Happy March everyone! Did you know that March is National Craft Month? In honor of National Craft Month let's make some fun crafts this month. And while we're at it, let's make them fast, easy, and cheap, too ; ) I'll start with these wooden vases for faux succulents that I made yesterday.


Aren't they cute??? And they certainly fit the bill of fast, easy, and cheap inexpensive. In fact they cost me nothing since I used supplies that I already own. Here's how to make them:
How to make wooden vases for faux succulents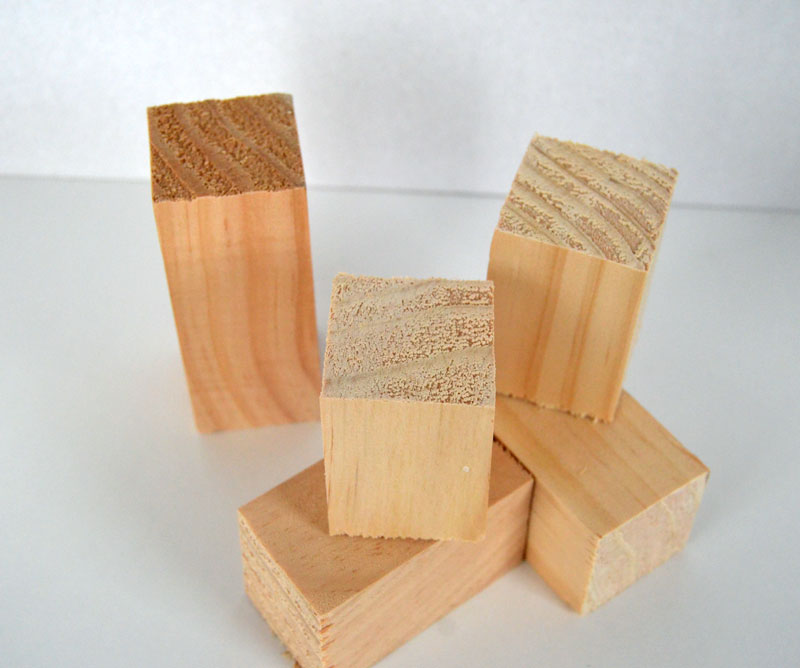 Step 1 – Gather supplies
This post contains affiliate links that help me at no cost to you!  Thanks so much!  Read more.
wood scraps (random shapes/sizes or cut down to consistent size – your choice!)
drill bit matching size of stem of succulents
paint (if desired)
paint (if desired)
paint brush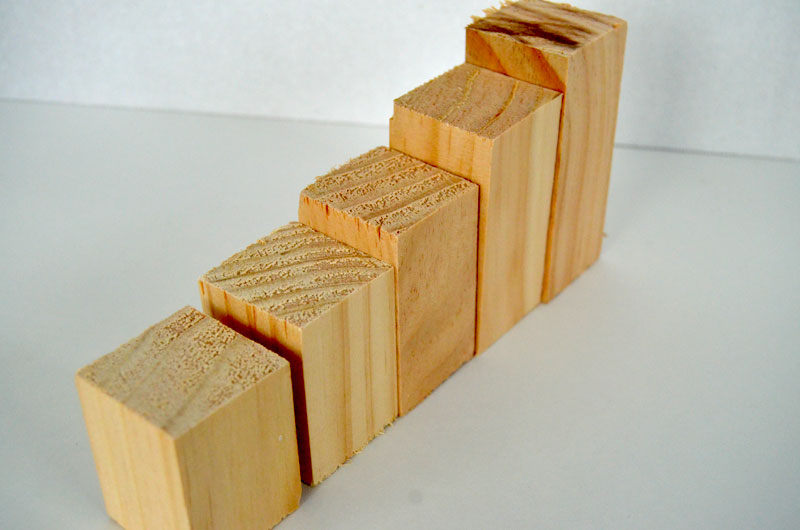 Step 2 – Drill holes into one end of wood scraps
Use a drill with a drill bit close to the size of the stem of the succulents and drill a hole into each wooden block.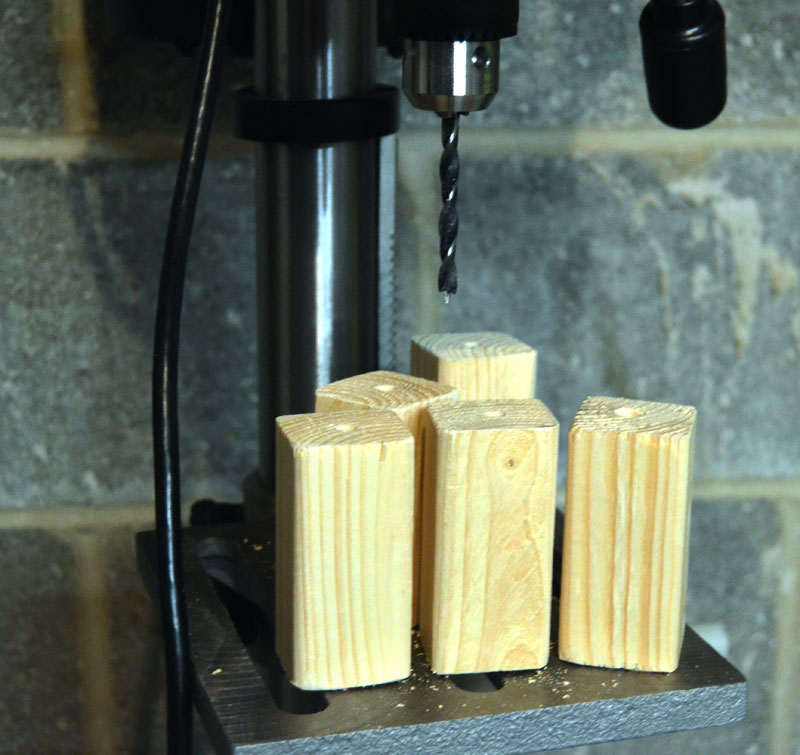 I got a new drill press recently so I kinda cheated and used that to drill the holes in some of my blocks. But a power drill works just fine too.
Step 3 – Sand and paint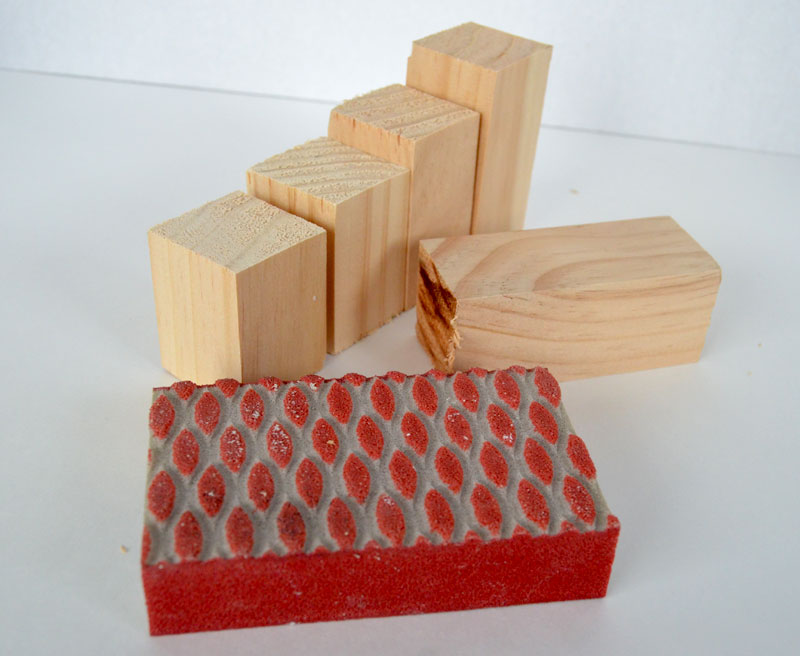 Just a little sanding is needed to knock off any fibers on the edges.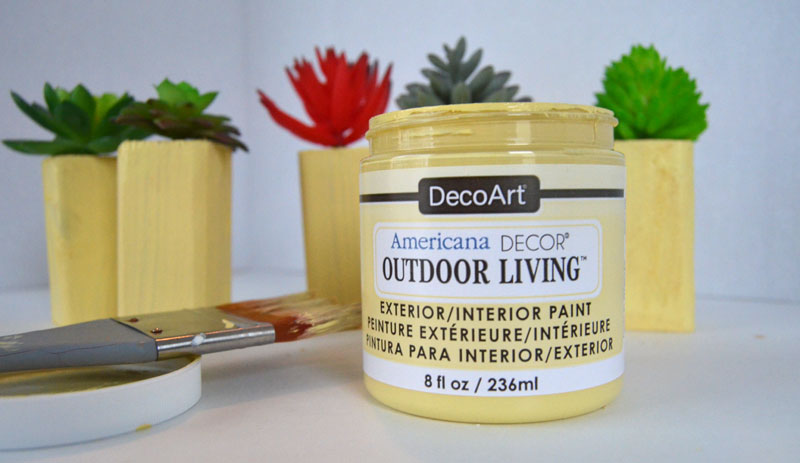 Painting or staining is optional but this pretty yellow paint by DecoArt reminds me of Spring.
Step 4 – Trim stem of succulents (if necessary)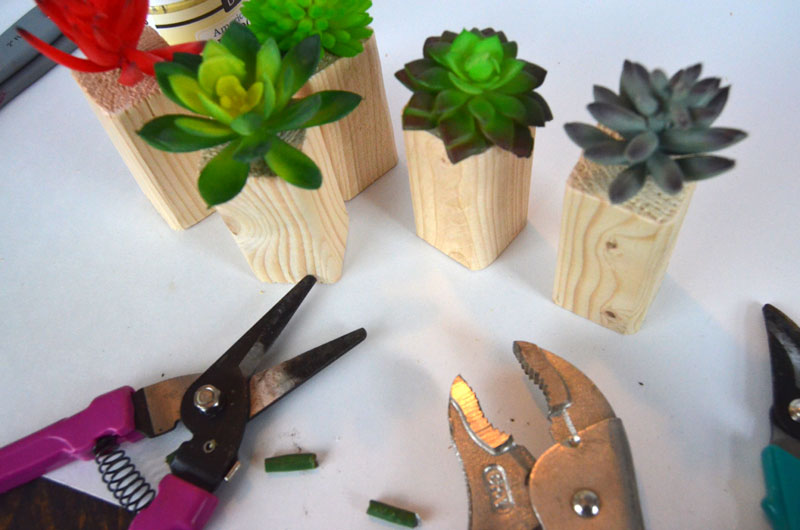 I was able to cut the wire inside my stems by cutting around the plastic first then bending the wire back and forth until it snapped off. I think I need to buy a good pair of wire cutters!
Step 5 – Add embellishments if you want – completely optional!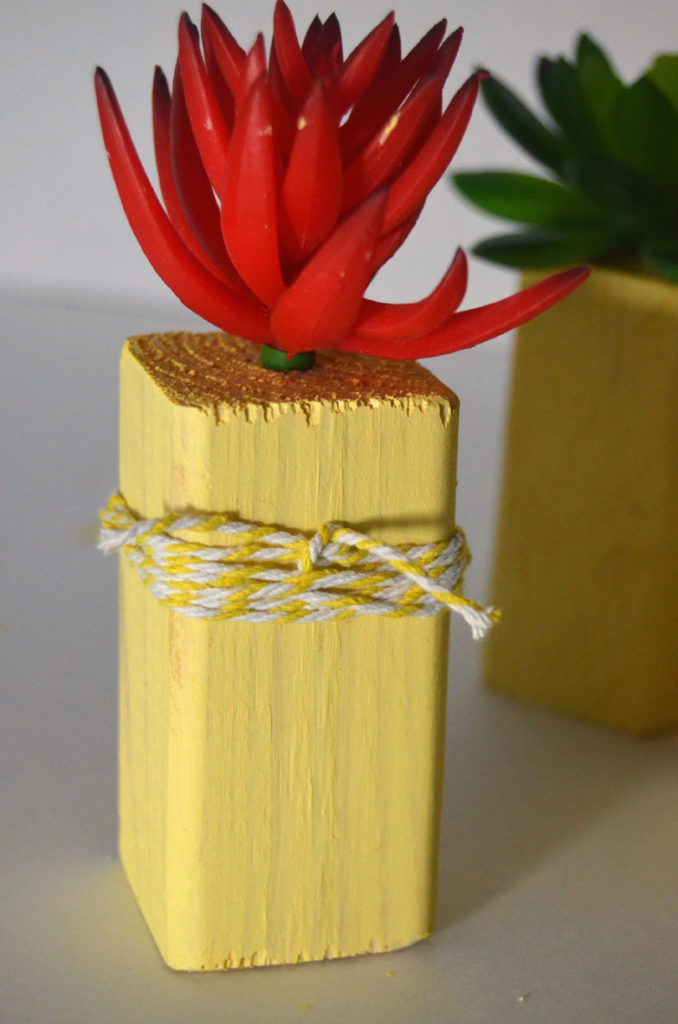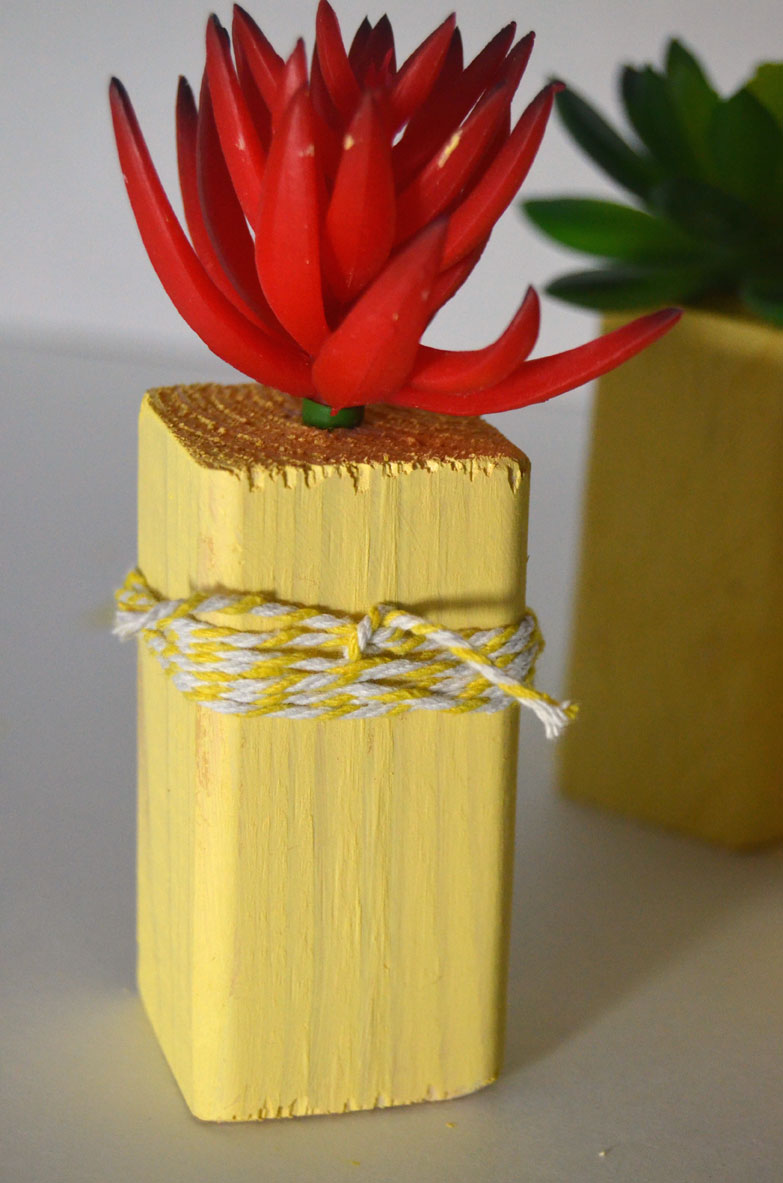 I played around and added some yellow and white bakers twine to one of my vases.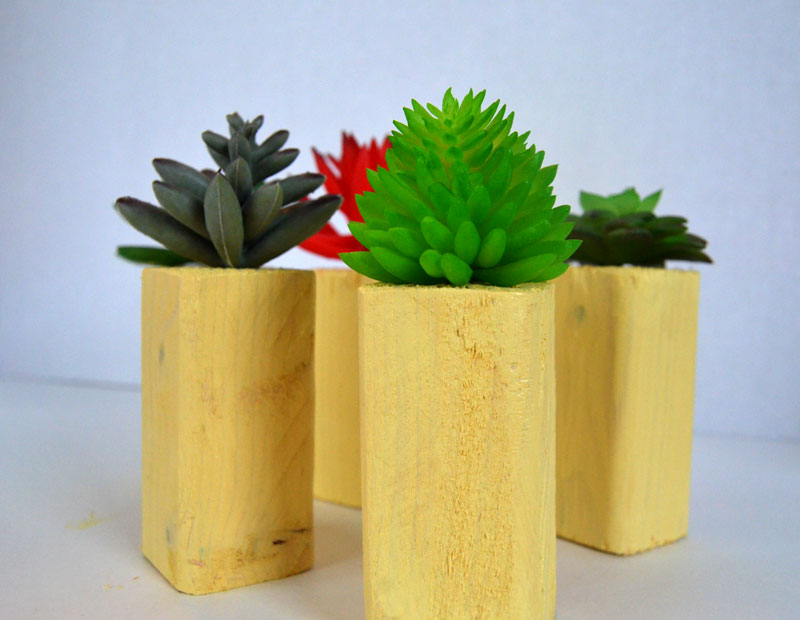 I also made a set of same-height vases.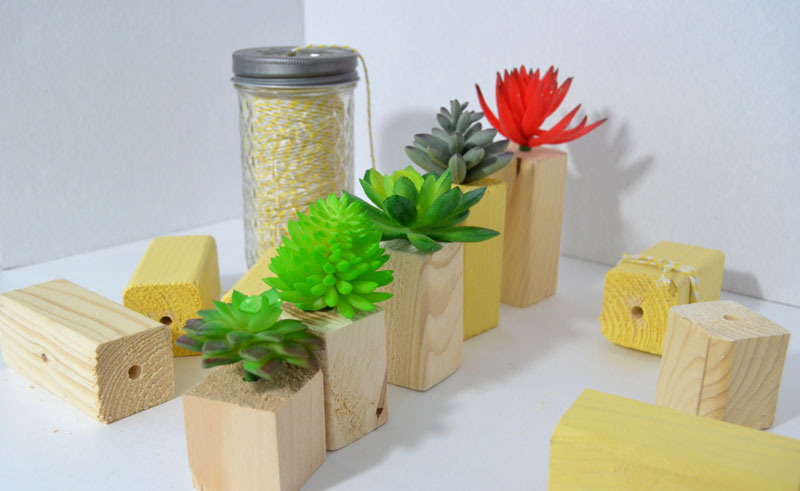 And a set of graduated heights. Which do you like better?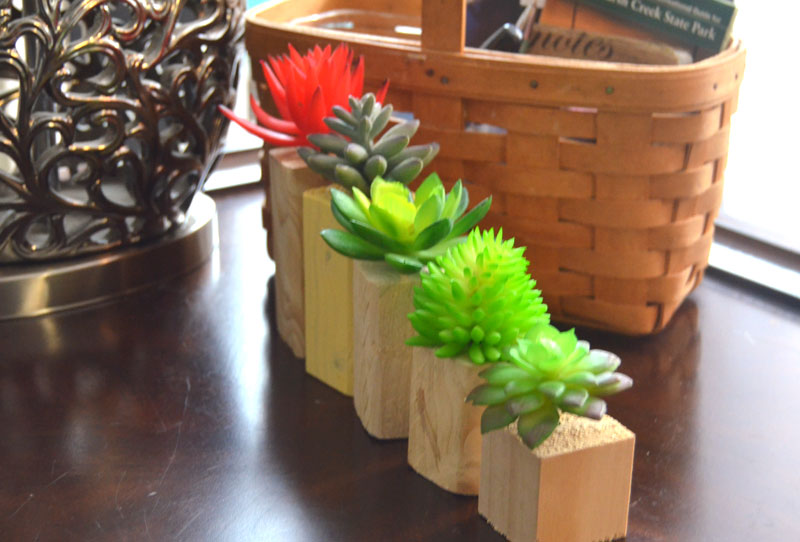 I like them both!

Before you go, I want to let you know that one of the brands that I work closely with: ThermOWeb is also celebrating National Craft Month. They are offering free shipping for the entire month plus 15% OFF! Click on the image below for more information:
ThermOWeb is also having a giveaway for one of my favorite crafting products: DecoFoil! For each order received they will be entered to win their entire Deco Foil collection with a value over $300!
One more thing! If you're on Instagram, there is a Photo a Day Challenge for you to join and share photos with the daily prompts. In doing so you'll be eligible to win a variety of goodies. From Moda fabrics, Photo Play Papers, Anna Griffin Tote, Art Impressions Stamps, Erin Schlosser's new book, DecoFoil and more. Have fun!