Hello friends! I am so excited to be participating in my first ever "Craft Junk Giveaway"! Let me explain: every quarter I will be filling a box to give away. This box will be full of craft and DIY supplies (i.e., paint, brushes, ribbon, embellishments, vinyl, paper, etc.) and maybe some DIY/Repurposing "stuff" (i.e., smaller items to paint or upcycle). Every quarter the box will be different.
For each of these giveaways, I partner with a few other bloggers who ALSO host giveaways. Each box is different, and each giveaway is separate,  If you're super lucky, you may even win more than one box!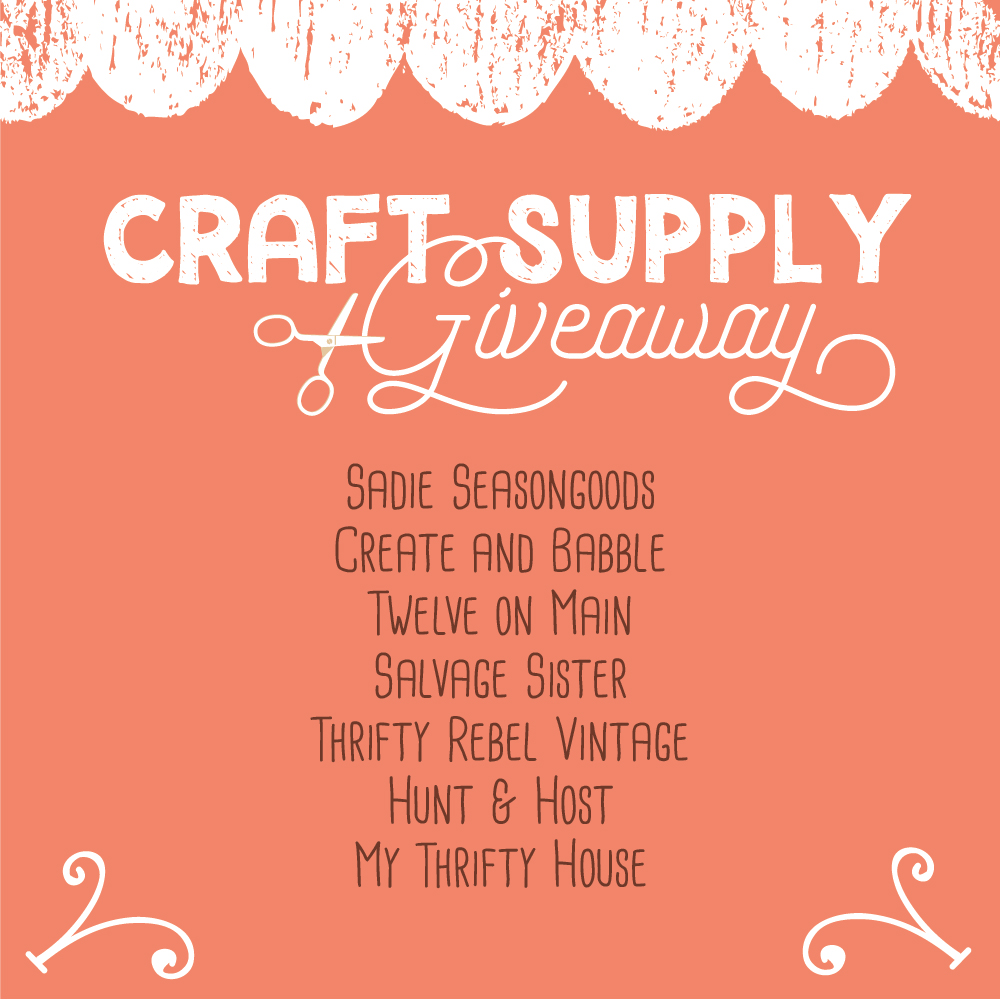 Since I am in the middle of cleaning up and reorganizing my office/craft room I have some good stuff to give away! I'm following the six-month rule: if I've had for at least six months and haven't used it, I'm giving it away! Which makes me feel really good about this whole "purging" thing. I hate to just throw good, unused things away that I know someone else will use!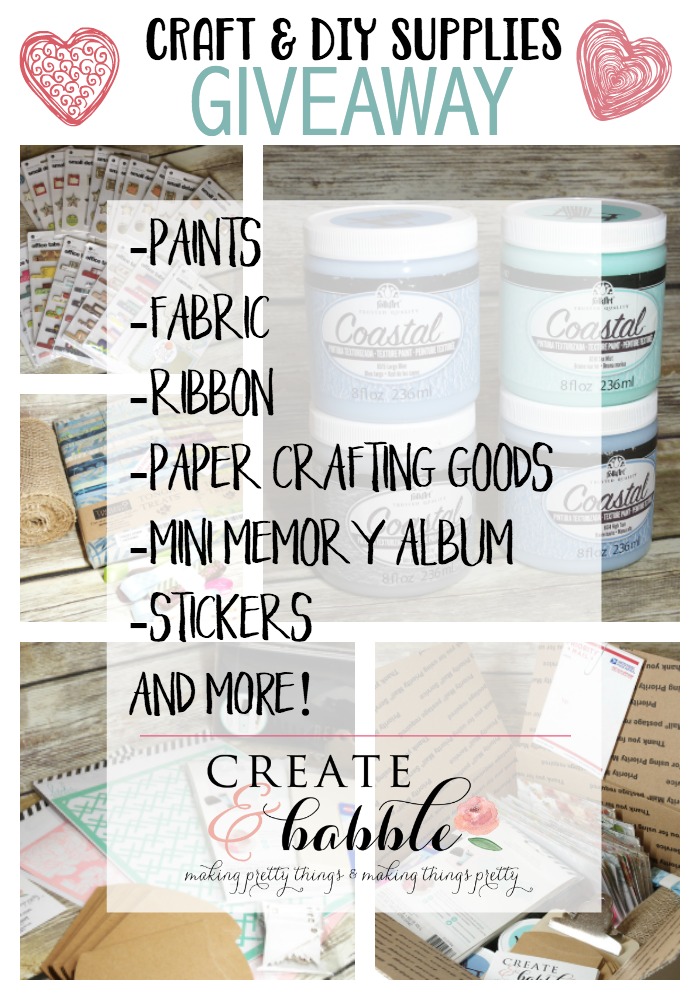 Here is what I have put together: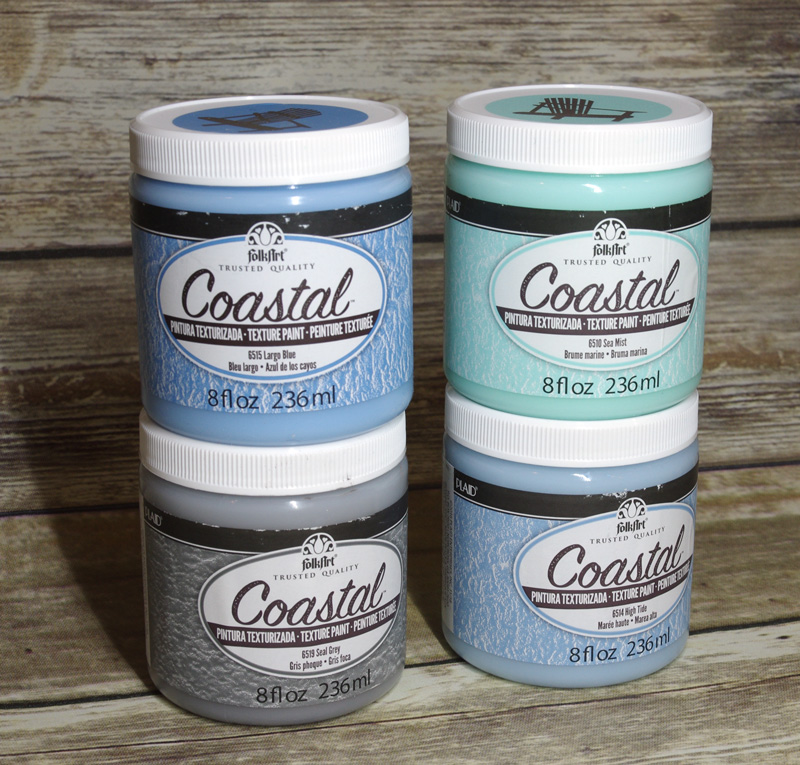 There are four unopened jars of Coastal texture paint that I won from the folks at FolkArt last summer. They sent a whole case and I'd love to share them with you!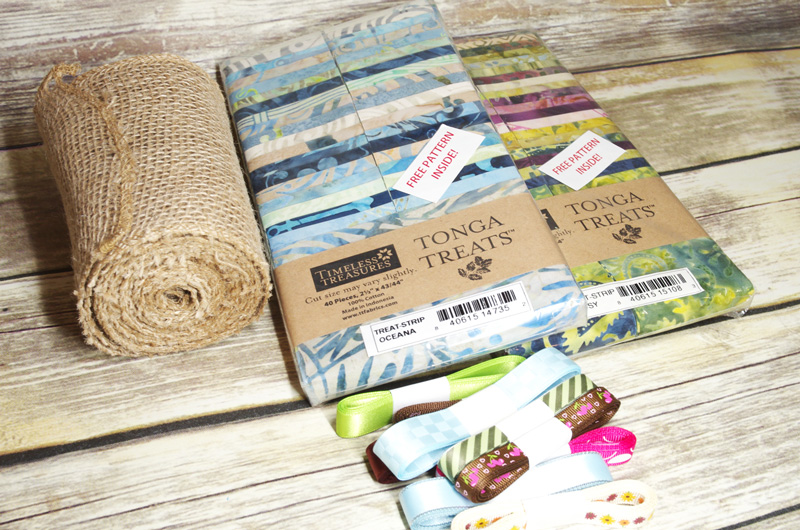 I have also gathered up some sewing supplies. There is a roll of wide burlap ribbon, an assortment of other ribbons and two packs of fabric strips.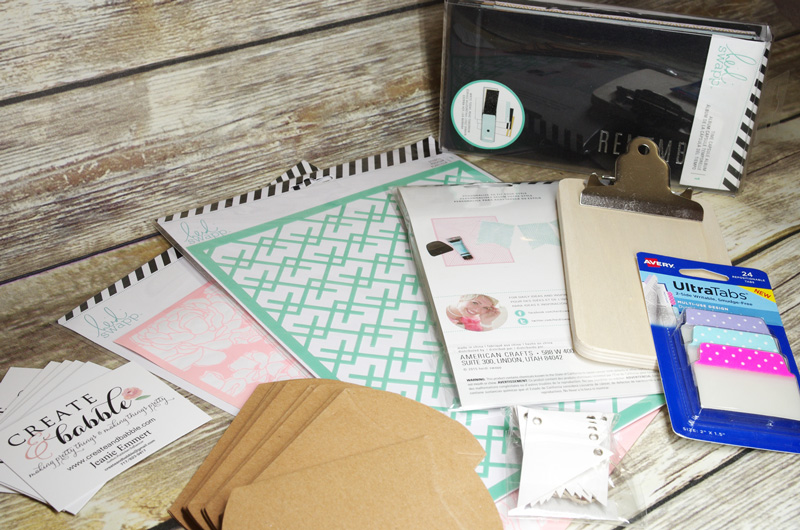 These paper goods you're going to love. There are a couple of Heidi Swapp stencils, a Heidi Swapp banner, a Heidi Swapp album, a smaller paper banner, a small wooden clipboard to embellish and a few other goodies!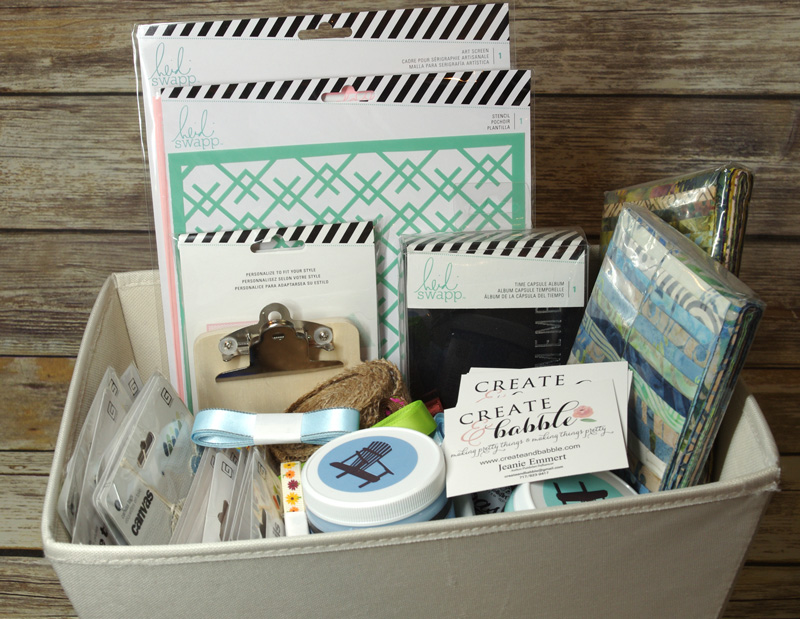 Sorry, the fabric bin is not included – it won't fit in the box!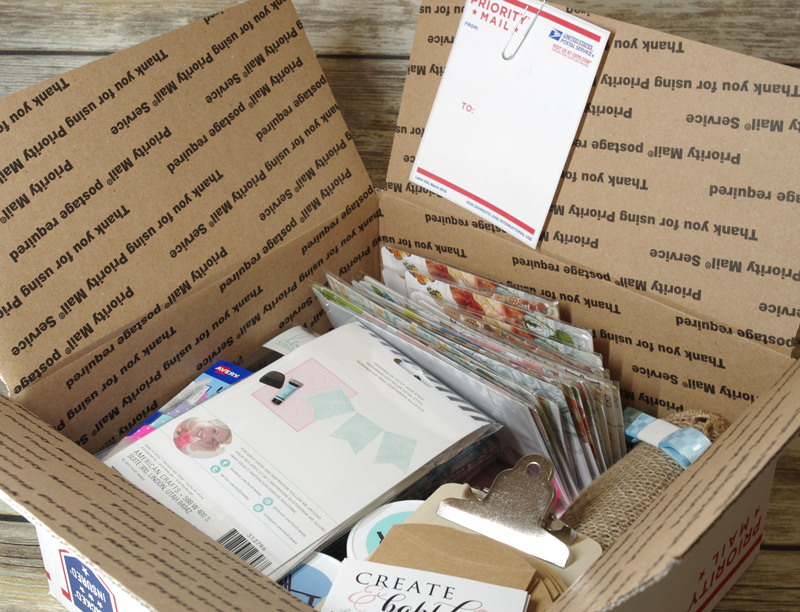 But there is room for a few more little surprises!
After you have entered my giveaway, please visit my friends who are also giving away some really nice stuff!
a Rafflecopter giveaway

(Giveaway is Open to Residents of the USA, 18 years or older only, and will end at 12:00 am ET on Sunday, January 21. Winner will be notified via email and will have 48 hours to respond. Create & Babble is not responsible for any damage to box contents that may occur during shipping. Thank you for your understanding!)
Now go see what my friends are giving away!