Spring has sprung! Well, almost. Temperatures climbed into the 50s today so it sure felt like Spring, at long last! Speaking of Spring, I've been busy giving my master bedroom a much-needed Spring makeover and today I added some finishing touches.  And Kleenex® helped me out! Have you seen the pretty, stylish Kleenex® yet? Kleenex® is celebrating their 90th anniversary with Kleenex® Style Studio where you'll discover some fun facts about Kleenex, see their new designs, and gain lots of inspiration from a brand you know and trust.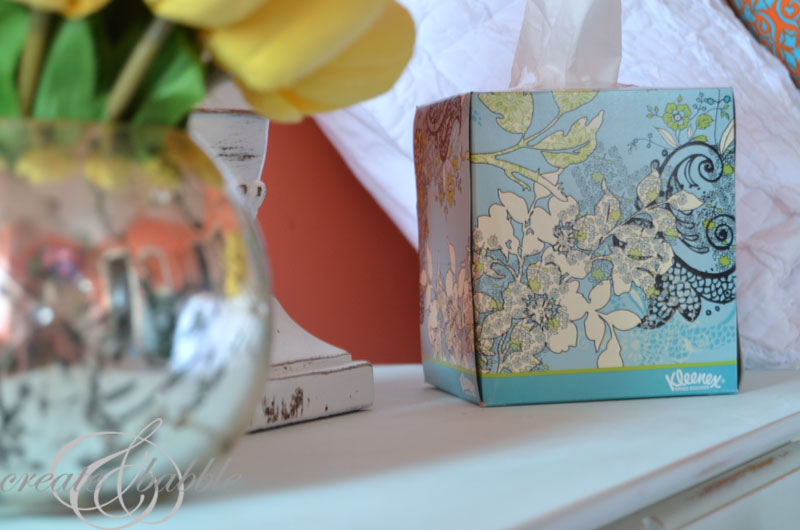 I decided last fall that I'd live with the orangey color on the walls that the previous owners had painted. It certainly wouldn't have been my choice, but the color has been growing on me. Either that or I've just gotten used to it. But ever since I painted my dresser and night stand a pretty aqua color, I really do like the combination of orange and aqua.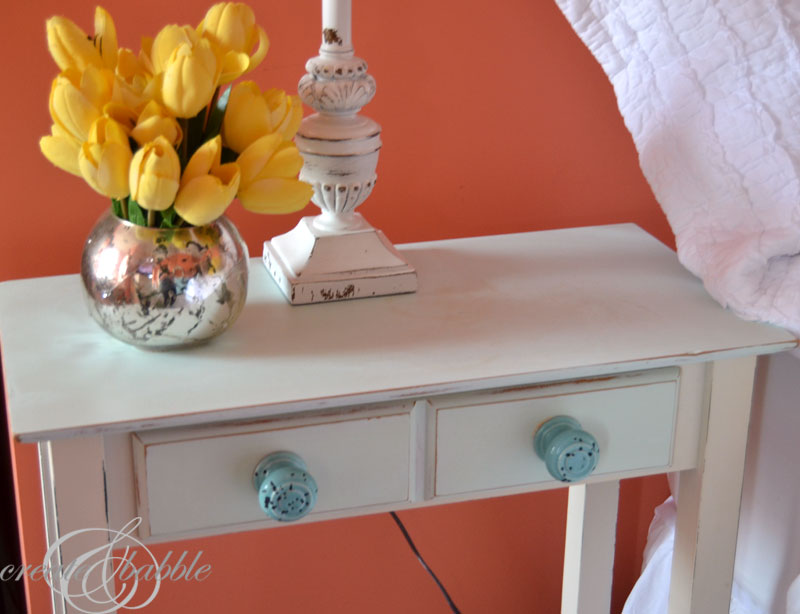 The nightstand is looking a little bare and since Kleenex® is the first thing I reach for in the morning (darn sinuses!) I placed a pretty, new, stylin' box of Kleenex® on the nightstand on my side of the bed.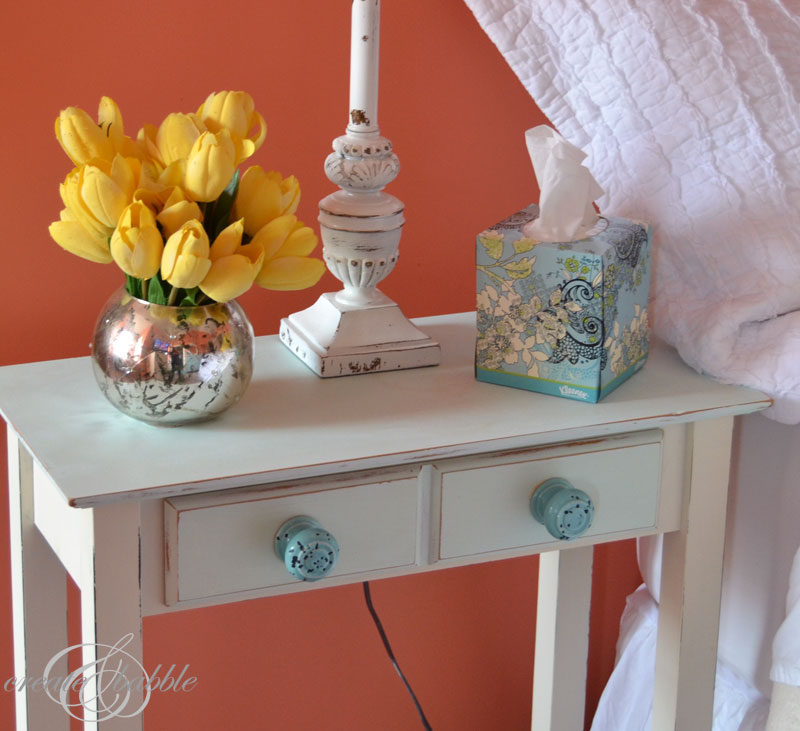 The colors on the Kleenex® box go perfectly, don't you agree! We all like pretty things and I think it's so smart of Kleenex® to pretty-up their boxes! I mean it's a product that everyone uses and has in their homes anyway, so why not make them stylish! No more need for those awful plastic boxes from the "old days" that we used to cover the box of Kleenex. Remember those! I can still picture the yellow one that my mom used for years. Now Kleenex® can help you decorate your space with stylish tissues!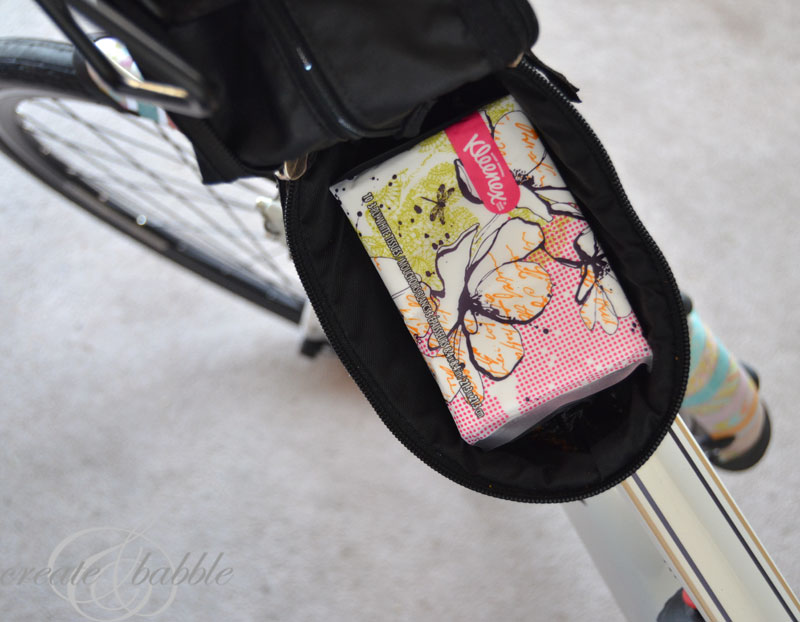 And Kleenex can also keep you stylish on the go, too! Look at these cuties that I picked up for the bag on my bike. I always carry Kleenex® with me when I ride my bike. Is it just me that gets a runny nose when pedaling???
Don't forget to head on over to the Kleenex® Style Studio and find your Kleenex® style!
DISCLOSURE: Thank you to Kleenex® for sponsoring this post and keeping my home (and bike!) stylish and practical! As always, I only recommend products that I use and trust!