This post contains affiliate links. Please see my disclosure policy here.
Having a Silhouette® machine sure makes last-minute gift-making a whole lot easier! I can't wait to give my granddaughter the DY Princess Tee Shirt that I made for her!


For example, I just made this princess tee-shirt for my granddaughter Melanie in just a few minutes.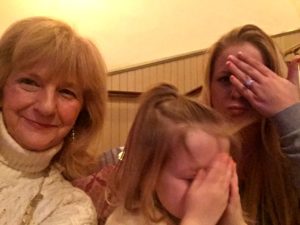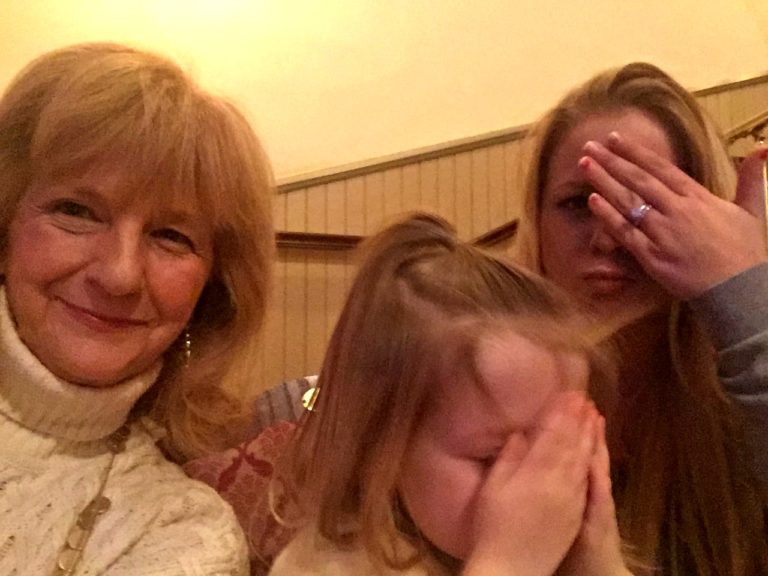 We, my daughter, granddaughter, and I, recently attended a musical at our local theater and saw Beauty & The Beast. Beauty & The Beast was my daughter's favorite animated Disney movie when she was a little girl – I think she wore out that video! And since my granddaughter – like every other little girl – loves the Disney princesses so much, we  knew she would love it too.
We had such a wonderful time that I think we should make seeing a live musical a new Christmas tradition!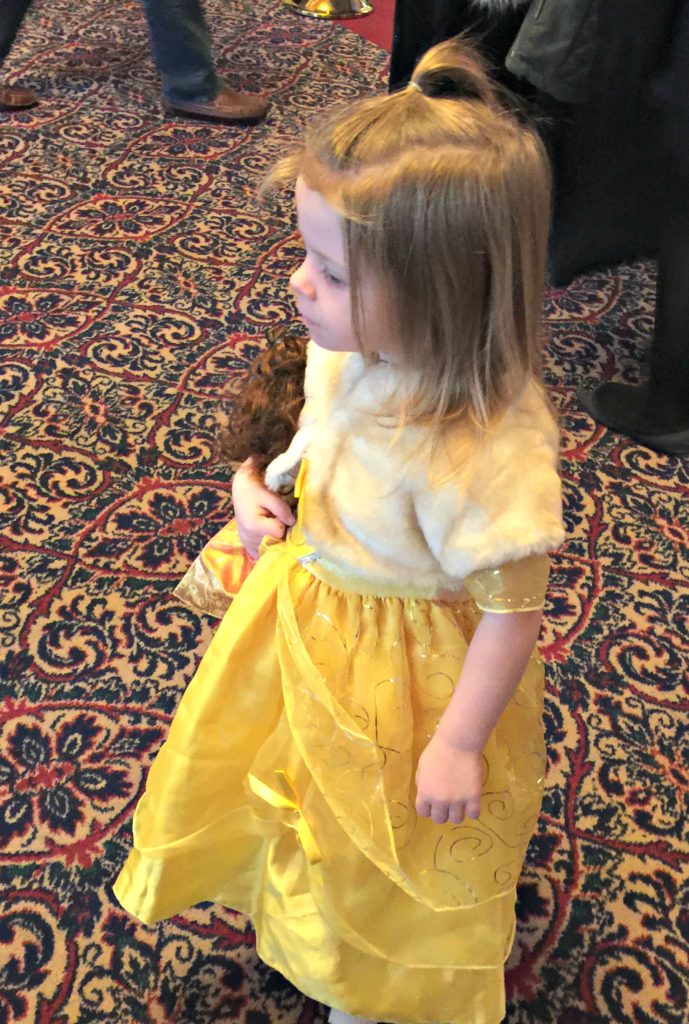 I must admit that we were a little nervous of how Melanie would behave. After all, she's not even three yet! She's a teeny tiny little almost-3-year old but has a HUGE personality. And if she doesn't have a nap – well watch out world! But she surprised us both and was on her best behavior.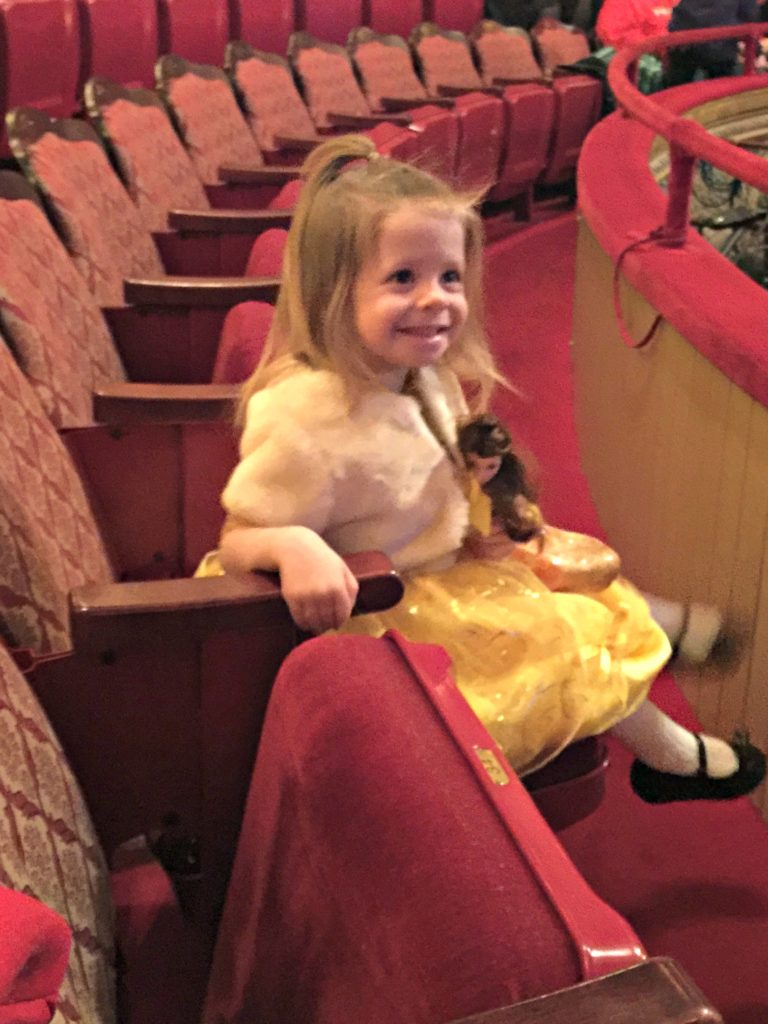 She was on the edge of her seat through the entire show ; )
Since this was such a memorable day for all three of us, I did something I rarely do any more. I had the pictures printed that I had taken with my iPhone! Oh my gosh you guys – real live photographs. On printed paper! When was the last time you printed any of your photos??? For me, I can't remember the last time. That has got to change! And it's going to be one of my New Years resolutions.
There's really no excuse for me to NOT print out pictures. There are tons of services out there that make it really easy. I used Shutterfly and opted to have the photos printed at my local CVS drug store. They were ready the next day. (Nope, this isn't a sponsored post for Shutterfly, but I am an affiliate for them.)
I'm going to make a mini memory album for Melanie that she will hopefully treasure for years to come.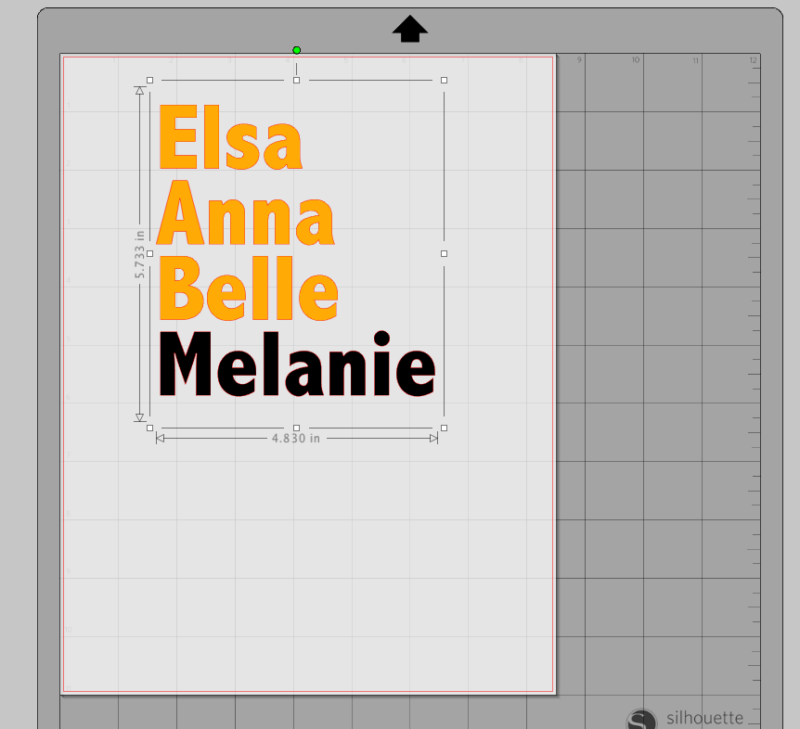 But let's get to the tee shirt. I saw the idea on Etsy or Pinterest – not sure which – of putting a list of Princess names along with the child's name – on a tee shirt. So I went into Silhouette® Studio and made my design. I just chose a simple, thick font.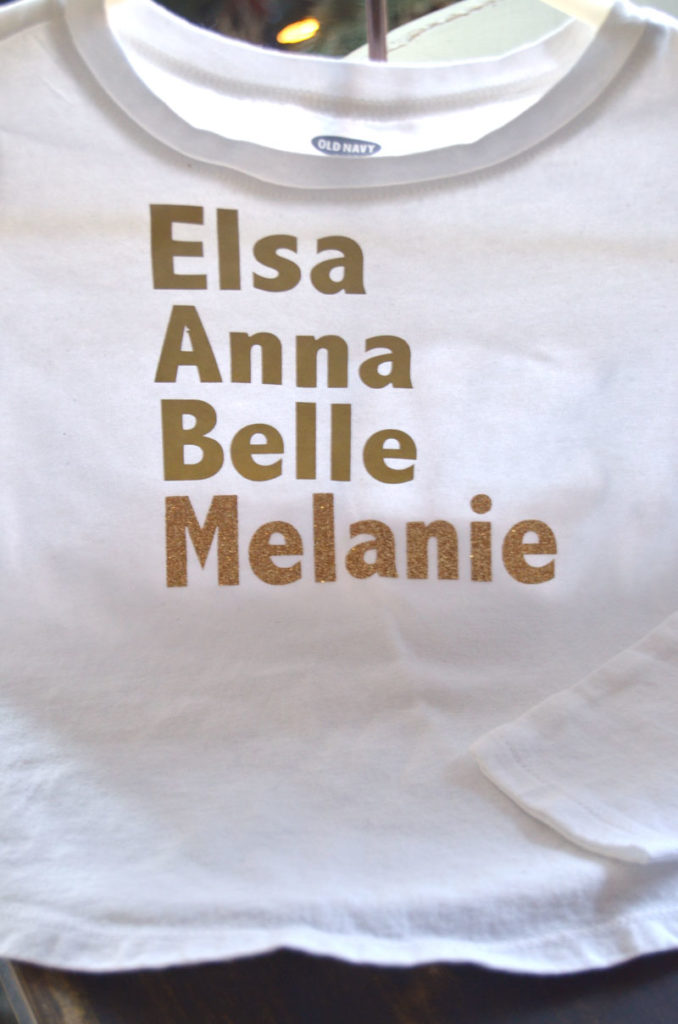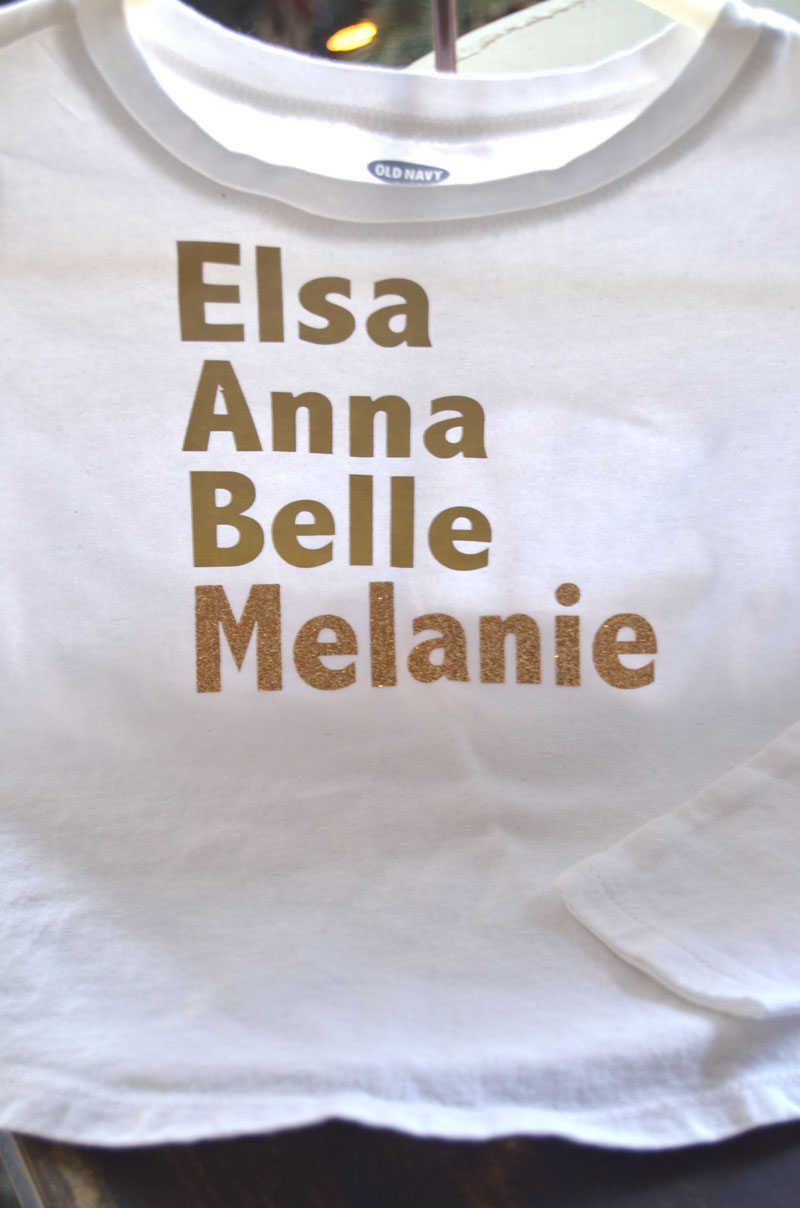 I cut the three princess names out of metallic gold HTV and Melanie's name out of glitter HTV. Of course ; )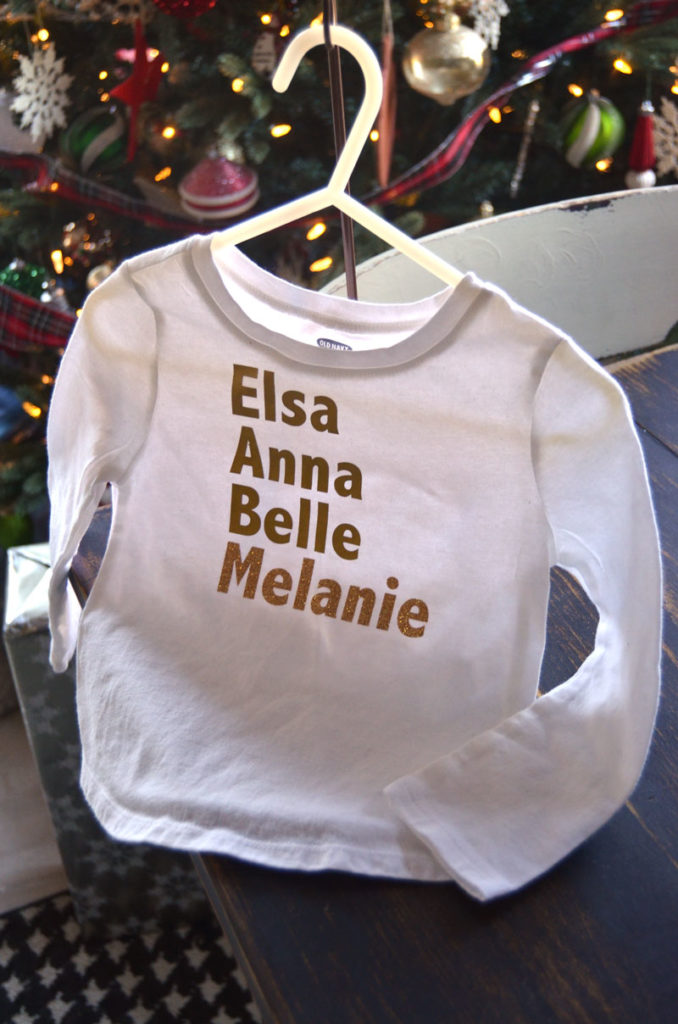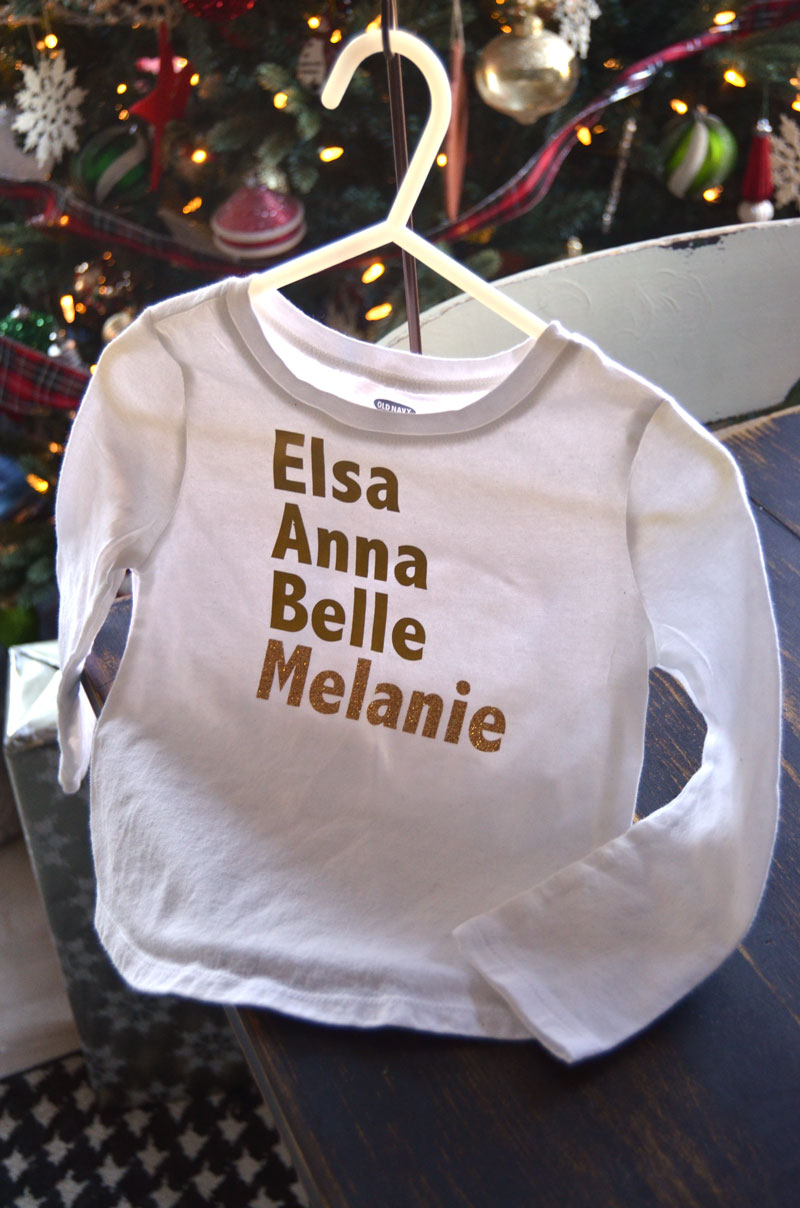 The hardest part of making this was finding a plain, white, long-sleeved tee shirt. I found that Old Navy is a good place to find them for a reasonable price.