Everyone enjoys a good dollar store project, right? I know I do! I love going up and down the aisles in my local Dollar Tree looking at all the new stuff and coming up with ways to use the $1 items to create something new and wonderful for holiday decorating. I mean, you can't beat the price! Which leads to today's Dollar Store Halloween Wreath.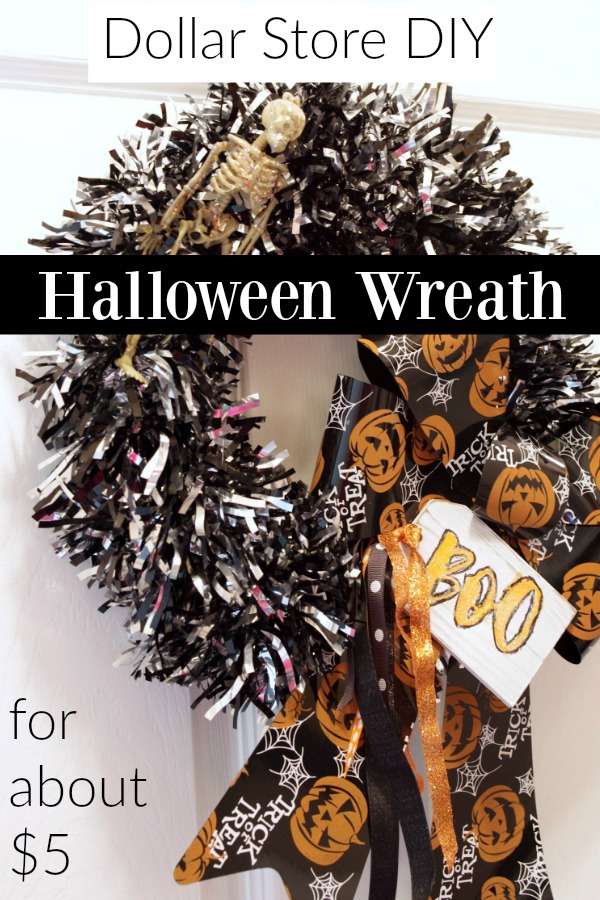 This month I am joining the DIY Dollar Store challenge and the theme is Halloween. When I went into the Dollar Tree, I had no idea what I would make. I just told myself that I would look at all of the Halloween stuff and it would come to me. But I admit that I was thinking "wreath" since this Fall Wreath I made with items from the dollar store was so popular.
Here's what I ended up getting: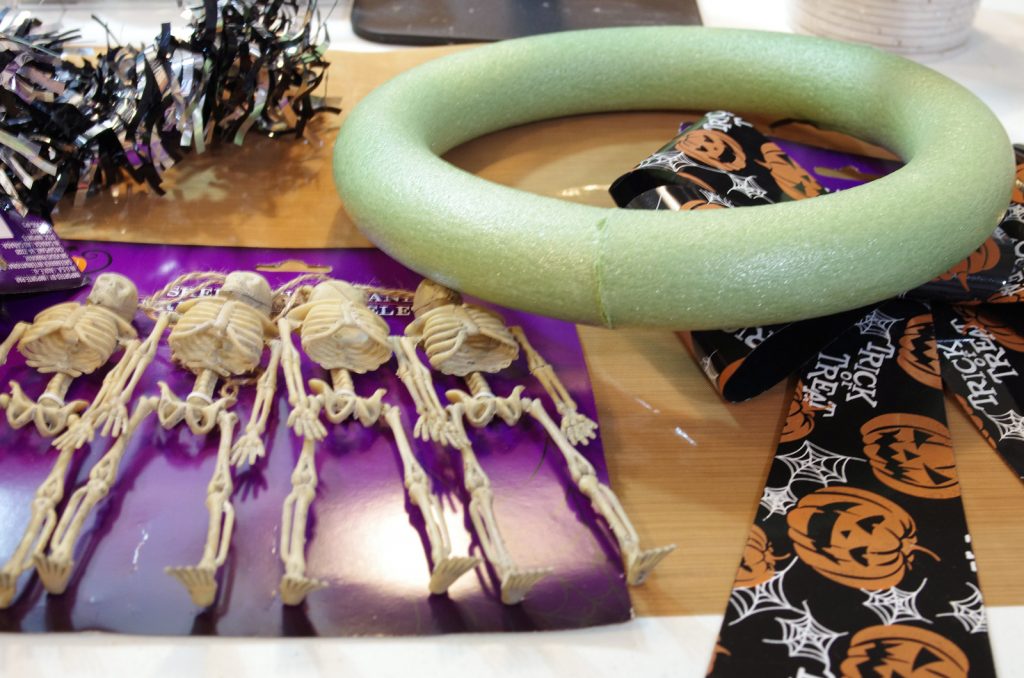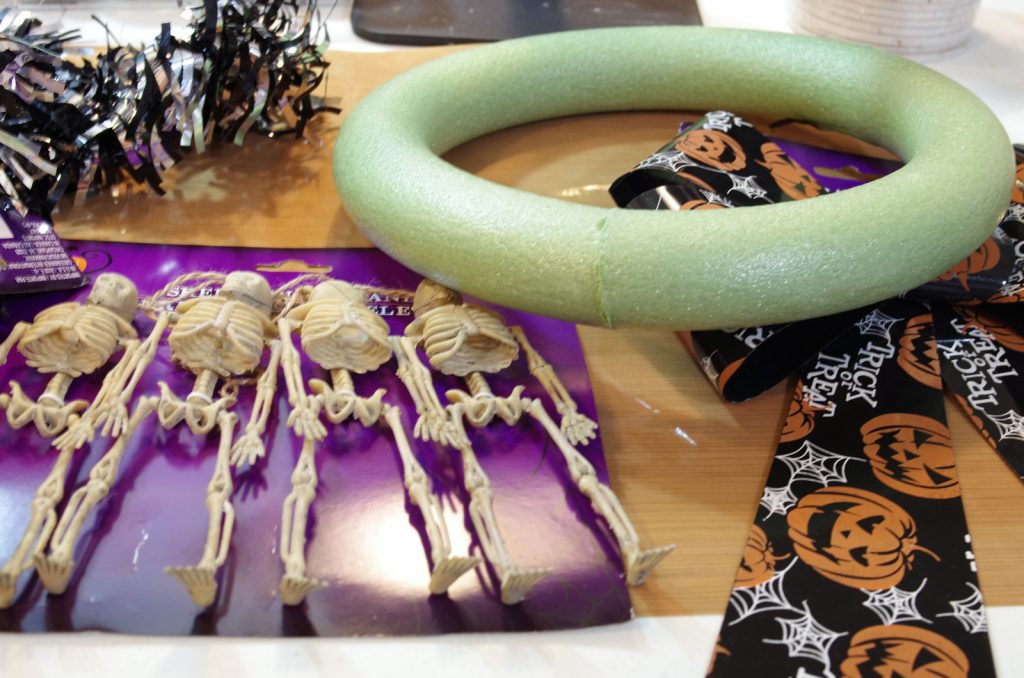 black and silver garland
plastic bow
What I used from my stash:
straight pins
wire
hot glue
"boo" tag
ribbons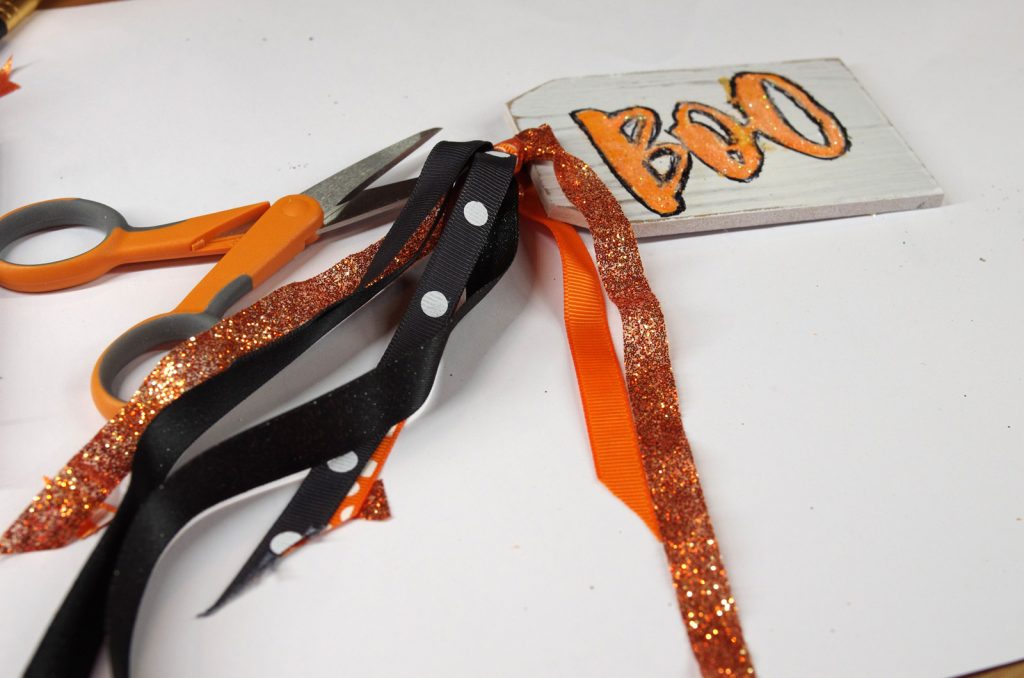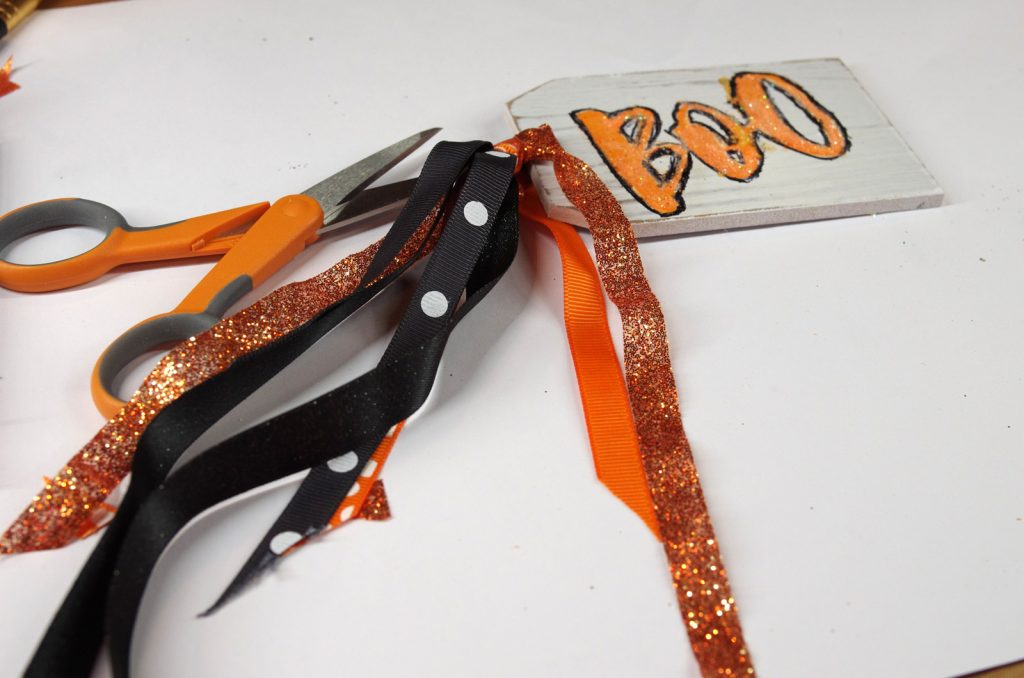 If you follow me on Facebook, you may have seen the video where I made the tag shown above. It's made with a small wooden tag and Chalk Couture products.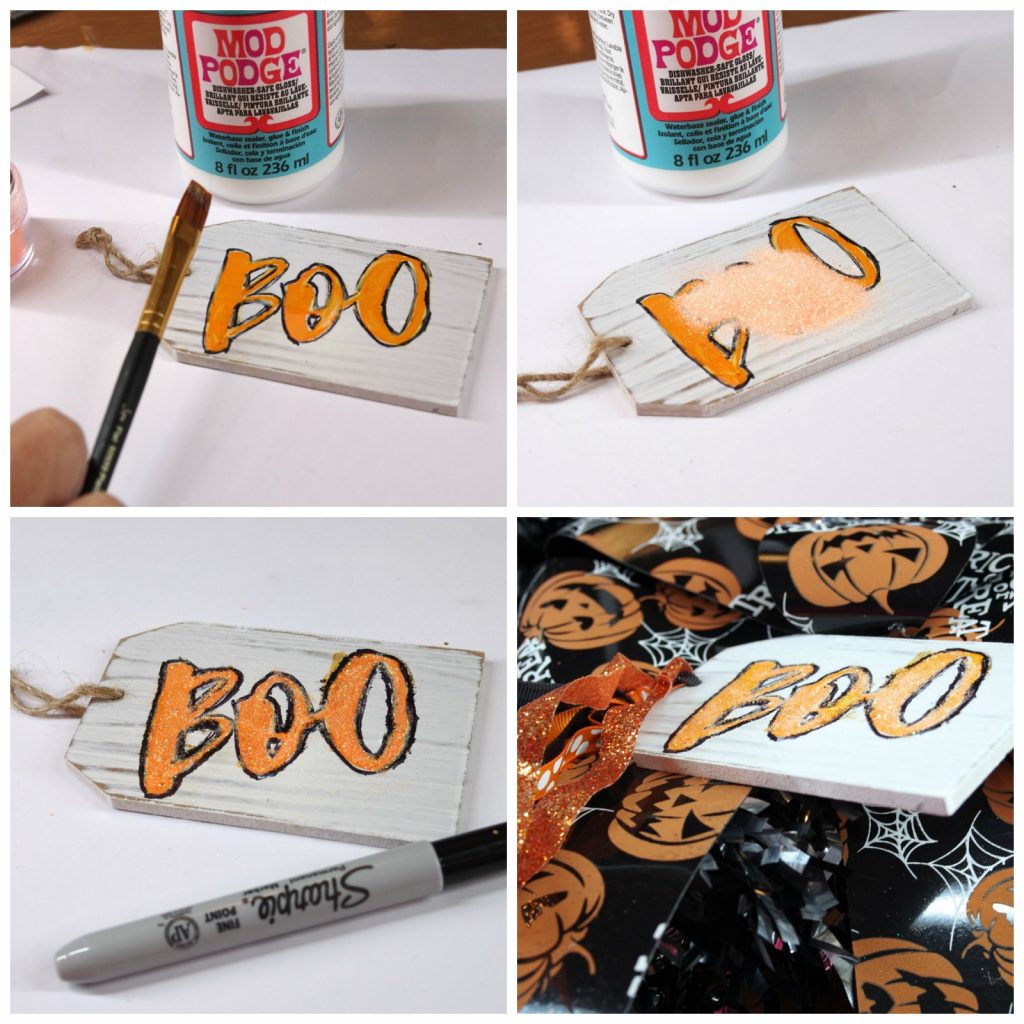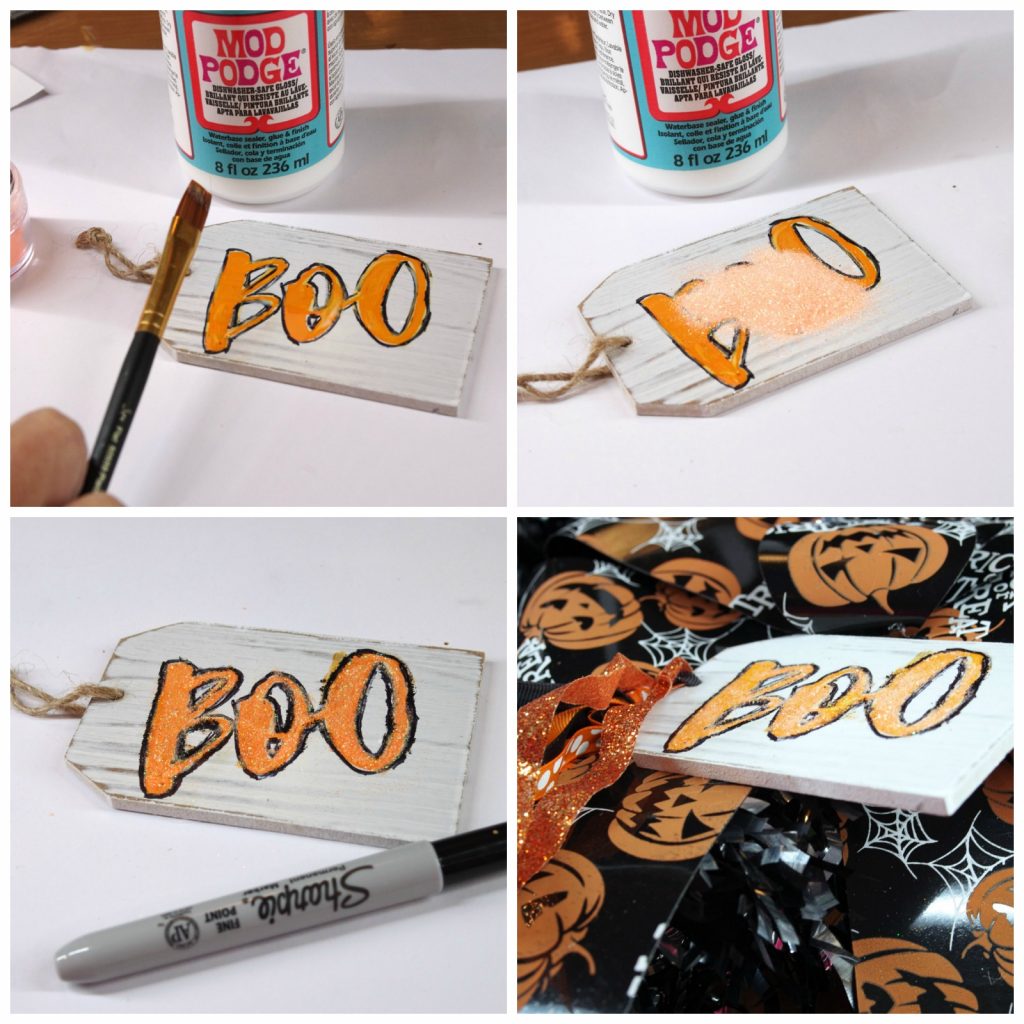 Here is how I made the wreath. It's so simple. I just wrapped the garlands (2 of them) around the wreath form and secured it with straight pins.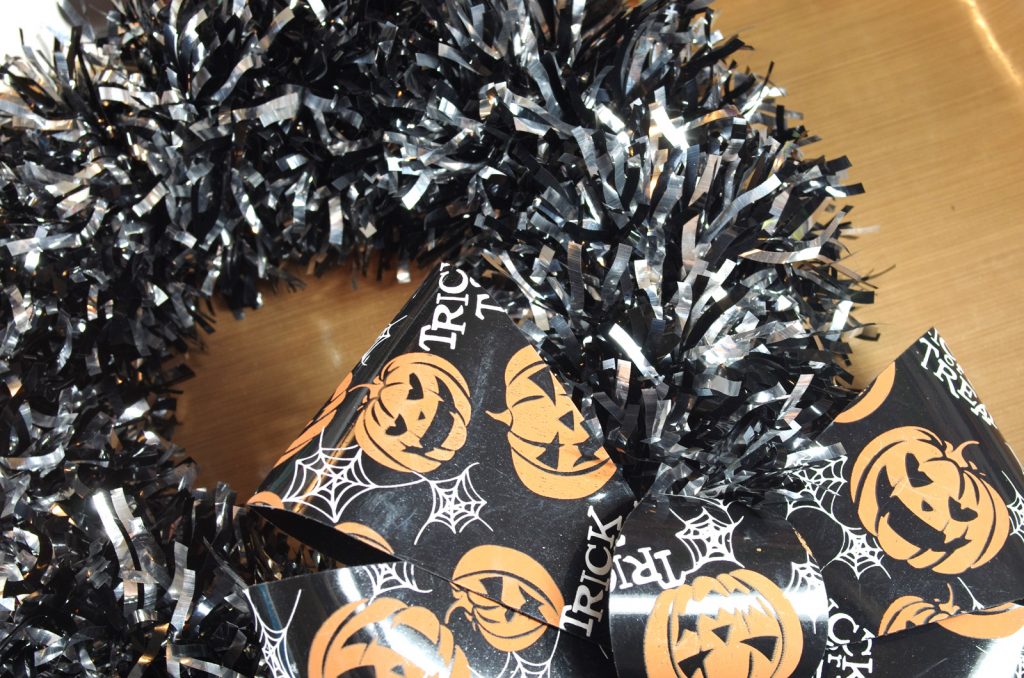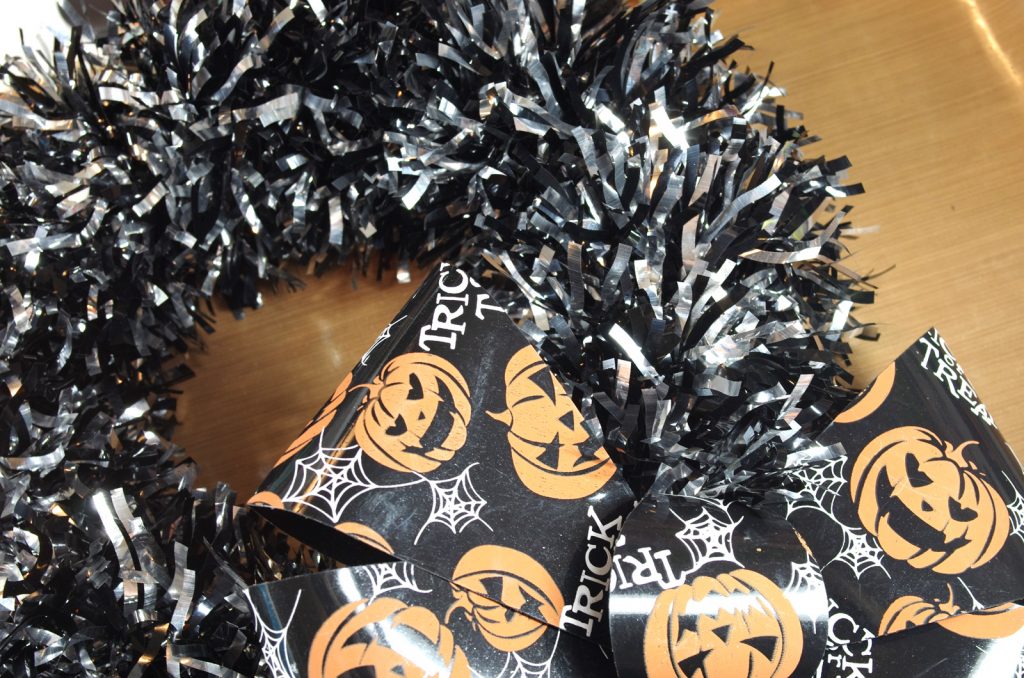 Next, I attached the bow with the wire that came with it. East. Then to give the skeletons a bit more pizzazz, I painted them with gold glitter paint.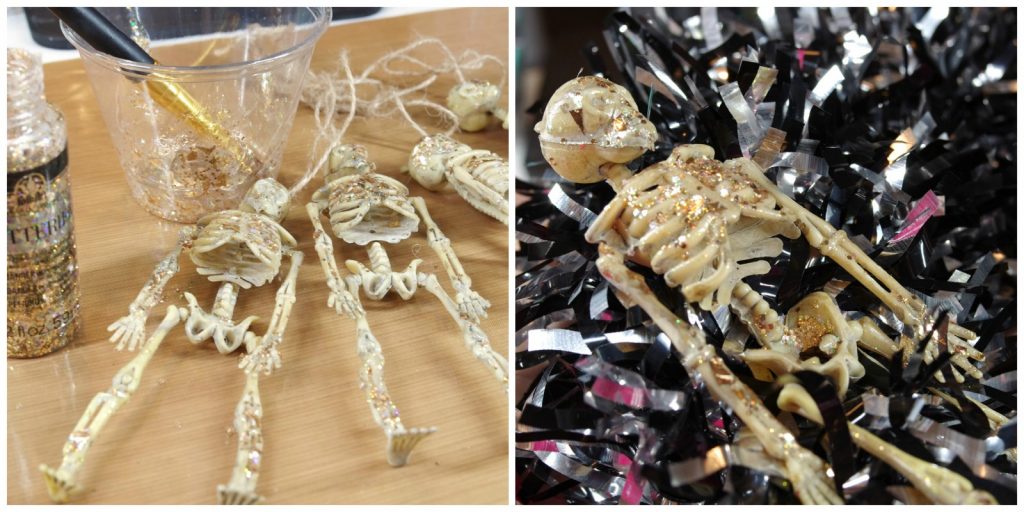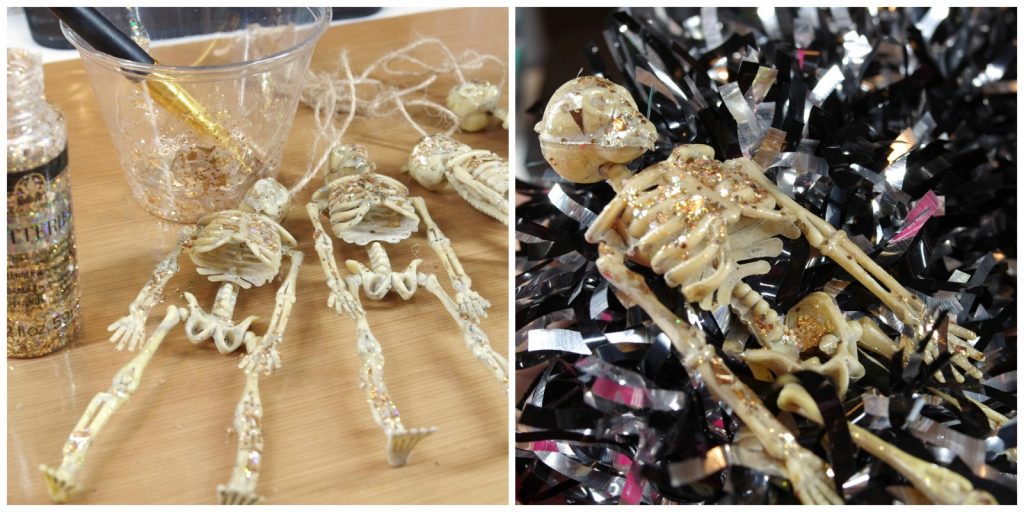 Once the paint glitter was dry, I used hot glue to attach one of the skeletons to the wreath.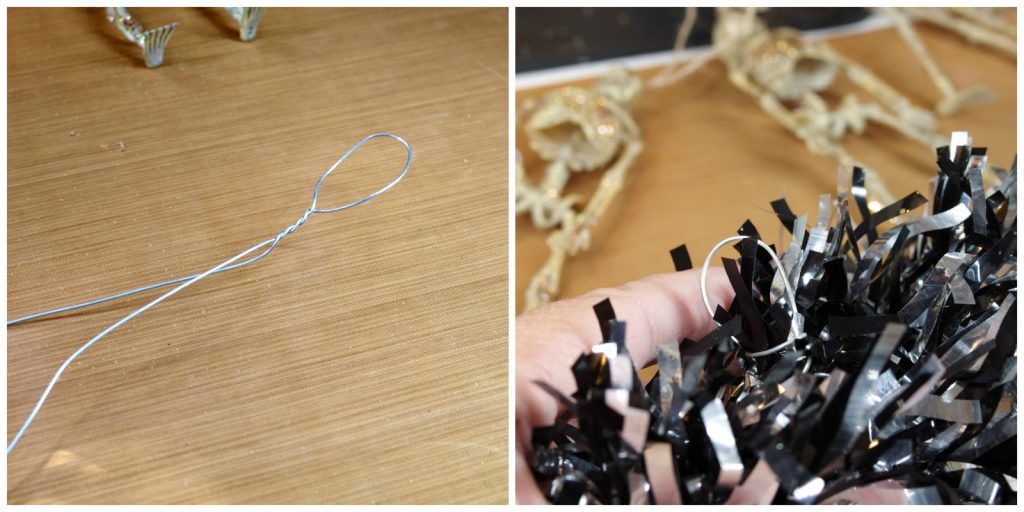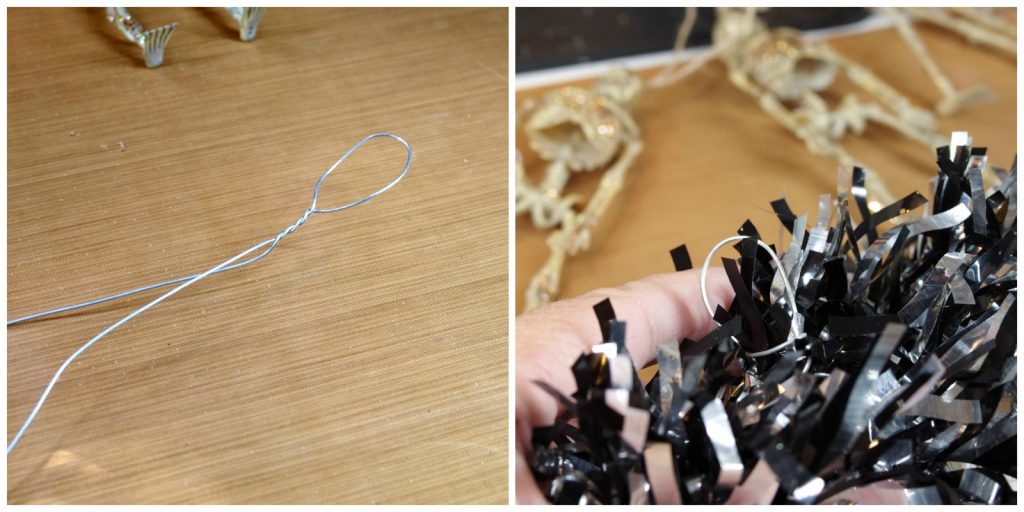 I twisted a loop into a piece of wire to create a hanger for hanging the wreath. I simply attached it by wrapping it around the wreath.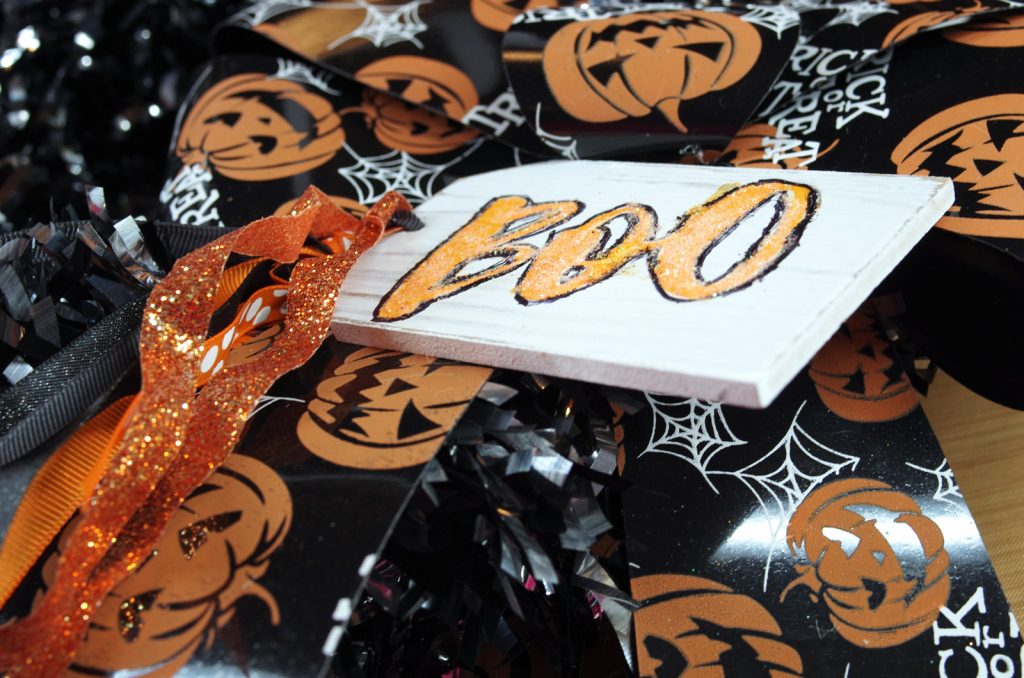 Lastly, I attached the tag with hot glue and it was done!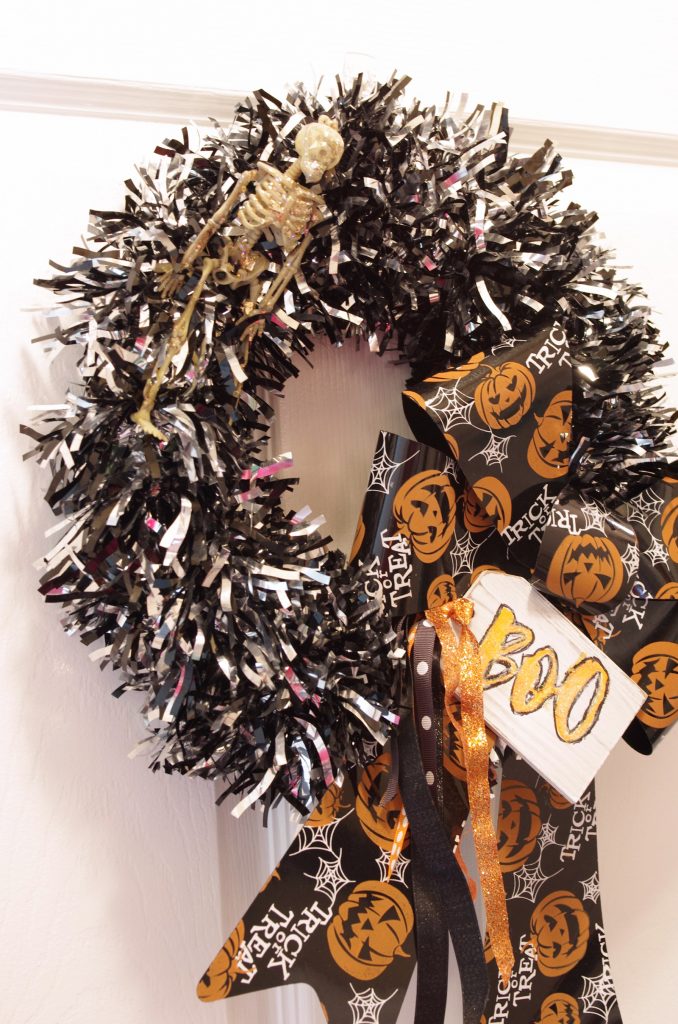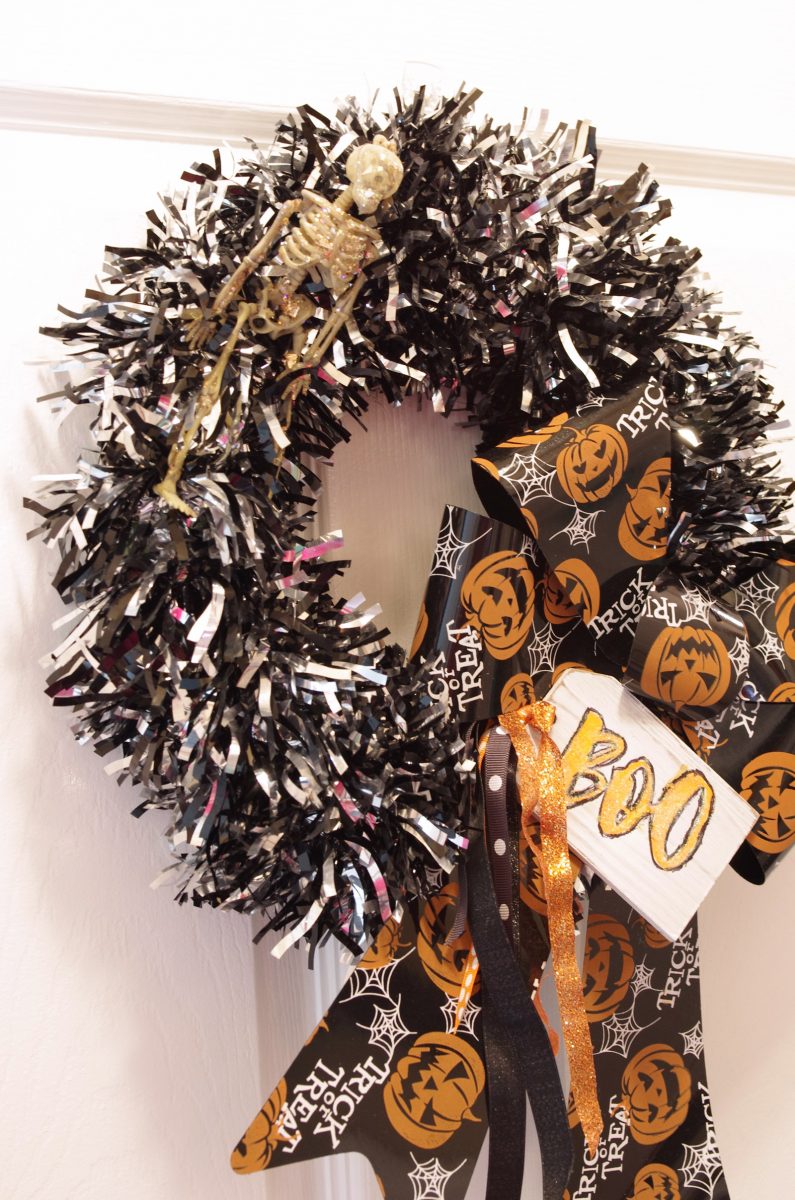 Now let's see what my friends have made:
Create & Babble | Southern State of Mind | This is our Bliss | Creative Ramblings | Redhead Can Decorate