I decorated my daughter and son-in-law's front porch for Christmas. And I used a tablecloth. Yep, a tablecloth.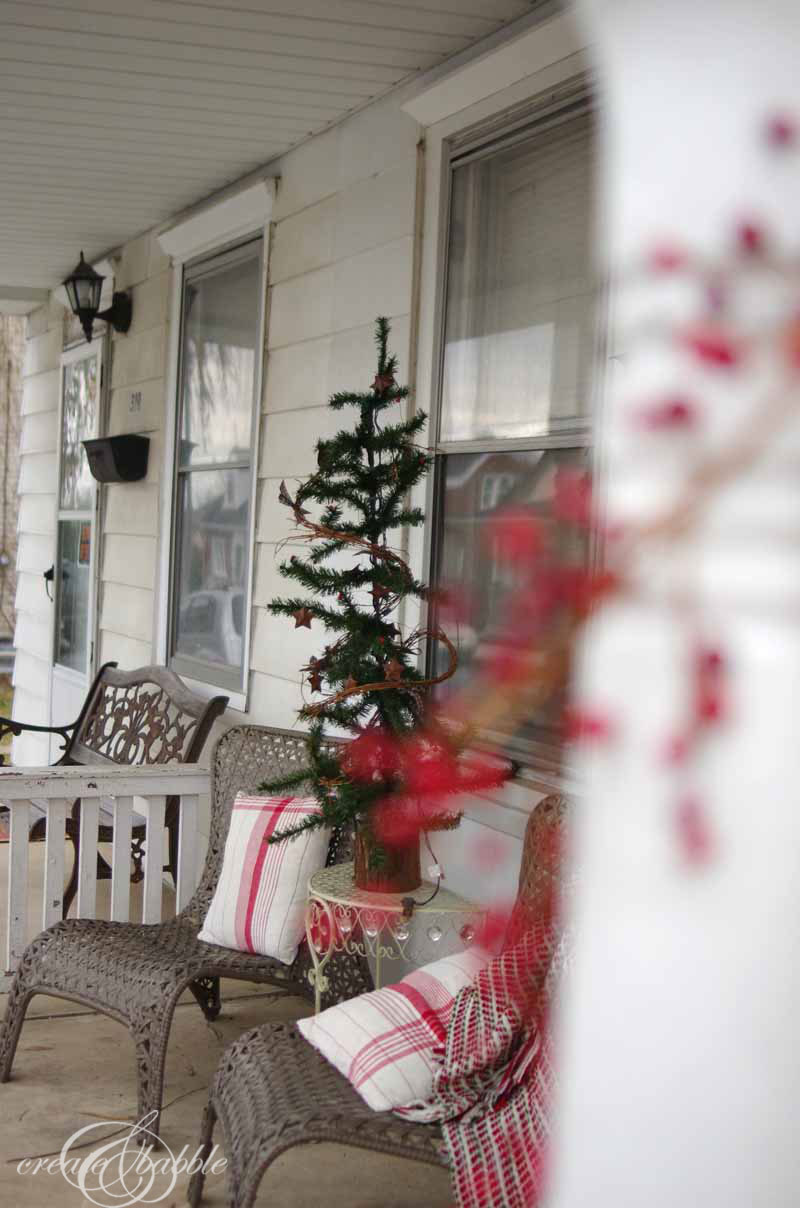 Take a look at the pillows.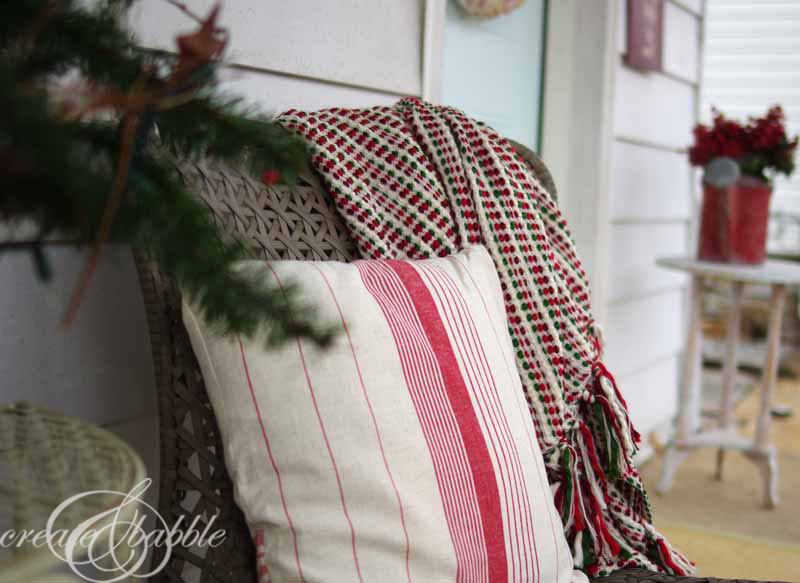 It was once a tablecloth that I picked up at HomeGoods. I'm all about red and white this Christmas and as soon as I saw that grain sack-looking fabric of the tablecloth, I knew it was destined to become pillow covers.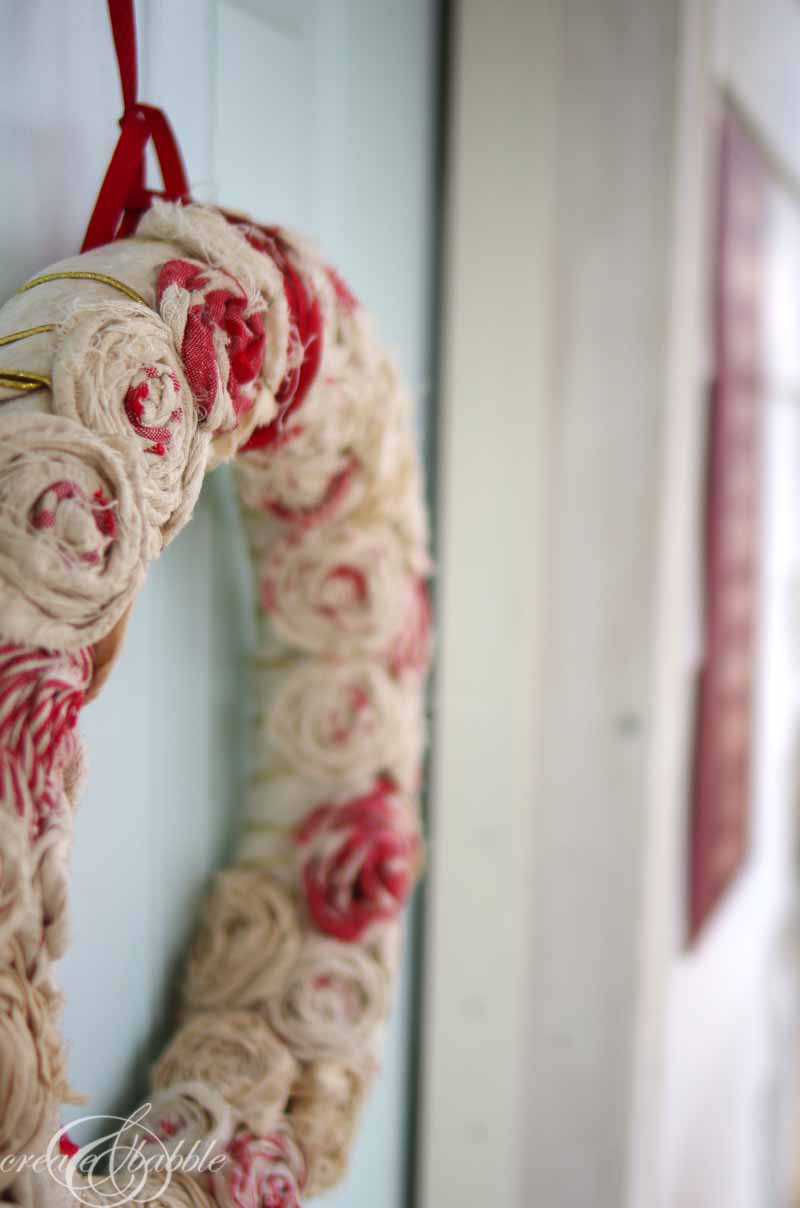 I had enough leftover to make this rolled roses wreath for the front door.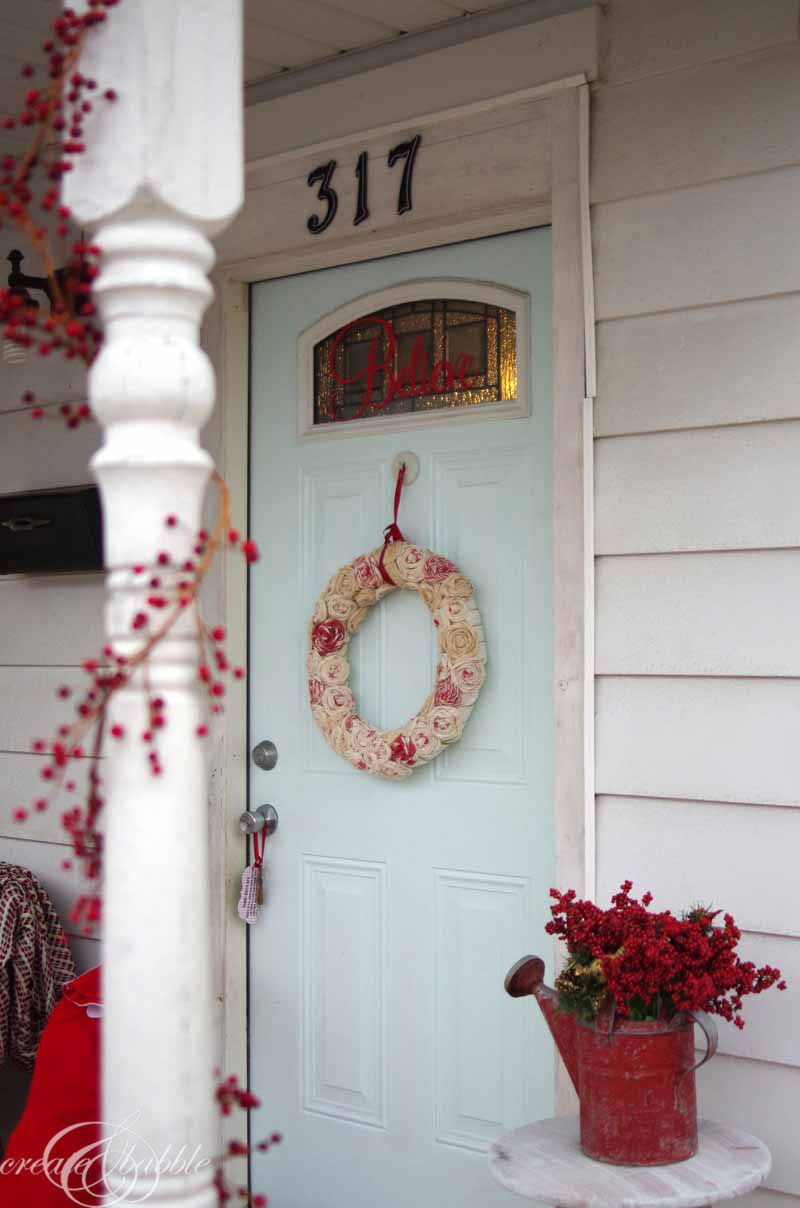 I wired stems of berries together and wrapped the porch posts and put more berries in the old vintage watering can.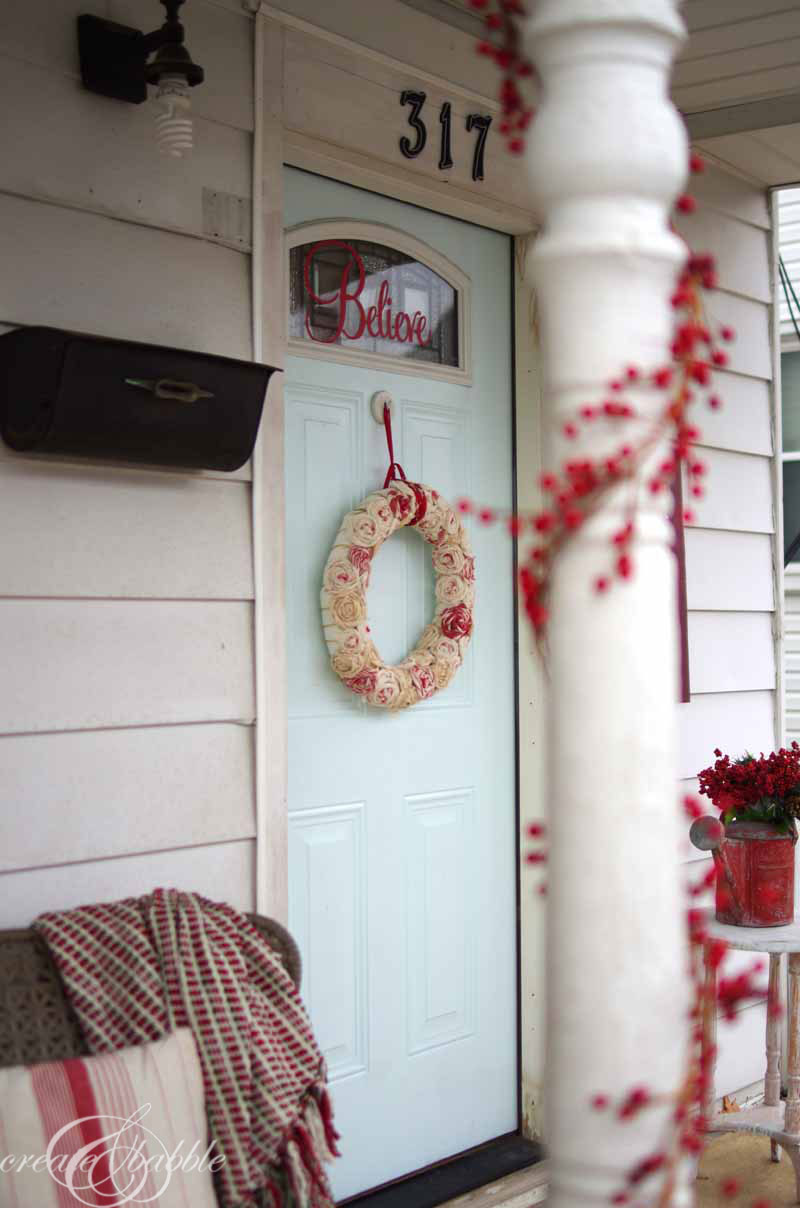 Using my Silhouette Cameo, I made the "Believe" on the window using removeable red vinyl. There's a little boy in this house (my grandson) who definitely believes!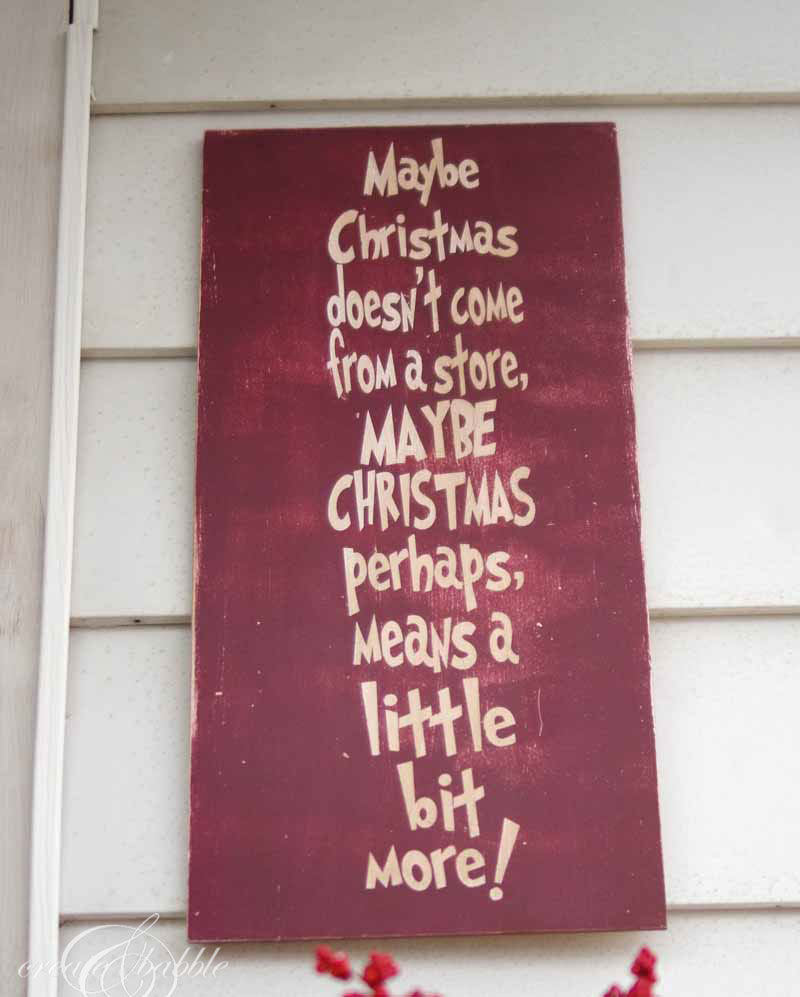 I love this sign. I made it last year (again using my Silhouette Cameo to cut the letters) and thought it would go nicely on their Christmas porch.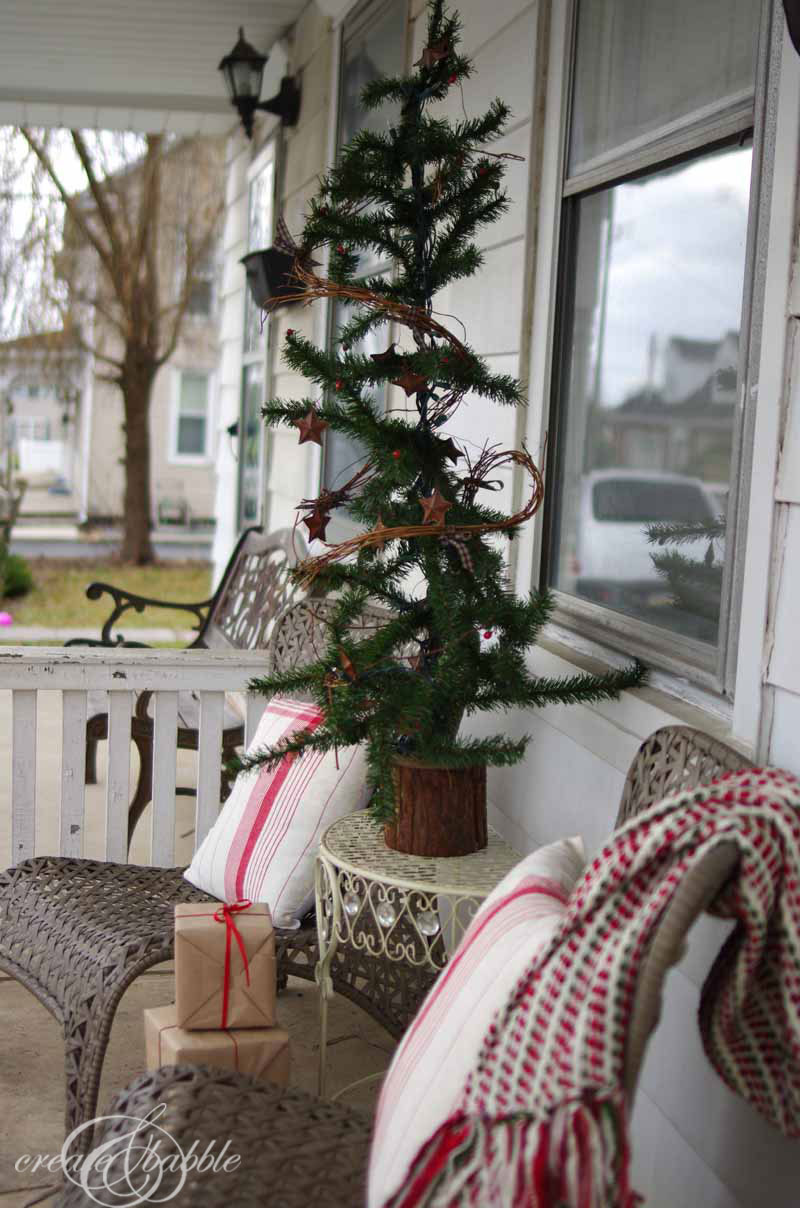 I wrapped a few boxes with kraft paper and tied them up with red ribbon. The old tree has been hanging out in my basement for years. I'm happy to find it a new home.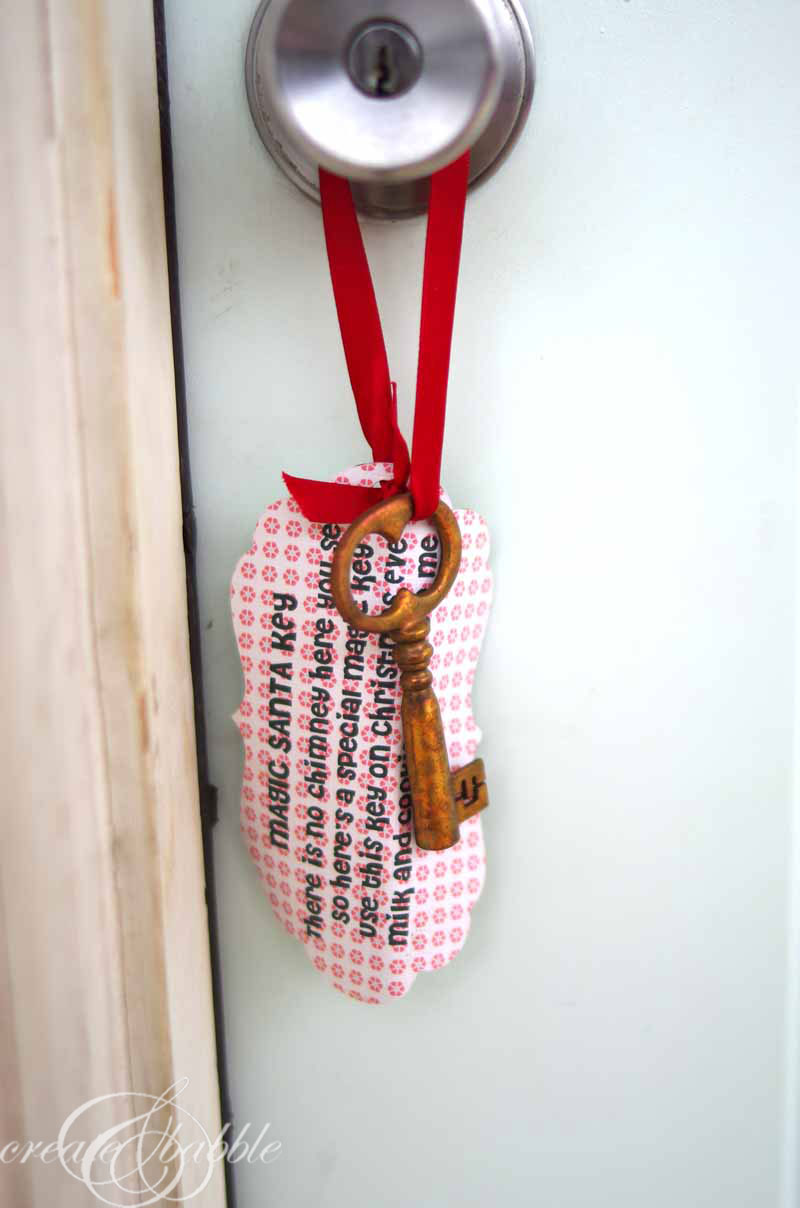 And of course we had to hang the "Magic Santa Key"! "There is no chimney here you'll see, so here's a special magic key. Use this key on Christmas Eve. Milk and cookies are from me"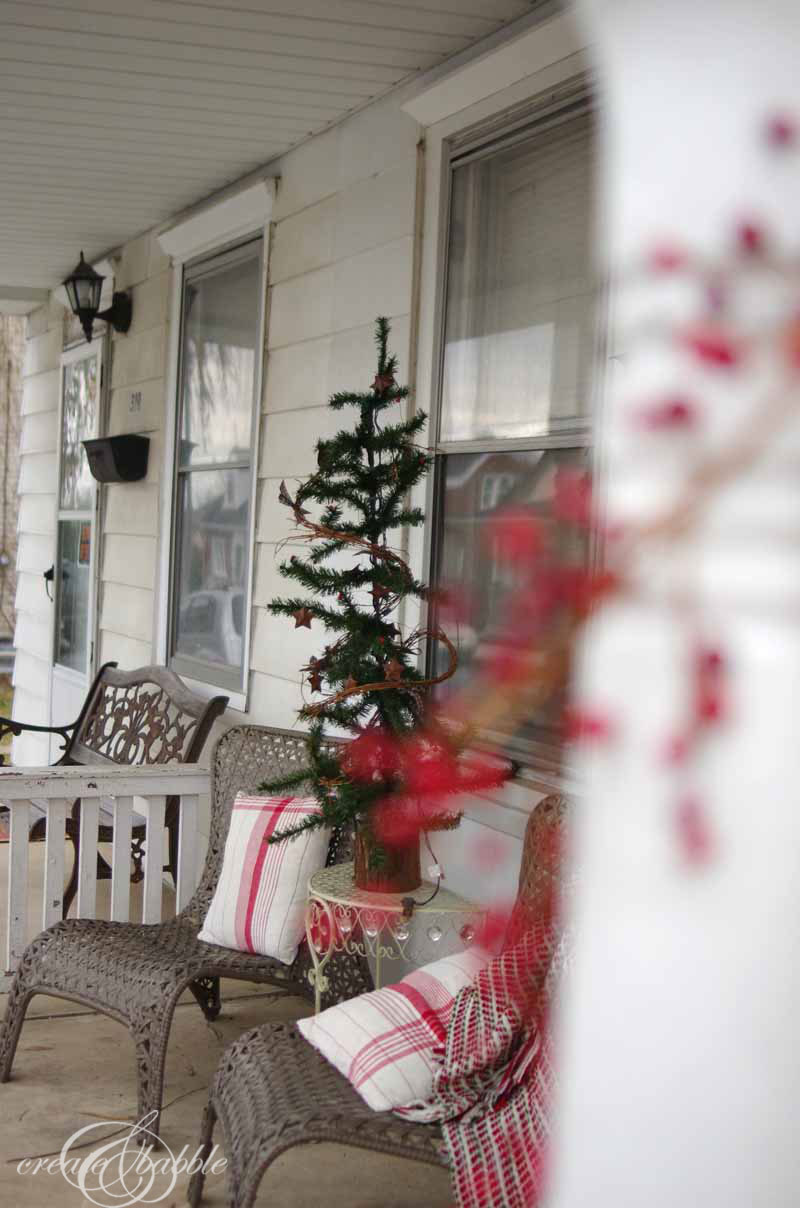 My daughter and her husband live in an old, cute starter home. They've been busy on the inside with remodeling and updating. It was my pleasure to decorate their front porch for Christmas. For the price of tablecloth ($12) and a few stems of berries (Michaels 50% off plus 25% off coupon), this Christmas Porch cost less than $20.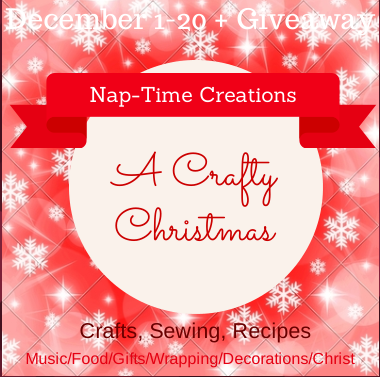 This post is part of a Craft Christmas series hosted by Emily from Nap-Time Creations. Head on over to Emily's blog to see more Christmas crafts!
I link to these great parties: