Welcome to the Handmade Holidays Blog Hop of 2016! Be sure to stick around to the end of this post. There's a giveaway and lots more Handmade Holiday Gift Ideas! I'm excited to show you my gift idea so let's get right to it.
Handmade Holiday Gift Idea – Recipe Stand


My gift idea is a recipe stand that is not only fast and easy to make, it's inexpensive too. And since it's made with supplies you may already own it may not cost you a dime to make! You may even want to make more than one! If you have a clipboard and an old picture frame you can make this handmade gift in no time!
Now I must credit my friend Gail from My Repurposed Life. At first I was gong to build the easel part with a piece of wood and a hinge. But then I remembered reading about her iPad holder and how she used a picture frame for the easel part. I thought that idea was genius! Why reinvent the wheel, right?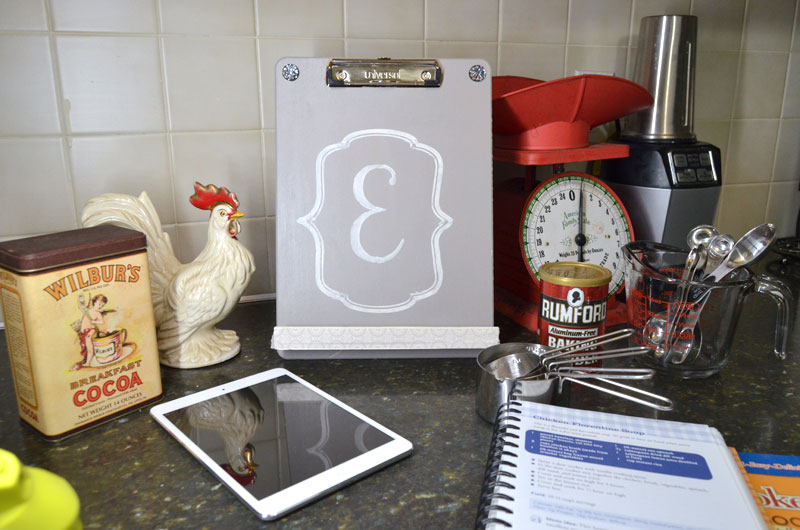 The wonderful thing about this recipe stand is that it can be used to hold all types of recipes – it can hold cookbooks, magazines, an Pad or tablet.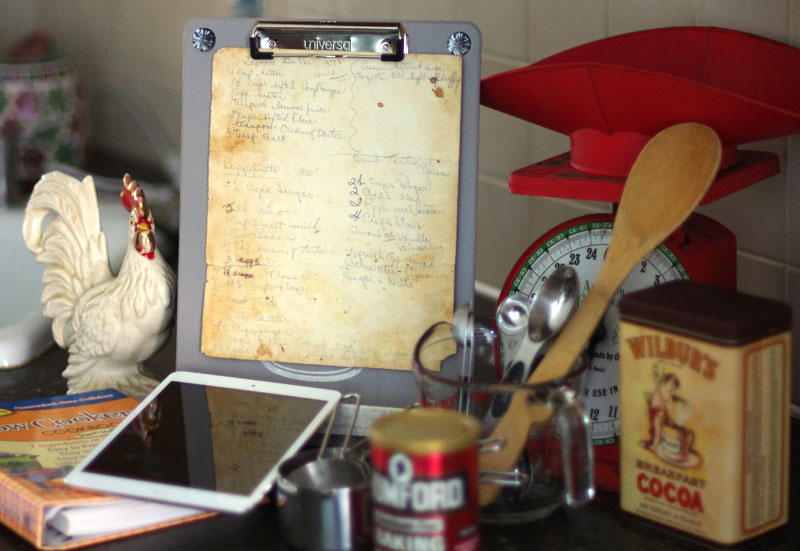 And the clip board makes it easy to hold single page printed recipes and recipe cards, too.
Thank you to my awesome sponsor, DecoArt® for providing the paint, stencils, and Color Stain® for today's project.

Here's what you will need to make your recipe stand:
a clip board
picture frame that has an easel-type back that can be removed
wood scraps
wood glue
multi-purpose glue
stencils
paint or stain
painter's tape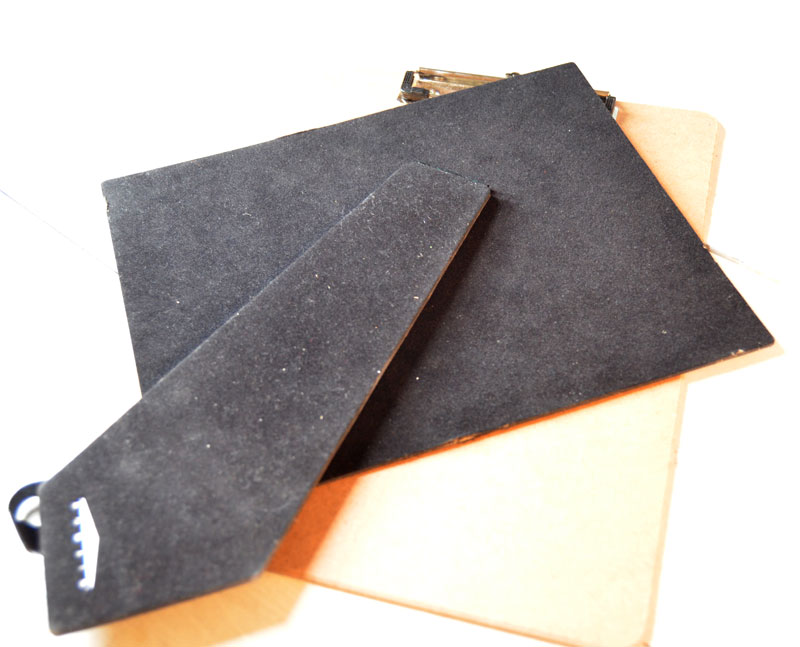 Notice that my clipboard and photo easel are similar in size. The easel back needs to be smaller than the clipboard, but not too small.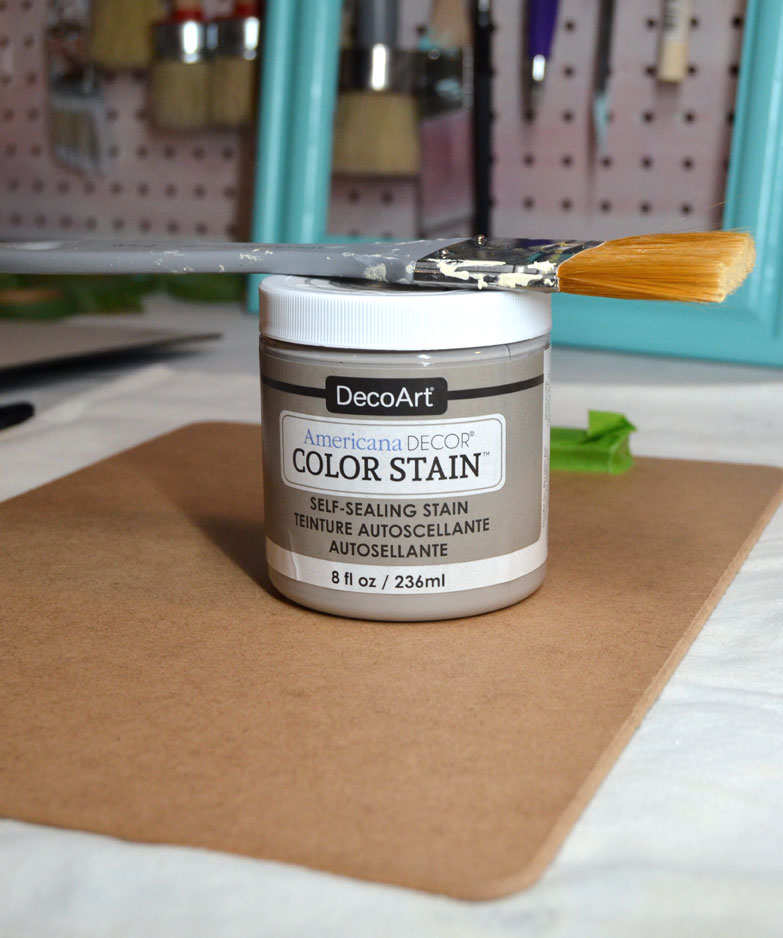 The first thing to do is to paint or stain the clip board. I used DecoArt® Americana Decor® Color Stain™. Following the instructions on the jar, I applied several coats to achieve a more opaque finish. (Notice that I covered the clip mechanism with painter's tape)
Once the paint was dry, I stenciled on the initial monogram and frame.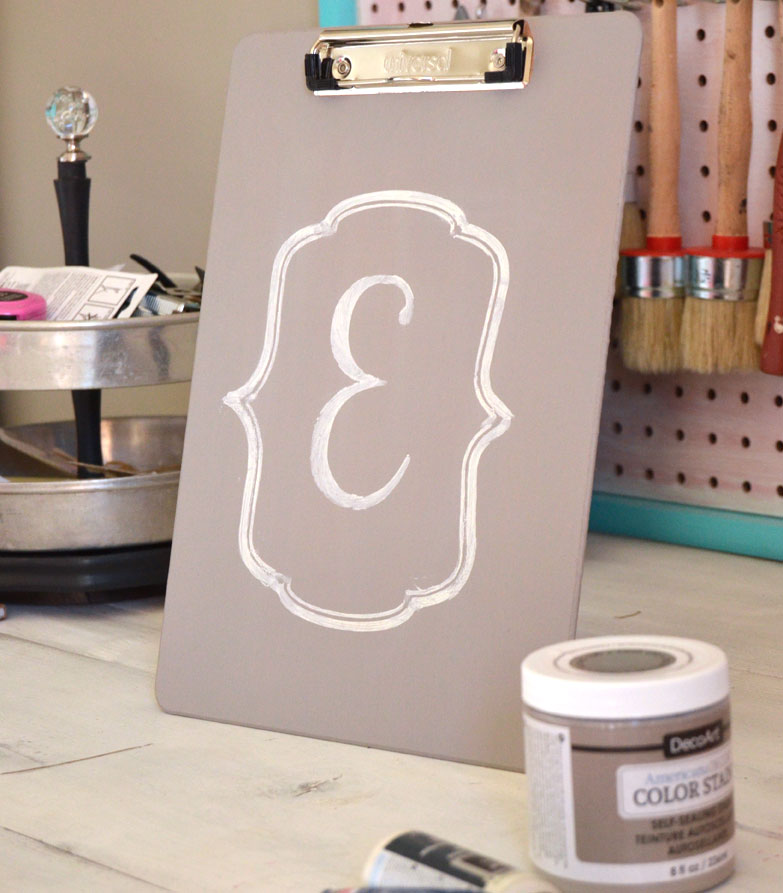 I used the Personally Yours Initial Impressions™ monogramming stencils from DecoArt®.  This package includes a 3″ and a 4″ version of the same font plus a sheet of frames and borders designed to complement the font option and add the perfect finishing touch. Having two sizes allows you to create a 3-letter monogram (with the large center letter) if you choose.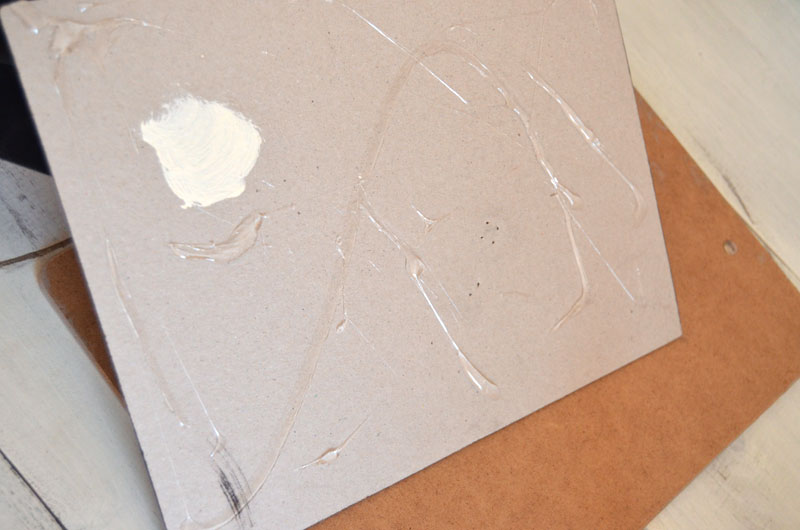 Now it's time to glue the easel back onto the back of the clip board with a good all-purpose glue that works on wood and fabric.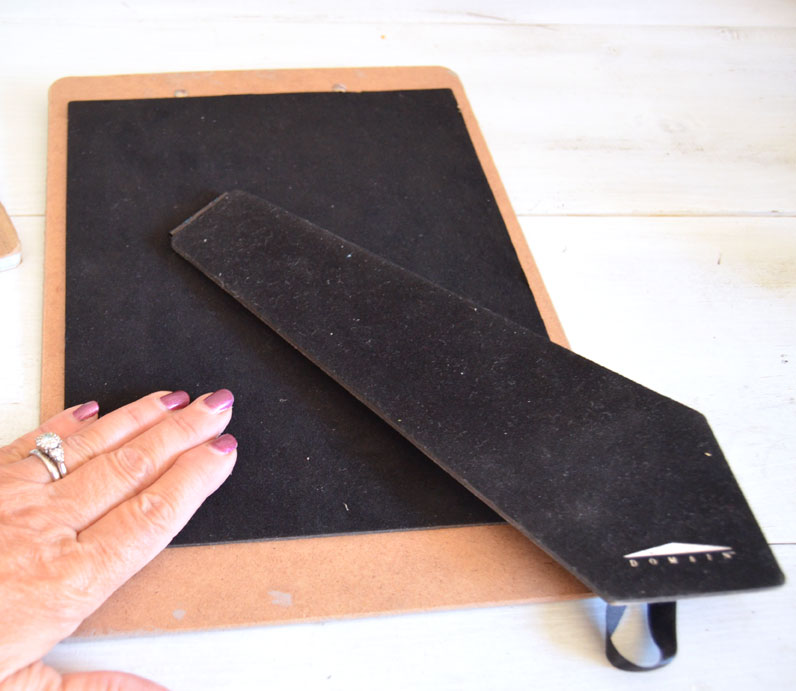 Okay, now once the backing is securely attached, it's time to make the ledge for the recipe stand.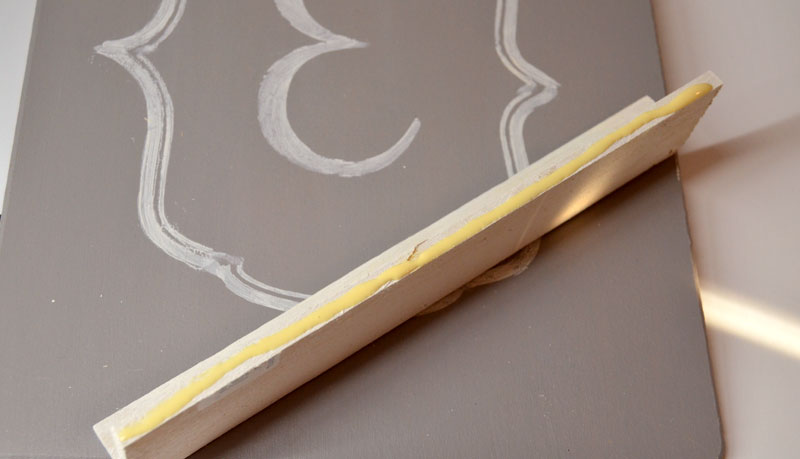 All I did was cut two pieces of narrow scrap wood to the width minus one inch of the clipboard.
I glued and nailed them together to make an "L" shape and then attached that "L" shape onto the clipboard with more glue and small brad nails.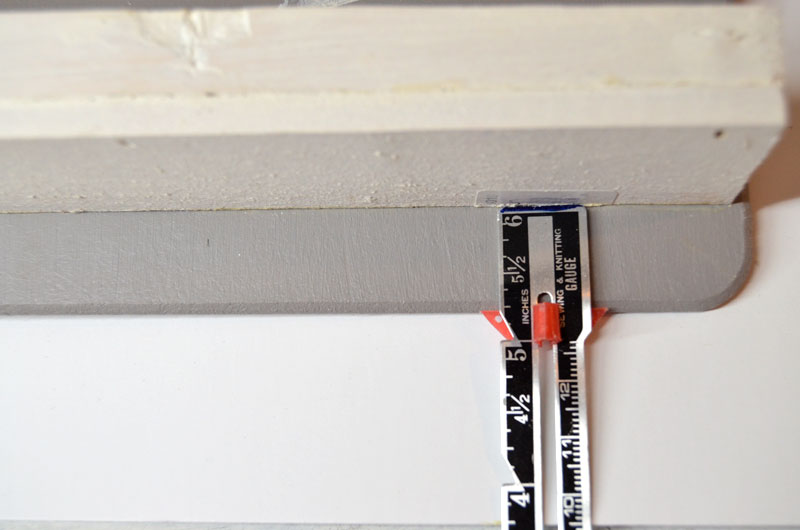 I used Gail's tip of using a hem guide to mark the placement of the lip and make sure it's attached straight. It's certainly not the first time that I've used my sewing tools to help with DIY projects!
Almost done! Time for some paint touch-ups and then add some bling and washi tape if you desire.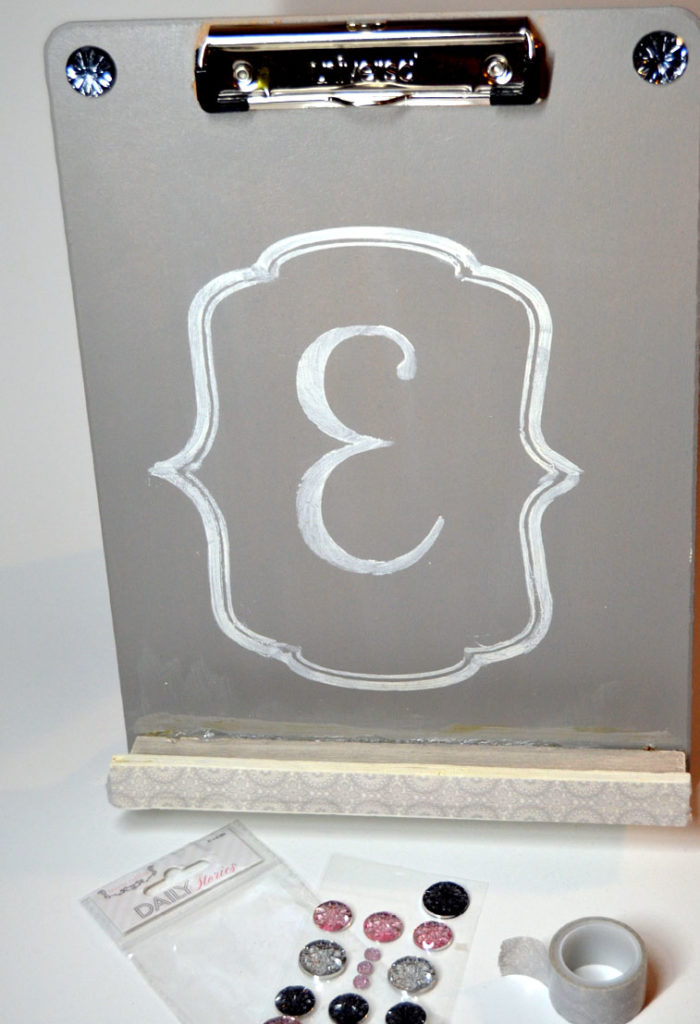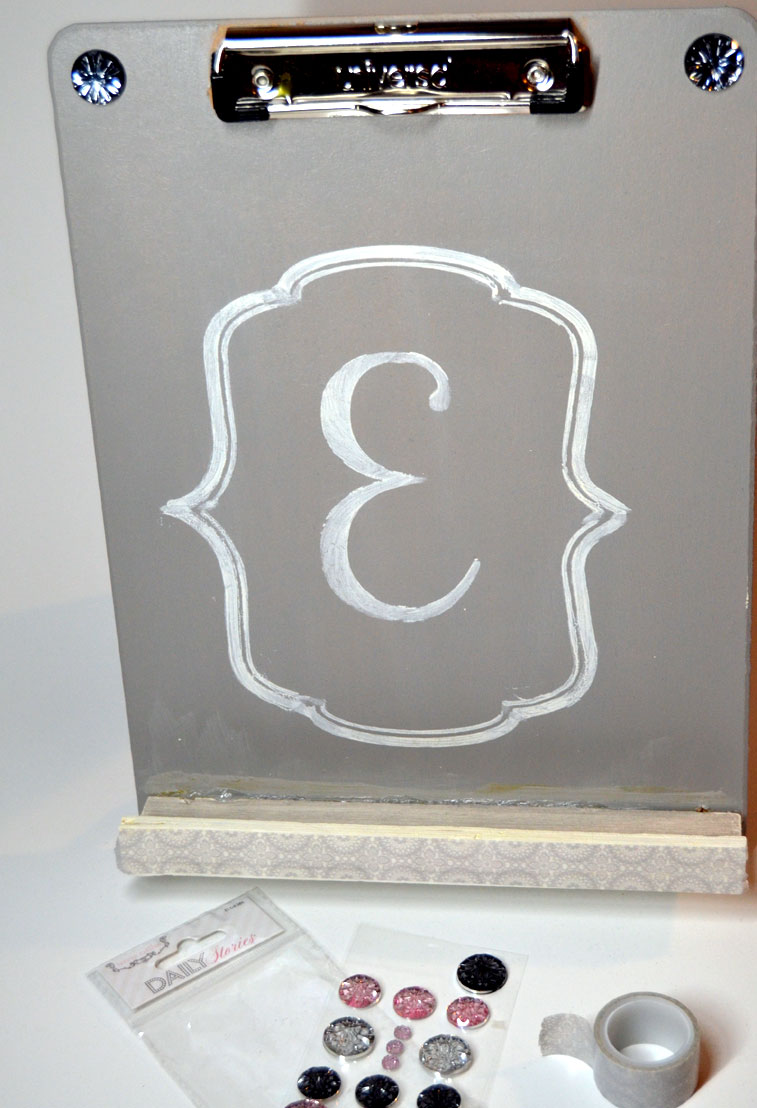 As I said earlier, I like the versatility of this stand. It will hold cookbooks, magazines, tablets, cell phones, a recipe printed on a sheet of paper, or a recipe card.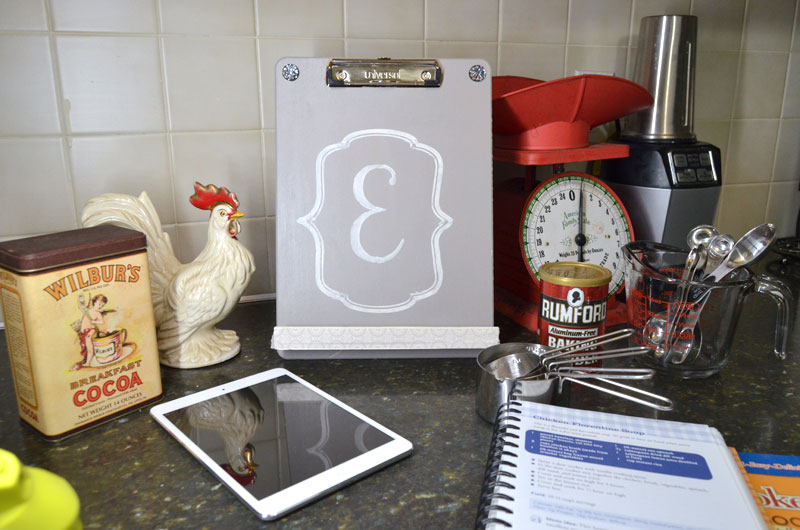 Please see below for more wonderful handmade gift ideas and a special giveaway by our generous sponsors!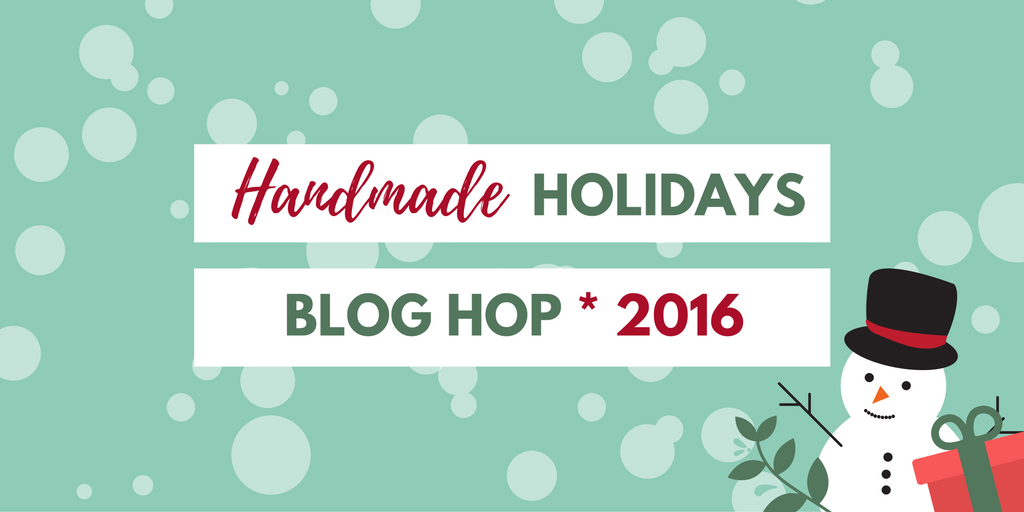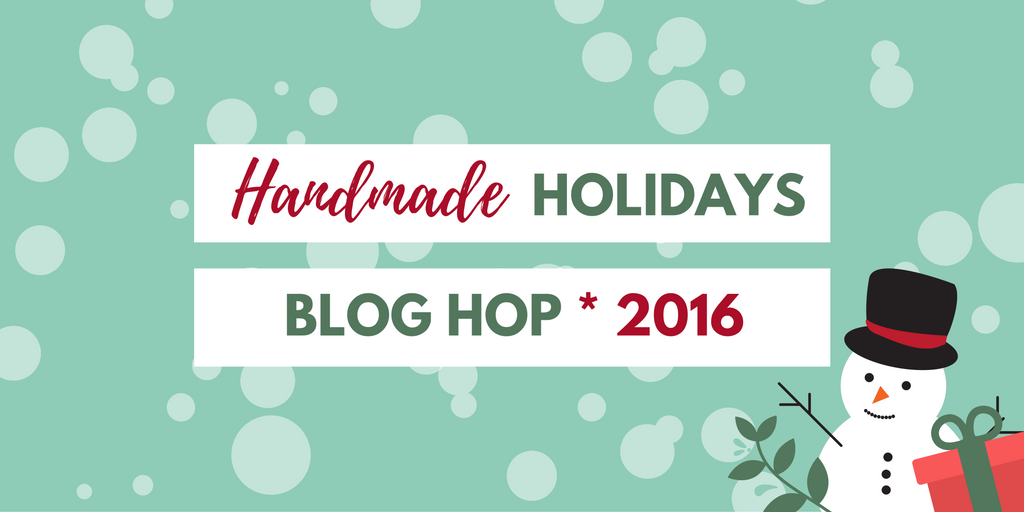 Brought to you by our generous sponsors: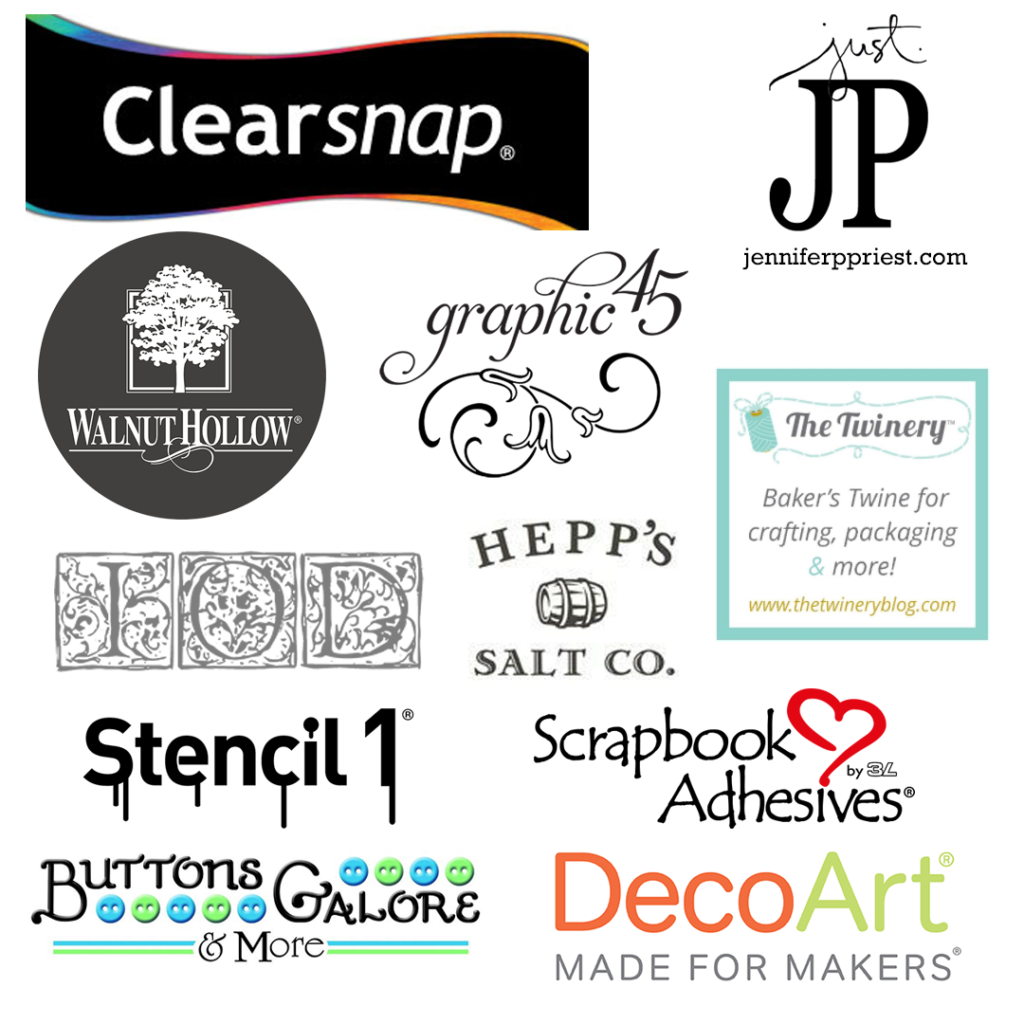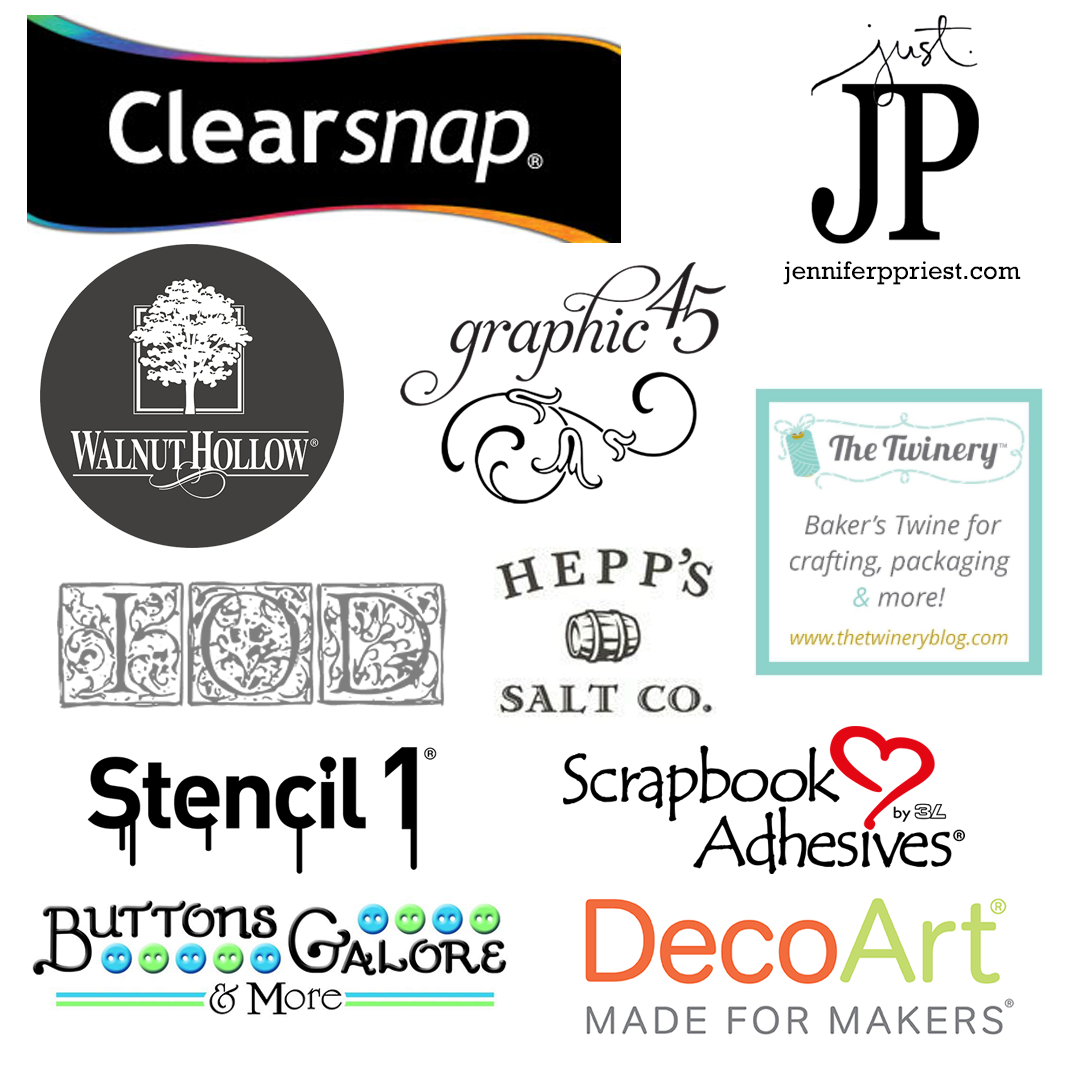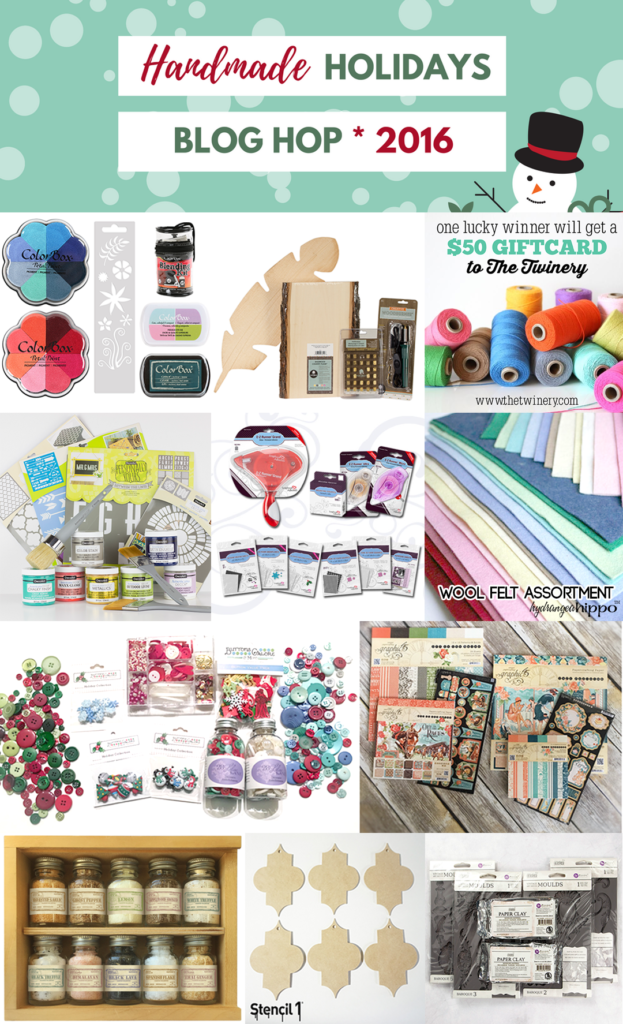 The giveaway is for 11 prizes of $50+ value each. We will be choosing 11 winners – each will receive one prize. Winners will be randomly drawn from all contest entries on November 14, 2016.