Want to see how to apply heat transfer vinyl (iron-on) to flip-flops?
FTC disclaimer: I received some items in the post free of charge, but the opinions are mine; all mine! This post contains affiliate links which means I may make a commission if you purchase something – at no additional cost to you.
I had bought these pretty blue flip-flops at Hobby Lobby last summer with every intention of putting something cute on them but I never got around to it until now.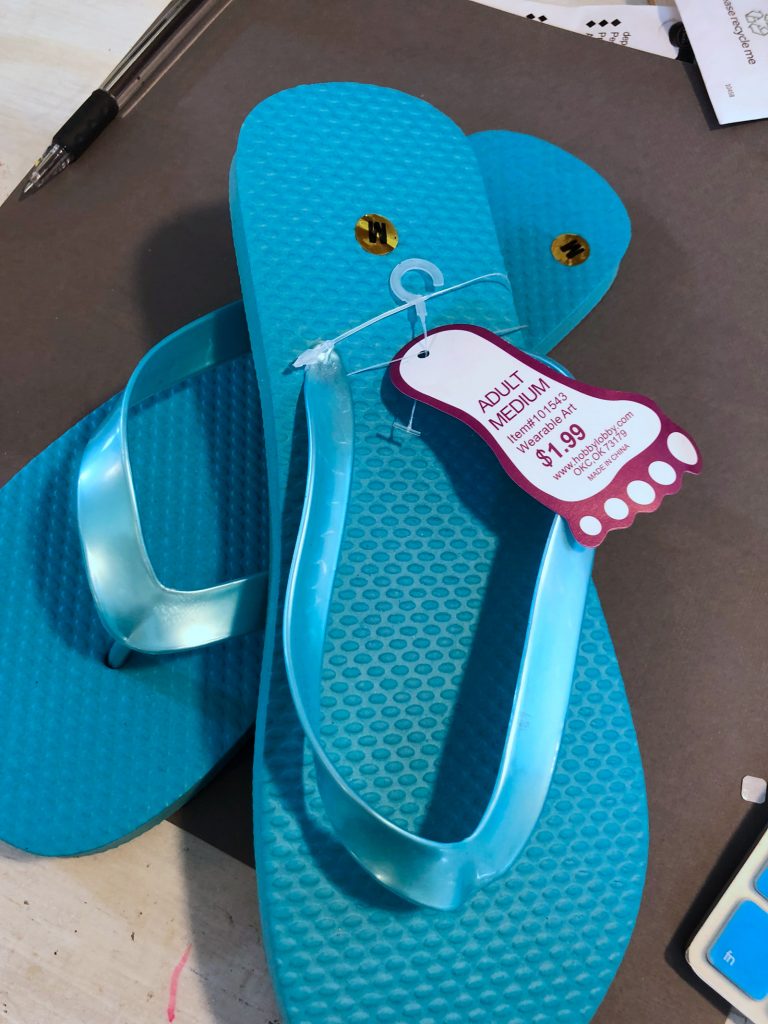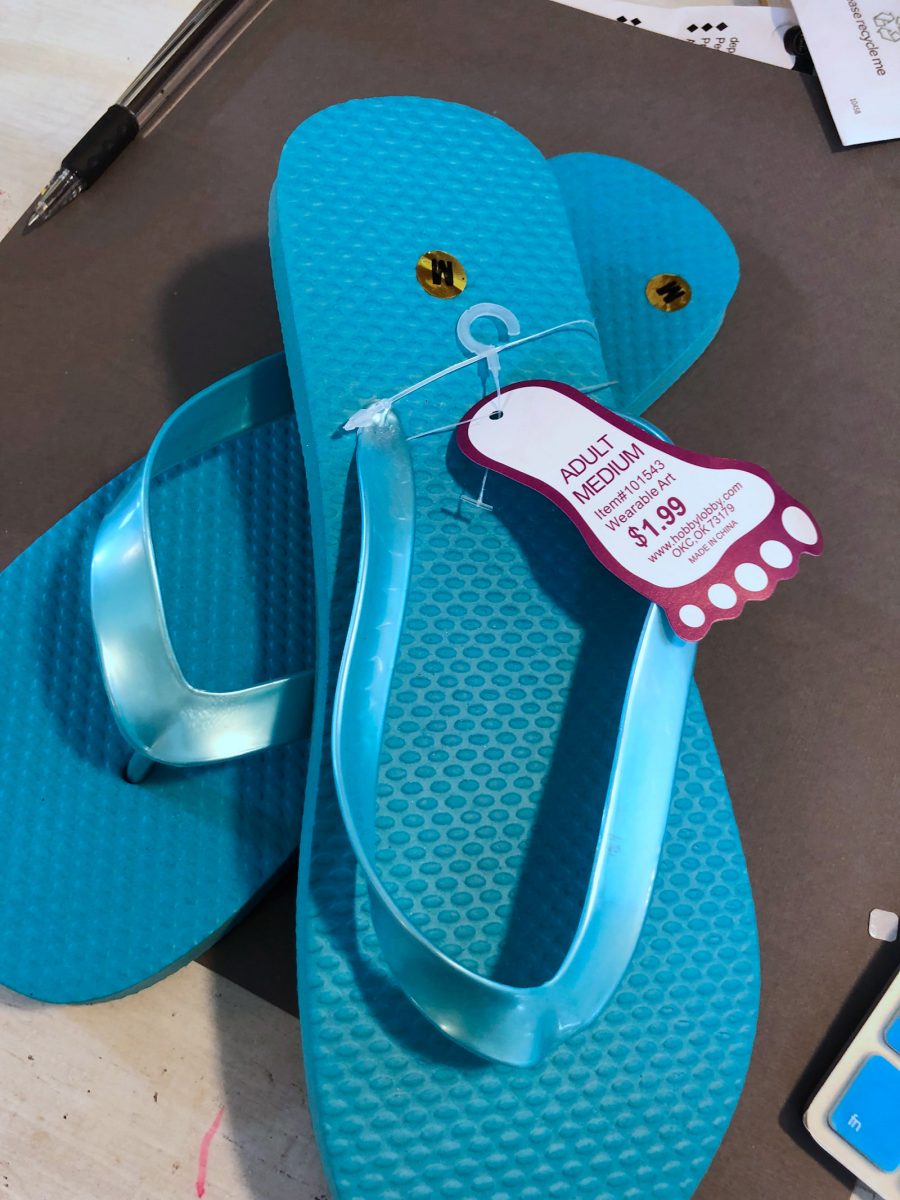 You know how it goes. You're cleaning up and reorganizing and you come across things that you had bought but completely forgot about. This is why I have to keep organizing. It keeps me from buying more stuff! Like iron-on vinyl and wall vinyl. I had way more than I thought when I finally got around to organizing it.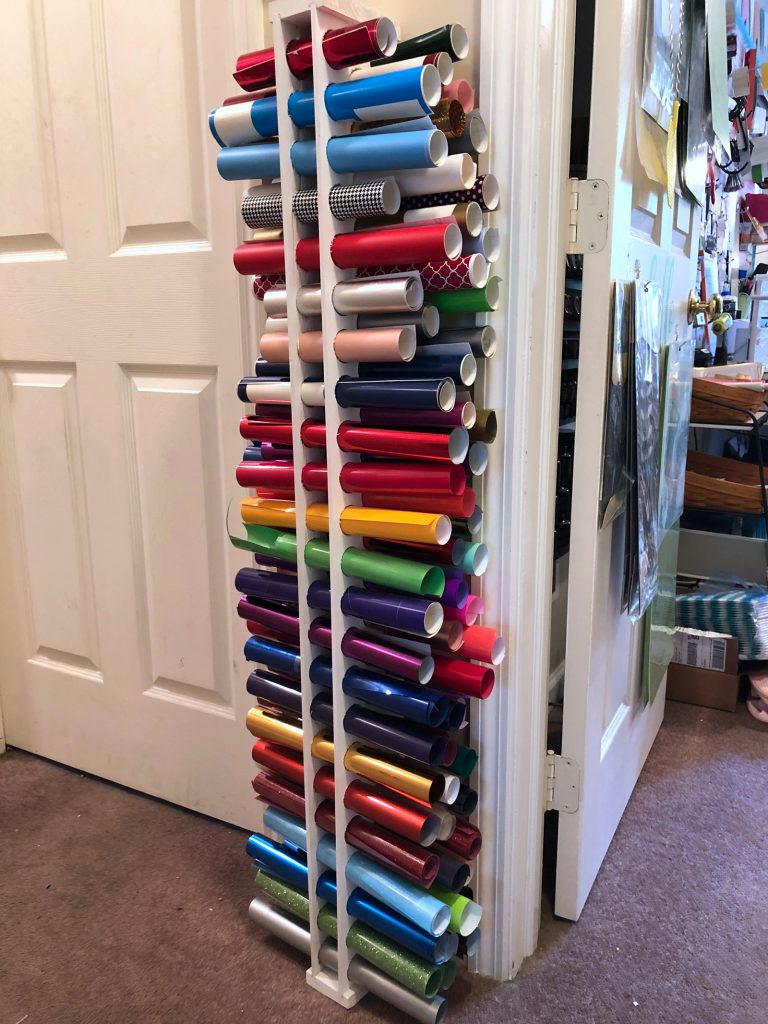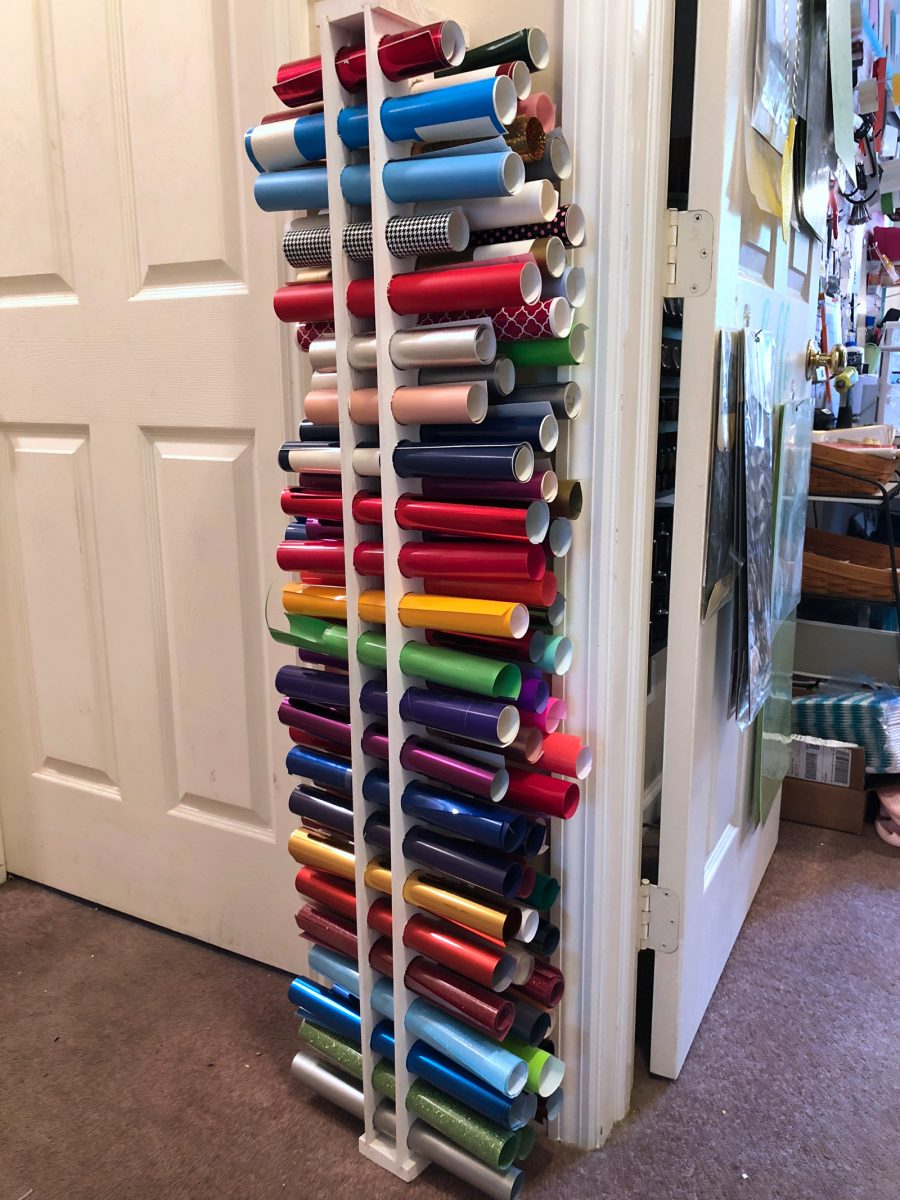 I have been avoiding organizing the rolls and scraps of vinyl and iron-on until it had gotten very much out of control. Now it's all neat and organized in my vinyl storage tower. And now I need to build another one. The next one will be new and improved. Look for it next week. I'll be making it wider with larger holes.
Back to the flip-flops. Since flip-flops are kinda beachy, I wanted to put something "beach-related" on them. Well, beach balls are pretty darn beachy, right?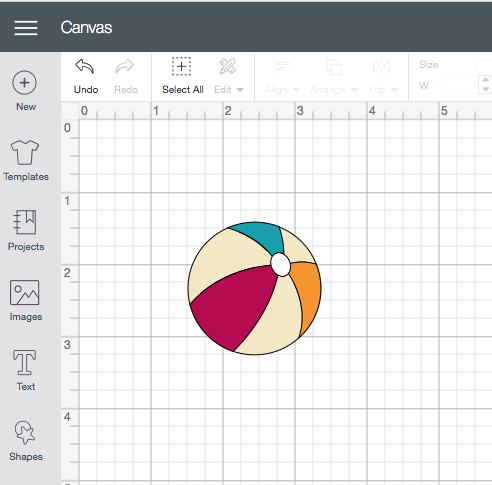 I found this beach ball in Cricut Design Space and resized it to fit on a flip-flop. I changed the colors to match the iron-on scraps that I had and cut two of the beach balls using my Cricut Maker.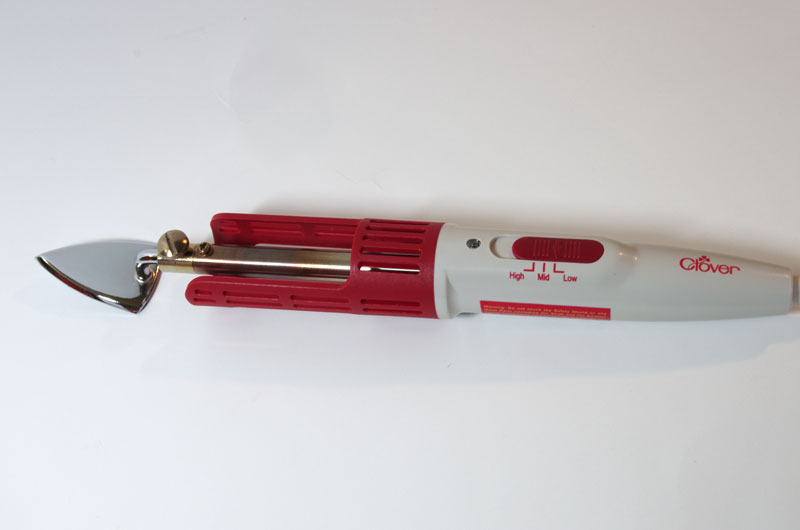 This mini-iron from Clover is what I used to adhere the iron-on vinyl to the flip-flops.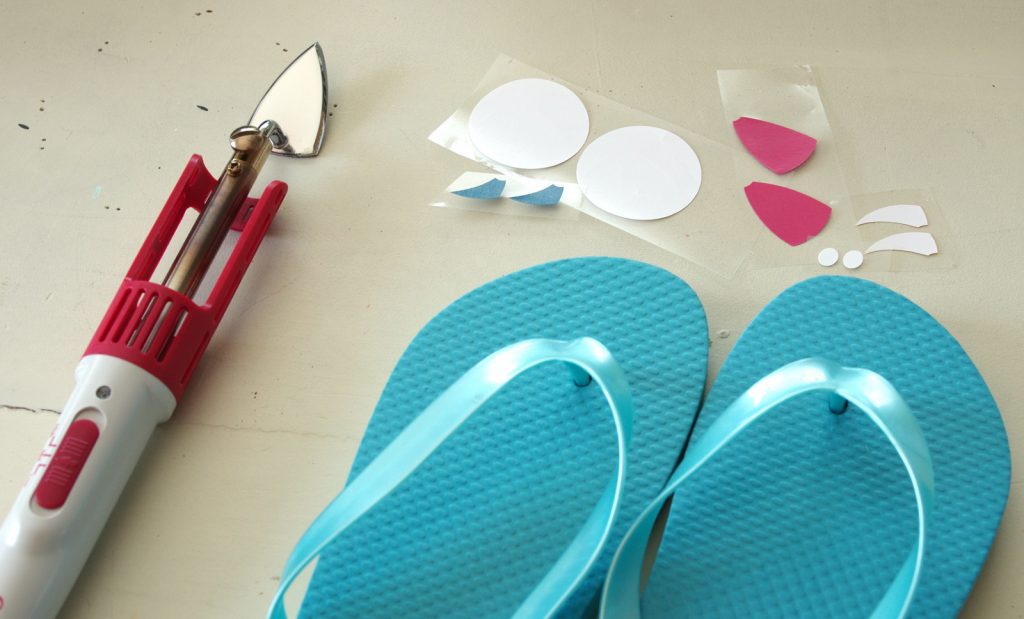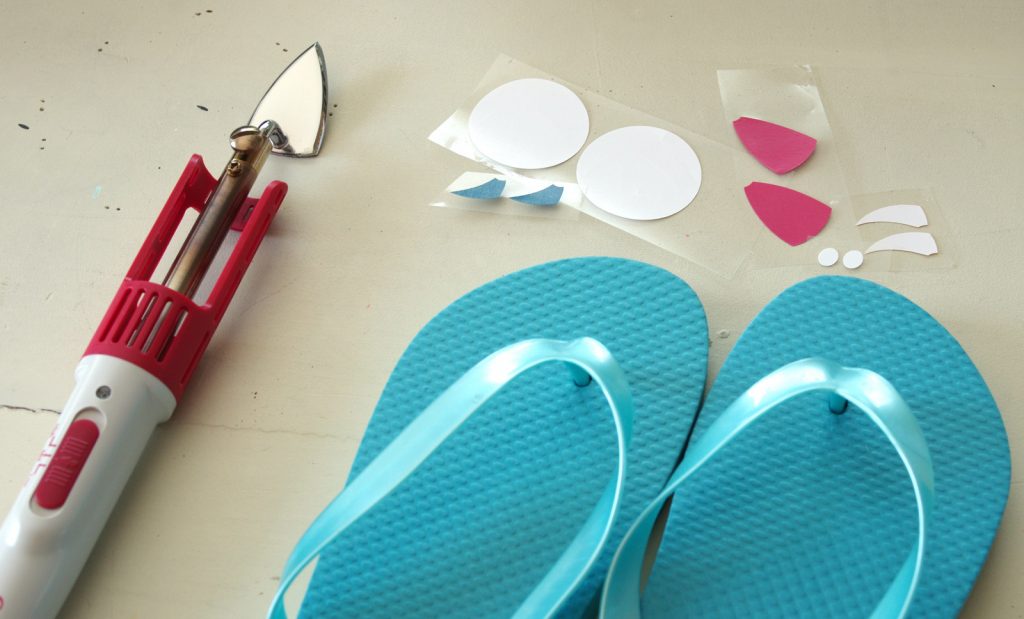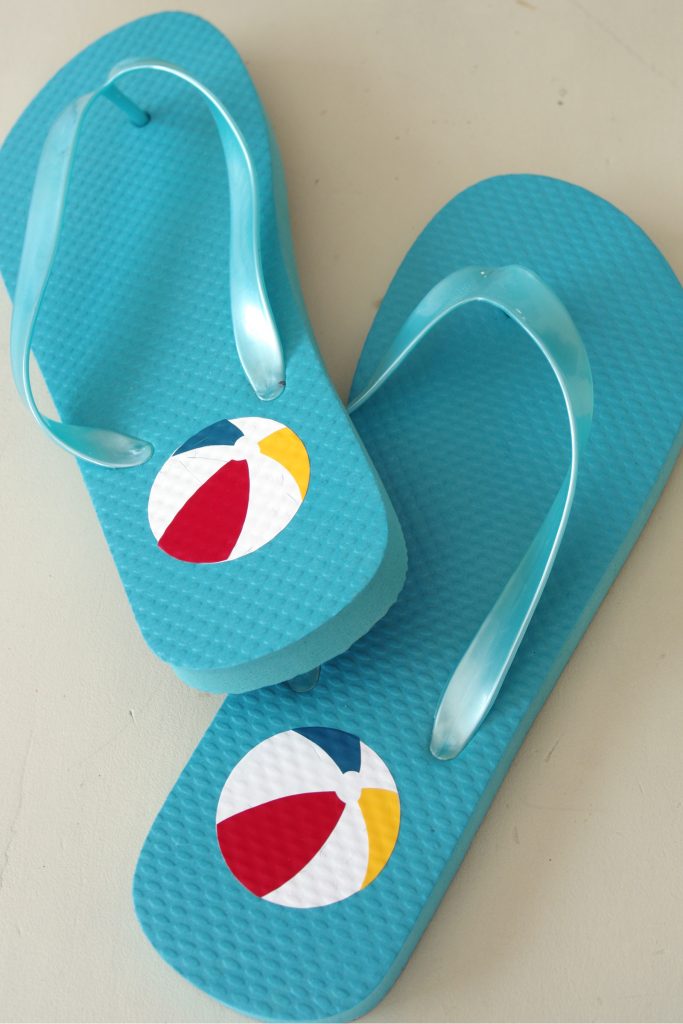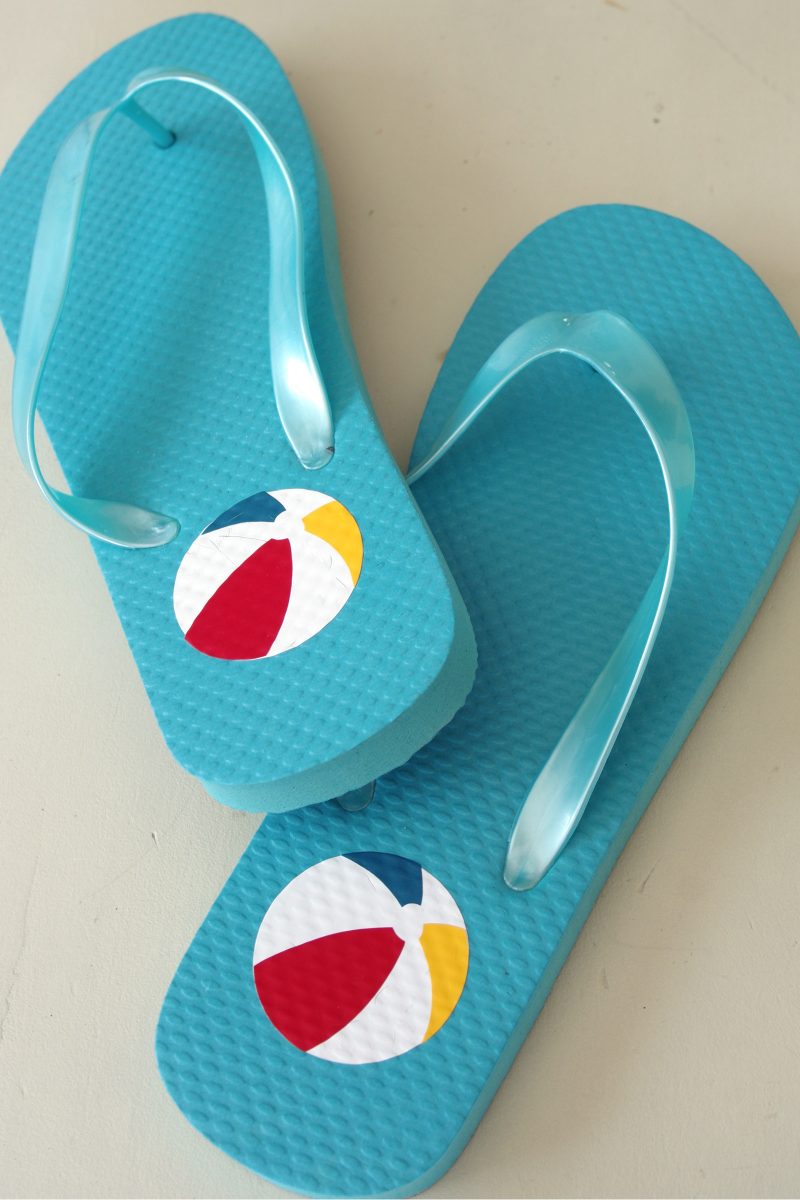 Just be careful using this mini iron. It gets hot! And keep the iron in motion while going over the iron-on design. It doesn't take long before the design is well-adhered. I'm not sure how long the designs will last on these flips flops but they seem pretty well stuck!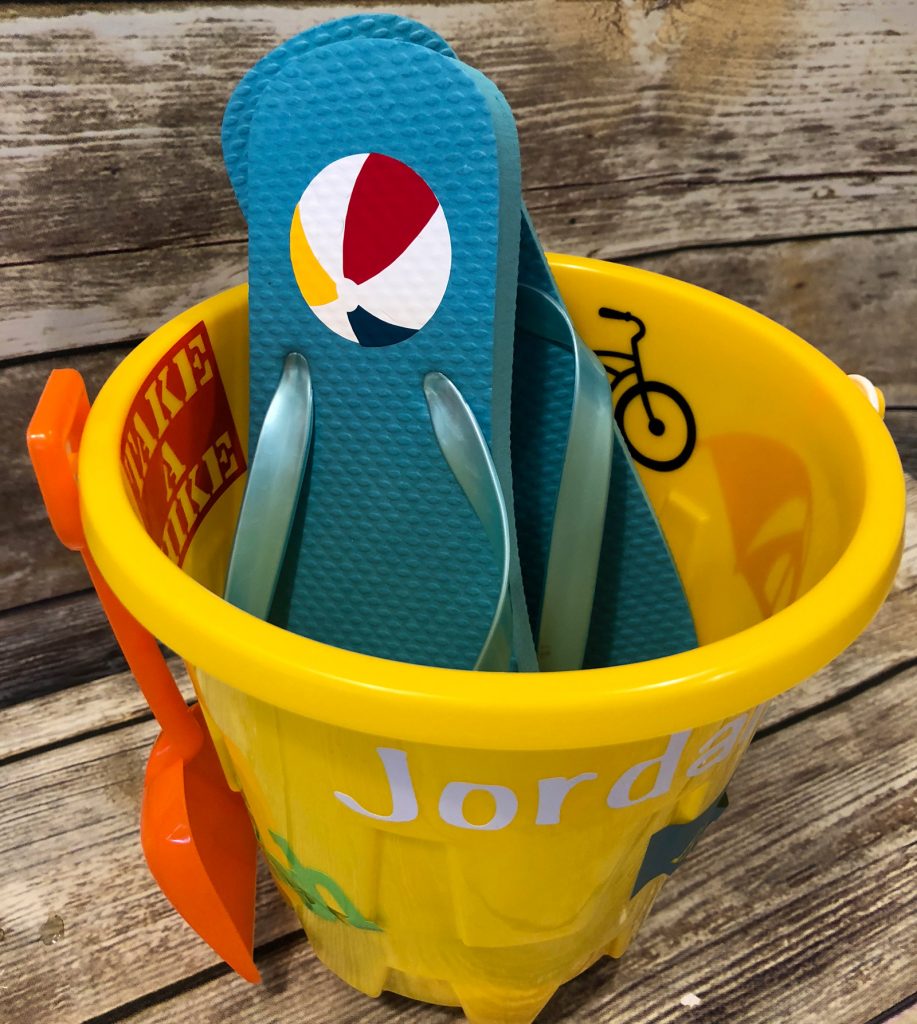 These would be cute gifts to make for everyone for a summer family reunion or family beach vacation. Stick them in a plastic beach pail for a cute, inexpensive presentation!
Pin it to remember!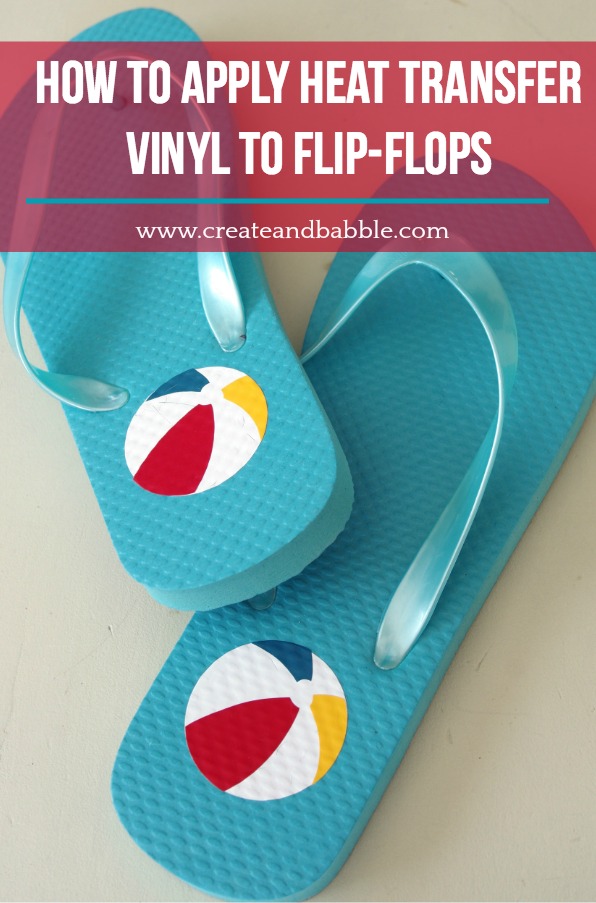 Here is Where I Party!