Fall is here! The weather might say it's still summer (yay!!!) but the calendar says otherwise. And you know what that means: it's time to put away all the fun and bright summer decor and put out the pumpkins, mums, fall wreaths, hay bales and porch signs!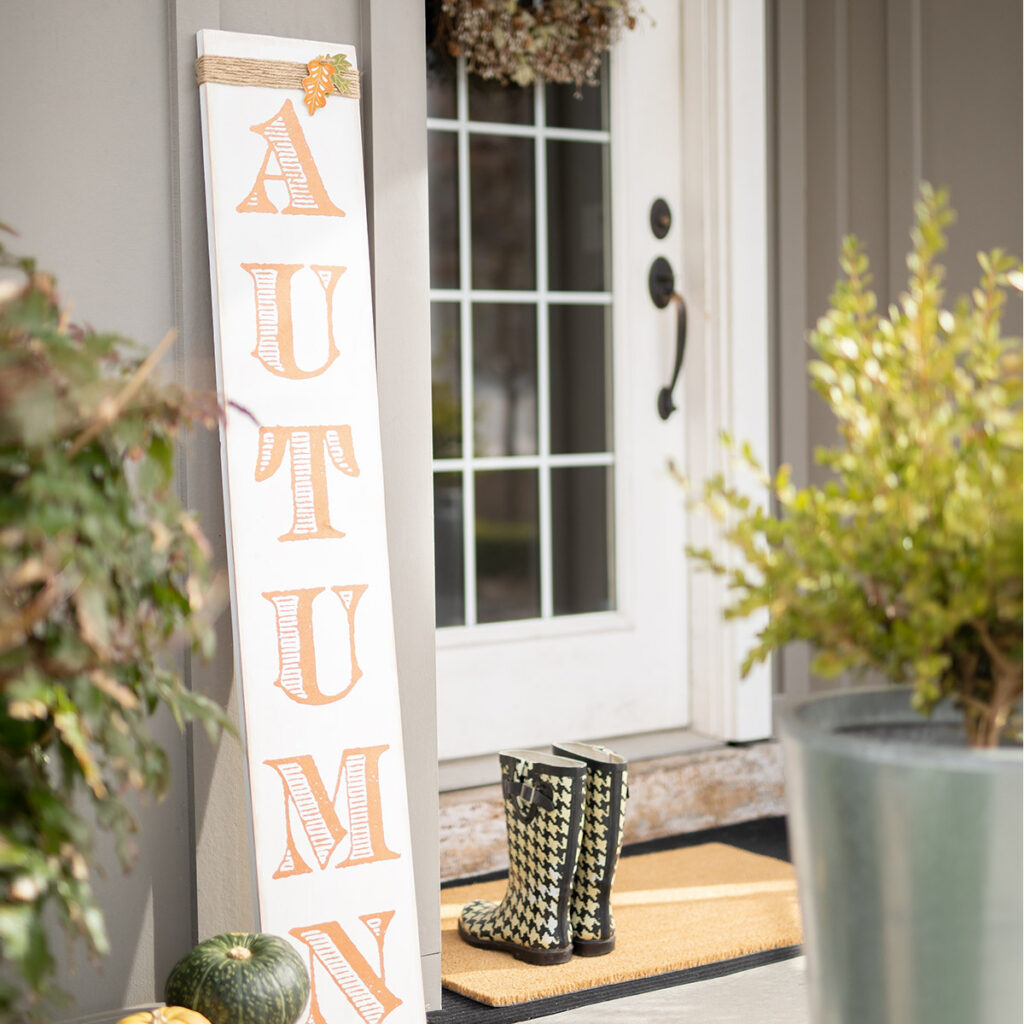 What? You don't have a porch sign? Well today is your lucky day because I'm going to show you how. And it's super easy. Here is how to make an easy autumn porch sign. And you can customize to your taste. Let's get started.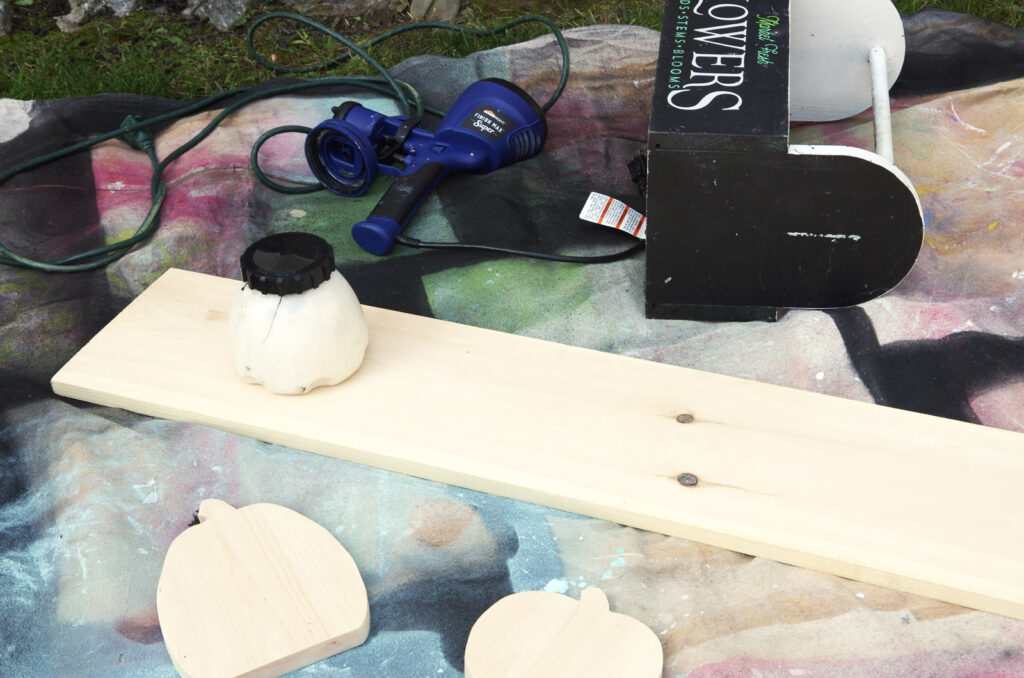 The first thing you need to do is gather your supplies. And don't worry, you don't need a lot of supplies to make this porch sign:
a board (I used a 1″ x 8″ x 6′ and cut it down to 54″ using my miter saw. If you don't have a saw, no worries. The kind folks at Lowe's or Home Depot will happily cut it for you). You could also use any board you have laying around or even a tall cabinet door from the Re-Store would be perfect!
sanding sponge
antiquing paste wax
paint
sealer
Autumn transfer and Chalkology Pastes from Chalk Couture (you can also use stencils and acrylic paints, free hand the letters, or use the carbon paper method and trace the letters – your choice!)
ribbons, bow, twine, silk flowers (optional to decorate your sign)
For the complete tutorial on how to make an easy autumn porch sign and many more easy home decor ideas, please visit the HomeRight blog!

I love "batch painting" with my HomeRight Paint Sprayer. I just gather everything up, take it outside and spray away! It is so much faster than painting with a brush. Especially if the pieces you are painting have spindles, curves, or any nooks and crannies, a HomeRight Paint Sprayer is a must. As a crafter and DIYer, I use mine all the time. It is a huge time-saver. And if you make painted items to sell, I can't recommend this paint sprayer enough!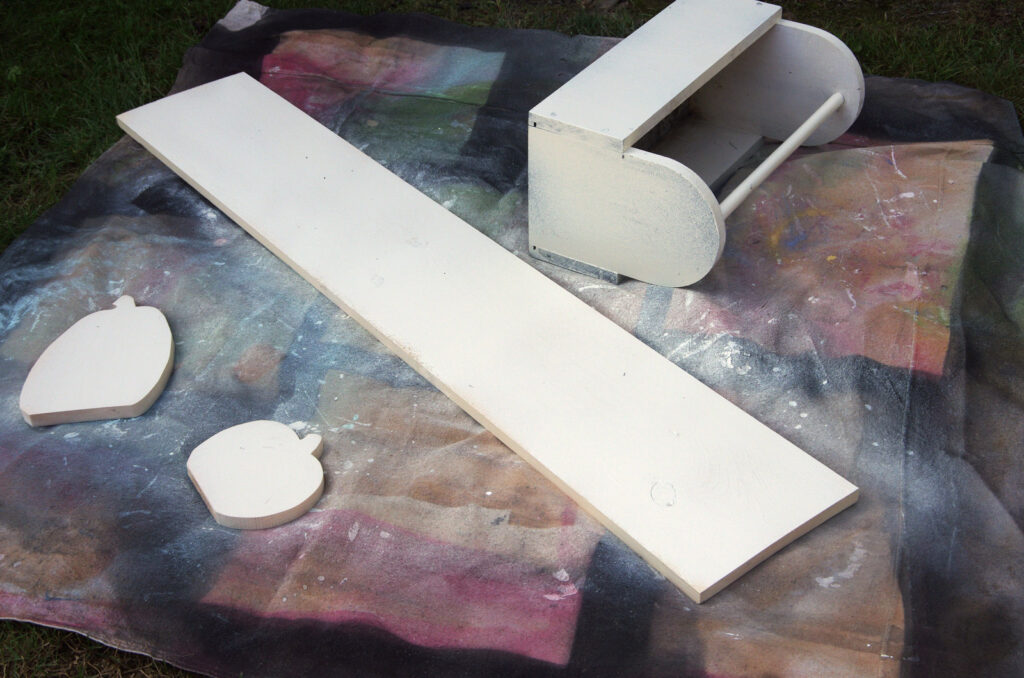 After the boards are painted, sanded, and waxed, its time to get the letters on them and decorate! I used Chalk Couture products for mine: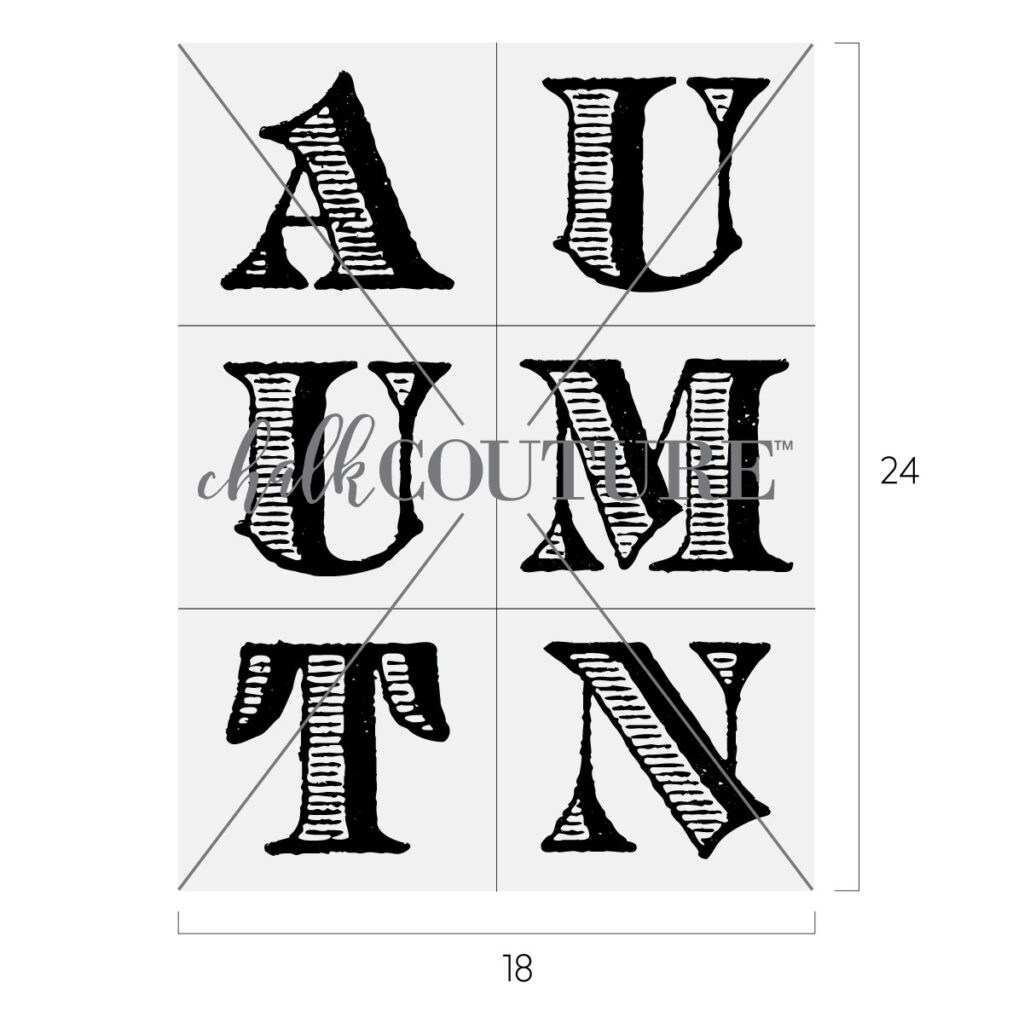 Using Chalk Couture is the easiest and fastest way to make high-end home decor. Hands down. I've been a craft/DIY blogger for a long time. I have tried many, many products. This is by far my favorite DIY products. Ever.
Here's why:
anyone can do it.
no artistic skills required
the self-adhesive transfers are silkscreen AND reusable (no weeding!!!)
it's affordable! Most of the hard surfaces can be used over and over. When the current season or holiday is over, simply wash off that design and make the next one!!! Transfers last 8-12 times!
transfers can be used on virtually any surface
the Chalkology paste goes on wet and dries hard. It is not smudgeable but can be washed off of most surfaces!!!!
The permanent Chalkology Ink is baked on heat resistant surfaces like mugs or heatset on fabric items like pillow covers and tee shirts.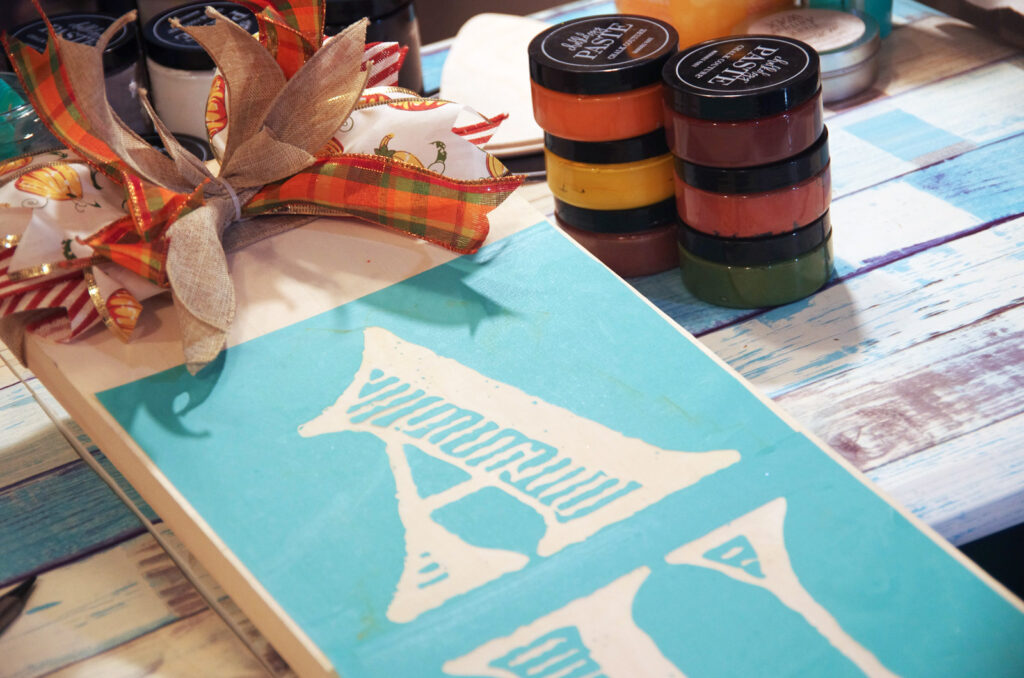 I just lay down the adhesive transfer where I want it and spread some Chalkology Chalk Paste over the silkscreen areas. So easy! If you can butter toast, you can do this!
If you would like to learn more about Chalk Couture, please follow me on Facebook. There a ton of videos and home decor ideas on there and also on my YouTube Channel where you can watch me making easy, diy home decor in minutes. Literally minutes.
Last year I decorated mason jars with Chalk Couture. See them here.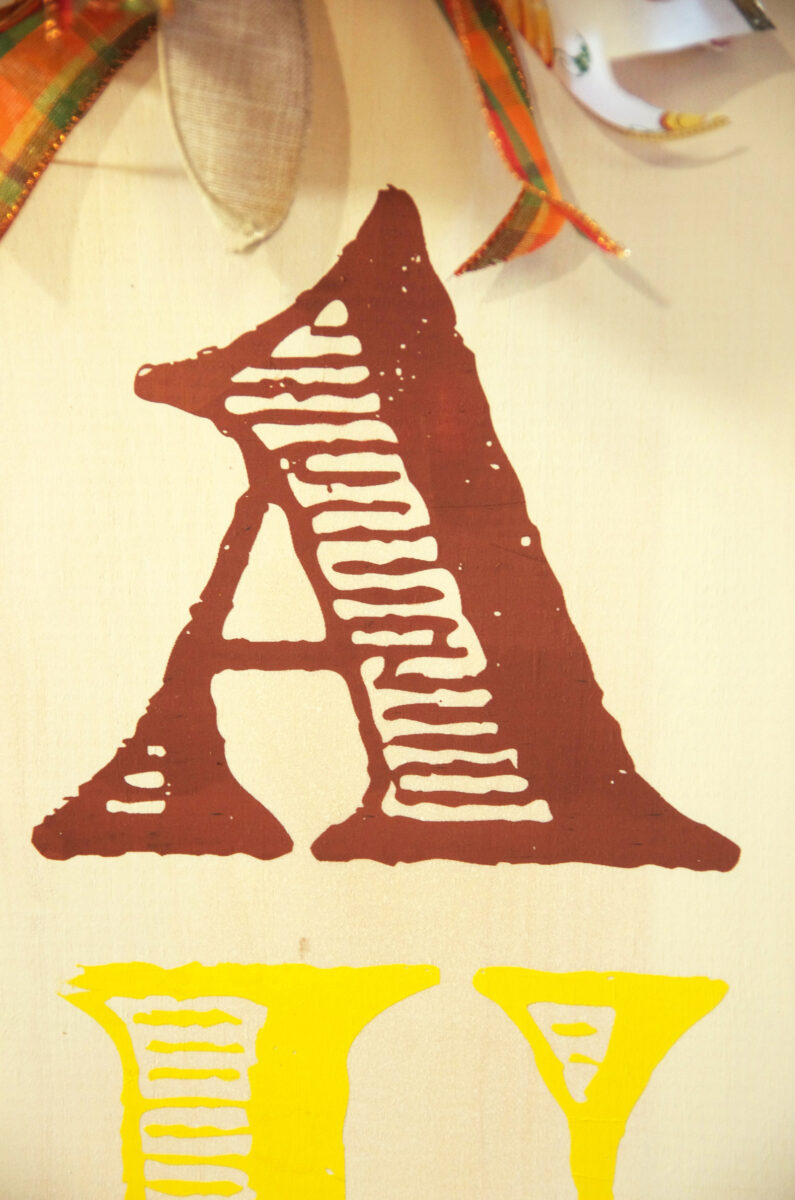 Here's a close-up of the chalked letters.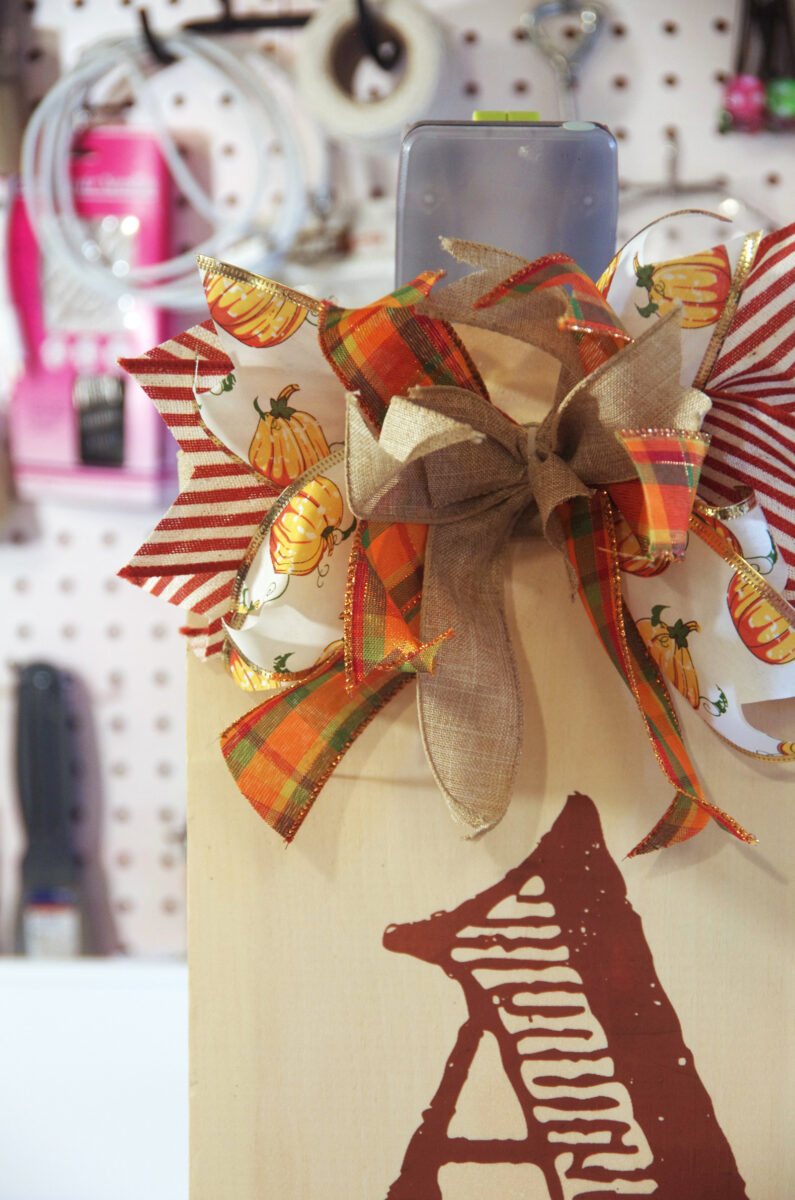 The last step is optional but I made a bow out of strips of ribbon and hot-glued it to the top of the board.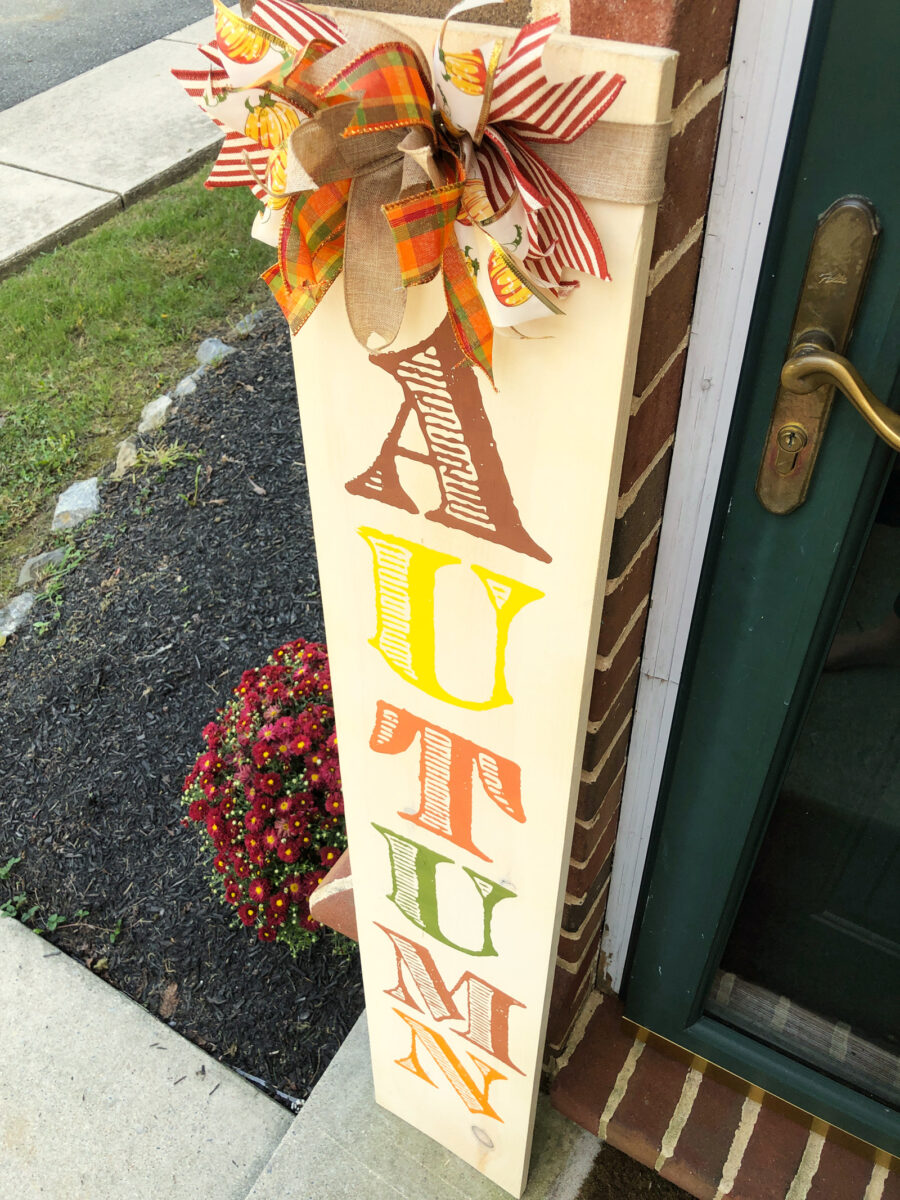 These porch signs are so popular and I can see why! What color will you make yours?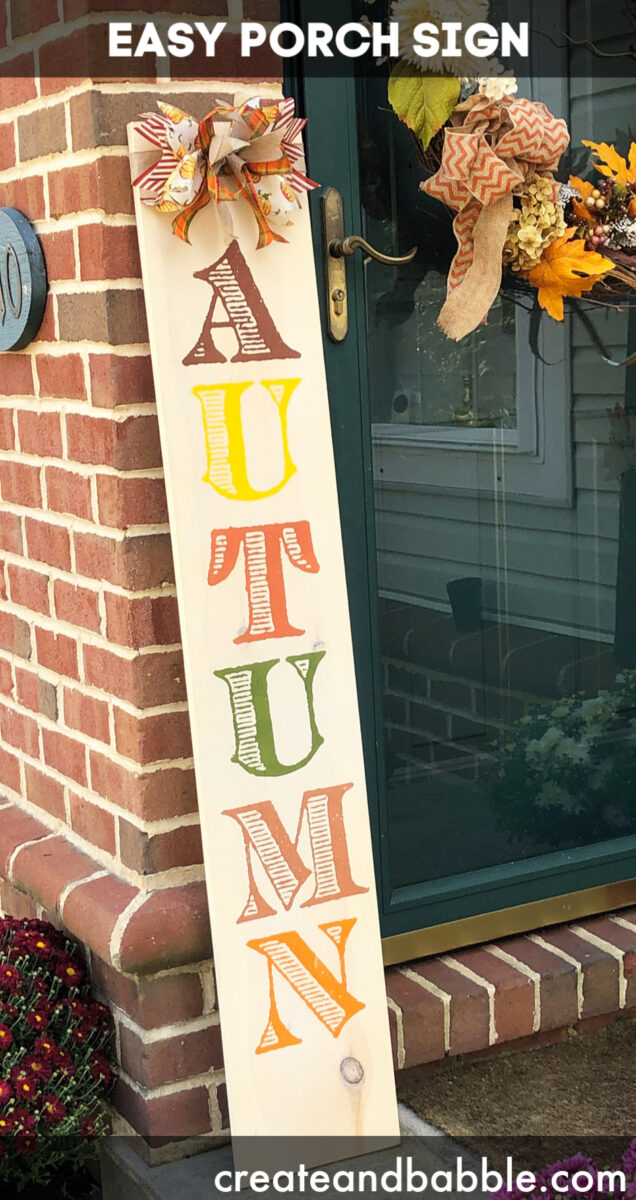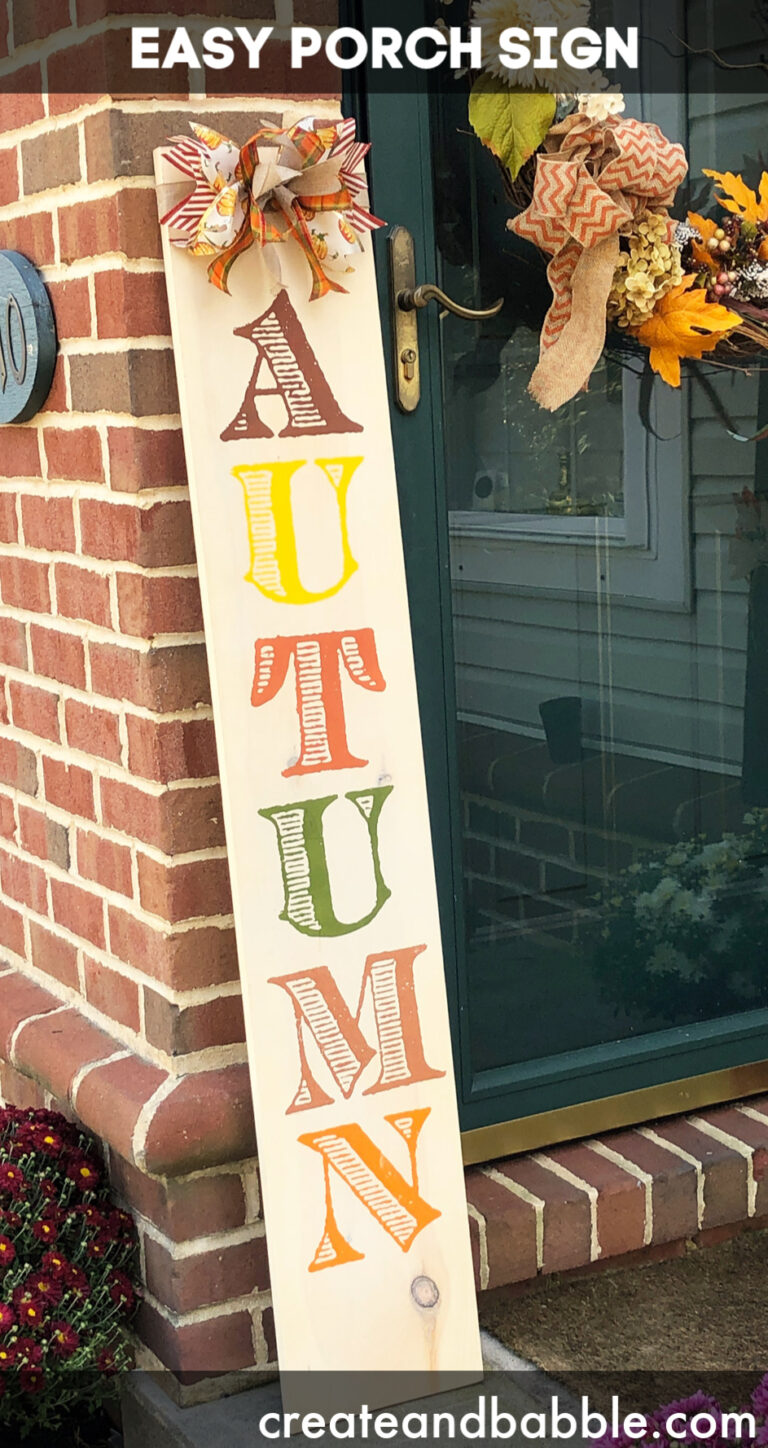 If your porch is uncovered you may want to apply some poly sealer with the HomeRight sprayer.
Here another I made with the board painted with black chalkboard paint. Which one do you like better?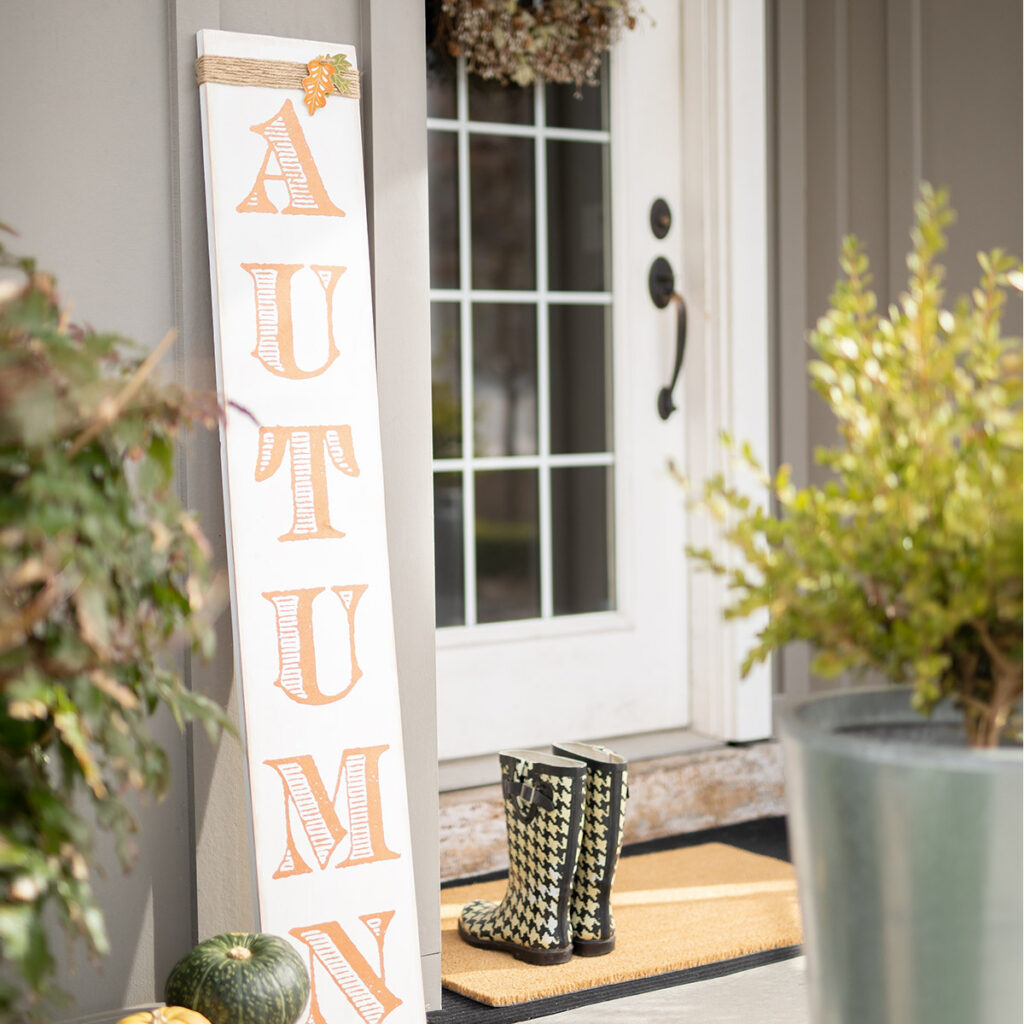 I love the white sign with orange letters and twine wrapped around the top. So simple but so pretty!
For all you Christmas crafters who start creating in September, you'll want to take a look at the new Holiday Suite catalog that just came out this week: