My daughter asked me if I would make a crib skirt for my daughter's crib.
She didn't give me any specific requirements so I gave it some thought and decided to go with something a little different than the standard ruffled crib skirt. I made a scalloped edge crib skirt instead.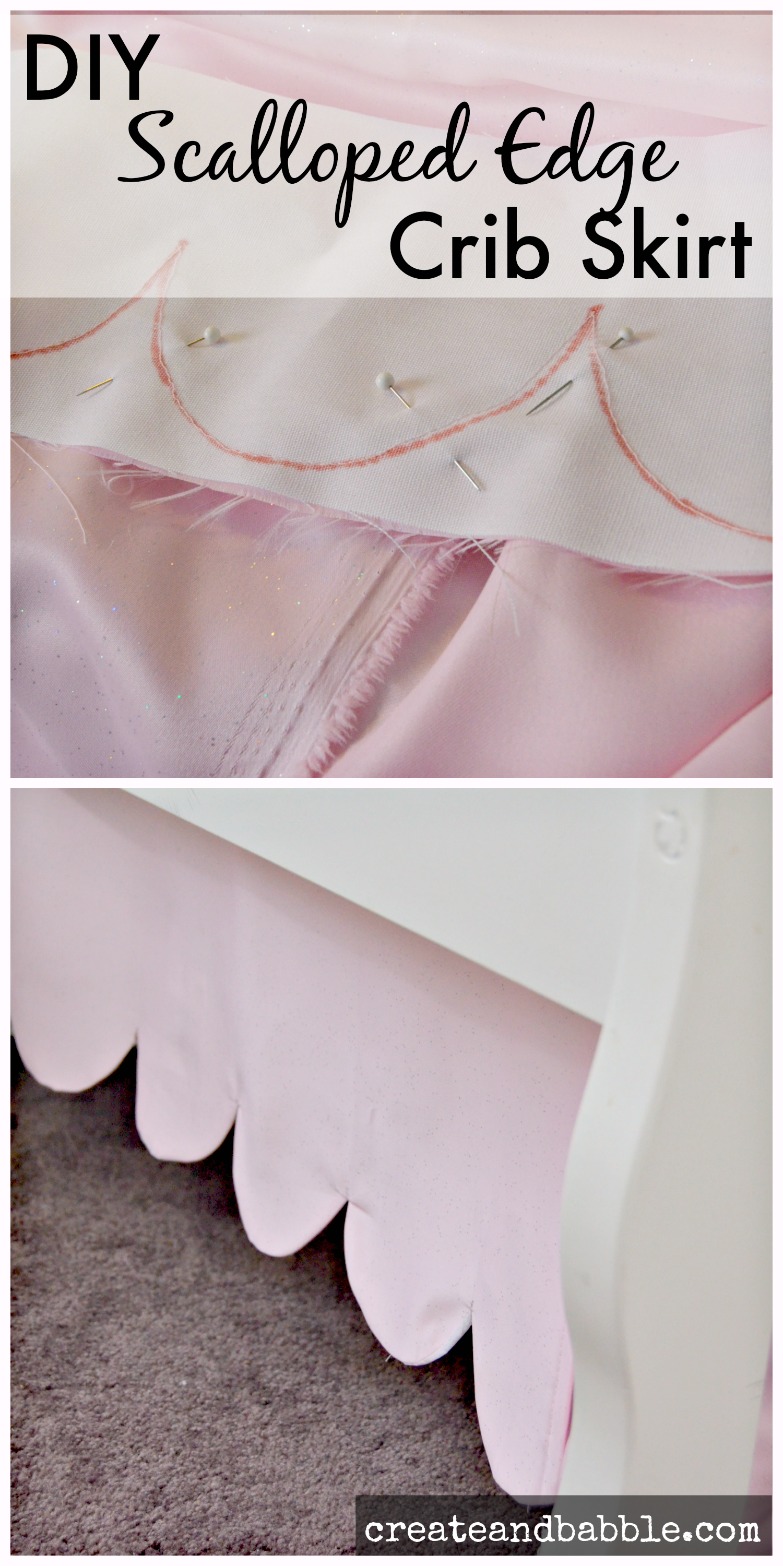 What I like most about making this type of crib skirt is that it takes far less fabric than the ruffled skirts. And that I didn't have to gather yards and yards of fabric was a bonus, too.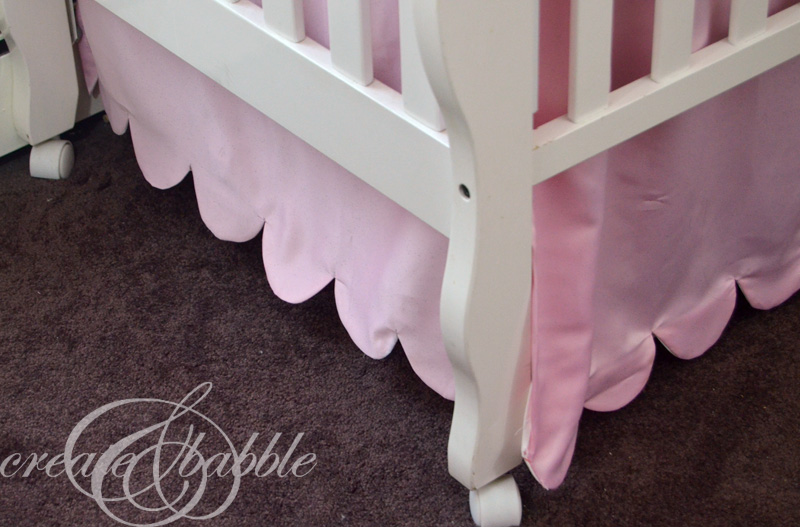 The first thing I had to do was make a pattern for the scalloped edge.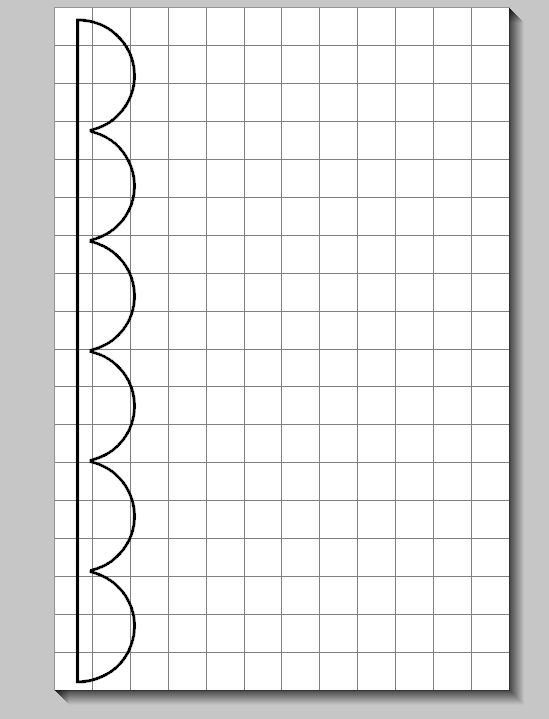 I created my pattern in the Silhouette Studio by drawing a circle and replicating that circle several times. Then I welded the circles into one shape and used the knife tool to cut the shape in half.
Another way to make a scalloped pattern is to trace cans, lids, plates – anything round – in a row and then draw a line down the center with using a straight edge.
You can tell from the above photo, that I made two different sizes to choose from. I ended up going with the larger scallops.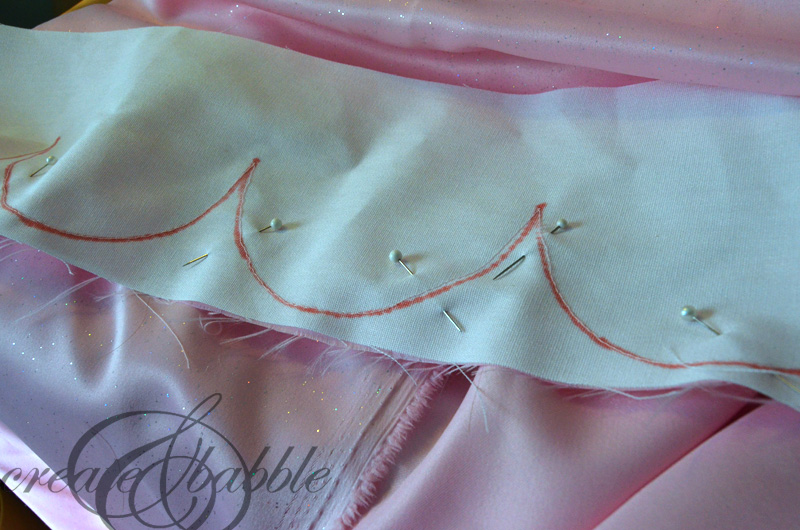 On the edge of the skirt fabric, I pinned a strip of 6″ wide heavier weight fabric on which I had traced the scallop pattern. The heavier fabric acts as a lining and will help the scalloped edge keep its shape.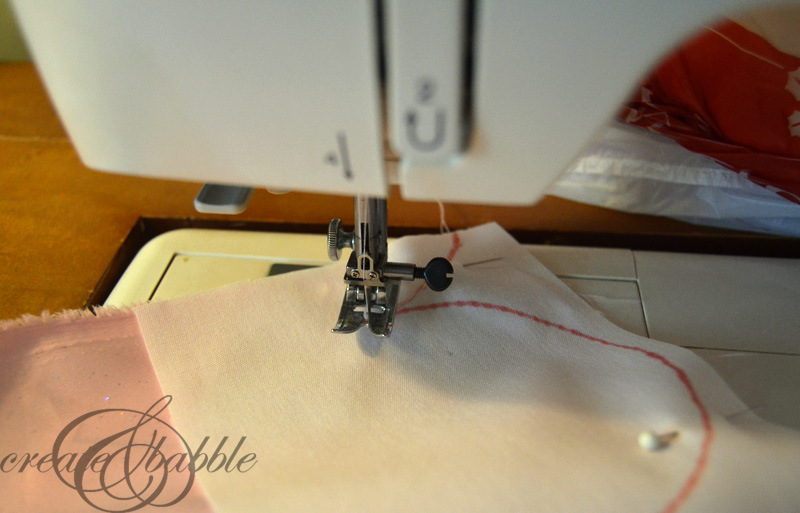 Then I slowly and carefully stitched along the scalloped line with my sewing machine. Next, I trimmed the fabric close to the stitches.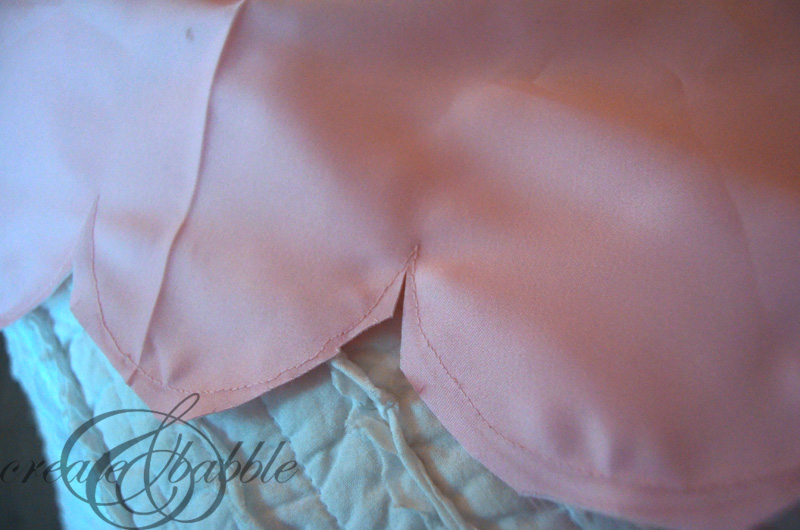 and carefully clipped into the points of the scallops.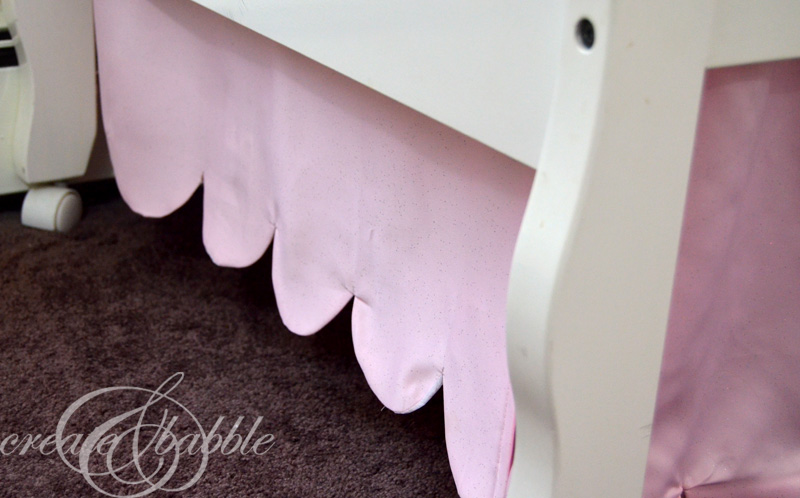 All that was left to do was turn the fabric right side out and press.