Do you like your Halloween Decor spooky or pretty? I always used to say "pretty", and I still do. Buttttt, when I saw how fun these spooky Halloween altered books are . . . well….I thought: they are kinda pretty in a spooky sorta way!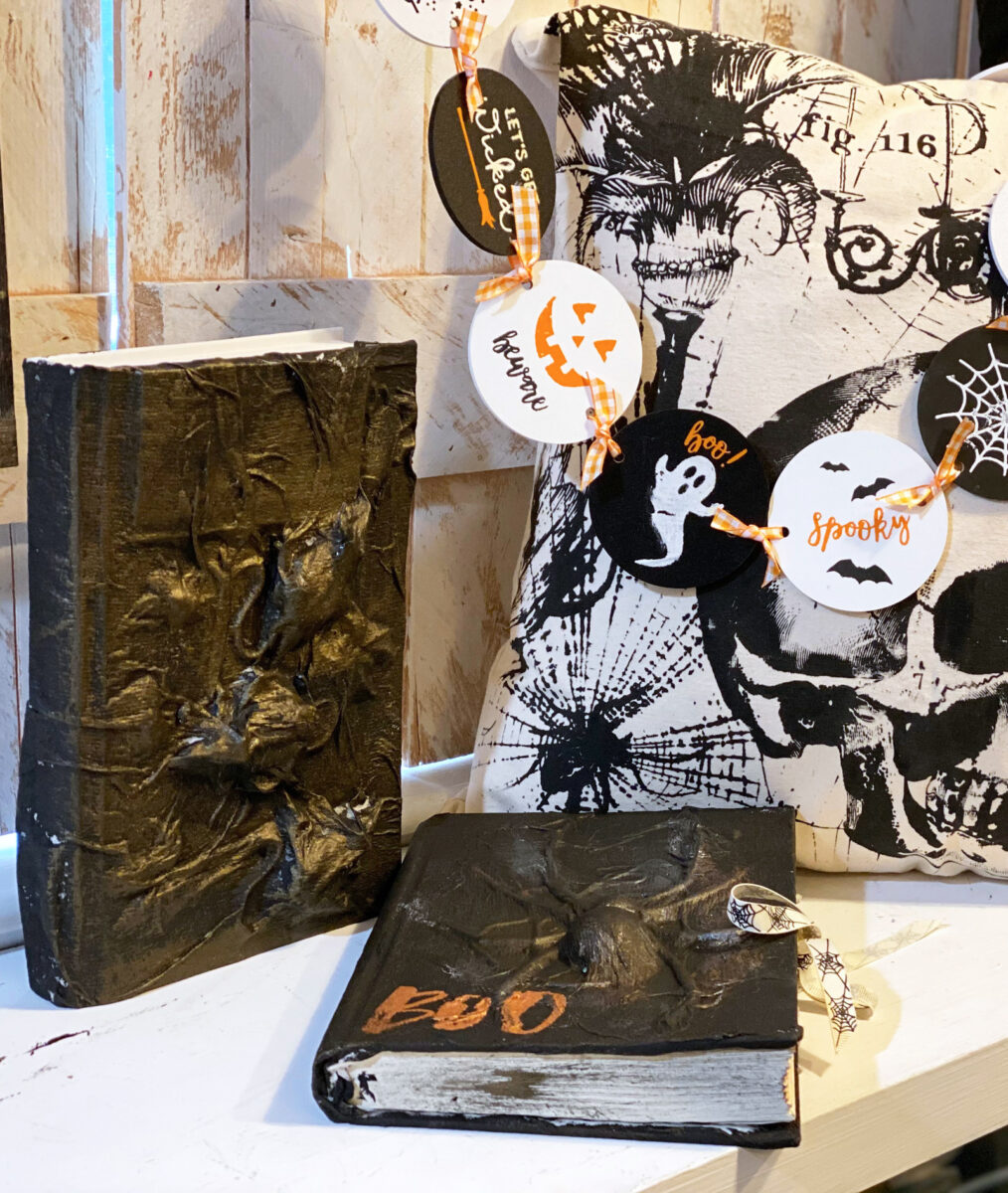 Take a look and let me know what you think!
There are many pretty Halloween decor ideas on Create & Babble. Like this banner, and this chalkboard Halloween sign, but today I want to show you how to make a Spooky Halloween Altered Book. But before I forget to tell you, today is Dollar Store Design Squad Day. You won't miss all of the other awesome Dollar Store Decor ideas at the bottom?
How to Make a Spooky Halloween Altered Book
How to Make a Spooky Halloween Altered Book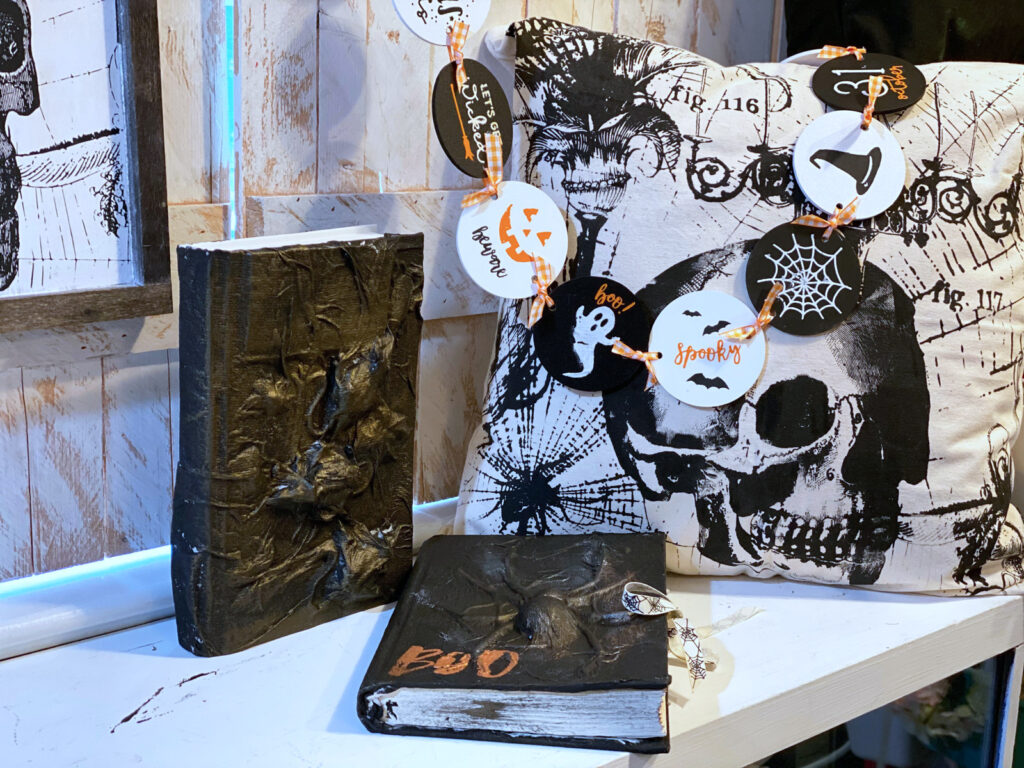 Materials
$1 hardcover books (Dollar Tree)
plastic Halloween toys from Dollar Tree (spiders, mice, etc)
Mod Podge
black craft paint
metallic craft paint
paper towels or tissue paper
ribbon (optional)
Tools
scissors
paint brush
spray bottle
hot glue gun
Instructions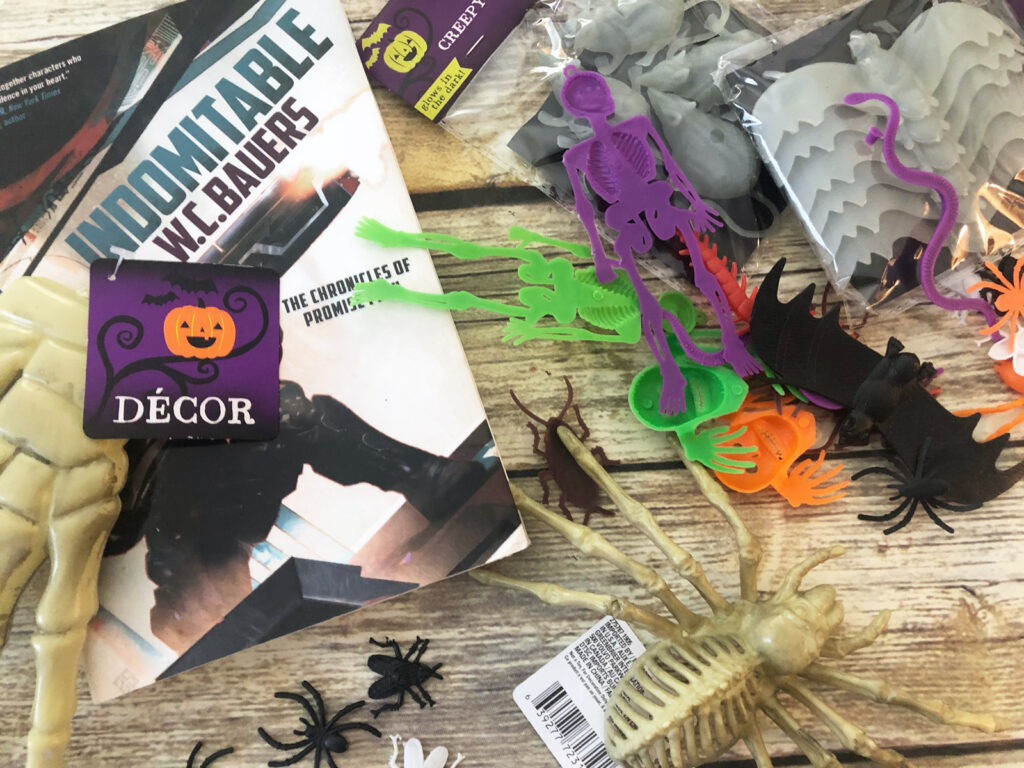 Attach plastic bugs, mice, spiders or whatever you want, onto the cover of the book with hot glue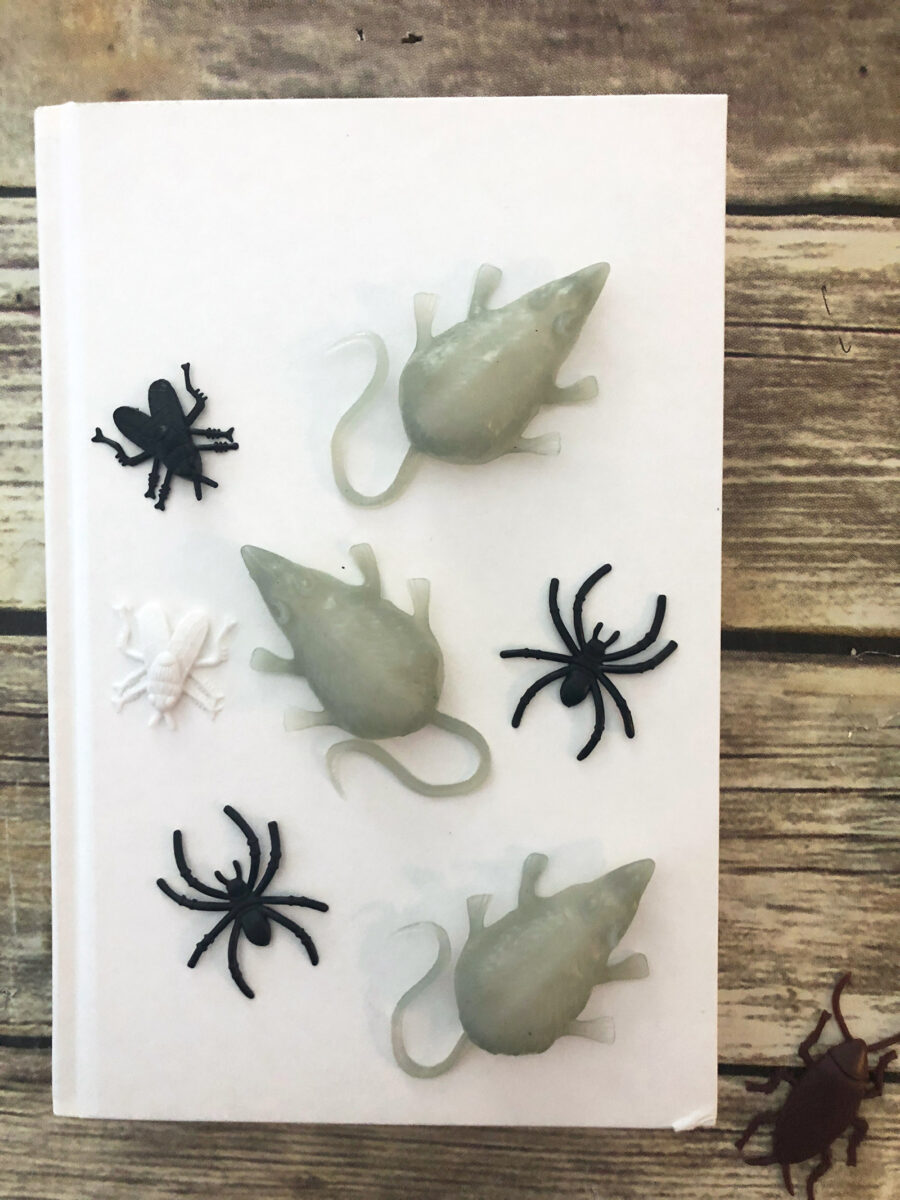 Lay tissue paper or unpatterned paper towels over book and spray with water. Using a chip brush, apply a generous amount of Mod Podge over the entire cover of the book, pushing the tissue paper or paper towel into the nooks and crannies created from the plastic critters.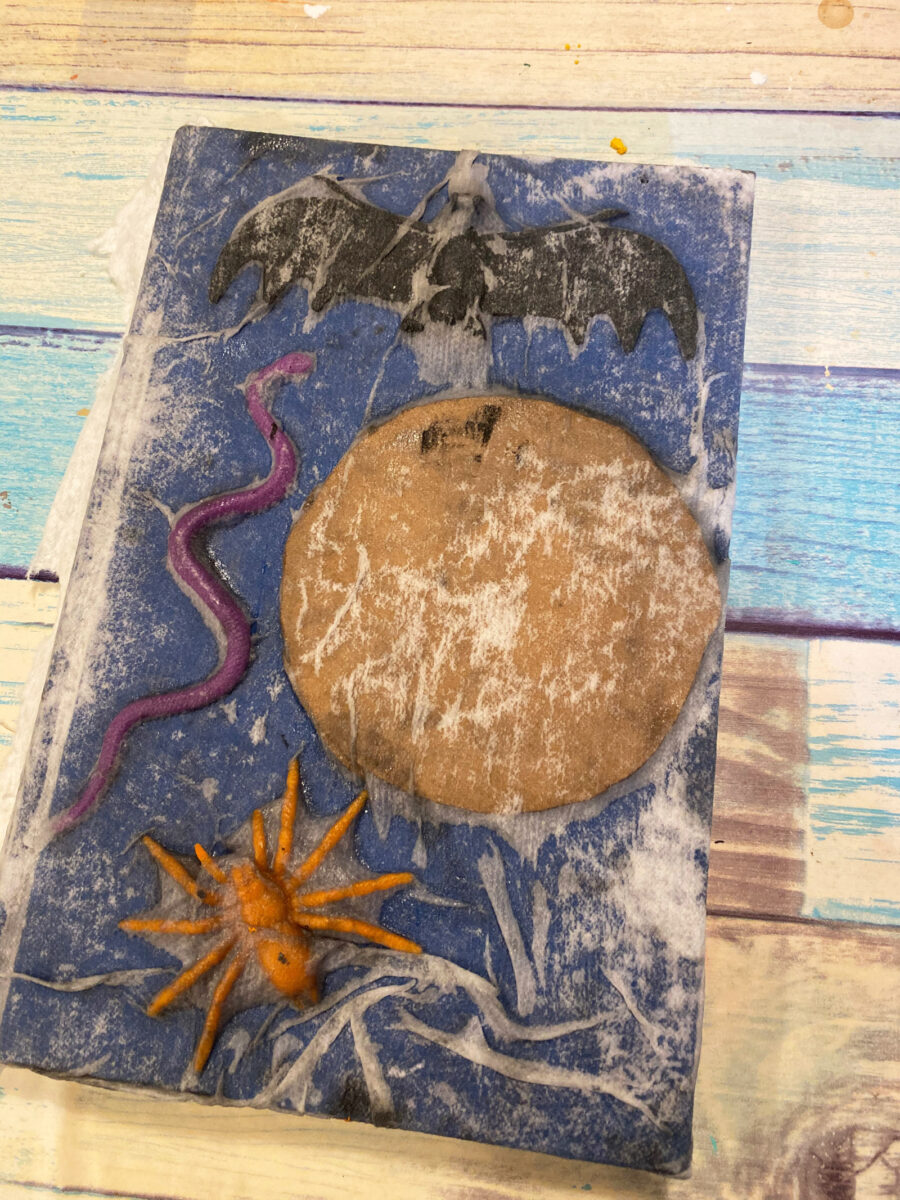 Allow the Mod Podge to dry thoroughy. Next it's time to paint the whole book black.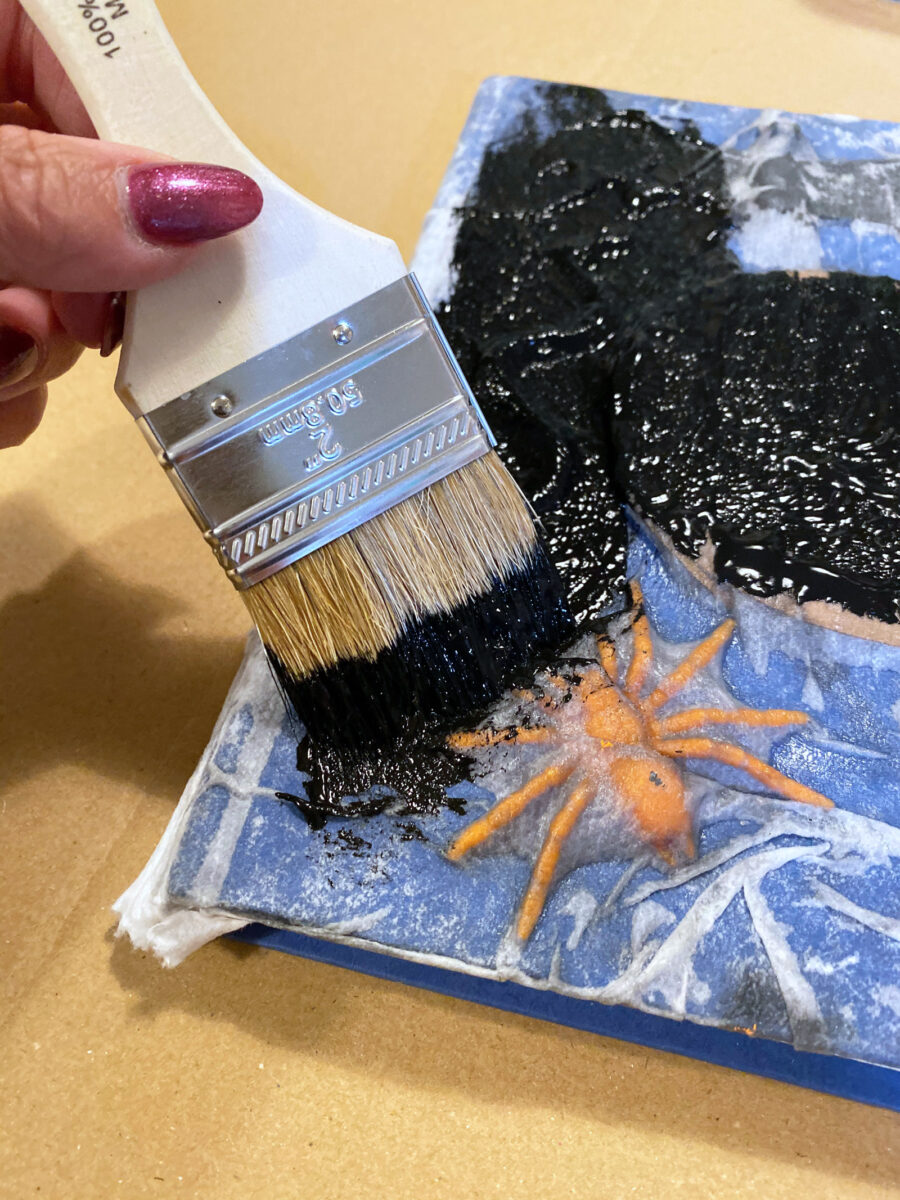 Again, using a cheap chip brush is your best bet here. It gets the paint into all of the crevices. Allow this layer to dry and then trim off any excess tissue paper or paper towels along the edges.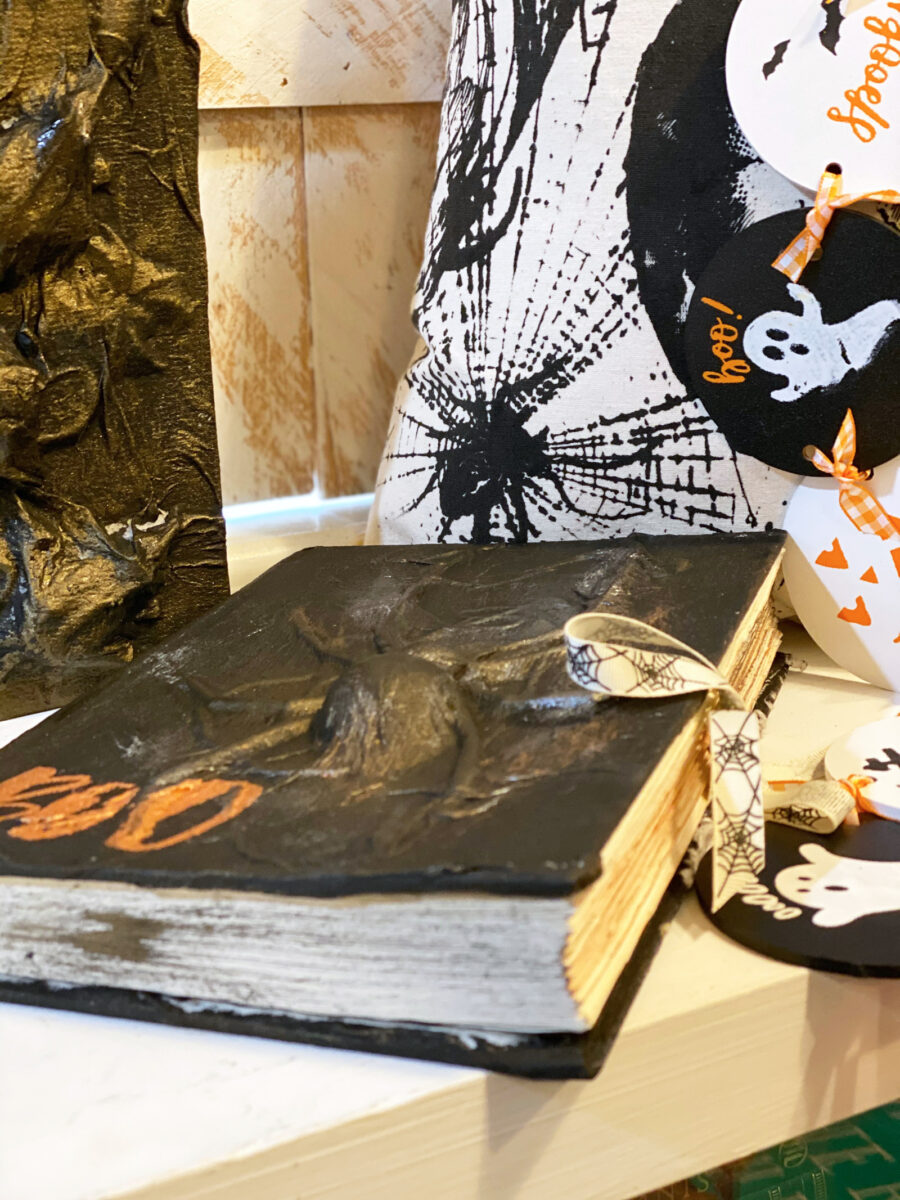 Last steps: dry brush on a small amount of metallic craft paint. this gives the book an aged, distressed look. I also aged the book further by spritzing the edges of the pages with water. This swelled the pages as they dried. I also dry-brushed the metallic paint onto the edges of the pages. As you can see I added a ribbon to the book and ties the pages together. My pretty touch to the spooky book!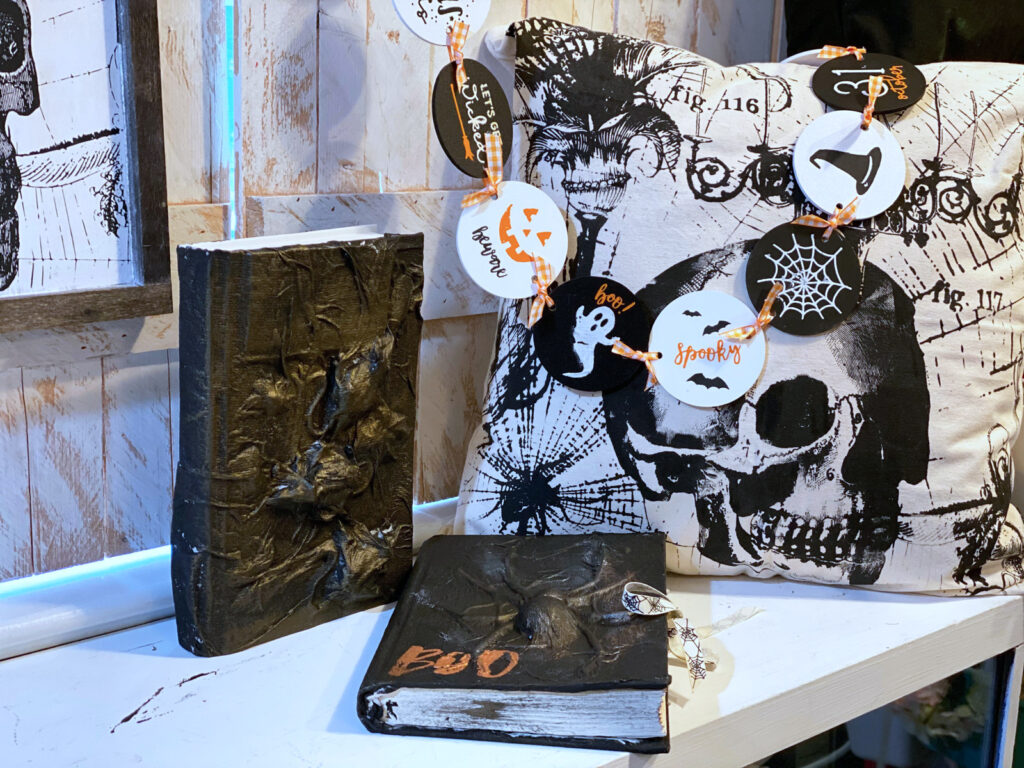 Now click on the links below to see what my friends have made:
DIY Dollar Store Halloween Wreath