Every Spring, when we visit Cape May, New Jersey, I l love going into the quaint little boutiques and I always admire the wooden flowers that I see there. I never buy any because I know they would be so easy to make but I never got around to making any. Until now.
The theme for this month's Power Tool Challenge is Spring and I thought: here's my chance! My reason to try making a wooden flower.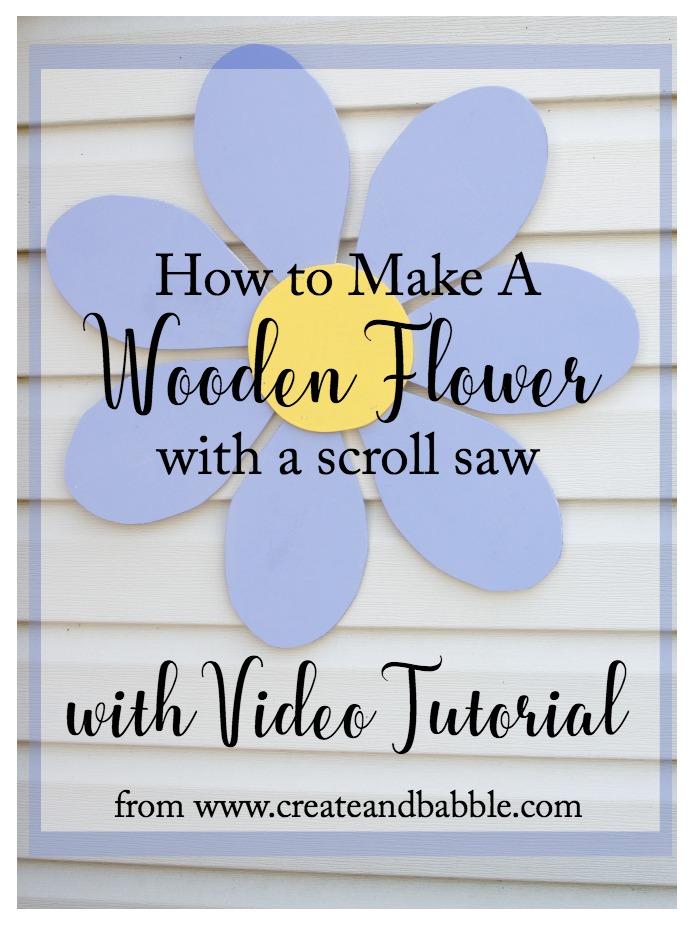 Now that I've made one, I can't wait to make more. These would make great Mother's Day gifts.
Let me show you how easy these wooden flowers are to make. The video tutorial is at the bottom of this article. This post contains affiliate links.
Supplies you will need:
Tools to make wooden flowers: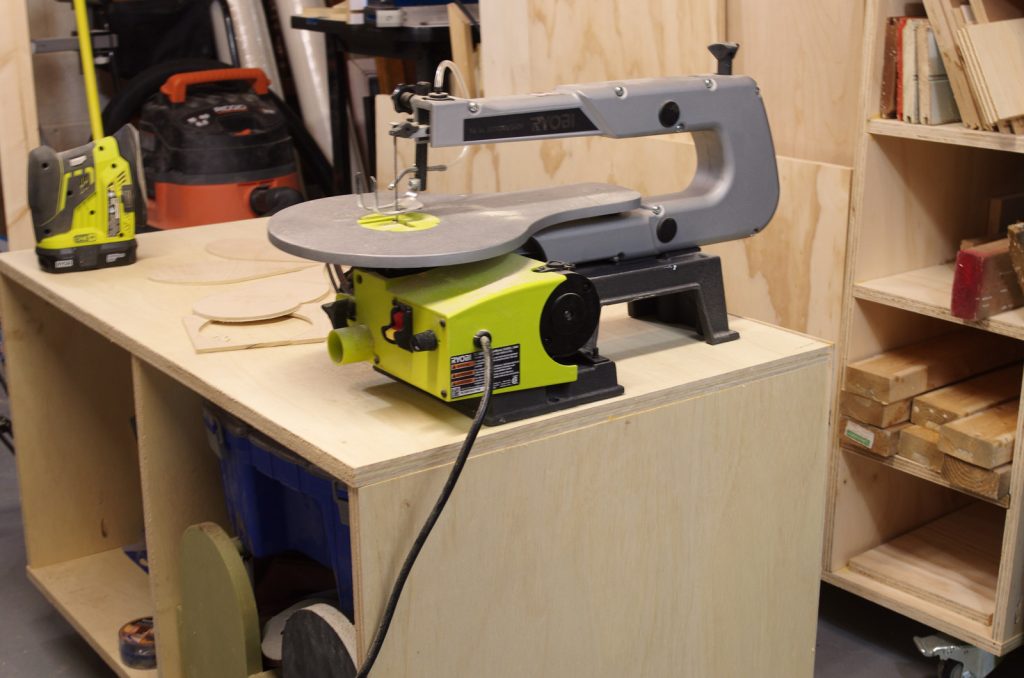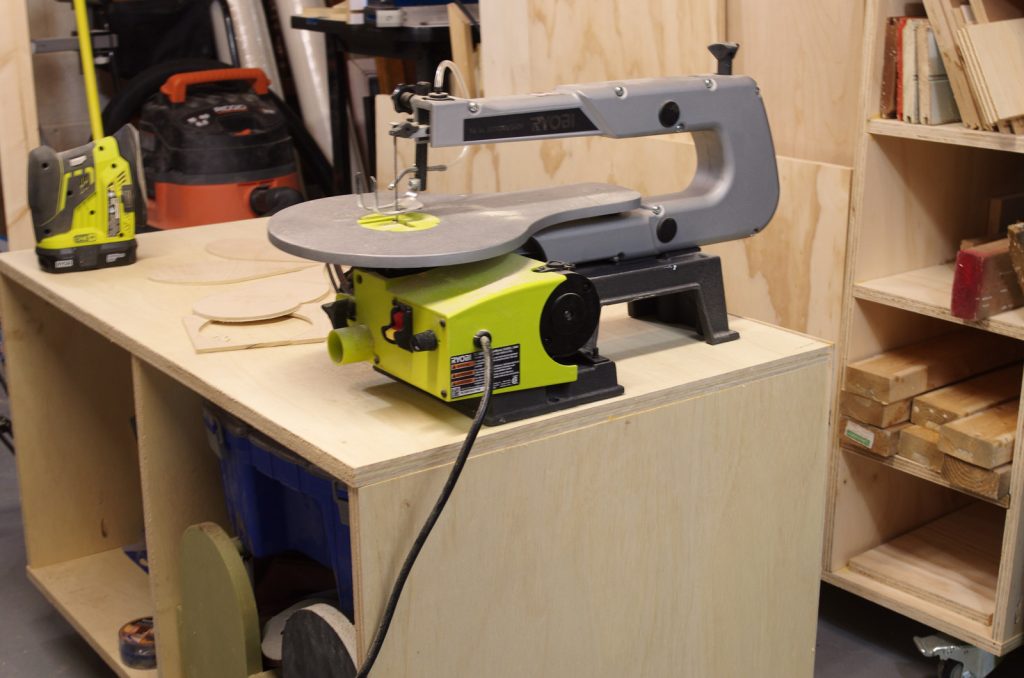 I could have used any of the saws on the list but I chose to use my scroll saw because I haven't really used it much and I need the practice! (But truth be told, I need practice with the jigsaw too!)
How to make a wooden flower
Step One
Create a template or pattern of a flower petal. I used my Silhouette Studio software to make mine. Once I had the shape of the petal made, I printed it out on my home printer. Click here to download my petal template.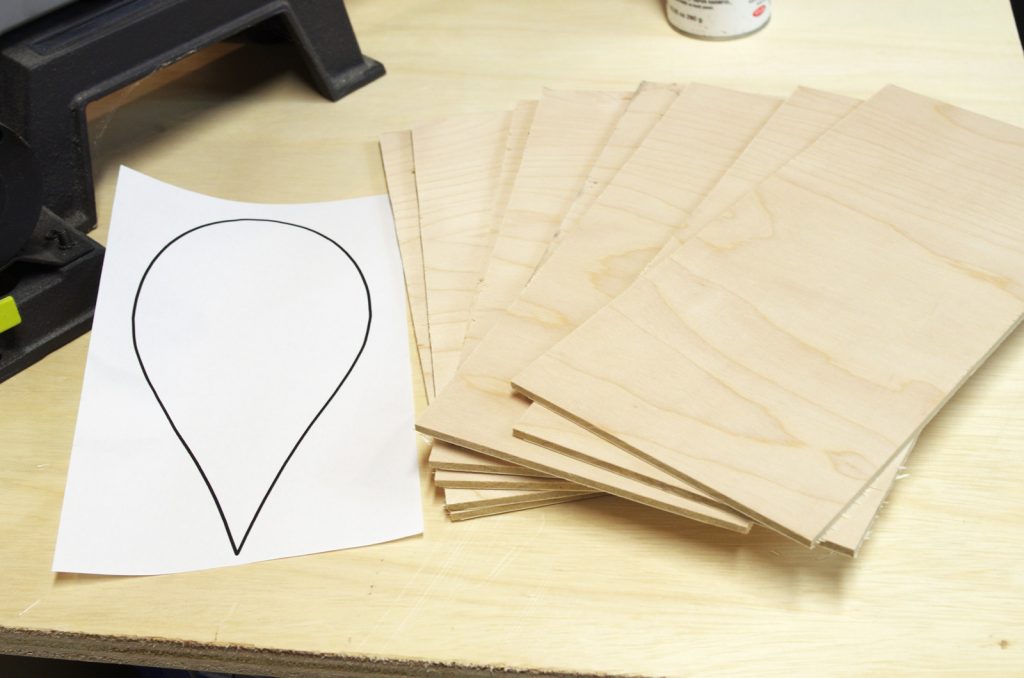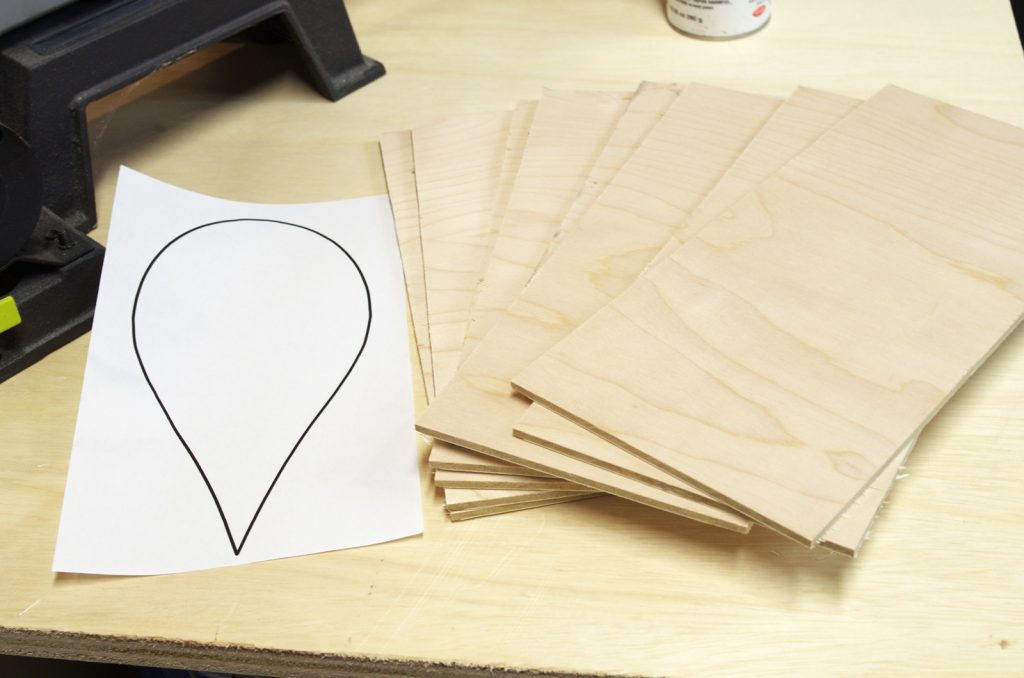 Step Two
Attach petal pattern to plywood using the repositionable spray adhesive and cut out seven petals with the saw of your choice. Cut out two wooden circles out of the plywood. These will be the center of the flower. For the circles, I just traced around the bottom of a paint can.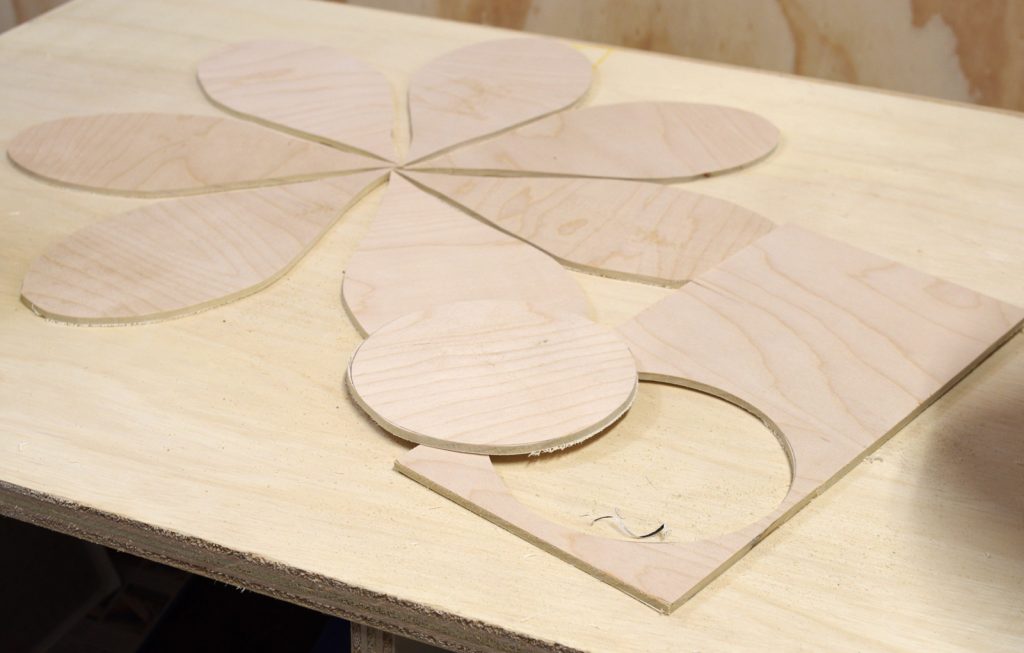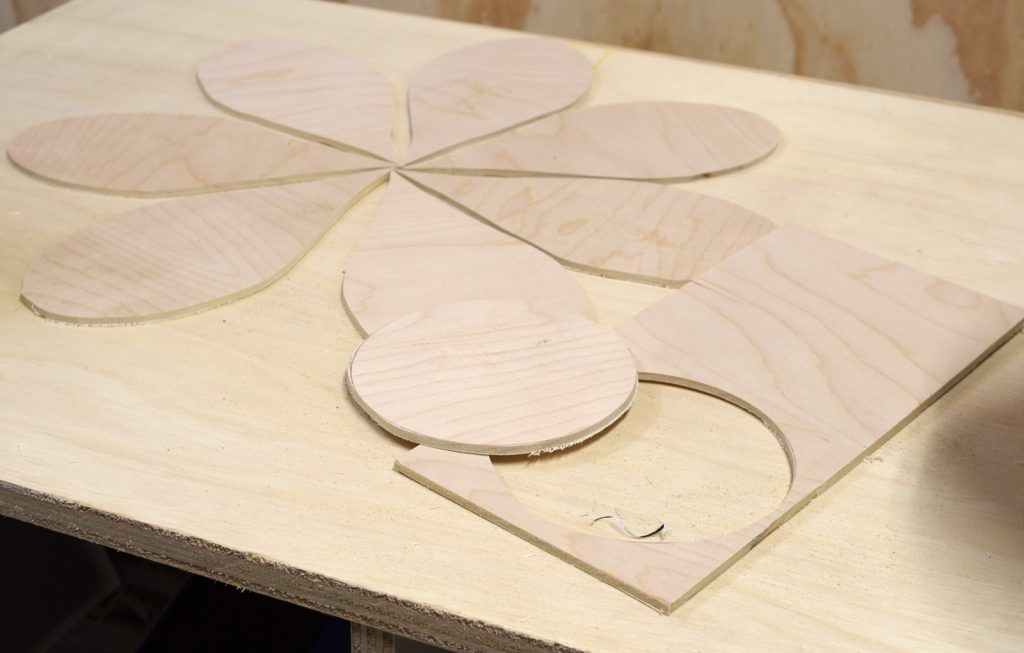 Step Three
Sand and paint. Paint the petals and one of the round centers with paint of your choice.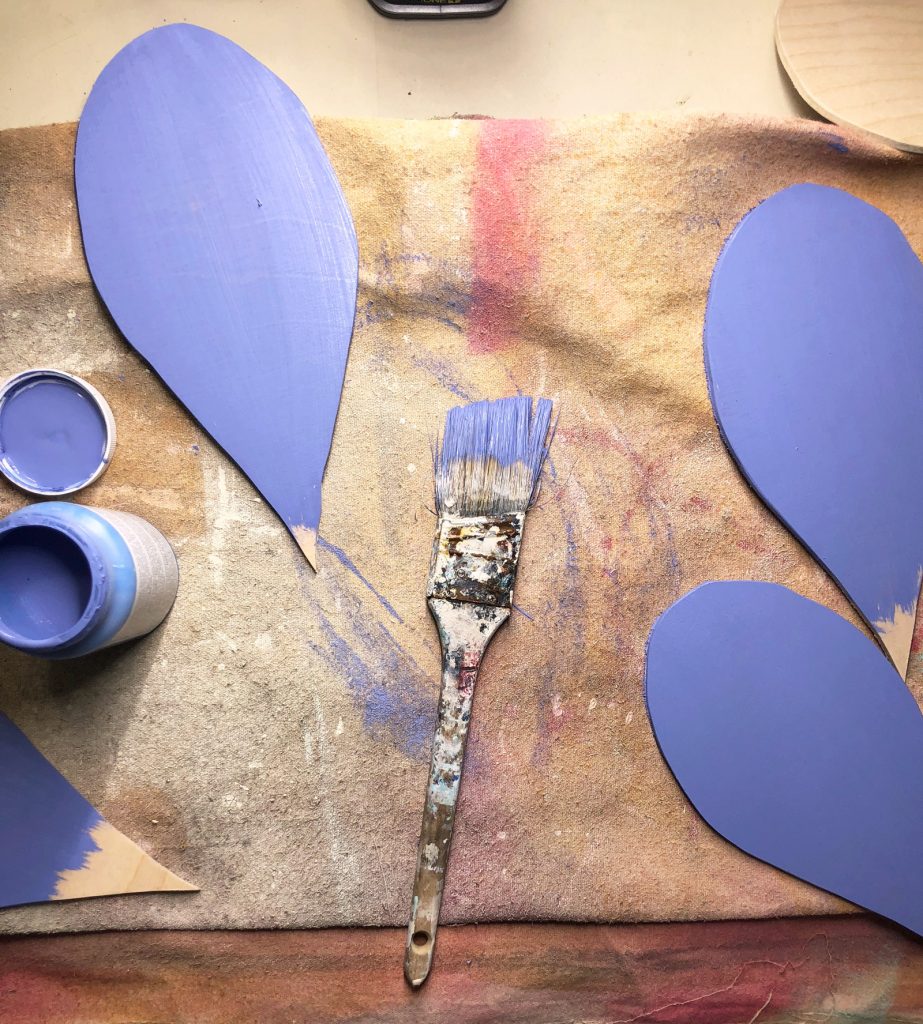 I used DecoArt Vintage Effect Wash
which is a color wash paint in Light Purple for the petals and DecoArt Americana Acrylic Paint
in Cadmium Yellow for the flower center.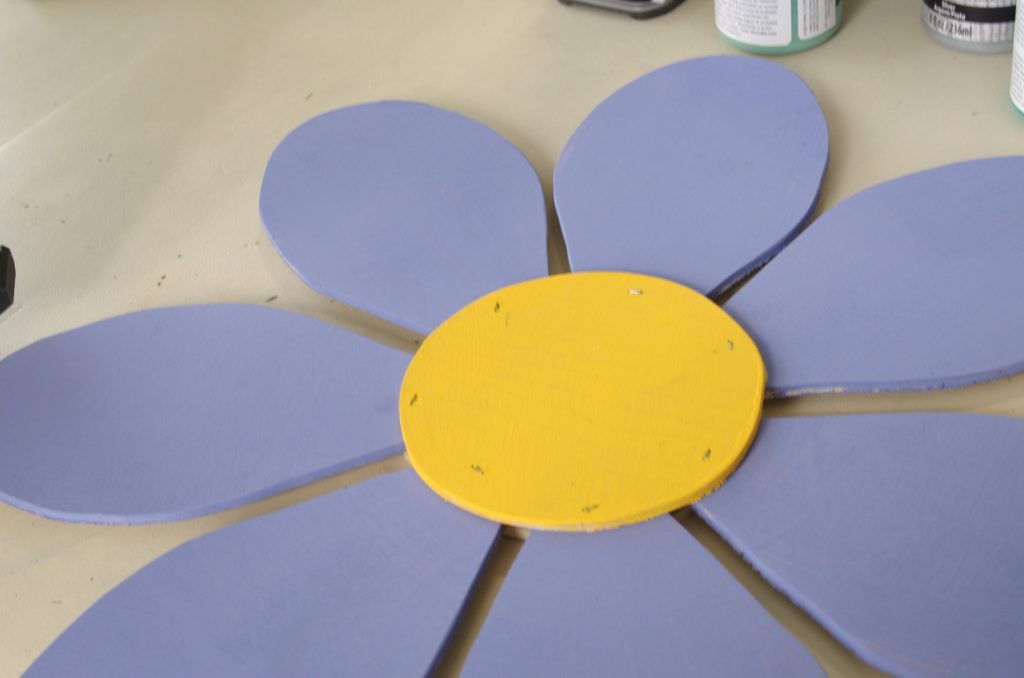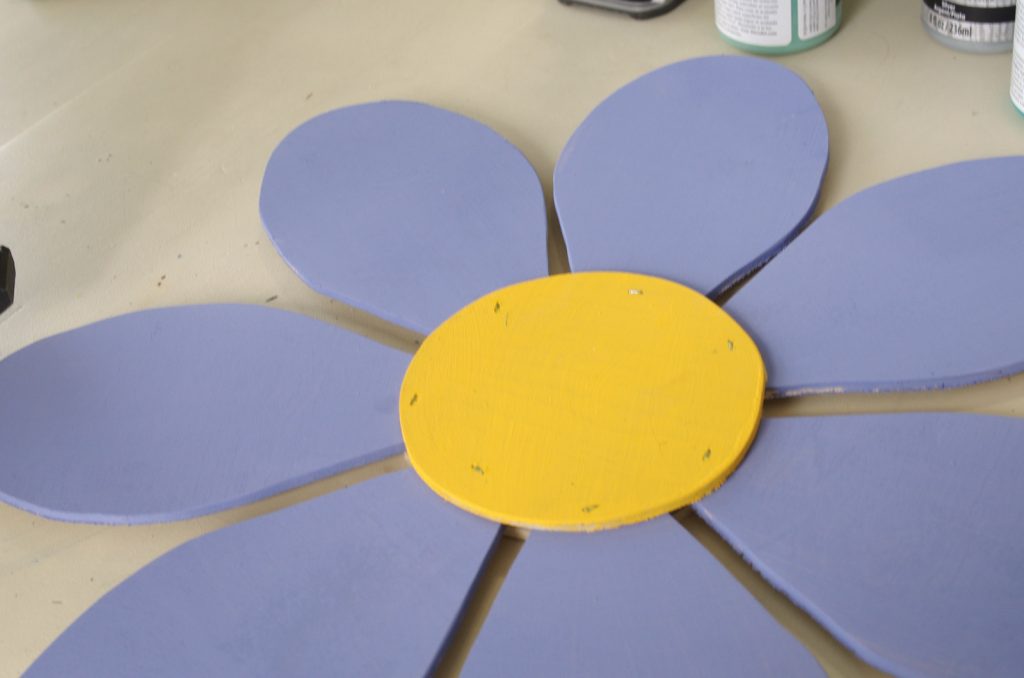 I made the mistake of stapling from the front so here's a good example of do what I write, not what I did ; ) See next step!
Step Four
Attached flower petals together using wood on the back of the painted round center and attaching it to the front of the flower. Allow the glue to dry for a few hours before turning the flower over and placing the unpainted round piece on the back and attach using the stapler.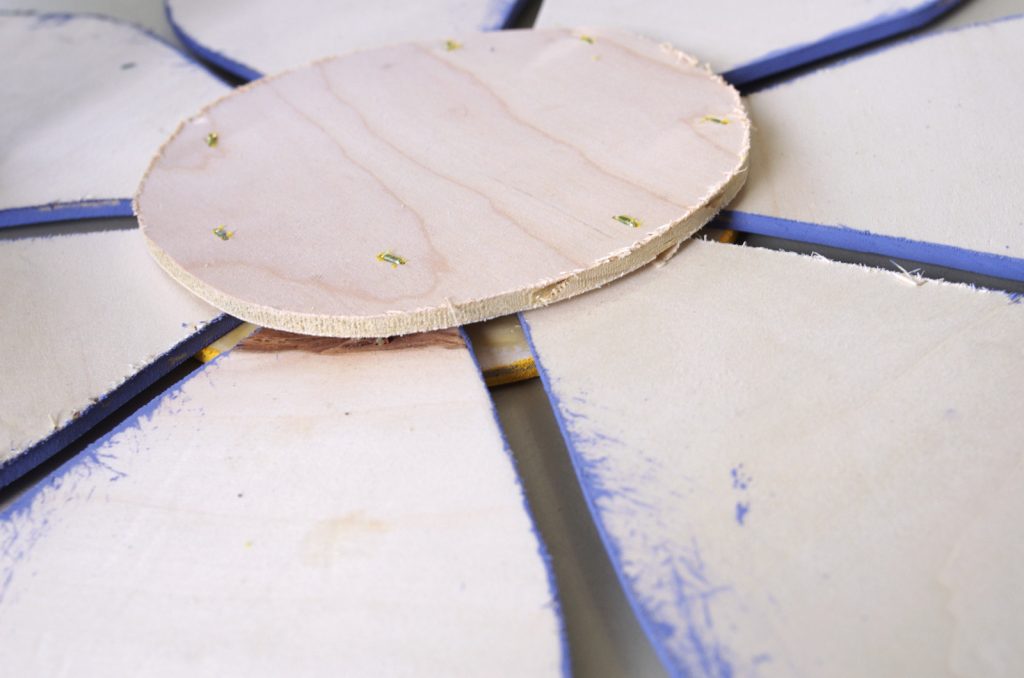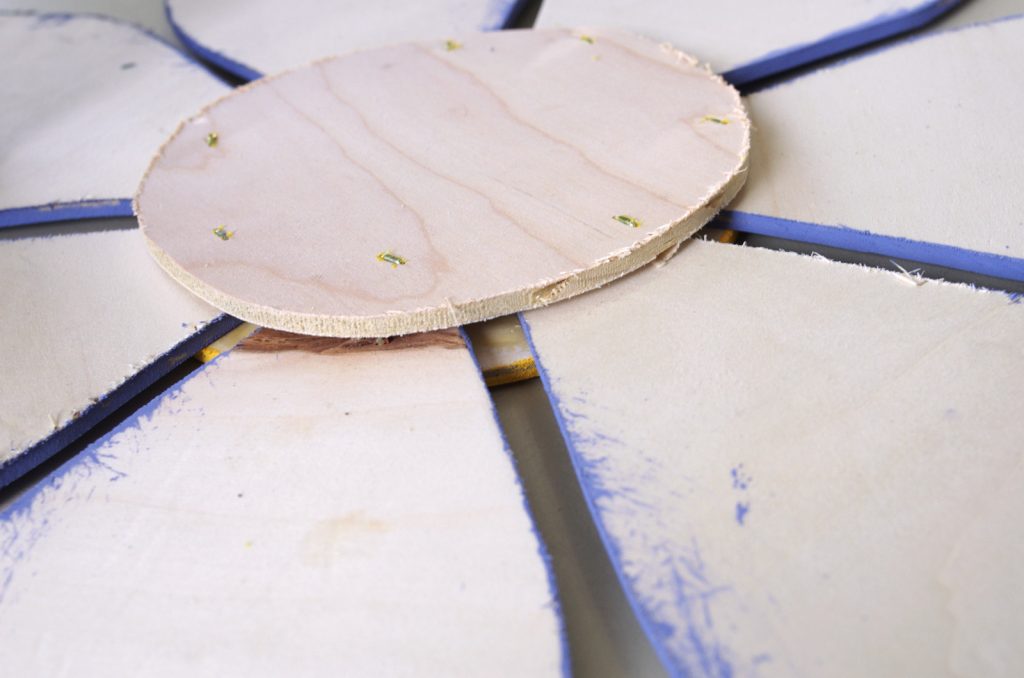 Step 5
Attach a command strip to the back and hang!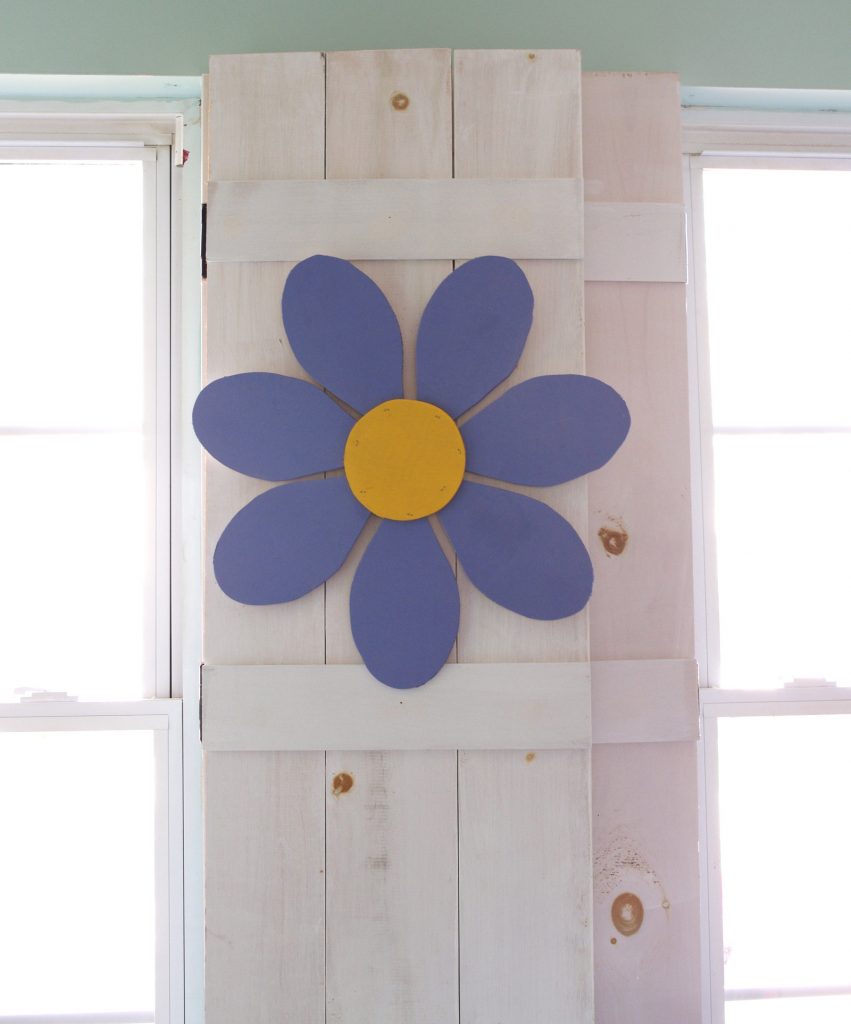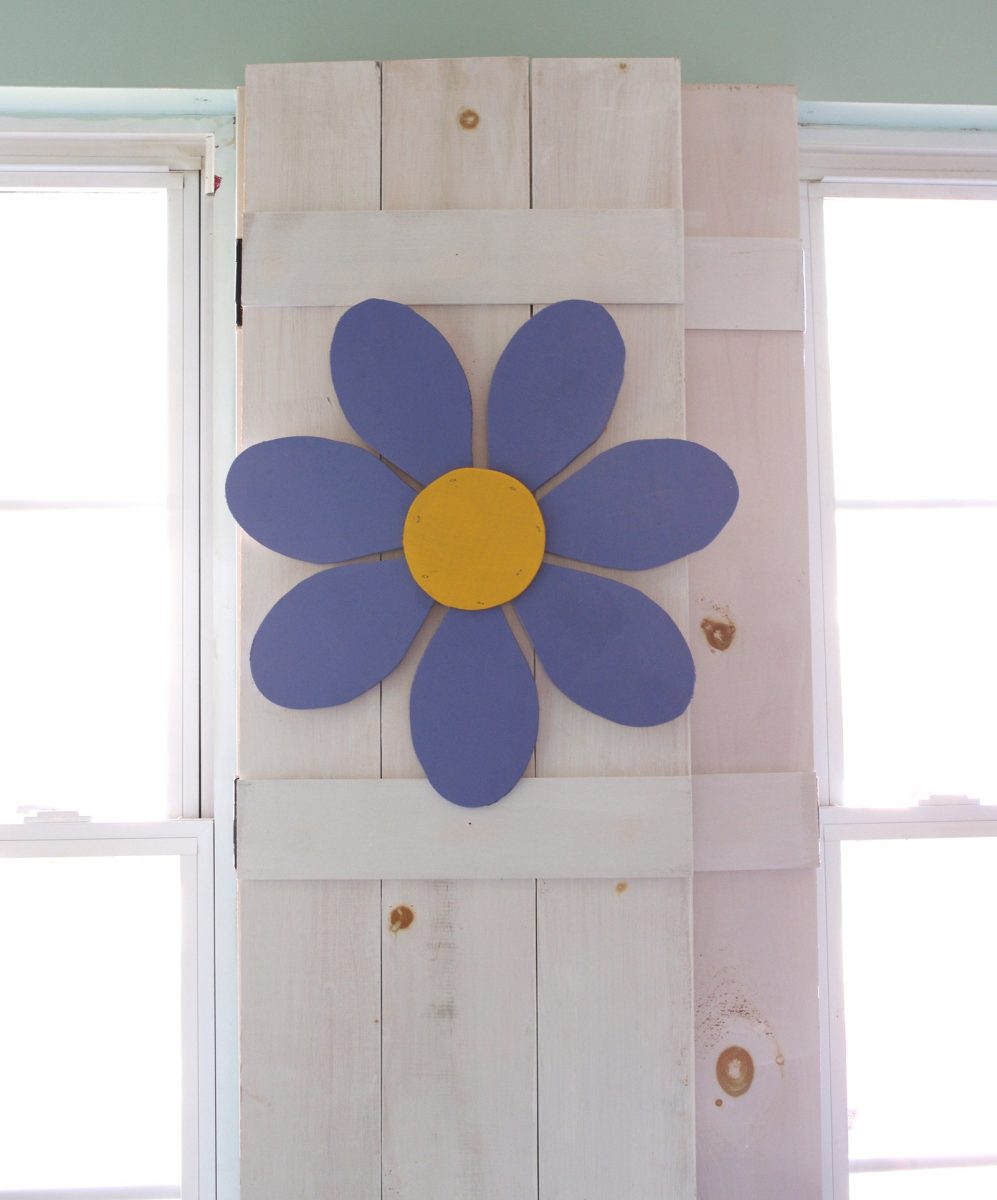 I kinda like it here on my kitchen shutters.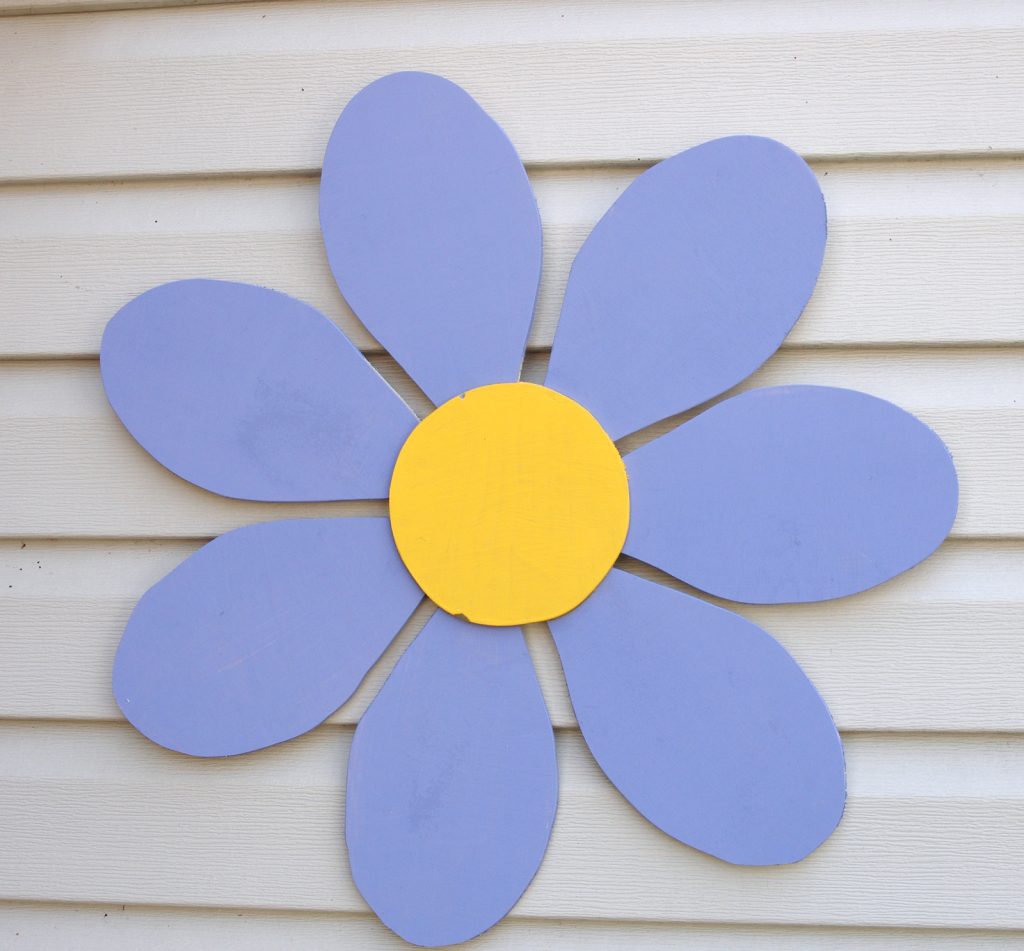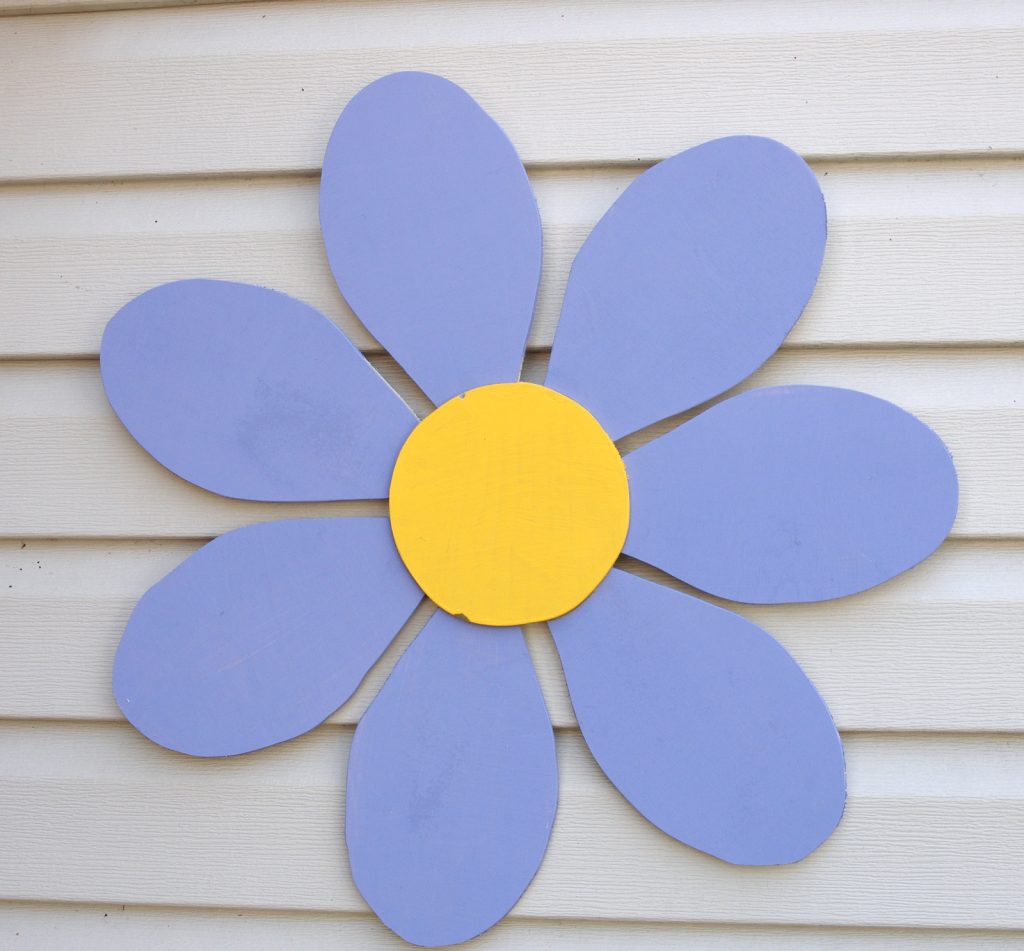 But I also like it here on the outside of the front of my house near the front door. Looks like I'll have to make more! Since they are so easy to make, that's no problem!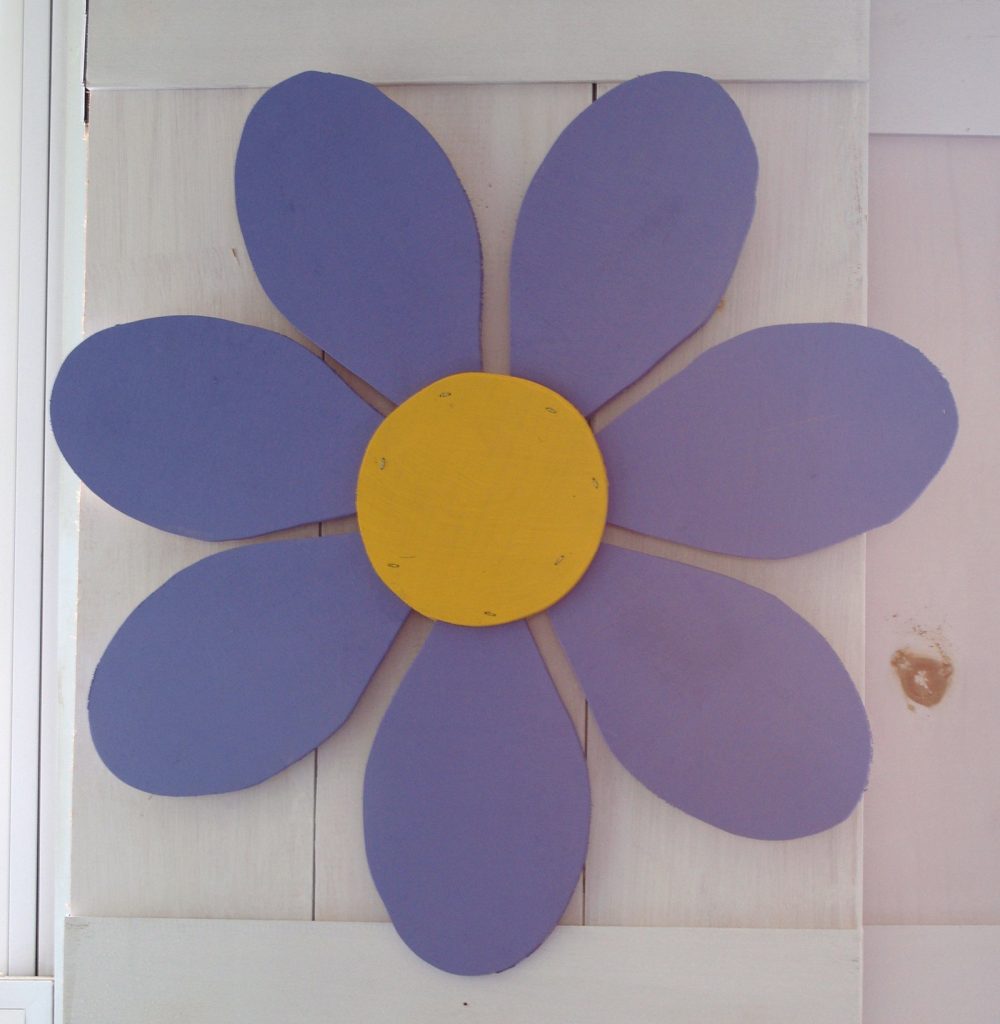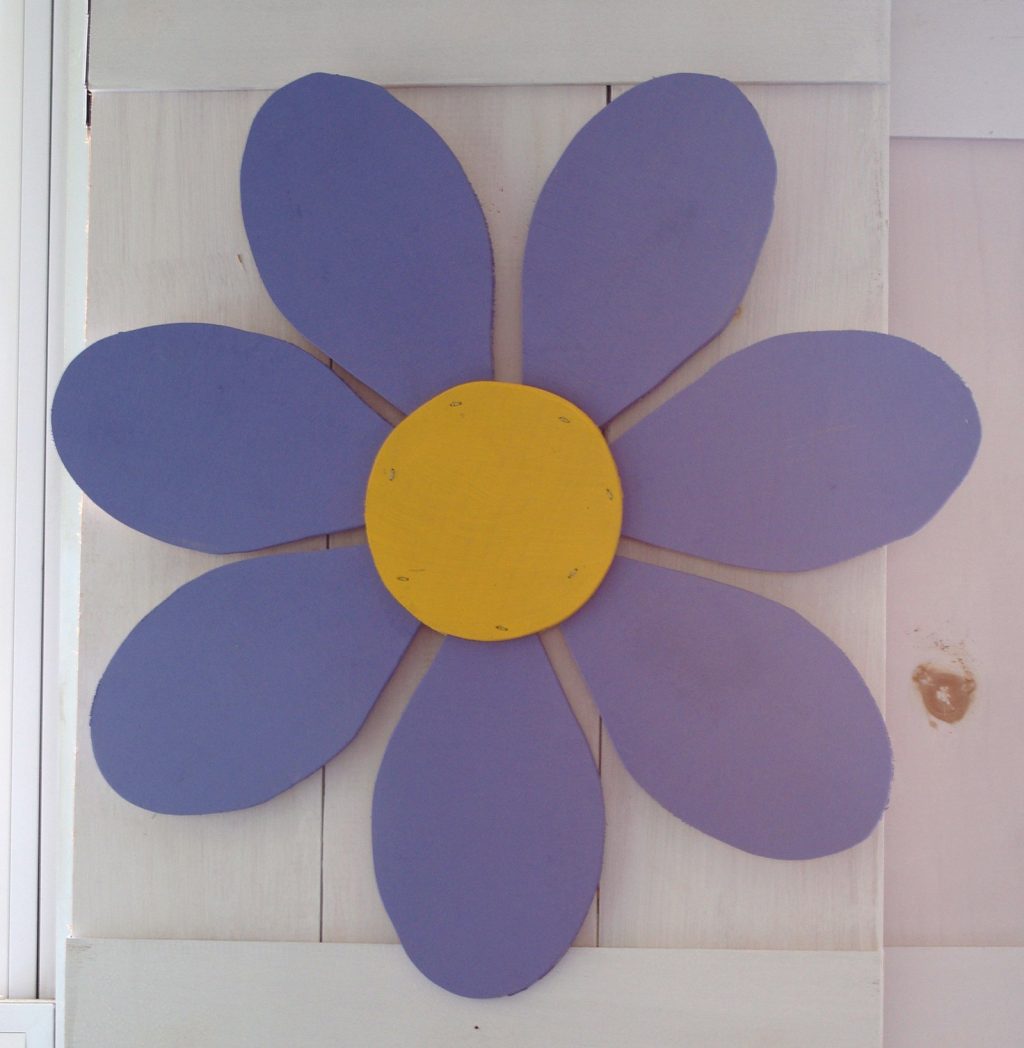 If you make one (and I hope you do!) where will you put it?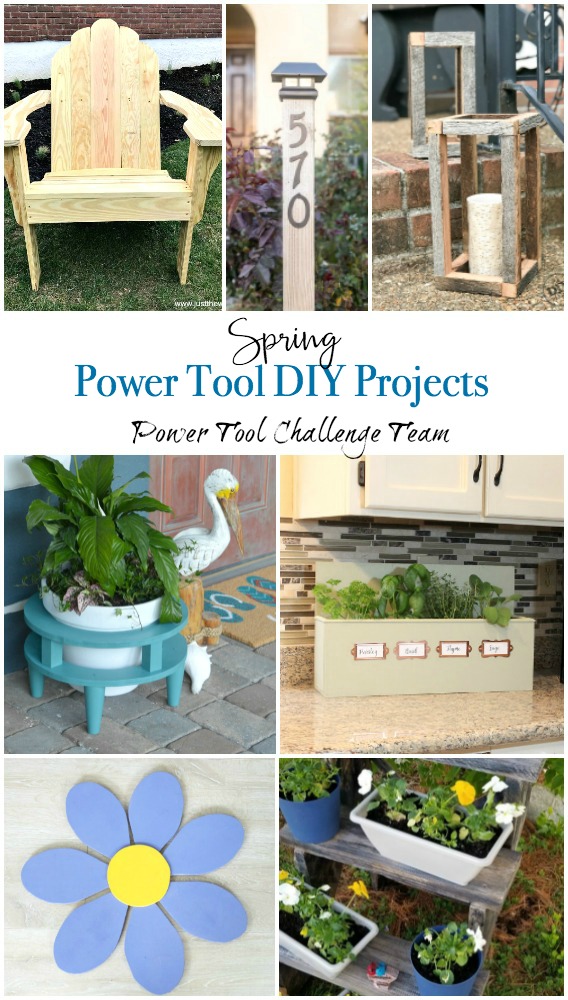 Here are more Spring projects that you may enjoy:
Just the Woods –DIY Aiderondack Chairs
Domestically Speaking – Solar Address Post
The DIY Village – DIY Barnwood Lantern
H2oBungalow – DIY Mid Century Modern Plant Stand
The Kim Six Fix – Kitchen Herb Garden
My Repurposed Life – Reclaimed Stair Stringer Tiered Plant Stand
Here is Where I Party!