I cannot wait to share this sponsored post with you! When prAna asked me to share about their cozy campaign, I was so excited because I knew that you would love it as much as I do! Thanks prAna for the cozy items I received! My readers are getting a special discount too so be sure to read all the way to the end.
As empty-nesters, Dan and I have reached the time in our lives when we don't have to sacrifice quality for price. What does that mean? Well it doesn't mean we can afford to buy anything we want – that's for sure. But we look at clothing purchases differently now that we are more mature, have raised our kids, and participate in activities that we enjoy together. Here are few examples of prAna Cozy Clothing Gifts to Give.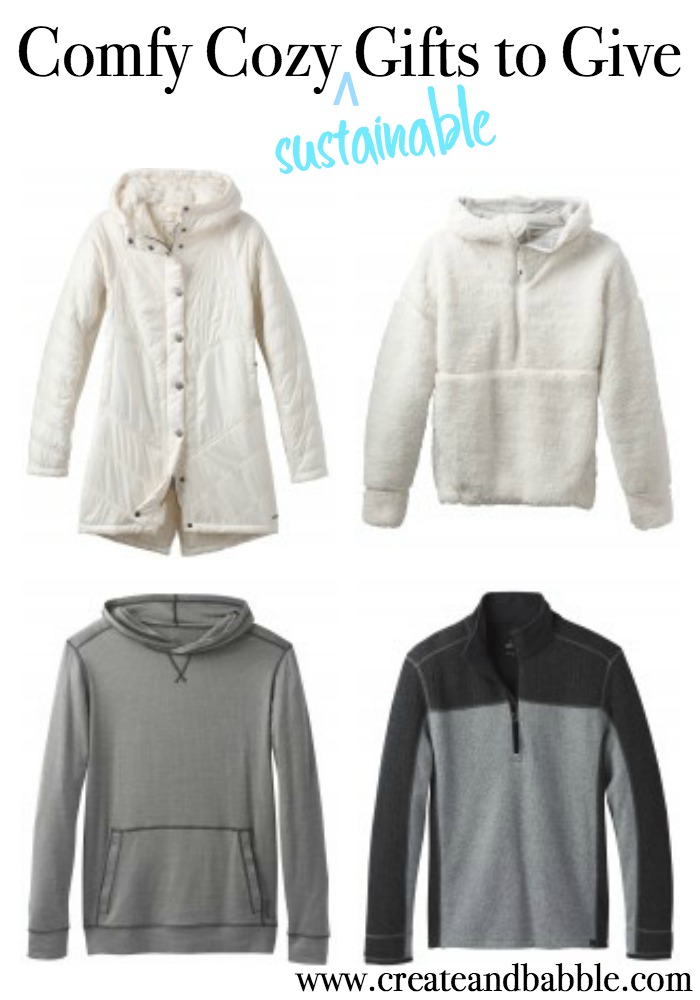 We look for quality. And what's even more important to us now is sustainability. We now look at outer layers and activewear as investments. Dan discovered the prAna brand before I did and it didn't take me long to become a fan of prAna and their values too. I love their clothing and I love how they think: "sustainable clothing respects the planet and its people." It's part of their DNA. Doesn't the idea giving a cozy gift that is not only beautiful, warm, and cozy, but also endorses the sustainable clothing movement sound appealing? You are "casting a vote for social and environmental responsibility, for transparency, for a fundamental change in the way clothing is made". Read more here about prAna's sustainability standards.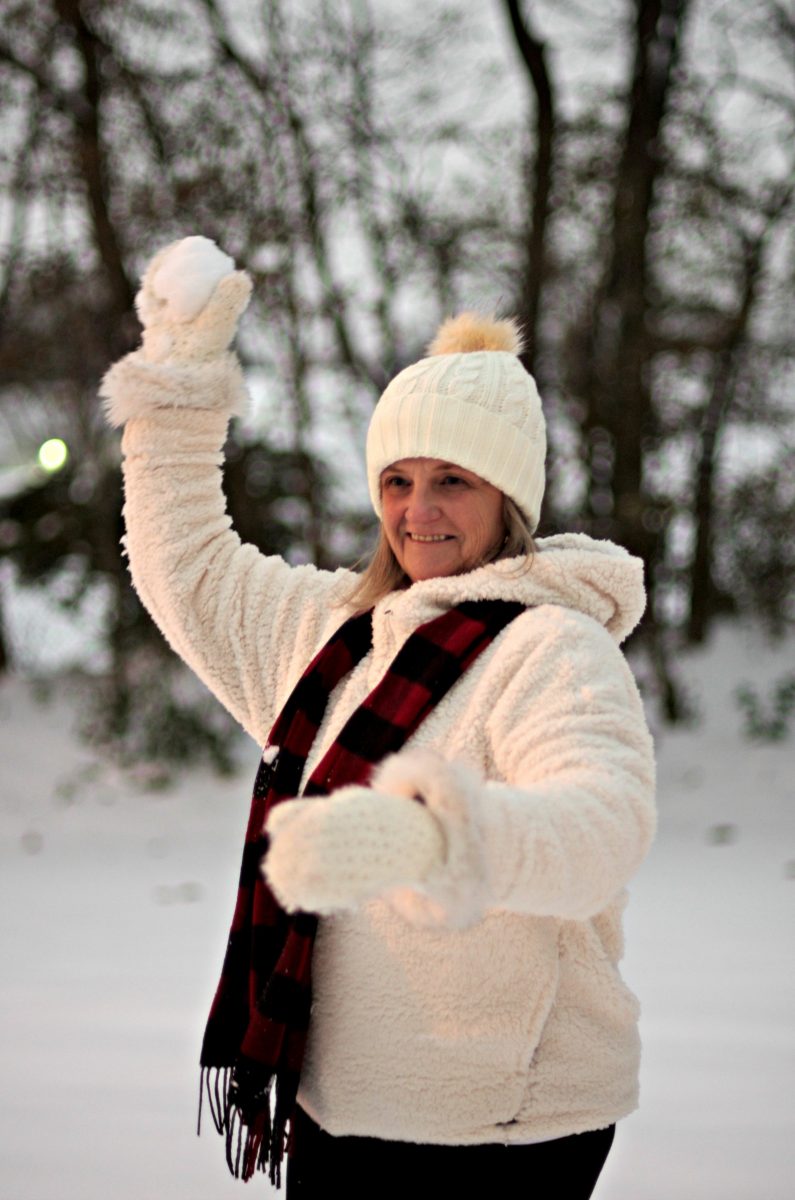 In the image above, I am wearing the Permafrost Half Zip. I swear I wear this every day. I'm one of those people that is always cold so this pullover is perfect for me. It is incredibly soft, like wearing a warm, cozy cloud on your body because it is not as heavy as you might think. It is thick, plush, and dreamy. I love it!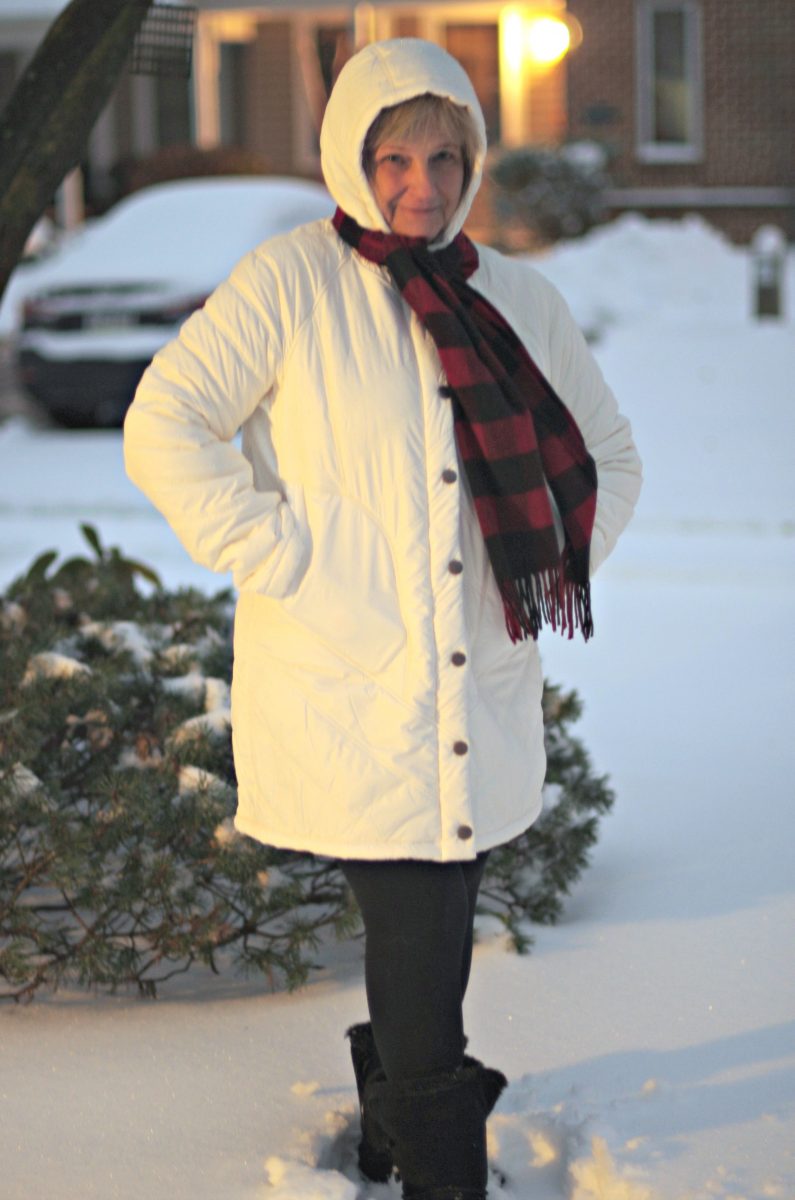 In the image above I am wearing the Diva Long Jacket. I'm short at only 5′ so it's even longer on me. Which is perfect! I get swallowed up by full length coats so I love this length. I want the seat covered when I sit which is another reason to love this jacket!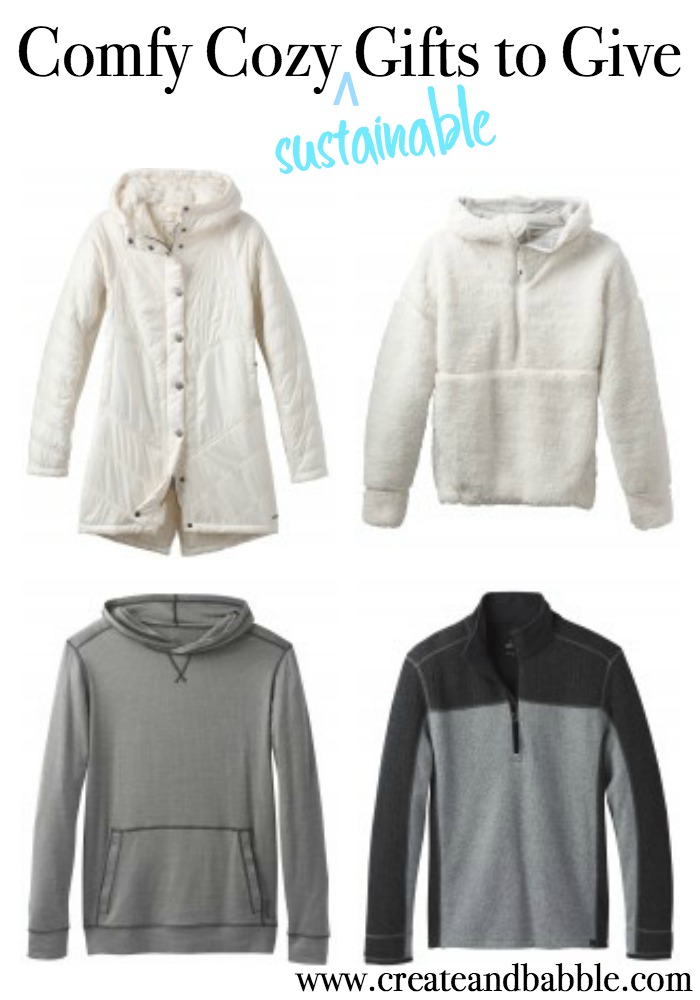 Whether you're buying a gift for someone special or treating yourself, I am happy to provide a please use this discount code: WPJEF18 to save 15%