Today's post is sponsored by Boscov's.
Did you pack away your winter clothes yet? I was slowly starting the wardrobe transition from Winter to Spring when I realized that my Spring wardrobe might need a little updating. So when Boscov's asked if I was interested in checking out their new Spring collection, I was all over it! With a couple of blog conferences coming up I definitely needed a few new things. It was during this little shopping adventure that I discovered Six Ways to Update Your Spring Wardrobe that I want to share with you. Plus I'm adding a few bonus tips ; )


With my assistant in tow (no, I don't
really
have an assistant – I took my daughter ; ) and we headed to
Boscov's
.
Bonus Tip #1 Take an assistant.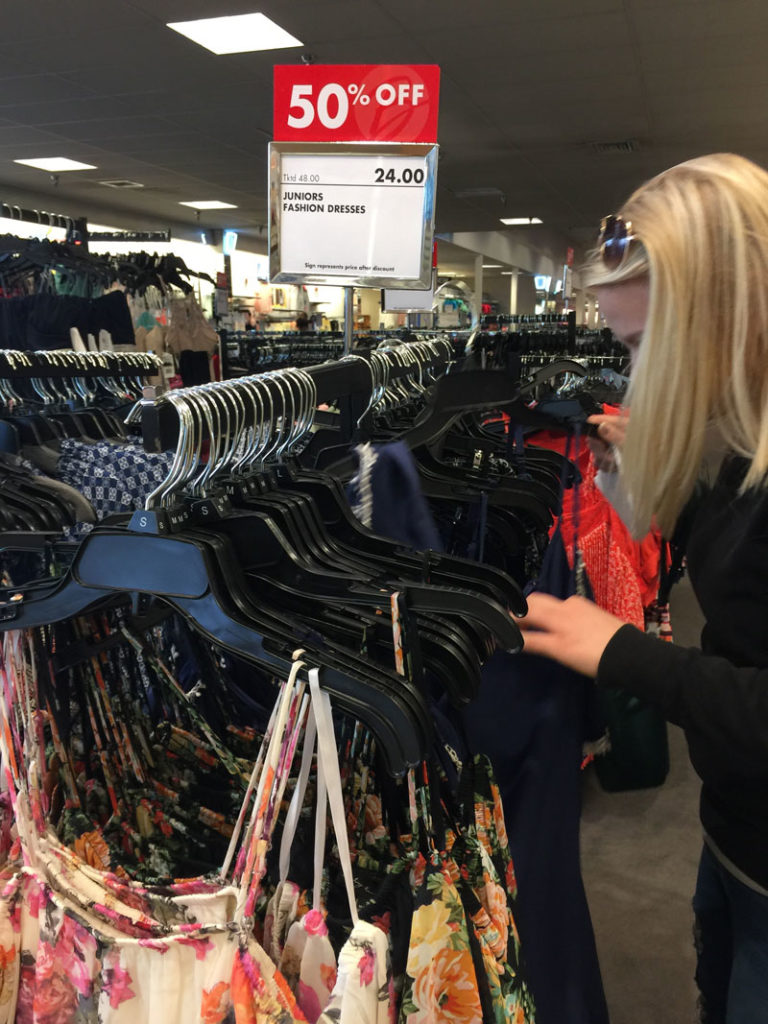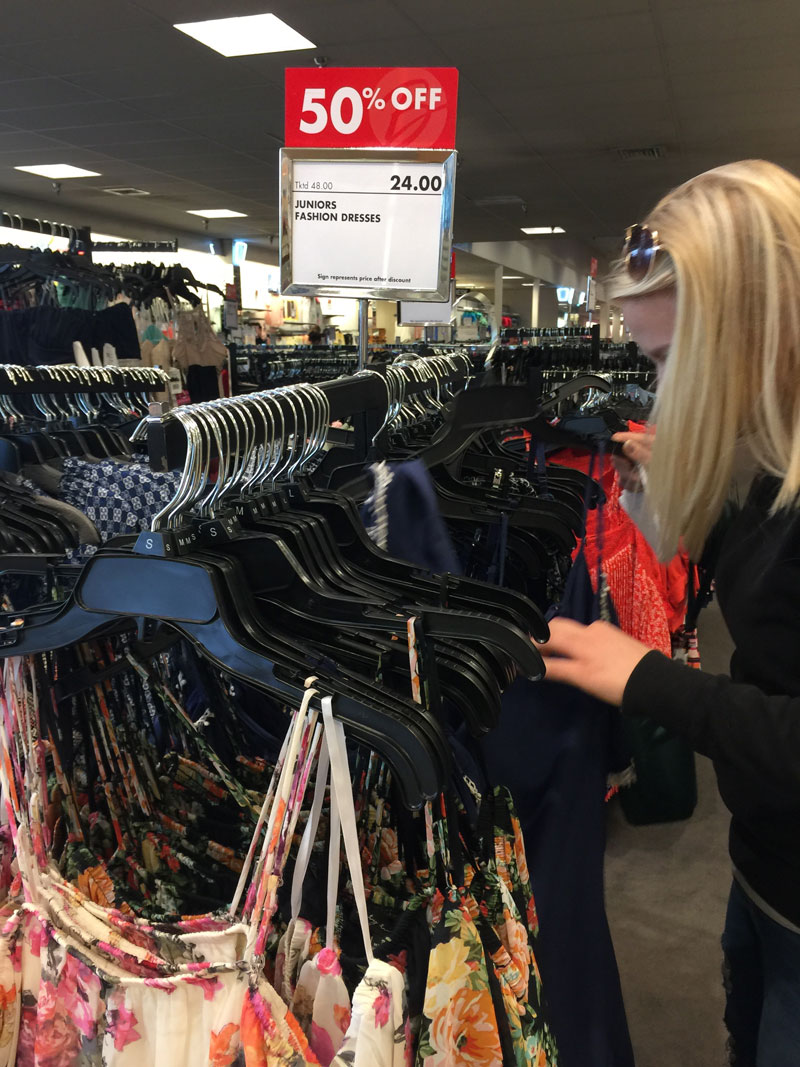 I thought I might have to fire my lovely assistant. She was easily distracted the moment we walked into Boscov's. As you can see in the image above she's looking in the Junior department. Junior department? Really Cory??? I haven't bought anything in a junior size since . . . umm, ever!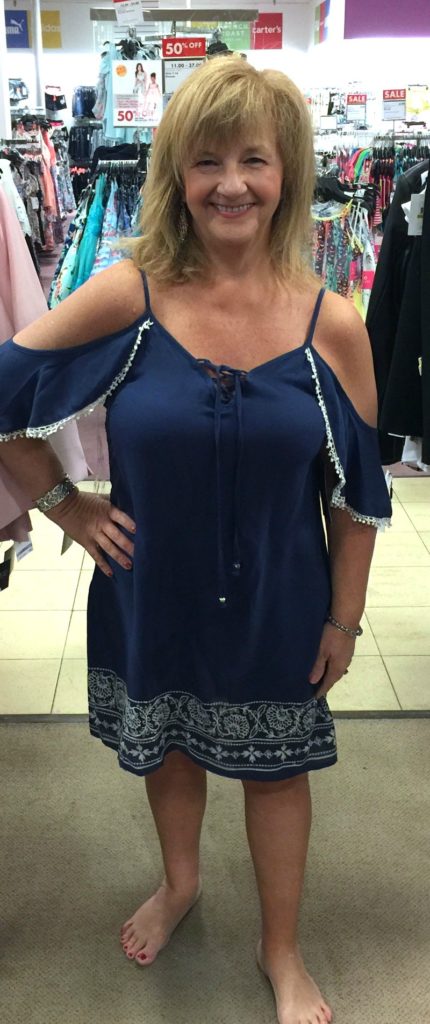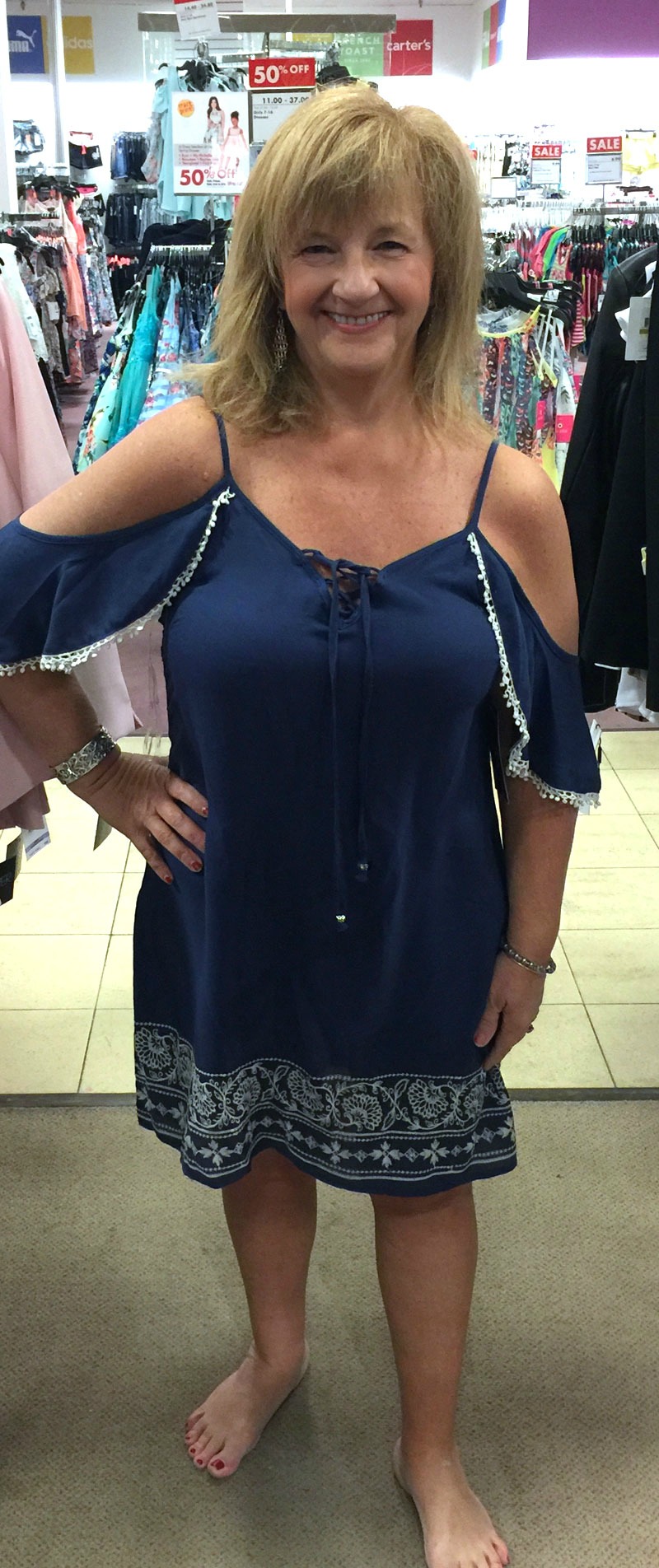 But she convinced me to try it on. And I'm glad she did. I love it! And it looks way better with shoes on!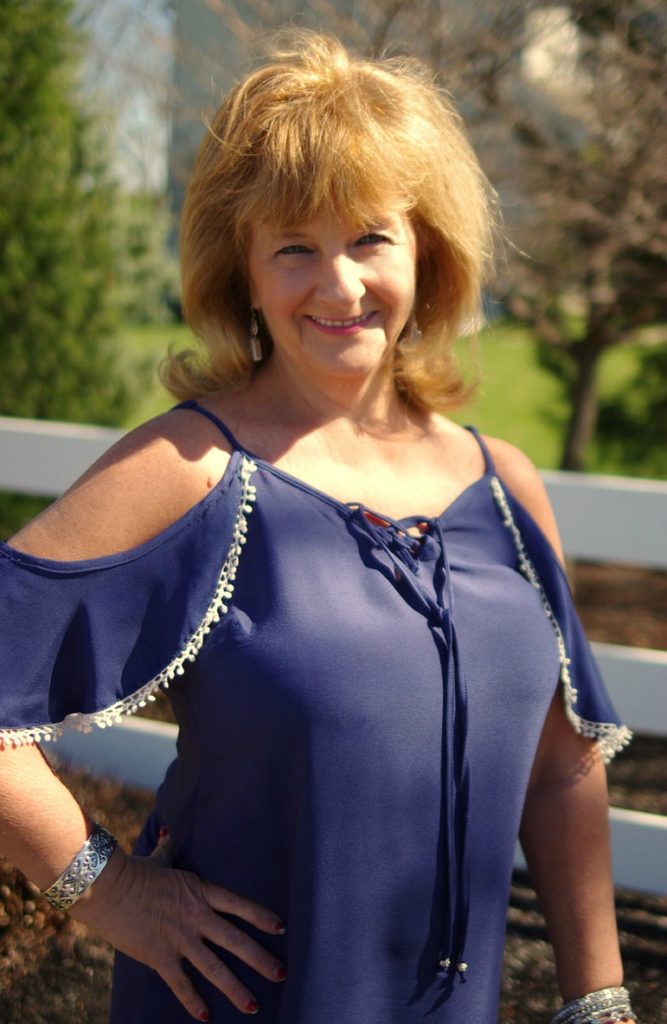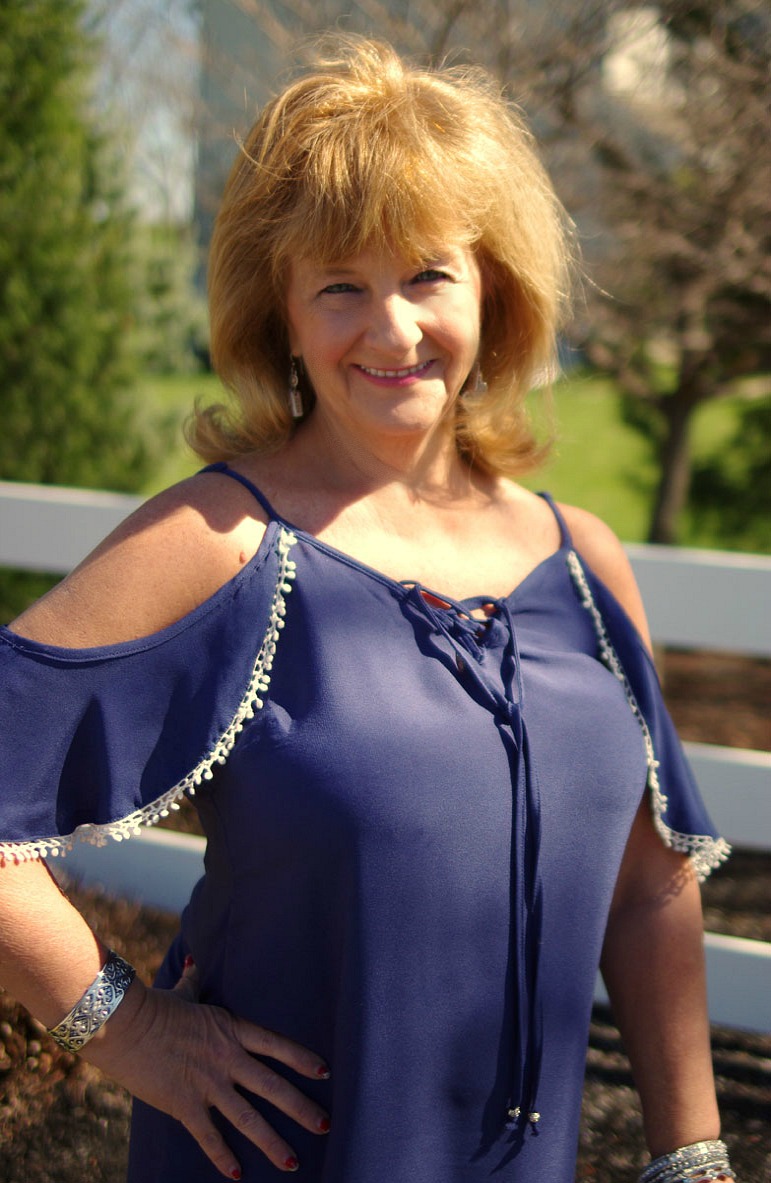 Turns out assistant was right! I adore the dress she picked out from that rack. It didn't look like much on the hanger but once I put it on I fell in love with it! This dress, by Trixxi, can be dressy or casual depending on what shoes and accessories I wear with it.
Bonus Tip #2 Listen to your assistant.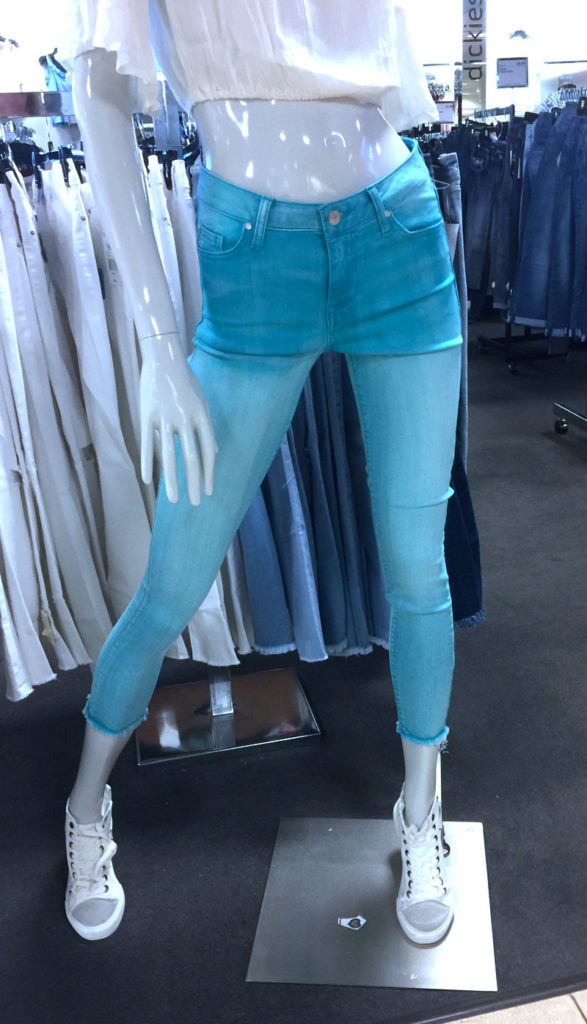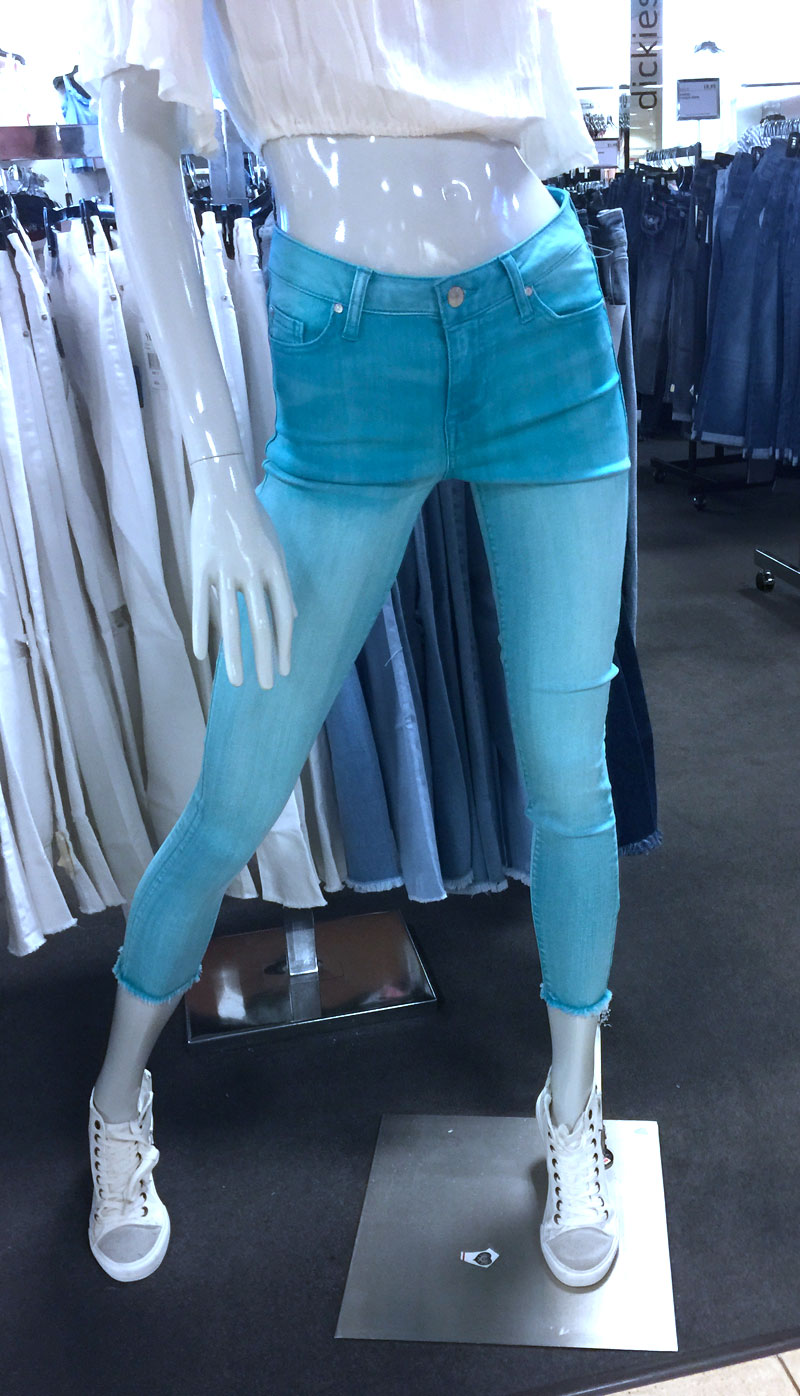 While we were in the junior department I spotted these fun jeans by Celebrity & Pink. Don't you just love the color?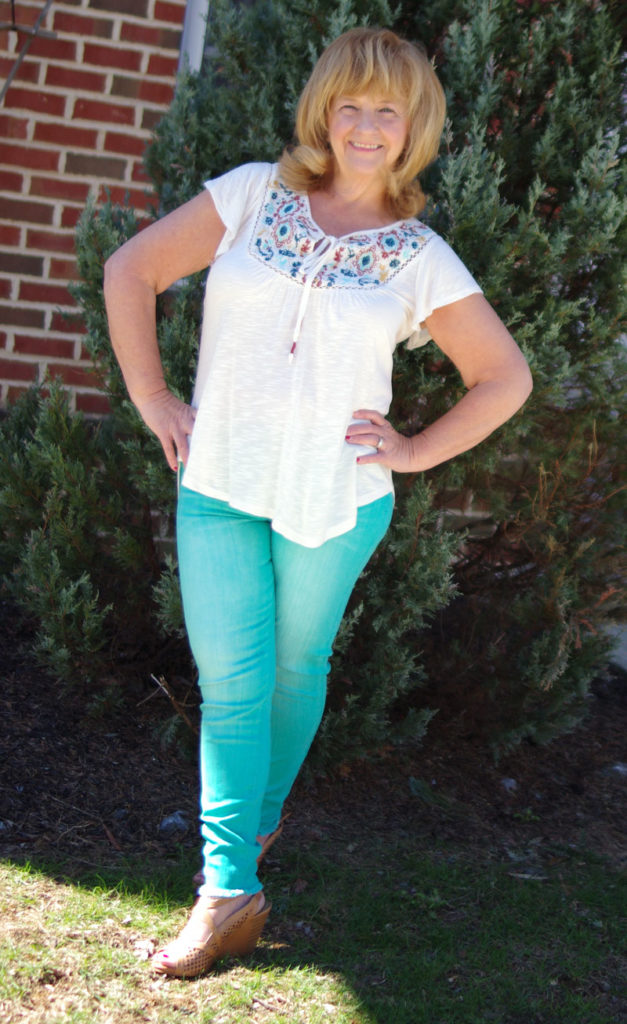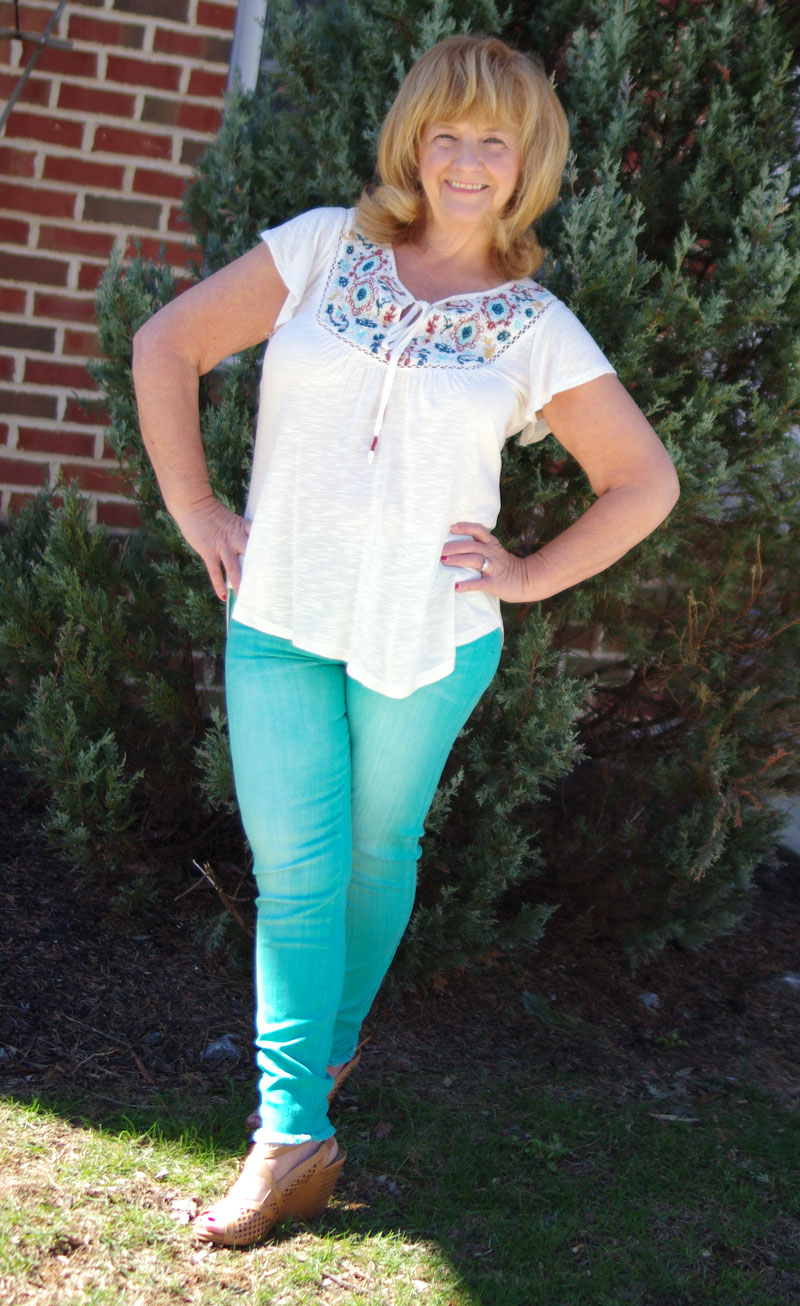 I think they're supposed to be a cropped length? But on short me, they are more like ankle length – okay full length ; ) And I adore the high-low top made by Eyeshadow® that I found to go with it. You can't see it in the photo above but the top has a pretty, lace yolk in the back. Pictures just don't do this top justice.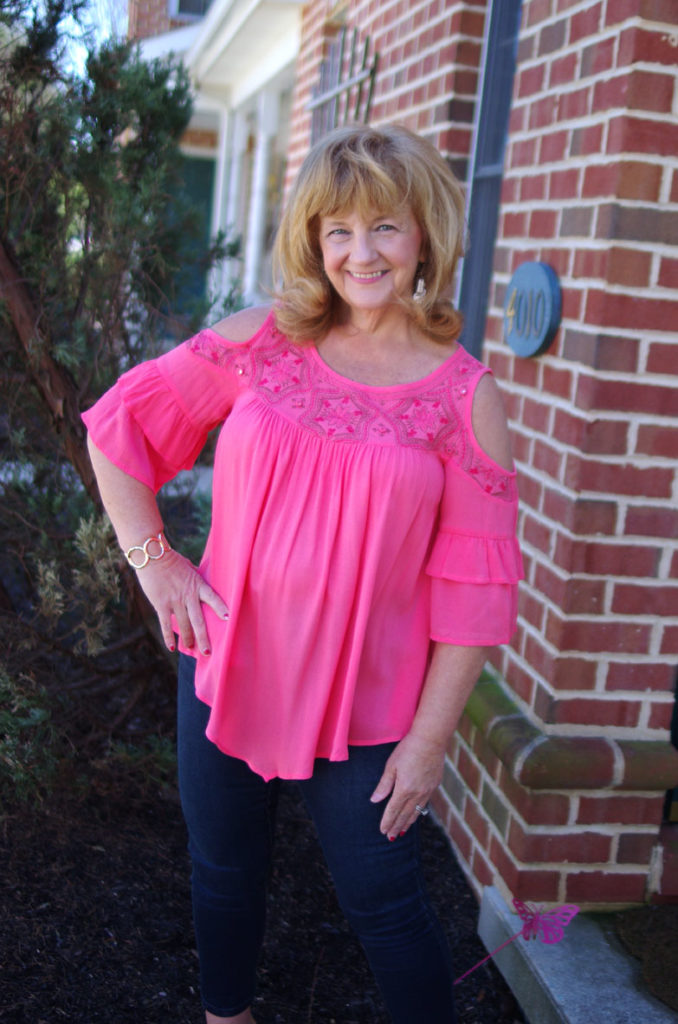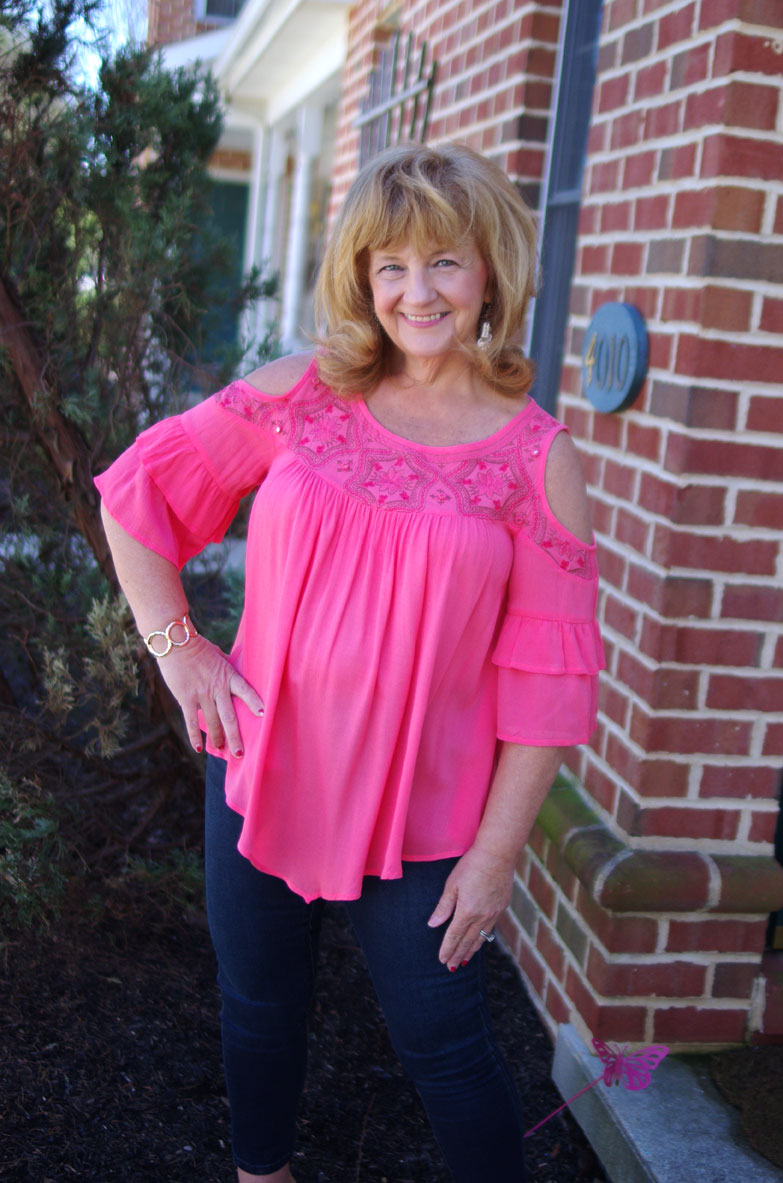 Speaking of tops. Everyone should have at least one cold-shoulder top in their wardrobe. After all, it's the perfectly acceptable way to show a little skin! AND, no one has fat shoulders, right? So no excuses, ladies! Go get a cold-shoulder top. You will love it! This top is by Democracy. In real life, it's a pretty coral color that is reading bright pink in the photo above for some reason. I paired it with a pair of denim "YOGA Stretch" pull-on crop leggings.
YOGA and stretch??? 'Nuff said – they're mine! And they are as comfortable as you are imagining. Seriously. Go get a pair. You will thank me. The brand name is Bandolino.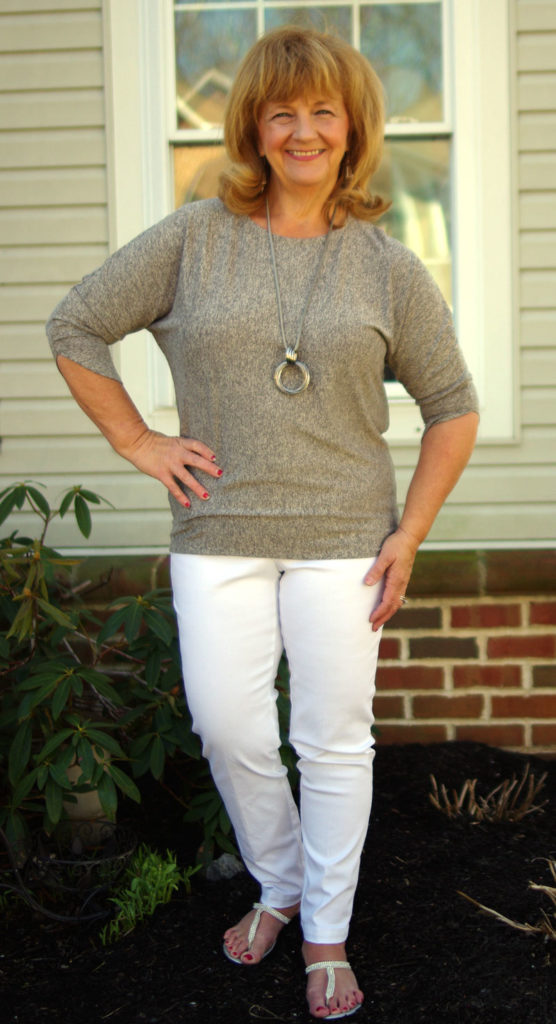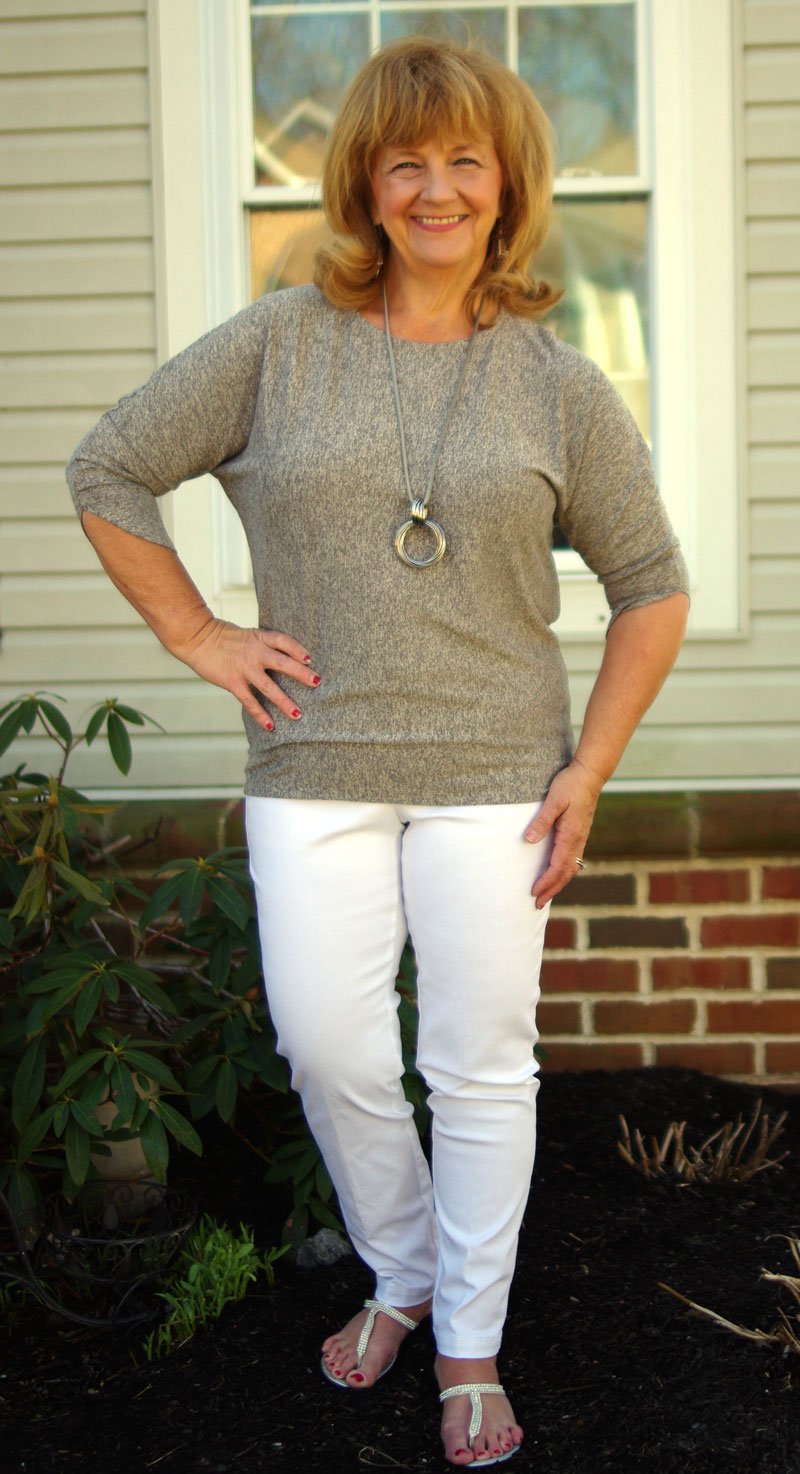 This pretty outfit was another one chosen by my lovely assistant. The white pants are by Emaline and they are so comfortable.  I'm pretty fussy about pants. At 5'1″, I'm pretty short. So I don't like any flare at the bottom of my pants. I like a close, tapered, narrow leg and these pants are perfect! I also love pull-on pants with a nice, wide waist band. Two reasons: no muffin top and no bunchy elastic waistband. They lay perfectly flat at the waist area without adding bulk. I have plenty of my own bulk thank you very much.
So for right around $250 I got 3 pairs of pants, 3 tops, a dress, a pair of shoes, a hat, and sunglasses. And everything mixes and matches and goes with a lot of things I already have in my closet. I am ready for Spring. Hear that Mother Nature? Bring on Spring!
Six Ways to Update Your Spring Wardrobe:
Buy a casual sun dress that you can dress up or down with accessories.
Get at least one "cold shoulder" top (remember, no one has fat shoulders ; )
Add one pair of white pants (either crop or capri length).
Buy a pair of white shoes that will go with everything.
Buy two or three tops that will go with several different colors of bottoms.
Get one pair of stretch crop or capri length denim pants (your "summer jeans").
Thank you Boscov's for sponsoring today's post. I received merchandise and/or compensation but all thoughts (and wisecracks) are entirely my own.