This is a sponsored conversation written by me on behalf of Cricut. The opinions and text are all mine.
Paper crafting was my first crafting love. Specifically scrapbooking. Back in my early days of scrapbooking (over 20 years ago!), I was always on the lookout for paper "die cuts". Any kind of paper die cut: intricately cut backgrounds, fun shapes, and swirly words. Those were my favorite elements on a scrapbook page. Most of my scrapbooking buddies were more into the sticker craze but not me. But stickers were more readily available in those days. Die cuts were harder to find. And the choices were limited.
And then came along die cutting machines and electronic cutting machines. Oh happy day! And when Cricut came out with their Explore Air2, I was over the moon excited! Want to know why? I'll tell you the 5 things I love most about my Cricut Explore Air2.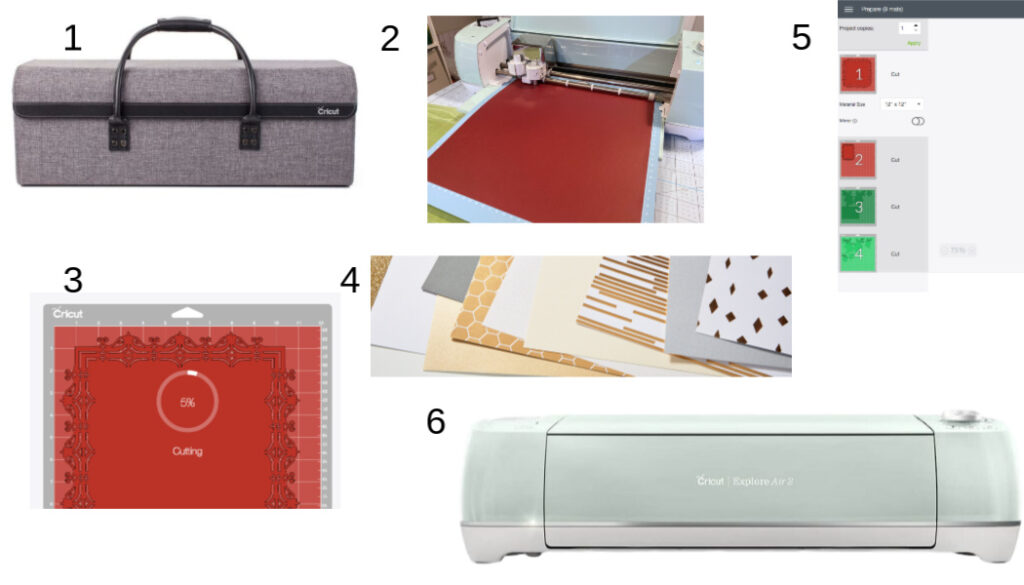 The portability. I don't scrapbook as much as I used to but I do attend a few scrapbooking weekends throughout the year and I take my Cricut Explore Air2 to every one of them.
The speed. I am nuts over the speed at which this machine cuts! The Fast Mode allows for up to 2X faster cutting and writing. I'm an impatient person and this feature is definitely one of my favorites. A machine shouldn't have to take so long to cut shapes (and make a loud racket!) and this one doesn't!
Bluetooth® wireless technology. I love this! Too many cords get in the way. Who's with me? I think every electronic device should have Bluetooth® technology.
Cuts 100 materials – everything from card stock, vinyl, and iron-on to a range of specialty materials like cork and leather!
How easy it is to use! This is the most important as far as I'm concerned. I don't want to have to take a multi-part course to learn how to use it. And you don't either.
I know I said FIVE but I had to mention The appearance! I mean look at it. This color is amazing and the other colors are just as gorgeous too. And let's admit it. It's got to be visually appealing to even be considered right??? I know looks aren't everything but when something is pretty as well as functional it's a winner in my book. I love how the double tool holder keeps blades and pens always at the ready. This DIY speed machine combines good looks, time-saving performance, and class-leading simplicity.
Now let me show why I love my Cricut Explore Air2 with one of my favorite crafts: scrapbooking.
When I create scrapbooks for my grandchildren, I usually keep the layouts fairly simple. But I must admit that every once in a while I like to make "fancy" pages too. Especially if the photo is extra special. Like this one: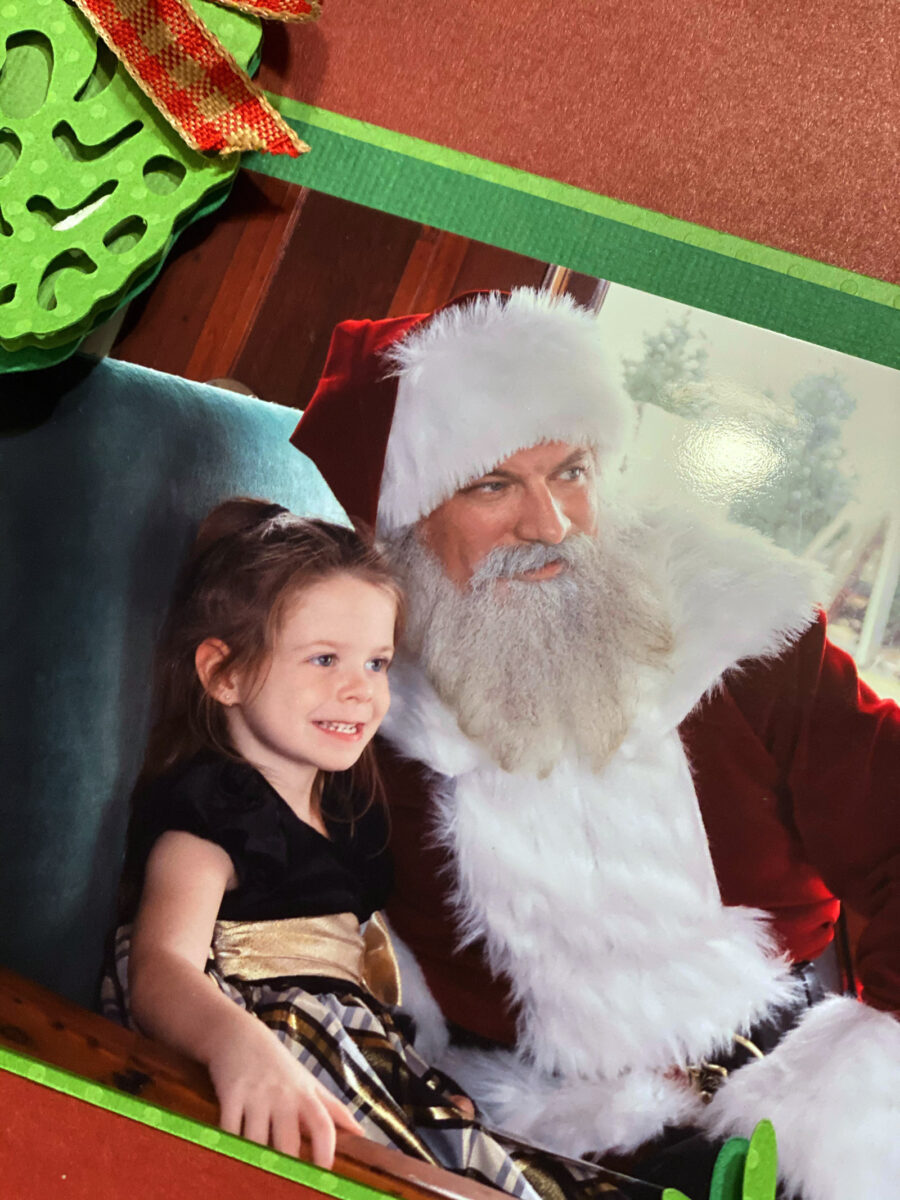 This photo was taken last year when Melanie was four years old. We know that these magical times of "believing" will soon be over so it's important to document these precious memories. This photo needs to be on one of those "fancy" page layouts. So I turned to Cricut Design Space and found this Holiday Flourish Card & Layout designed by Anna Griffith.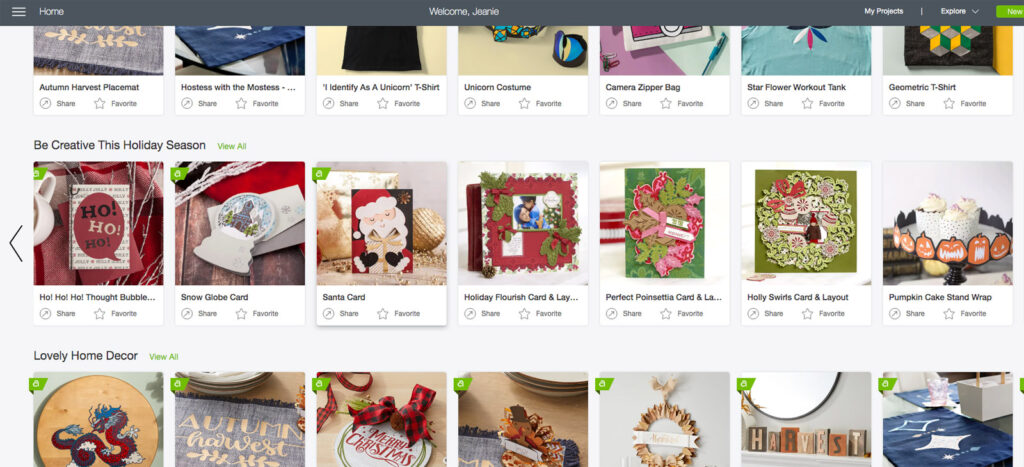 There are a lot of choices under the "Be Creative This Holiday Season" section in Design Space. But this one caught my eye right away.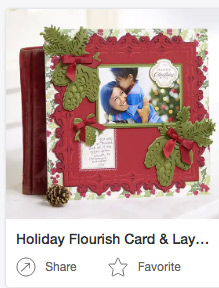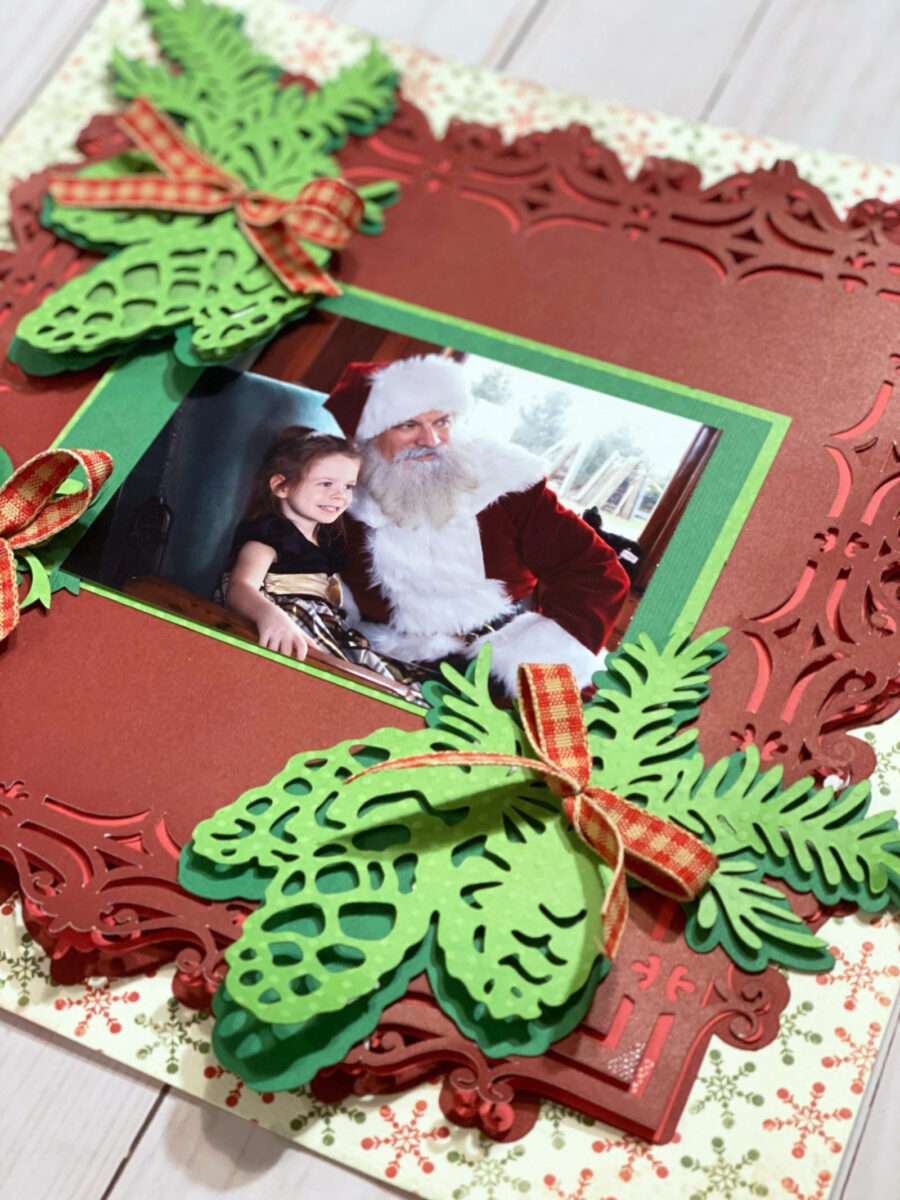 Here is the finished page. Isn't it pretty? Here how I made it: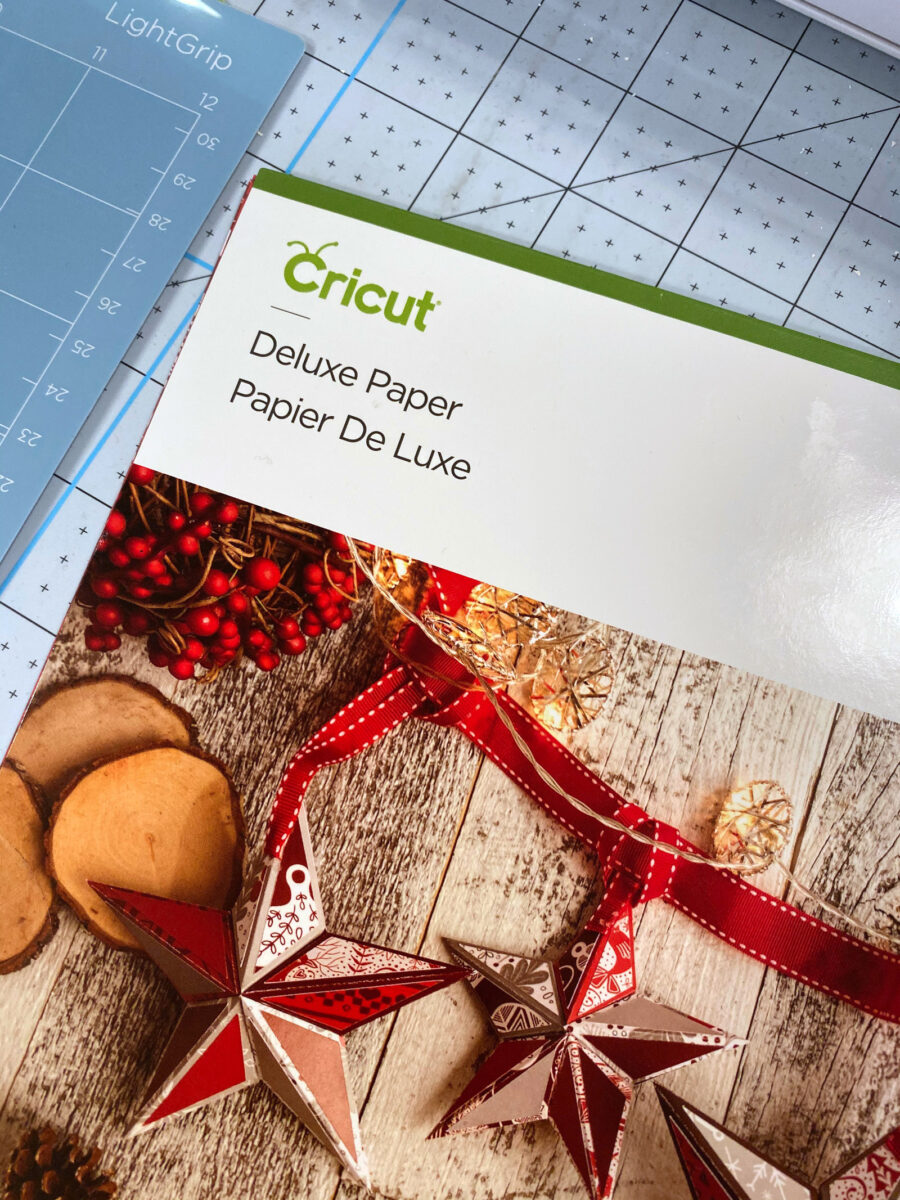 First I gathered my supplies:
card stock (I used Cricut Deluxe Paper Nordic Christmas)
adhesive
ribbon for bows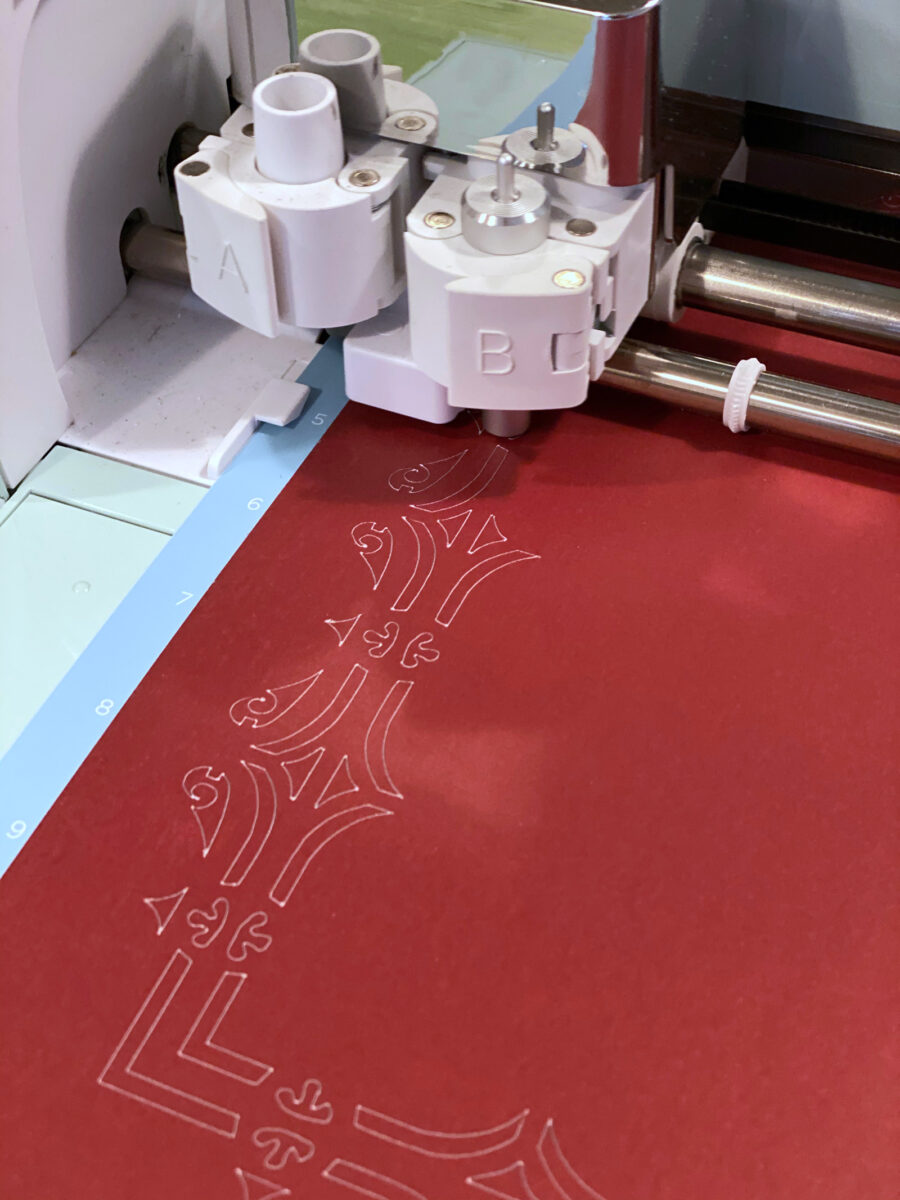 I love how Cricut separates the colors and tells you what color paper to put on your mat!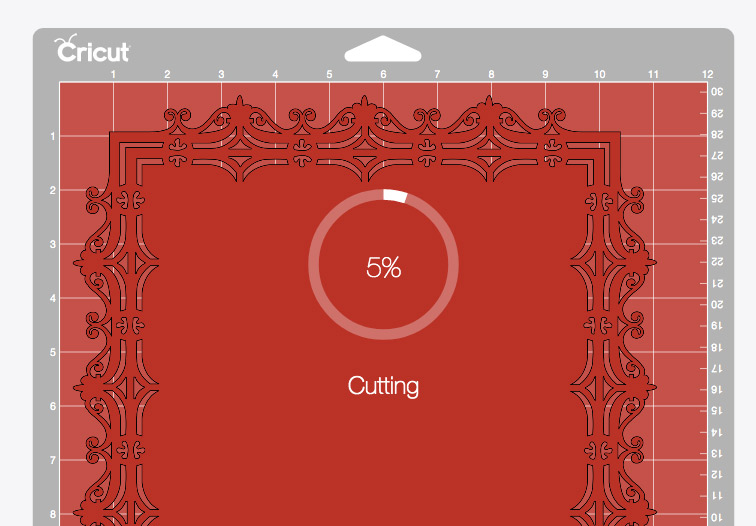 Don't you also love how Cricut tells you the progress of your cut! This is especially helpful for those intricate cuts that take alittle longer. I know I can run downstairs or work on other projects while that piece is cutting.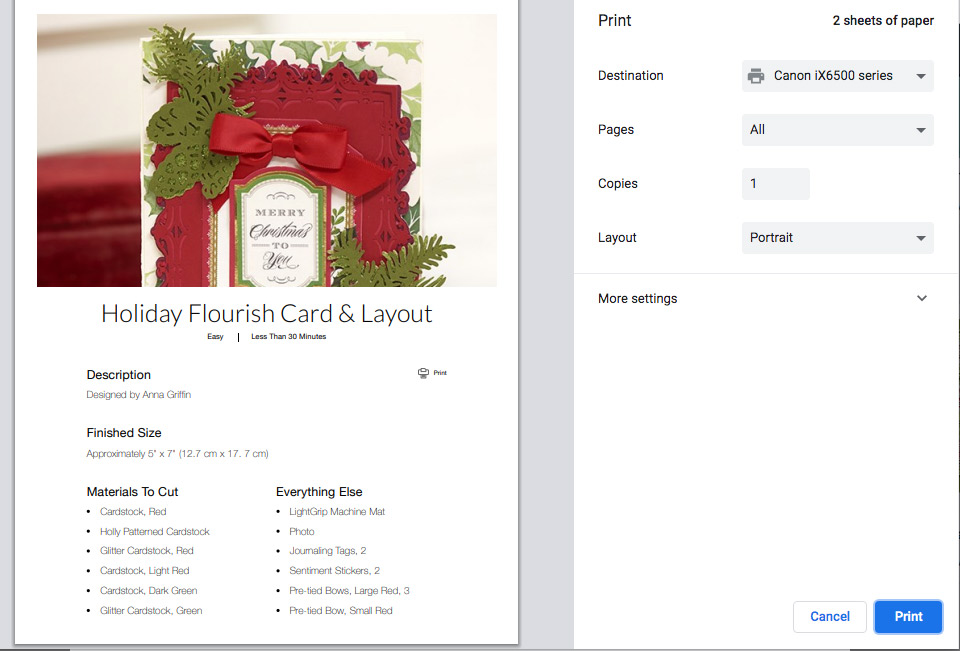 And this! It is so helpful to be able to print out the supplies and instruction sheet for every project. This makes creating so easy!
Even though I used the LightGrip Cutting Mat, the card stock curled when I removed it from the mat. I just laid it under a heavy book for a minute and it was fine.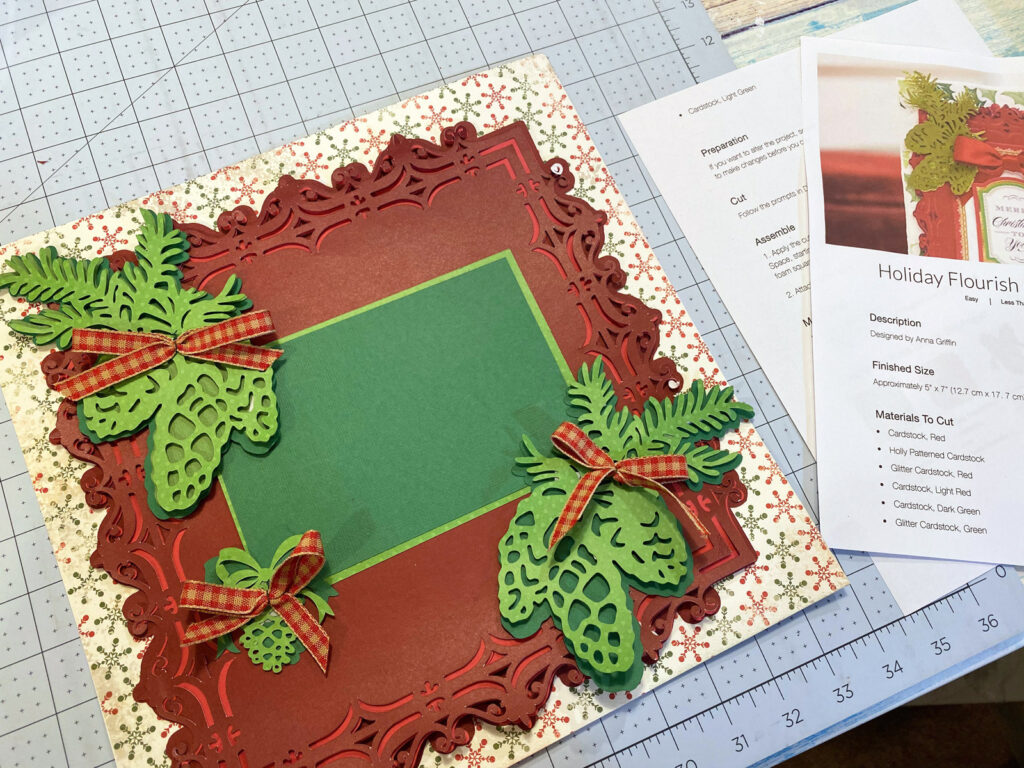 Once all of the pieces were cut out, I layered them following the instructions and attached them using a tape runner adhesive.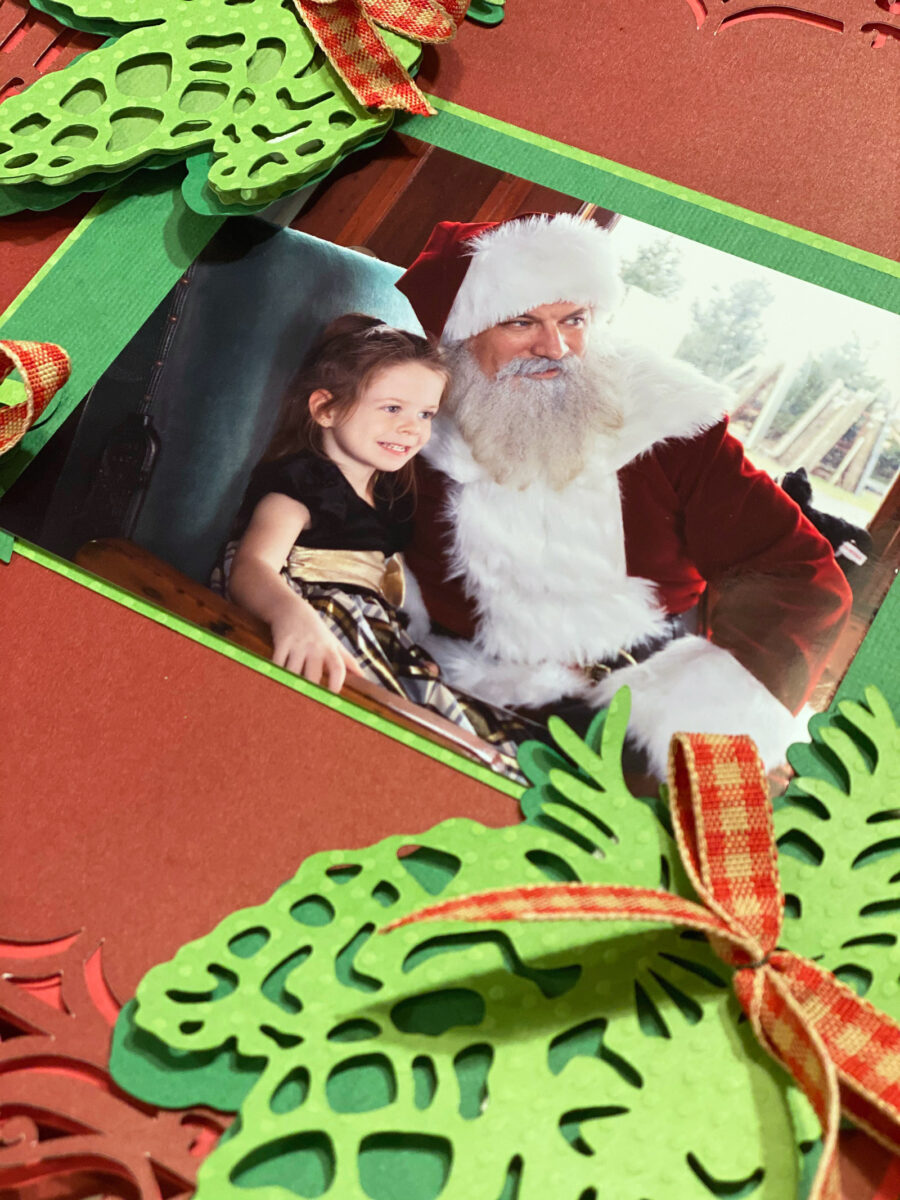 Gingham bows were the perfect finishing touch!
I love how fast and easy I can create a "fancy" scrapbook page using my Cricut Explore Air2!