Let's go shopping! I have joined forces with 19 amazing blogs to bring you a $500 Visa Gift Card Giveaway! Now wouldn't that go a long way towards getting your Christmas shopping done!
Have you started thinking about or started Christmas shopping yet? I usually wait until after Black Friday to get started. And of course, I try to find out what all the Black Friday specials are going to be. Although there's nothing I want to buy bad enough to make me go out in the wee hours and stand in line waiting for stores to open with hundreds (or thousands) of bargain hunters. I prefer to do most of my shopping online anyway. And this year it sounds as though a lot of retailers will be starting their Black Friday deals on Thanksgiving Day.
Well there's one Black Friday deal that I want to give you a heads up about. Silhouette America's Black Friday deals will be announced right here at 7am on Thanksgiving Day. I'll have all the details, a special link to their site and a special code for you to use to get in on their amazing deals.  I am blown away by what Silhouette America will be offering! You won't want to miss it! So before you put that turkey in the oven (or right after!), stop by on Thanksgiving morning to get the scoop!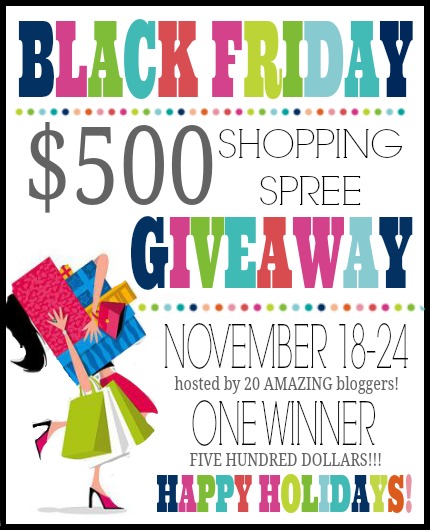 a Rafflecopter giveaway