There is a cute, little scrapbook boutique near my home where I love to shop for scrapbook paper and card stock. Whenever I'm there, I always admire all the pretty, unique things that they have made and have on display.  I've had my eye on the cutest, little mini scrapbooks made with those disposable cardboard coasters and at last I made one.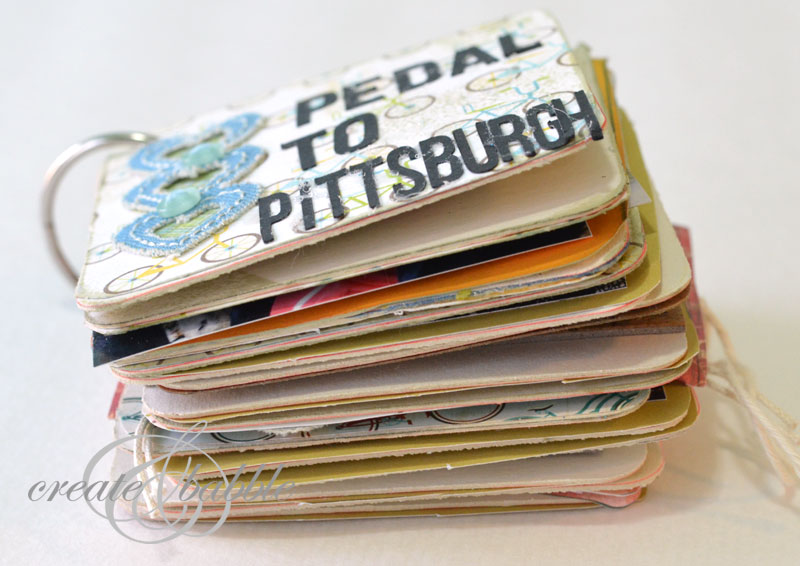 I think they would make really cute and meaningful Christmas gifts. Especially for those "hard-to-buy-for" people on your list!
You don't need to be a scrapbooker to make these! All you need to make one are the coasters, scrap book paper, and some photos. At the end of this post, I'll show you how I printed square photos for this mini album.
This is a great project to use up all those paper scraps and miscellaneous scrap booking doodads that you have been saving and wondering what to do with – oh wait – that's me ; )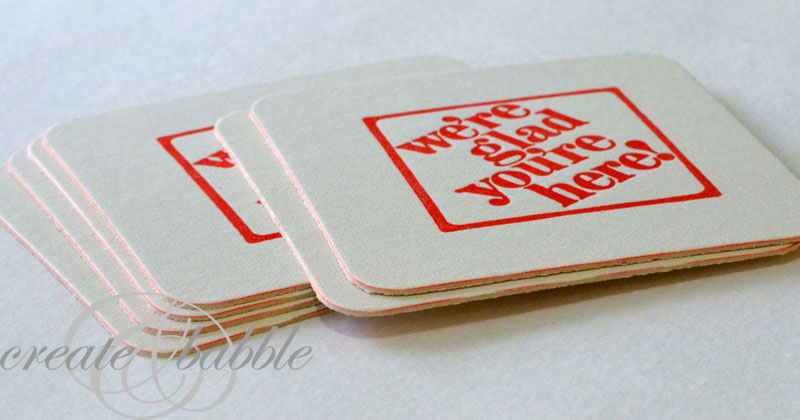 These are those coasters I used. They have them at those chain steakhouse restaurants. I just asked my server if I could have some and she gave me a pile of them.
The first thing I did was cover the front side of the coasters with scrapbook paper. I just traced around the coaster on the paper and cut on the line. In hindsight, I could have used my Cameo to do this using the rounded rectangle drawing tool! Duh! Next time, I'll remember that!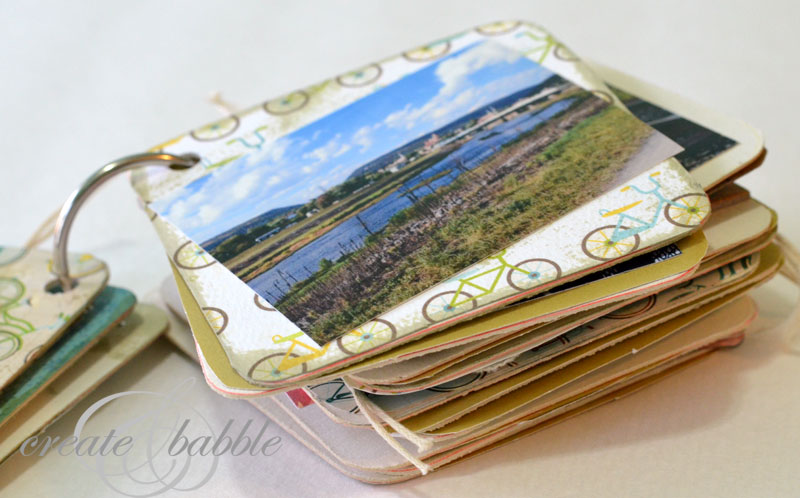 How cute (and appropriate) is that bicycle paper?! I bought it months ago knowing I would find a use for it eventually.
I distressed some of the pages by rubbing ink on the edges.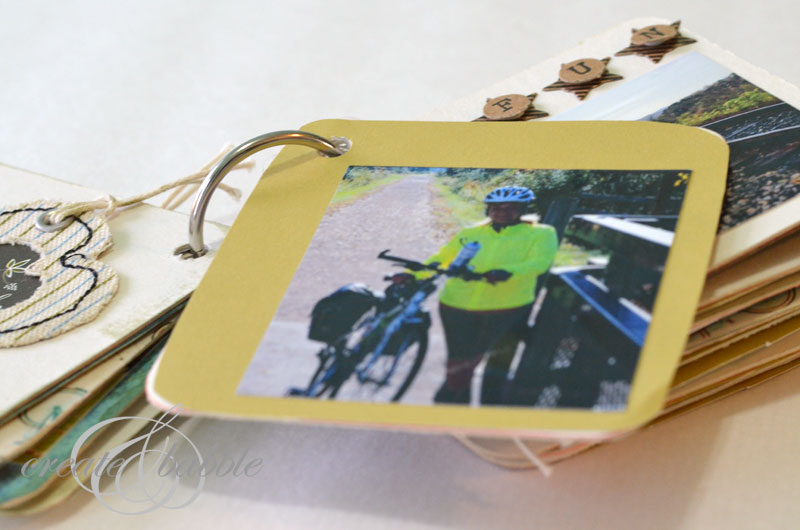 Some pages were just covered with solid paper and some were left uncovered.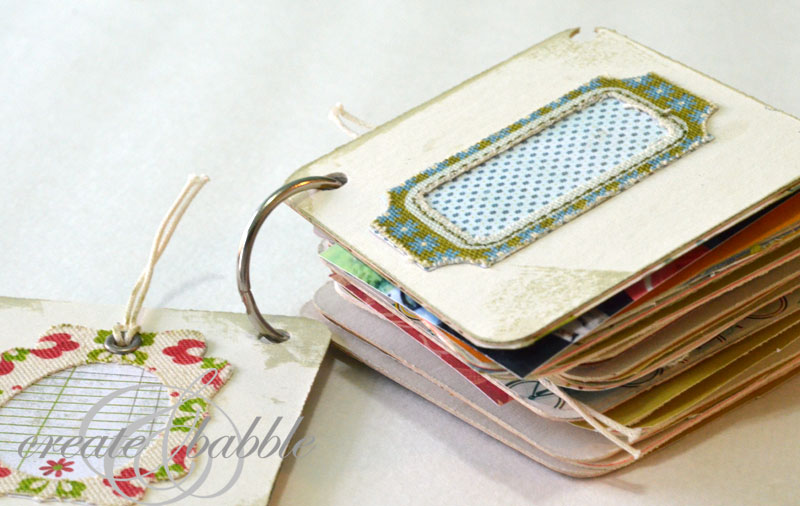 Some pages don't have photos on them. I just added some embellishments that I found and left room for journaling.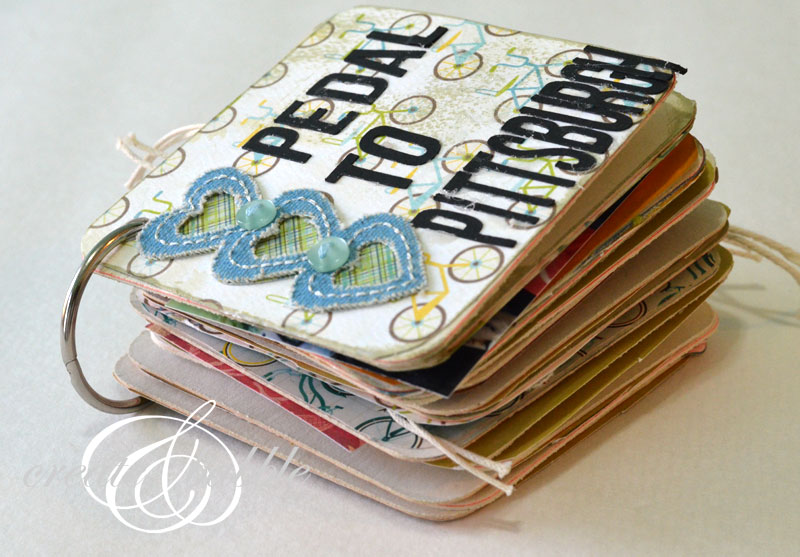 I punched a hole in the top left corner of each "page" and inserted a hinged metal ring to keep it all together.
Okay, now on to the photos and how I printed little square shaped photos using PicMonkey. There may be a better way to do this, but this is what I do:
choose Create a Collage
open photos and choose the photos that you want to use
click on Layouts and choose Square Deal
click on the second choice from the left that gives you 9 squares
drag your photos into the squares
change the aspect ratio at the bottom of the collage from 2000 to 1600 (for printing 8 x 10)
save to your desktop and then print
I link to these great parties: