Gather around my Thanksgiving Day table
I love this time of the year, the leaves have fallen and the snow is here. It was time to decorate and create my Spanish holiday tablescape that reminds me of my childhood home. One of the things I love about the holidays is the warm colors that you can incorporate at the table or around the home. With Thanksgiving right at our doorstep and not being able to spend the holidays with family, I decided to decorate my tablescape with things that remind me of back home. Although my family is from Spanish decent, we still enjoy the same holidays as American families do.  So when decorating my home I always incorporate colors of Fall and add small touches that remind me of my family.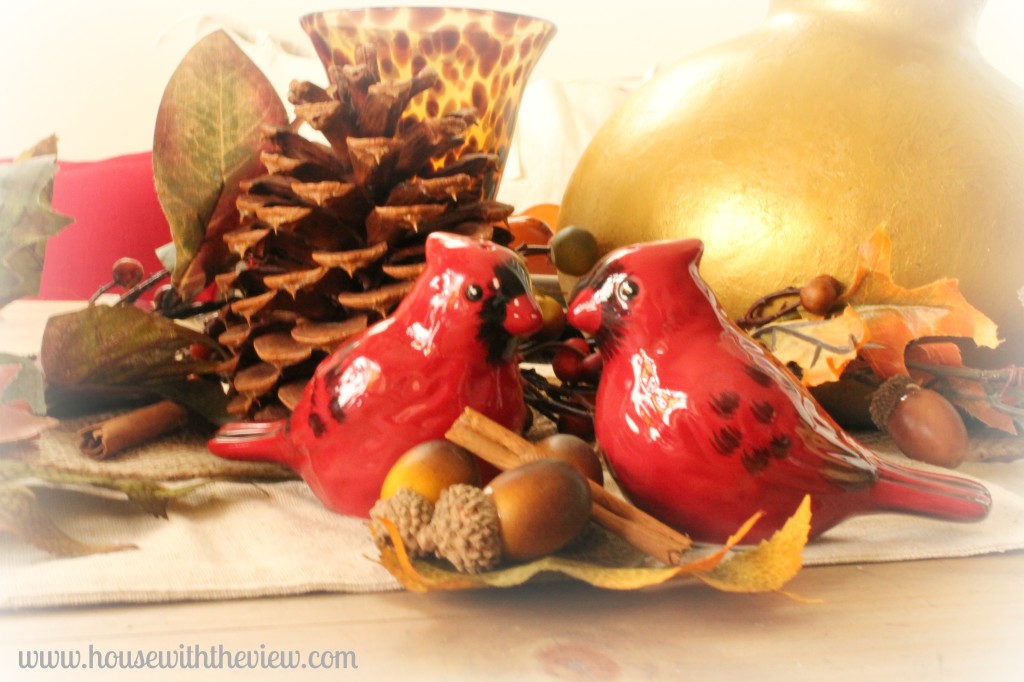 Birds always remind of my childhood. Even living in the suburbs of NY you can hear them all year round.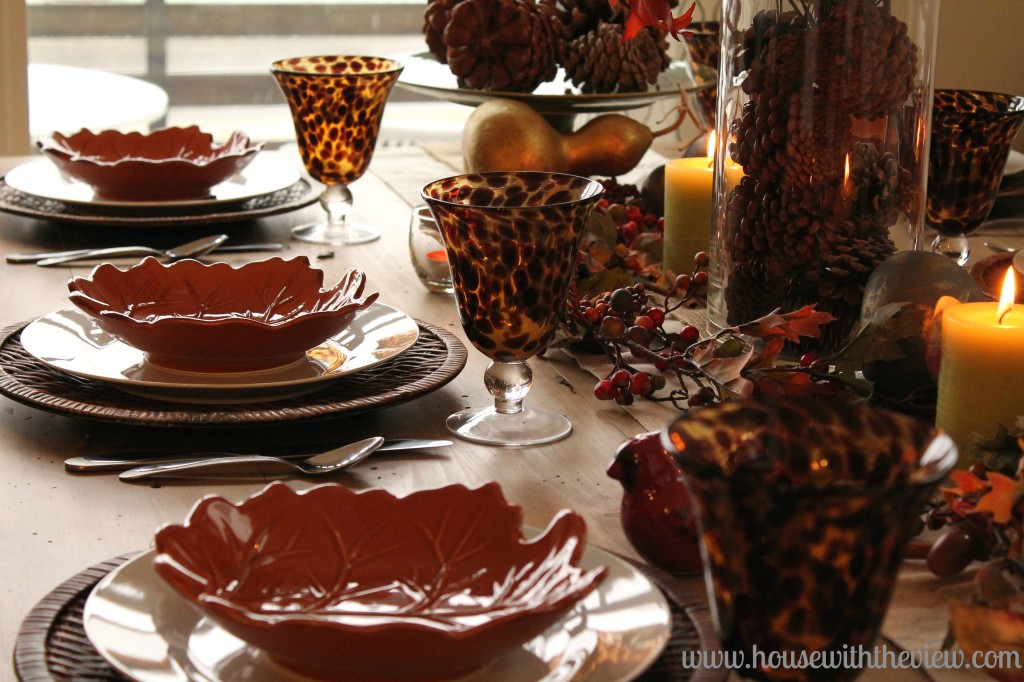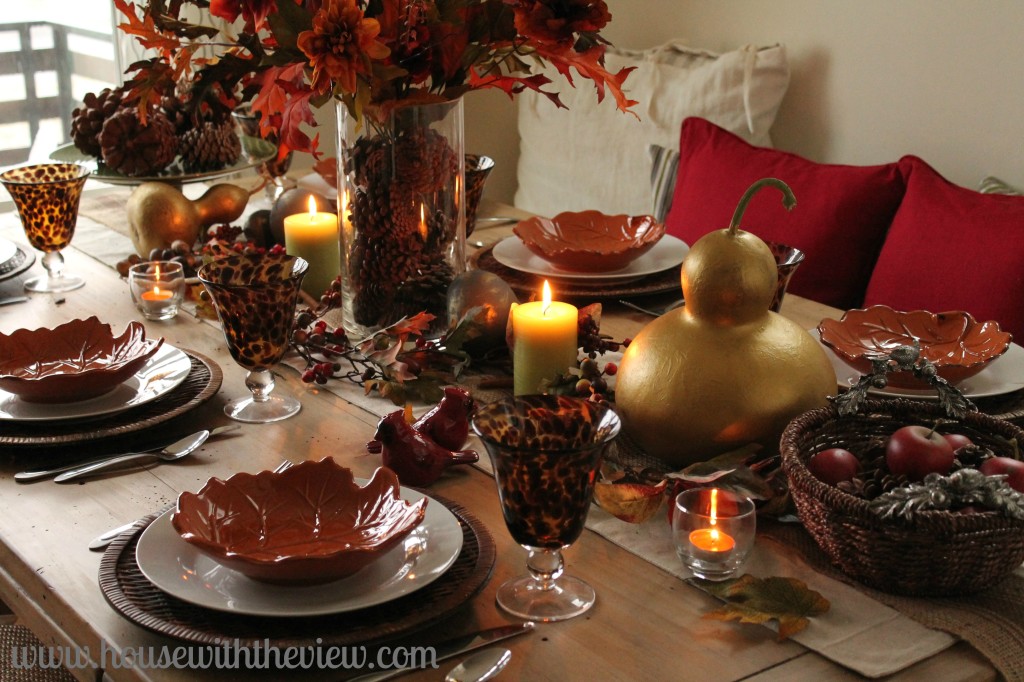 Whether I'm hosting a Thanksgiving feast for my friends or a small get together, I can always find ways to incorporate things that remind me of how I used to spend the holidays with my family.
Come join me at House With the View for the holidays.
Have a Beautiful & Blessed Day.
Love G:)
Thank you Gracie for guest posting today. I love the warm, rich colors of your beautiful fall tablescape.