Have you ever had this happen? You find a cool, vintage piece of furniture that you absolutely love. Everything but the color is perfect: the price, the size, and it will function perfectly in your space. BUT that color!
Well lucky for us, it is so easy – not to mention fast – to change the color using the HomeRight Finish Max Paint Sprayer and Spray Shelter. The Finish Max Paint Sprayer and I are not strangers. I've been using it for years. I feel it is the best way to paint old furniture. I used it to paint my outdoor furniture, a big old hutch, and a headboard bench that I made to name just a few.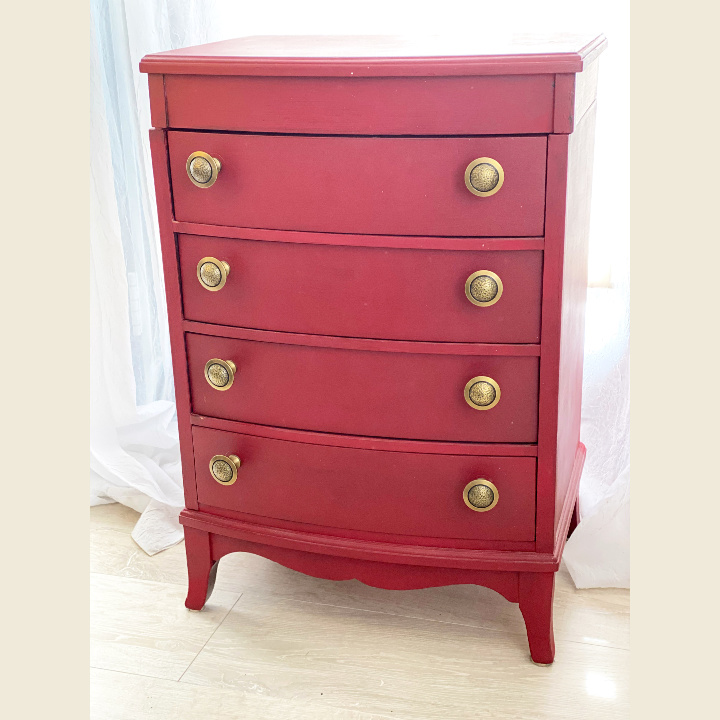 Take a look at the "before" of this vintage sewing chest I found a few years ago. Like I said before I love everything about it but the color is wrong for my space.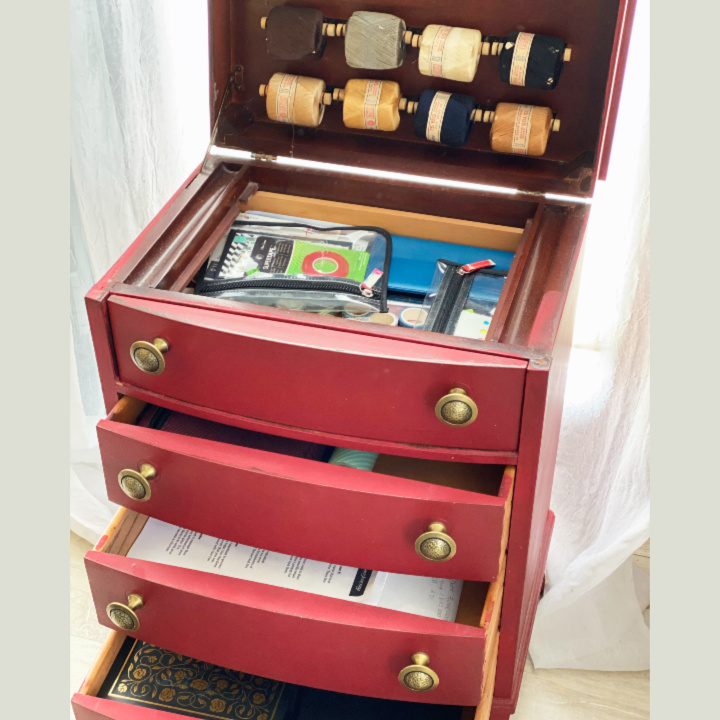 I decided to paint it black with a chalky style paint. The fastest and easiest way to change the color is to use the HomeRight Finished Max Paint Sprayer. To see the full story about this makeover, please head over to the HomeRight blog.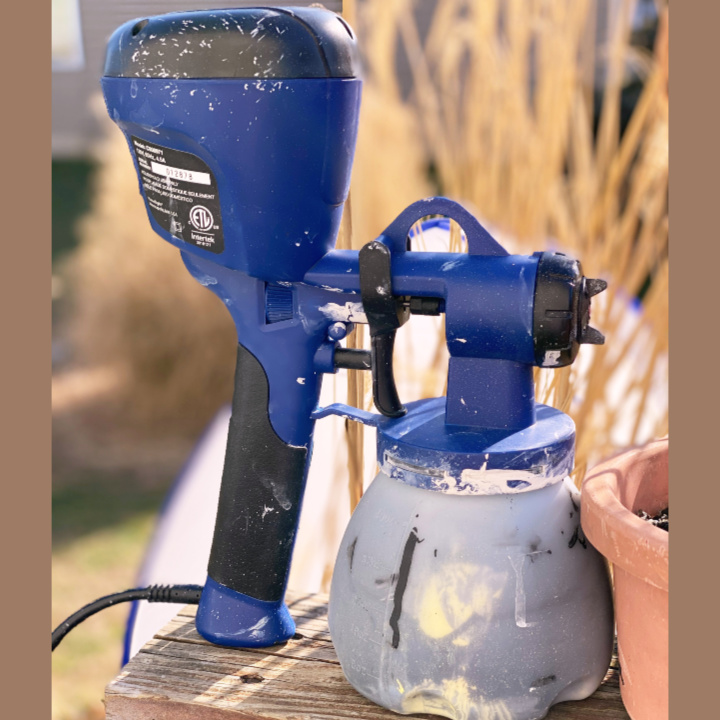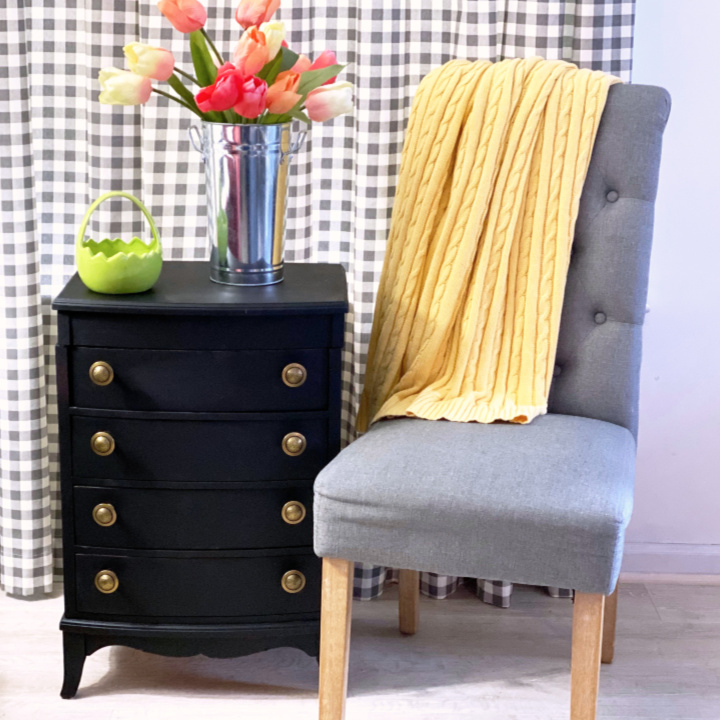 What a difference, right?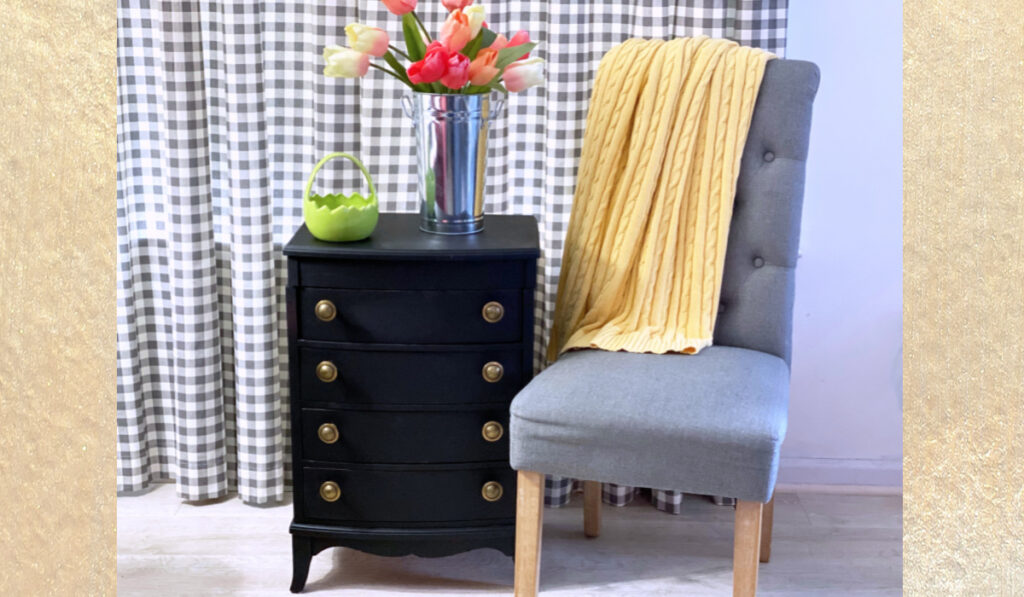 Do you have a favorite piece of furniture that you would like to paint?