How do you feel about the color yellow? I remember it being one of my favorite colors when I was a kid, Right behind pink. But that was a long time ago. Recently I've been using yellow a lot as an accent color. So imagine my surprise when I recently read that yellow is the least favorite color, preferred by only 5% of people. What??? Maybe they were looking at the wrong shade of yellow. What is the best yellow paint color?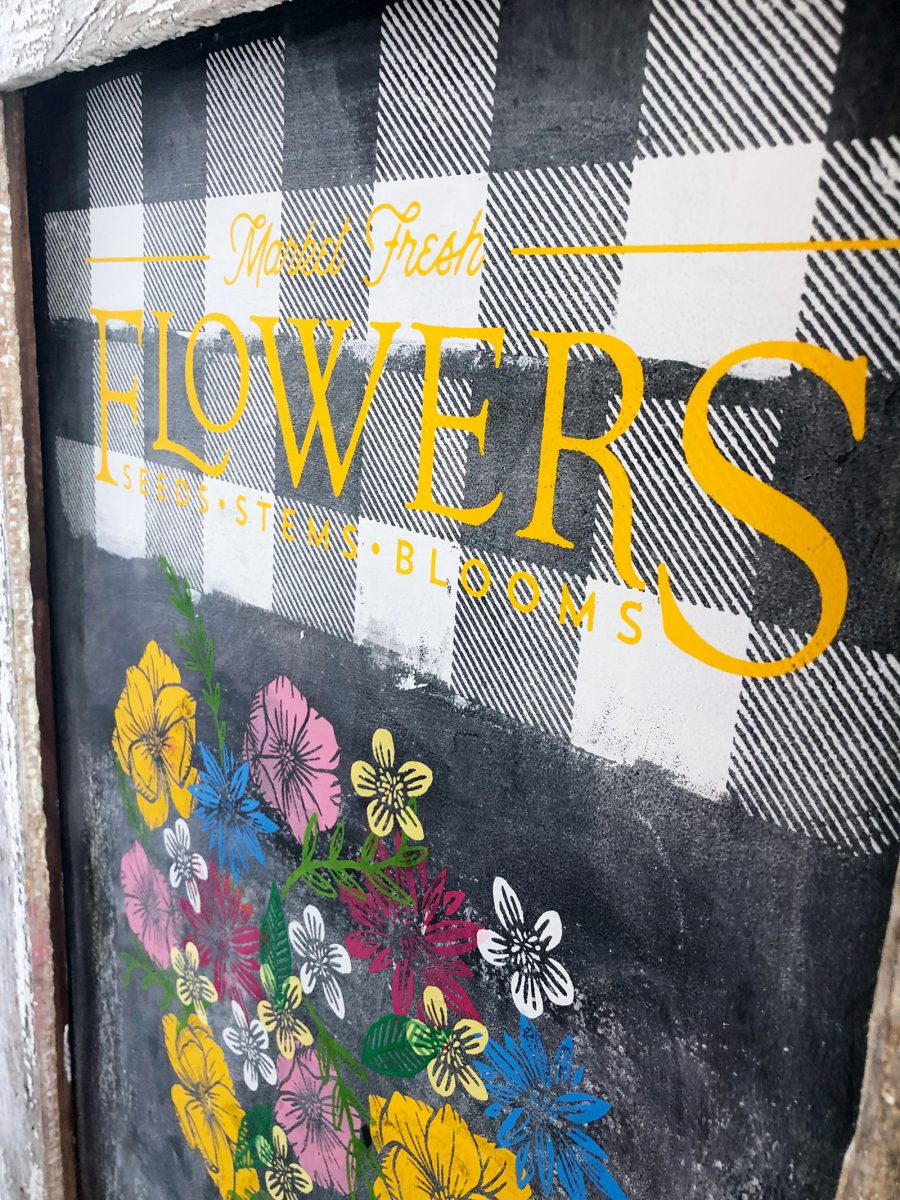 I love the brightness that yellow adds to this chalkboard art.
While I don't think I'd paint an entire wall in bright yellow, I believe that yellow certainly has a place.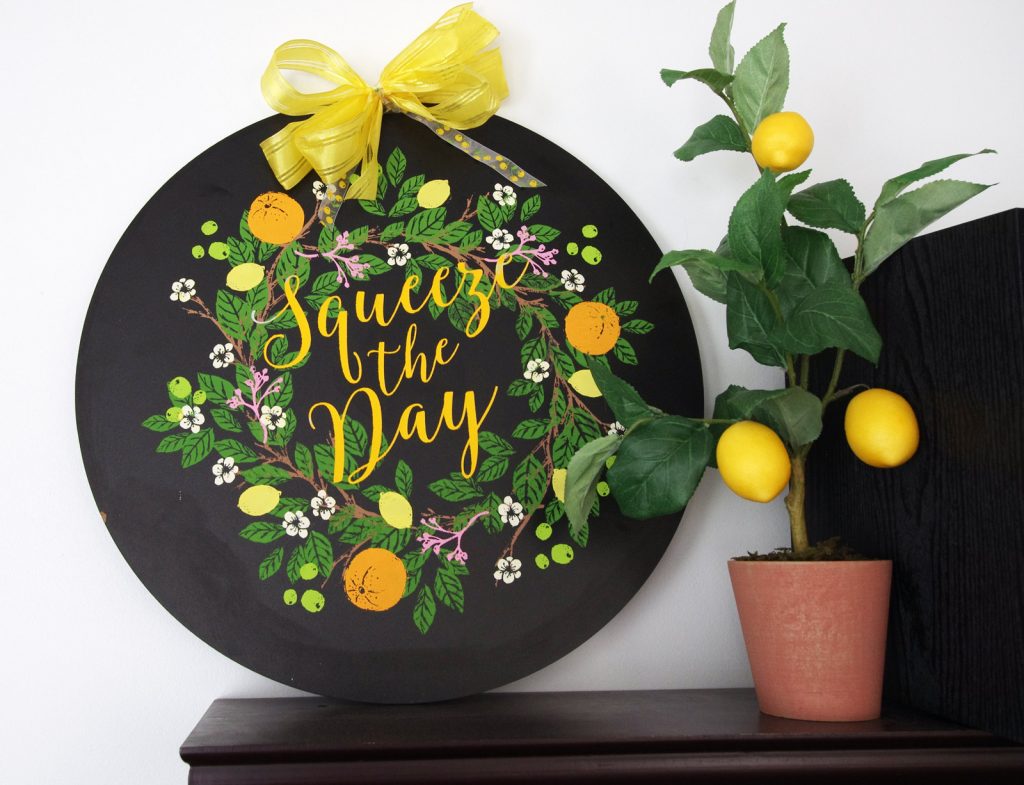 So when it came time to paint my outdoor headboard bench, I took my Facebook readers' advice and painted it yellow!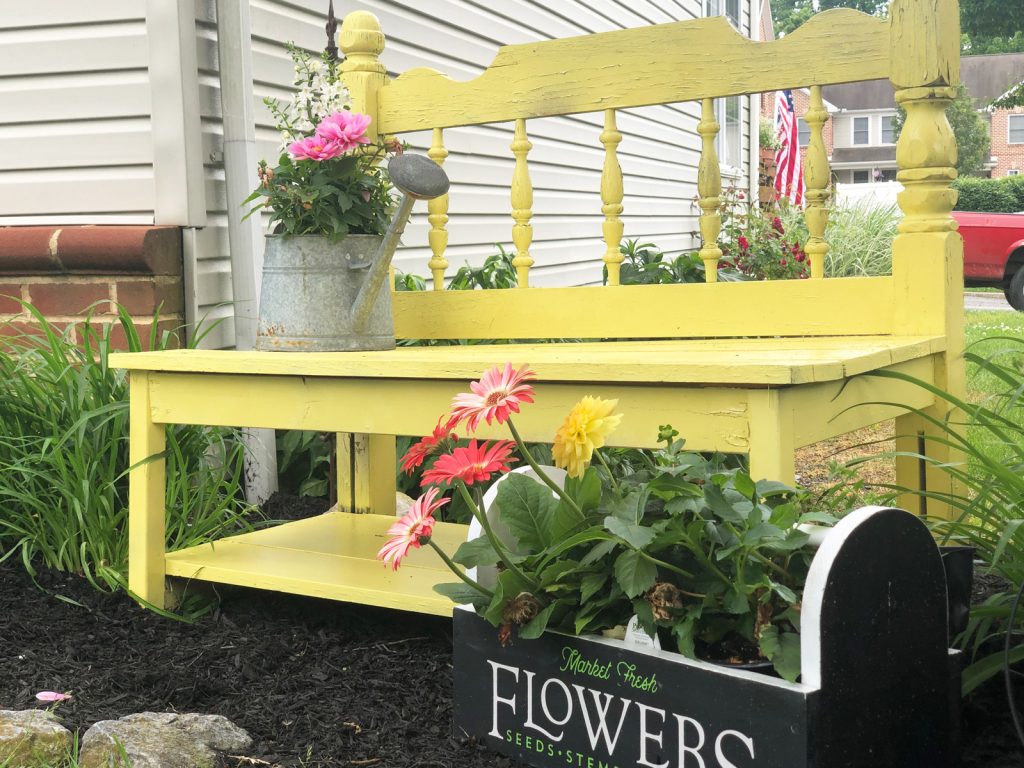 And I love how it looks! What do you think? Do you like it? How do you feel about the color yellow?
To see the full story about this old bench makeover, please head over to the HomeRight blog! Of course I used my HomeRight Finish Max Paint Sprayer!
And by the way, the yellow paint that I used was Quince by Clark & Kensington found at Ace Hardware.
When it comes to painting outdoor furniture, there is really only one way to do it quickly and easily. And that way is with a HomeRight Finish Max Paint Sprayer. No brushes or rollers for this girl!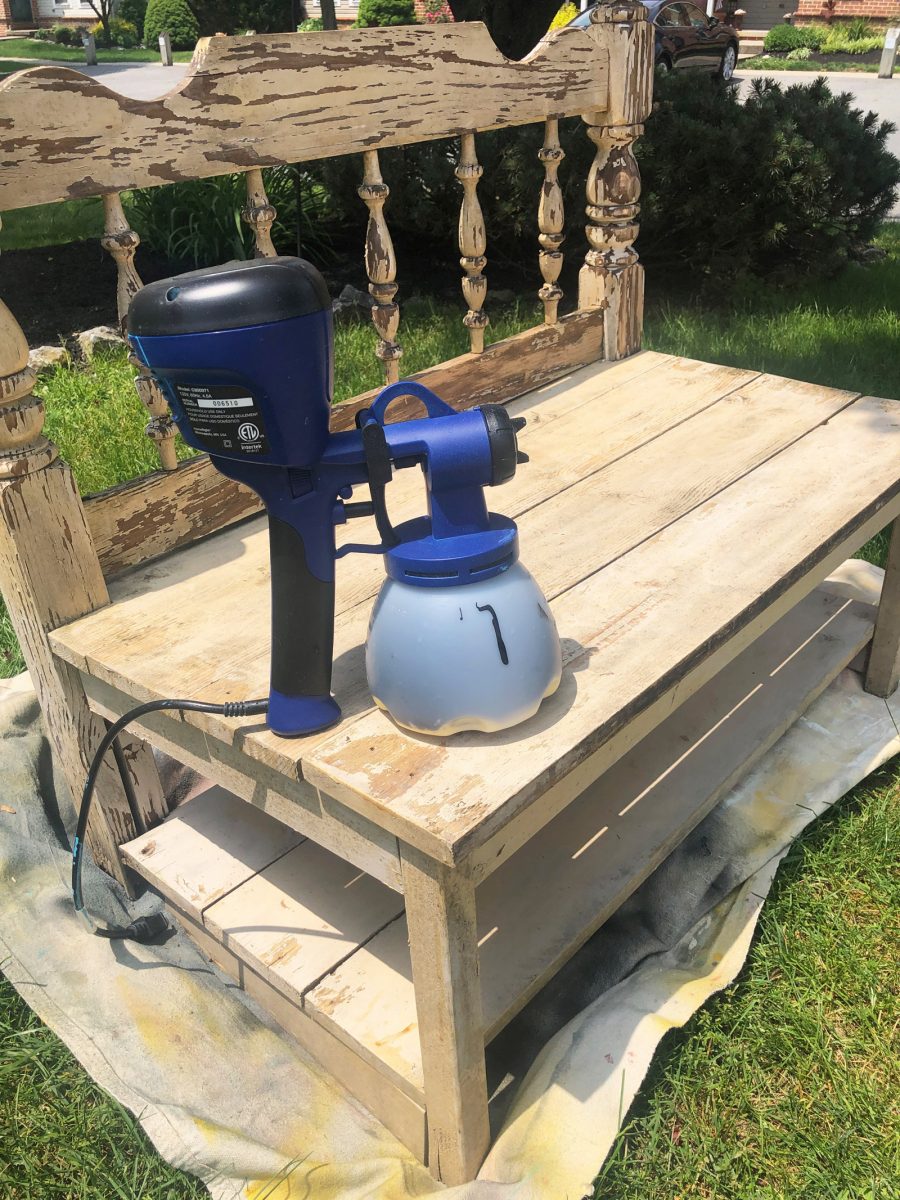 Although I've been enjoying yellow as an accent color this Spring, I wasn't sure how I would like it on such a big piece.
I shouldn't have worried! I absolutely love how the bright, cheery yellow adds just the right pop of color to this little garden.
And every time I look out my front door it makes me smile! Click here to see how it looks now!
To chat with me more about our mutual love of DIY and crafting, please click this link to start a conversation on Facebook.