This post is sponsored by BabbleBoxx.com on behalf of Erie Insurance.
If there's one thing I've learned over these past seven or so years of sharing home decor and DIY ideas, it's that the smallest things often times make the biggest impact.
And by impact, I'm not just talking about how wonderful the project may or may not be, I also mean how well the idea is received by you, my dear reader.
Sometimes I come up with an idea that works for me and I share it and the related pin goes crazy on Pinterest. Tons of people pin it and I get a lot of traffic to Create & Babble from that pin. But other times, the idea doesn't go over as big. And I've learned it's not because the idea isn't a good one. It could be many reasons. But I have to say that usually the simplest ideas go over best.
And that's what I'm sharing today. This idea is not new. I'm sure that hundreds (if not thousands) of people have done this little gardening project but it just occurred to me and I like how it looks so I'm showing you today.
What I did was so simple.
I had this old, vintage, rusty watering can.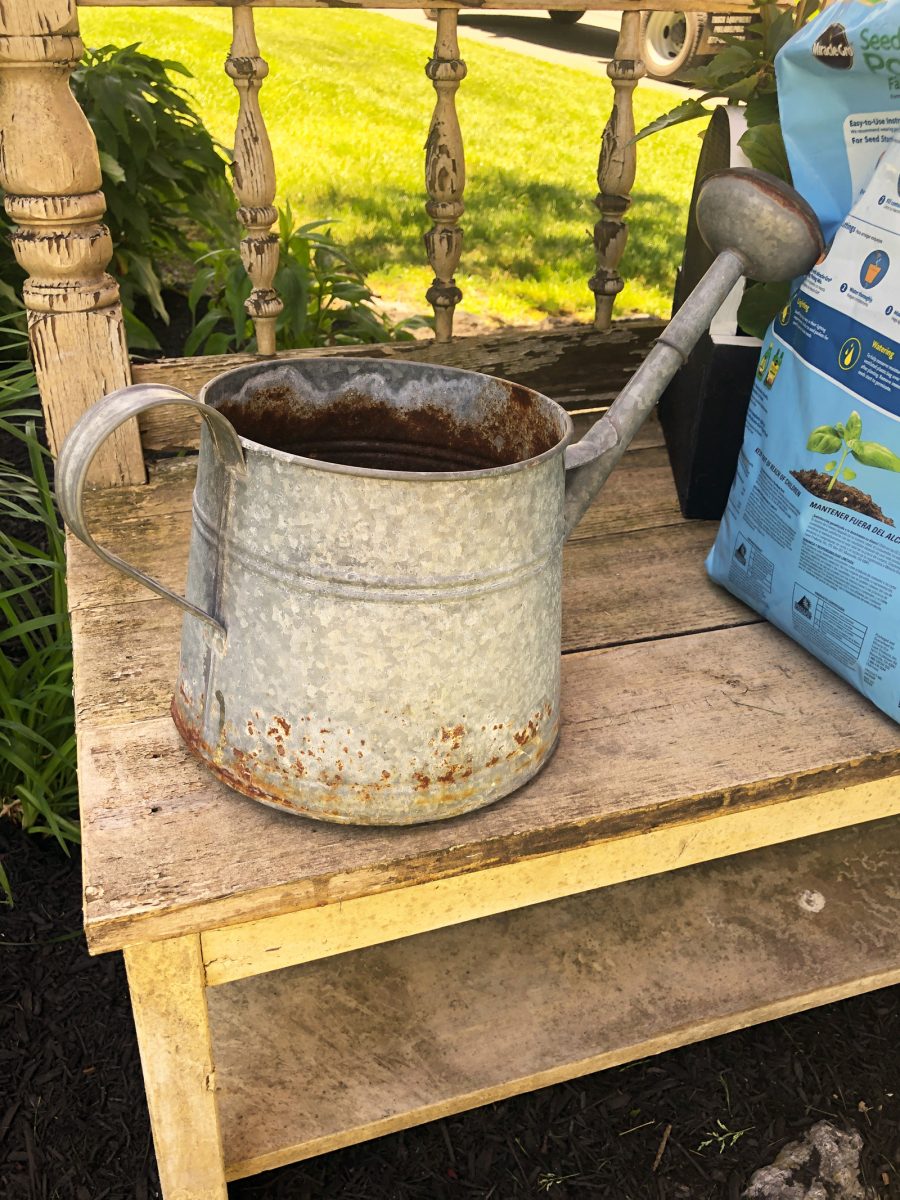 I love the rusty charm, don't you???
Well my ideas was to place stones in the bottom of that can.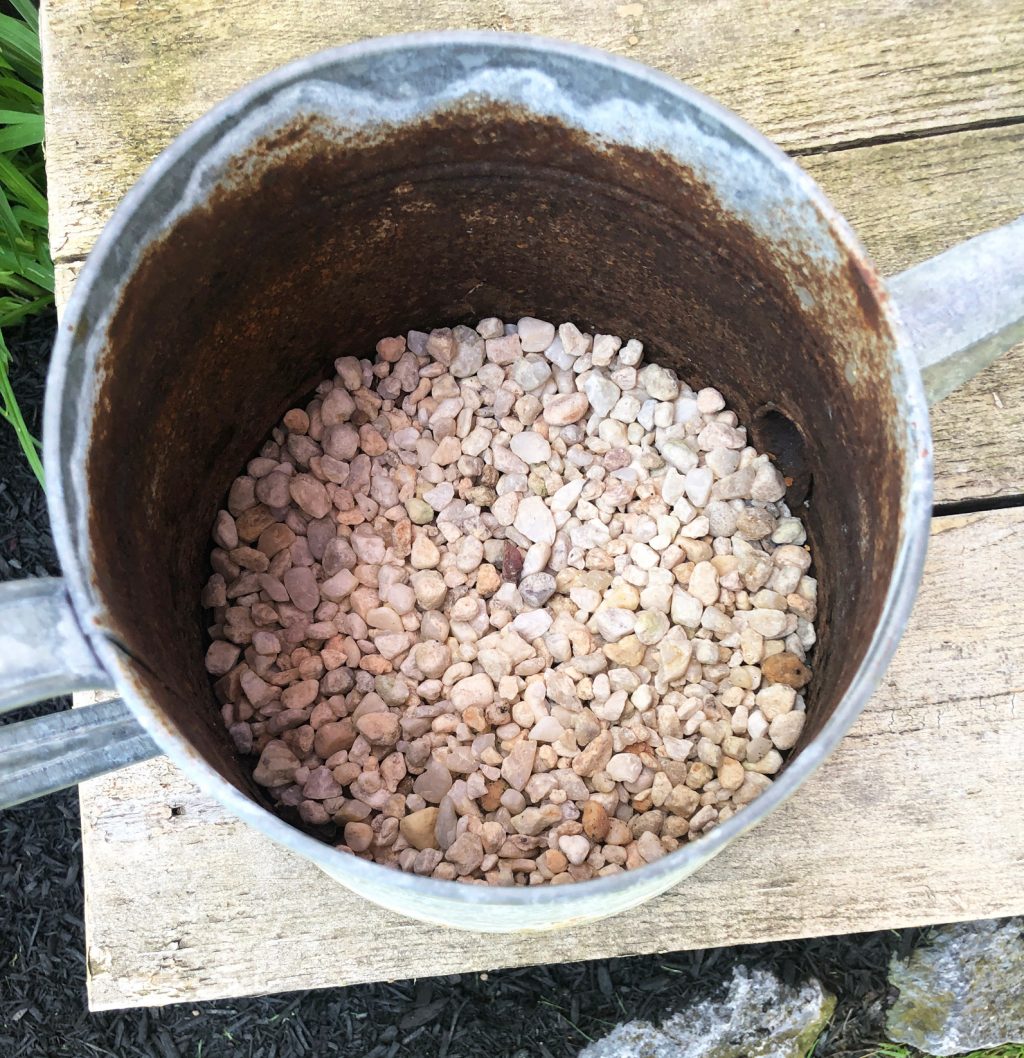 Then add dirt and some flowers! I know. It's super simple. But it looks awesome!
Especially in my front flower bed next to my hydrangeas and the old headboard bench that's about to get a facelift.
I bet if a did a survey with my readers that they would overwhelmingly ask for simple projects over complicated, multi-step projects. I would also ask them for more ideas for objects to use as flower pots!!!
Speaking of surveys, Erie Insurance recently commissioned a national survey to gain insights into consumer preferences and trends. It was no surprise to me that most of the people surveyed like or love their homes. That's good! Why would you buy a home you didn't like???
But, the survey also found that many people are not aware of one of the most important insurance coverages a homeowner can have: "guaranteed replacement coverage". This coverage would pay to rebuilt a home in today's dollars. I got this coverage from Erie Insurance when I bought my home.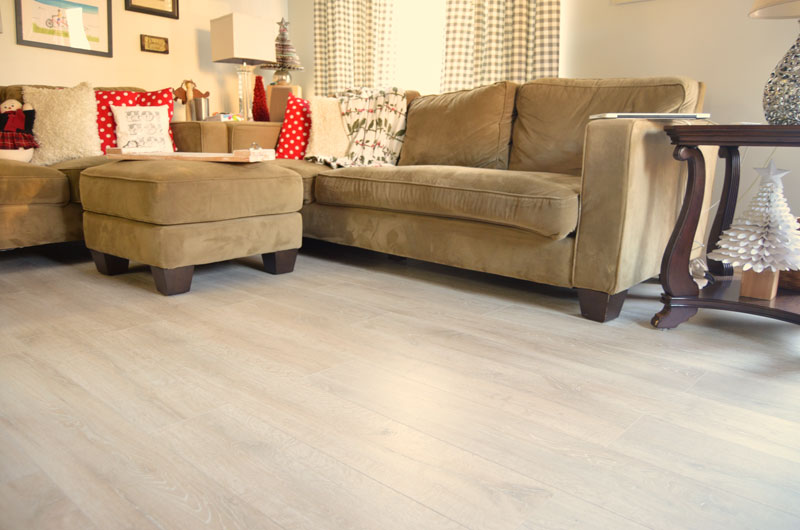 It was also interesting to me that the survey revealed that when asked about hardwood floors, that most respondents said they'd pass! I'm in that camp. I love my easy-to-care-for vinyl wood floors!
Do you have "guaranteed replacement coverage" for your home?