I have what I believe is a very common home decor problem: How to fill up a big, blank wall. I love gallery walls that have all types of art and family photographs on them and still have a cohesive look. The problem is finding affordable large wall art, right? The answer is to make your own. But what? I have the perfect solution.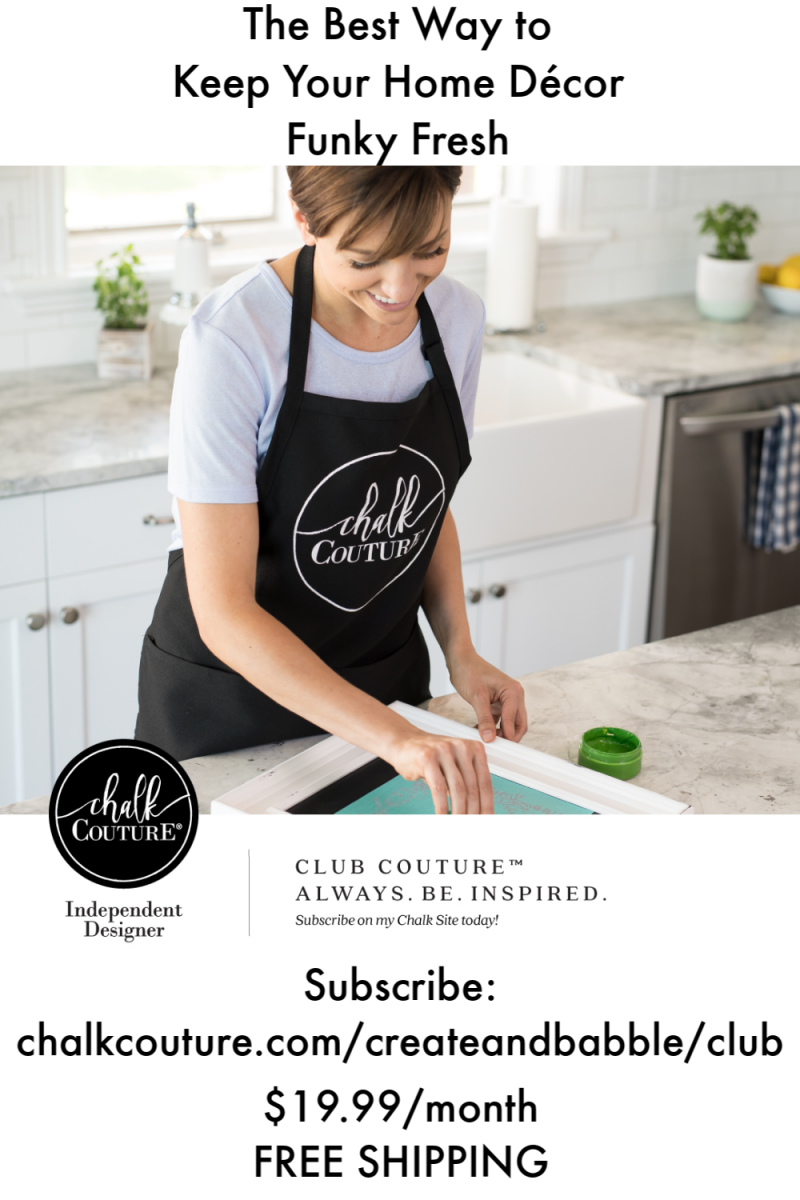 ---
The fastest and easiest way to make large DIY wall art is with Chalk Couture. You can make big, beautiful pieces in minutes. Literally minutes. And the best part? It looks like it took an artist hours to make it.
Let me show you a few examples in my house.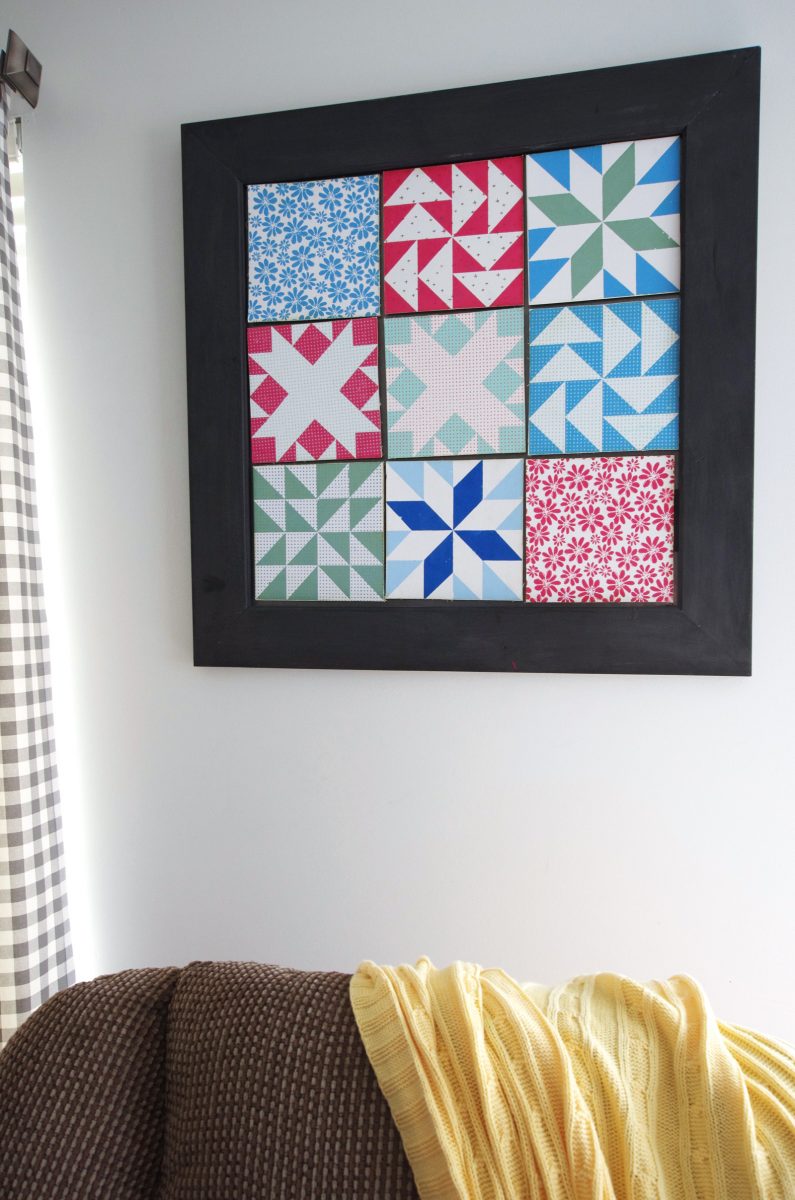 There was a blank wall behind my recliner in the family room. I had made this framed magnetic board last winter but found I wasn't using it as I had intended. But I didn't take it down. Instead I used two transfers from Chalk Couture (quilt squares and pattern blocks) along with Chalkology Paste on canvas squares then attached magnets to the back. Now I have a beautiful quilt design that I can change up whenever I want!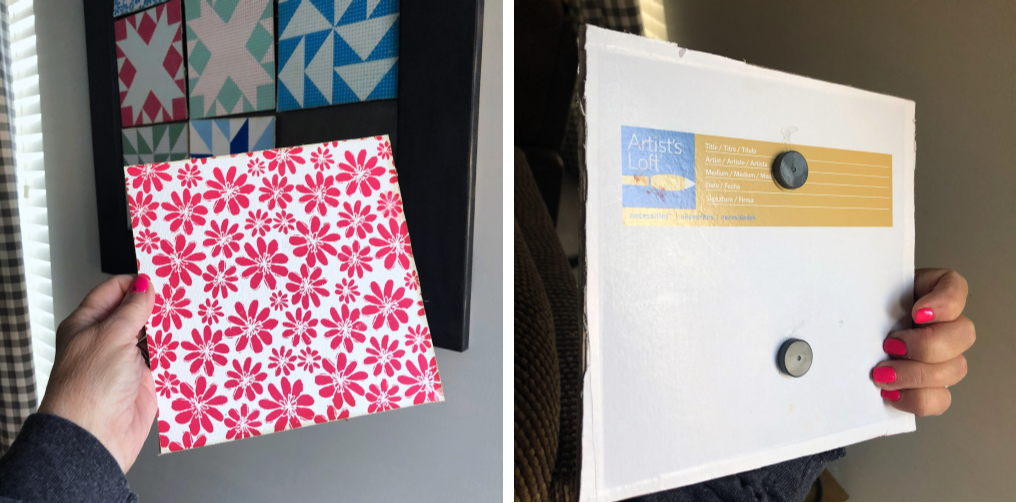 CLICK HERE to see the FB Live Video on how I made the quilt squares.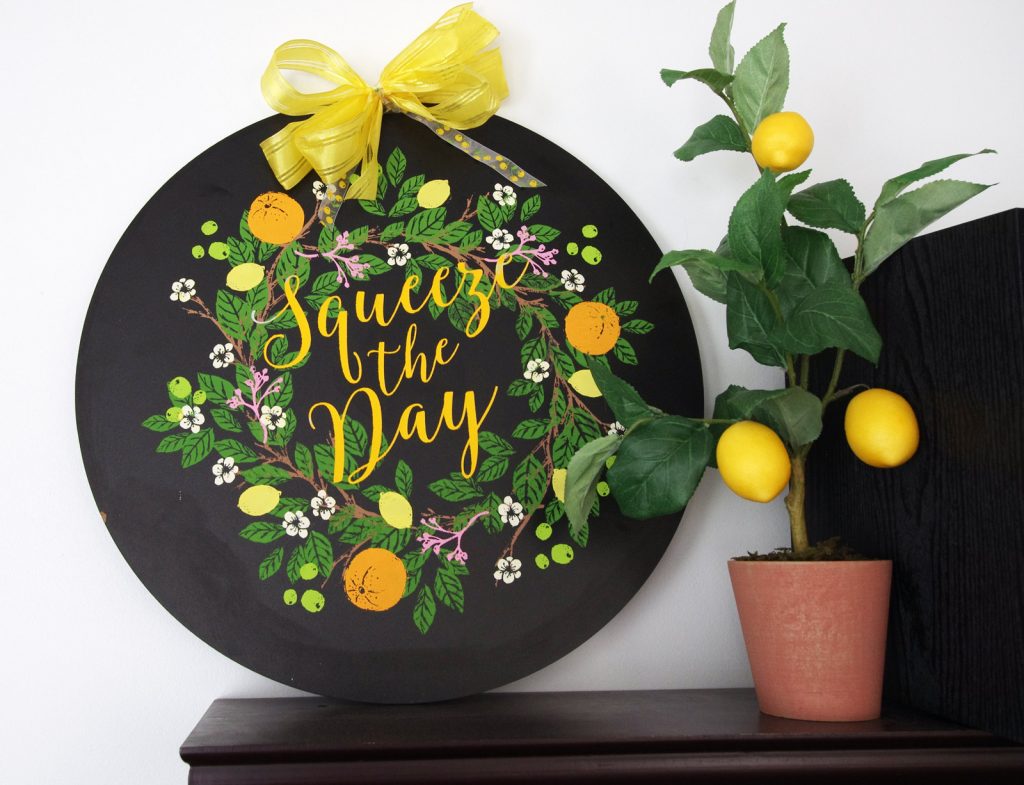 Another blank wall area: above the television there is a small shelf that holds a speaker. It needed something.
Again Chalk Couture to the rescue! I had no idea that lemons (and well all fruits really), are popular decor items this year, did you? Leave it to Chalk Couture to know that!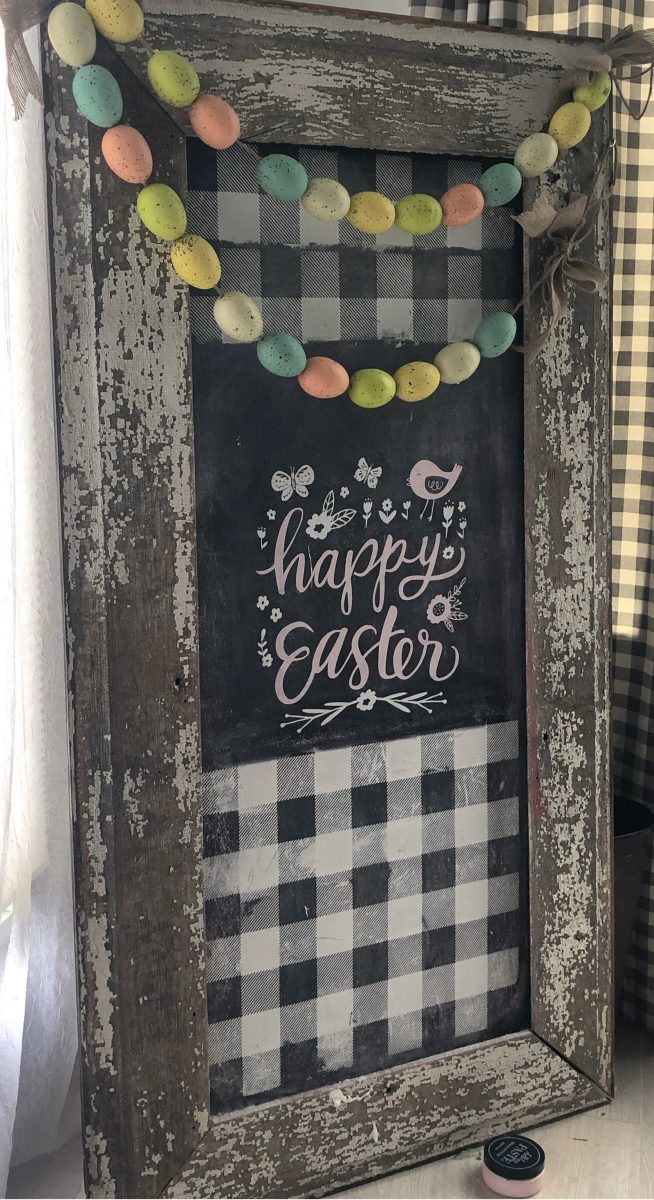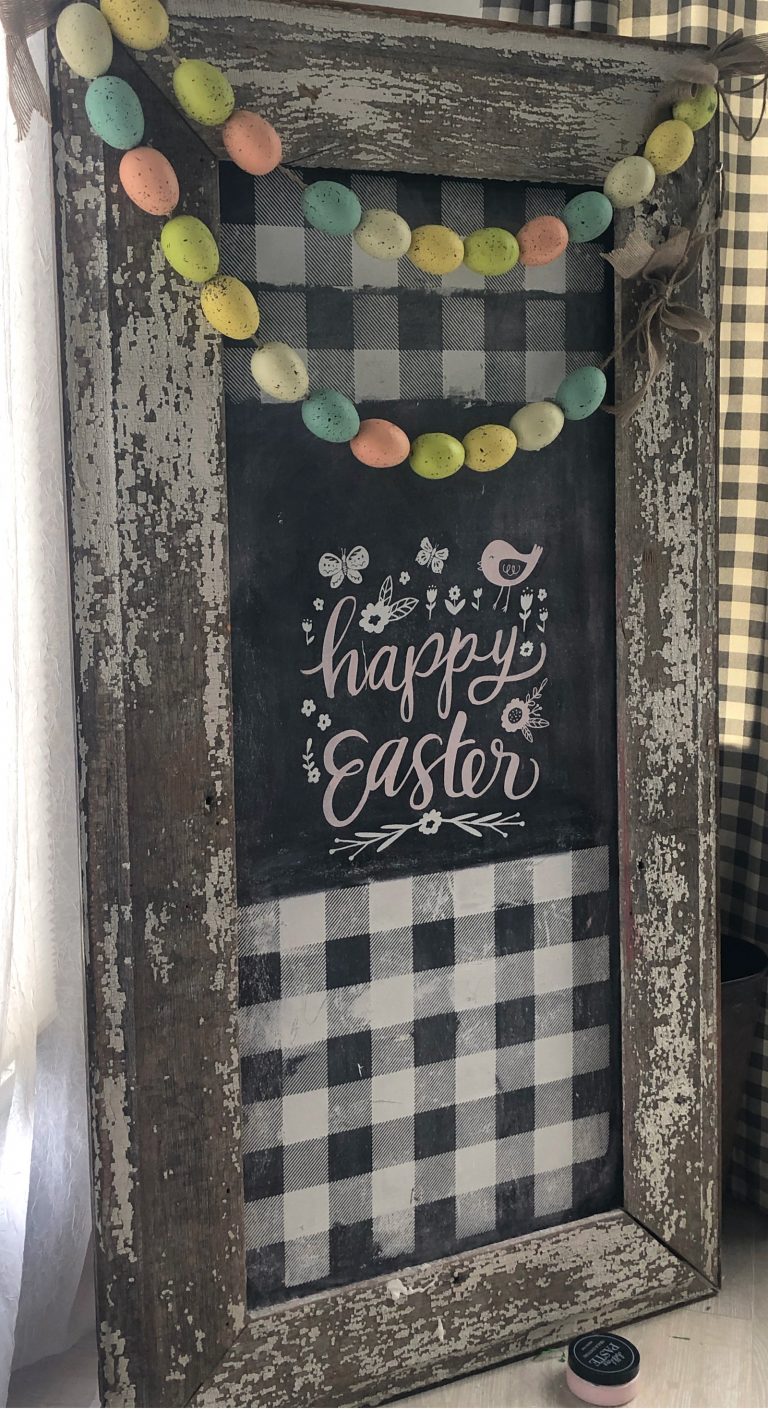 This old salvaged wood chalkboard takes up a lot of wall space and I used the Buffalo Check and Happy Easter transfers to bring a fun, springy feel to this corner of my family room.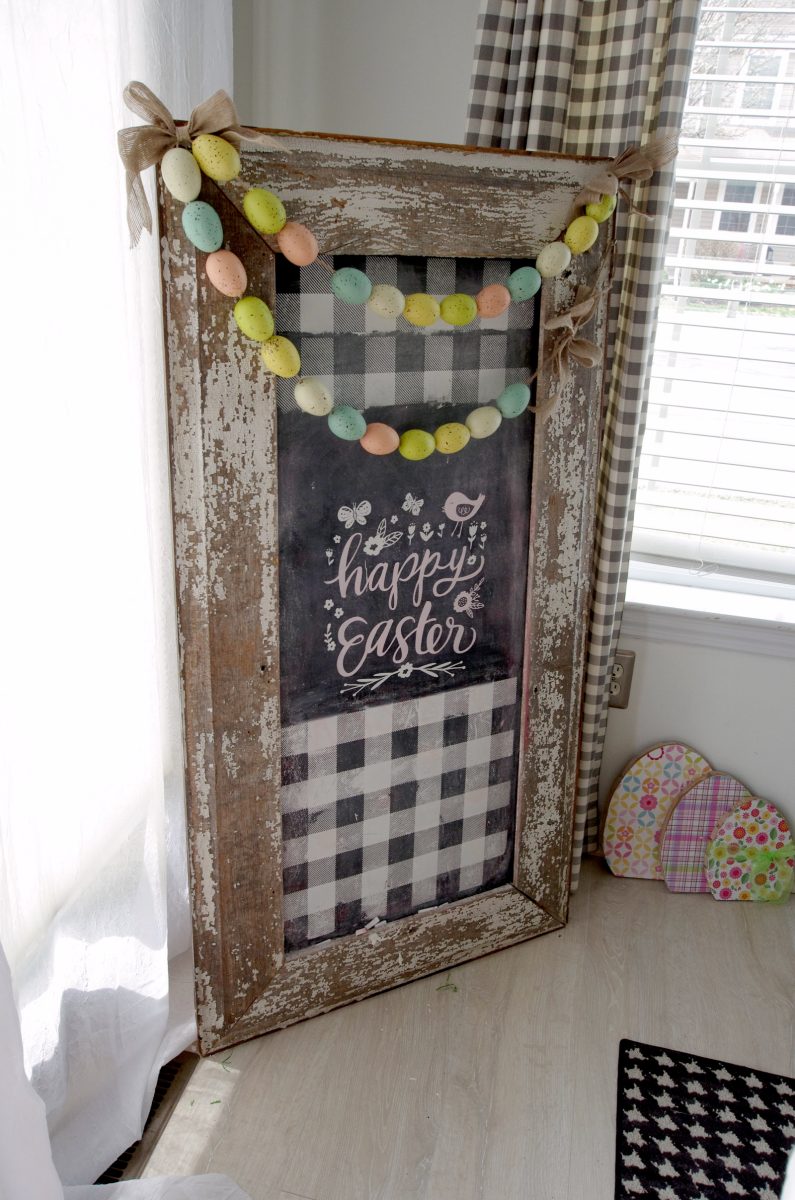 Chalk Couture makes DIY high-end home decor achievable for everyone. That's what I love about it. Whether your an artist or creatively-challenged we can all make beautiful pieces for yourself and to give as gifts.
For my Canadian friends!
Chalk Couture is currently only available in the U.S. but we're expanding into Canada next month. If you would like information about the opportunity of becoming one of Canada's first Chalk Couture Designer please send an email to me at jeanie@createandbabble.com. If you already know this something that you are interested in, I encourage you to sign up to pre-register. You will need my designer ID #17632 to pre-register here.
My American friends can sign up here.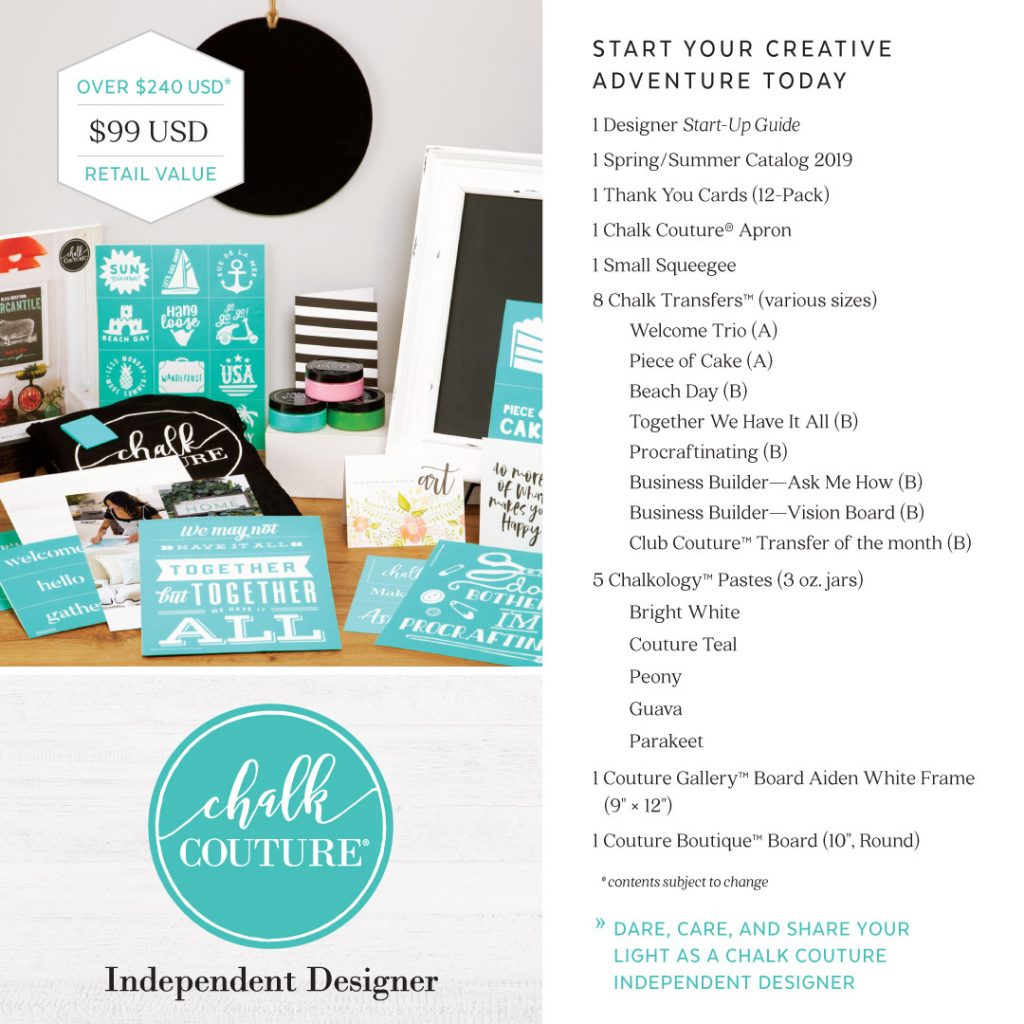 Would you like to see more?