Everybody loves tote bags right? But I think everyone loves personalized tote bags even more. Tote bags that reflect a person's style, interests, hobbies, etc. Those are the best tote bags!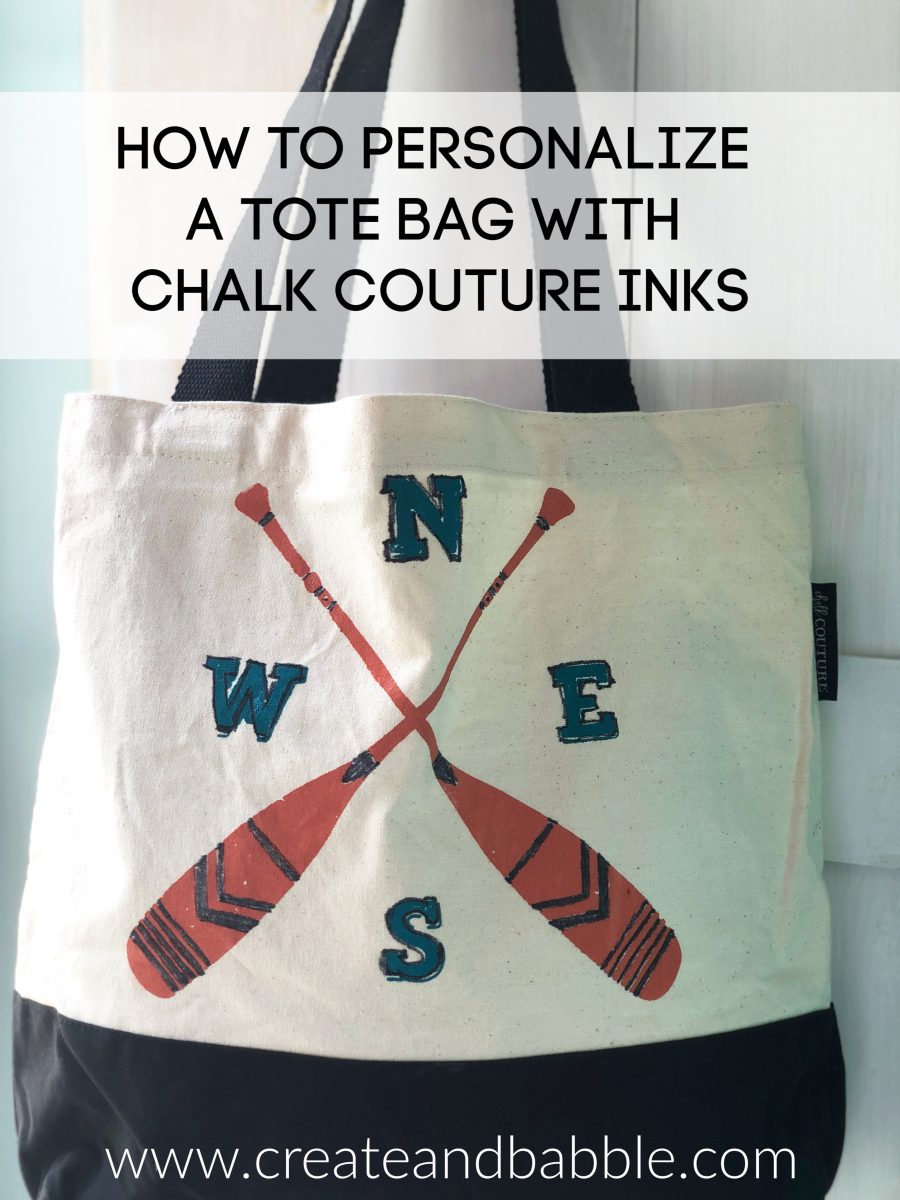 I'm going to show you how to easily personalize a tote bag using Chalkology Inks and Chalk Couture Transfers.
The first thing you're going to need is a tote bag.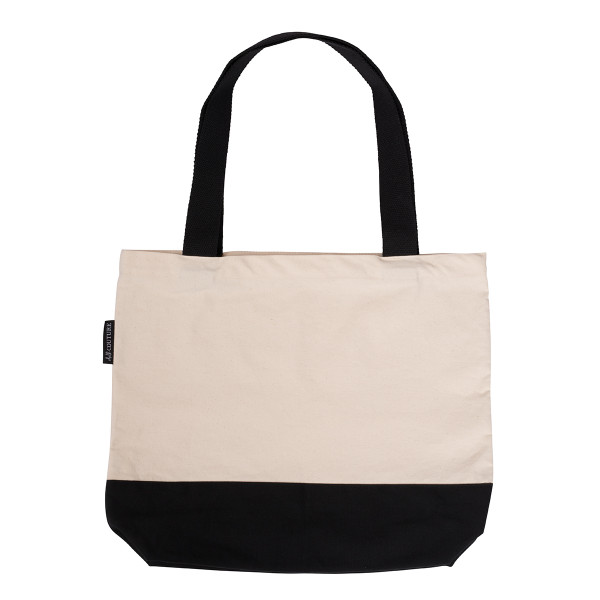 Chalk Couture offers a really nice canvas shoulder tote that I highly recommend. It features a classy black and natural design. This unlined Shoulder Tote is ideal for use with Couture Inks. (It coordinates perfectly with the Clutch for a complete set.) The Tote measures approximately 13.5″ x 17″ at the top, excluding handles.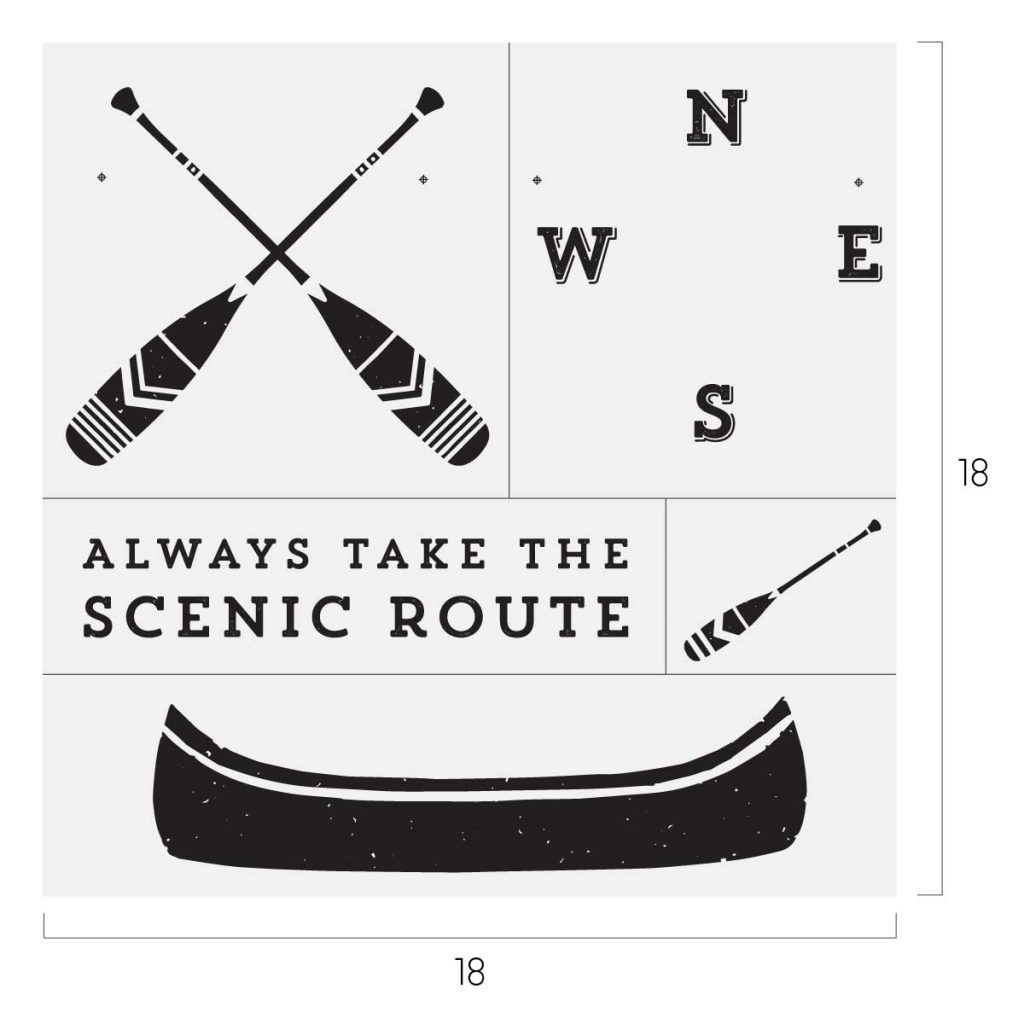 Since the tote that I am making is for my husband to use to store and tote his paddle board accessories, I chose the Scenic Route transfer to use.

The inks I used: Fig, Papaya, and Tide.
Yield: 1 personalized tote
How to Personalize a Tote Bag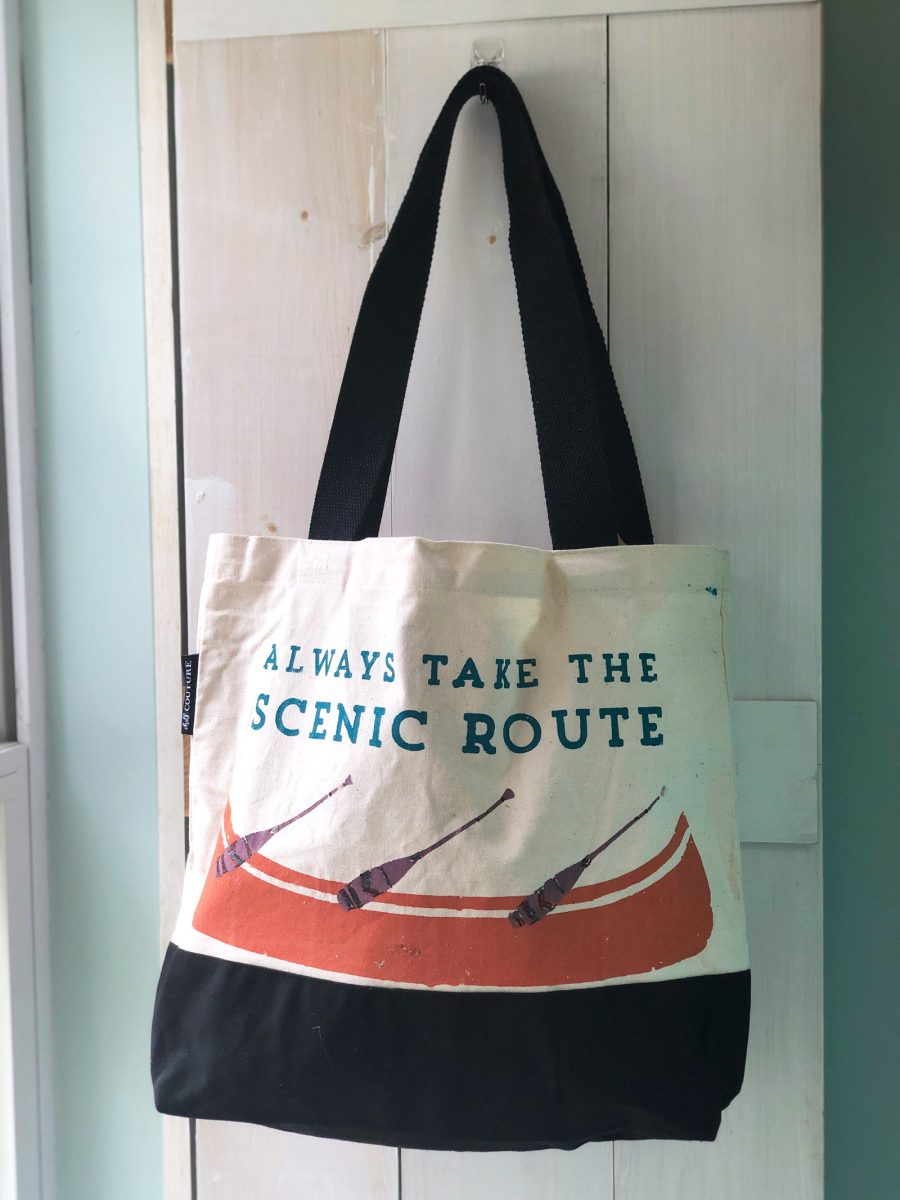 How to personalize a plain tote bag using Chalk Couture products.

Active Time 15 minutes

Total Time 15 minutes

Difficulty Easy

Estimated Cost $30
Materials
ToteBag
Chalkology Inks
Transfer
Squeegee
Instructions
Peel transfer from backing. Do not pull diagonally to avoid stretching. Ensure adhesive side does not curl and touch. Place transfer on tote bag and ensure tight adhesion between transfer and fabric. TIP: follow trim lines to cut design into individual pieces before using.
Apply Chalkology Ik by spreading a thin, even layer over design using a squeegee. Scrape excess off transfer and return to the jar.
Remove transfer slowly from surface. Do not pull diagonally to avoid stretching. When removing transfer, check color coverage. If there is uneven coverage, re-adhere transfer and apply additional ink before continuing. Heat set inked designs with medium iron, using parchment paper a a barrier, for a minimum of four minutes per side. For layered projects, heat set after each layer.
Clean Transfer immediately after use in warm water, gently using a Board Eraser if needed. Scrub gently to prevent transfer from stretching. Some staining with repeated use is expected.
Dry Transfer by laying flat with adhesive side up until fully dry. When fully dry, return Transfer to backer sheet.
Store flat in a cool, dry place
If you are anything like me, you are a visual learner too! I invite you to watch the replay of the Live presentation of making this tote bag over on my Facebook page here.
I would also love to have you on my notification list. Please join that list here.