We all have them. Stained t-shirts. What do you do with yours? Cut them up into rags? I do that too but I have some that are favorites that I just can't cut. I want to show you how to recycle stained t-shirts and make them wearable again. And it's so easy. No vinyl, no expensive craft cutting machine, no weeding.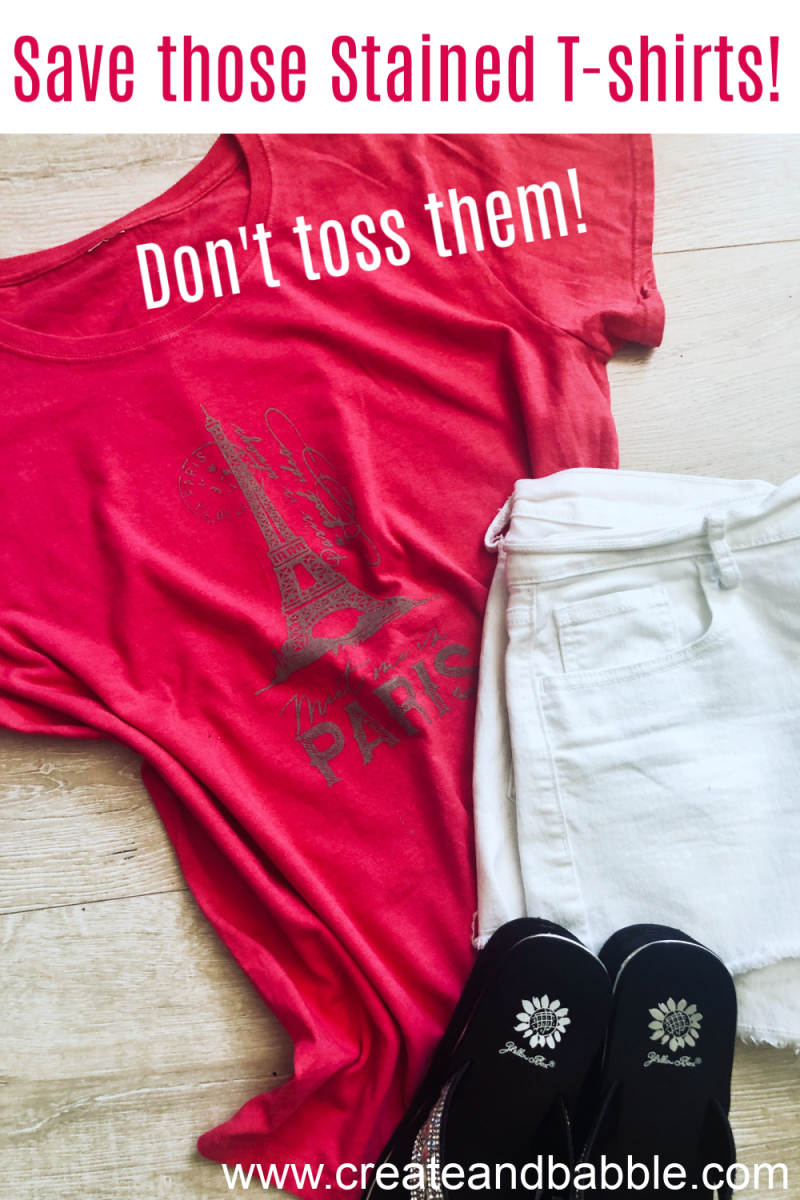 Here is how to recycle stained t-shirts using Chalk Couture Inks and transfers. It doesn't get any easier than this. (I did one "Live" on my Facebook page. You can watch it here.
If you would like to receive notifications of when I go live on Facebook, go here.
Gather up all your favorite t-shirts that are stained: yours, your husband's, your kids, your neighbors. Well maybe not your neighbors – but hey, you could start your own little business recycling/saving/updating old, stained t-shirts! I think there's a real market for it, don't you? And I'm only half-kidding!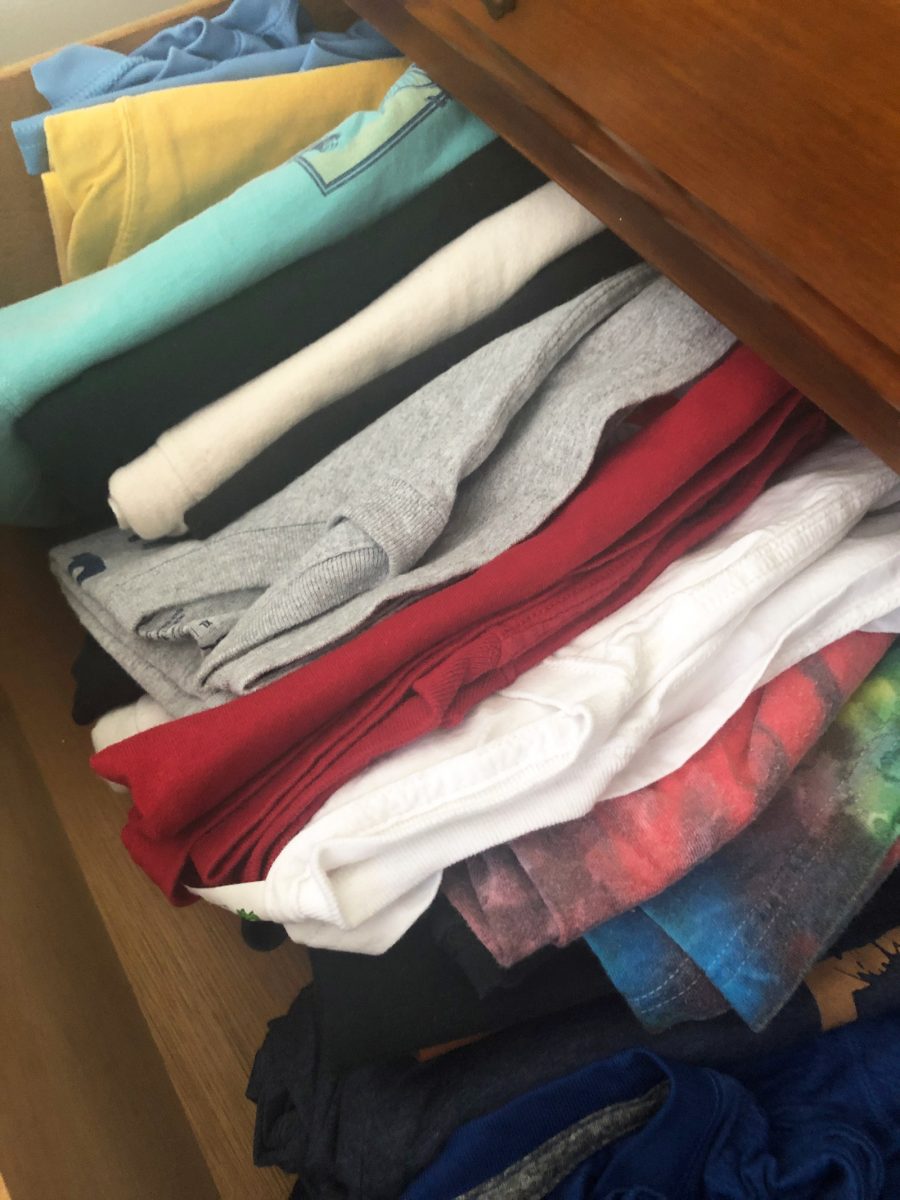 There's no shortage of t-shirts in this house! It's my husband's wardrobe staple. I have a few myself. Mine are mostly from events or of places that I've traveled to. I must admit I'm not a huge t-shirt wearer but I do have a few I like.
And those have stains on them. And one of my favorites has a stain on the sleeve. (I know! Right???) I have no idea. But I'd like to continue wearing it without looking like a bum.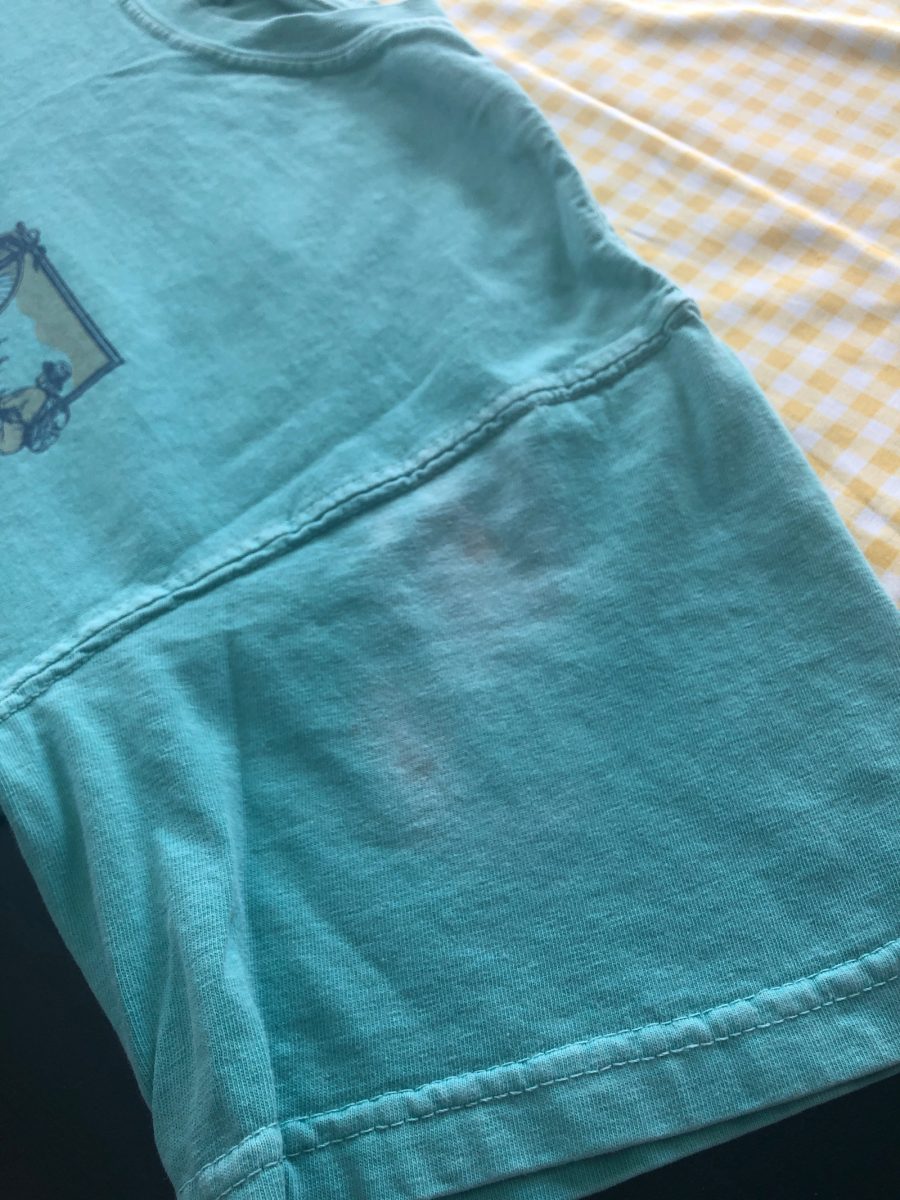 So here's what I do save or rescue and recycle stained t-shirts: I use Chalk Couture Ink to cover or camouflage the stains! It's so easy and the t-shirts looks great!
Just pick out some appropriate Chalk Couture transfers and some ink and get inking! If you haven't tried Chalk Couture Inks yet this is the perfect first project. After all you're working with something already messed up right???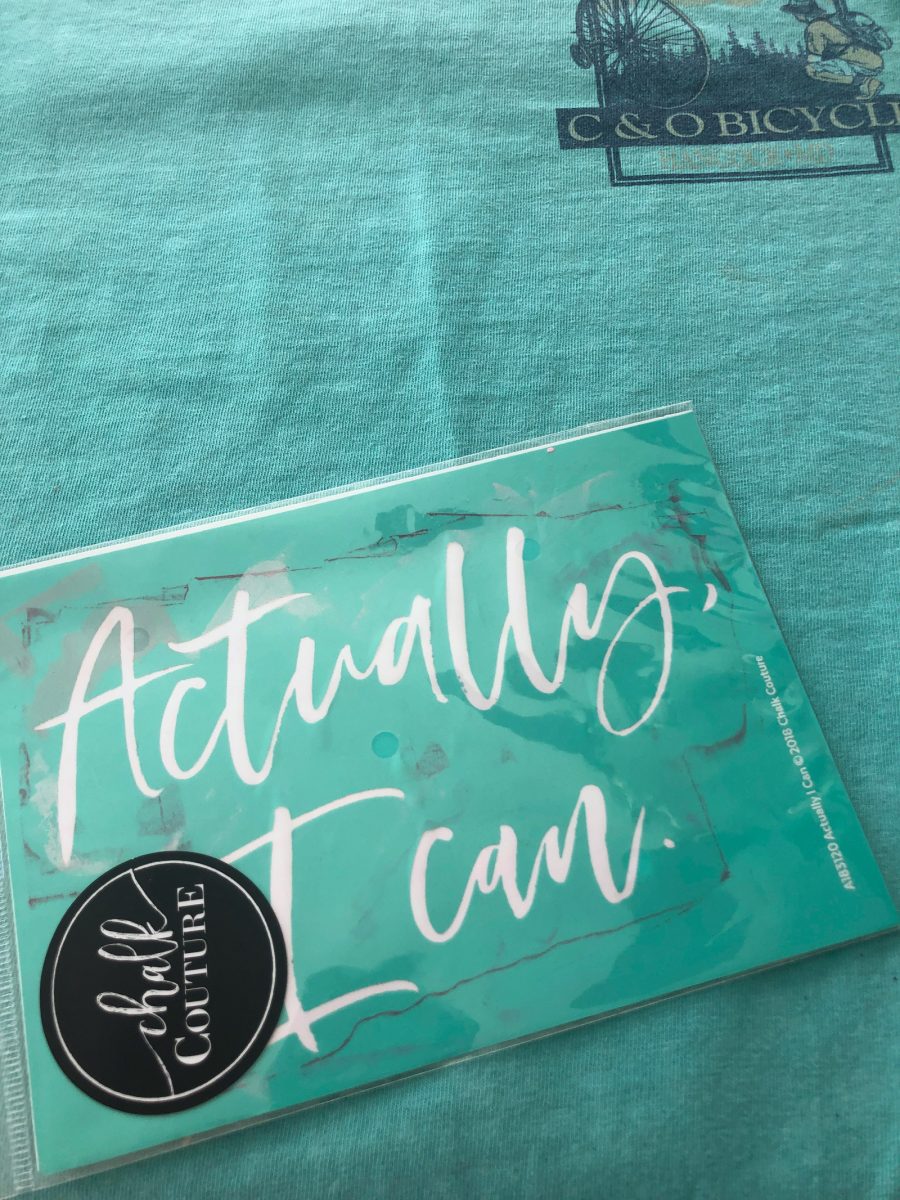 I got this t-shirt on the C&O Canal Towpath when we rode our bikes from Pittsburgh to Washington, D.C. That trip was quite the adventure and feat so I want to keep this t-shirt as long as I can.
I grabbed some blue Chalk Couture Ink and the Actually I Can transfer.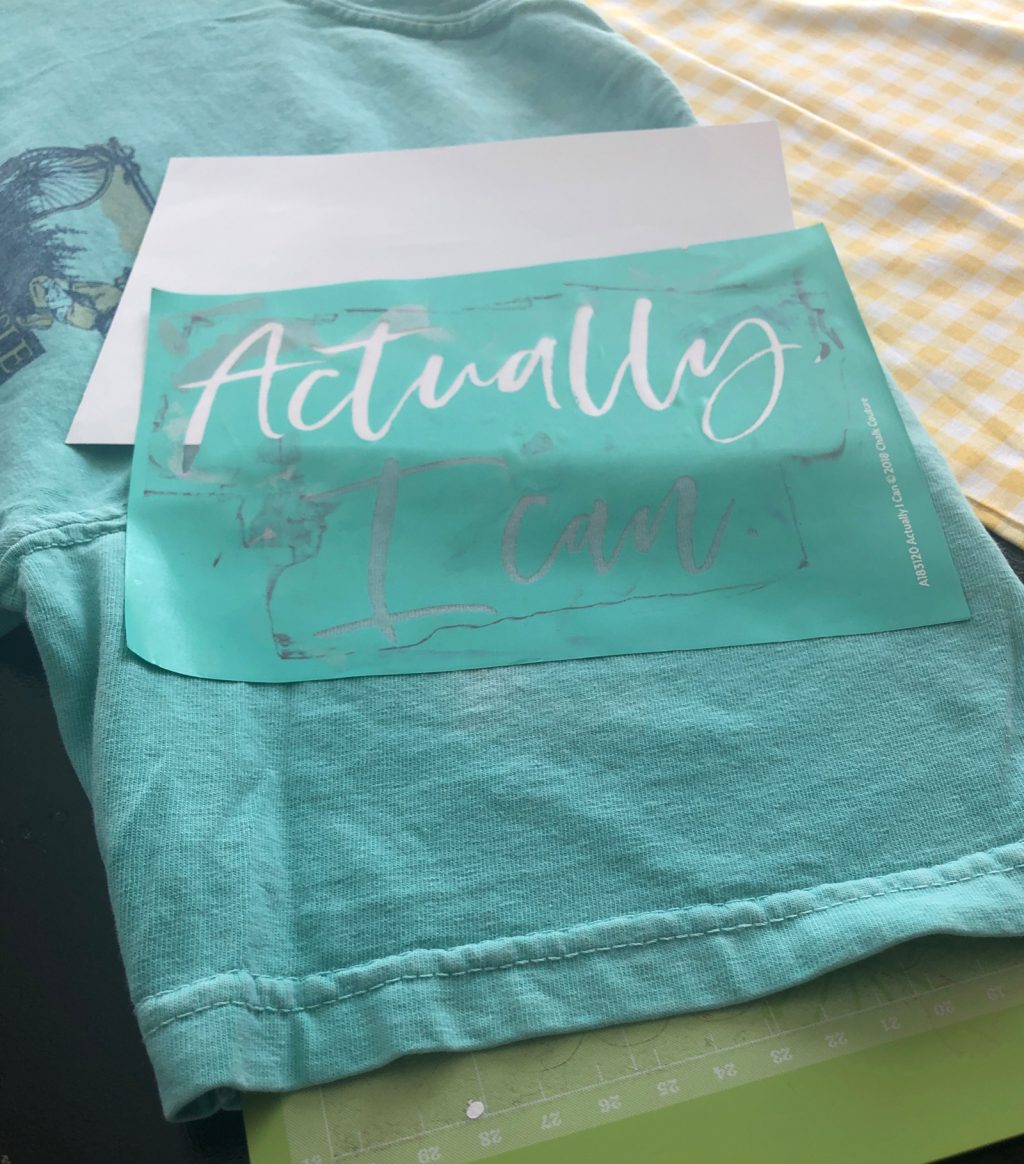 I just wanted to use the words "I can" from the transfer. I placed a piece of an old Cricut cutting mat and inserted it into the sleeve to keep the ink from bleeding through to the back of the sleeve. I then spread on a thin amount of ink over the silkscreened area of the transfer with the words "i can".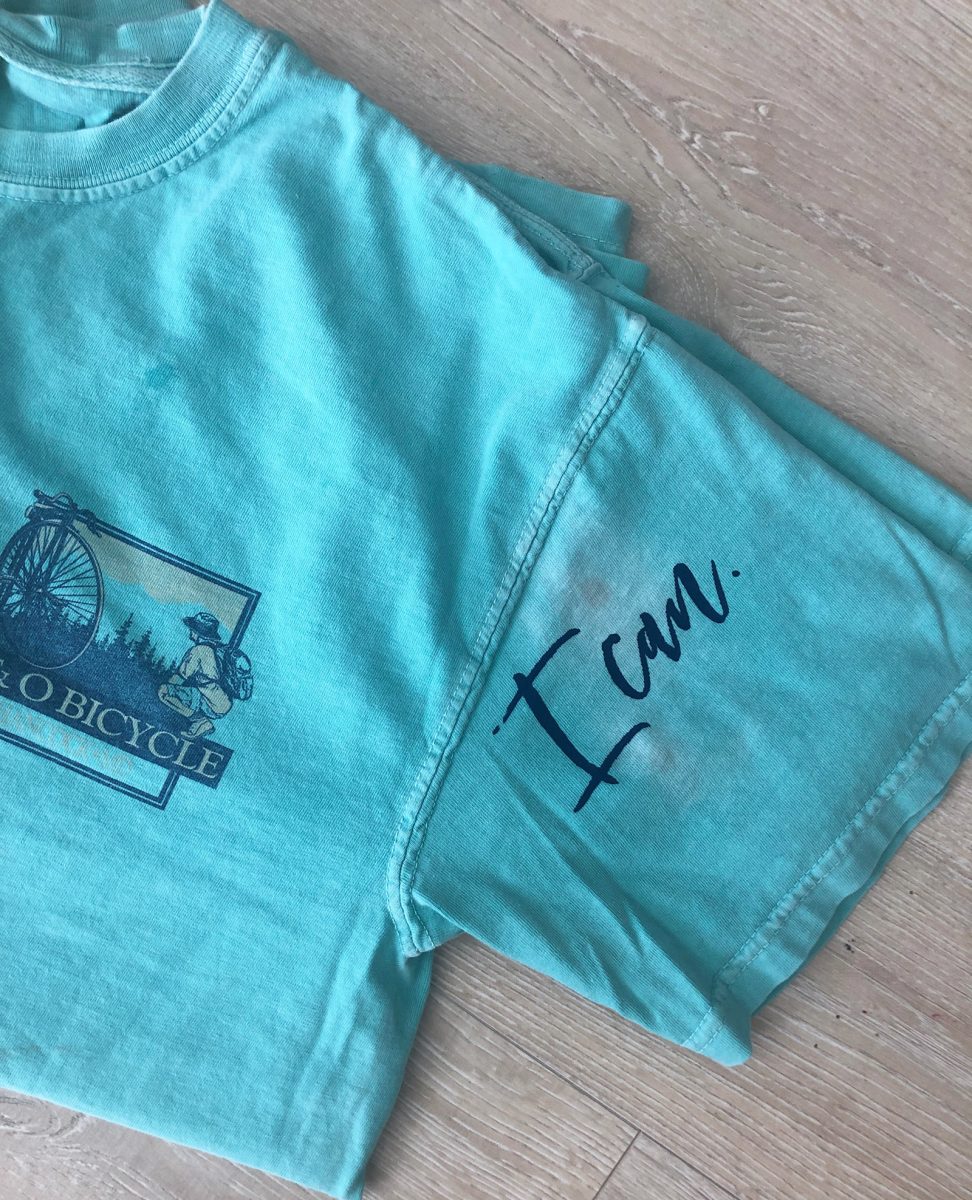 The blue ink is a perfect match to the already existing design on the front of the t-shirt. And while the design doesn't cover the stain, your eye is drawn to the words, not the stain.
Here's another t-shirt I saved. The front is fine, but I must have backed up into some fresh paint because they're some paint stains on the back.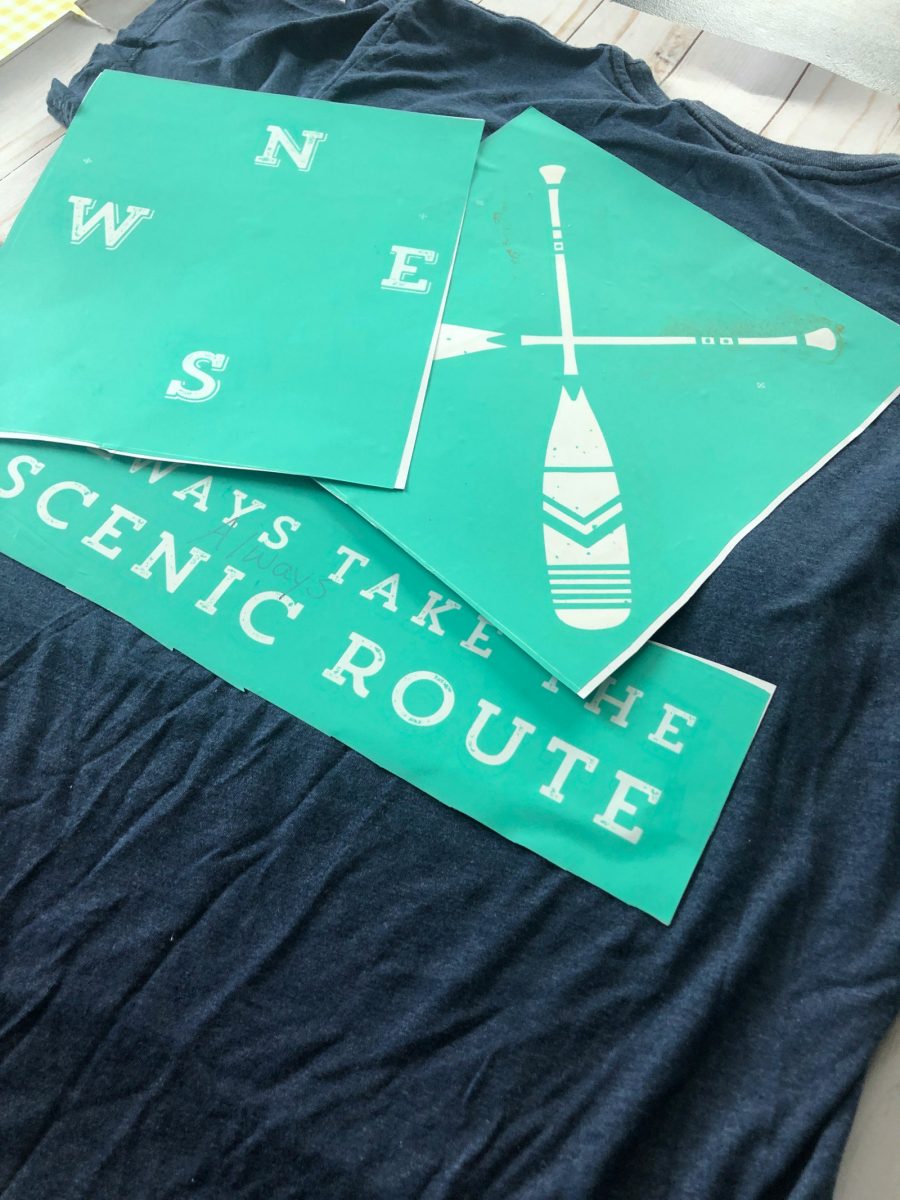 I used the Scenic Route transfer and white and gold shimmer inks that matched the designs on the front of the t-shirt.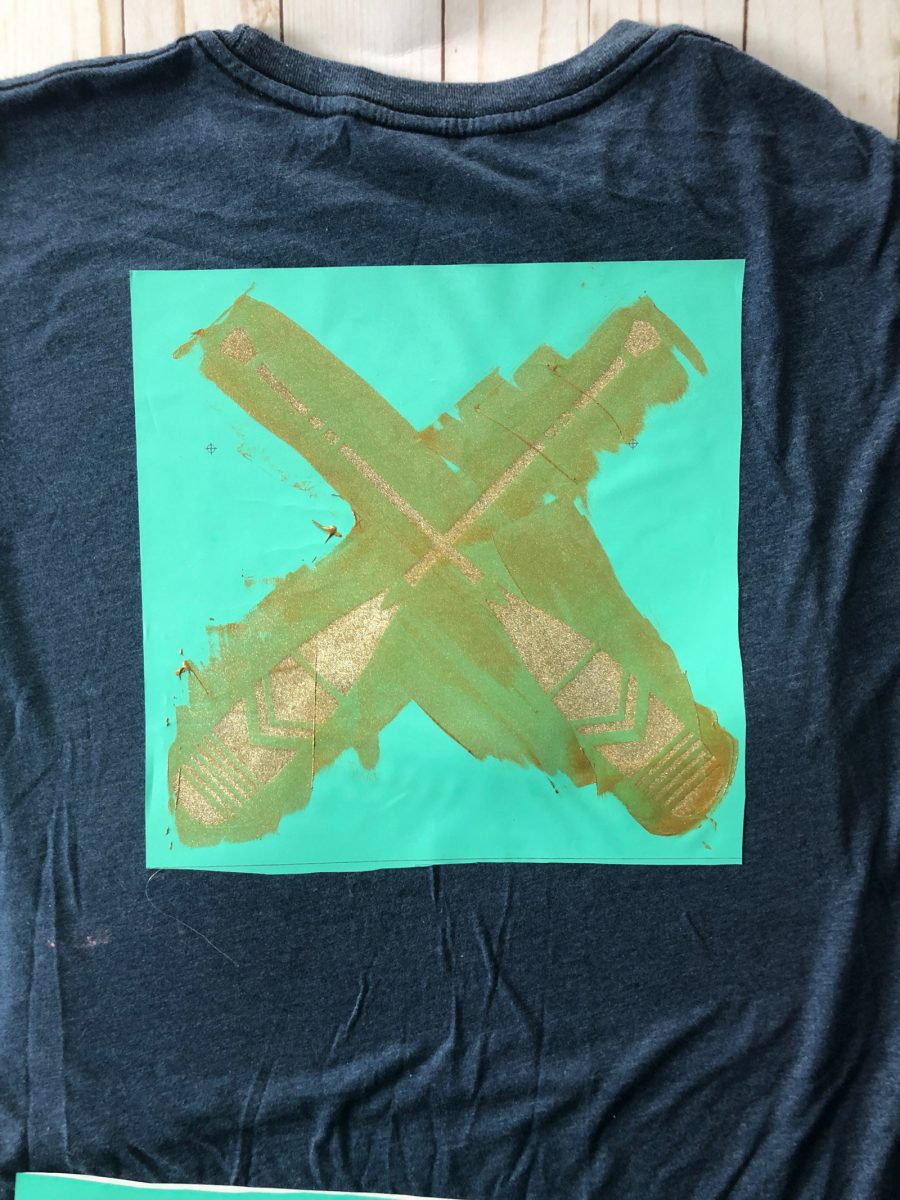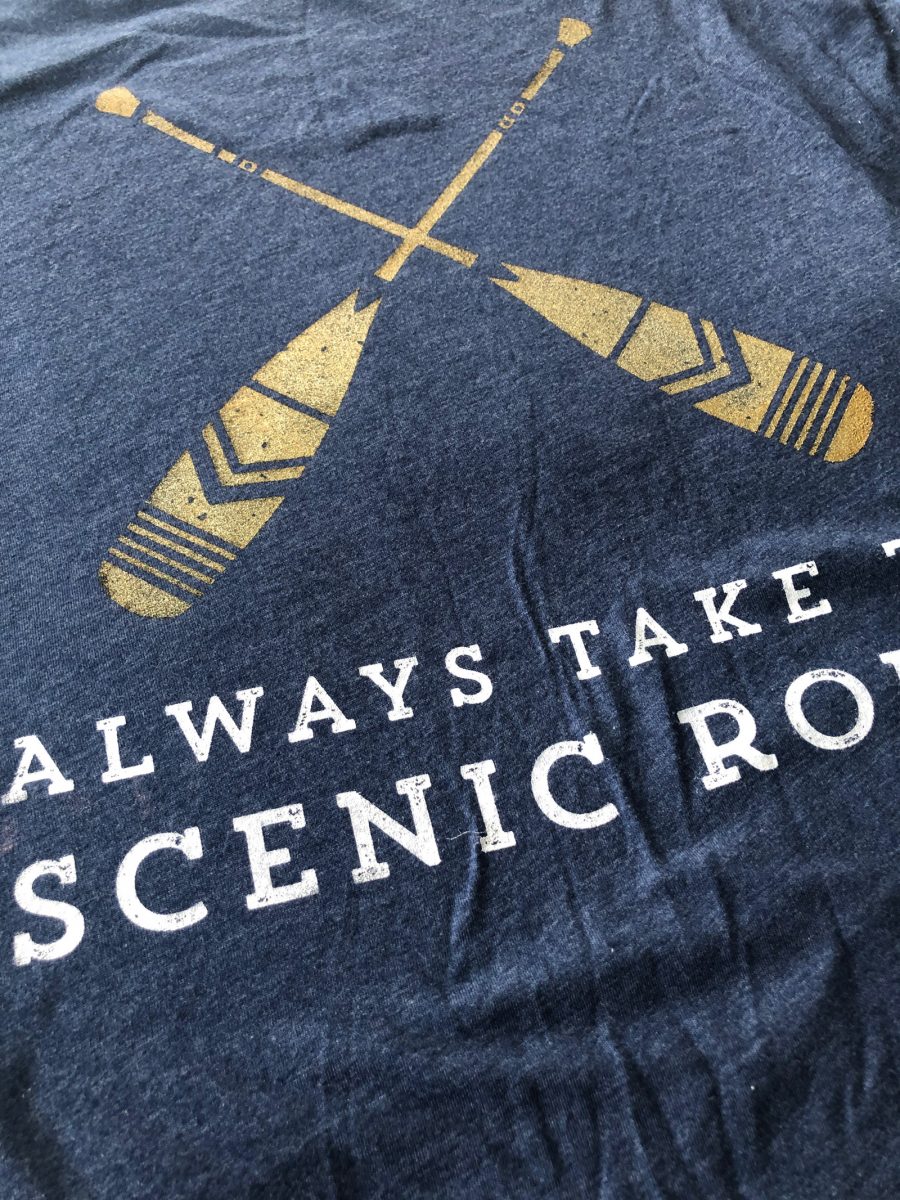 I love how it looks!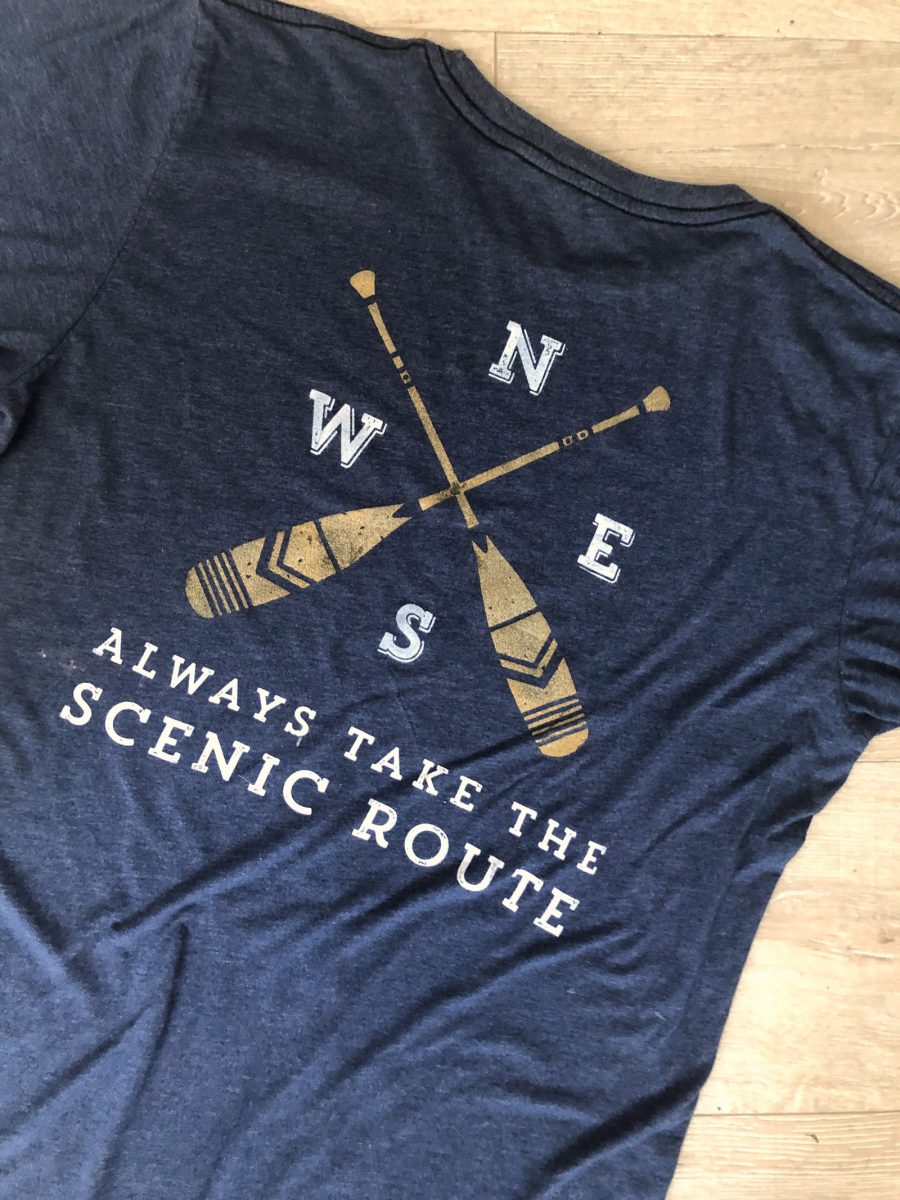 How many t-shirts do you have that need rescued?