Day One of our bicycle ride, Pittsburgh, Pa to Washington, DC is done and in the books!
What a great day! My sister-in-law Becki, dropped us off (me, Dan, and my brother Jim), right next to Point State Park. We made our way down to the Point, and to the official start (or end, depending on your perspective) of The Great Allegheny Passage (GAP).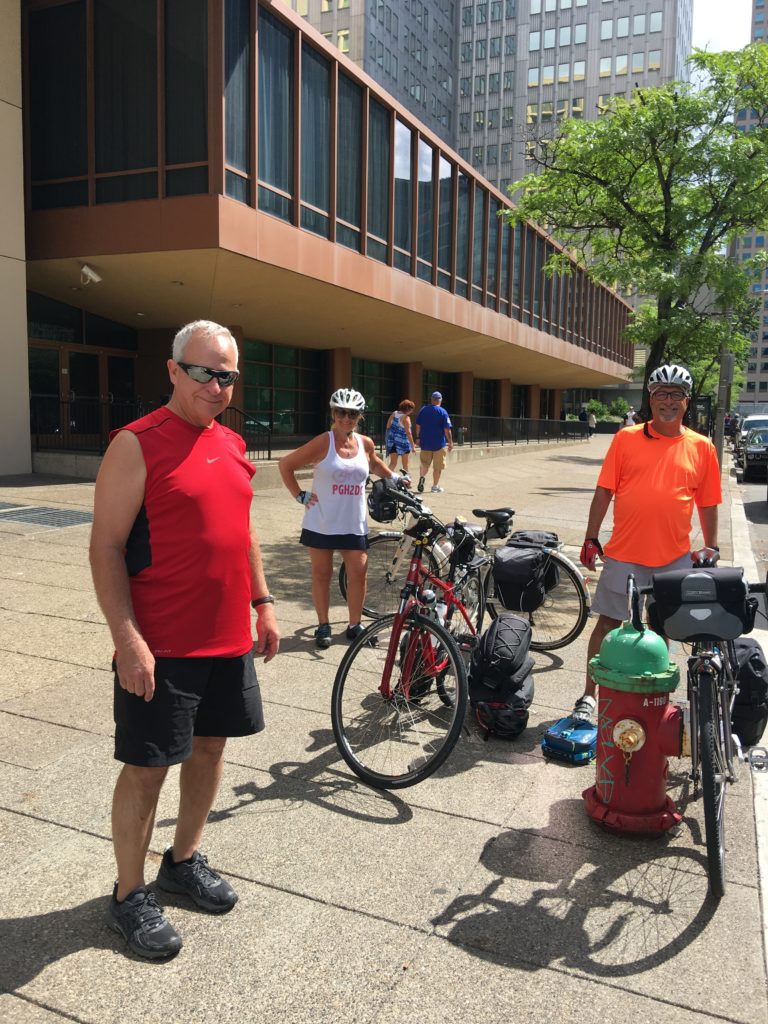 Our trek started out at Point State Park where we took the obligatory photo at The Point.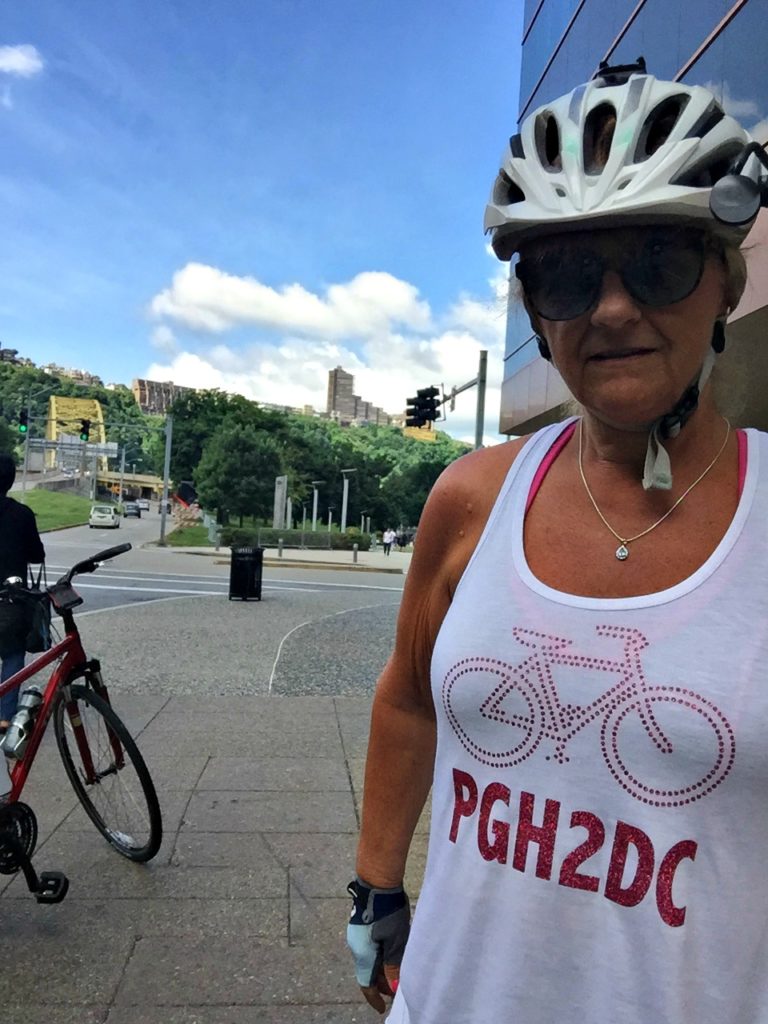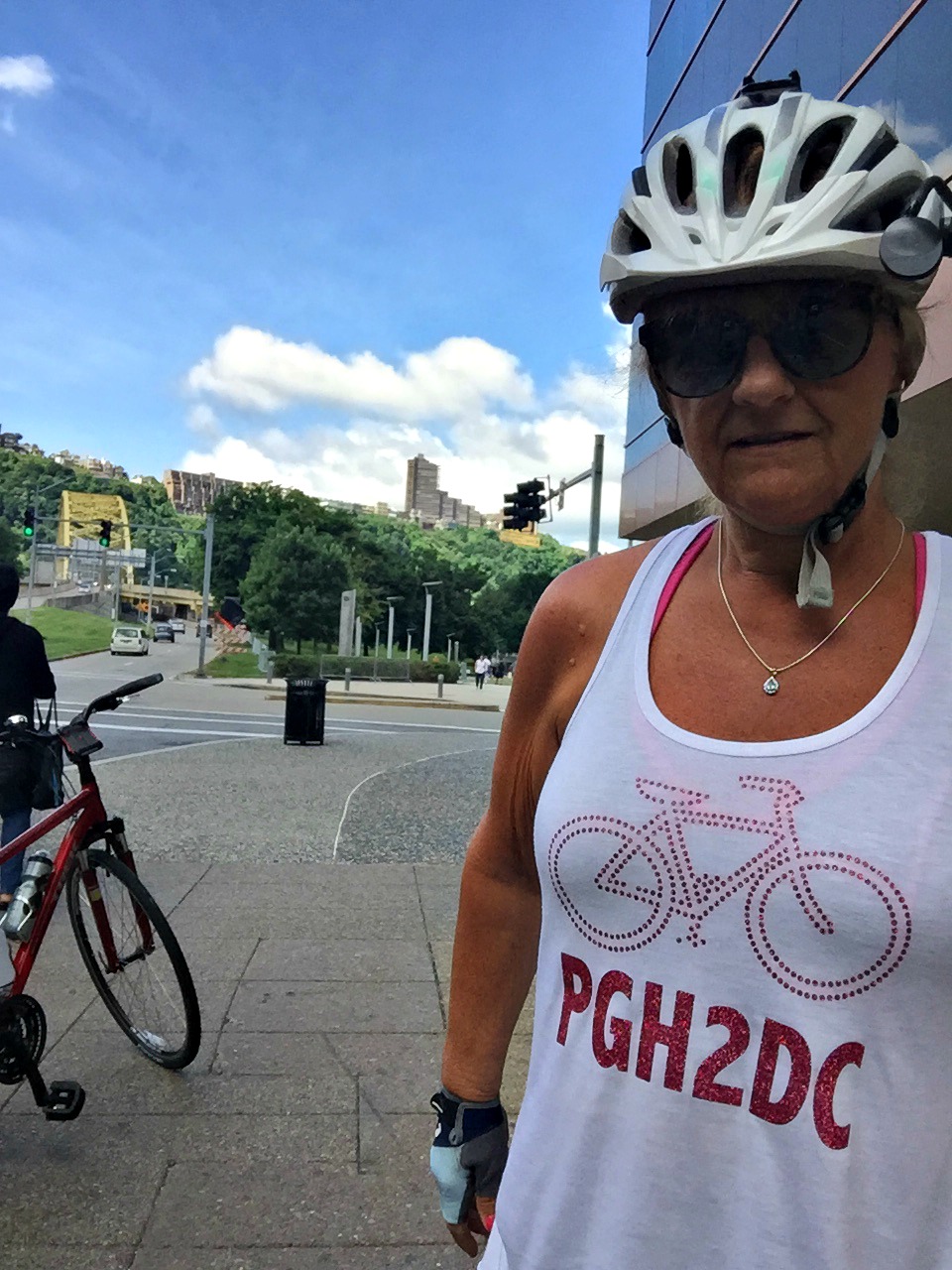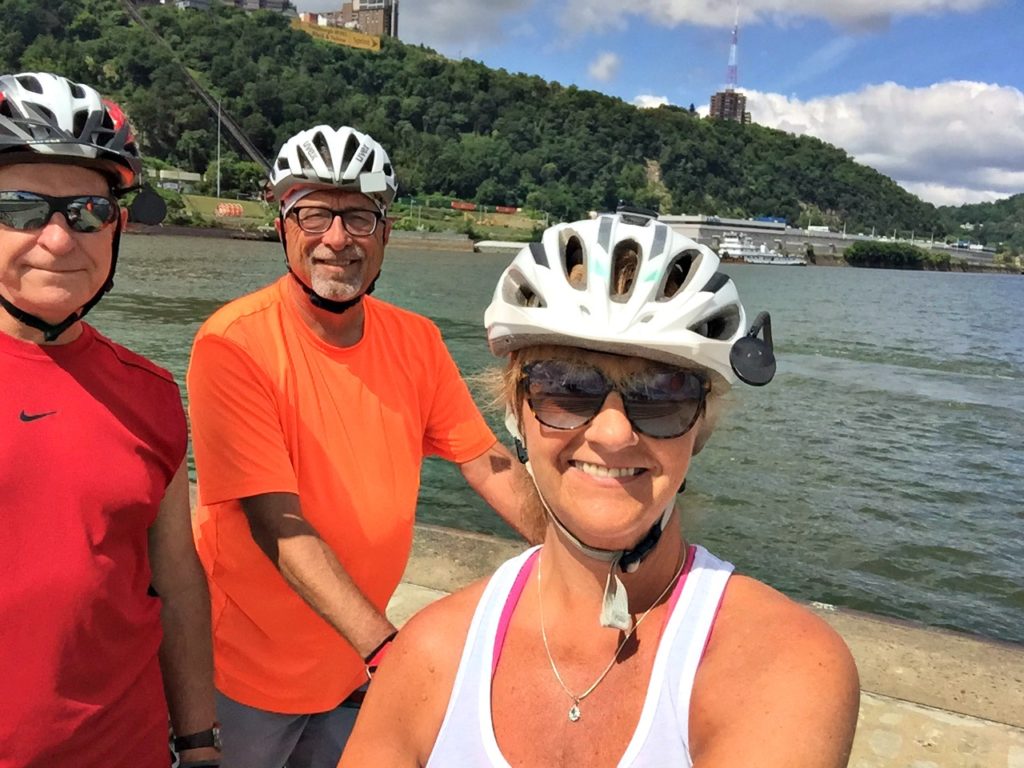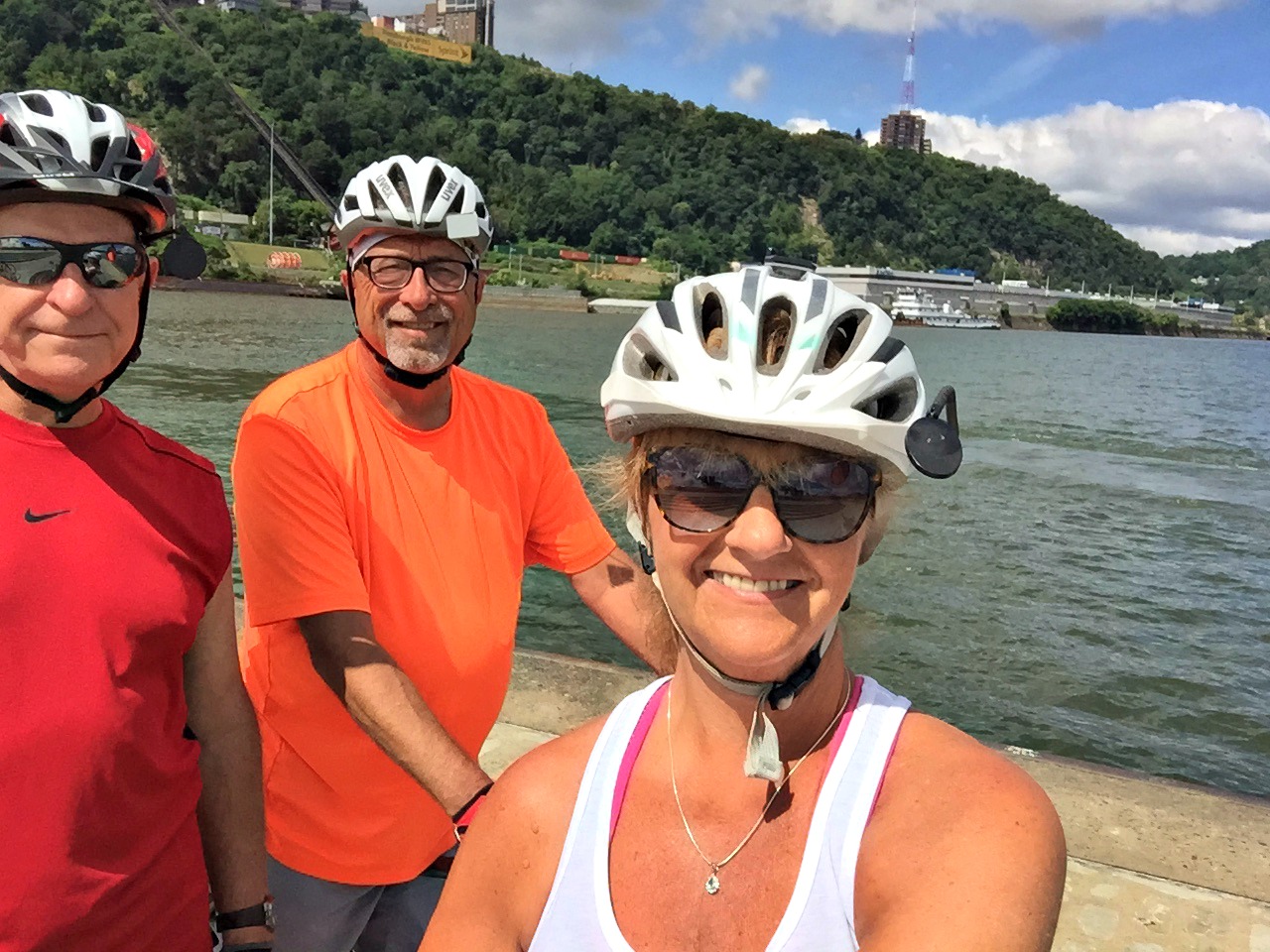 We navigated our way through Point State Park, some sidewalks in Pittsburgh, and finally saw the signs for the Great Allegheny Passage.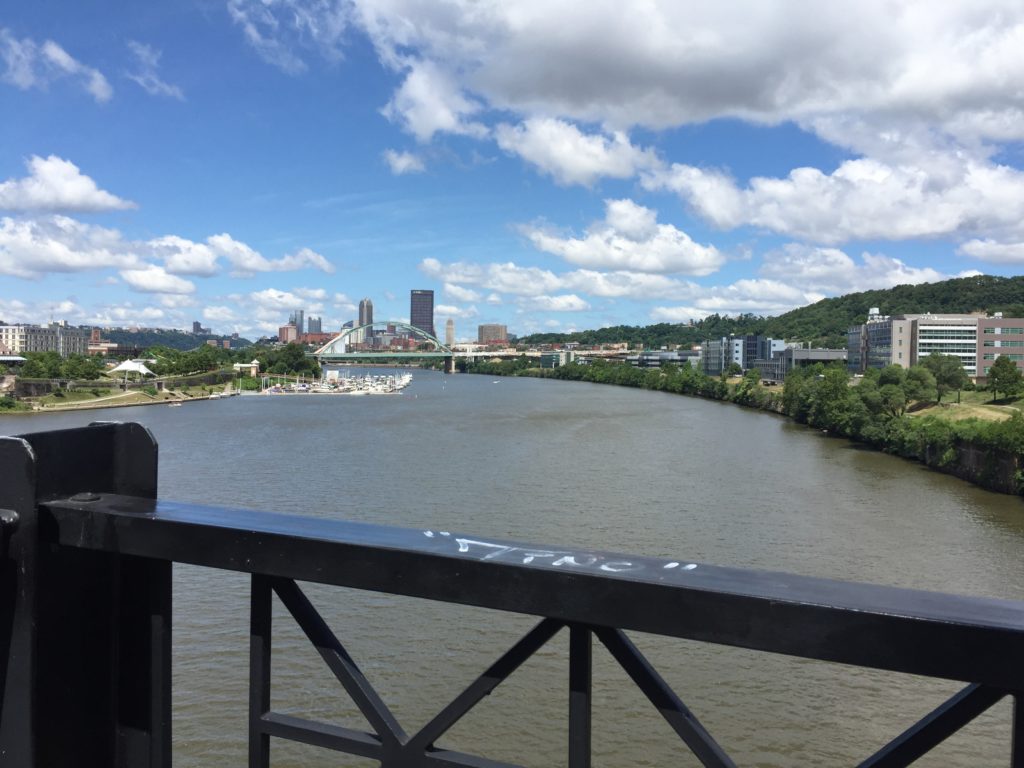 Navigating the streets and sidewalks of Pittsburgh was not fun, especially due to construction work and lack of good signage.
But, soon we were crossing the Hot Metal Bridge and leaving the city behind.  I quickly snapped the photo above of the Pittsburgh skyline. We waved goodbye to the city and continued on our way anxious to get going on our journey.
There were a some challenging hills around McKeesport, but after that it's just a very gradual climb to the Eastern Continental Divide.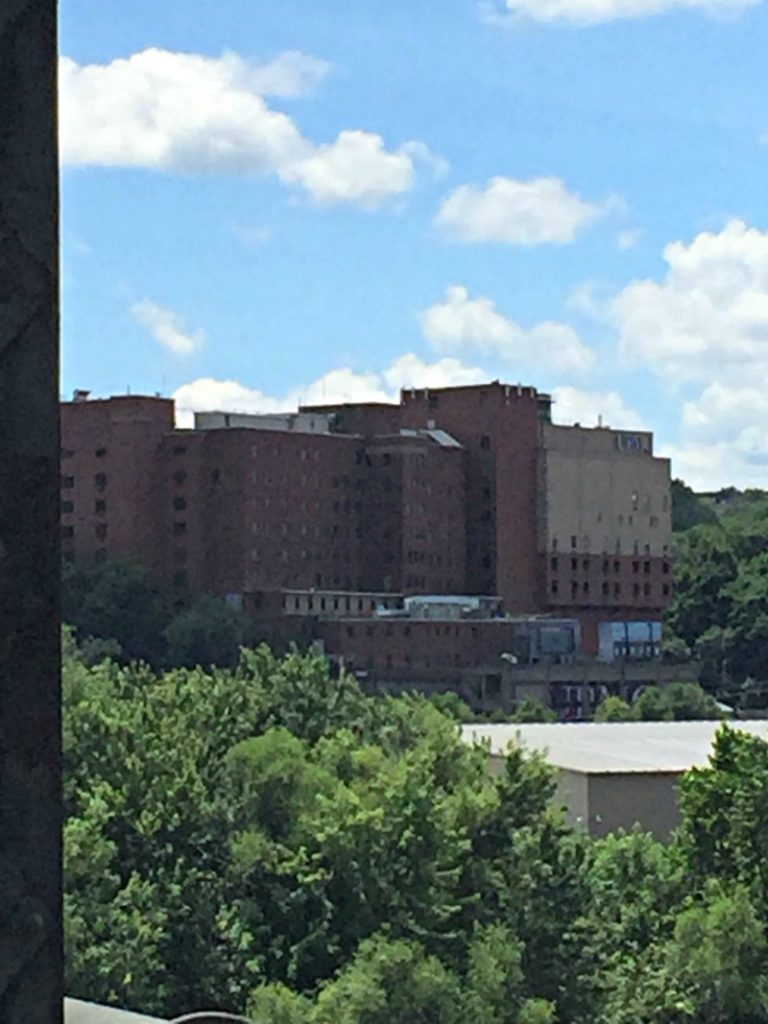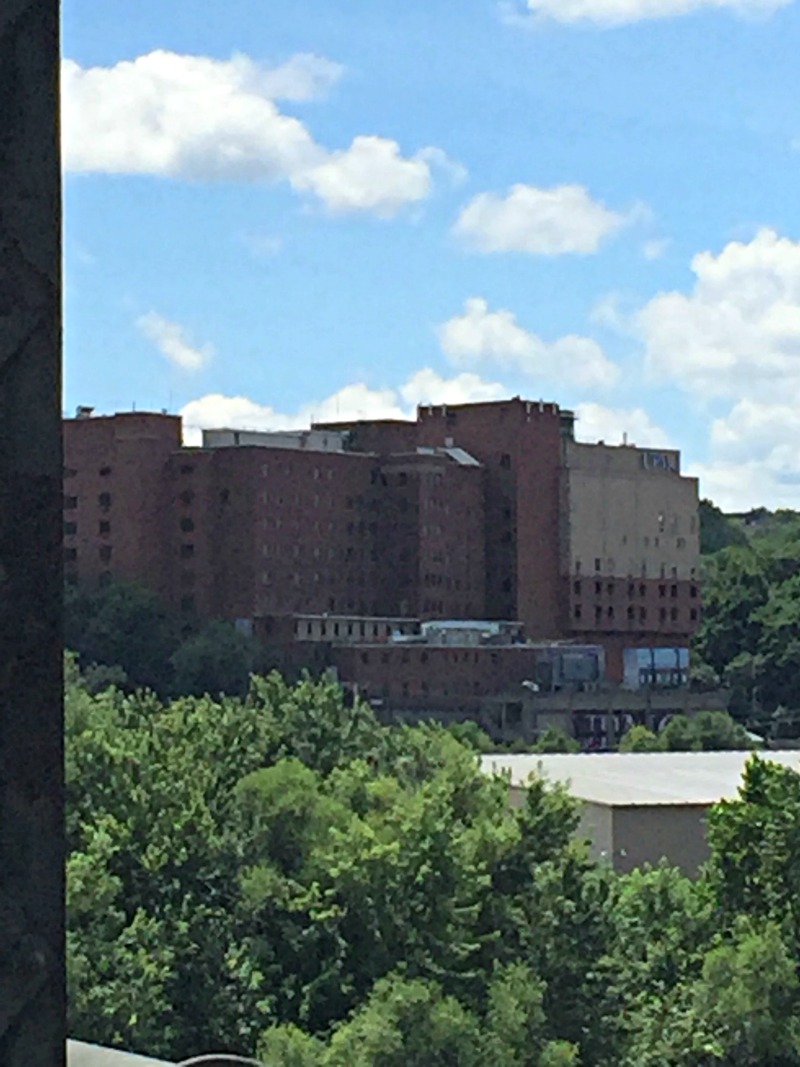 The above image is a view of what was McKeesport Hospital (from a flyover bridge) where my brother and I were born. I'm sure it's called something else by now ; )
Todays mileage was just over 35 miles and as you can see on my GPS, we were pedaling for just over four hours (and I burned (1,508 calories ?)
We took our time, taking several short breaks to stretch, snack, and enjoy the scenery.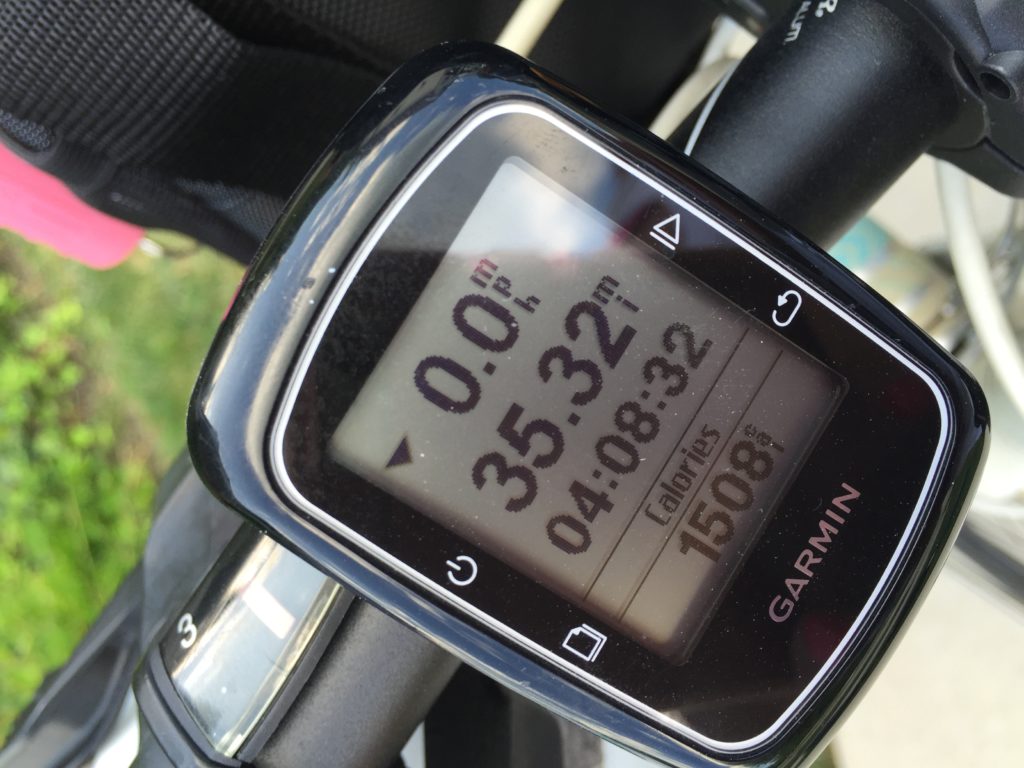 We left Pittsburgh at around 11 am and arrived  in West Newton, our first night destination at 6pm. The weather was absolutely perfect – I hope we have 9 more days of the same!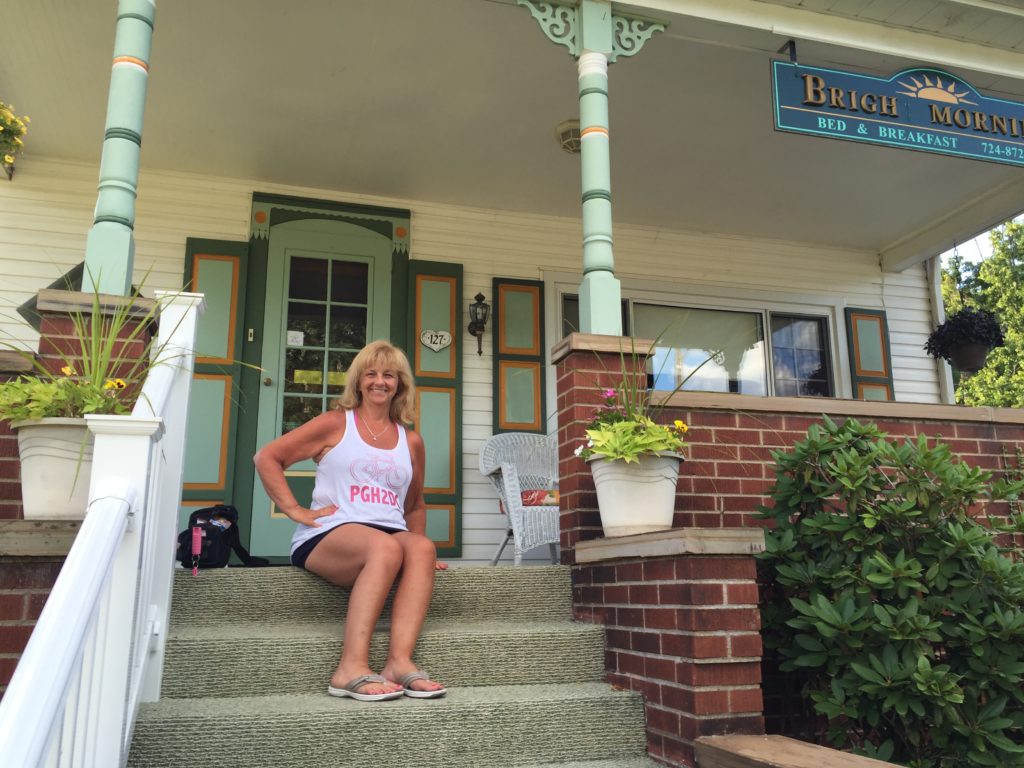 Bright Morning B&B in West Newton was our home for the night.
Tomorrow we set out for Connellsville, Pa  after one more stop here at the historic West Newton Cemetery where my parents are buried.
Here is Where I Party!