What would you see on a bicycle ride through Amish Country in Lancaster County, Pennsylvania?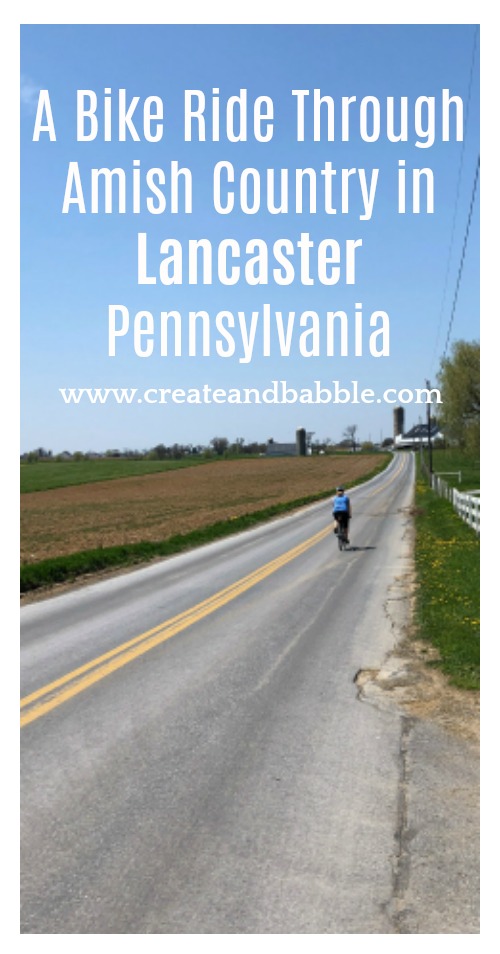 Like so many of you, I've been waiting impatiently for warm Spring weather and it finally showed up yesterday so I took the day off. To go outside and play! To ride my bike. Those of you who have been readers of Create & Babble for a while know my passion for bike riding. If you're a newer reader, I'd love for you to read about my epic adventure on two wheels.
Compared to that 335-mile journey, yesterday's ride was a relatively short one at 35 miles. (tell my legs that!) It felt so good to get outside and enjoy the sunshine and fresh air (even though fresh air can be a little stinky through farmland!)
Follow me on Instagram to see more "behind the scenes" and personal stuff.
So what will you see from your bike as you pedal through Lancaster County Amish farmland?
You will see a one-room schoolhouse. Actually, you will see several. I lost count but we saw at least 10. A few of them are newer and more modern but most of them are exactly what you would picture in your mind. Think back to Little House on The Prairie.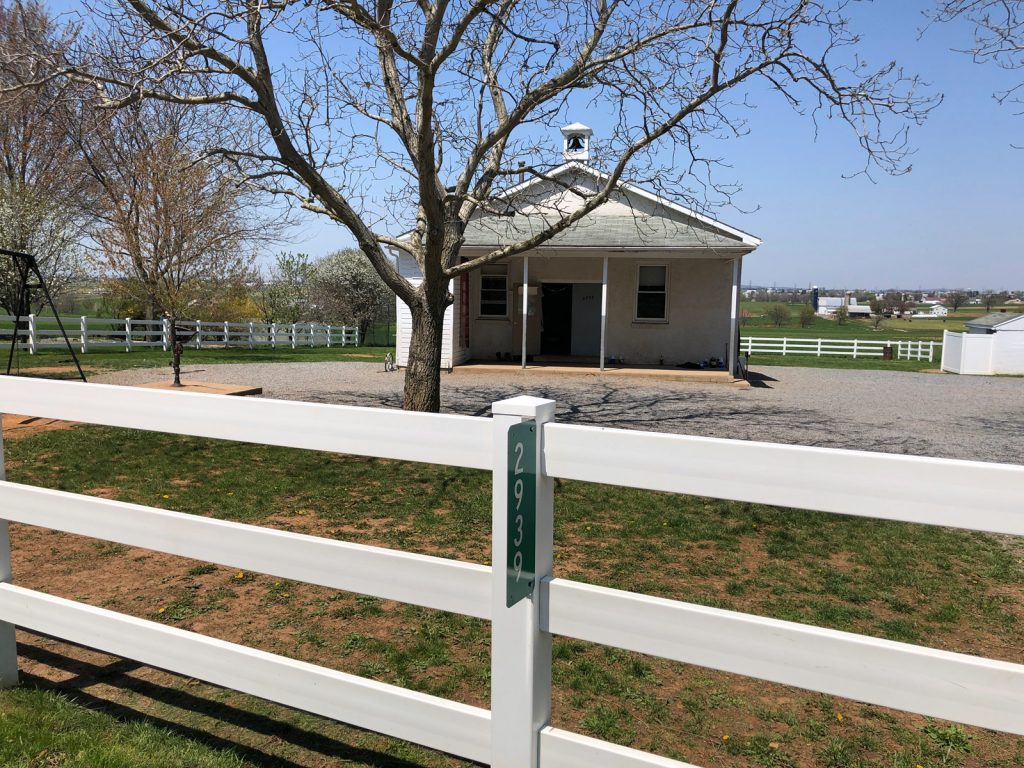 Here is a typical Amish One-Room Schoolhouse.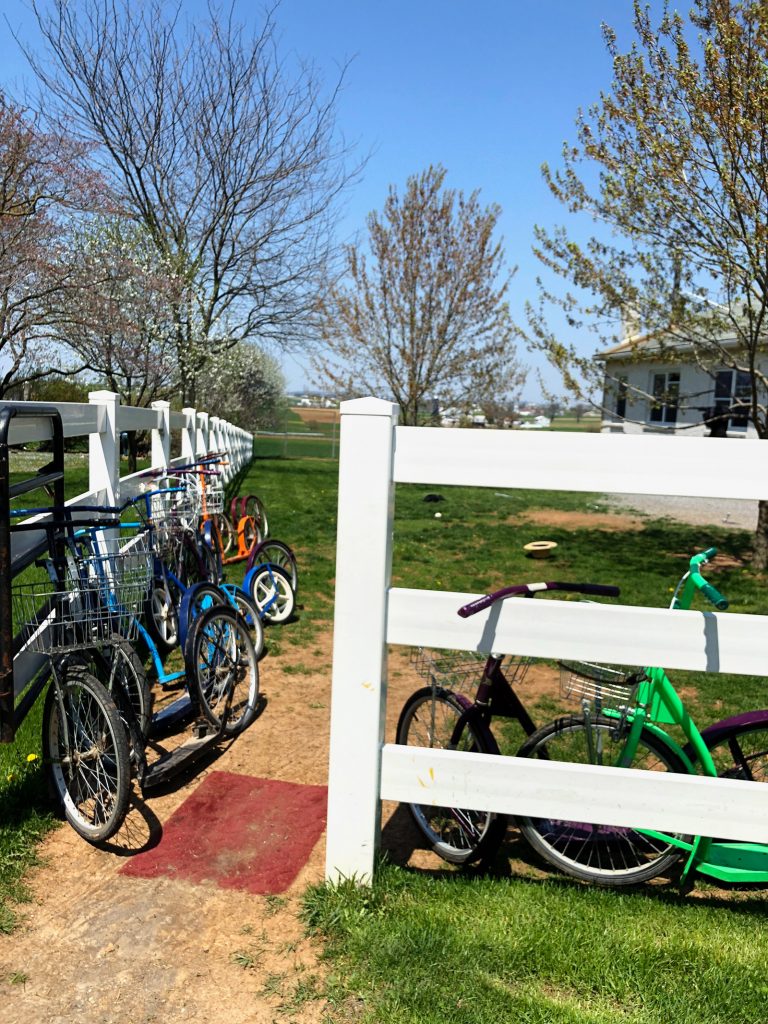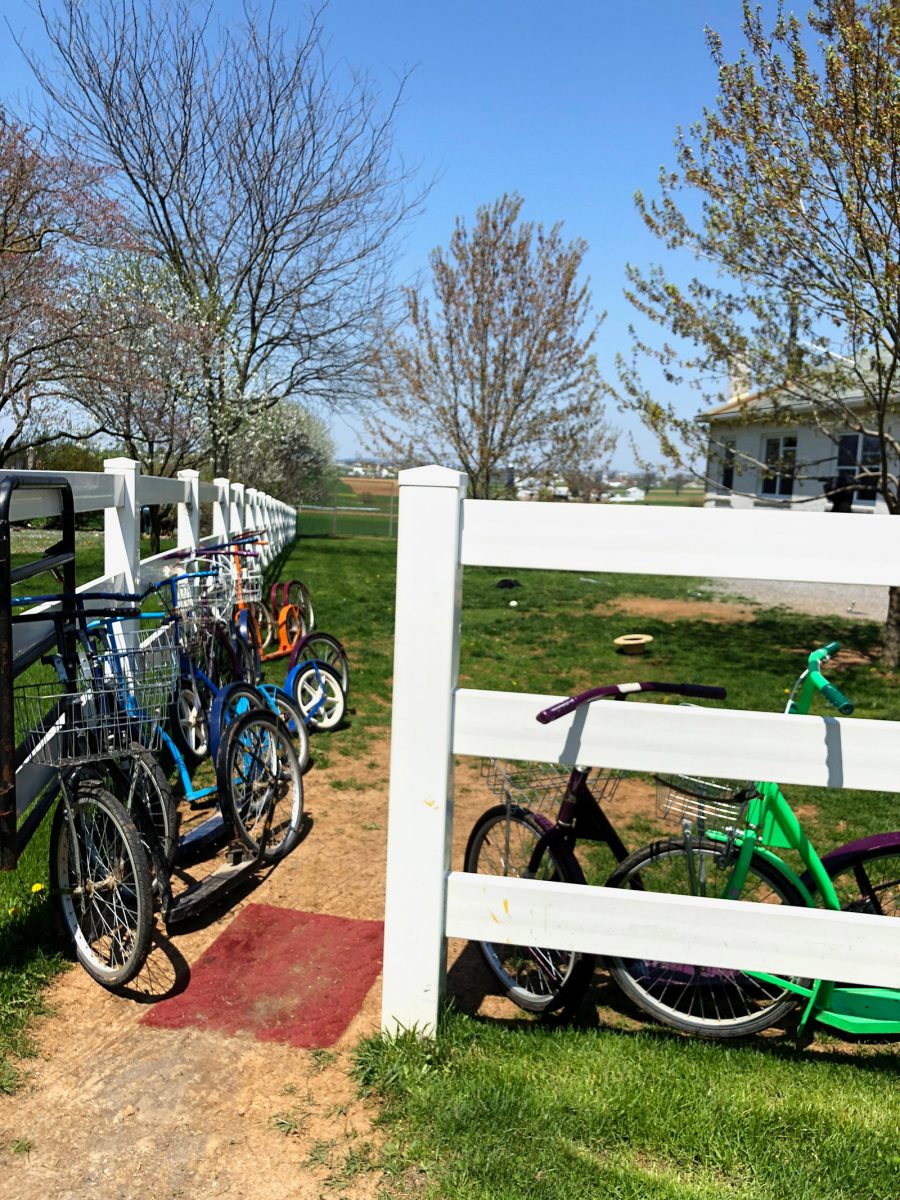 The kids either walk or ride their bikes and scooters to school. For some reason, scooters are more popular than bikes with the Amish.
You will also come across cemeteries in the oddest locations.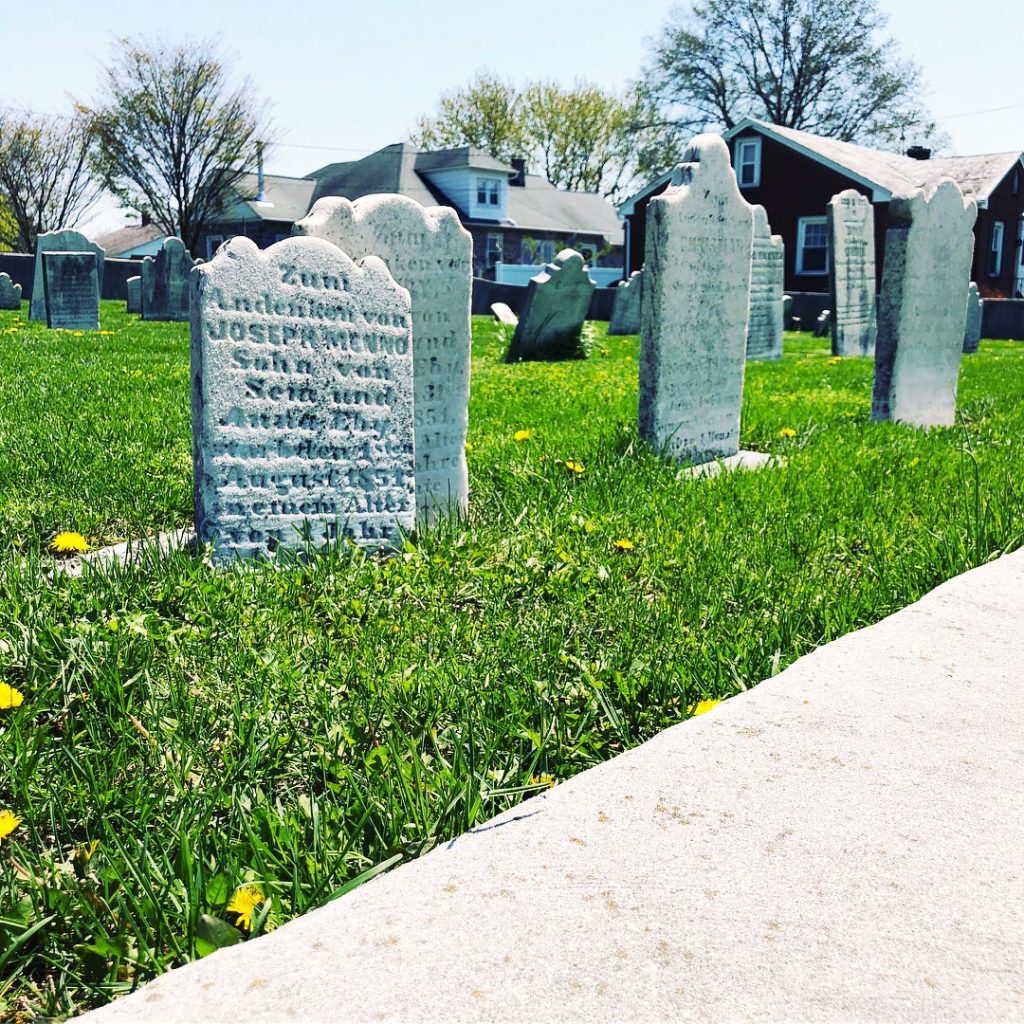 Like this one. We think the words are written in Pennsylvania Dutch and we saw dates as old as 1812. But its location is what drew our attention,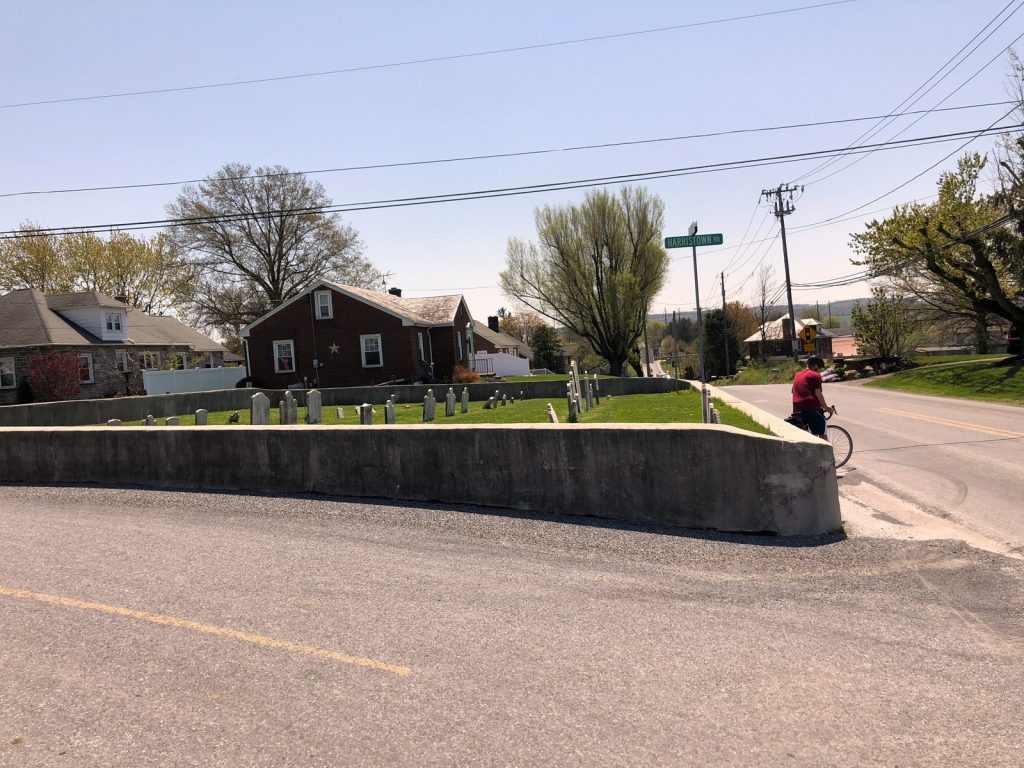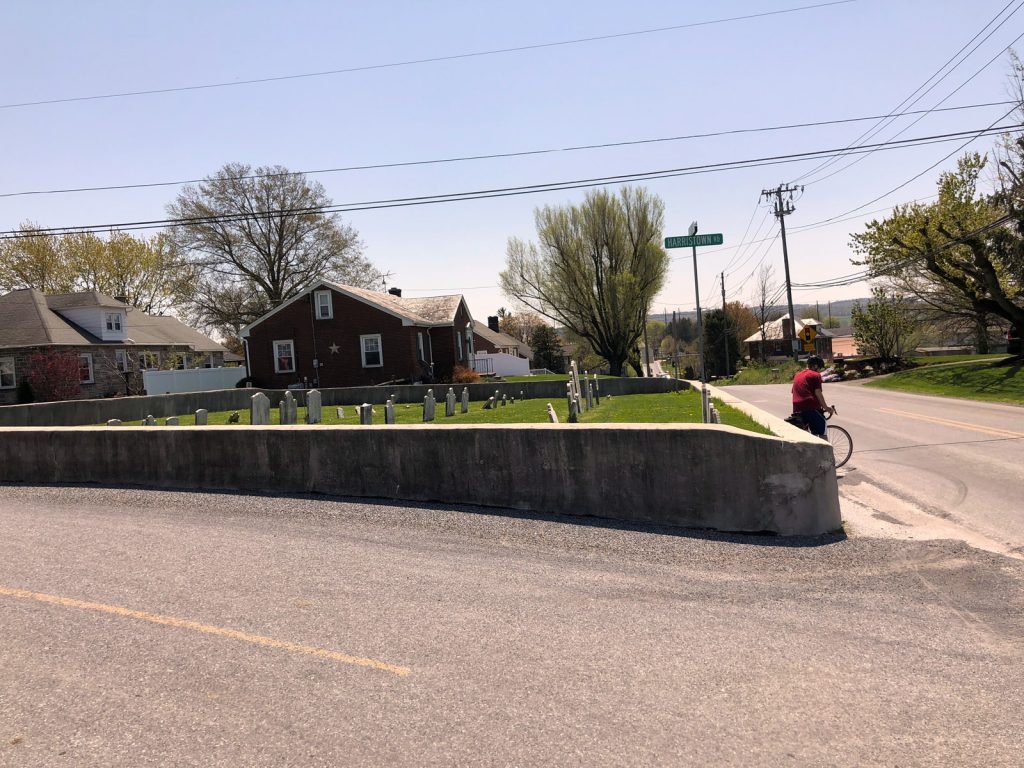 Right in the middle of an intersection!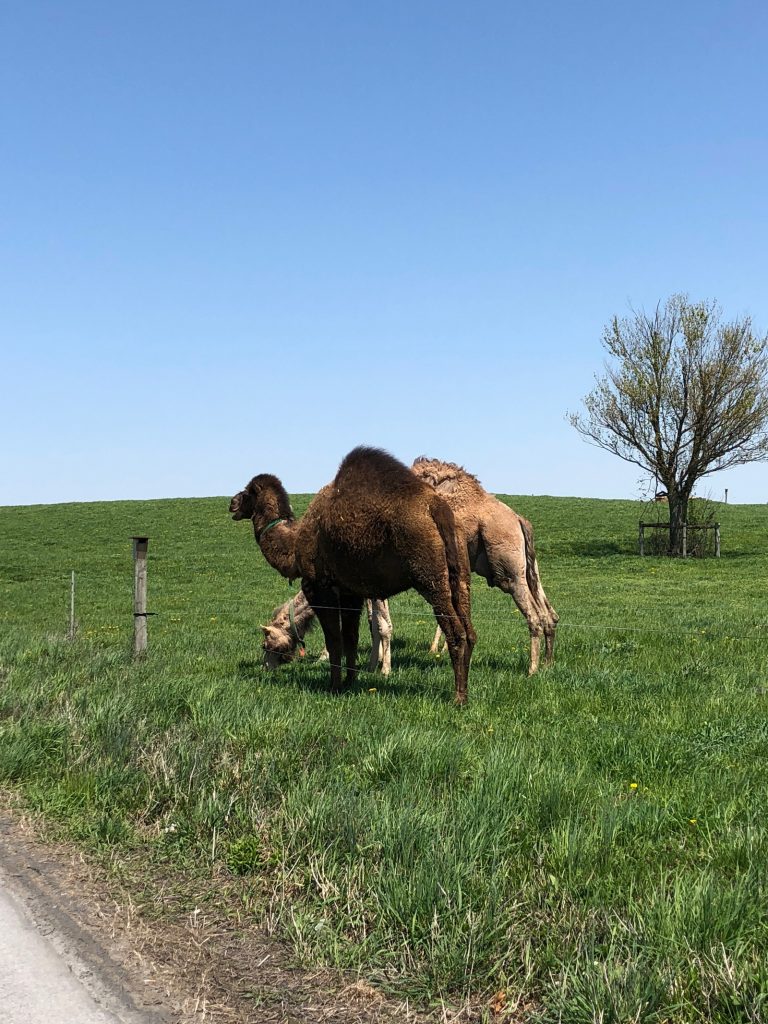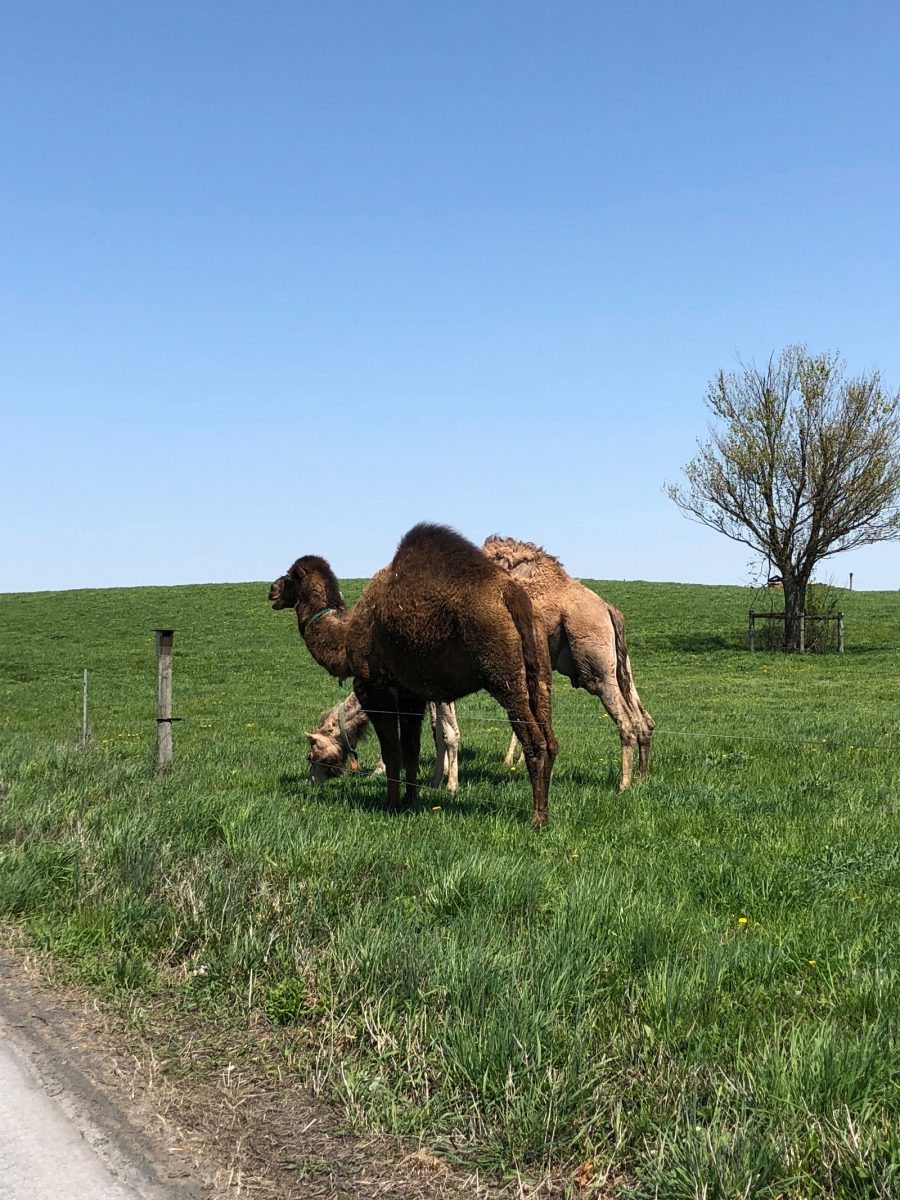 Camels. These are camels, right? I'm not much of an animal person and I was second-guessing myself while I was writing this and wondered the difference between camels and llamas??? Well, whatever they are, they are not what I would expect to see in Lancaster County!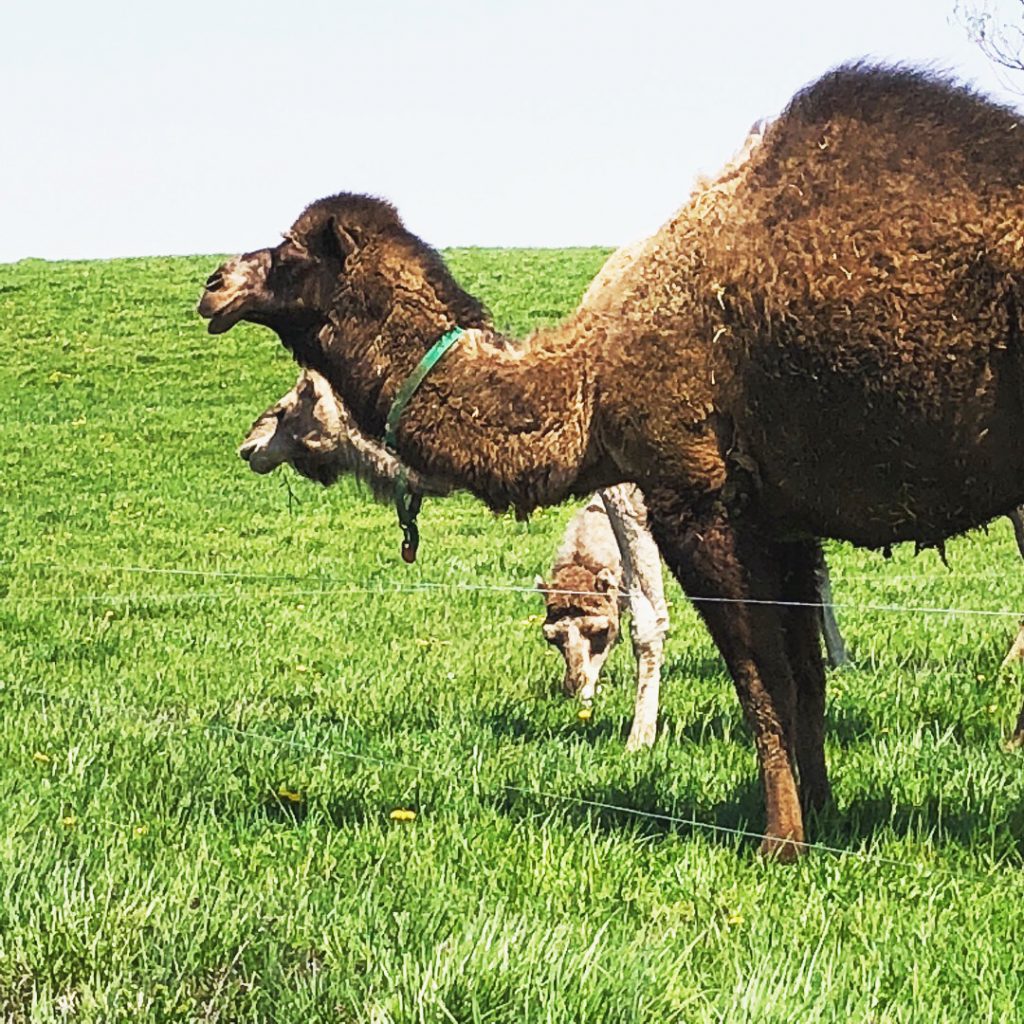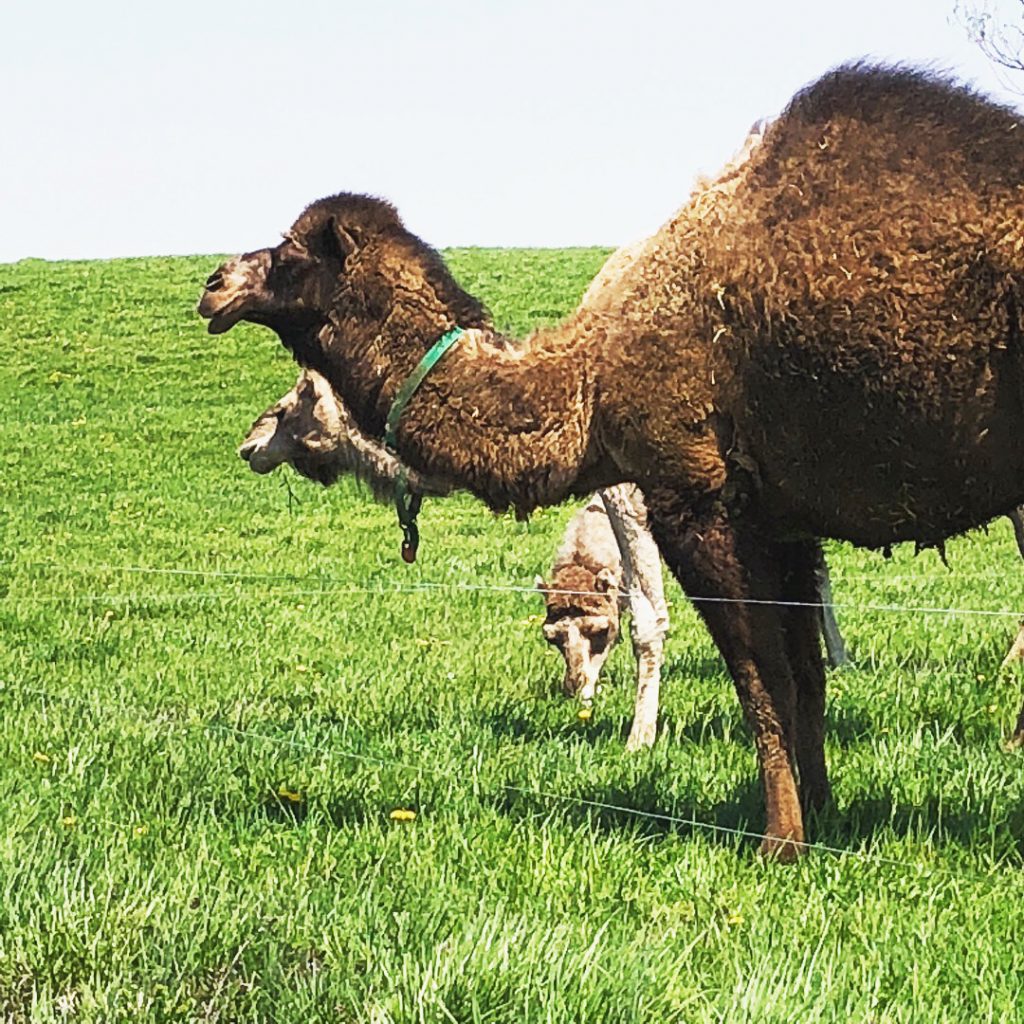 They paid absolutely no attention to us. They were too busy eating!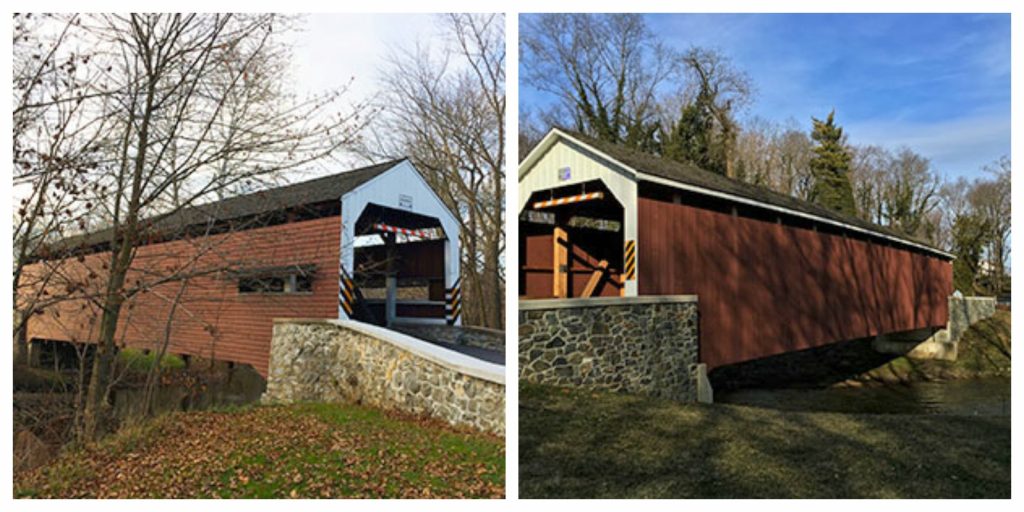 There are also many covered bridges in Lancaster County. In fact, there are two within walking distance of my house (pictured above). We only came upon one on our route yesterday.
I signed up to ride in the Lancaster Covered Bridge Classic ride in August. My son is going to ride his first Century (100 miles!). I'm hoping to be ready to ride the 65-mile route. It's funny because I started out as a trail rider only. I had absolutely no desire to ride on the roads. I have a hybrid bike that is suitable for gravel trails. Then something happened and I'm not exactly sure what caused it. I think it was a paved trail near us. My husband had a road bike that he rode on that paved trail and I couldn't keep up with him on my slow, heavy hybrid. So he got me a road bike. What a difference!
And then I found an old friend on Facebook and read her posts about road rides that she was biking with other women. I reached out to her last Fall and asked if I could join them. Safety in numbers! I was immediately hooked and now I enjoy riding the roads as much as I do riding on the rail trails. In some ways, I enjoy it more!
What about you? Is there an activity that you're passionate about? I'd love to hear, tell me in the comments below.
Here is Where I Party!