I may earn money or products from the companies mentioned in this post at no additional cost to you. As always I only recommend products and services that I use and love.
I have been very busy lately training for my epic bicycle ride in October. Since I'm getting in shape for that ride, I figured my bike should get in shape, too. Not the mechanical stuff…that's Dan's job. I mean how it looks!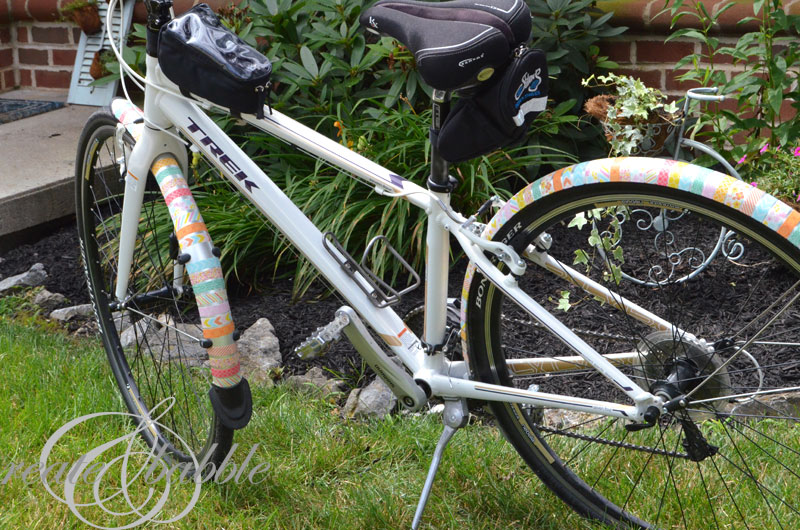 Washi Tape! Yes, yes I did! And doesn't she look pretty!
Here's a before: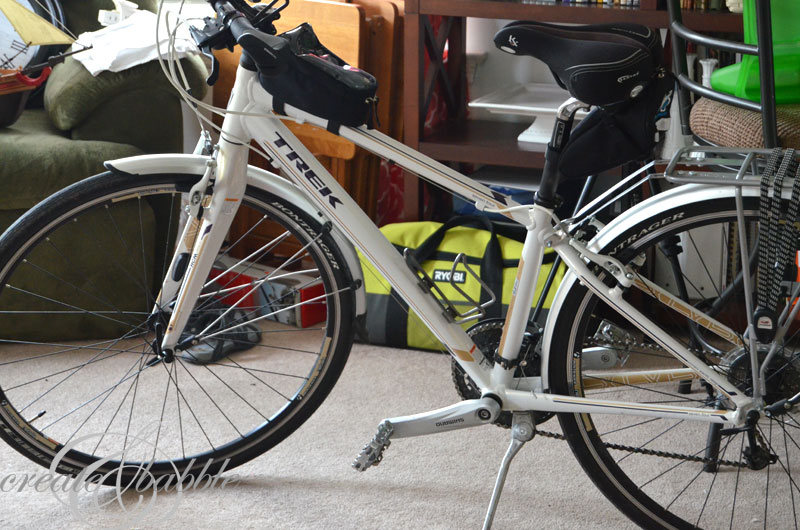 I mean, isn't that plain, boring fender just screaming for washi tape!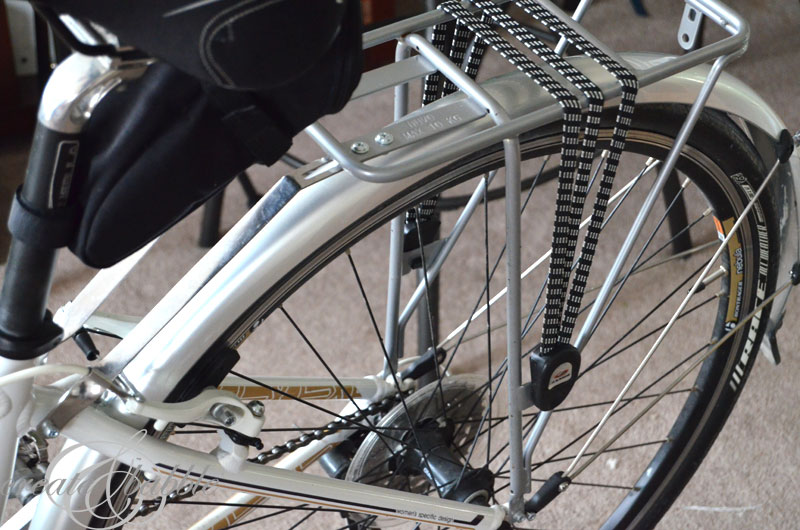 Much, much better:

We are planning and training for a bike ride in October when we will pedal from Washington, DC to Pittsburgh, Pa. 335 miles. We will travel on the C & O Canal Towpath from DC to Cumberland, MD and from there ride the Great Allegheny Passage into Pittsburgh, Pa. Pittsburgh is my hometown, so we will be riding close to where I was born and raised.  I know I won't break any time records on that ride, but I'm sure I'll have the prettiest bike! I'd love it if you follow along with me on that adventure. I will document the entire trip right here with updates and photos every day.