Back in 2013 I washi-taped my bike. And by that I mean that I put strips of washi tape on both the front and rear fenders of my "trail" bike. (I call this bike my "trail" bike because it is the bike that I ride on trails. Technically it's called a "hybrid" bike meaning that it's meant to be ridden on both roads and trails. But I only ride it on trails.)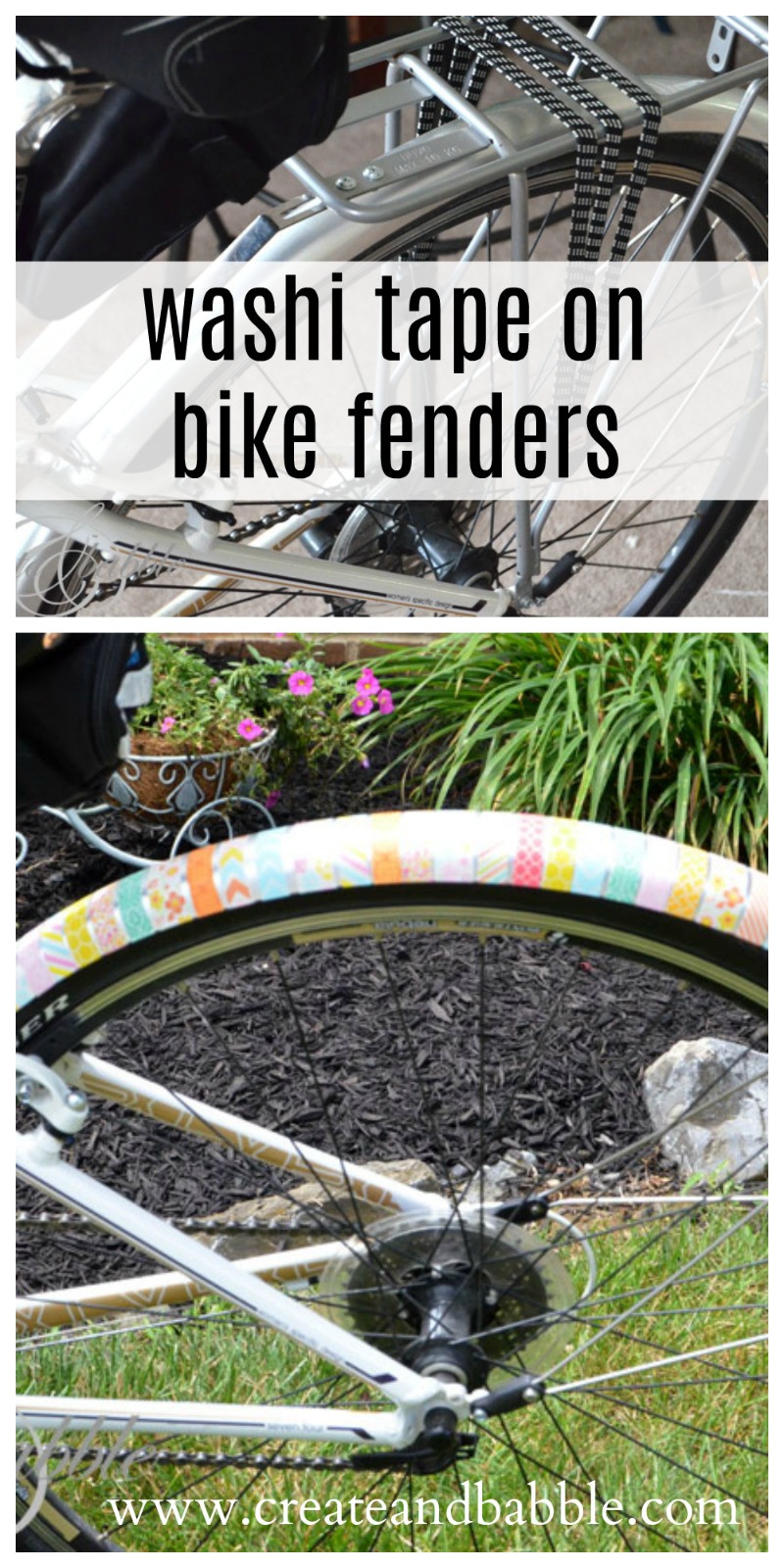 This is the bike that I rode on my "Pedal to Pittsburgh" ride and also on my "Pittsburgh to DC" epic bike ride. After all of those miles the washi tape still looks good!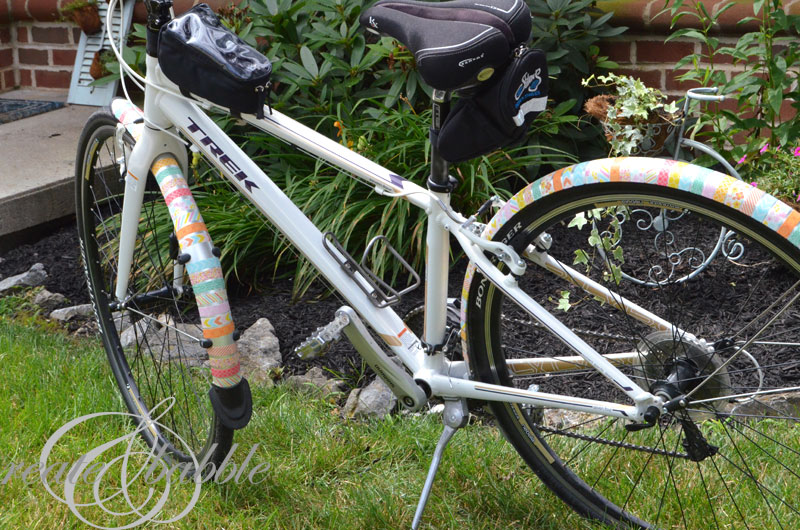 I still get so many compliments about my bike when I'm out on the trails. Doesn't it look pretty! I'll never forget the time I took it to the bike shop for a repair, the bicycle mechanic said "hey, I like the washi tape on the fenders". I was so surprised that he knew it was called washi tape. I asked him how he knew what it was and he said his mother was a scrapbooker so he knew the term ; )
Here's how the fenders looked before the washi tape: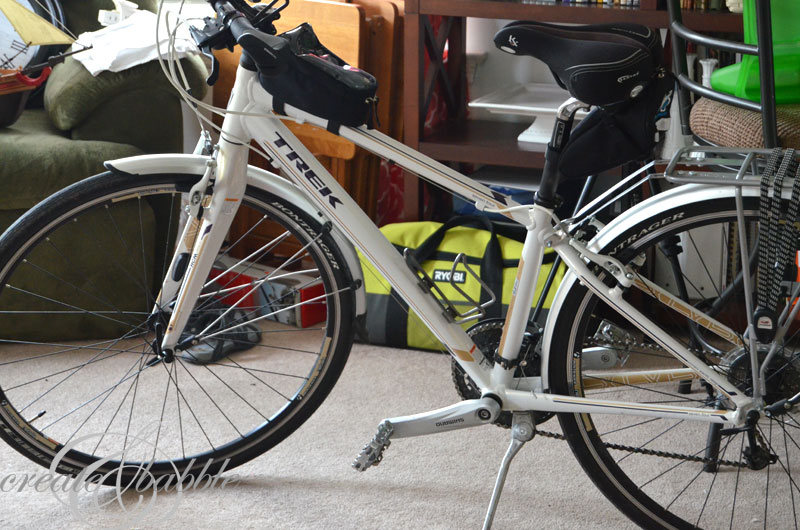 Just plain, boring fenders.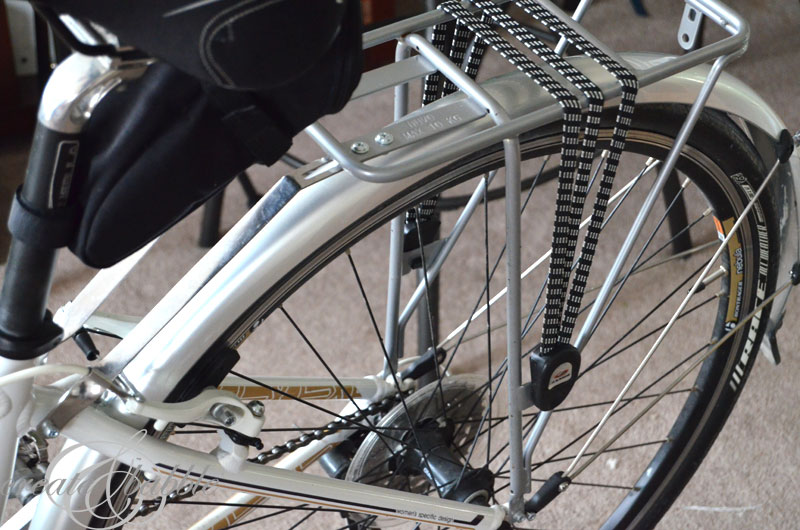 Now it's so much better don't you think?: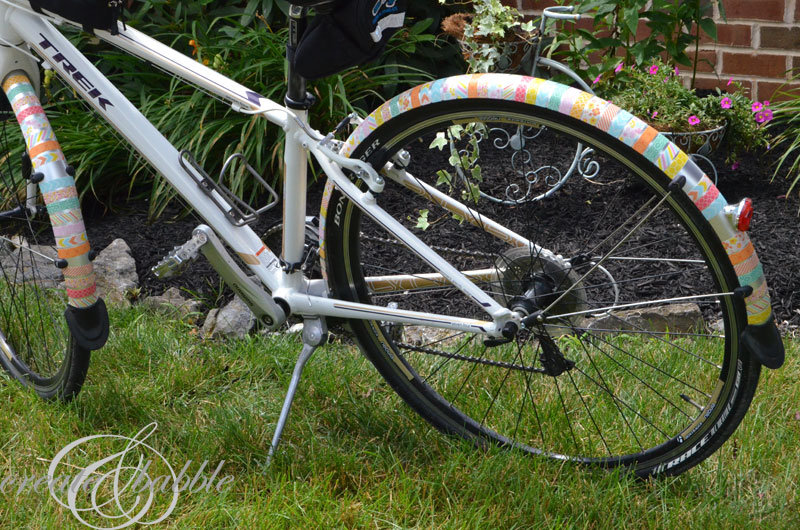 This same washi tape has been on these fenders for nearly five years. I can't get over how well it has held up. There are a few strips that have frayed at the edges a little and the tape isn't as bright as it was five years ago but it still looks good!
Looking for more washi tape ideas? You might like this basket.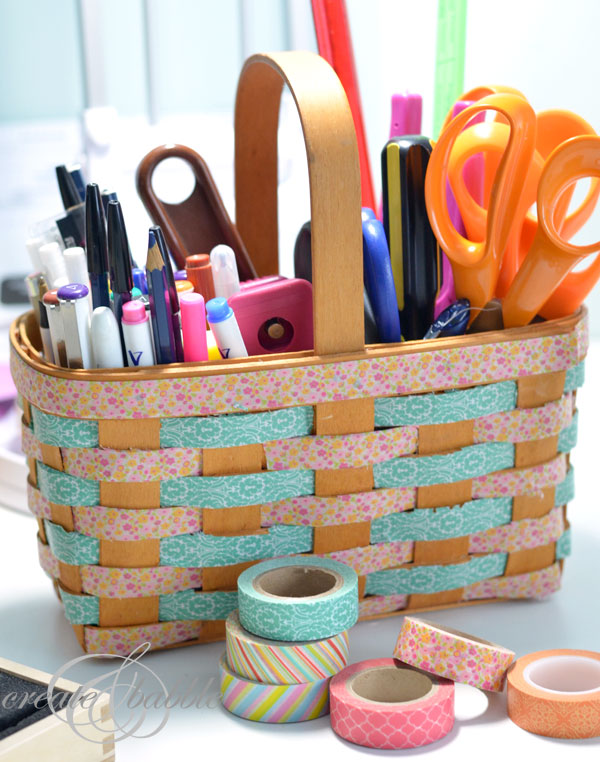 For even more washi tape ideas click here.
I may earn money or products from the companies mentioned in this post at no additional cost to you. As always I only recommend products and services that I use and love.