After being dropped off in Cumberland by my son (thank you Alex!) I was full of emotions. Excitement for the Pedal to Pittsburgh journey to begin, nervous because we are starting off the ride with a pretty decent uphill climb, worried because of the predicted heavy thunderstorms and high winds, but what I was most surprised by was the feeling of vulnerability. Just us and our bikes, far from home.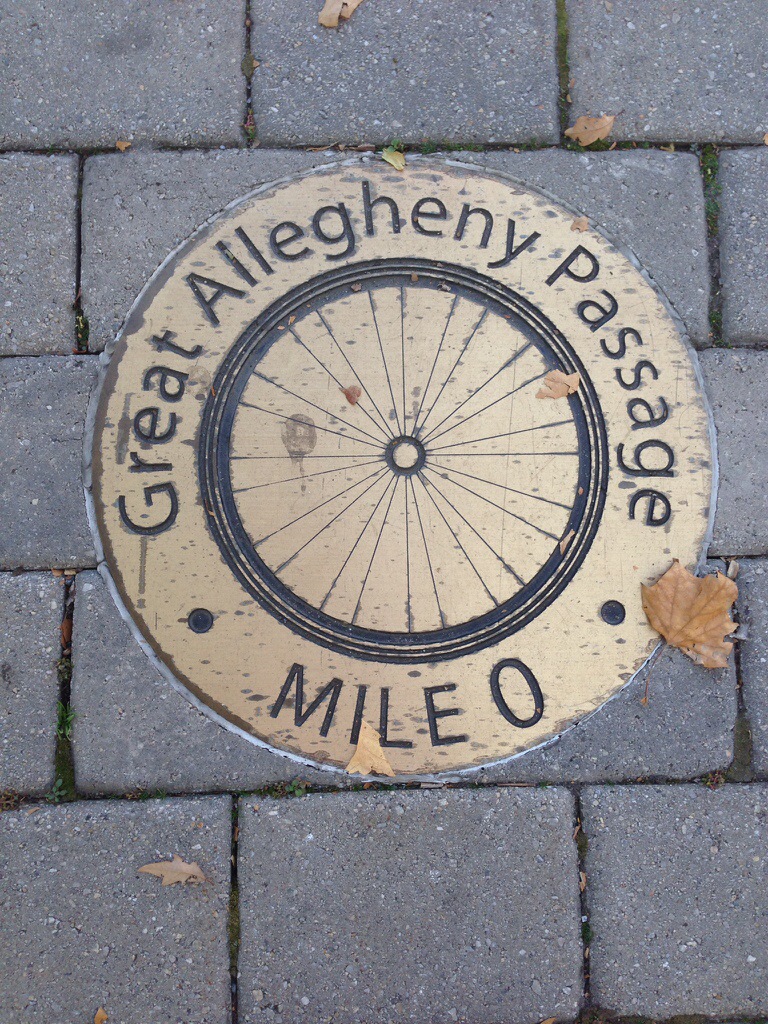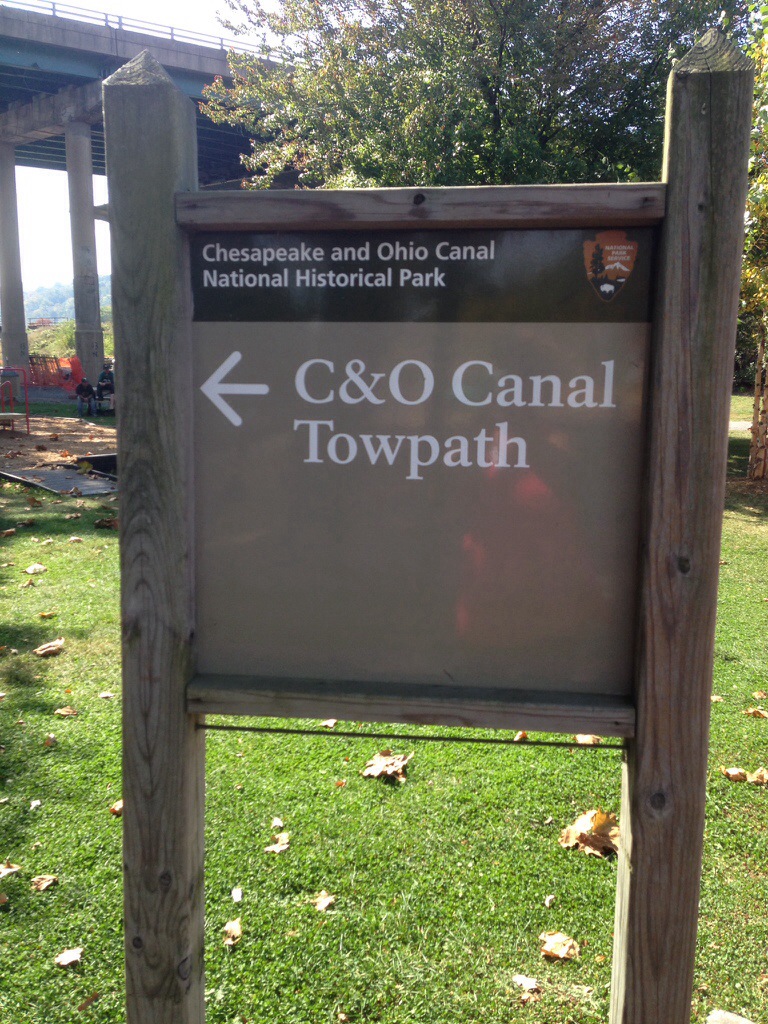 The first thing we did after Alex left us alone, with our bikes and "BOB" (I'll introduce you to Bob later), was jump on our bikes and ride to the start of the C&O Canal Towpath to see for ourselves if it really was closed. The only sign of closure we saw in the few miles that we were on it, was a wooden barrier that someone had moved off the trail. So maybe we could have rode the towpath, but the thought of 184 miles of unknowns was something we weren't prepared to do. Not to mention no water and no bathrooms. And in light of the fact that our longest day (60 miles) was on the most primitive section of the towpath on a day of predicted heavy thunderstorms and 25 mph winds, I think we made the right decision.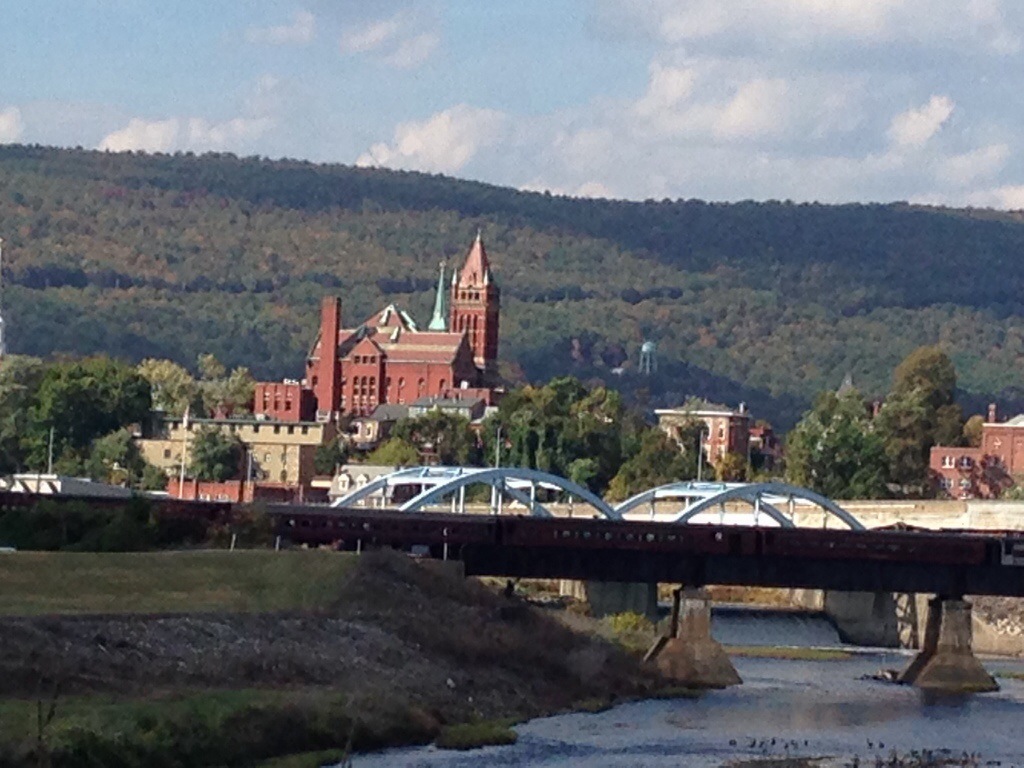 The photo above shows the quaint town of Cumberland, Maryland from the towpath.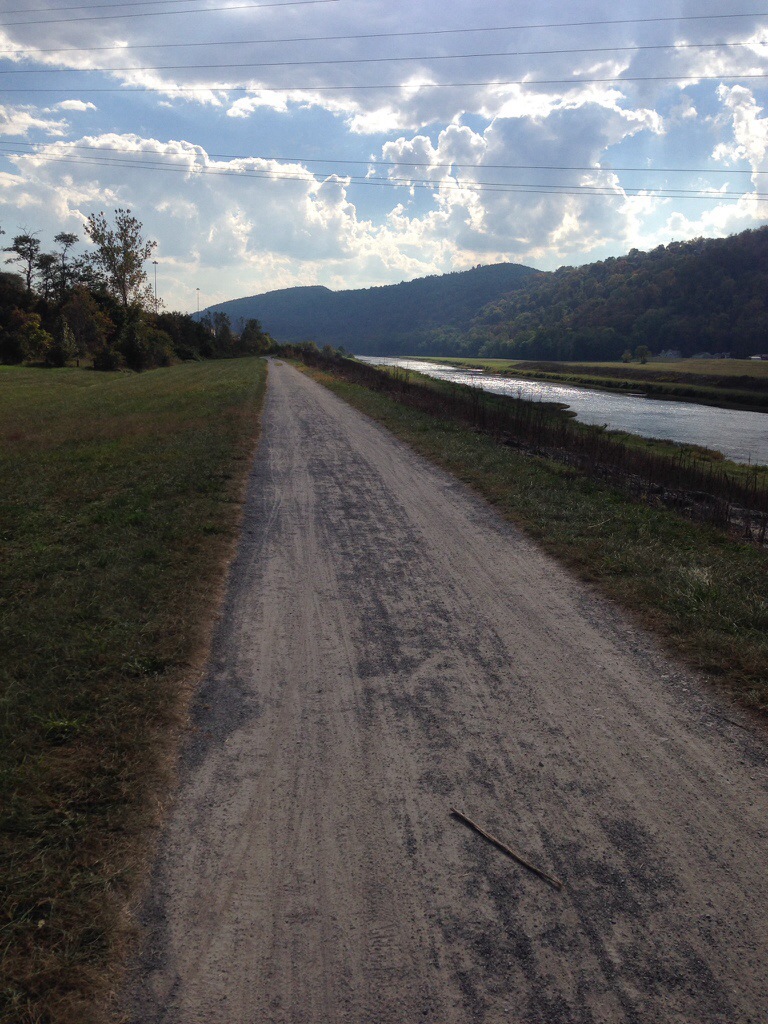 Pedal to Pittsburgh – Ready, Set, Go!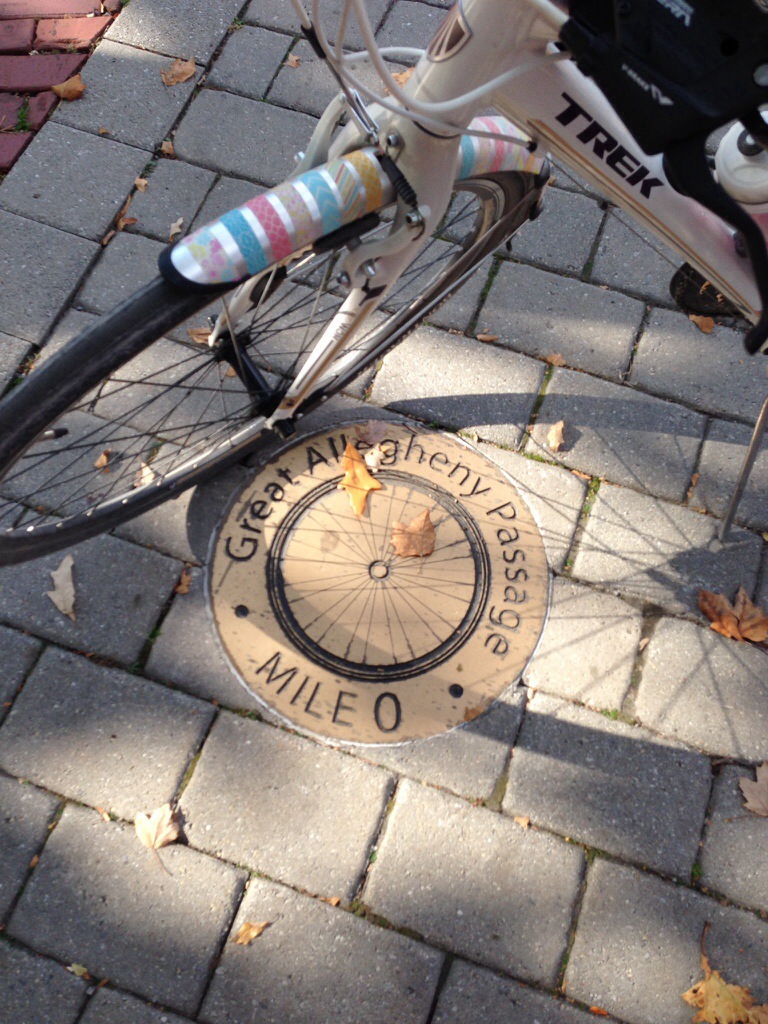 The C&O Towpath ends, and The Great Allegheny Passage begins right here!
PAVEMENT! Wonderful, beautiful, SMOOTH pavement! How I love you! The trail riders out there know what I'm talking about!
The journey begins tomorrow. The weather forecast sounds awful for tomorrow, I hope it's wrong, but whatever! We're going!
Click here to read about day one.