Thankfully, day three weather was more of the same. Bright, sunny skies, no wind, but definitely a chill in the air. Perfect riding weather. Again, we got started later than we wanted. We had a 50+ mile ride ahead of us and I wanted to reach West Homestead (10 miles from The Point) before dark. That didn't happen. My right knee decided it had enough and was a huge pain, literally, therefor my average speed was only 8.5 mph. And every pedal stroke was painful.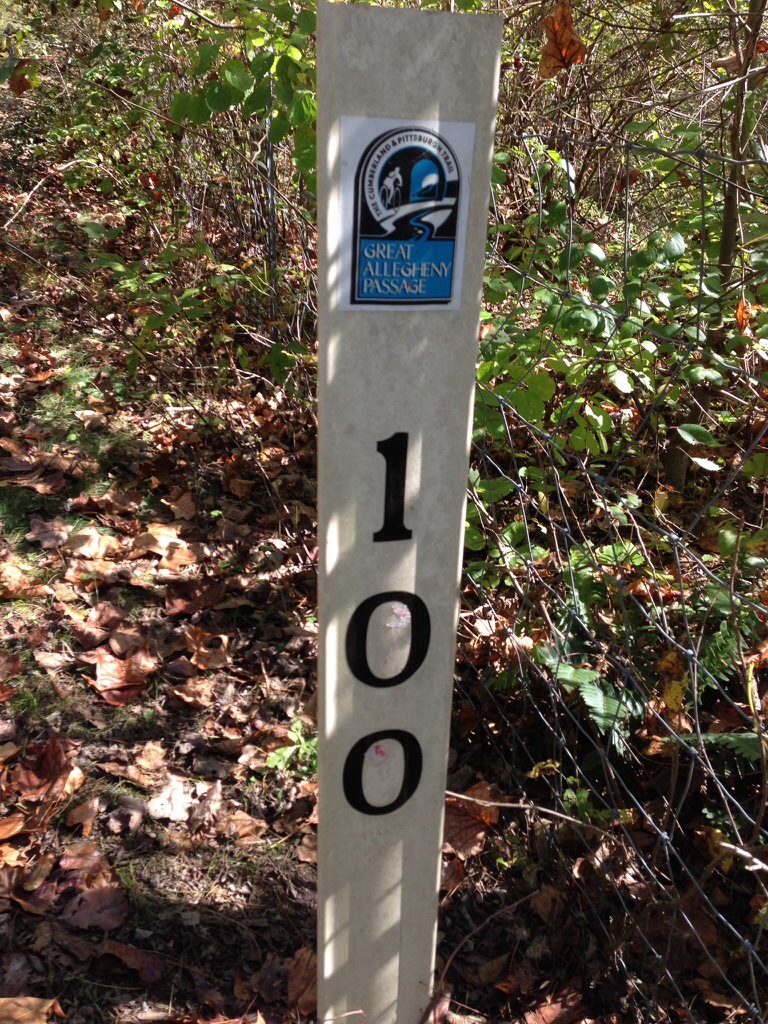 Passing every single mile marker was a victory, but this one was my favorite!
The halfway point was the town of West Newton. We came upon a group of 6 retired gentlemen who ride that section of the trail three times a week. They were so sweet and invited us to join them for lunch at a picnic grove between the trail and the river. We regretfully had to decline because of time and I had already planned to take our lunch break here: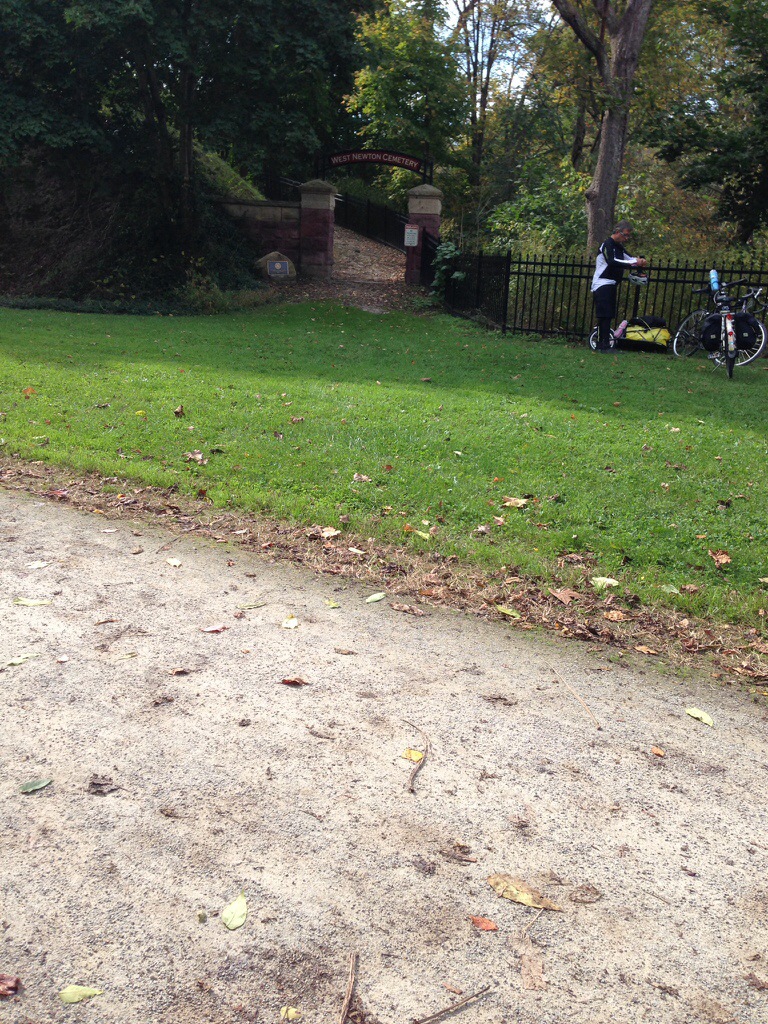 Right along the Great Allegheny Passage is the back entrance to the West Newton Cemetary, accessible only to bicycle riders and walkers. This is the most beautiful Cemetary. And where we said goodbye to the love of my life, my dad, many years ago.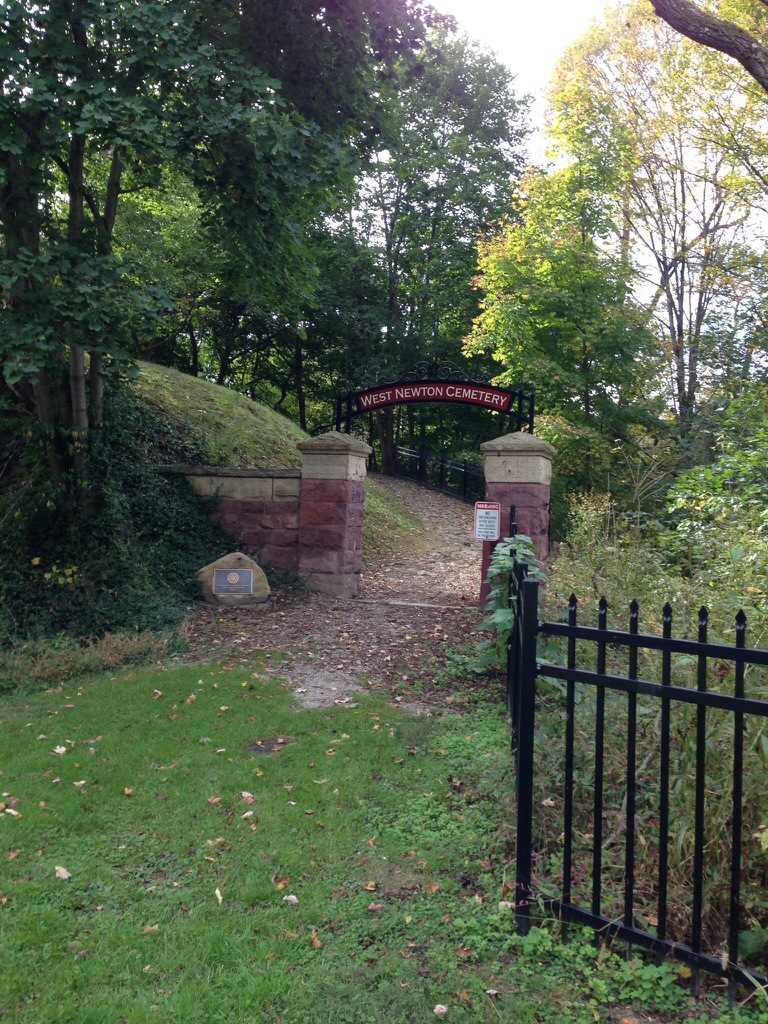 After our stop in West Newton, we still had over 25 miles to go to get to our destination for the night. We knew we didn't have a chance of getting there before dark, but I felt better knowing that we would be out of the woods (literally) by then.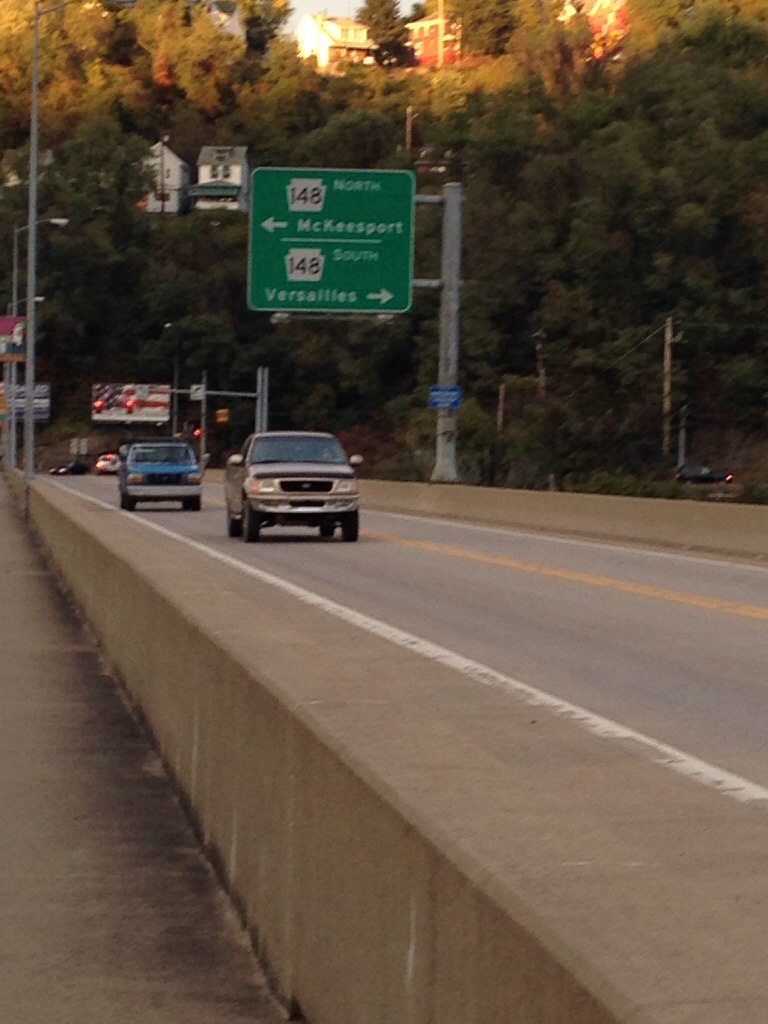 We finally arrived in McKeesport (where I was born) and the rest of the ride went pretty fast thanks to a paved trail. We were so surprised by the number of local riders that were riding the trail at night. We must have looked as tired as we felt, because one of those riders stopped and asked if we were okay and needed any help. We told him about our day and where we were staying for the night and he offered to escort right up to the front door of the Hampton Inn! He said he would lead us on the road instead of the trail – it would be quicker. Well anyone who knows me, knows I do not pedal my bike on roads and this was a busy 4-lane highway! I was so tired that I didn't care. I positioned myself between our Good Samaritan and Dan, and with our bikes lit up like Christmas trees, I felt safe.
I wasn't never so happy to walk into a hotel as I was then. I wanted to hug the desk clerk. I refrained. But I hugged Dan instead after he ran across the street and got me a chai latte from Starbucks! 140 miles done. Only 10 more to The Point. On Friday. Today we rest.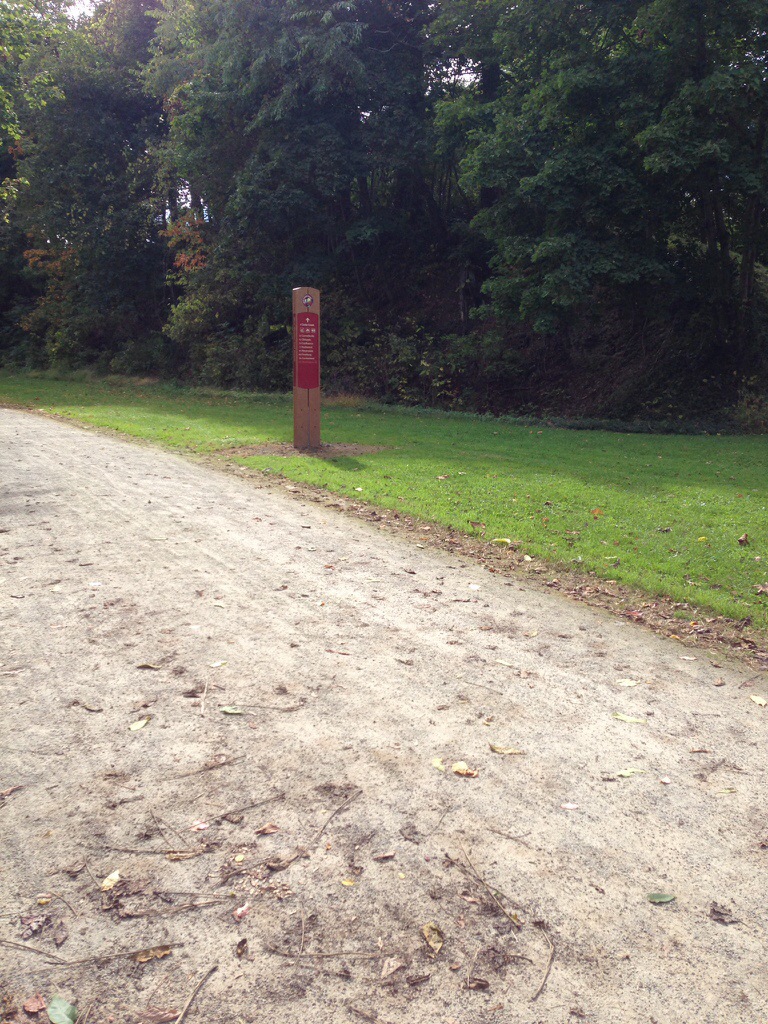 Tomorrow: Point Made!