Who doesn't love glitter? I love it! I love the sparkle, glitz and shine of glitter! What I don't like is the mess. I can't tell you how many times I hear "you have glitter on your face". In fact, I'm looking at glitter on my pants and desk. Well I don't think there's any way to completely avoid getting glitter where you don't want it, but Silhouette has these awesome double-sided adhesive sheets that help you get the glitter where you DO want it! Why didn't I know about this???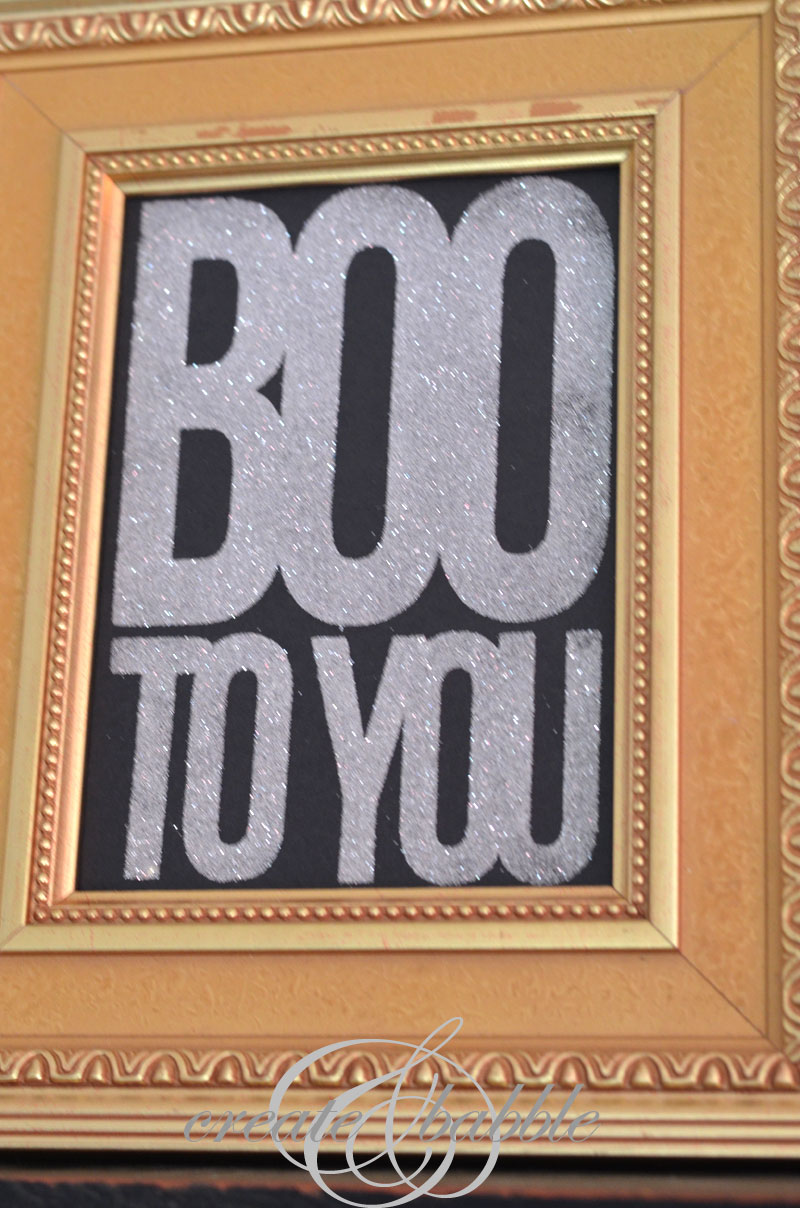 Do you see in the photo how crisp and clean the lines of the letter are? I love that! And it's so easy! Any shape you want to cut with your Silhouette can now be glittery! I'm so excited about this, can you tell?!?!
You simply place an adhesive sheet (yellow side down) on the cutting mat and cut your shape using the recommended settings.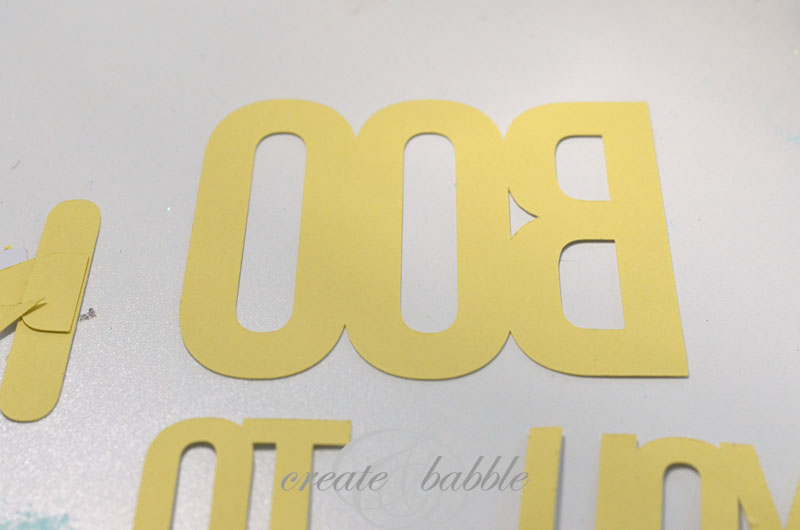 Once your shape is cut, carefully remove the yellow backing then place your shape on where you want your glittered shape. In my case, I adhered it to a 5 x 7 piece of black card stock. Then you remove the white backing and your are left with the adhesive. (By the way, a shape almost identical to the one I made is available in the Silhouette Online Store, but I made my own using Bebas Neue front and welded the letter shapes together. I own their shape but wanted it to be a little thicker).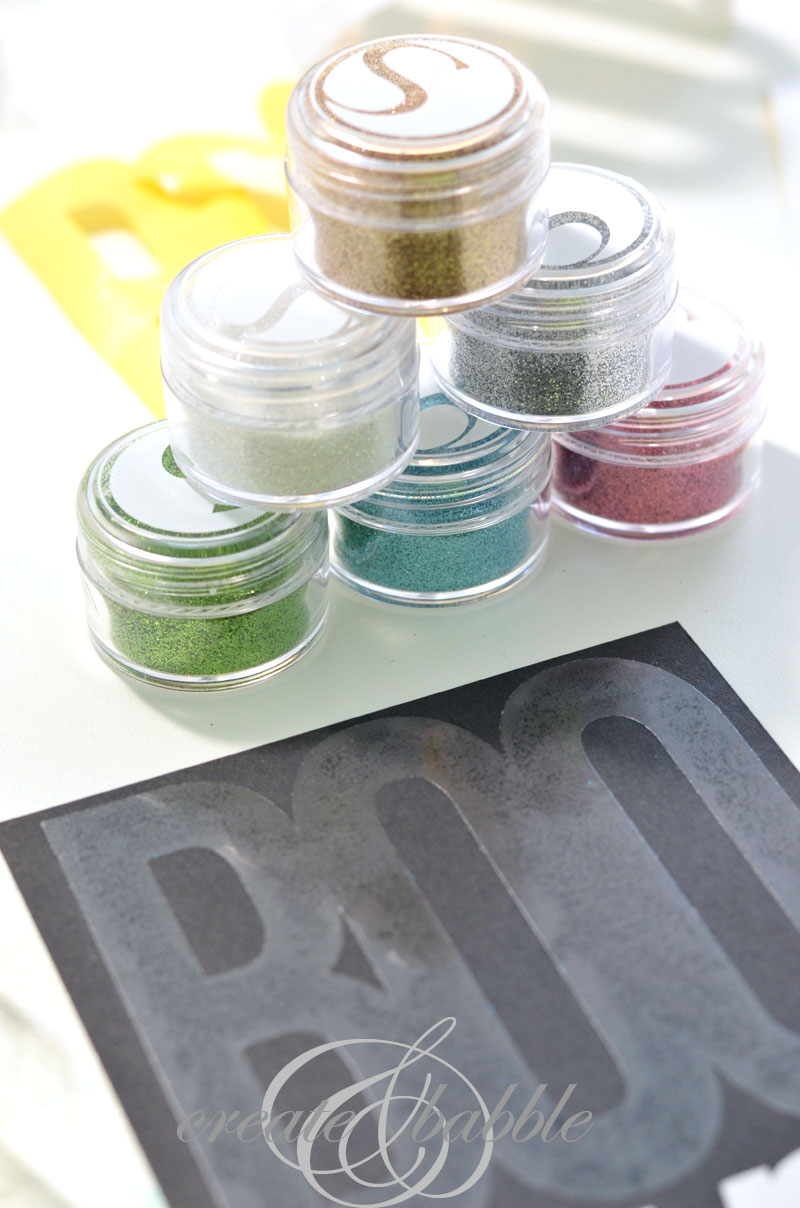 Shake on your glitter, then tap or brush off the excess and that's it!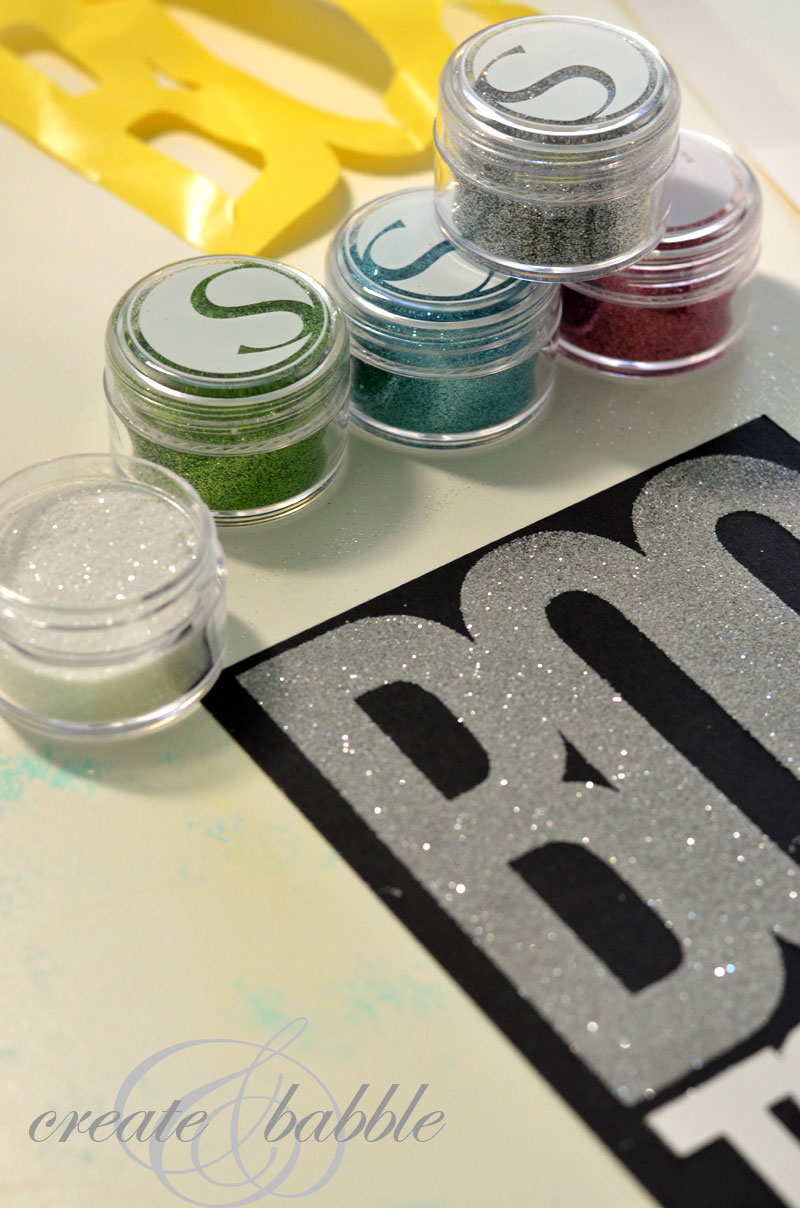 I cut the black card stock to 5 x 7 so it would fit on this frame.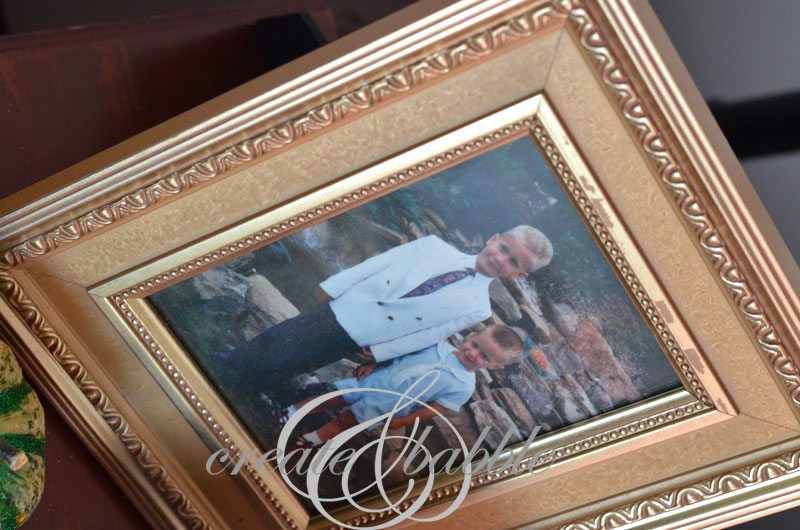 Oh my goodness, does that old photo bring back memories! Those little guys are now 30 and 26 (and not so little ; ) and probably thrilled that I posted this photo here, I'm sure ; )
I put the framed Boo To You on my Halloween Mantle along with the glittered spiders that I made using the double-sided sheets, too.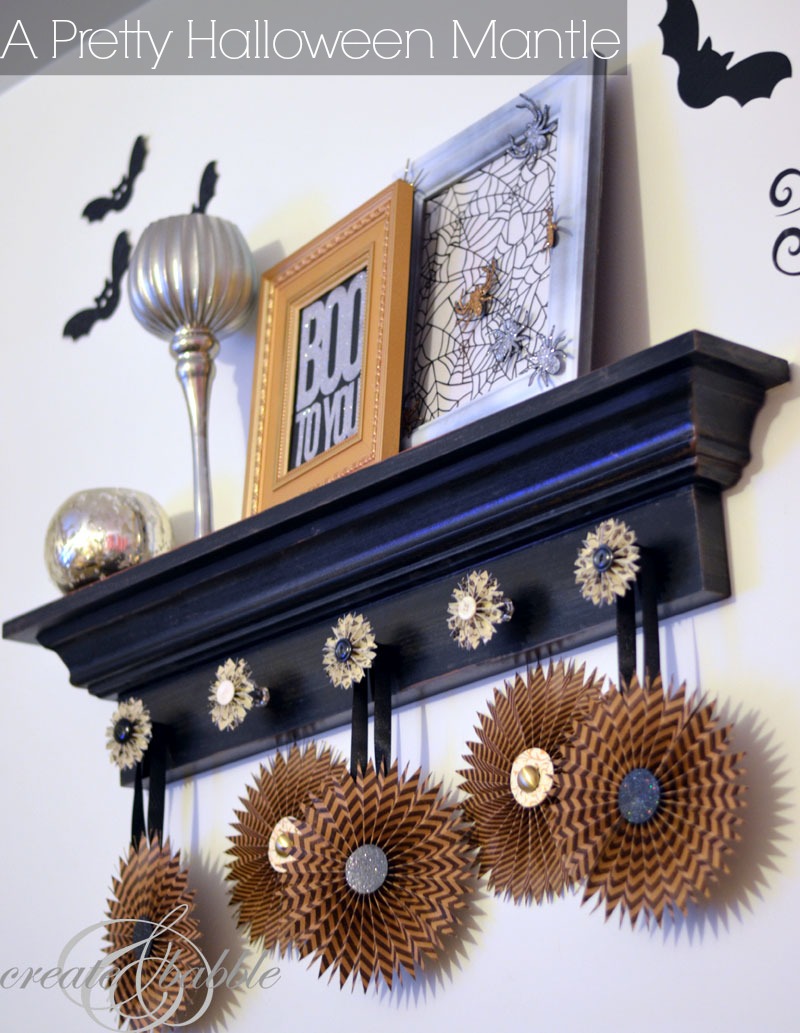 This post is part of the Silhouette Challenge, a monthly collection of  Silhouette projects made members of the Silhouette Challenge Facebook  Group.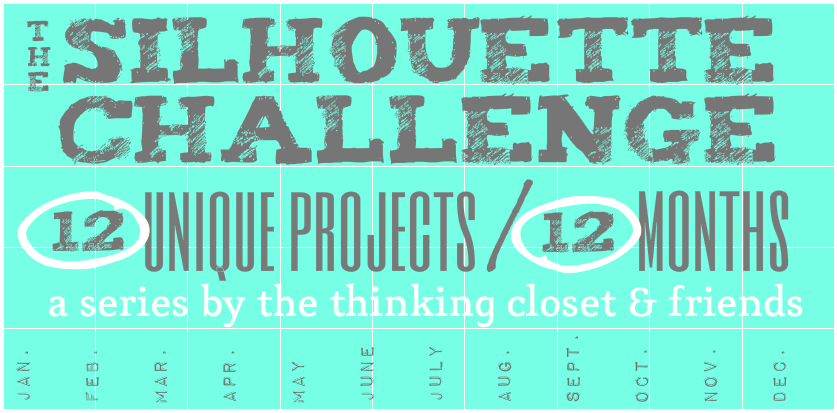 Want to Check Out More Silhouette Projects?
My Silhouette Challenge buddies are all sharing projects today on their blogs, so peruse the links below for a blog-hopping good time.
Birthday Invitations Homer Simpson Style by Black & White Obsession
DIY Planner Dividers by The House on Hillbrook
3D Haunted Forest by Chicken Scratch NY
Pumpkins and Peacocks Fall Mantel by joy & gladness of heart
DIY Cheers Garland by Rain on a Tin Roof
Wedding Gift Wrapping by It Happens in a Blink
Glitter Monogrammed Pumpkin by unOriginal Mom
Halloween Family Rules by Tried & True
Faux Stitched Speech Bubbles by Get Silvered Craft
A Mario Bros. Backsplash by Please Excuse My Craftermath…
Halloween Spooky Eye Luminaries by A Tossed Salad Life
Addressing Invitations with a Silhouette Cameo by My Favorite Finds
Halloween Party Treat Bags by The Thinking Closet
"Create" Wooden Pallet by Lil' Mrs. Tori
Spooky Halloween Bats Garland by TitiCrafty
Decorated Pumpkins by Tanya's Creative Space
Cute Wedding Card by Zanaree
Learn to Tie Your Shoes by From Wine to Whine
Fussy Cutting Making You Fussy? by My Paper Craze
Cut Fabric With Your Silhouette by Cutesy Crafts
Cookie Lee Jewelry' Gift Bags with a Purpose: Sharing Thankfulness by An Elegant Touch
Halloween Banner by Sowdering About
Do you have a Silhouette machine?
Looking for Silhouette inspiration, support, trouble-shooting?  Interested in joining us for our group posting event next month?  Then, we'd love to have you join our Silhouette Challenge Facebook group.  To join, simply fill out the new member request form, and Lauren from The Thinking Closet will get you squared away.