For the first time ever, I have a Halloween Decorated Mantel! Well, it's not really a mantel. It's a shelf that I treat like a mantel. I got the shelf last year at Home Goods so that I would have something on which to hang the Christmas Stockings. I can't wait to show you my Halloween "mantel", so here it is: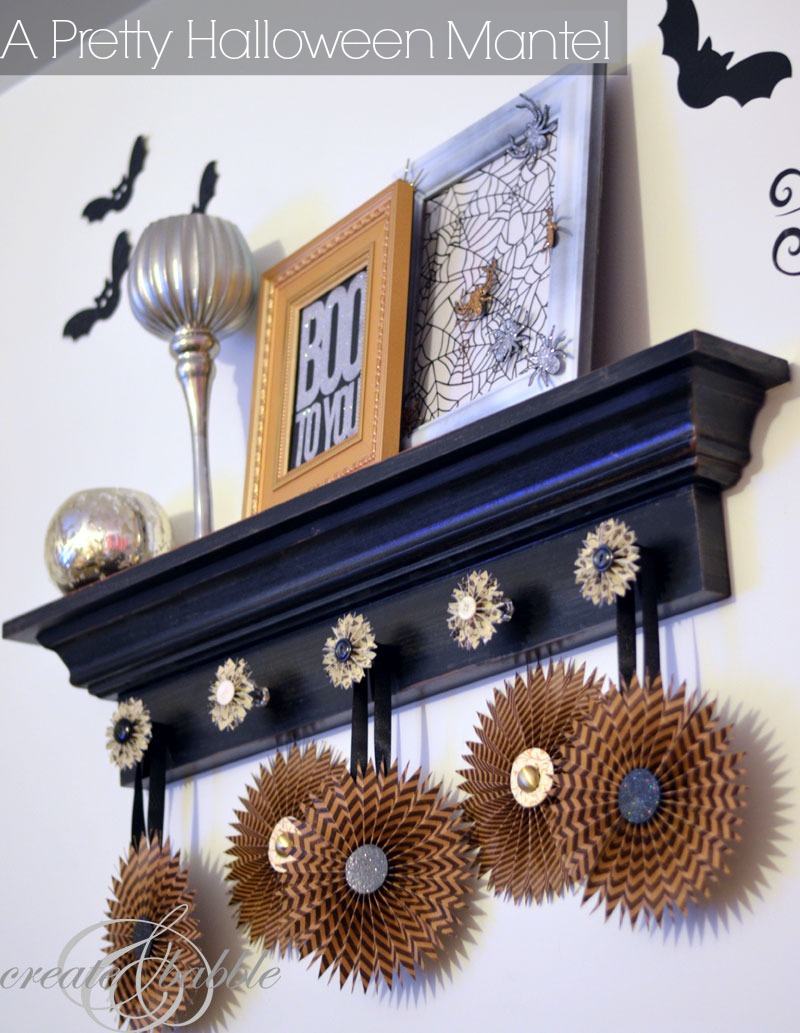 Halloween Mantel Decor
My plan was to decorate the mantel, er, I mean shelf, with things I had already and not buy anything for it. I started out thinking that the color scheme would be just black and white, but changed my mind and added gold and silver to the mix.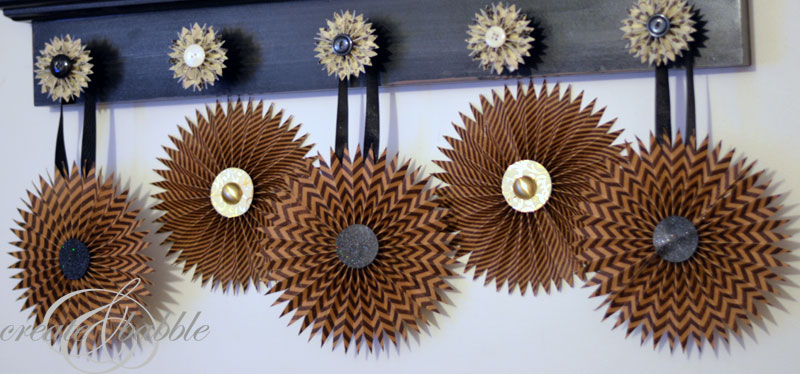 I wanted my Halloween mantel decor to be somewhat simple, not gory, still Halloweeny but pretty. I started out by making these medallions. I LOVE medallions. They are so easy to make and they make quite a statement, I think. I'll never get tired of medallions! I rummaged through my card stock and found exactly what would go with my color scheme.

This spider web was super-easy. I found an old picture frame that was a little beat up and gave it a light coat of white spray paint. Then I cut out the spiderweb with my Silhouette Cameo and inserted into the frame. The spiders were cut using, what else? Yep, you guessed it, Cameo! I'll have a separate post on how I made the glittery spiders and Boo To You framed artwork next week.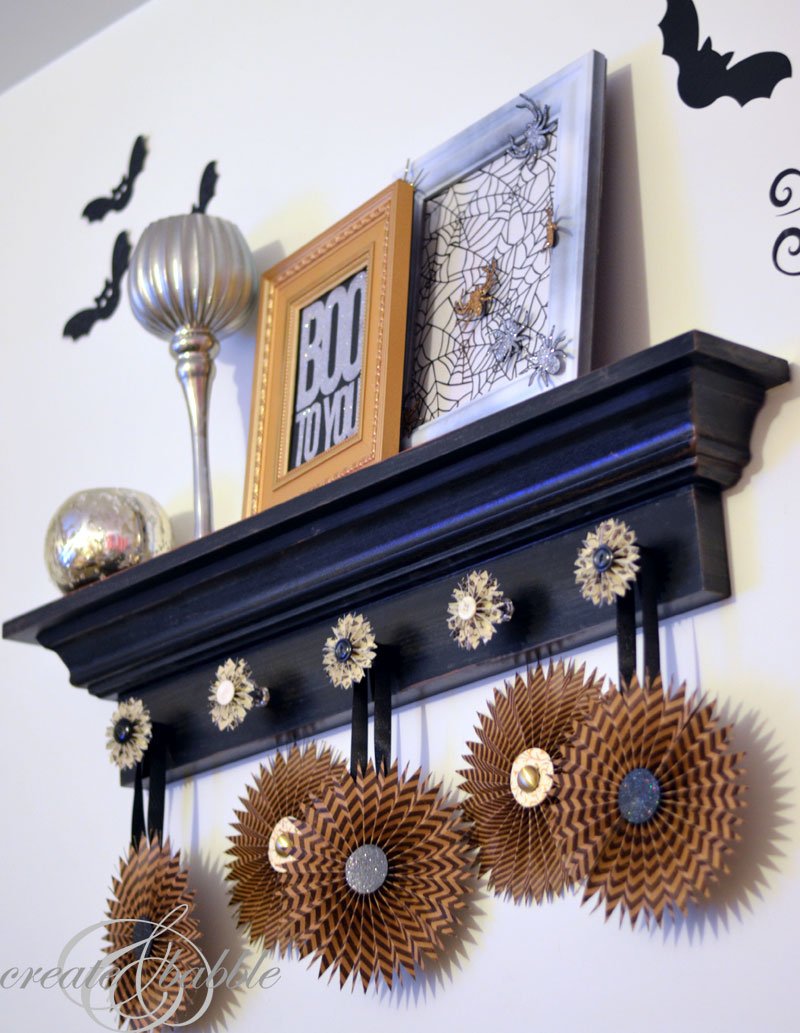 Oh, and the bats! I love the bats, especially the one with the swirls. They're available at the Silhouette online store. The bats on the right were cut from black vinyl and the ones are the left were cut from black glitter card stock. I looked around the house for anything silver to put on the shelf and found the little mercury glass bowl. The chalice I had picked up on a clearance shelf at Home Goods a while ago. It was a bright aqua color. I had no idea what I was going to do with it, but the price was right! Anyway, I spray painted it with Krylon Looking Glass spray paint that I had left over. And that's it! I'm really happy with how it all came together and even happier knowing that I didn't buy a thing for it – just used what I had.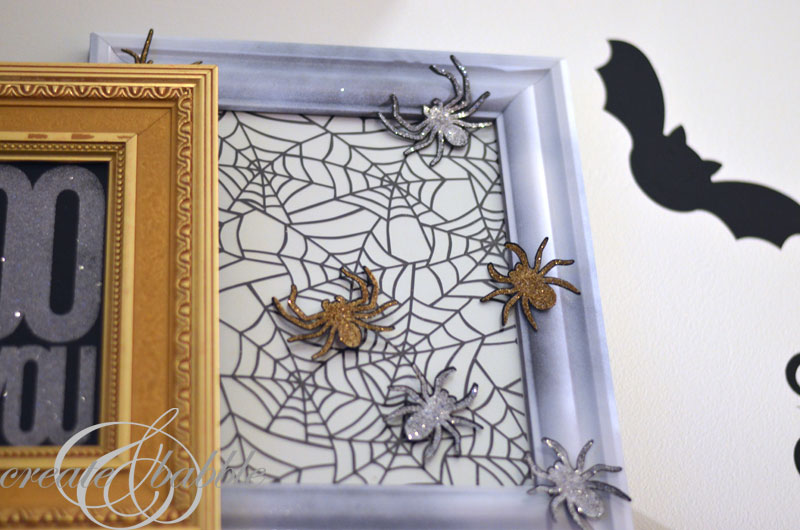 Have you decorated for Halloween yet?