Yes, they really are! See for yourself: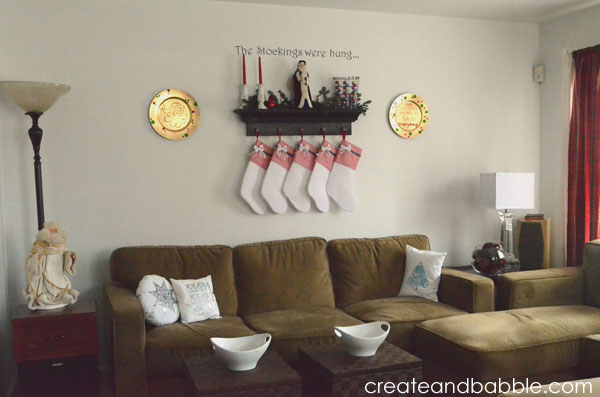 I know. It's not a "real" mantel, but what do you think? I found this shelf  at Homegoods and thought it would make a perfect faux mantel on which to hang the stockings. The best part: it has glass knobs, which I love.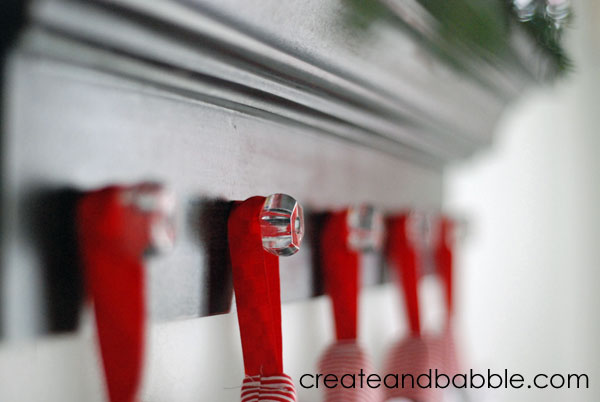 The Stockings
Since this household is made up of a blended family, we have quite the collection of Christmas Stockings. Unmatched Christmas Stockings. Which is fine, except I wanted my "mantel" to look pretty with matching stockings. So as a compromise for the sentimental among us, we will still hang the old mismatched stockings in their usual place: out of sight in the hall on the bannister. I made pretty, matching stockings and these will be mine ; )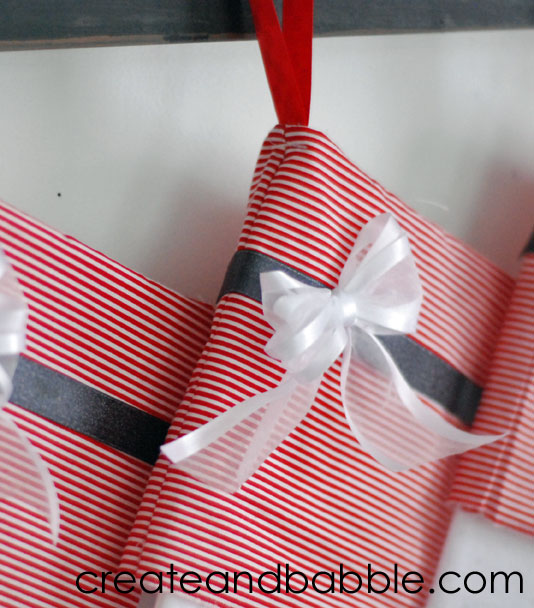 The shelf and stockings just weren't enough. I made vinyl lettering with my Cameo, added branches that were left over from trimming the Christmas tree, a Santa that my sister made for me many years ago and some candles. The glass vases in the wire carrier came from a long-ago art show. I filled the vases with tiny ornaments I found at Target.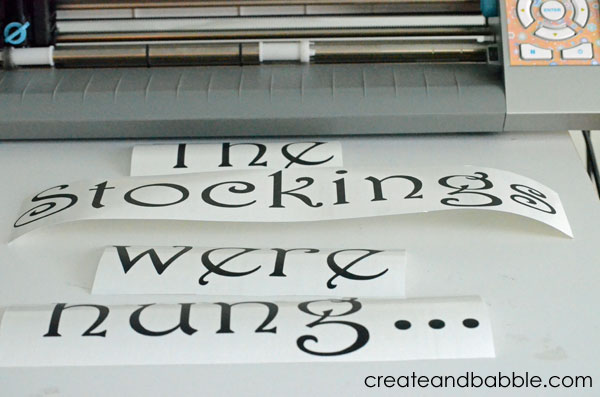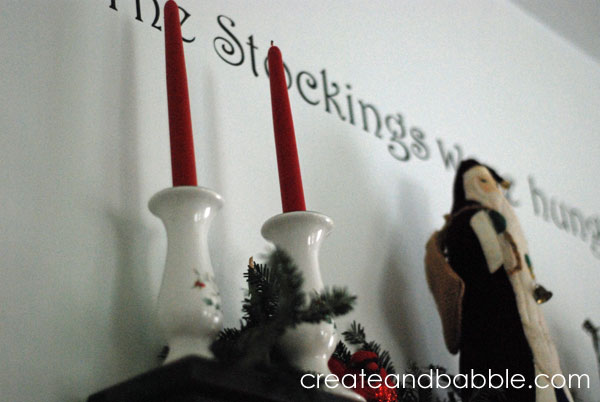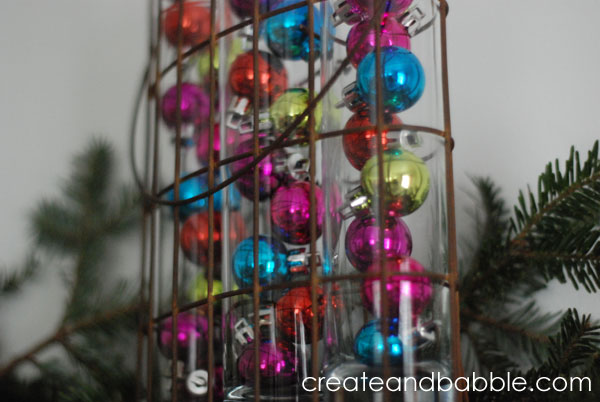 Here's another look at the entire wall.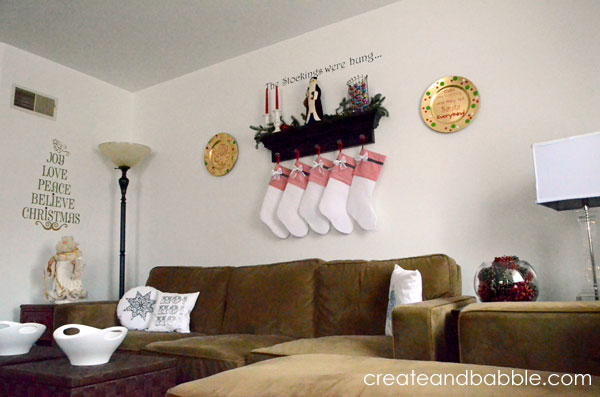 Oh, and the pillows I made, too. Again with help from the Cameo. I cut out the shapes and letters out of heat transfer vinyl and ironed them onto simple pillow covers.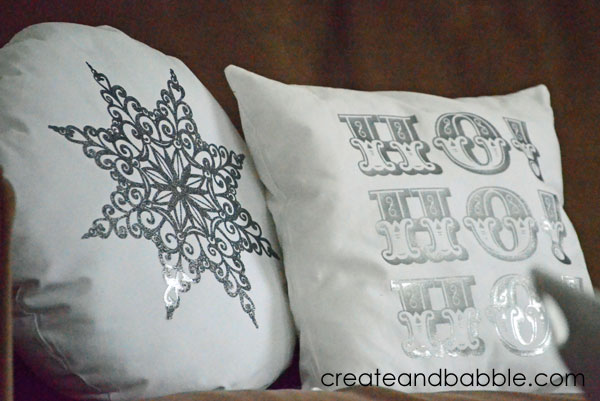 Are your stockings hung? What are your family's sentimental Christmas items?
Oh, one last thing. I love Command Strips. Everything on this wall (including the "mantel") is being held there with them. I'm not being paid to say that – heck, they don't even know about me. I just think they're a great thing. Beats having a bunch of holes in the walls (like there are right now behind that "mantel"). Just keeping it real. We tried to use the studs, but of course the studs aren't lined up with the hangers on the "mantel". Figures. Thank goodness for Command Strips!