"The Stocking were hung…" Part 2. My living room was looking a little lopsided. One side has the big Christmas Tree, the bookshelf-being-used-as-a-mantel and the pass-thru window into the kitchen. All on one side of the room, while the opposite side was looking pretty sparse with its big blank walls. Here's one side: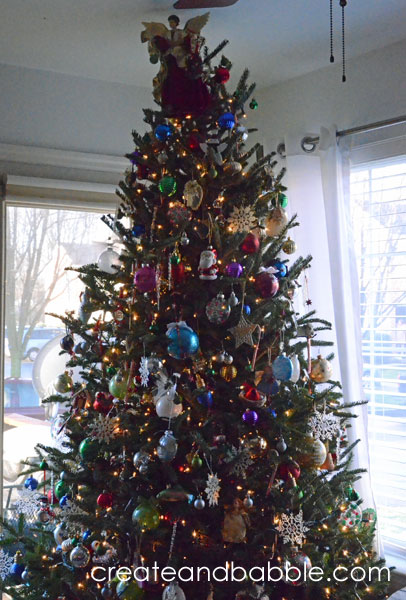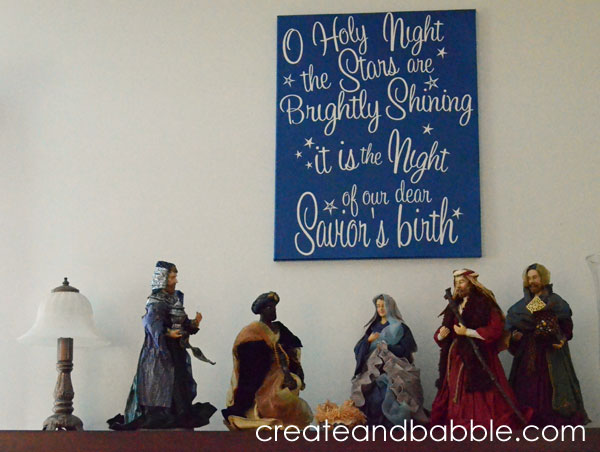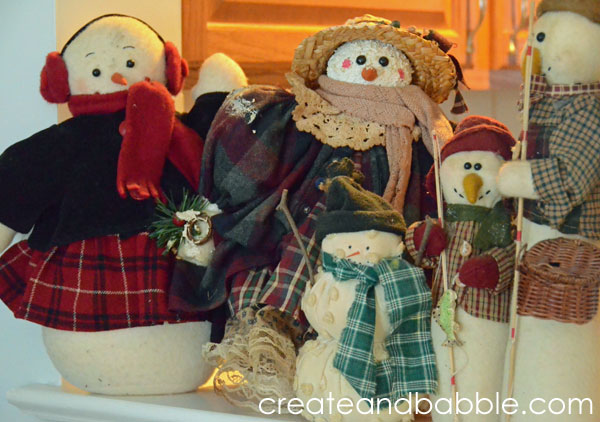 And now here is what I did to the other side: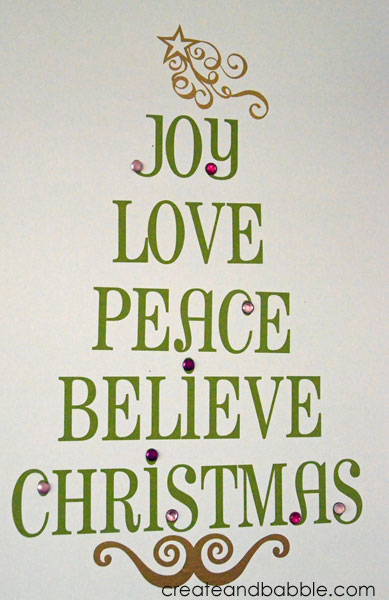 I cut the vinyl with my Silhouette Cameo using shapes from their online store. To decorate it, I added adhesive-backed gems found at Michaels to give it sparkle. I love how it turned out. It really helps to balance the room.