Here is an easy-to-make Valentine's Day Centerpiece made with a Starbucks Frappuccino bottle.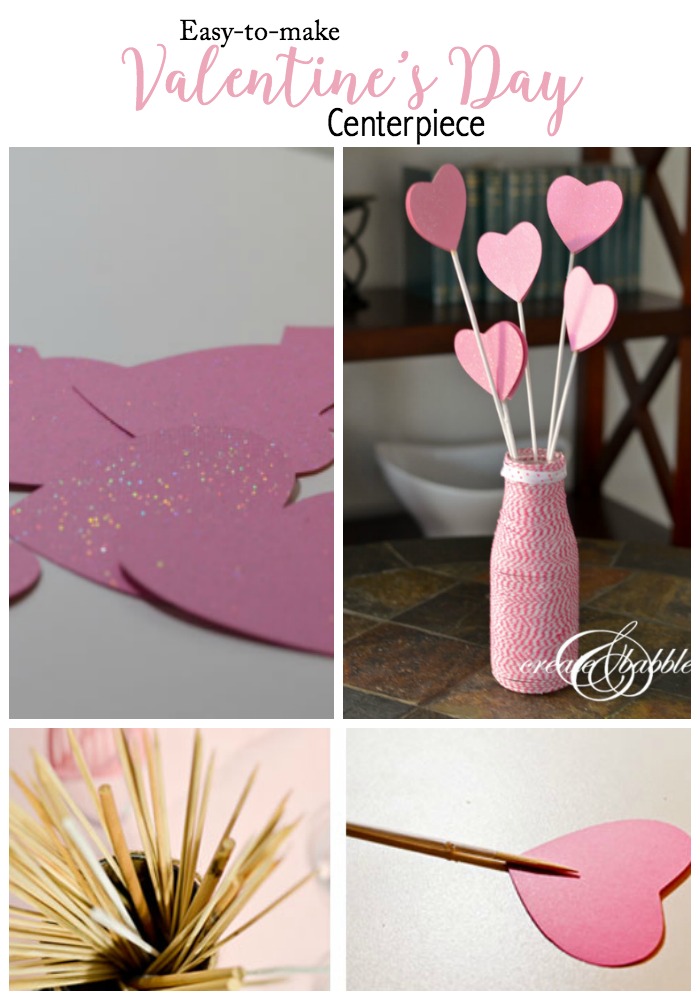 I really like the shape of those bottles. They make such cute little vases.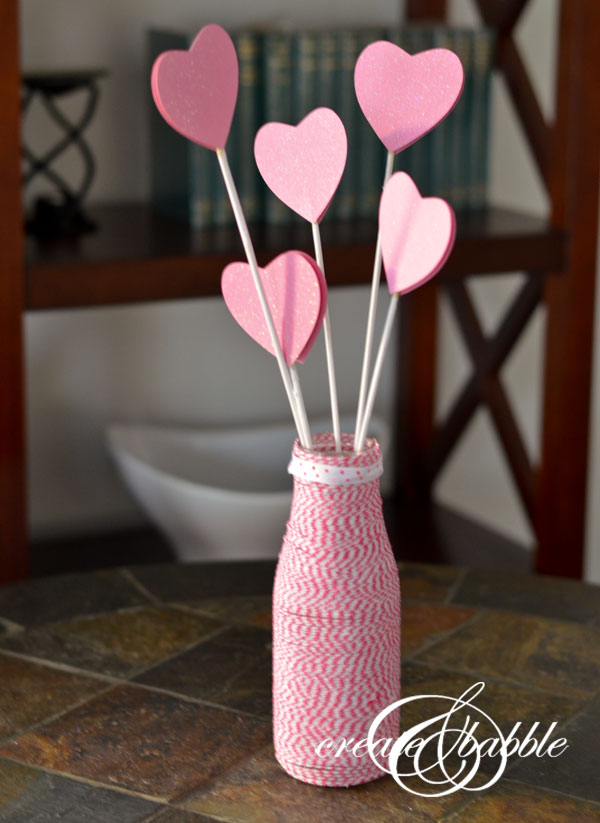 Here's how I made it. Remember the jars of baker's twine that I talked about here? I have a ton of it – how I got all that is a story for another day. Anyway, I used up some of the pink and white baker's twine. I sprayed the outside of the bottle with spray adhesive, then simply wrapped and wrapped and wrapped the baker's twine around the entire bottle. There is a lip near the top that is too narrow for the twine to adhere to, so I covered that with some coordinating ribbon.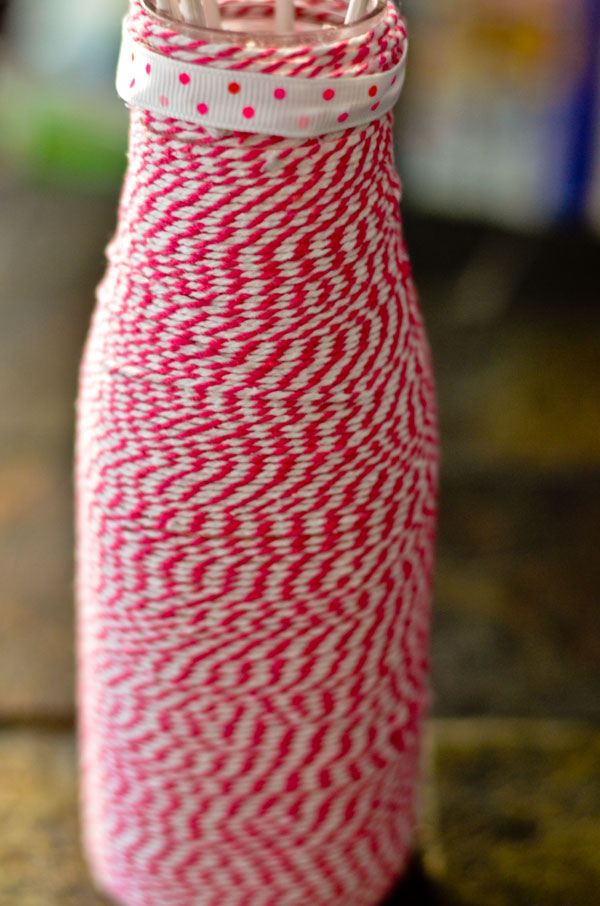 Now onto the hearts. I found this pretty, sparkly, pink cardstock at JoAnn and then cut out heart shapes using my Cameo. You could also cut these by hand or use a punch.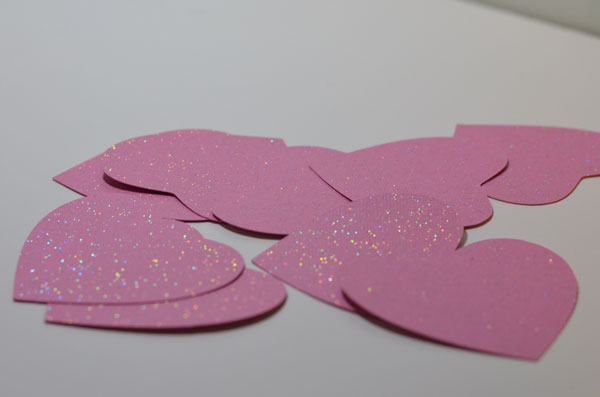 Next I grabbed some wooden skewers, painted them with leftover white paint and hot-glued the hearts onto the tips of the skewers.



Easy, easy, easy. Stick 'em in the vase, and there you go. Valentine's Day Centerpiece.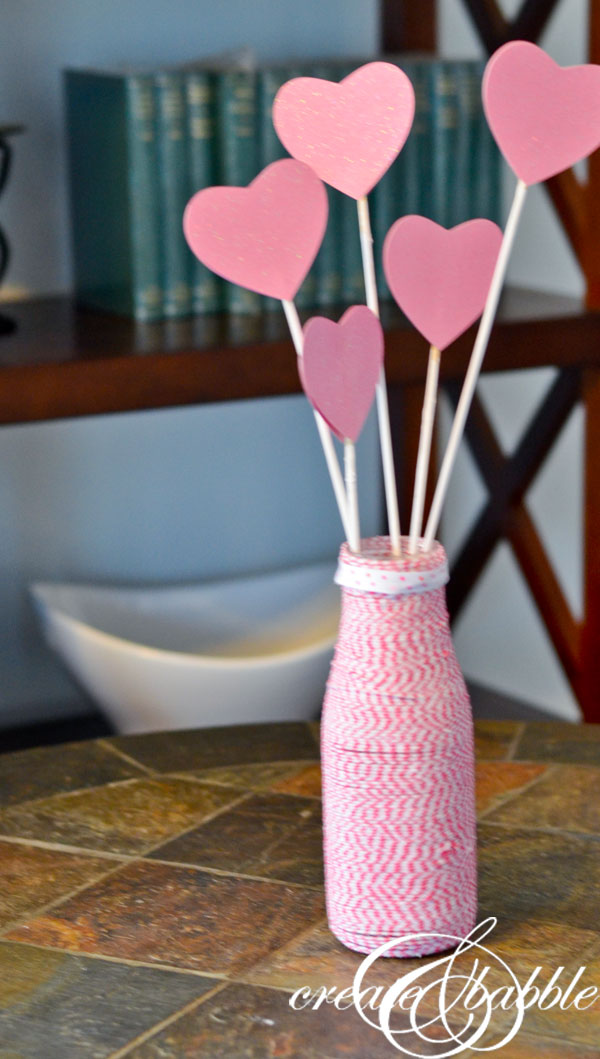 I must admit – I've never been one to go all out with Valentine's Day decorations but I'm having fun this year. What about you? How do you decorate for Valentine's Day? I'm working on decorating my "mantel" next!
Since these centerpieces are so easy and inexpensive to make, you could make several for a wedding reception, shower, or an anniversary party.