I've been thinking a lot about the goals I have for my home. There is so much I want to get done this year. I thought it would be a good idea to actually make a list of what I would like to get done then take a look back at the end of the year and see what actually got accomplished. Since there are a few unfinished projects around here, I'm thinking: let's get those done first before moving on to bigger and better things. I'll start with the staircase. About a year or so ago – okay probably more like two years, but who's counting – I decided to line the wall going up the stairs with framed family photographs. Good idea, right? I wanted a streamlined, cohesive look. So with that in mind, I searched and searched for frame ideas until I came upon these simple black frames at Ikea. Perfect. They have a large white mat and hold an 8 x 10 photo. Again, perfect. I started with just three to be sure it was the look I wanted – which it is, so on the next trip to Ikea I got more. But not enough. I have to finish that wall, so a field trip to Ikea is in order!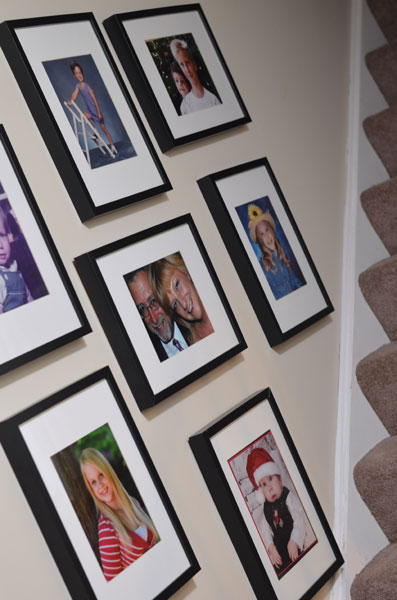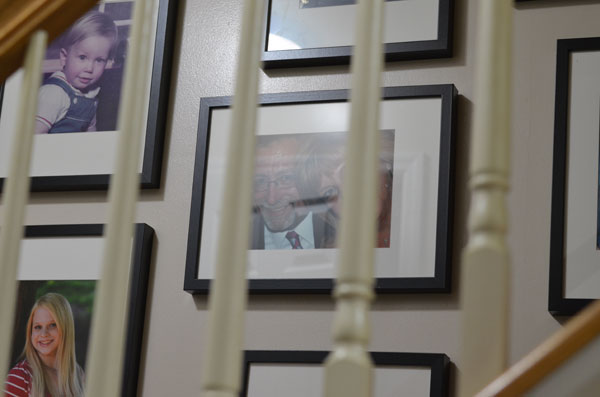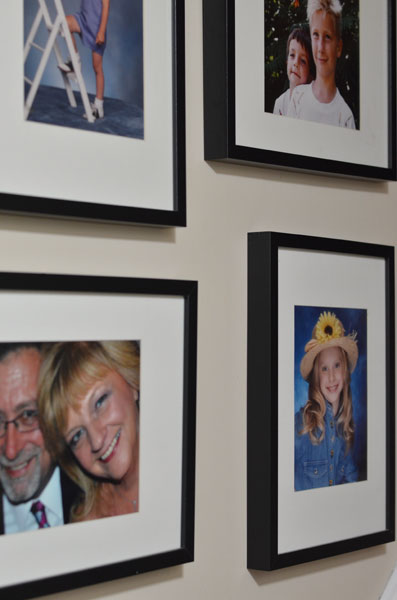 One trick I learned while hanging these was to align the right edges of the frames and to keep the distances between frames uniform. I think I need to make some adjustments. I can't wait until that whole wall is filled with photographs.
How do you decorate with your family's photos?