What is it about the New Year that makes us want to clear out the clutter and organize our homes? Maybe because we're de-decorating from Christmas and it makes us see everything in a new light. One thing leads to another and the next thing you know, you discover that every room in the house needs attention. At least that's what happens to me. And it's overwhelming. I want to re-organize every space in the house. Now. But since that's impossible, I have decided to start right here in the craft room and I'll show you how I used mason jars to organize baker's twine.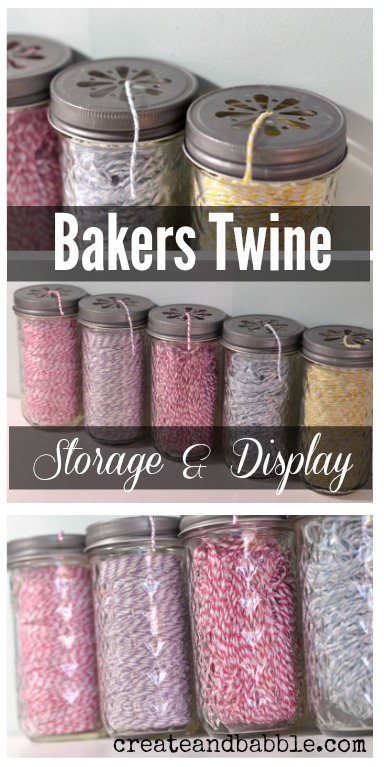 I don't want to spend any money doing it. So my goal is to use items that I already have and find different uses for them in this organization project. For example, I have a lot of bakers twine that was packed into this drawer: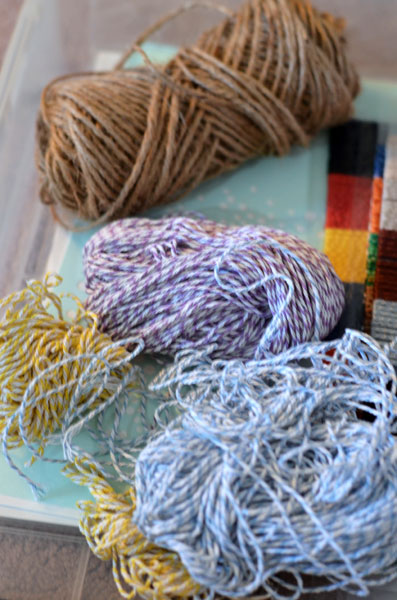 After looking in the closet I spotted some leftover mason jars that were used for bridal shower favors that were taking up space and this idea came to me: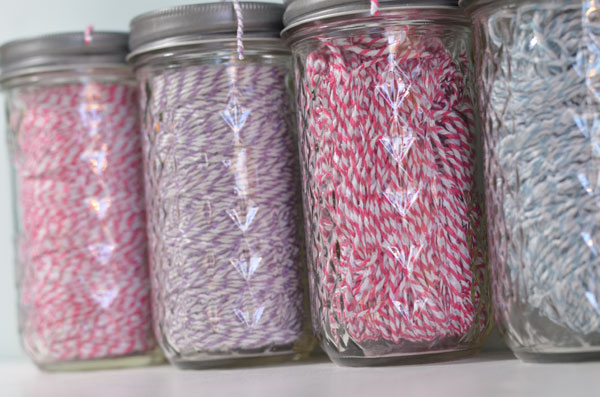 Perfect! And the lids make a perfect dispenser-like opening! I love how they look. The twine is organized and it looks pretty, too! What do you think?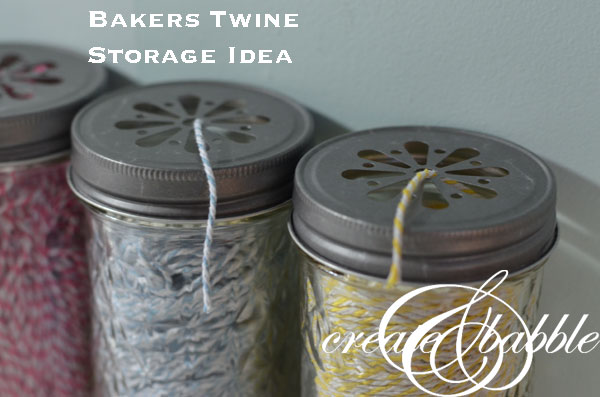 This is inspiring me to look for more objects that can be used to organize and display other craft supplies. Oh, I just spotted a tall, unused vase that might work for ribbon storage! What can you find around your house that you can turn into a storage solution?