This giveaway is now closed. Thanks for entering!
Happy New Year!
Let's start this New Year off with a giveaway!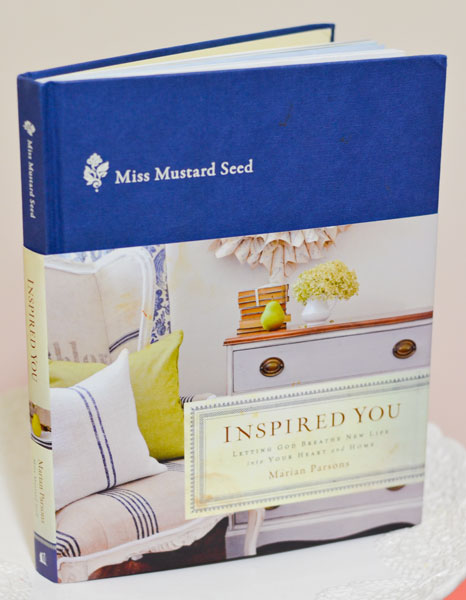 This post was supposed to be all about how I got to meet "Miss Mustard Seed", aka Marian Parsons. Instead it's about of how Dan met Marian. I, unfortunately, could not make it to the book signing that was fifteen minutes away from me! I had planned for months on going to that book signing! How lucky was I that Marian was going to be so close! But it was not to be….my employer had other plans for me that evening that I just couldn't get out of….believe me, I tried! Okay, enough of my whining and on to the good news!
Like I said, Dan got to meet her and asked her to sign my copy of "Inspired You".  She also signed a copy for one of you! More on that in a minute.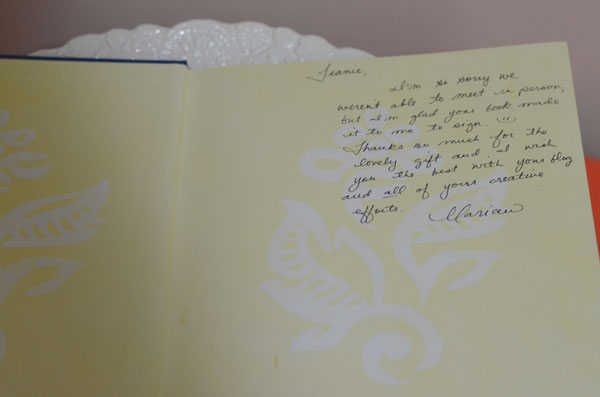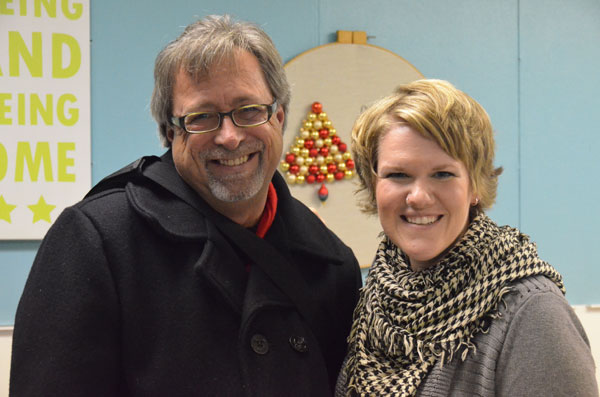 There they are! Marian and Dan. I'm so jealous. I made him recount their entire visit. What did you say? What did she say? What did you talk about? I drove him nuts! But he confirmed everything that I heard and read about Marian. What a sincerely nice, easy-to-talk-to person she is. They talked a lot about photography, furniture and blogging.
Now, back to the book. "Inspired You – Letting God Breathe New Life into Your Heart and Home". I can't recommend it enough! I've read it twice cover-to-cover and I know I'll read it and refer back to it many more times. It is full of beautiful photos, easy-to-follow tutorials and tons of inspiration. I love this book! I knew I'd love it as soon as I read what Marian wrote in the first chapter about redefining what makes a beautiful home.
"It's not about big budgets and magazine-quality perfection; it's about making the best of what you have and finding contentment despite what you don't. It's not about keeping up with the hottest trends, style setters, or the neighbors; it's about creating a space that feels inviting, is functional for your family, and shows off the style and interests of the people who live there."
Want a chance to win a copy of this lovely book? Of course you do! Here's what you do to enter: Leave a comment below. That's it! I will randomly choose a winner on Sunday, January 6 @ 3:00pm EST.
65 Comments