It's time to give away some crafting stuff! It feels so good to get organized, doesn't it? And for me, that means getting rid of things that I don't need or want anymore. I have always followed the rule of giving away clothes that I haven't worn during the past year. I'm pretty good about that with my clothing but there is room for improvement in the crafting department of my life. I'm holding on to too much stuff! So I am so glad it's time for another edition of the Craft Junk Giveaway!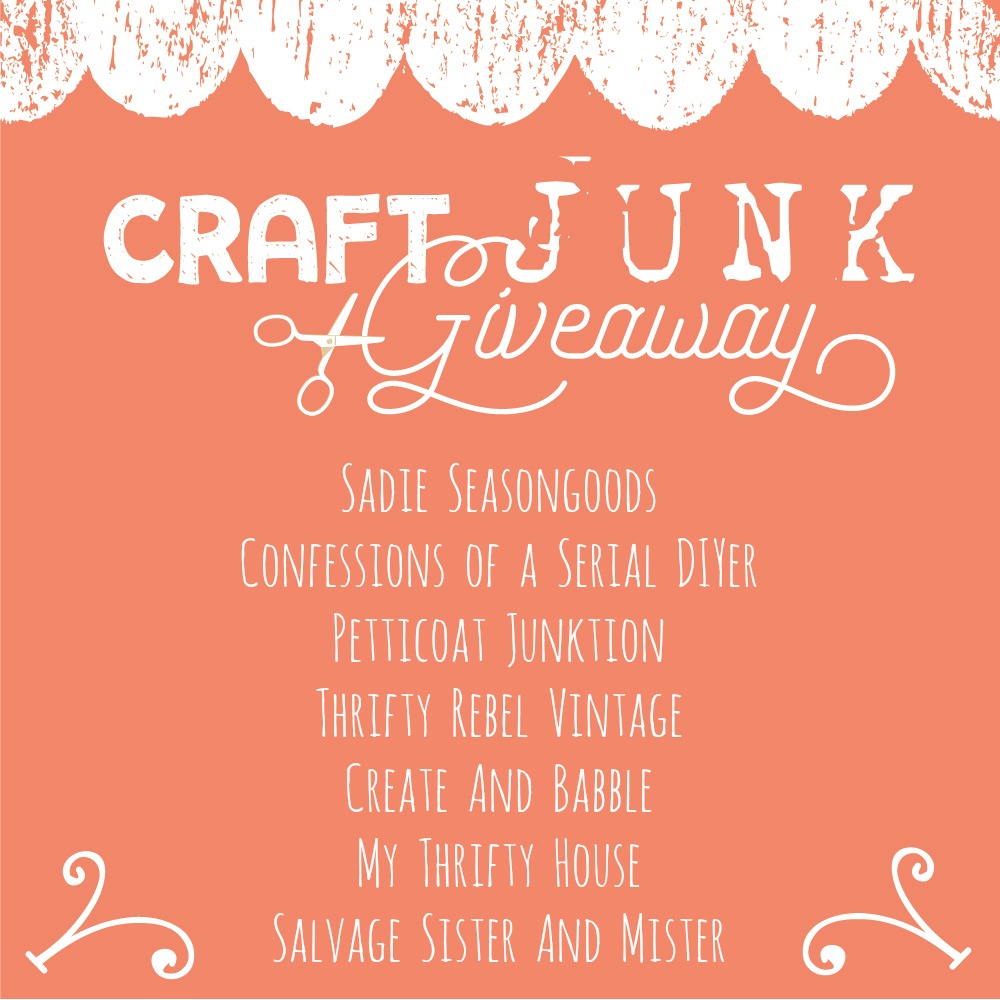 I am putting my box of giveaway items together and so far this is what I have: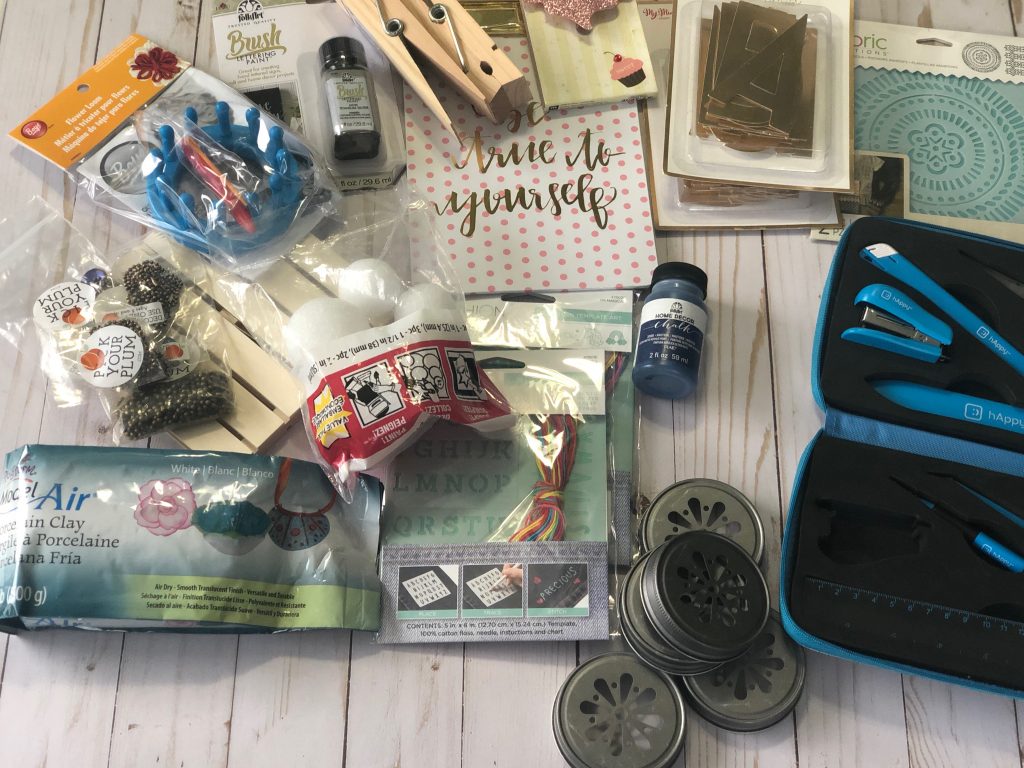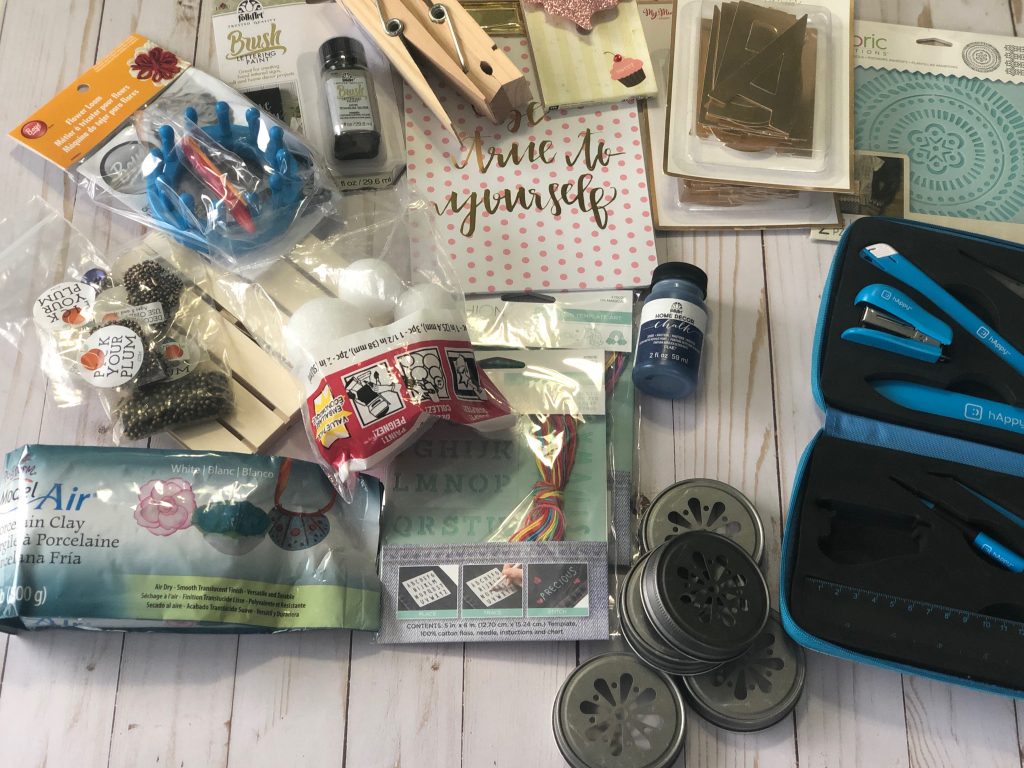 There are cute mason jar lids for drinking. (Here's what I did with mine: Baker's Twine Storage.) There is also a pack of Sculpey airdry clay. I thought I would try my hand at clay sculpting but discovered that I don't have the touch for it. Maybe you do? If so, I'm also including a bunch of clay sculpting tools and molds. There are also some stencils, paint, a pretty clipboard, and a really cool case with tools. I'll be adding more to fill this box to the brim!
Craft Junk Giveaway October 2018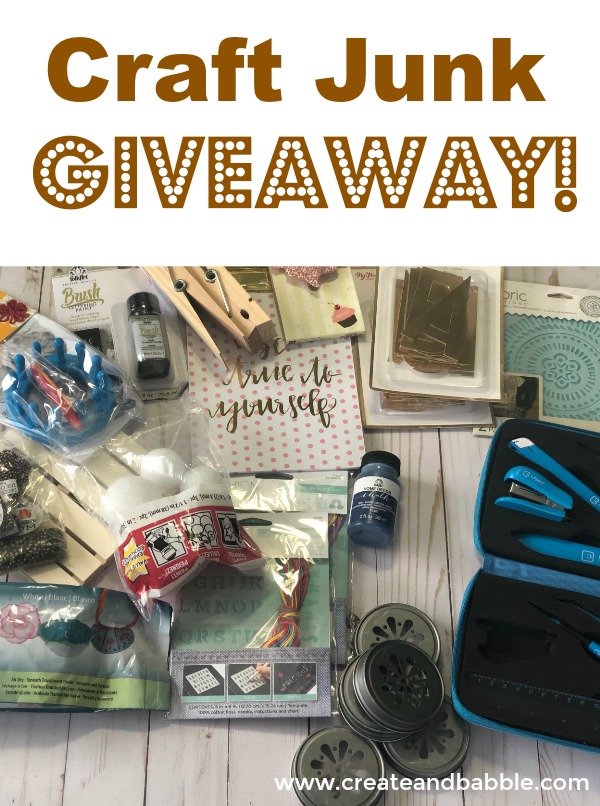 Thank you to our lovely hostess Sarah from Sadie Seasongoods for putting this giveaway together. Be sure to visit all of the giveaways listed below and enter to win all of the Crafty goodness being given away by my friends. Click on each image below to be taken to the giveaway featured in the image.