When Cricut announced last year that they were coming out with a Knife Blade that could cut thicker material like heavy chipboard, wood, and leather, I was beyond excited. Most of you know that I love woodworking as much as I love paper crafting so I couldn't wait to try this. But wait I did. Until this past week when I made the time to get out that Knife Blade, calibrate it with my Cricut Maker, and make my first project with Heavy Chipboard. Now I can't wait to show you how cutting chipboard with the Cricut Maker using the Knife Blade is a game changer.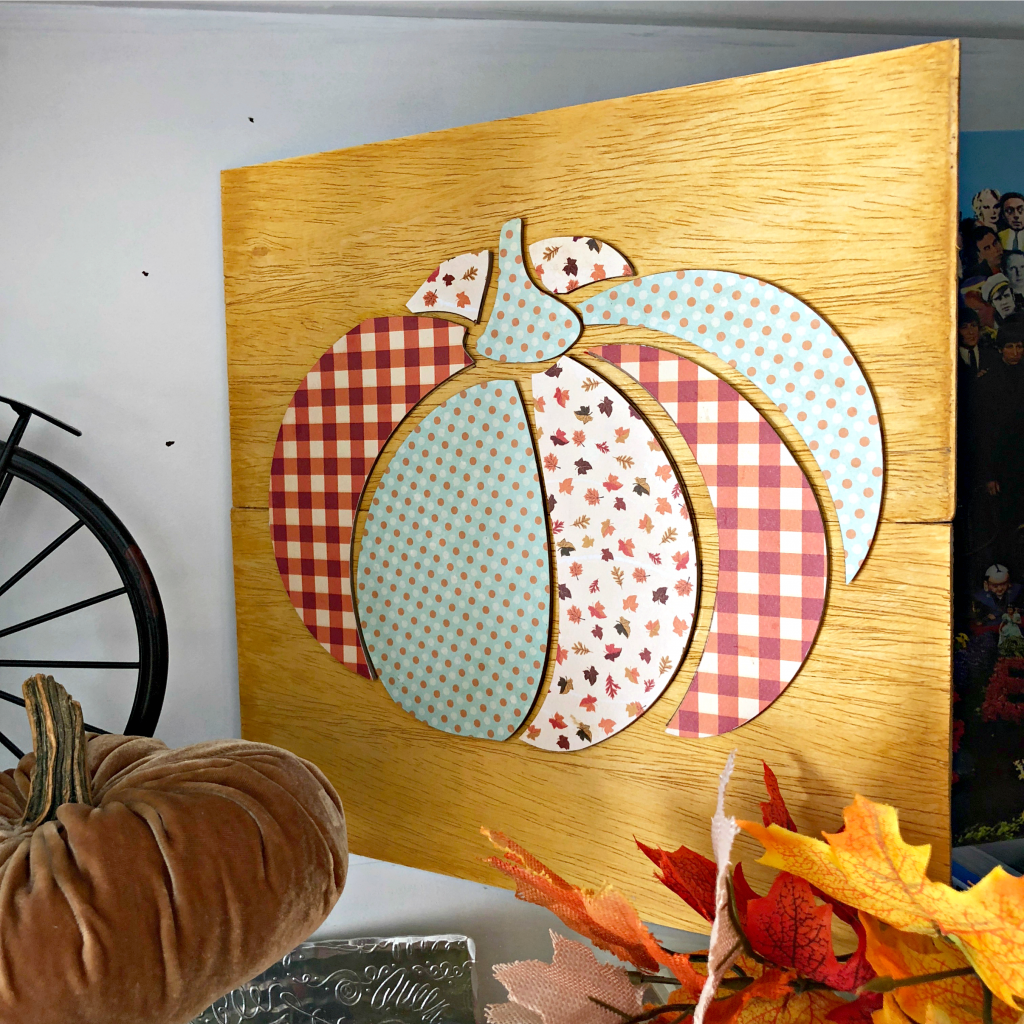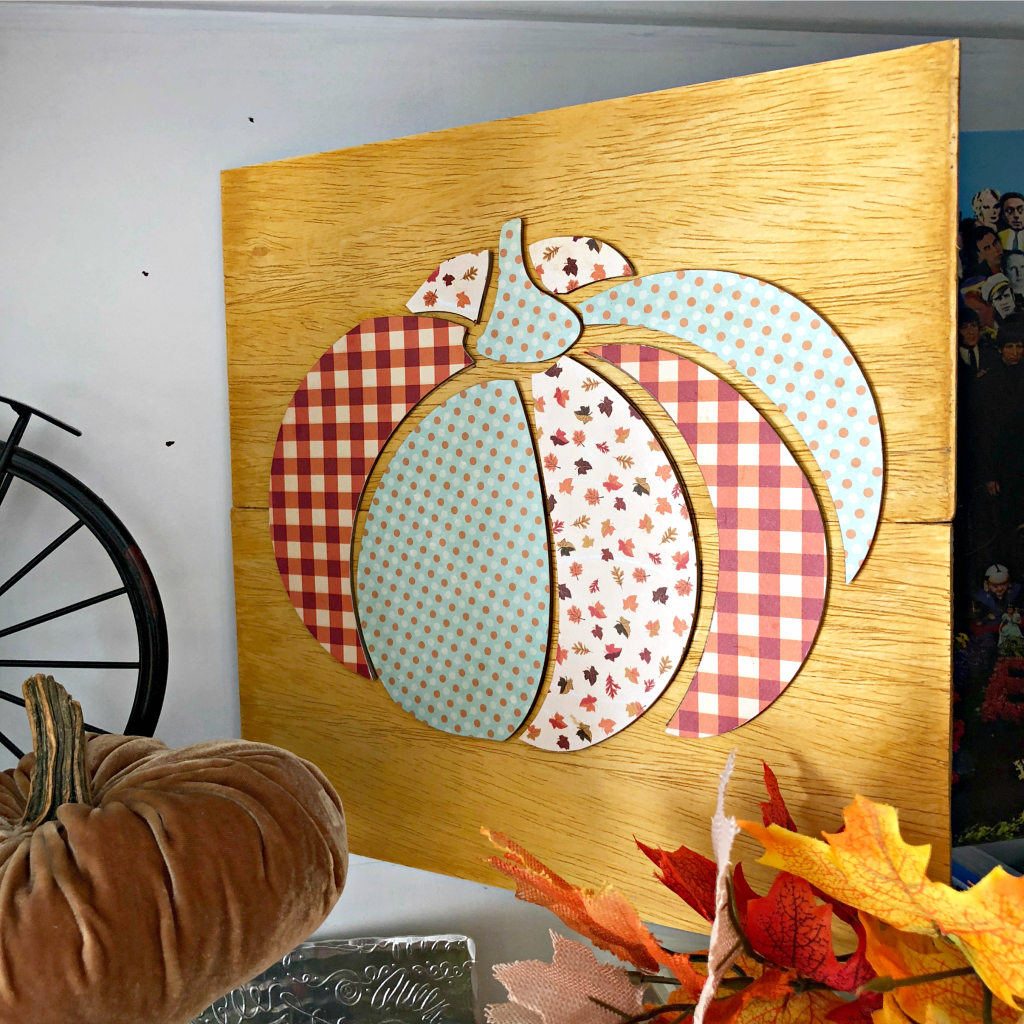 Today I have teamed up once again with my Cricut-loving friends to share with you some Fall-inspired projects. Similar projects can be made using a Silhouette machine too. I haven't forgotten about my Silhouette users! I still have that paper medallion wreath. Today's project is similar to the Fall wall art I made last year with purchased letters. But this time I didn't have to buy any wooden letters. I was able to cut heavy chipboard with my Cricut Maker and the Knife Blade.
Cutting Chipboard with the Cricut Maker Using the Knife Blade
I made this cute 2-D pumpkin with the following tools and supplies (affiliate links are provided for your convenience):
How to cut chipboard with the Cricut Maker and Knife Blade
Friends, this is so simple. You simply change out the cutting blade for the knife blade. The first time you use the knife blade you have to calibrate it but that takes seconds and the software walks you step-by-step right through the process. It couldn't be any easier.

Supplies (I use painters tape)
Cutting (notice star wheels are pushed all the way to the right)
Perfectly cut shapes
You must use the Strong Grip cutting mat and adhere masking tape all around the edges to firmly secure the chipboard. It will take several cuts but the cool thing is that the software tells you how much time it will take. So go throw a load in the washer or take a very short bike ride! Wait until you see the results in person!!! Amazing!
I then cut out the shape three more times using three different patterned pieces of cardstock.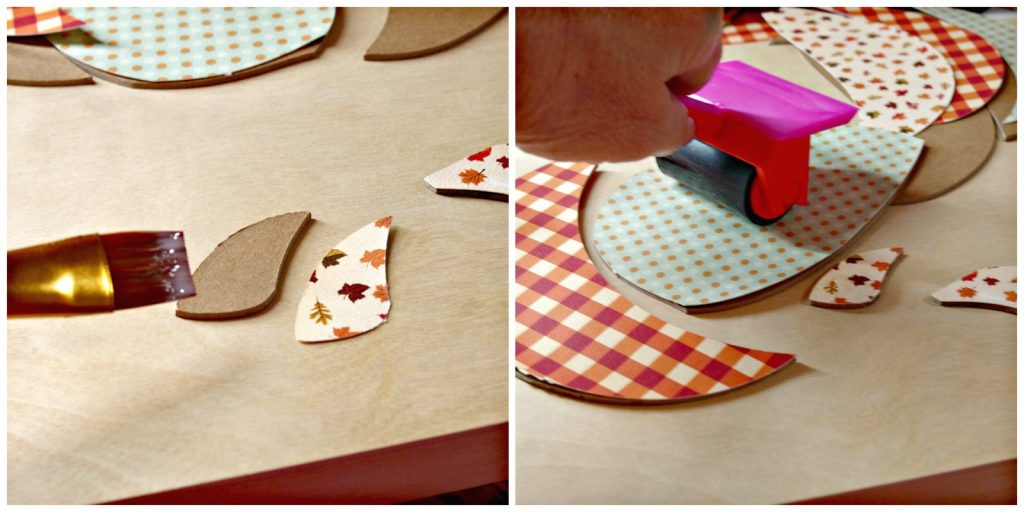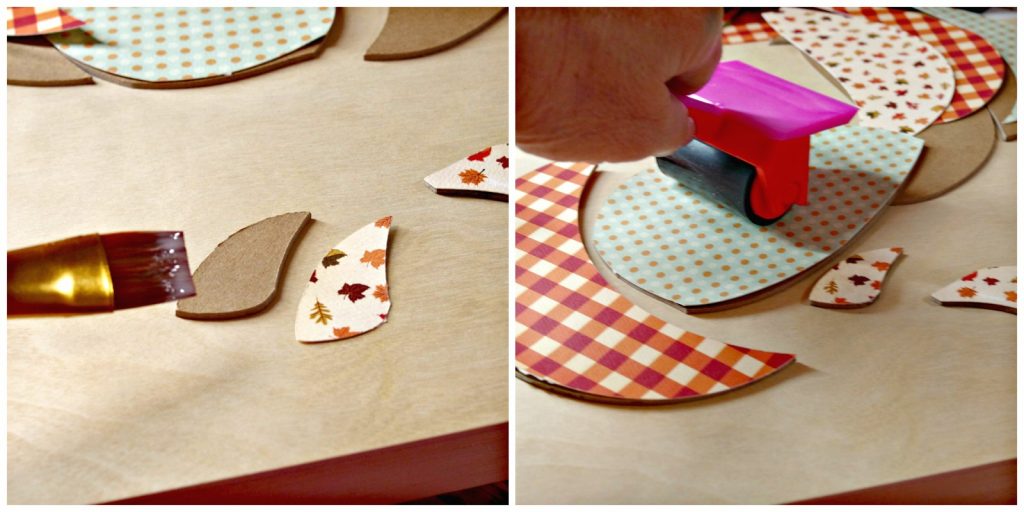 I adhered the patterned paper onto the pieces of the pumpkin using ModPodge. I also used a brayer to firmly attach the paper.


I put two pieces of scrap wood together with a third piece of scrap wood using hot glue to make my board for the background of this pumpkin wall art.
Using the "negative space" of the cutout pumpkin design, I lightly traced onto the board so I knew exactly where the pumpkin pieces should go.
I glued the pieces onto the board using wood glue. (the weights helped keep everything nice and flat)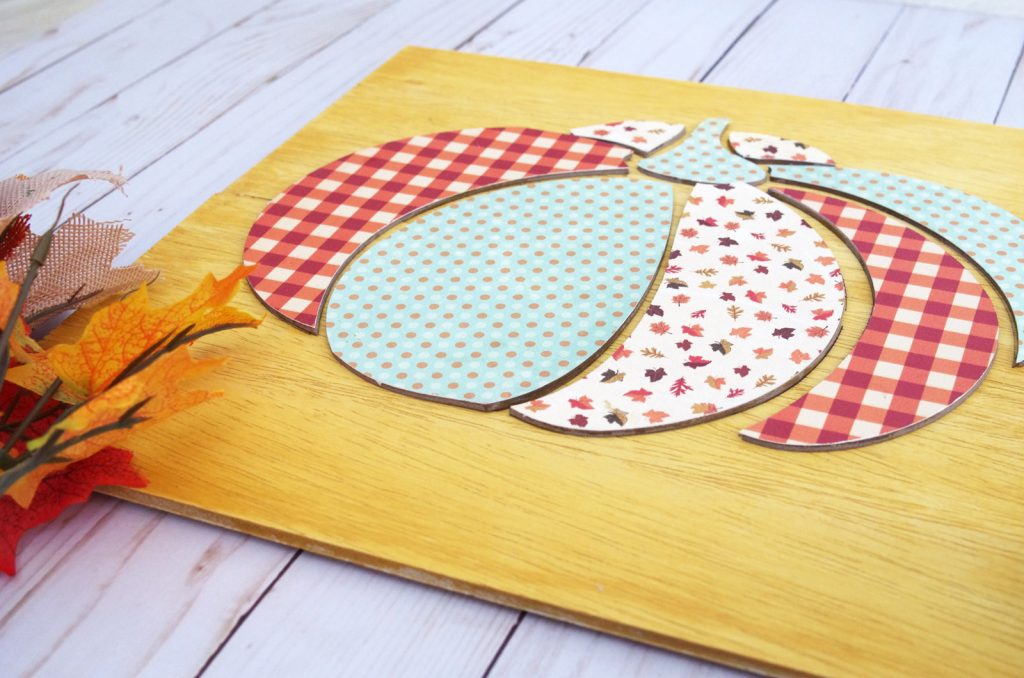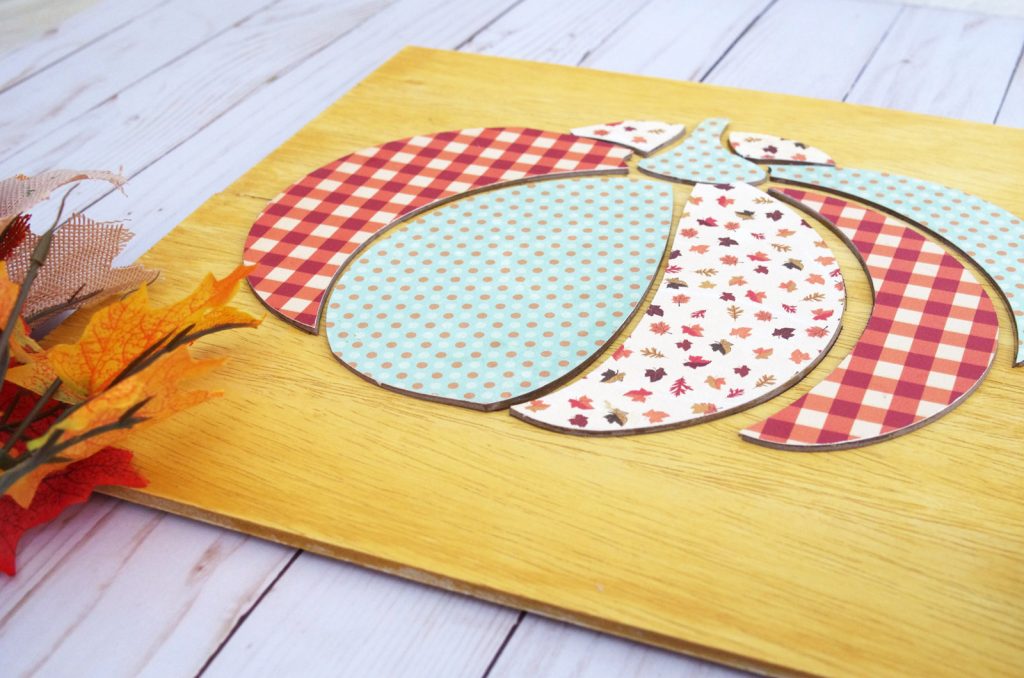 I am thrilled with how this turned out! I was deciding on whether or not to add a frame to the piece. Laziness won and there is no frame. But I can always add one later if I want.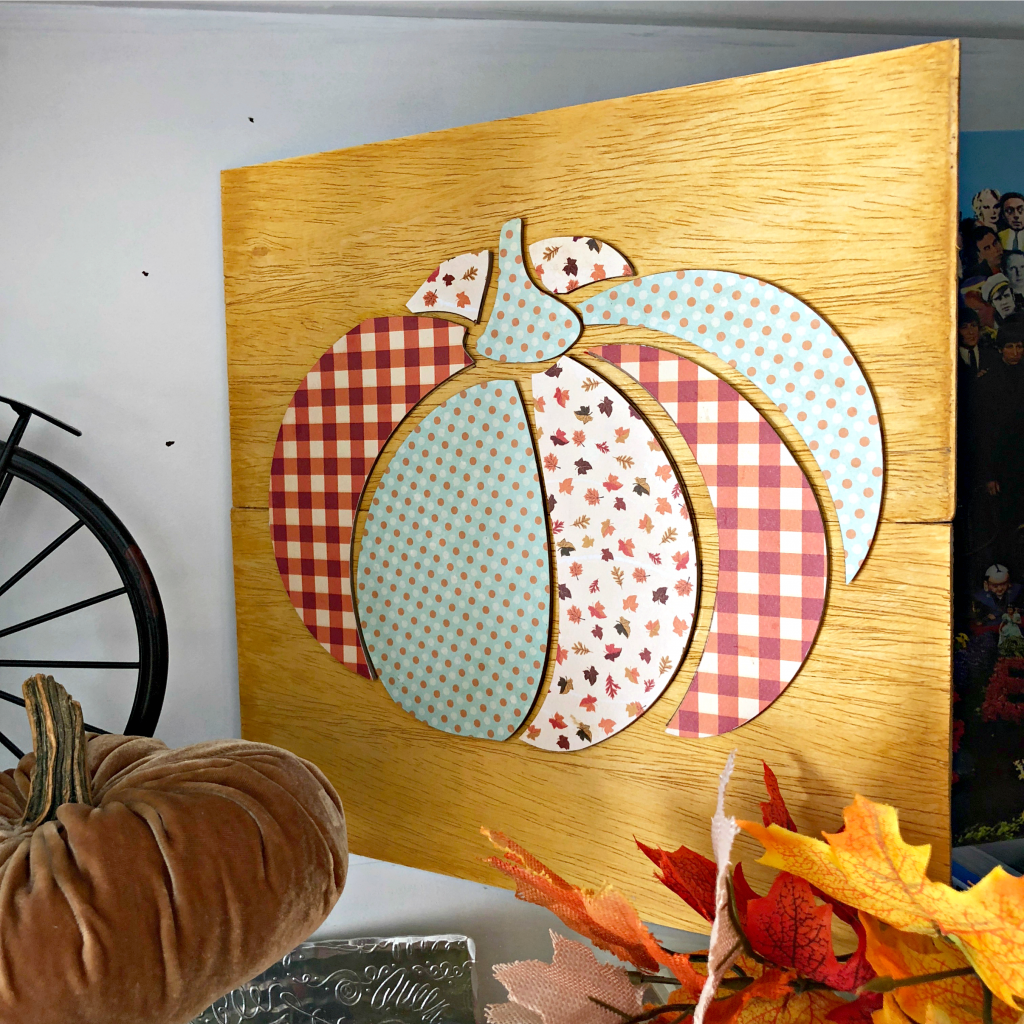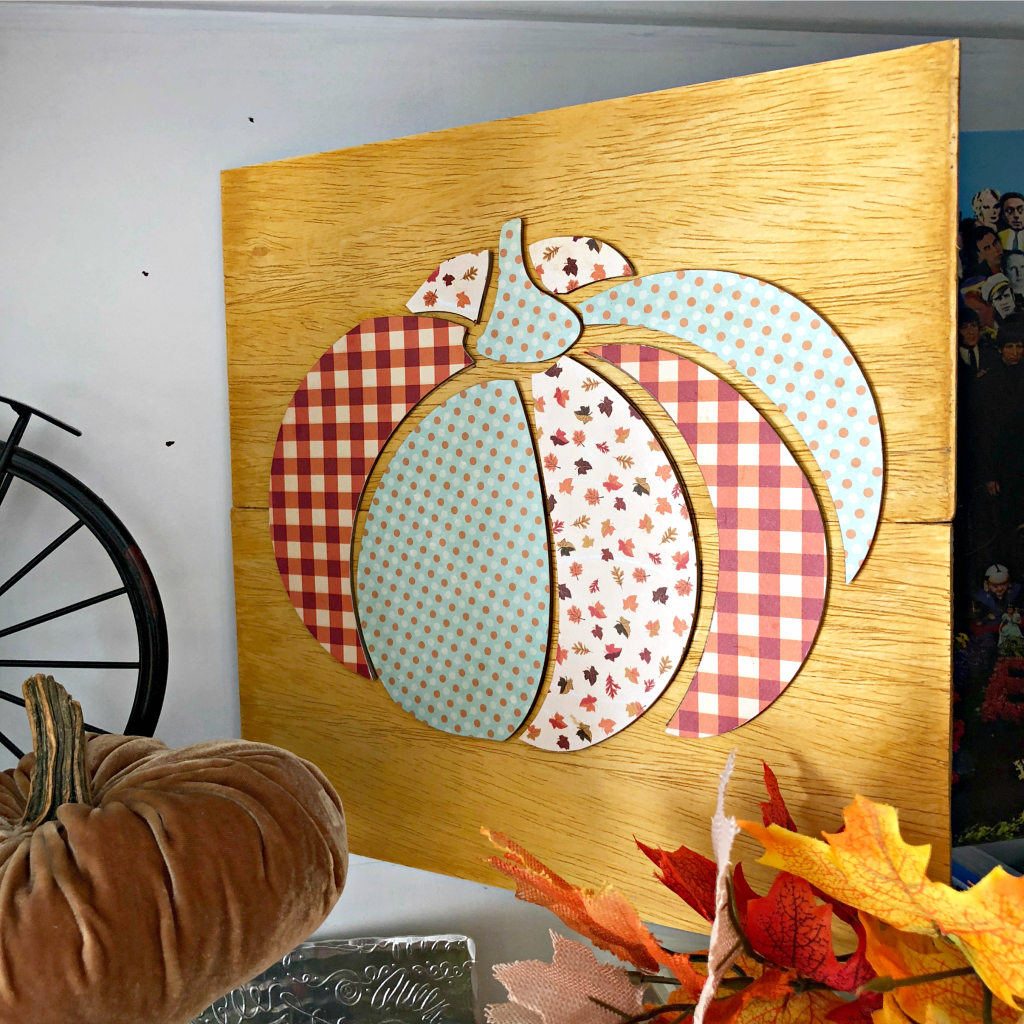 My newly painted hutch is now completely decorated for Fall!
Here are eight more Fall Cricut Crafts to make: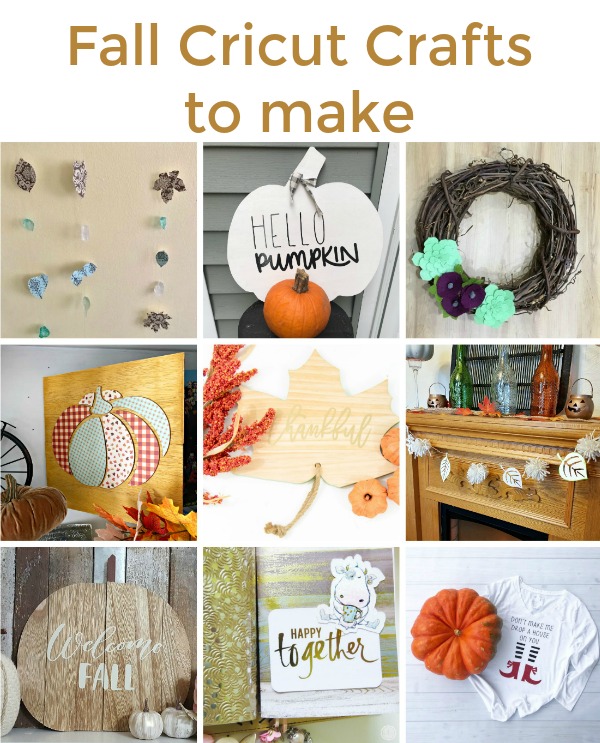 Fall Paper Leaf Wall Hanging / Wooden Pumpkin for Fall- Larger Than Mat Cricut / Felt Flower Grapevine Wreath / Wooden Fall Leaf customized with Cricut / Quick & Easy Fall Banner / Welcome Fall Wood Pumpkin Sign / How to Cut Die Cuts for Your Planner / Halloween T-Shirt