Thank you to Coupon Dash for sponsoring today's post.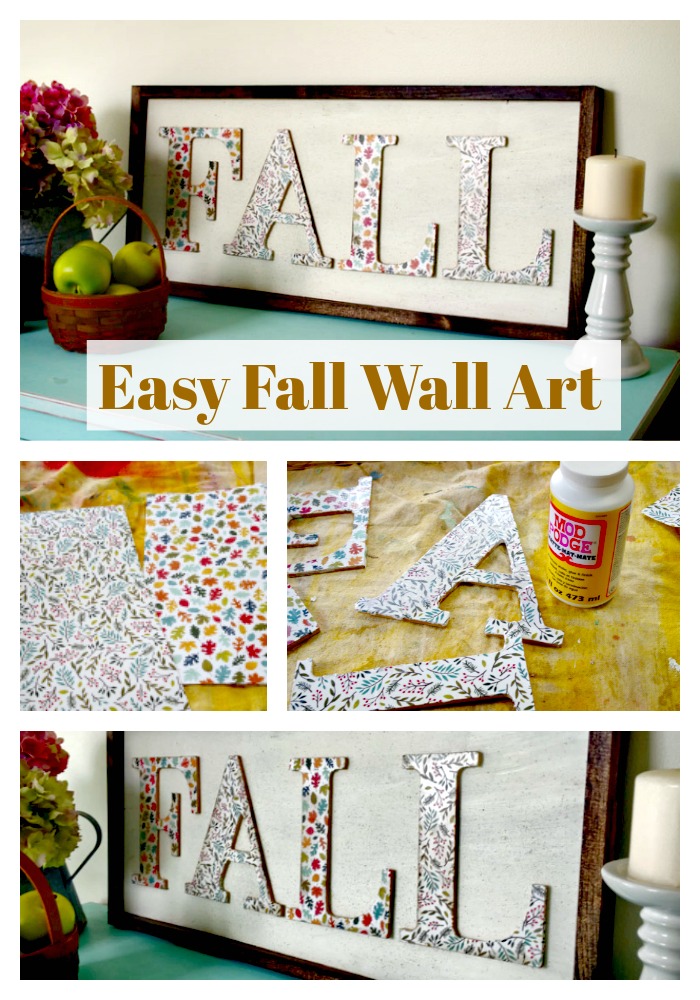 Anyone that knows me knows that I don't like to see Summer end. I am definitely a warm weather girl. And since I live in the northeast I go through this every year: a sadness and reluctance to put away the fun summer stuff.
One thing I've learned is that I can "ease the pain" of transitioning from Summer to Fall by decorating the house with pretty fall decor. And if I can make some of the decor myself, all the better! Like this easy DIY Fall Wall Art.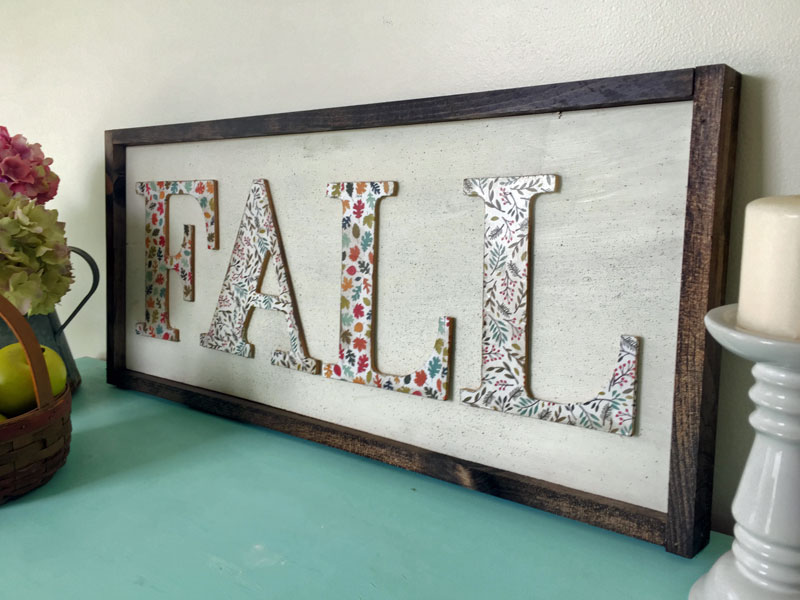 And today I want to show you how you too can make this pretty Fall Wall Art easily for not a lot of money. Especially if you remember to take your coupons to Michaels for the supplies. And if you're like me and forget to take your coupons, sign up for Coupon Dash and receive the coupons via email and not worry about clipping coupons. Also through Coupon Dash, you can see all of the specials and deals that are going on at your favorite retailers in a glance.
How to make Easy DIY Wall Art
Step One
Gather supplies
8″ wooden letters from Michaels (or any size you want!)
2 sheets of 12″ x 12″ scrapbook paper
piece of 1/2″ plywood (mine is 29″ x 12″)
1 x 2's for frame pieces
scissors or paper trimmer
sanding sponge
rags
wood glue, hot glue, or staple gun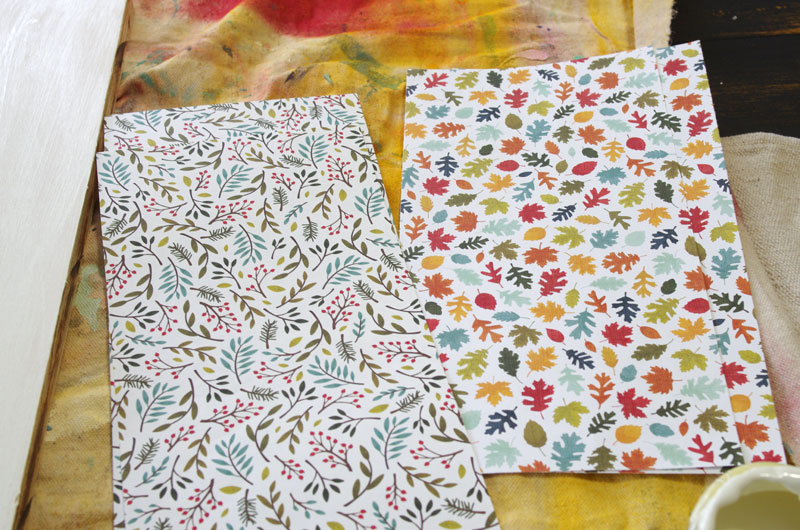 I used two different patterns of scrapbook paper.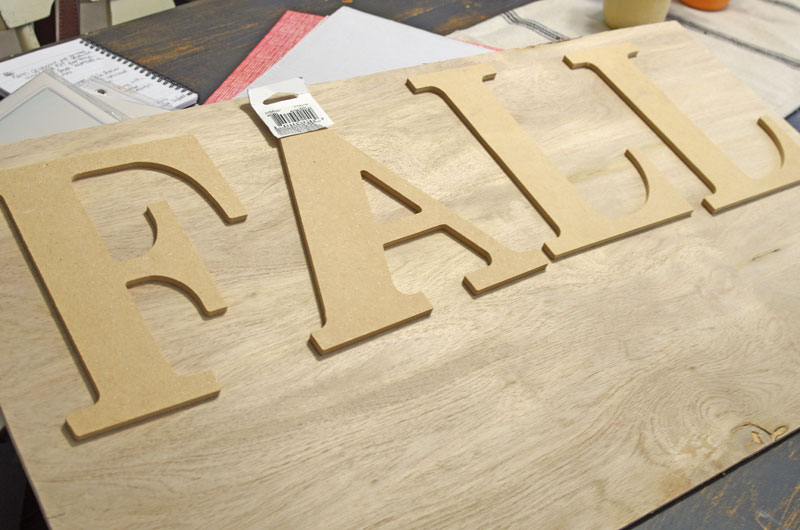 Step Two
Cut the sheets of 12 x 12 scrapbook paper in half then decoupage the scrapbook paper onto the letters. You do this by brushing on a coat of Mod Podge onto the letters with a bristle brush. Then place the scrapbook paper over the Mod Podge and lightly brush more Mod Podge over top. Don't worry. It dries clear. ?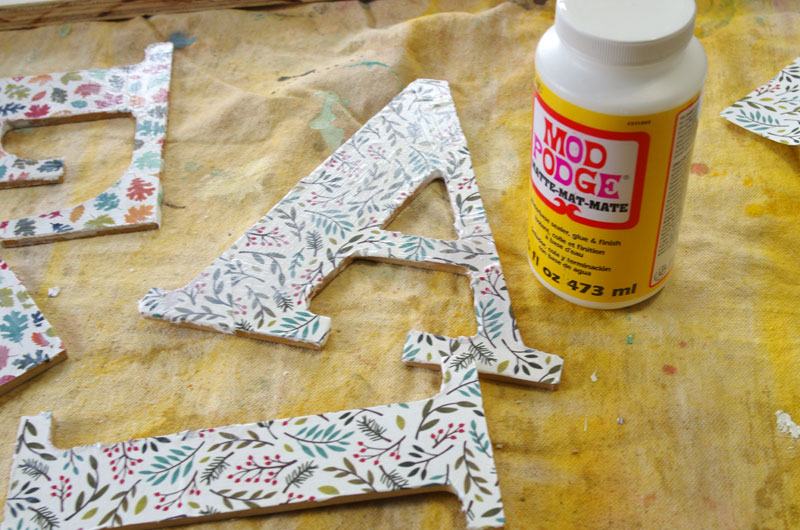 Step Three
While the letters are drying, now is a good time to get the frame background of the wall art ready. Start by painting the plywood and staining the frame pieces. I used leftover wall paint and stain that I already had.
Step Four
Once the letters are dry, go over the edges with the sanding sponge, wipe away dust, then go over edges again with the rag that you used for the stain.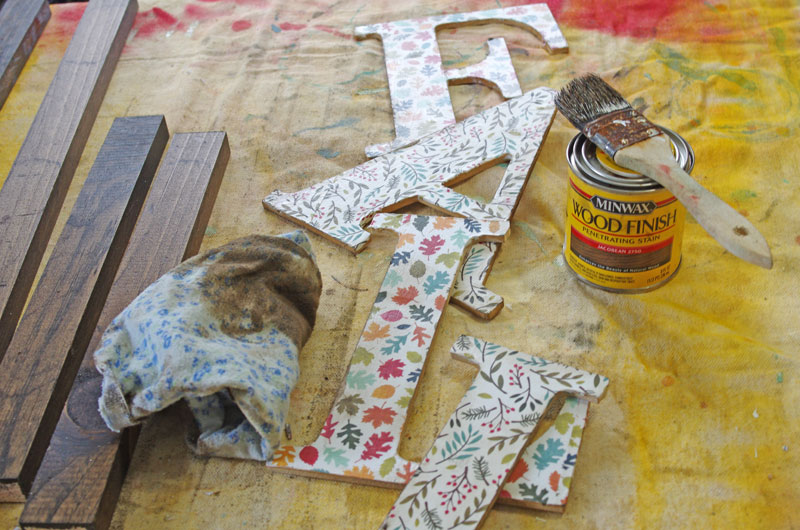 Sanding and staining the edges of the letters gives them a distressed and worn look which I think adds character to the finished piece.
Step 5
Assemble the frame by attaching the 1 x 2 frame pieces to the plywood piece. I used my Ryobi Airstrike stapler but wood glue or hot glue could work also.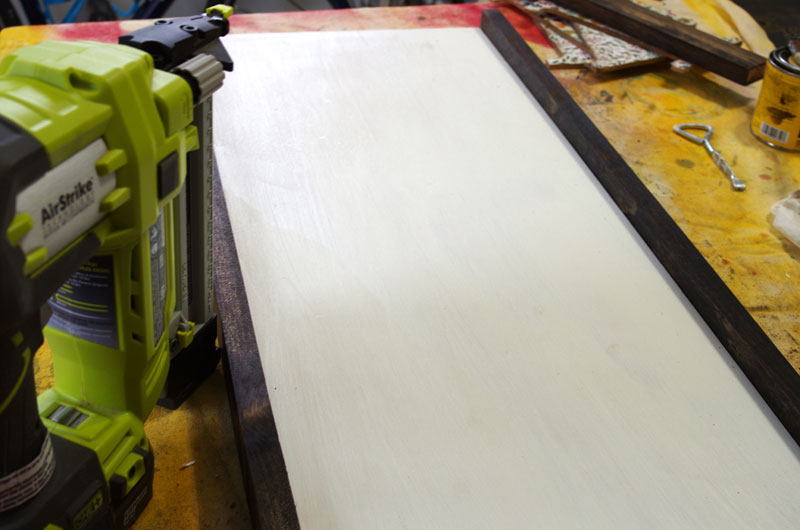 Once the frame is assembled, you can flick the bristles of the stain brush over the white plywood if you'd like to add interest.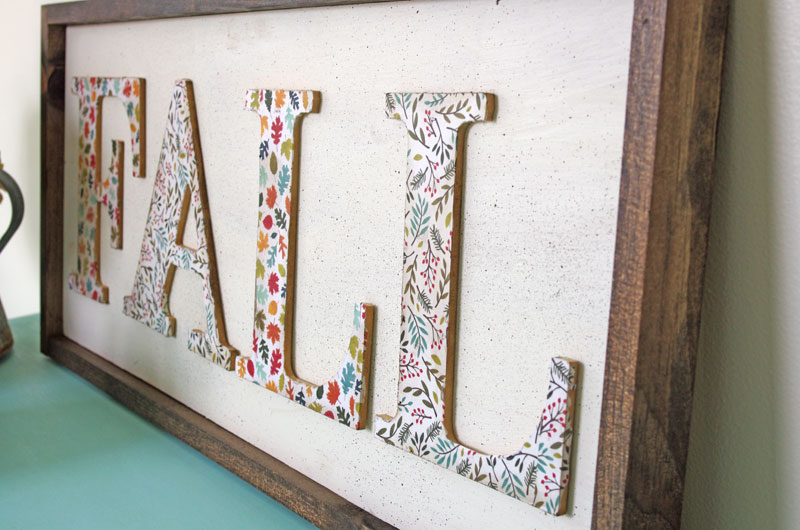 This step is optional but I like how it makes the white background a little less stark.
Step Six
Attach the letters with wood glue and then allow to dry.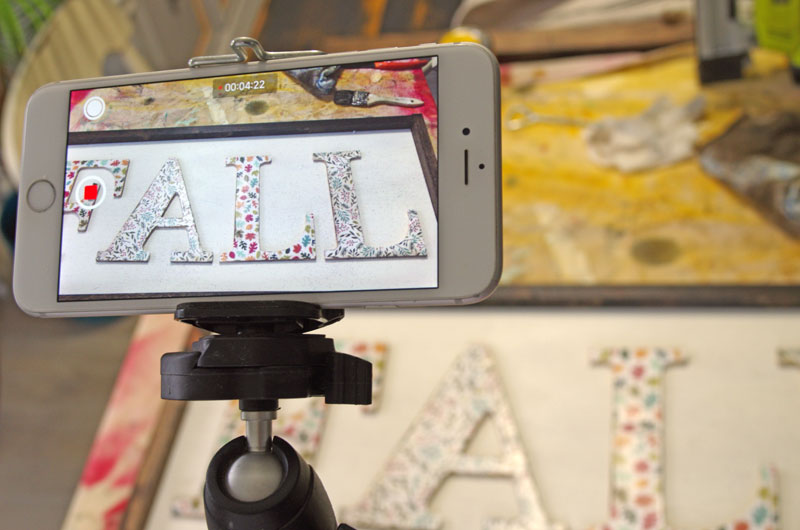 Then stand back and admire your easy DIY Fall Wall Art!
I made this quick, short video that shows the whole process:

If you like this Fall project, please check out these other ideas: