I wanted to title this post: How to Make a Fall Wreath Even If You Have No Flower Arranging Skills Like Me!
Flower arranging and bow-making are two of many crafting skills that I just don't possess. Try as I might, it's just not happening.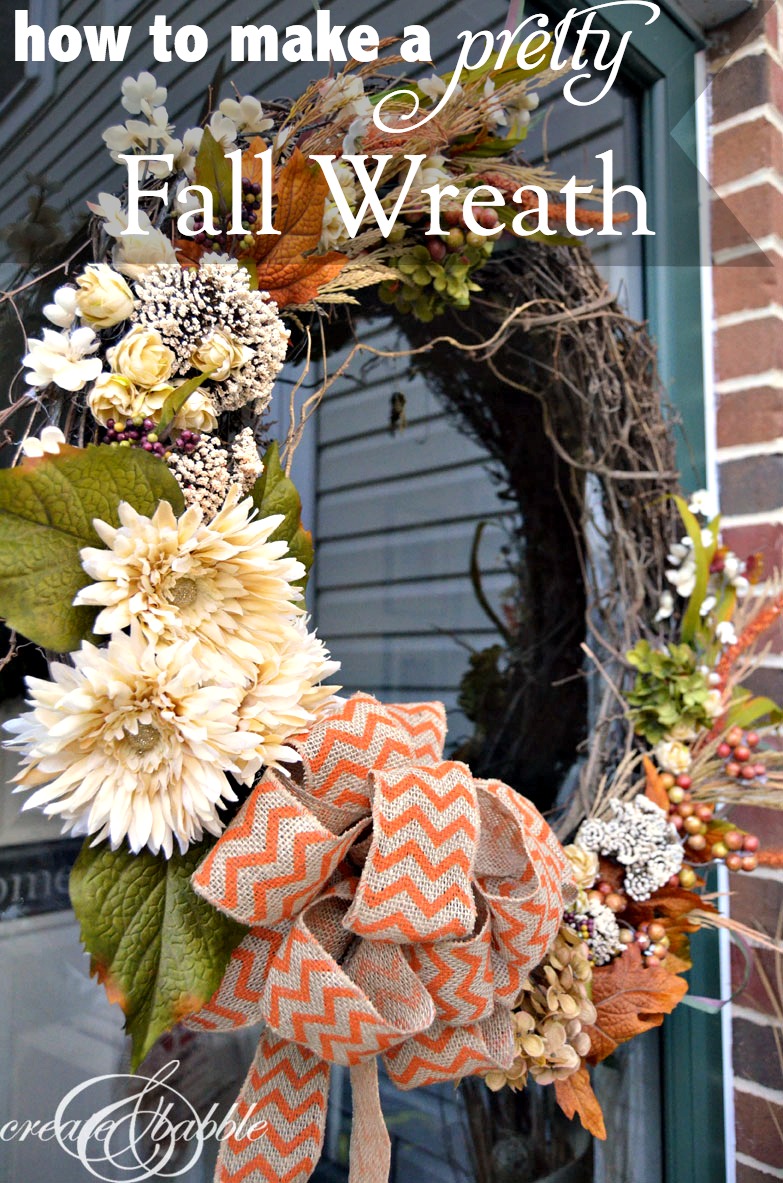 In spite of my less-than-stellar flower arranging and bow-making skills, I still was able to make this pretty, fall wreath.
Recently I came across a beautiful wreath made by Christy at Confessions of a Serial Do-it-Yourselfer. Isn't that one of the prettiest wreaths you ever did see?!? I love it. And I wanted to make one just like it!
I read every word that Christy wrote about how she made her pretty wreath. So off I went to Michael's to pick up everything I'd need to make Christy's wreath.
And this where things started to go awry.
As I was looking at all the beautiful fall flowers, foliage, berries, twigs, and willowy thingies that fill the floral aisles at Michaels, I thought . "Well, I shouldn't copy it exactly anyway. I'll put my own little spin on it. Plus all of the pretty, fall foliage is 40% off!"
And well. I just couldn't help myself.
I bought more than supplies than I needed to make Christy's wreath.  I went overboard. And since I was going from my memory (never a good idea for me) of what was needed for Christy's wreath, I just winged it.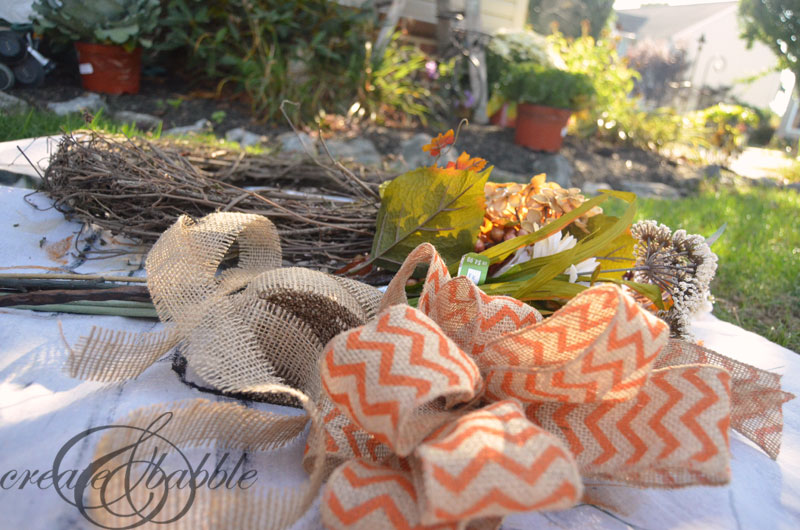 Remember, I'm no good at making bows so I had to buy one of those, too!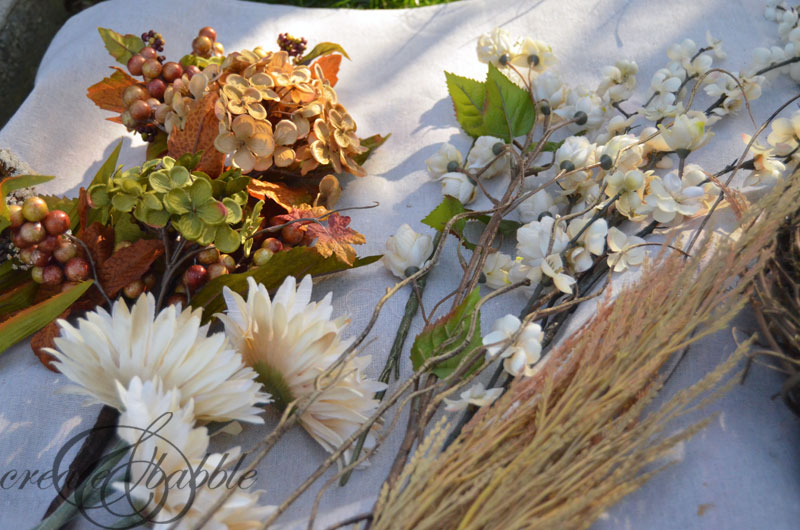 Just look at the pretty artificial hydrangeas. How could I not include them?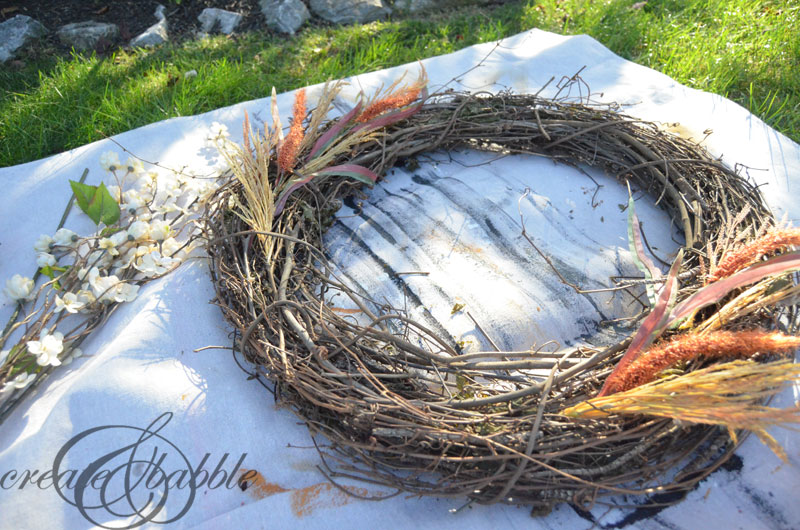 I started out just as Christy instructed. Starting with the furry stems at two opposing sides of the grapevine wreath. I think those furry stems are the only items that I bought that Christy listed to use. And I didn't even get the right color! I told you I shouldn't trust my memory!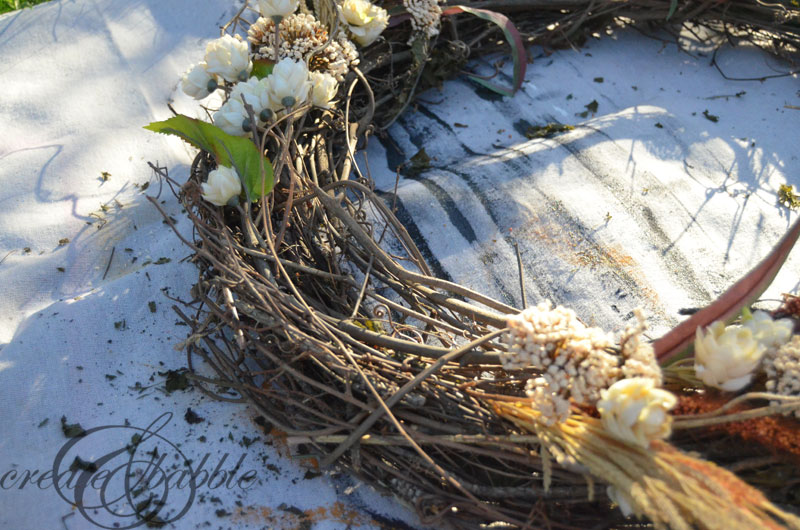 I just kept adding more of the small floral stems, grape clusters, and wheat stems, and whatever else caught my eye – working my way down those two sides of the wreath until I had a few bare inches left.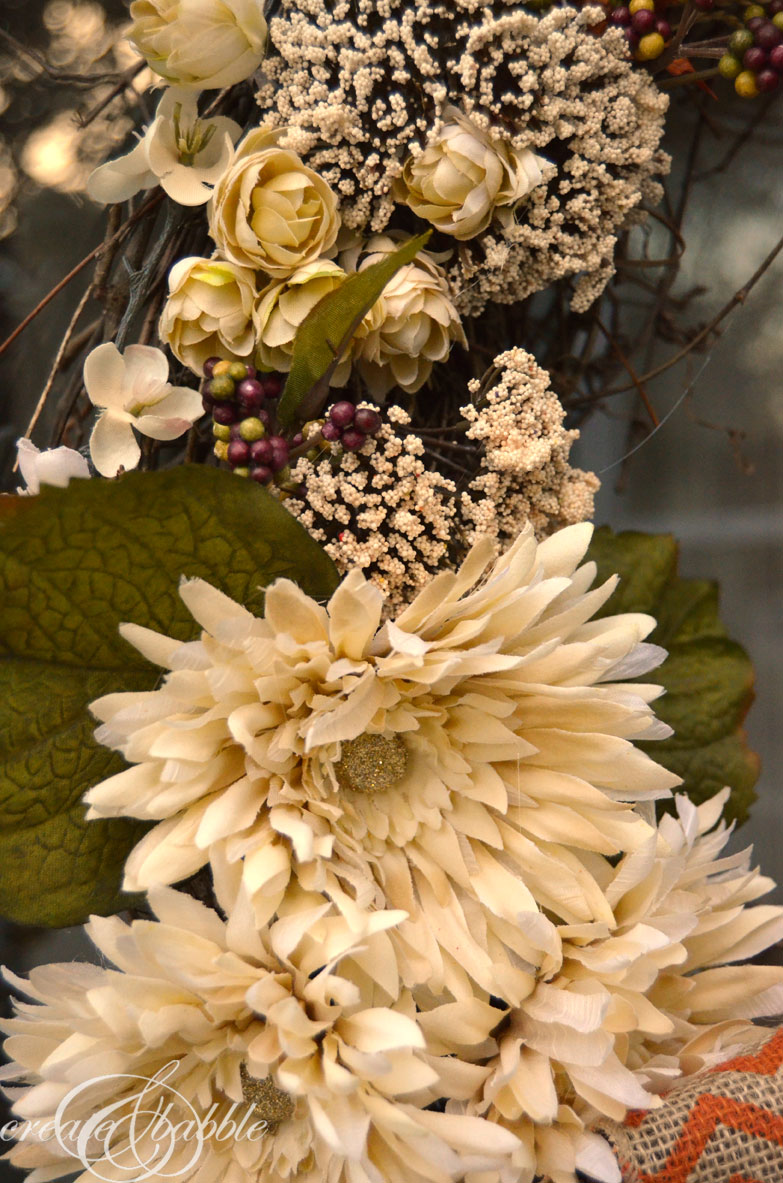 And that's where I added the 3 three large ivory daisies (?)…..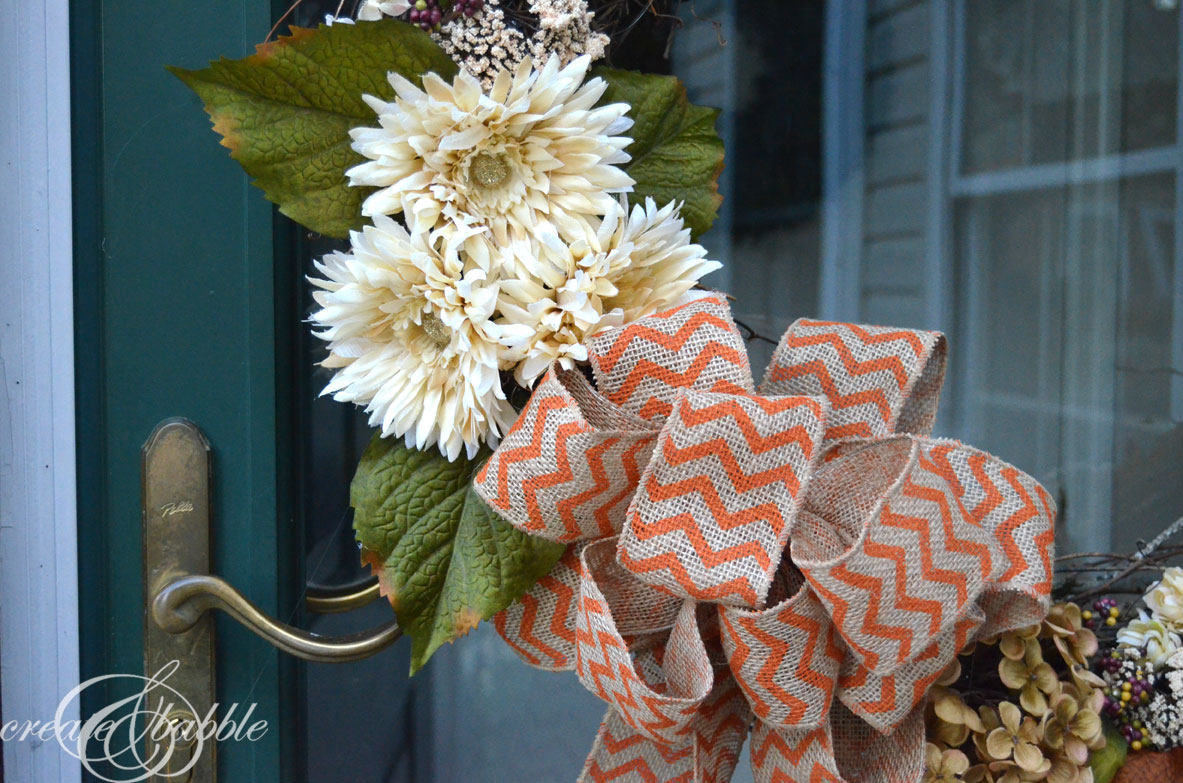 and the big pre-tied burlap bow.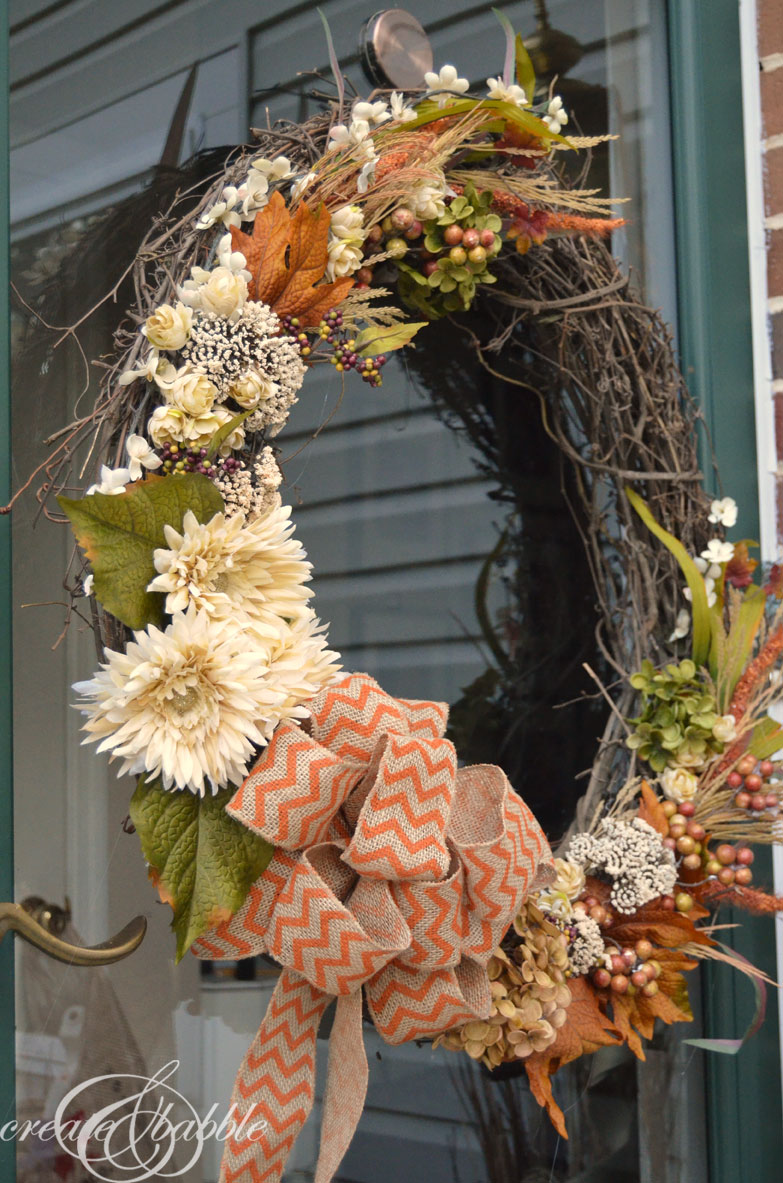 It looks EXACTLY not like Christy's wreath. But that's okay. I still like it!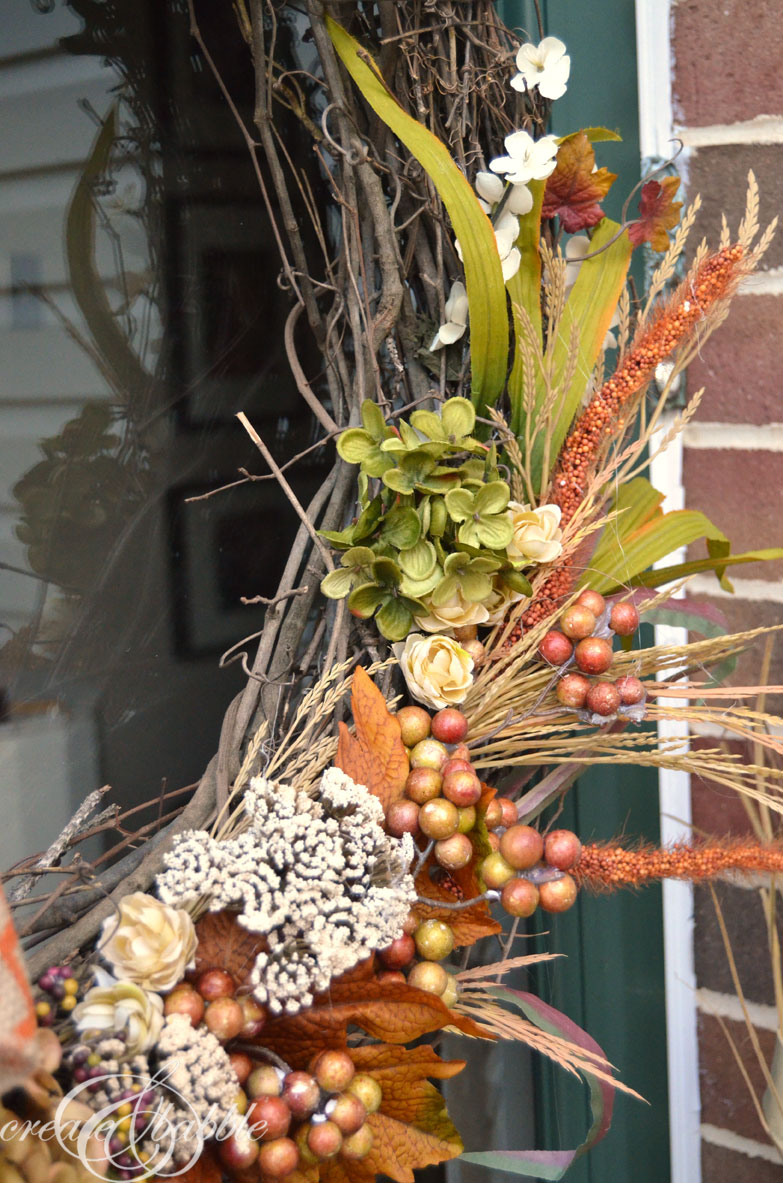 What do you think of it? It's definitely not as striking as Christy's, but I think it will do nicely!
What about you, have you started fall decorating yet?