Here are quick and inexpensive ideas for Fall Decor Fast and Easy. Use what you already have and make a few minor adjustments. Let me give you an idea.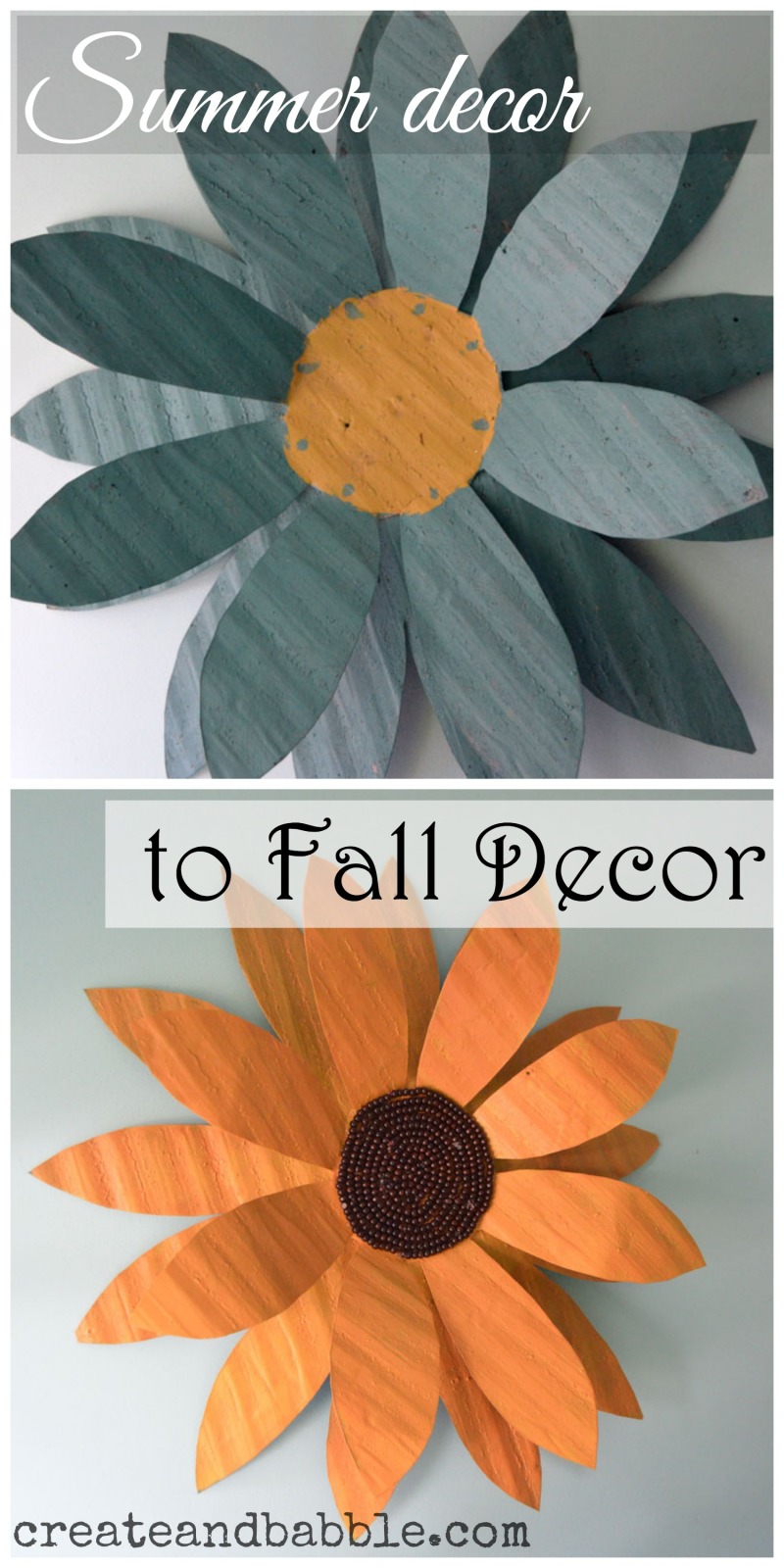 The photo on the top is a metal flower that I bought this past spring. I wasn't too crazy about the paint job at the time but I liked the overall look of it and knew I could easily repaint it any color that I wanted. Well you know how that goes, right? Life happens and I never did repaint that flower. Until now.
I took another look at it the other day and the light bulb went off! I can paint that to look like a fall flower. See….my procrastination paid off this time! Uh, that usually doesn't happen.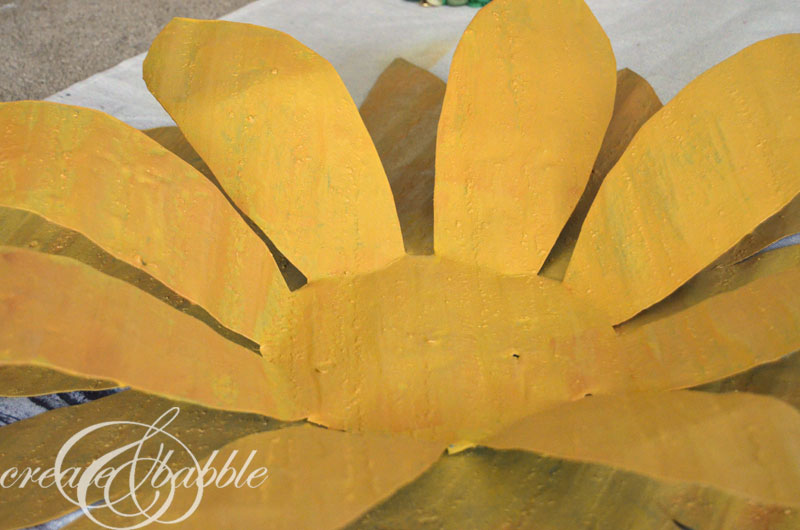 With mustardy yellow petals and a brown center, I can make it look like a Fall flower. A sunflower. Sort of.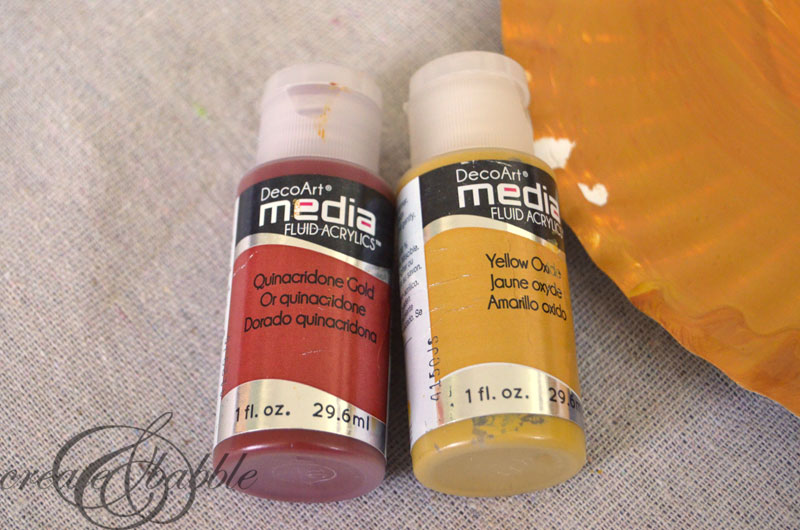 I added these two DecoArt Media Fluid Acrylics to my sample pot of yellow paint to get a more fall-like mustard yellow and got to painting. No need to be neat and precise here. Just brush it on.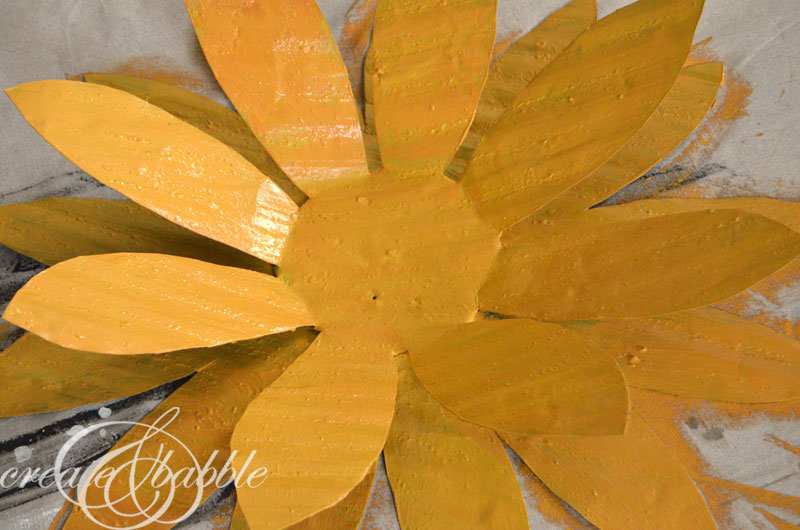 After two coats it's looking better already.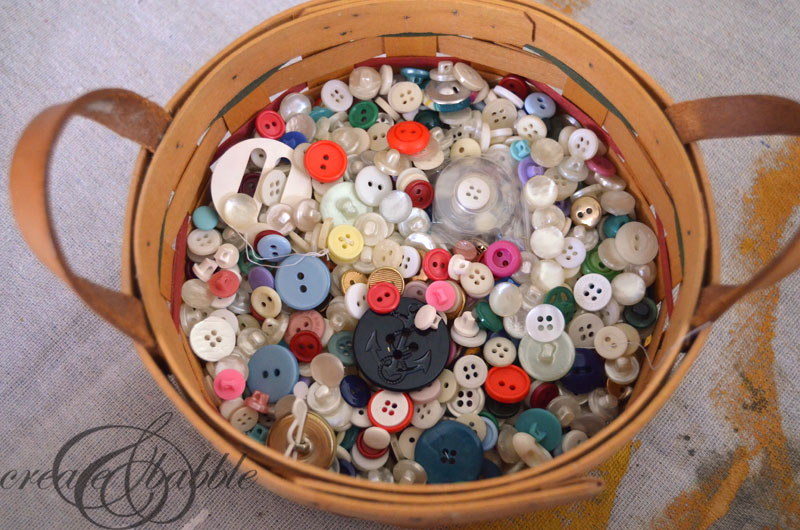 What's up with the basket of buttons? I was trying to figure out what to use for the center of the flower. Sun flower have brownish seeds in the center so I went looking for brown buttons.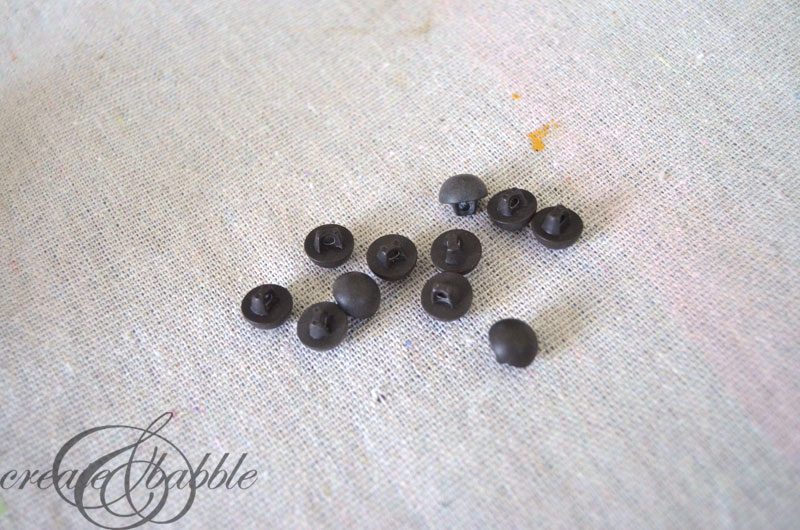 And all I could find were these 11 little, brown buttons. Not enough. I went on a scavenger hunt through the house looking for anything that I could use. Dan later gave me a great idea. Where was he when I needed him?!?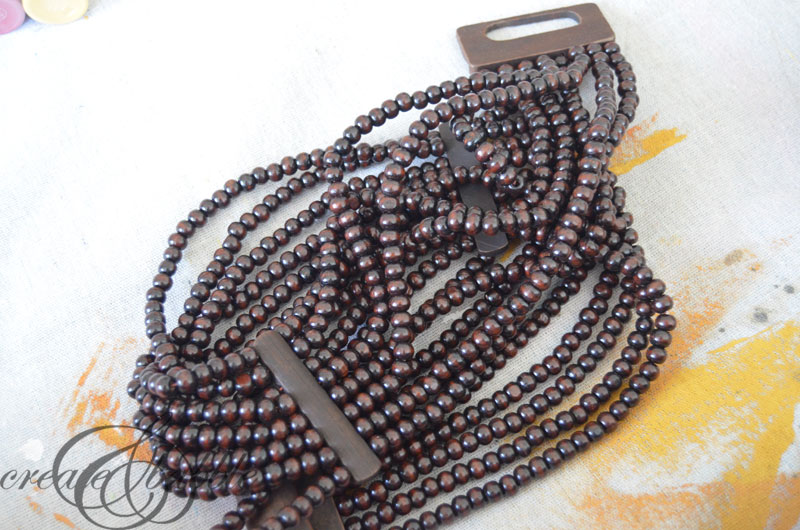 Then I remembered seeing this! A brown, stretchy, wide, bead belt that was in a bag of I-don't-know-what that I was saving for well… I don't know. In case I needed it some day. I don't know what some day I would ever wear that belt seeing as I have no waist – but that's a different story. Anyway, it was just in a bag of junk that I hadn't thrown out yet. See! Procrastination wins again!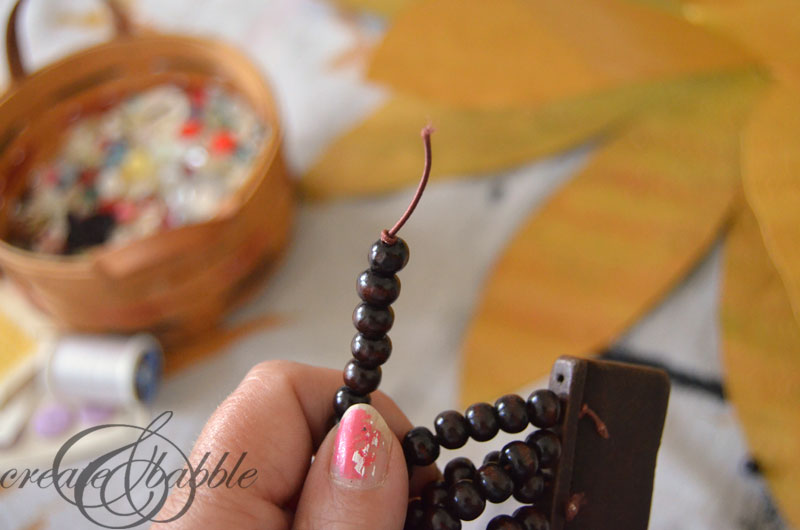 I snipped the elastic cords of beads and knotted the ends and just hot-glued them into the center of the flower. (Don't be jealous of my manicure)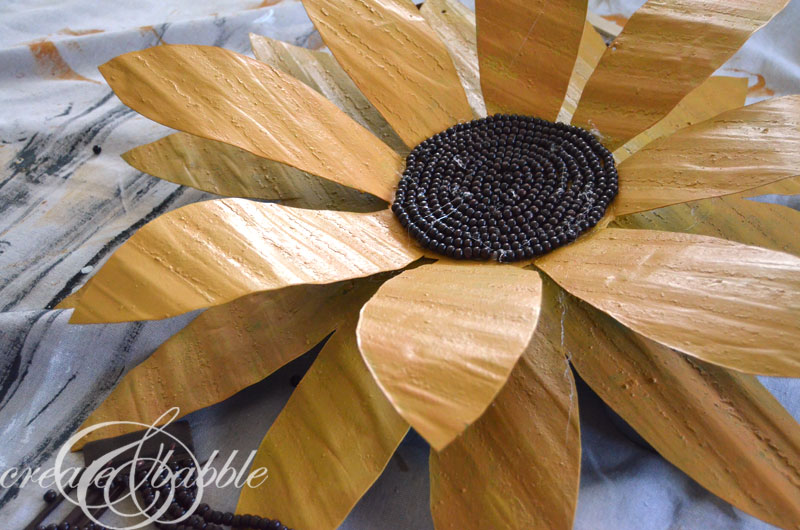 Perfect. It works perfectly as Fall decor. It was fast, easy, and cheap. My kind of decoration.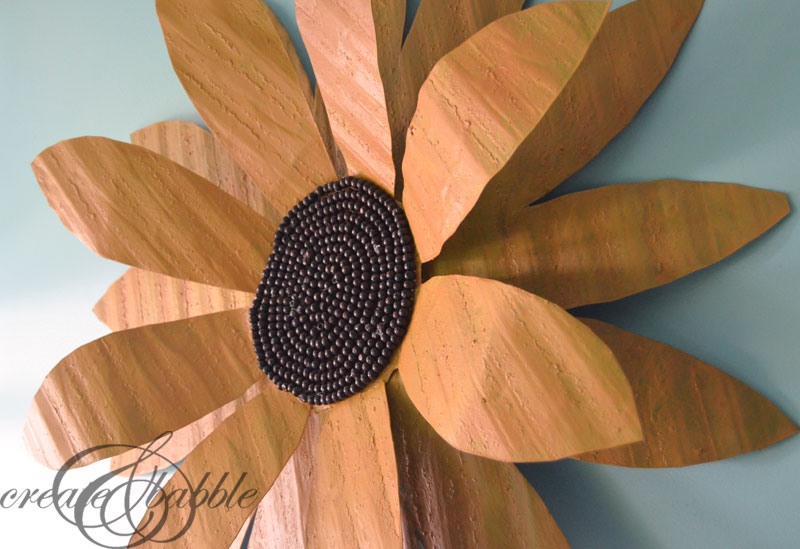 To get rid of the hot glue strings, I blasted it with hot air from a blow dryer.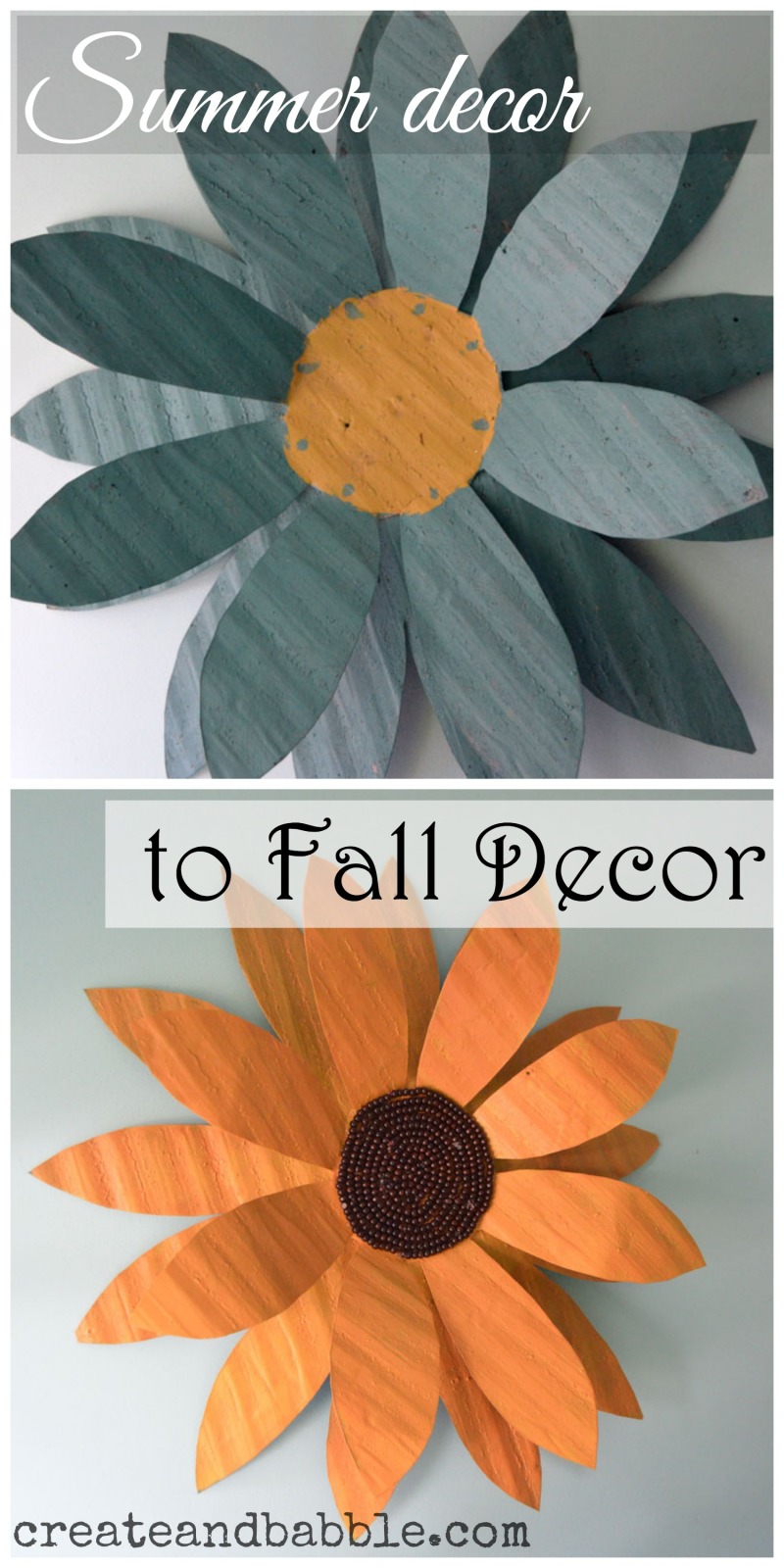 I bet if you look around your house you'll find something that you can easily turn into Fall decor.
Oh, I almost forgot! Want to know what Dan's idea for the center was? Beans. Dried beans. That would have worked, too!
Linking up to these fun parties: Creative Spark