You may or may not have noticed back in April that I dropped the ball on the renovation of my master bedroom. I got sidelined with an unexpected medical issue that required emergency surgery. I'm fine now but I was laid up for several weeks and couldn't finish the One Room Challenge in April. ?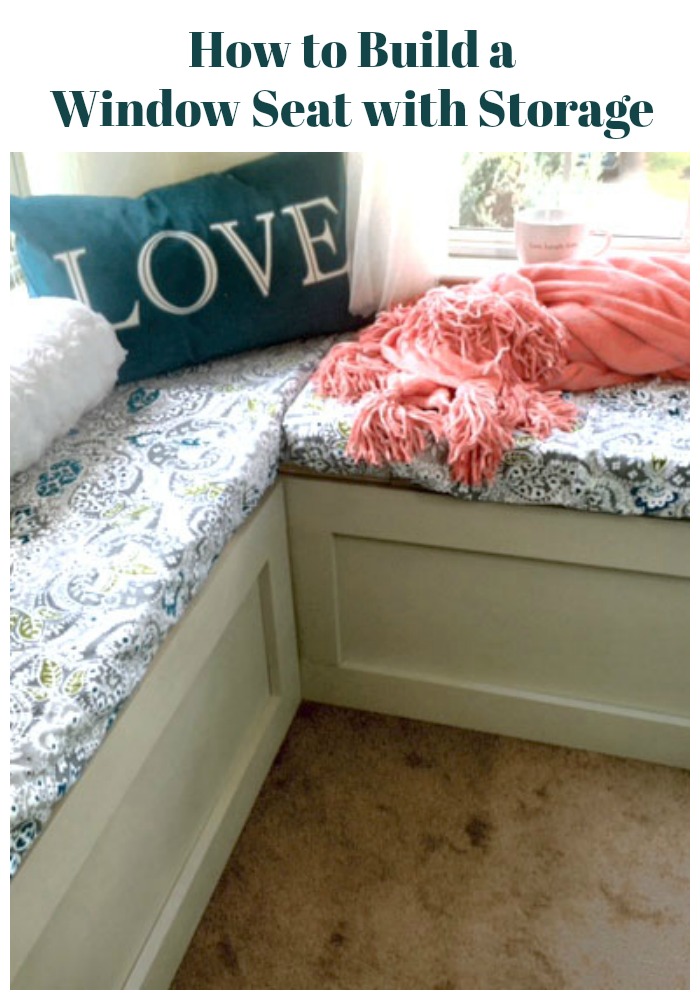 My bedroom has been in the "halfway done" phase ever since. But I'll be joining the One Room Challenge next month and am so anxious to get it done. One of the things on my to-do was to build a window seat with storage.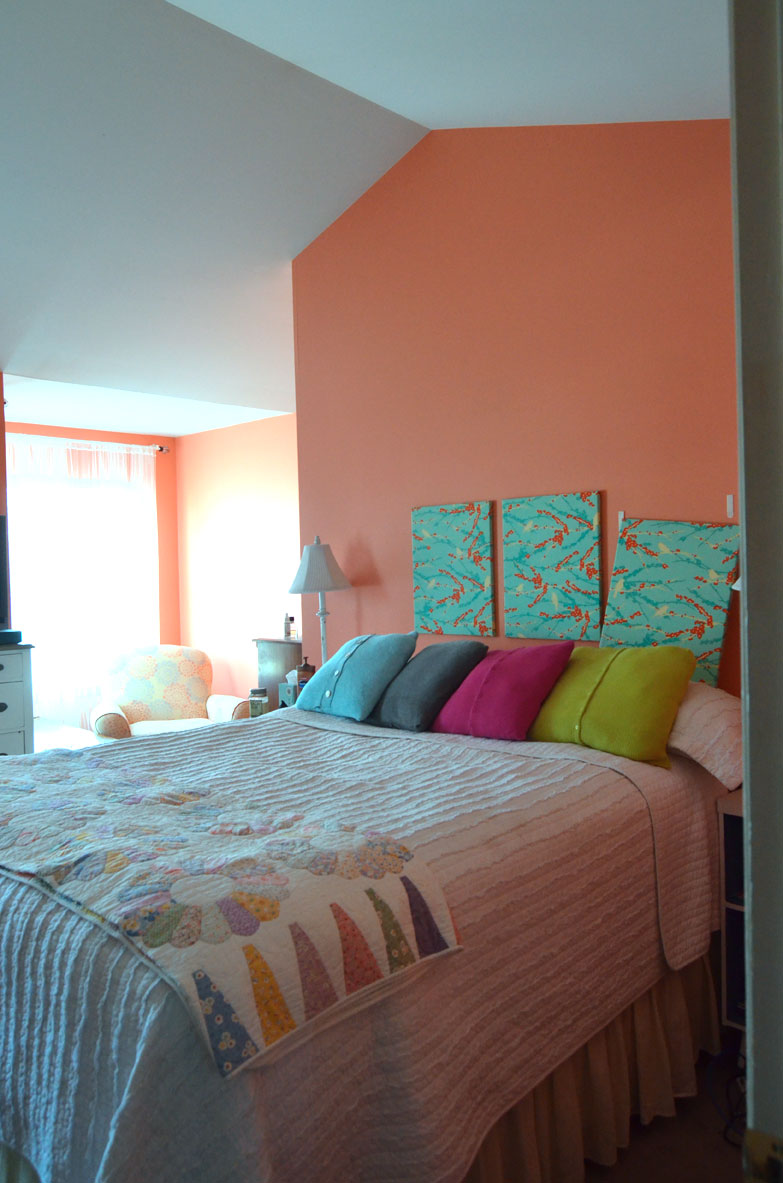 So I got a little jumpstart to get me motivated and in the mood to finish this room. See that nook area in the photo above on the left? I call it a "bump out". I'm not sure if that's the correct term or not, but I think it's the perfect space for an L-shaped window seat with built-in storage, don't you? I know it's hard to see in that picture, but there is window on each wall of the "L" shape. You'll see what I mean in the photos of the finished window seat below.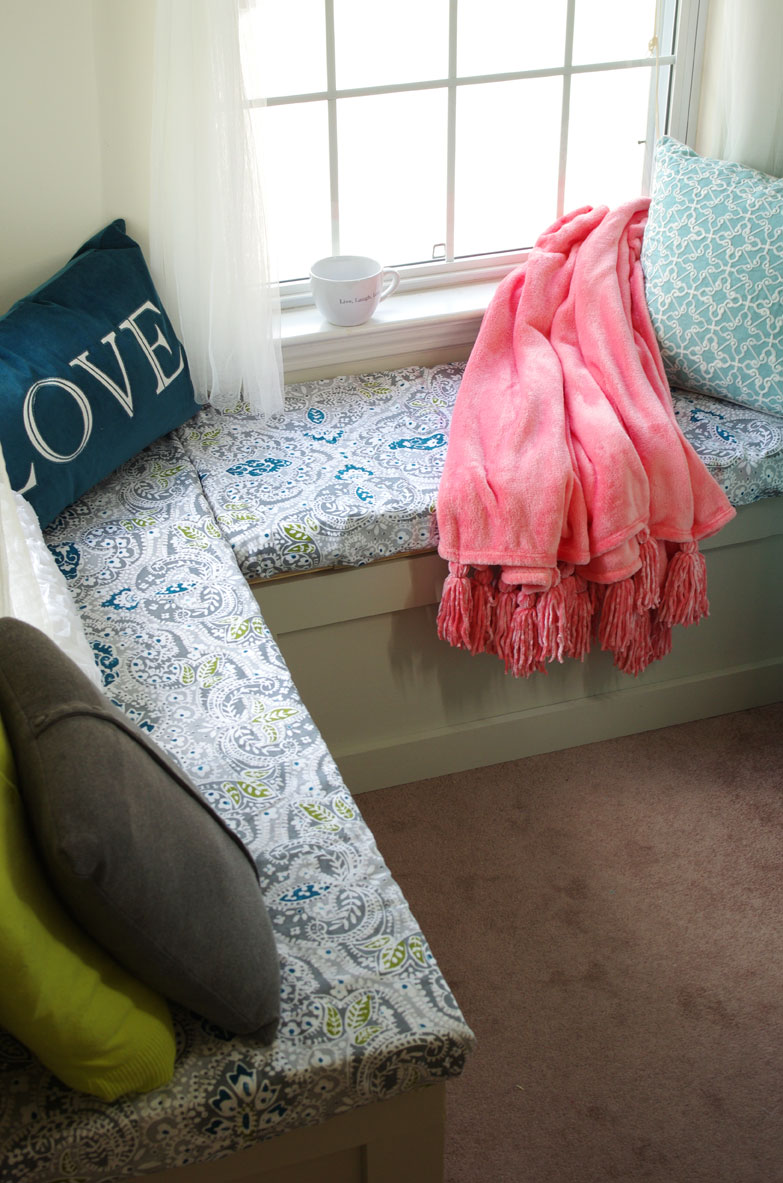 Oh my gosh, I am in love with this previously unused space!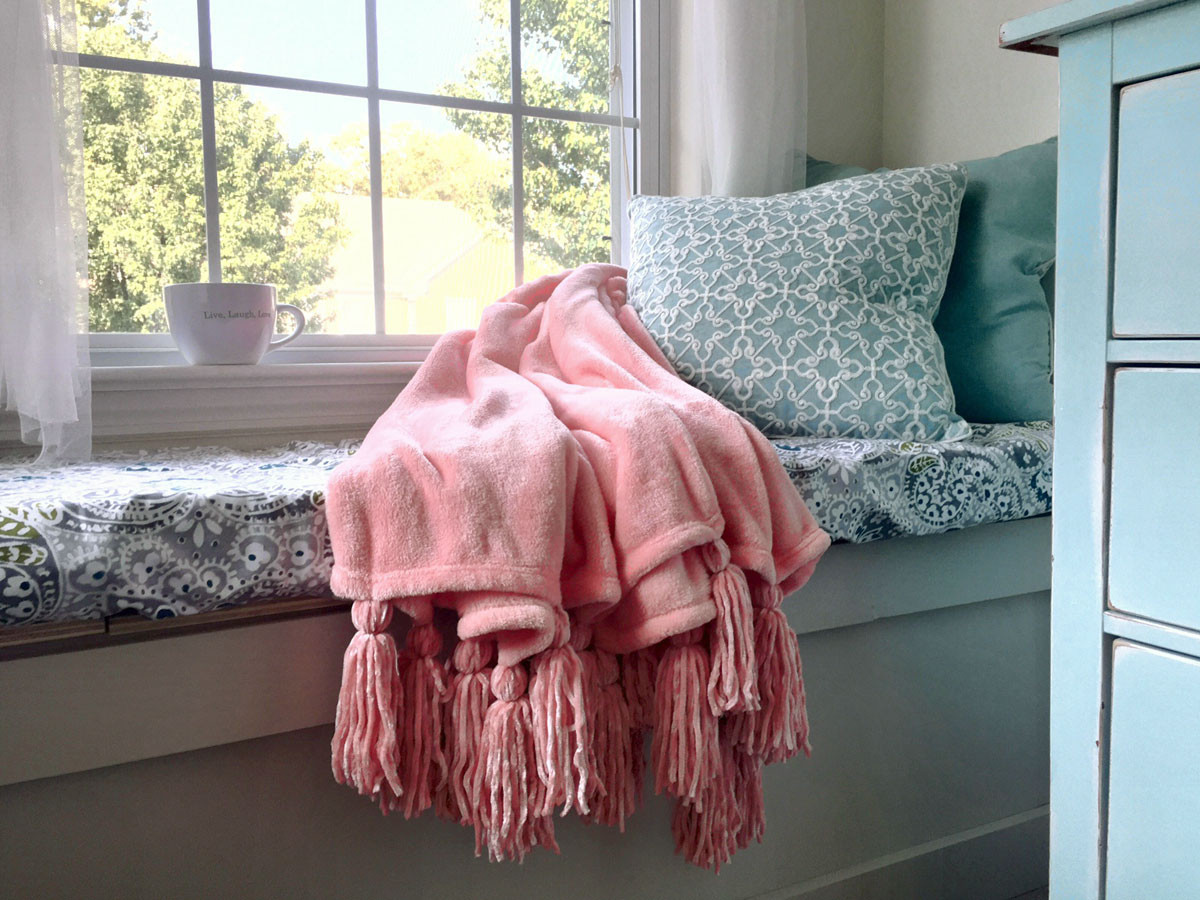 I think I'll be spending my down time right here on this window seat. Curled up with a hot cup of tea and a good book.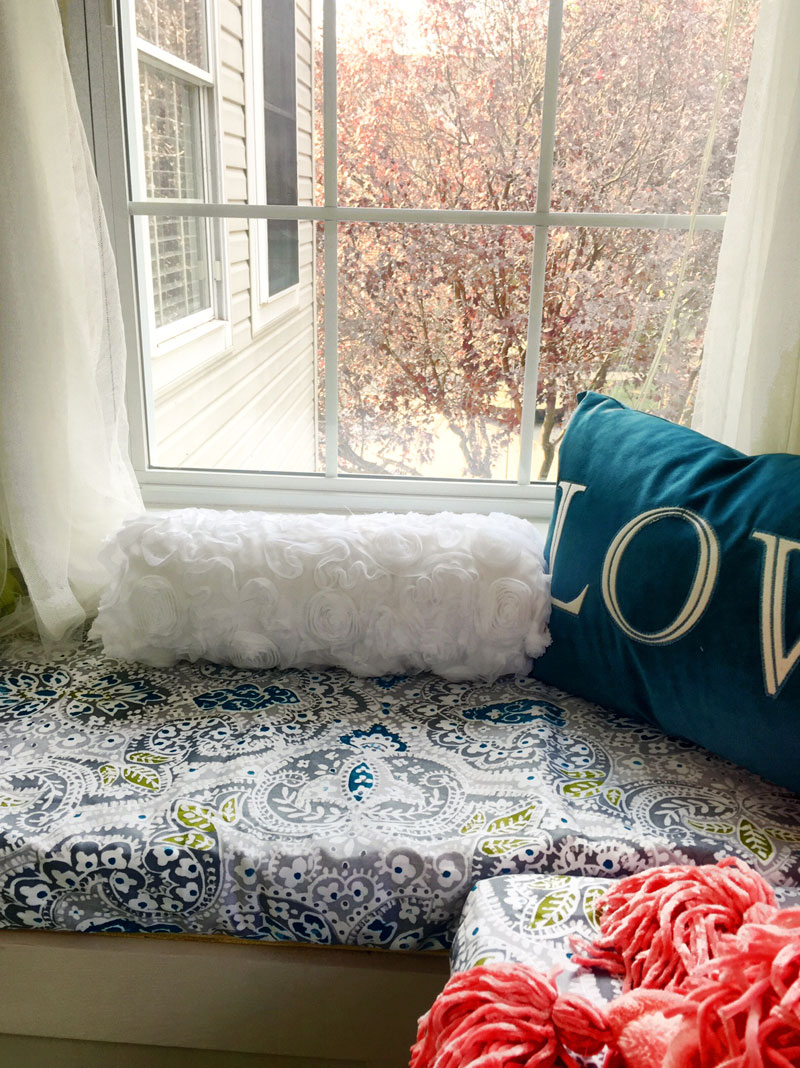 All of the details on how to build a window seat with storage can be found over at buildsomthing.com. I'd love for you to head over and take a look. This was the first time I built anything with continuous hinges. It was a cinch! I used 1/2″ x 72″ Continuous Hinges from Everbilt.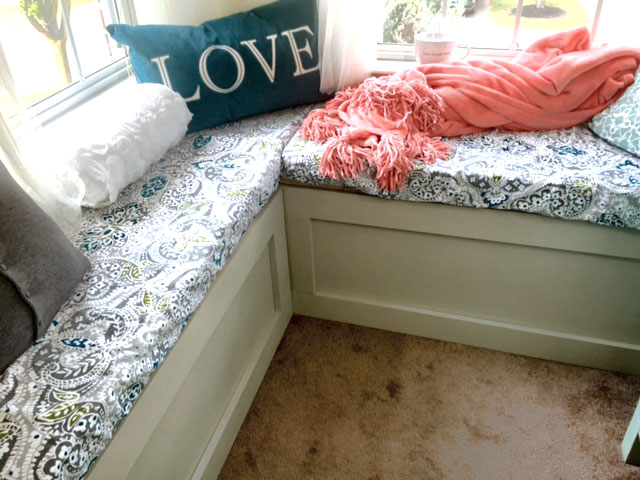 This is hands down my new favorite place in my home.
Here is the tutorial on how to make the cushions and cushion covers with piping.