If you could update just one room in your house which one would it be? Me? I would choose my bathroom. It needs to be remodeled desperately but it's just not in the budget right now. So here's what I decided: until I can have that bathroom of my dreams, I will make the most out of what I have. So the first thing I did was clean it. Don't get me wrong, I've cleaned my bathroom a million times before, but this time was different. I'm not going to use any chemicals. No cleaners at all.
To find out more about how I got my bathroom as clean as it can be, please head over to the HomeRight blog to read all about my experience with the HomeRight SteamMachine 53. What I love about the HomeRight SteamMachine
is that you don't have to use any toxic, smelly chemicals. My bathroom is small and when I used that nasty spray, I thought my lungs would explode from the awful smell.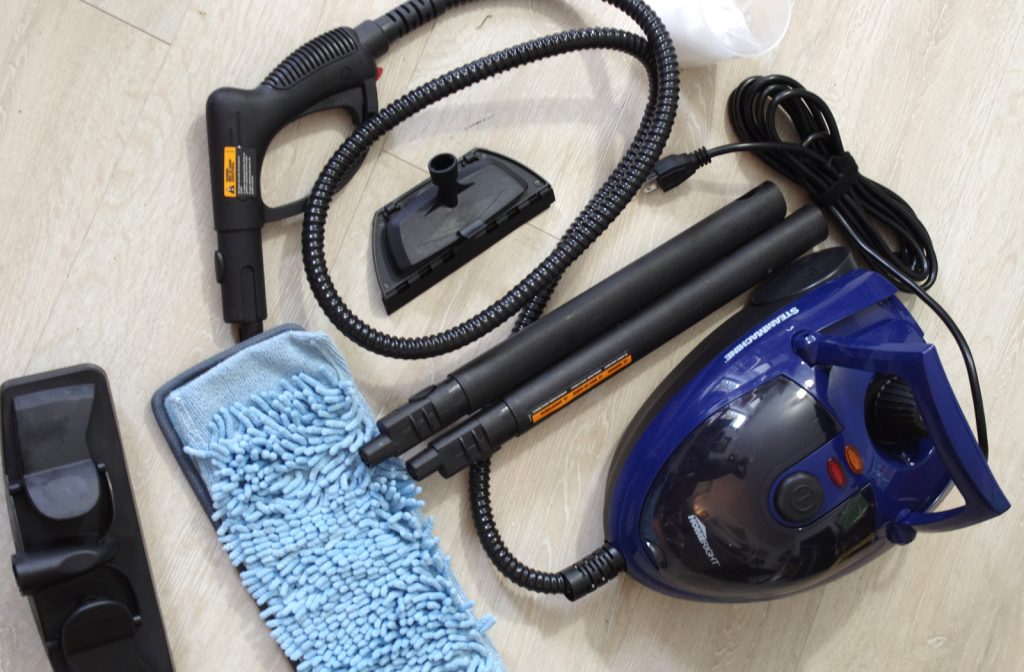 I even got my germophobic husband to help in the downstairs powder room!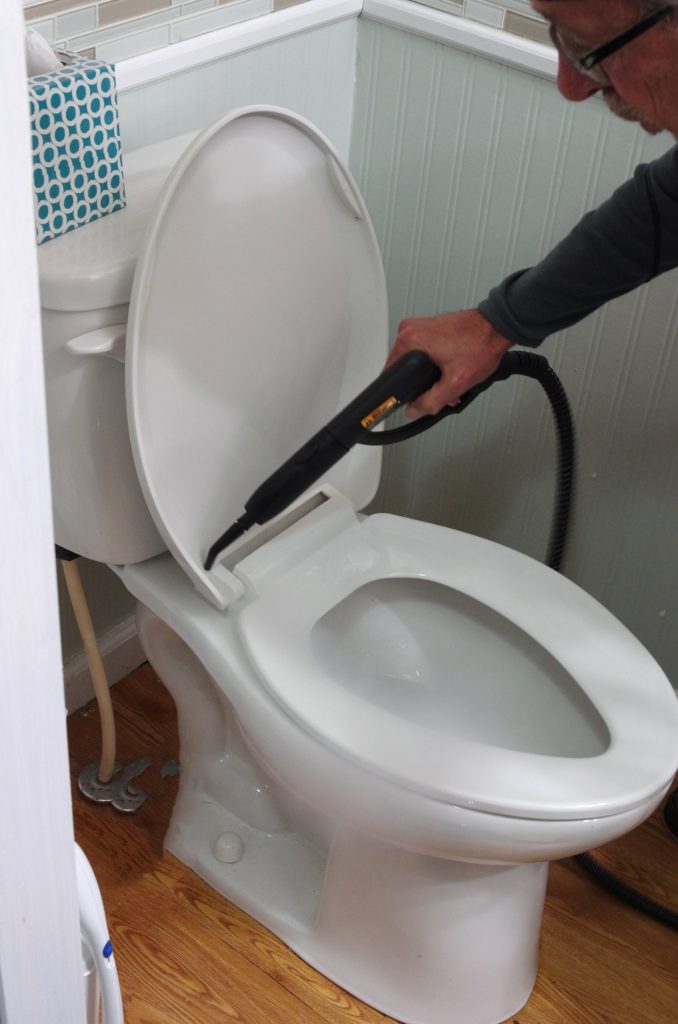 I have used some pretty strong cleansers in this shower and thought it was clean. I was wrong.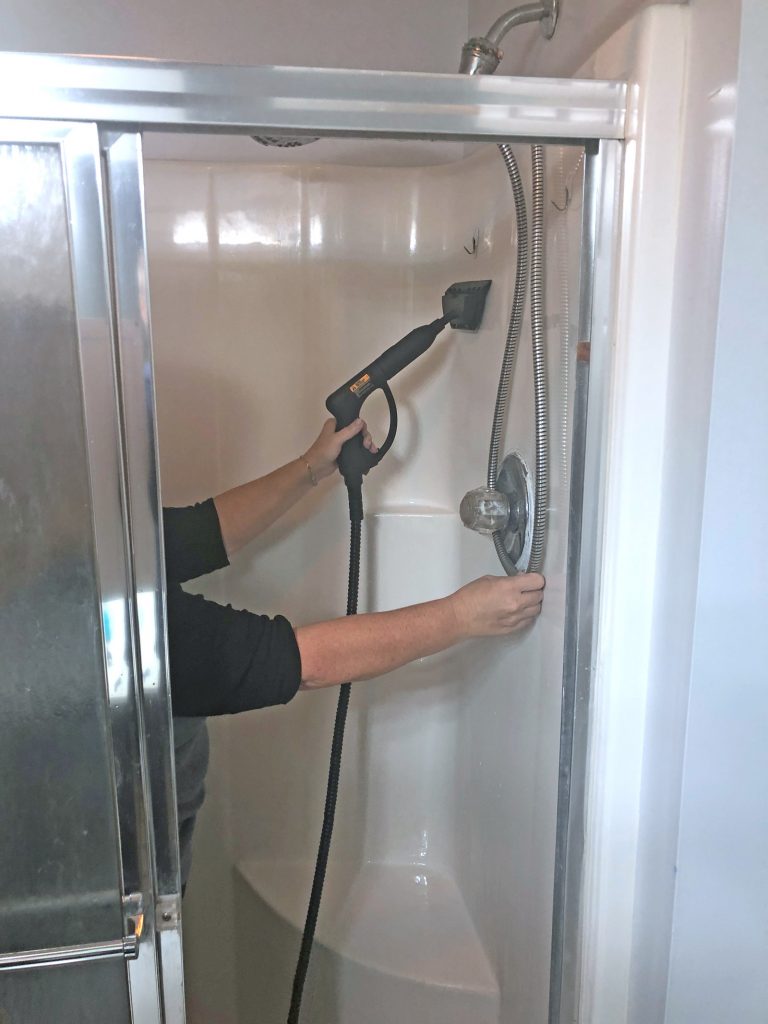 Now it's clean!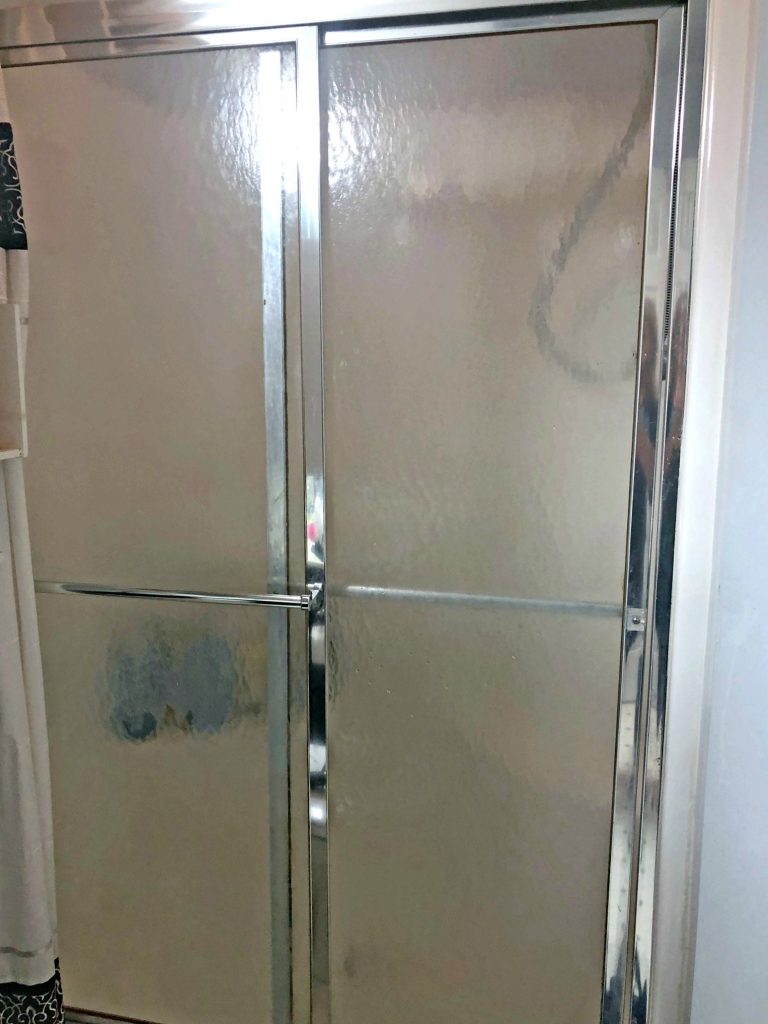 And I have a shower that I can live with – for a little while longer.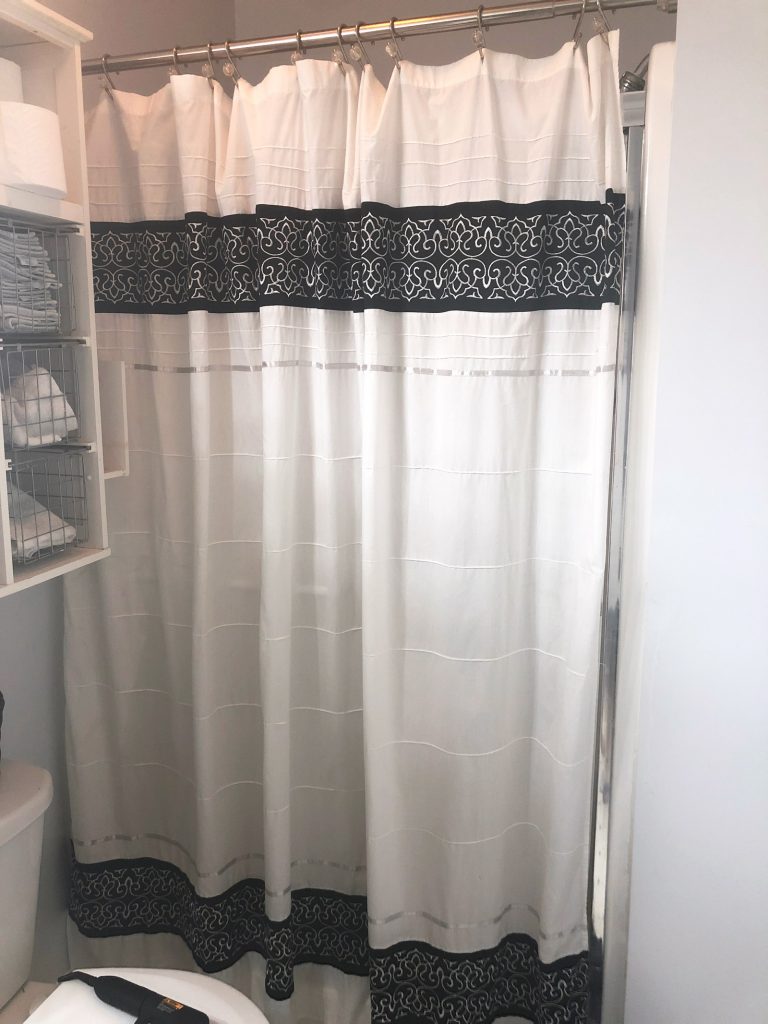 And until I can replace it, I'll keep it clean with my HomeRight SteamMachine and close the shower curtain to cover those old-fashioned shower doors!
The next step in my mini makeover of this bathroom will be to give the walls, doors, and trim a new coat of paint to brighten things up!