It's no secret that I love those paper rosettes. Especially since they are so easy to make! Here is the Valentine Wreath I made with paper rosettes.


Ever since I discovered how easy it is to make paper flower medallions using my Cameo, I keep looking for excuses to make them! I just think they're so pretty. So of course when I saw a file in the Silhouette online store with hearts in it, I knew right away how I was going to make my Valentine's Day Wreath.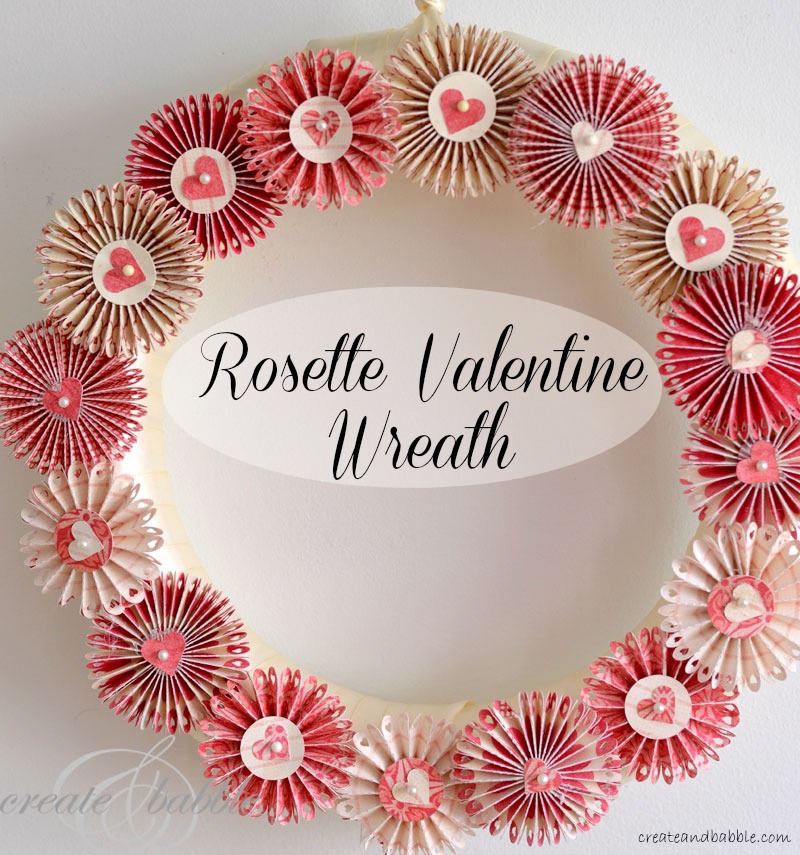 Want to make one? Here is what you'll need:
Styrofoam wreath form
Ribbon
straight pins with pearl heads
cardstock
hot glue gun
Silhouette Cameo
Silhouette file: 3d rosette flower
These could also be made without a Cameo. Just cut 12″ long strips of cardstock that are 1″ wide and fold accordian-style. Also punch out or cut 1/2″ circles and hearts to embellish the flowers (this also holds them down flat).
Wrap your wreath form with ribbon. I like to use straight pins to hold the ribbon in place. I'm kinda cheap thrifty, so I can re-use the wreath if everything is just pinned on.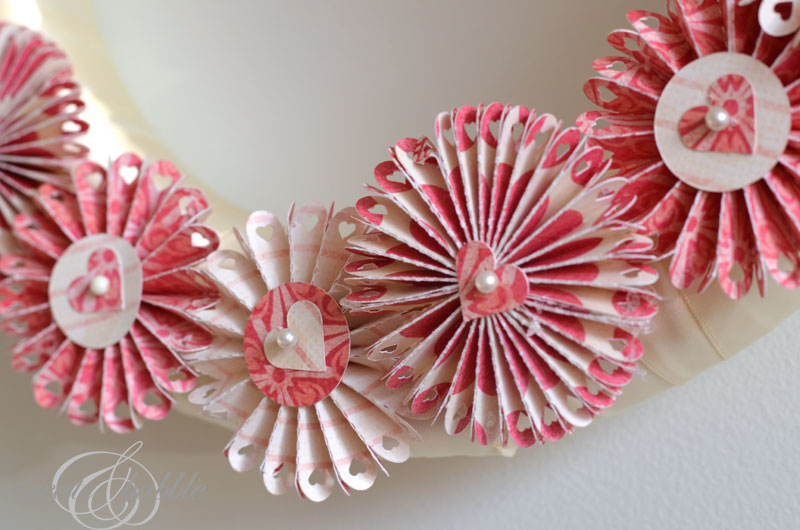 After the strips are cut out and creased, hot glue the ends of each strip together. Press them down flat with one hand and apply hot glue to the center with the other hand. (This is a little tricky at first.) Quickly apply a circle over the hot glue and hold down until the glue is dry, then glue the heart onto the circle, Stick a pin through the center of the flower and push into the wreath. Tie a ribbon around to hang it and you're done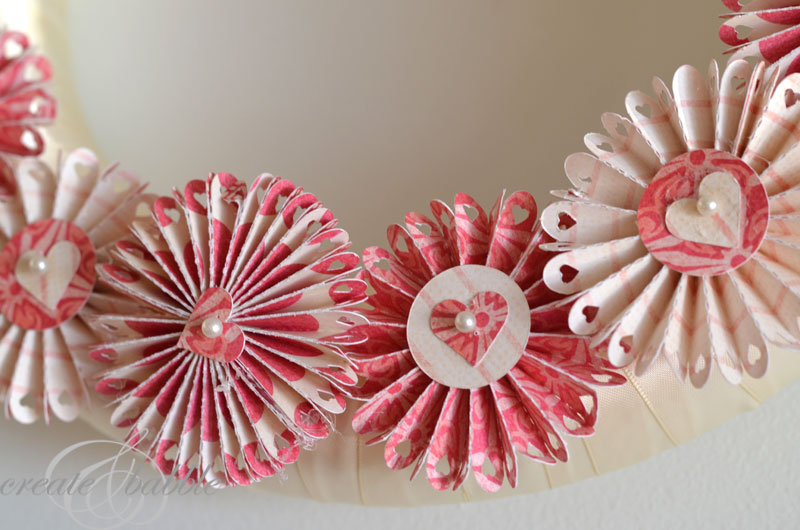 One little trick I've learned: you can vary the look of the flower by changing the length of the strips. The 12″ strips make for a very "gathered" flower. A shorter strip allows you to see more of the pattern in the cardstock. If you take a close look at the photo above, you'll see what I mean. Now I'm sounding like a flower medallion expert ; )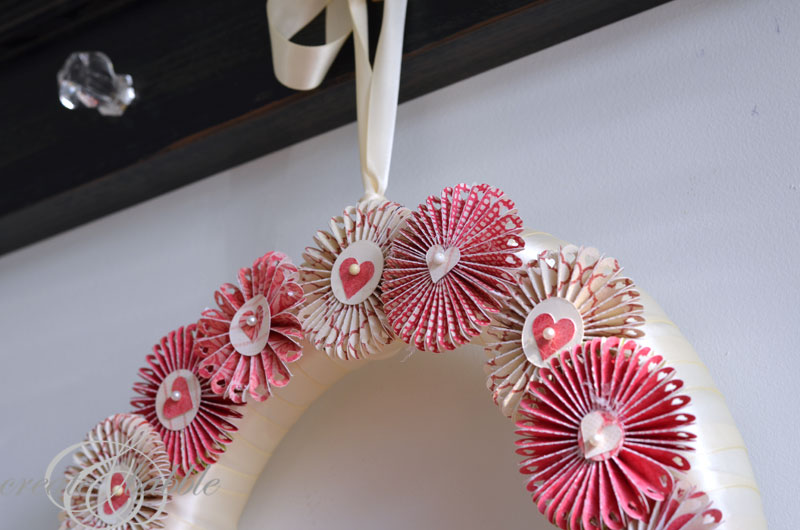 Linking to these fun parties: