Attention Cricut Owners! Have you tried the Print Then Cut Feature yet? It's one of my favorite features. If I want to make a paper craft and I have a certain pattern in mind and don't have that patterned paper guess what? I can easily make it with my Cricut and so can you! Let me show I used Print Then Cut to make a patterned heart banner. I you love paper crafting as much as I do, then you'll enjoy this Valentine's Day Wreath made with rosettes and this paper banner is one of my all-time favorites!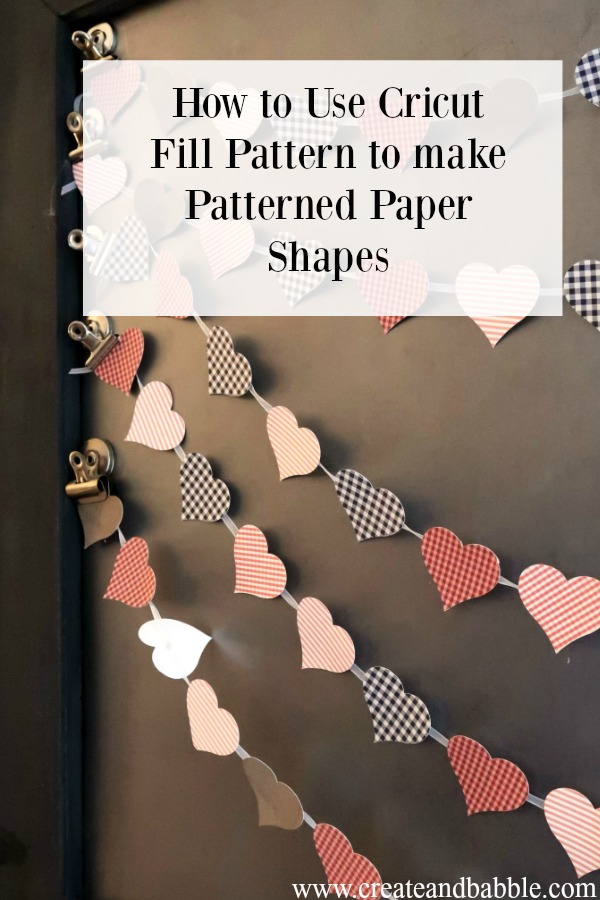 Are you following my Create & Babble Facebook Page? I was on there "live" on Friday sharing a screencast showing how to use Print Then Cut Patterned Paper Heart Banner with Cricut. Check it out here.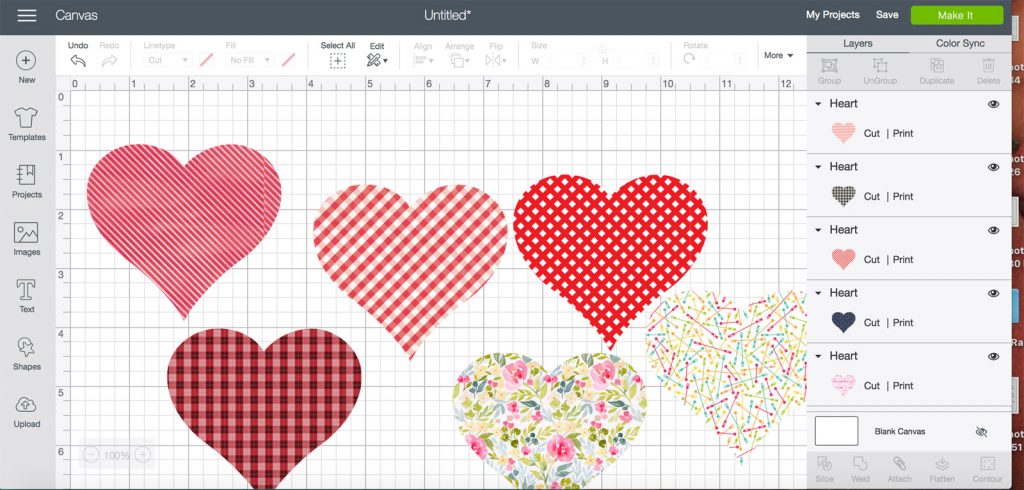 I changed my mind on the patterns a few times and finally settled on some buffalo checks, florals, and stripes.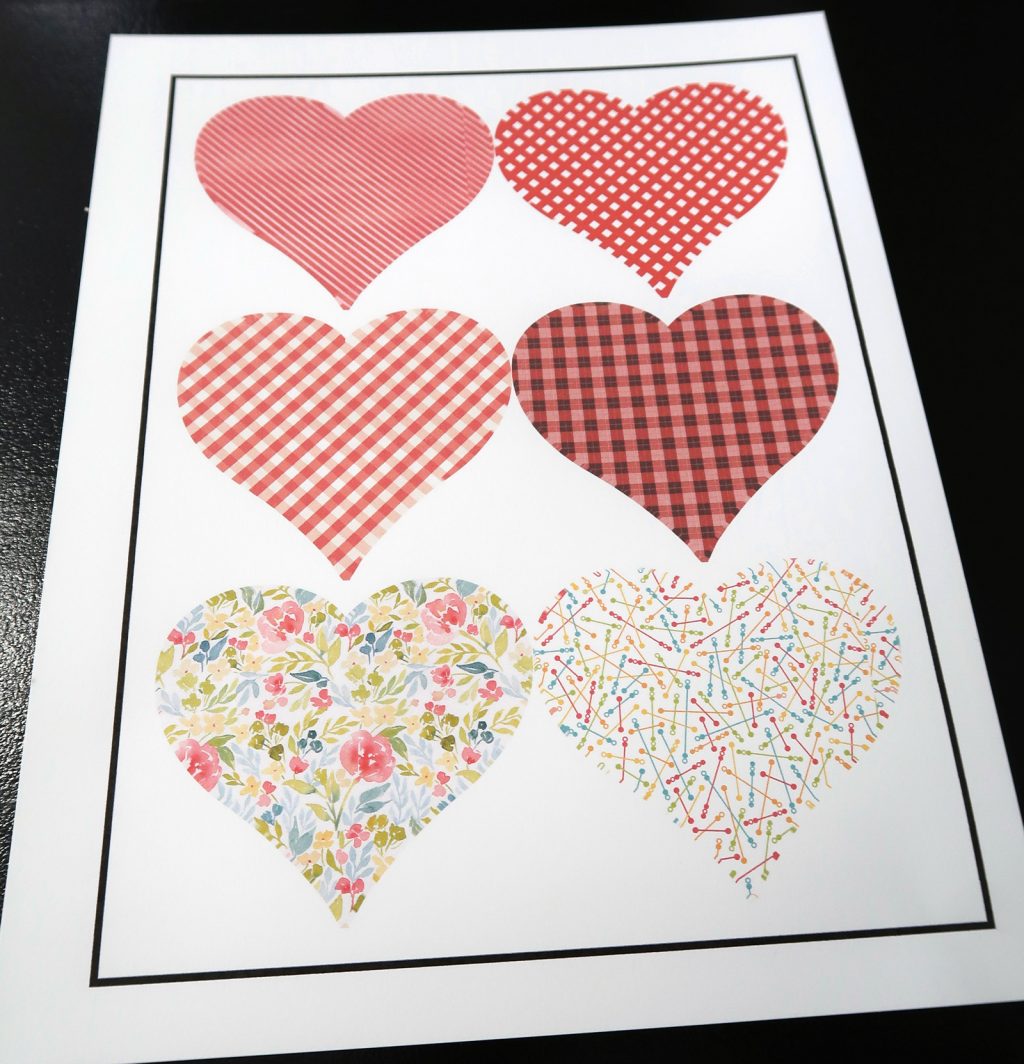 I also decided to make two different sized banners.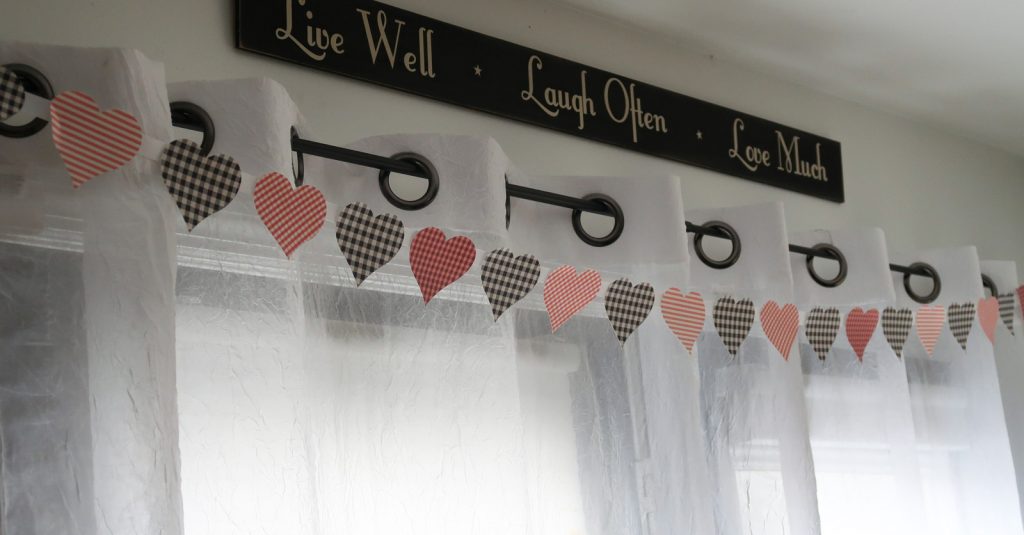 A larger one for above the back patio doors.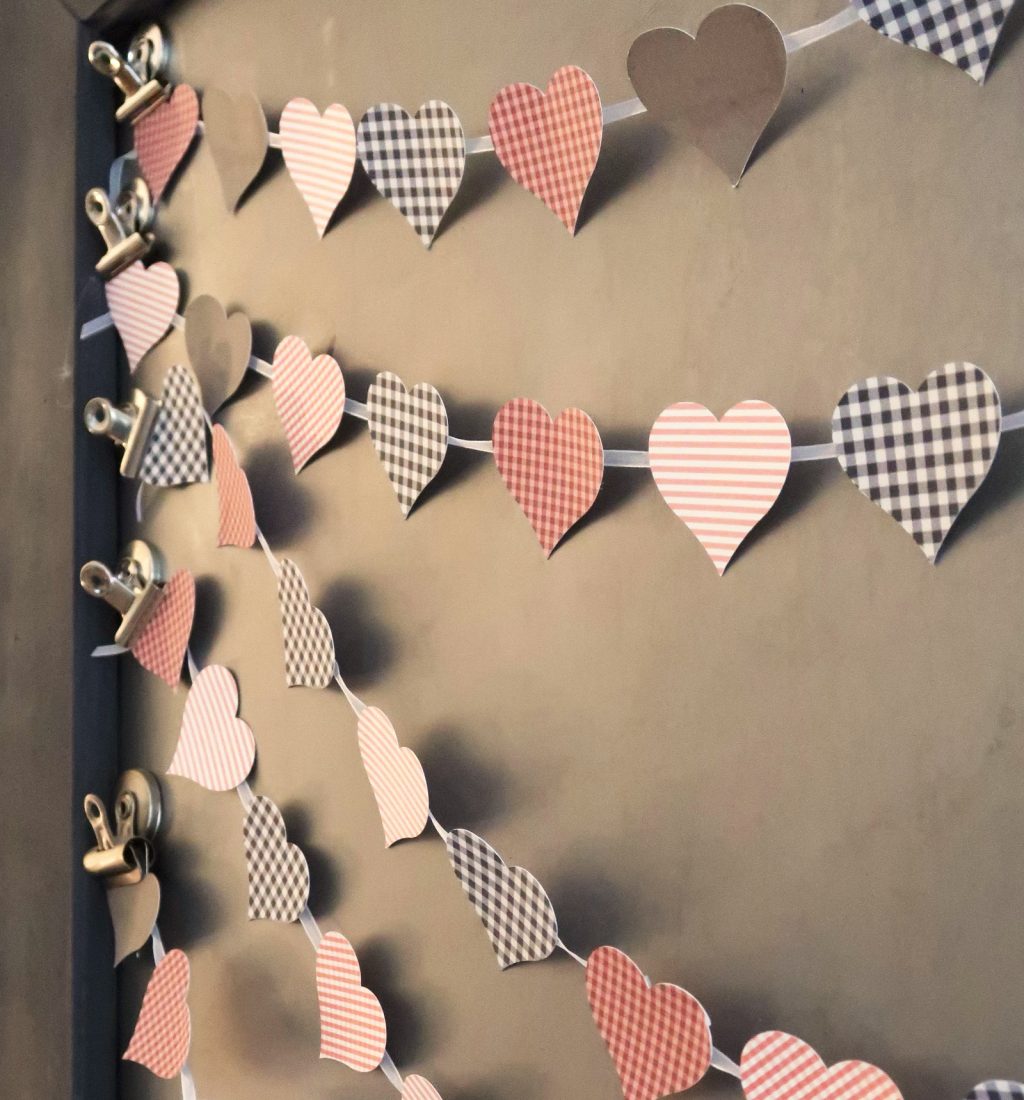 And then several smaller ones that I placed on my magnetic scrapbook page display board.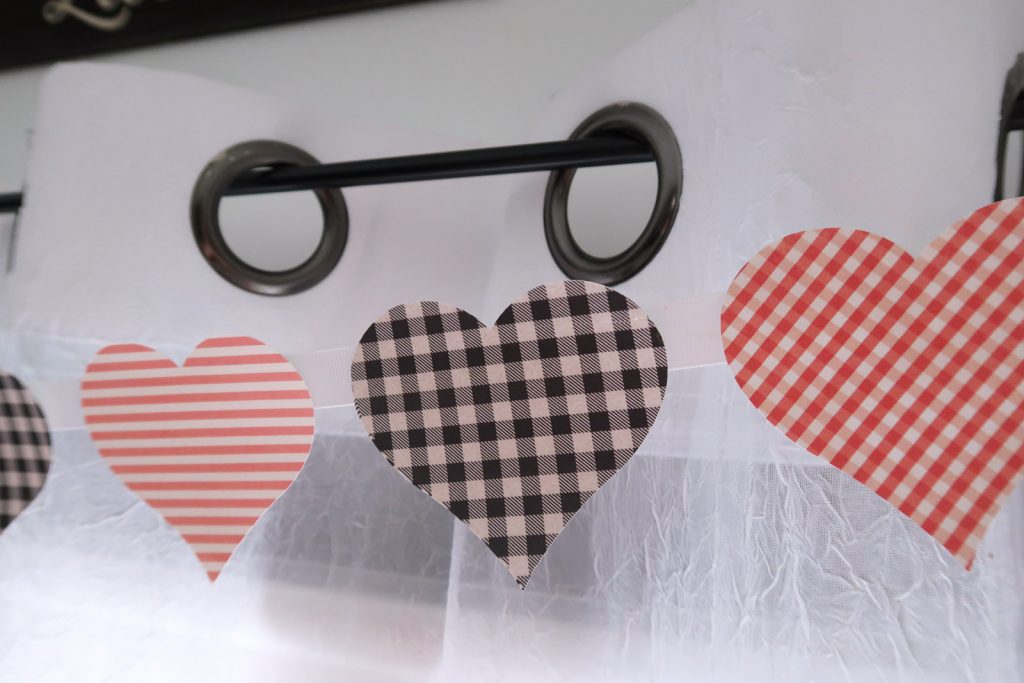 The hearts were attached to white ribbon with hot glue. So easy!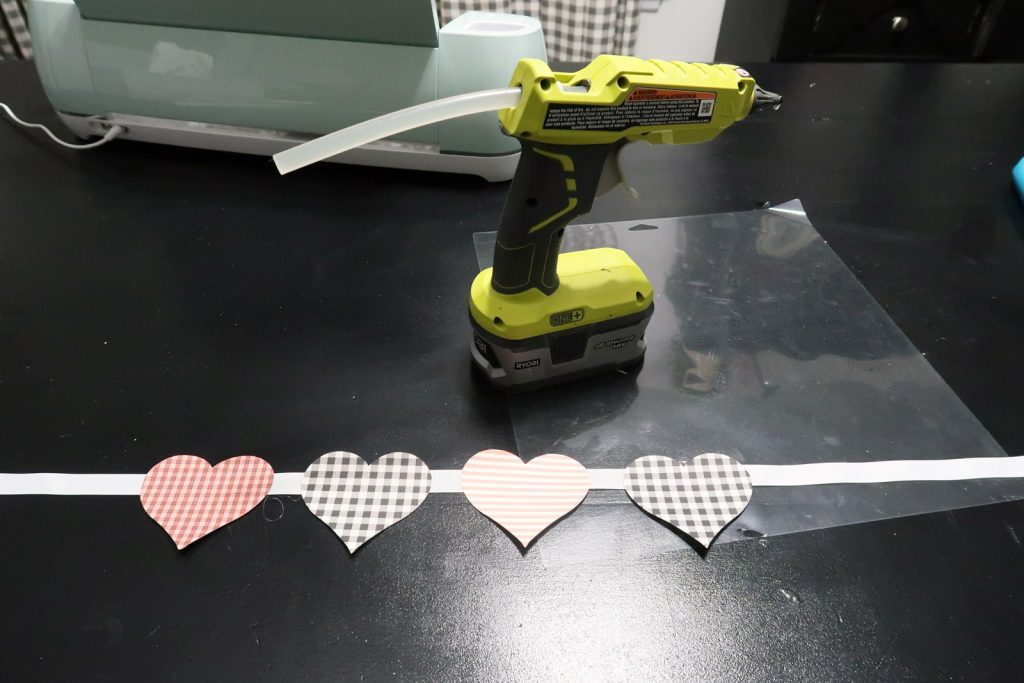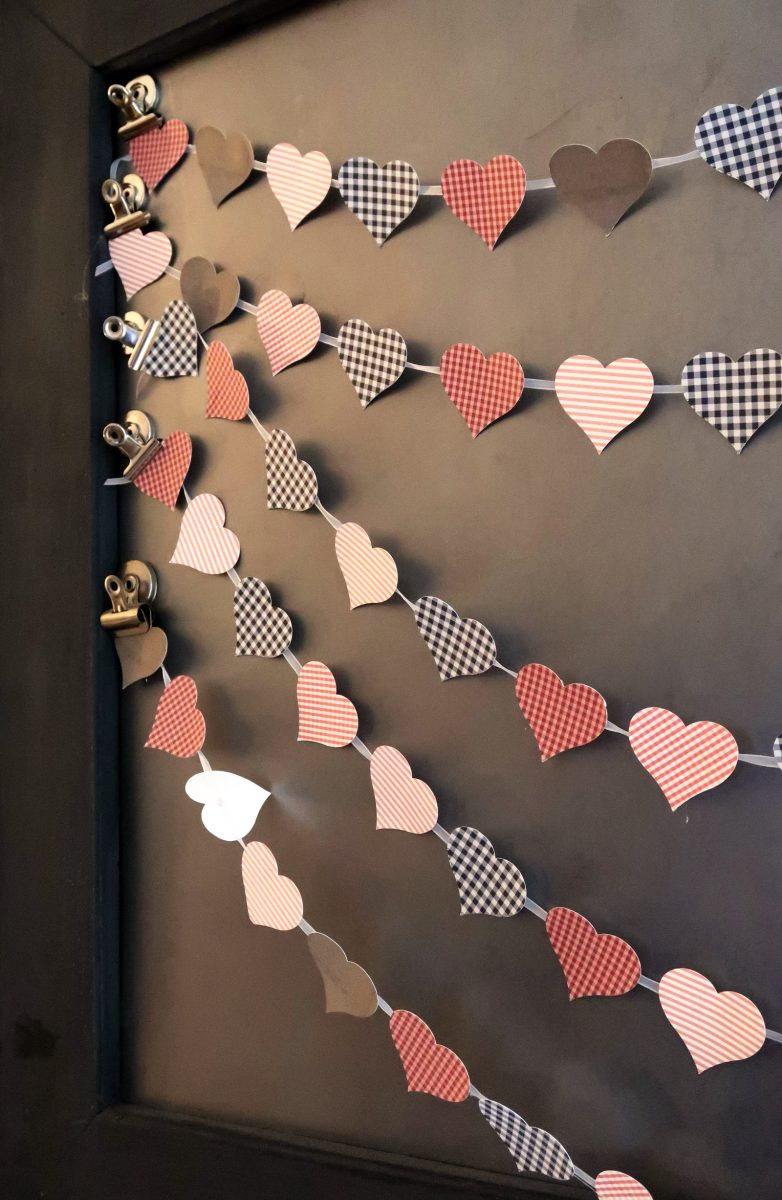 You may also like the following Valentine's Day ideas (click on the image to see the how-to):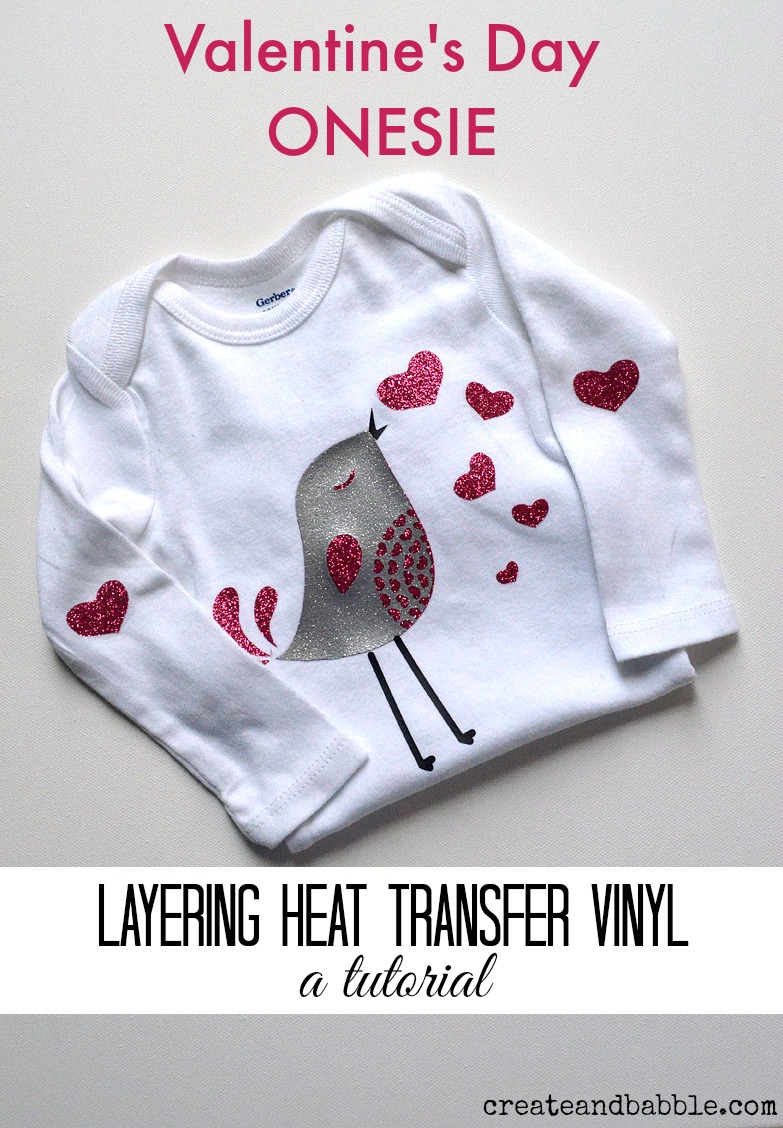 ---
Now let's see what my blogging besties have made for Valentine's Day with their Cricut machines: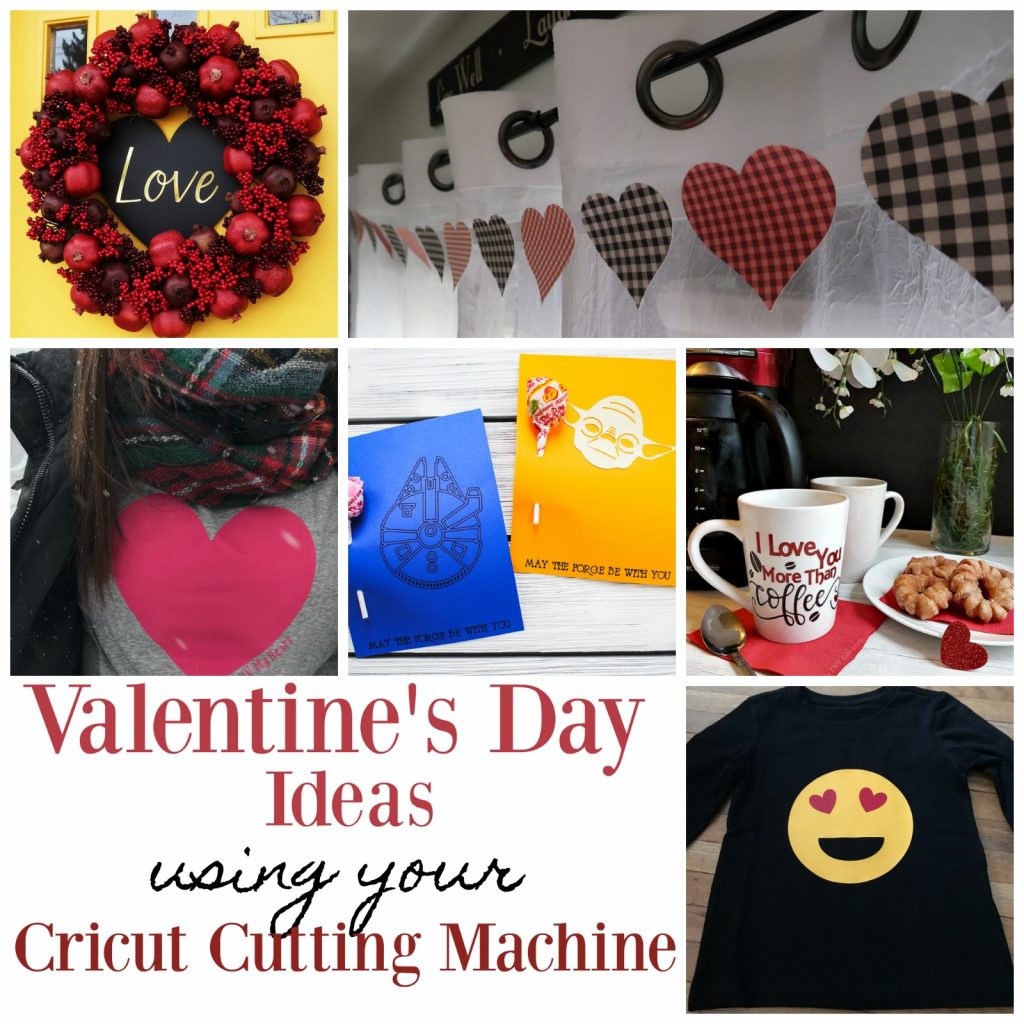 DIY Valentine's Day Sign / Patterned Paper Heart Banner (Print Then Cut Tutorial) / Be Still My Heart T-Shirt / Star Wars Valentine's Cards / I Love You More than Coffee / Emoji Valentine's Day Shirt