Christmas is just a little over a week away. Are you ready??? Of course not – I'm not either. But here's something that may help out all the Cricut (and Silhouette) owners out there. Make faux leather earrings! It's so easy. Easier than you think. I'm not much of a jewelry maker – but these! Anyone can make these earrings.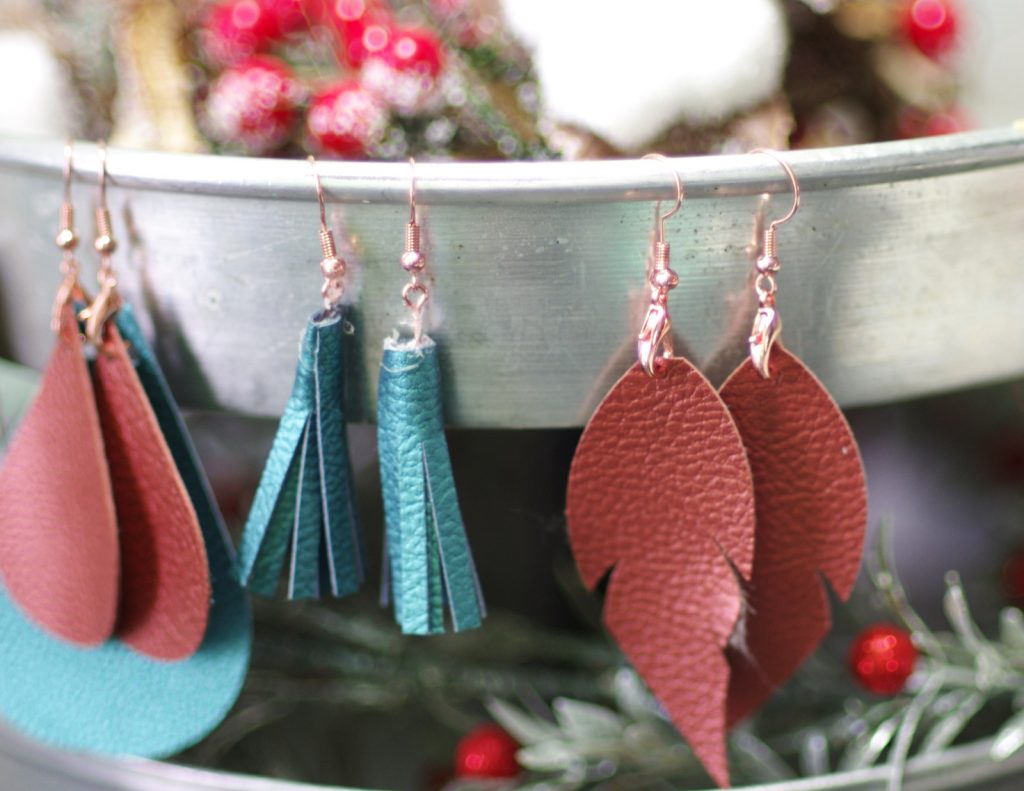 Here is where I link back to a similar type of project. Problem is? I have no other jewelry making project here on Create & Babble. There's a first time for everything! But if you are looking for more DIY gift ideas, I can still help you out here.
The first pair of earrings I made were made with real leather. Cricut had a really pretty pink metallic leather that I used to make the earrings below:
But they must have either run out of that leather or don't offer it any more because I can't find it on their website. But never fear. I made a bunch of earrings using their Faux Pebbled Leather and I really do like it. It's light, easy to work with, and the colors are pretty. It really does look like real textured leather.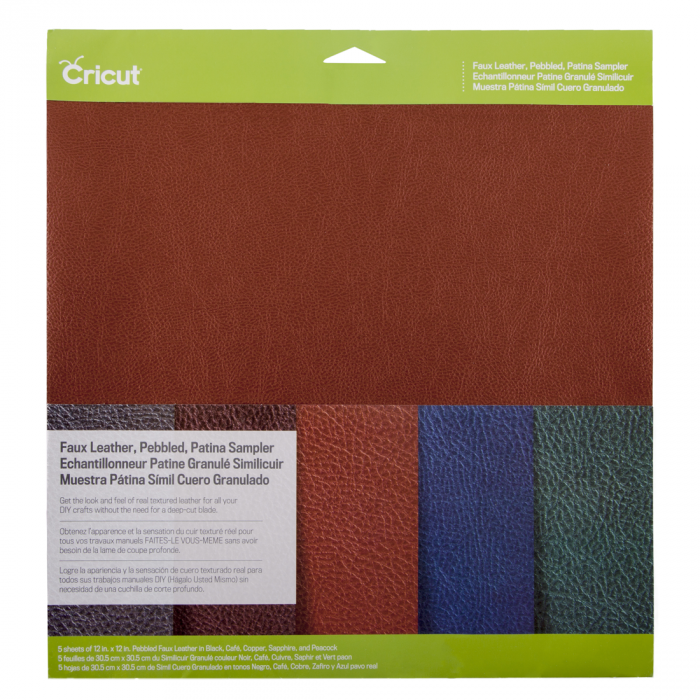 I like the weight of it. You can wear big earrings without the weight!
Another great thing about this faux leather is that you can cut it with a regular blade in your cutting machine. No special cutting blade required!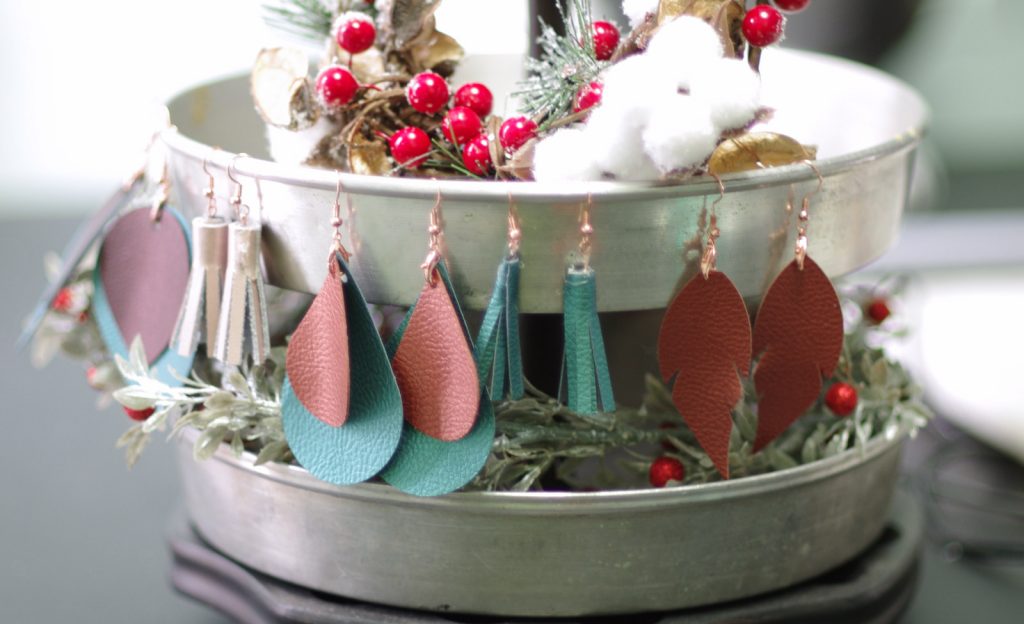 Interested? Good! Here's how easy it is to make Faux Leather Earrings: just cut out the shapes (you can use my Cricut designs inverted teardrop earrings, feather earrings, teardrop earrings, and tassel earrings) and place them on the jump rings, lobster claw clasps, or the earring hooks. Whichever you're familiar with. I'm not familiar with any of them – I've never made earrings before, so I'm not an expert. I just placed my shapes in a lobster claw clasp that I then attached to a shepherd's hook style earring. (This kit looks like it would have everything that you need to get started.)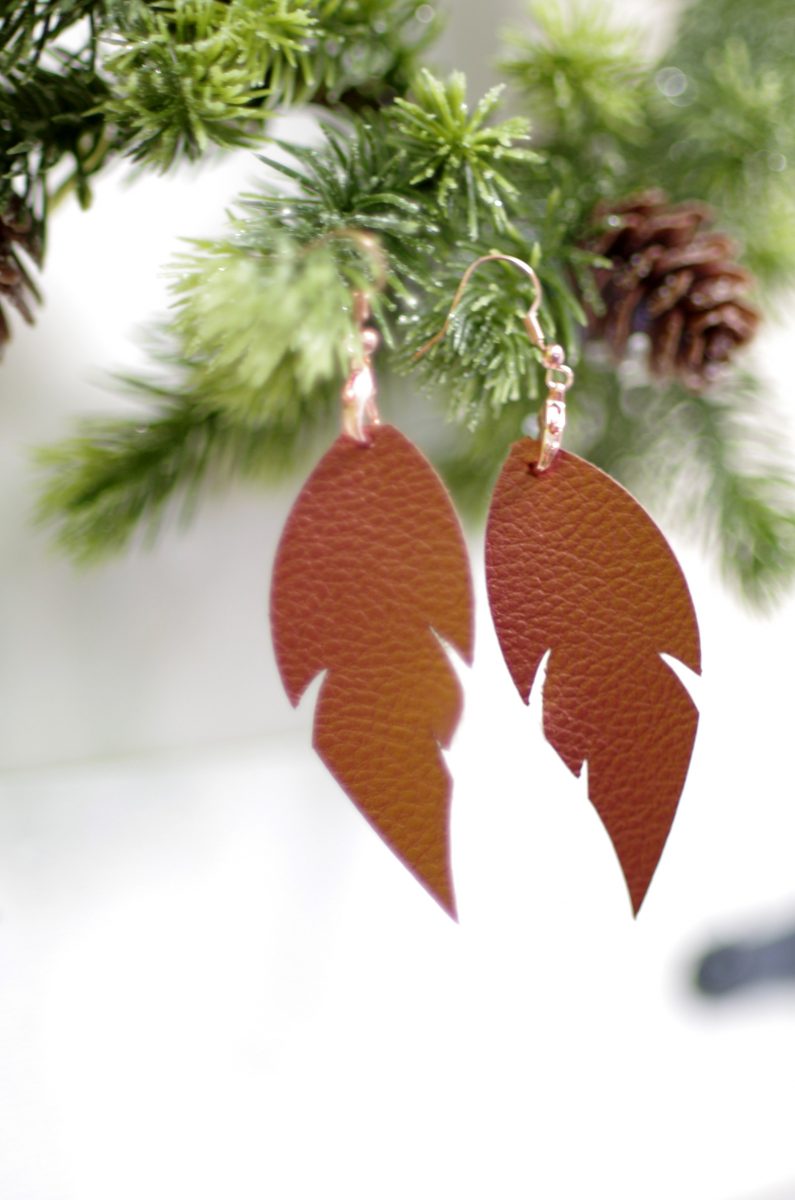 I'm pretty happy with how these turned out and am anxious to give them as gifts this year. The tassel style earrings were easy to make too. I just rolled up the cut faux leather tightly and secured it with some clear Gorilla Glue.
Now it's time to check out the last minute gift ideas that my friends have made: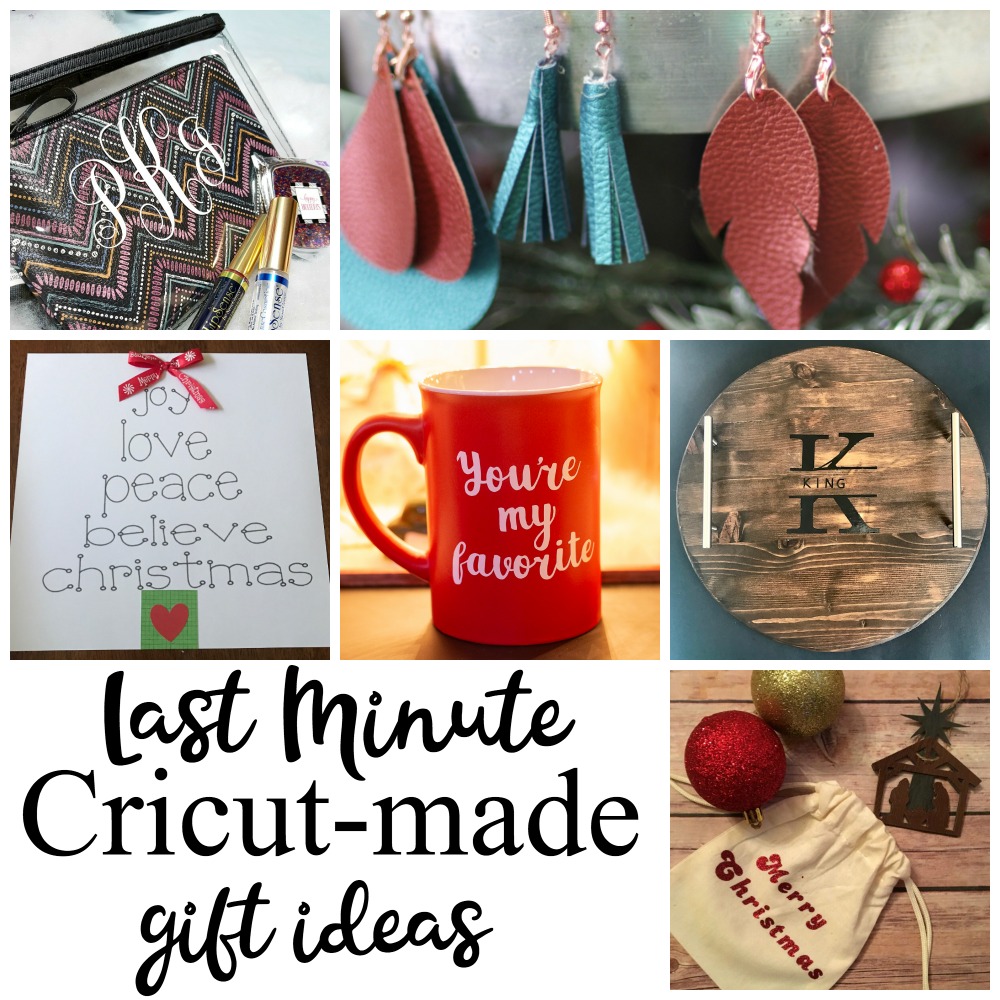 Faux Leather Earrings / Faux Leather Nativity Ornament / Personalized Wood Serving Tray / You're My Favorite (Free SVG File) / Easy Dollar Tree Christmas Gift / Personalized Gift