I know. I know. I was just saying recently how heat transfer vinyl (HTV) is not just for onesies. So what did I just make? Yep. A onesie. But this Valentine's Day will be my granddaughter's first Valentine's Day and I just HAD to make her a Valentine's Day Onesie.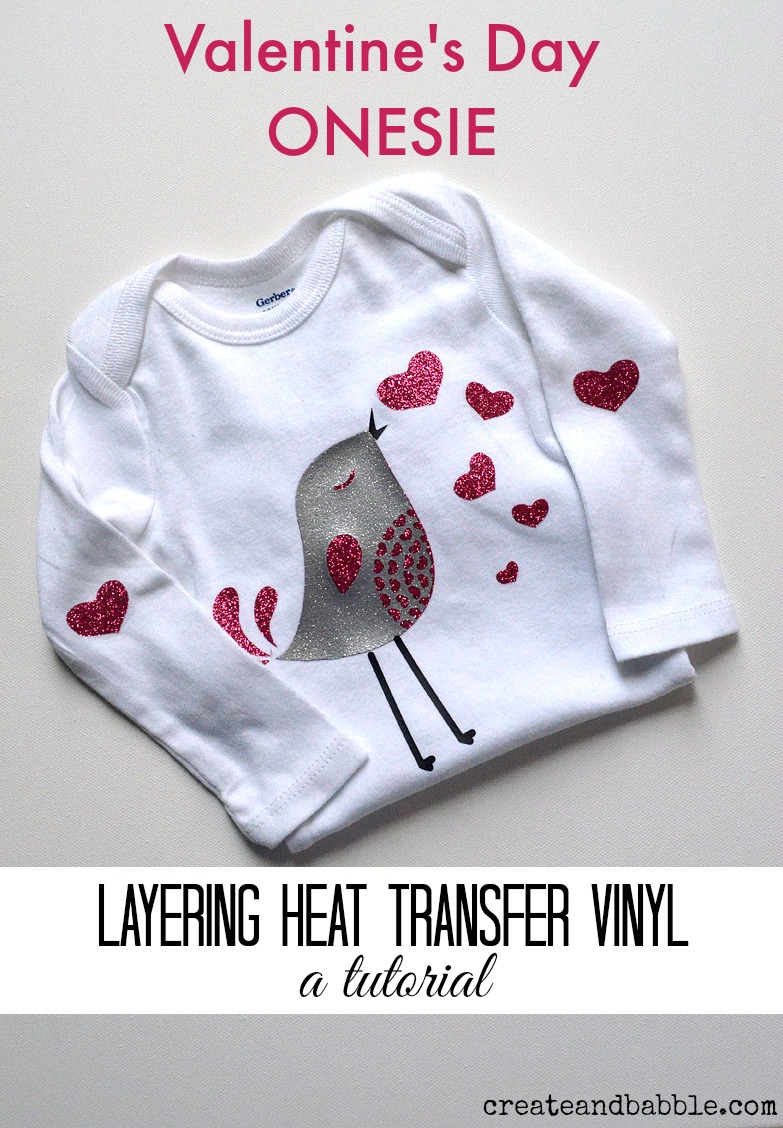 I found this cute cut file in the Silhouette Online store (it's called Love Bird and it's by Rivka Williams) and thought it would look adorable on a onesie. And since I had never layered HTV before, I thought this would be a good one to share with you. You can learn from my mistake ; ) I used the cut settings for flocked heat transfer material and bumped up the blade setting to 7. (My blade is old so if you're using a newer blade, do a test cut first.)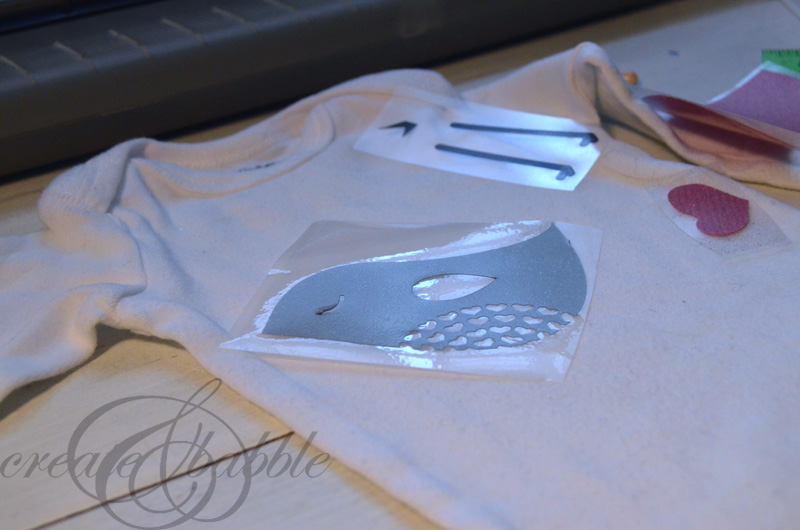 I cut out the shapes using my favorite HTV (glitter HTV from Specialty Graphics). If you've been a reader here for a while, you know I just love this stuff. See more glitter vinyl projects here.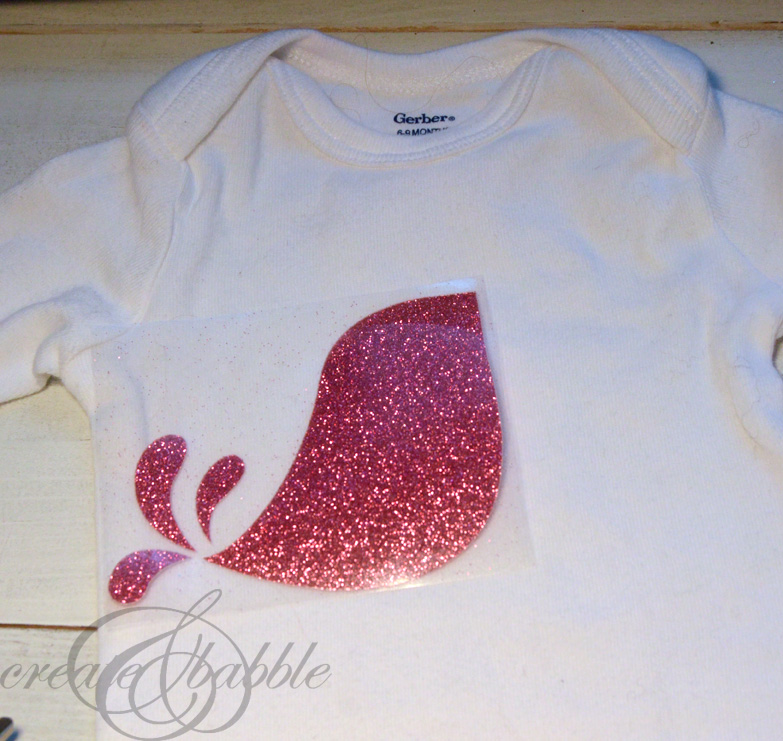 I pressed on the solid bird shape on the onesie first. MISTAKE: I should have made that shape just a teensie bit smaller by using the offset tool. You'll see why in a minute.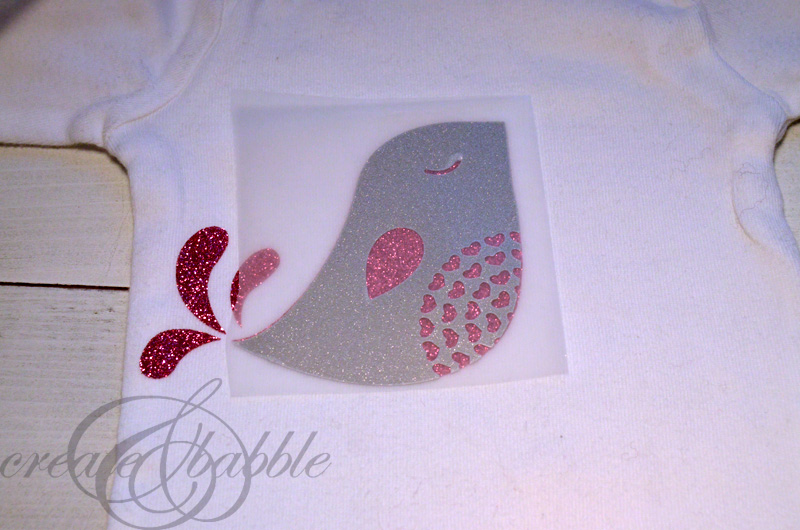 Next, I placed the bird shape with cut outs on top of the solid bird shape.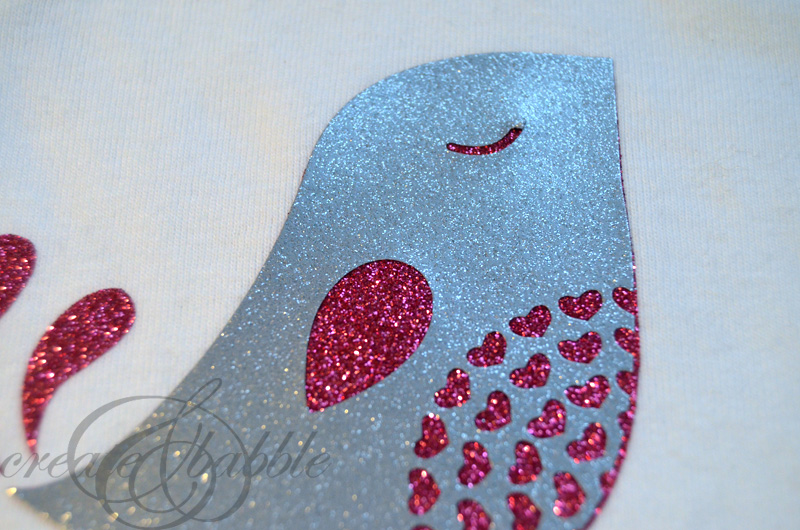 Here's where you can see my mistake. It's almost impossible to line up the second layer perfectly over the first. If I had made the first shape a little smaller, it wouldn't be peeking out at the edges. Lesson learned.
Just one heart just wasn't enough so I replicated the heart that was in the original cut file a few times and adjusted the size.  I also added a heart to each sleeve to mimic elbow patches. I guessed at the placement of those. As you'll see in the photos below, luck was on my side that time!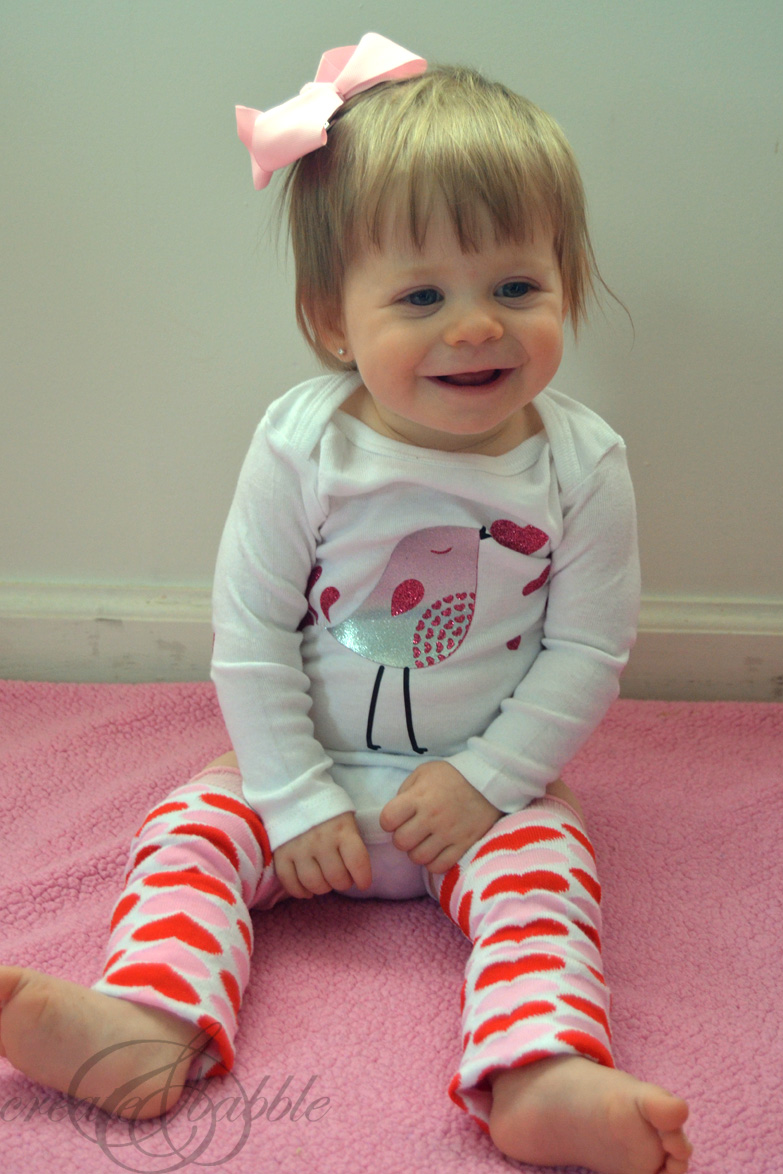 And here's sweet, little, 11-month old Melanie, modeling her new Valentine's Day Onesie! But she didn't sit still for long . . .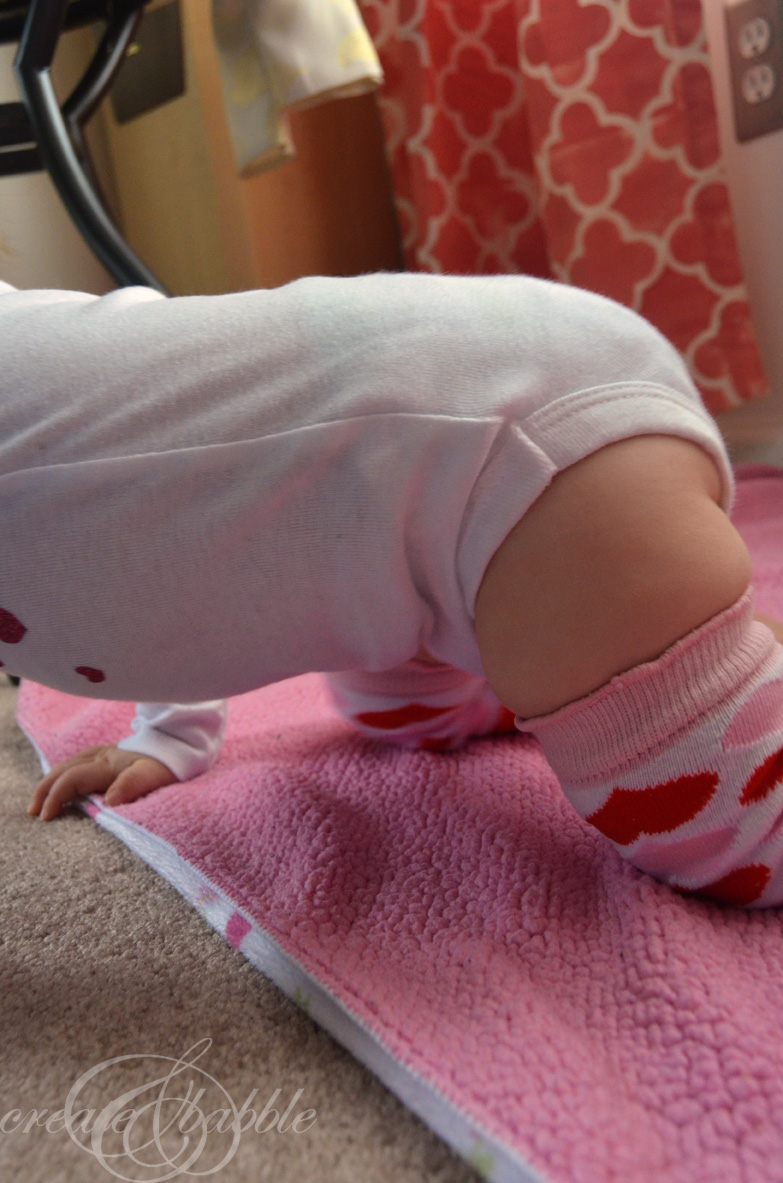 . . .  and she's off to explore.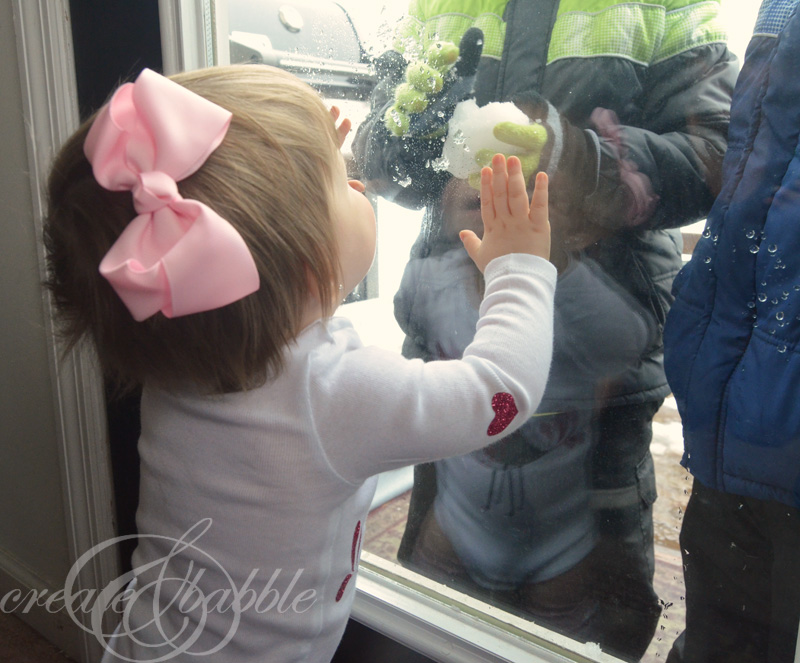 She was more interested in watching her brothers play in the snow than she was in modeling her new onesie! (Check out that elbow heart patch!)