Remember my powder room makeover? I never really got around to totally finishing it. Just this past weekend I finally got the second coat of paint on the walls. (Please tell me I'm not the only one with "almost finished projects" around the house.) Now that the walls are painted it's time install some shelving. I always knew that I wanted to make and install floating shelves on the blank wall behind the toilet.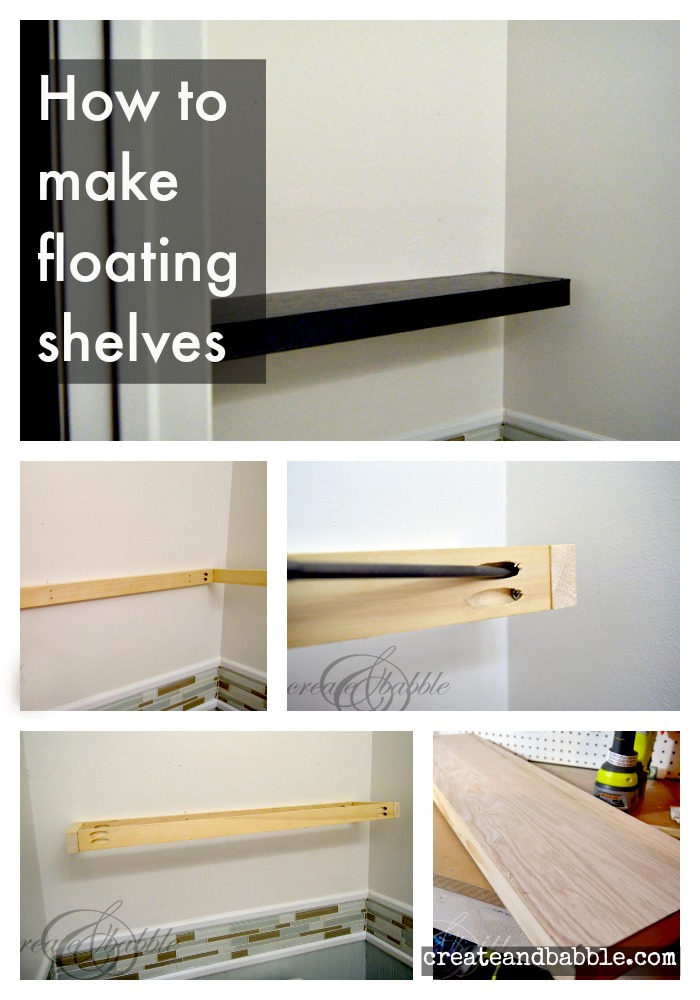 So after I got home from work yesterday, that's exactly what I did. I made a floating shelf. I have one more to make and since these shelves come together pretty quickly, I should have one more made and hung by the end of the week. That's how quick and easy these floating shelves are to make. And since I have a ton of leftover wood from other projects, these shelves didn't cost me anything to make. If you have to buy the wood, I would estimate the cost to be less than $20.
Here's what I used to make my 32″ wide floating shelves (affiliate links):
1/4″ plywood, cut into two 7-1/2″ x 32″ strips (top and bottom of shelf)
1″ x 2″ select pine boards, cut: 1 @ 29″, 1 @ 30-1/2″, 1 @ 32″, 2 @ 7-1/2″  and 4 @ 7″
1-1/2″ pocket screws
2″ wood screws
wood glue
stud finder
laser level
level
tape measure
pencil
And here is a step-by-step instructions for assembling and mounting the shelf: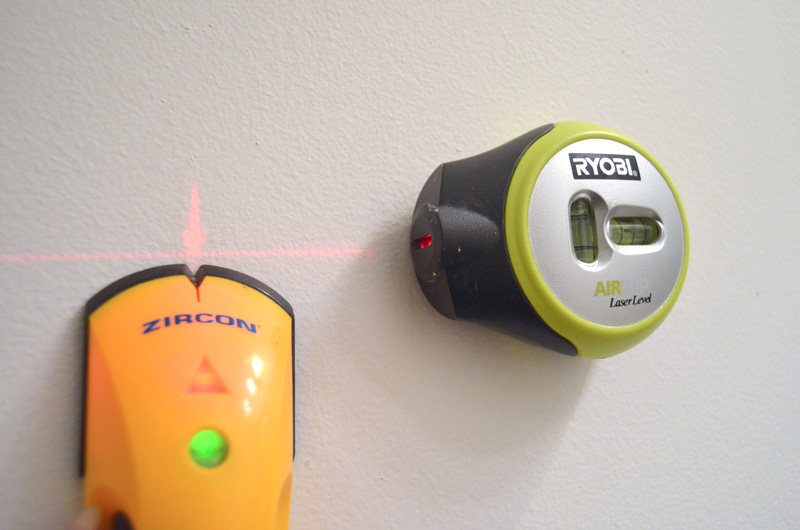 Determine where you want your shelf to be installed. Find and mark the studs with a pencil along the line from the laser level.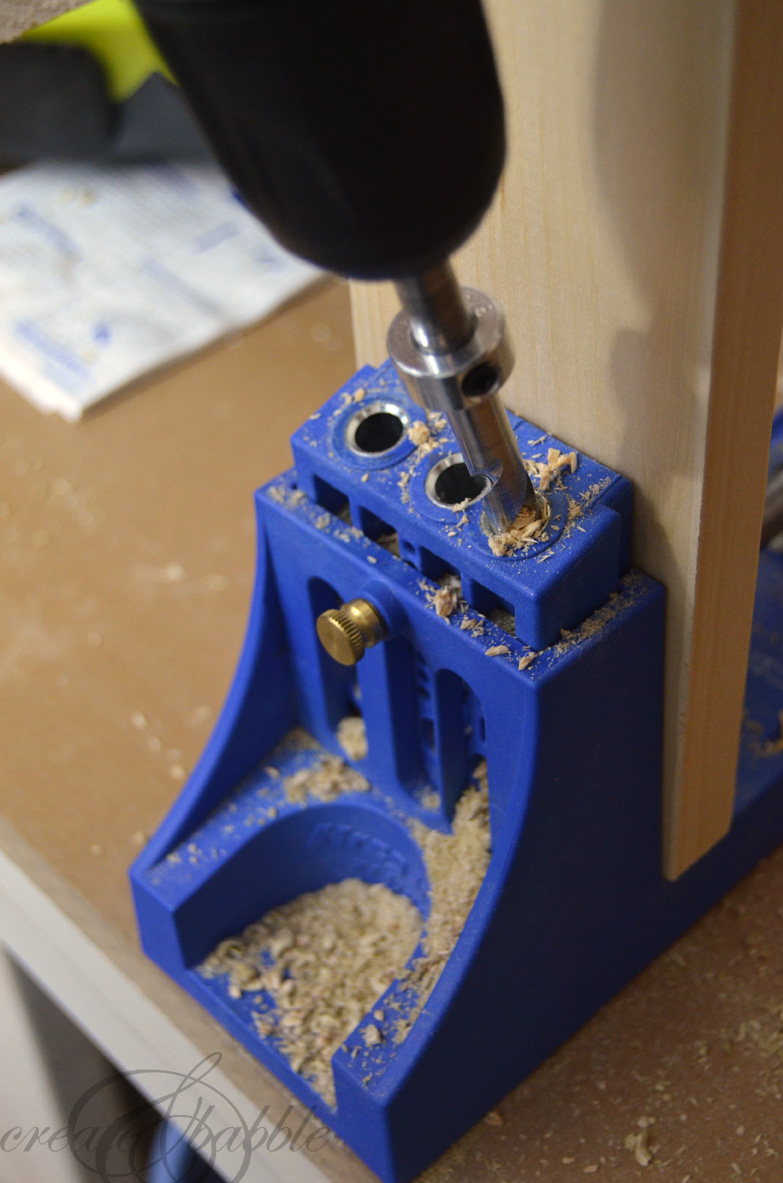 Drill pocket holes on the ends of  the 29″ 1 x 2 board. (The photo above is from a different project, but you get the idea ; )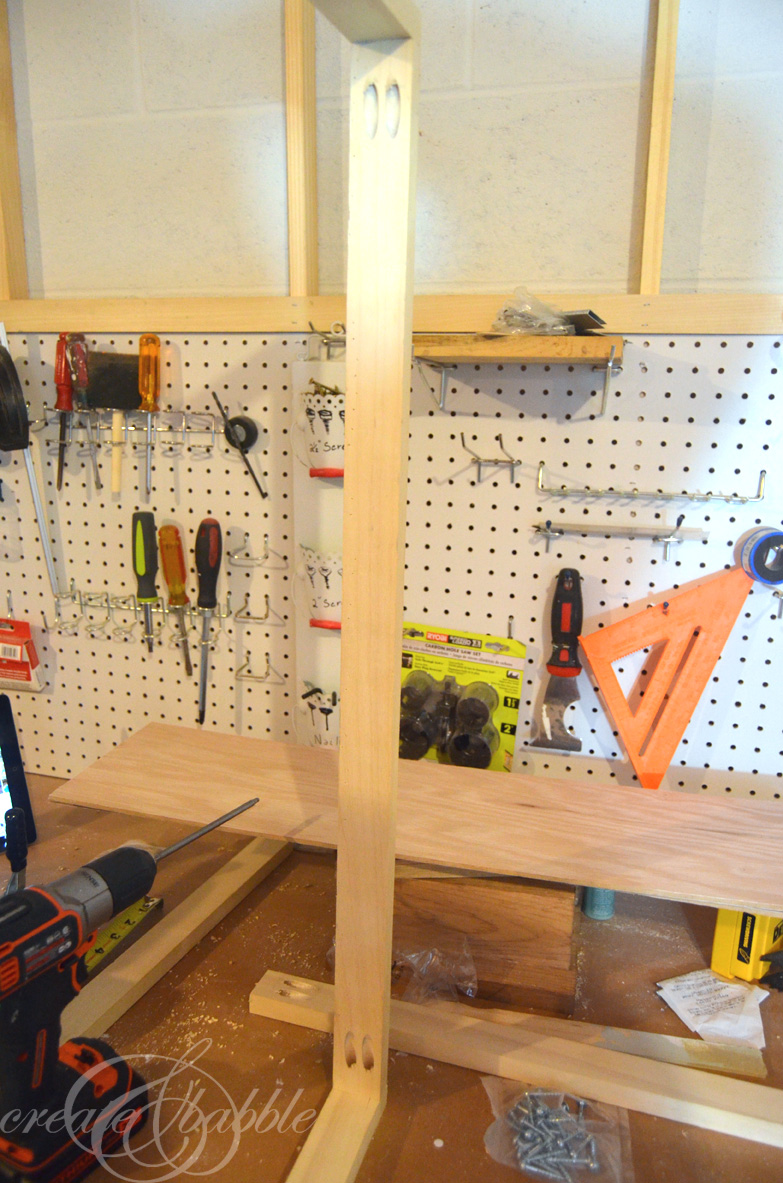 Using 1-1/2 pocket screws and wood glue, assemble the 3-sided skeleton of the floating shelf.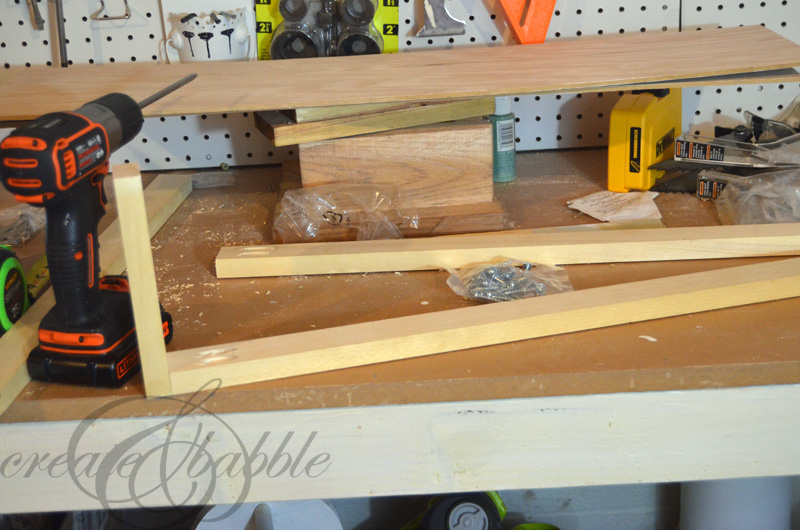 (You will attach the middle braces after the frame is screwed into the wall.)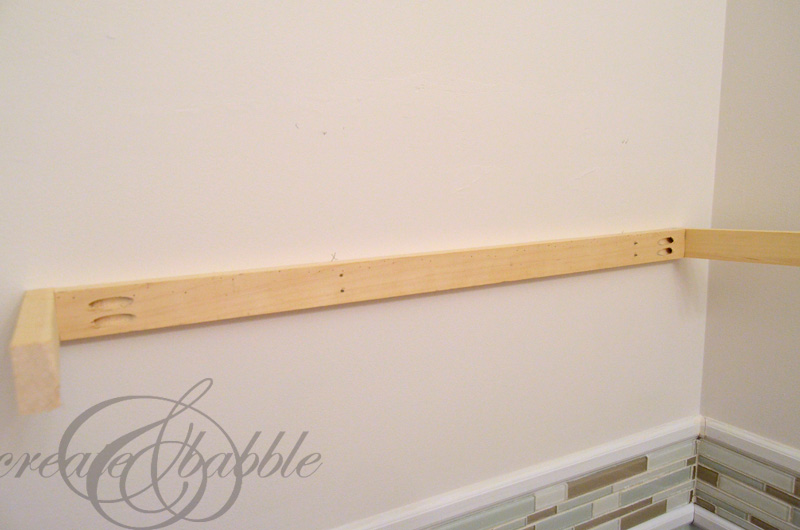 Attach the 3-sided frame to the wall using the wood screws at the marked stud locations.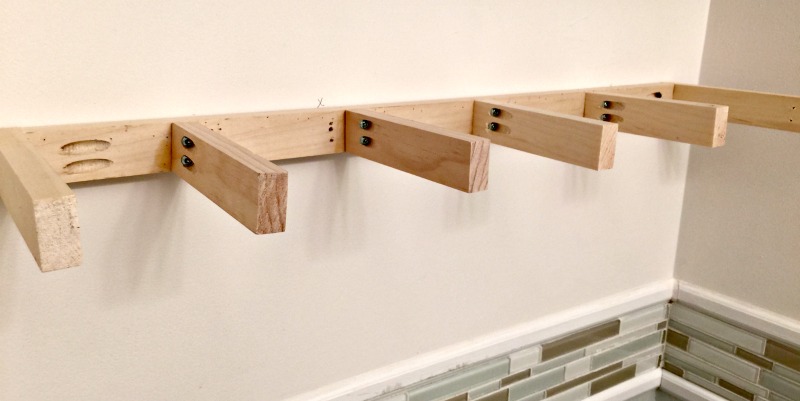 Now you can attach the 7″ middle braces with pocket hole screws.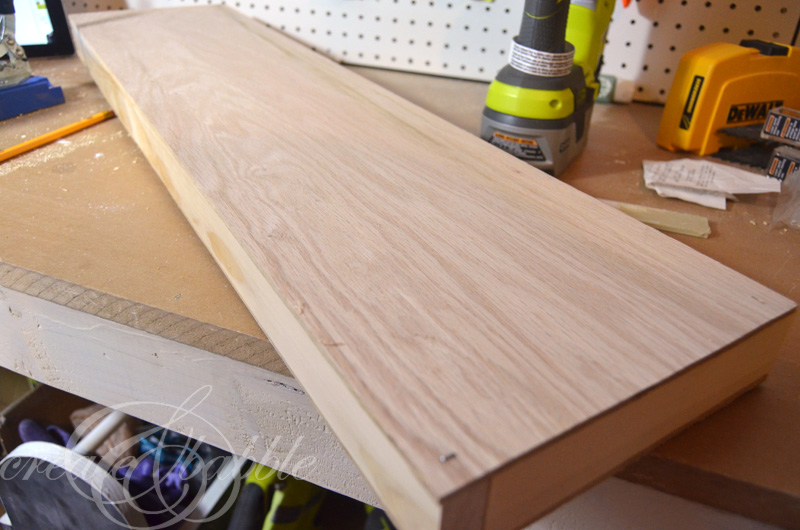 Assemble the shelf by sandwiching the 32″ 1×2 between the two strips of plywood as shown in the photo above. I attached my shelf using wood glue and a narrow crown stapler, but you could also use brad nails.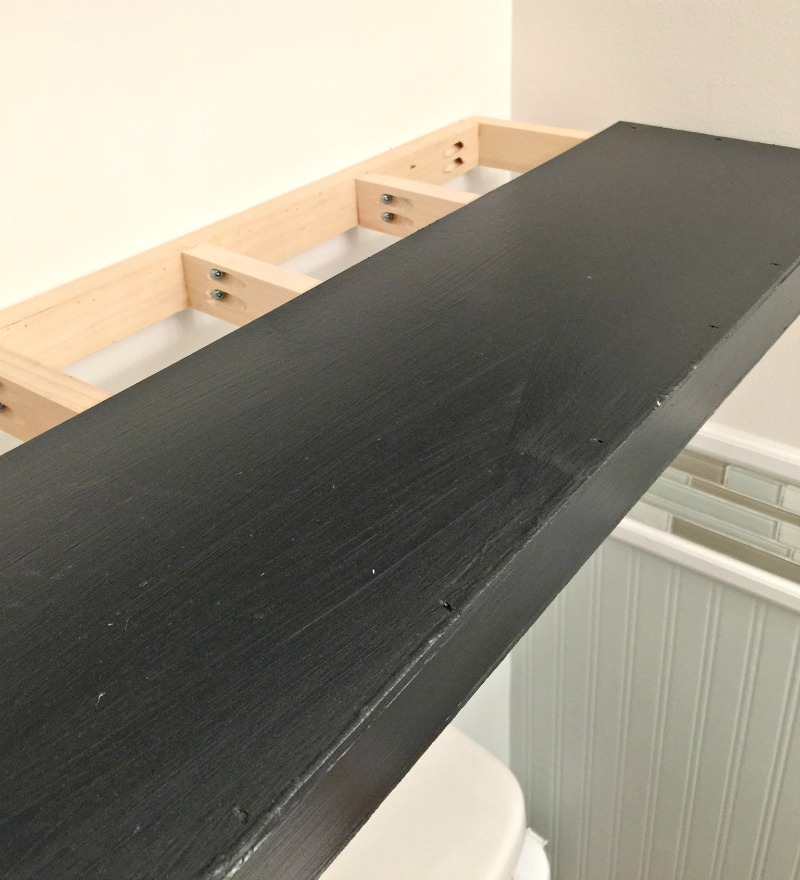 It's important that all of the edges are even so that it fits snugly over the frame on the wall. I held my breath for this part, but it fit perfectly!
All that's left to do is sand, prime and paint.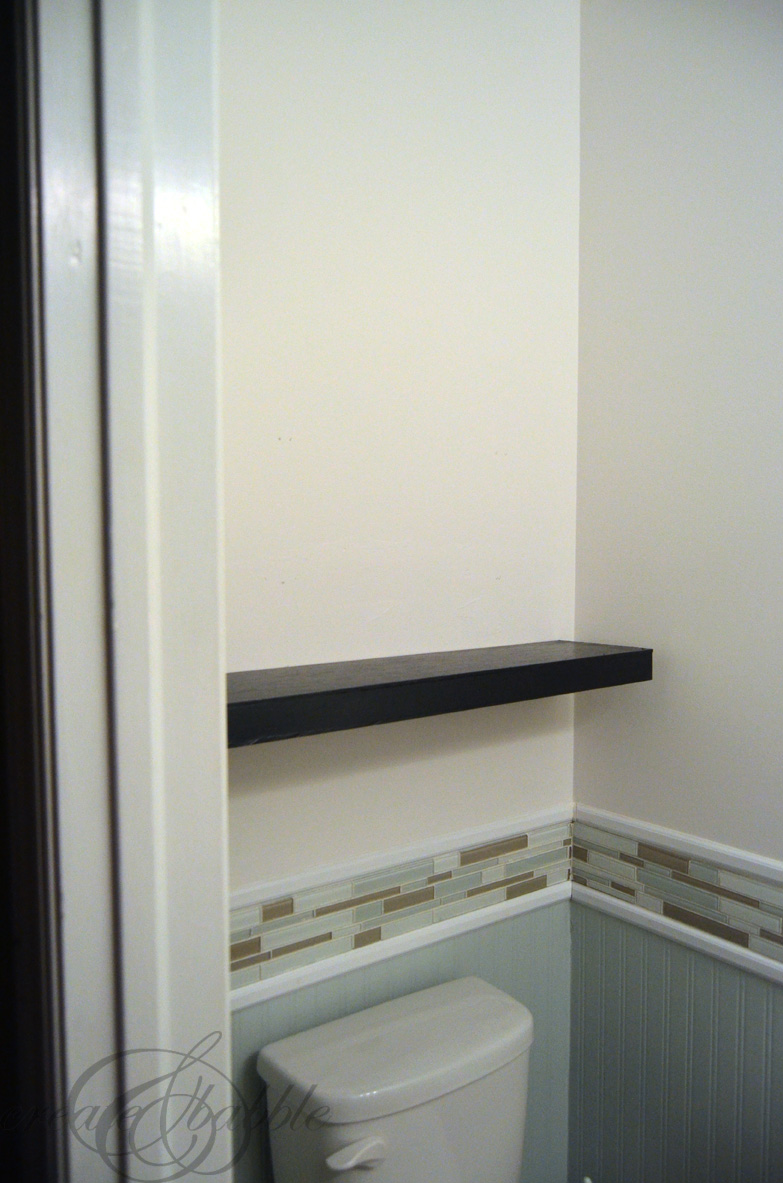 One done, one to go! And then go shopping for some pretty things to put on my shelves.
As soon as the other shelf is done, I'll be back to work on the armoire that I'm building.  I've been showing update photos of the armoire on Instagram.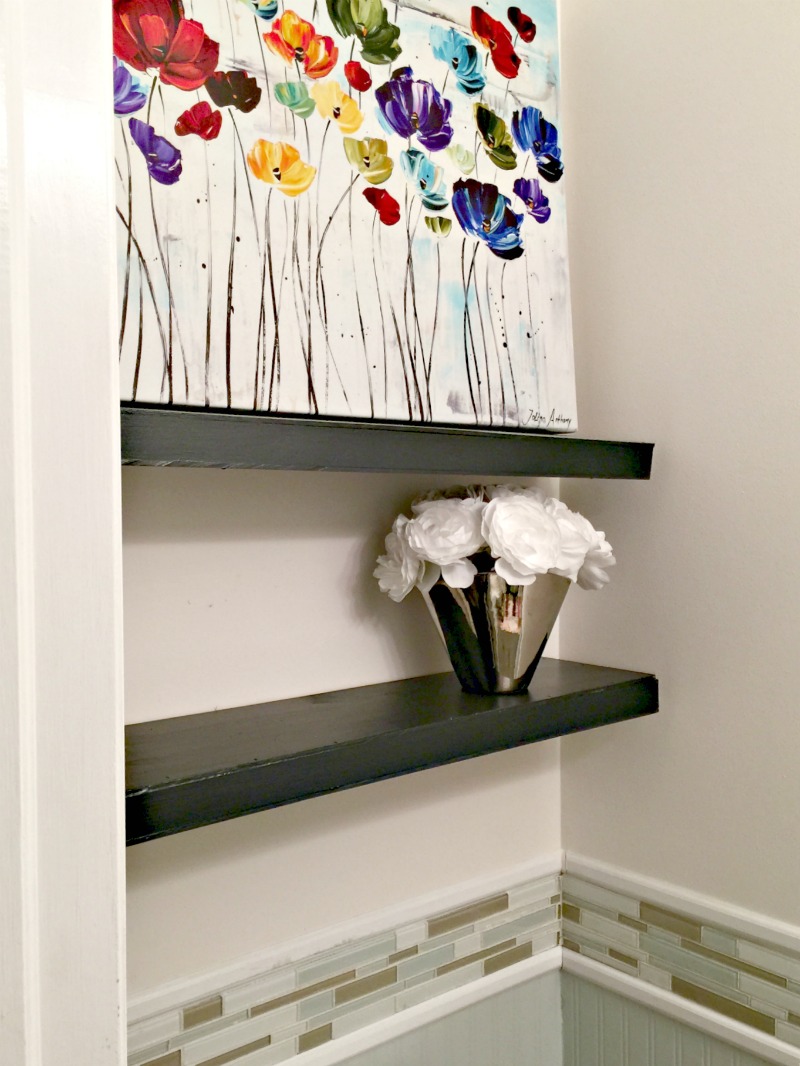 Disclaimer: These shelves are not built to hold heavy items. I will use them to store baskets of toilet paper, hand towels, and light-weight accessories.
Disclosure: This post contains affiliate links.