Santa must have heard me! I asked for a heat press for Christmas and he delivered! I couldn't wait to turn try this puppy out. Even though my supply of heat transfer vinyl is pretty sad right now, I did find enough scraps to make this wall art for my granddaughter's nursery. And yay! most of it was glitter vinyl!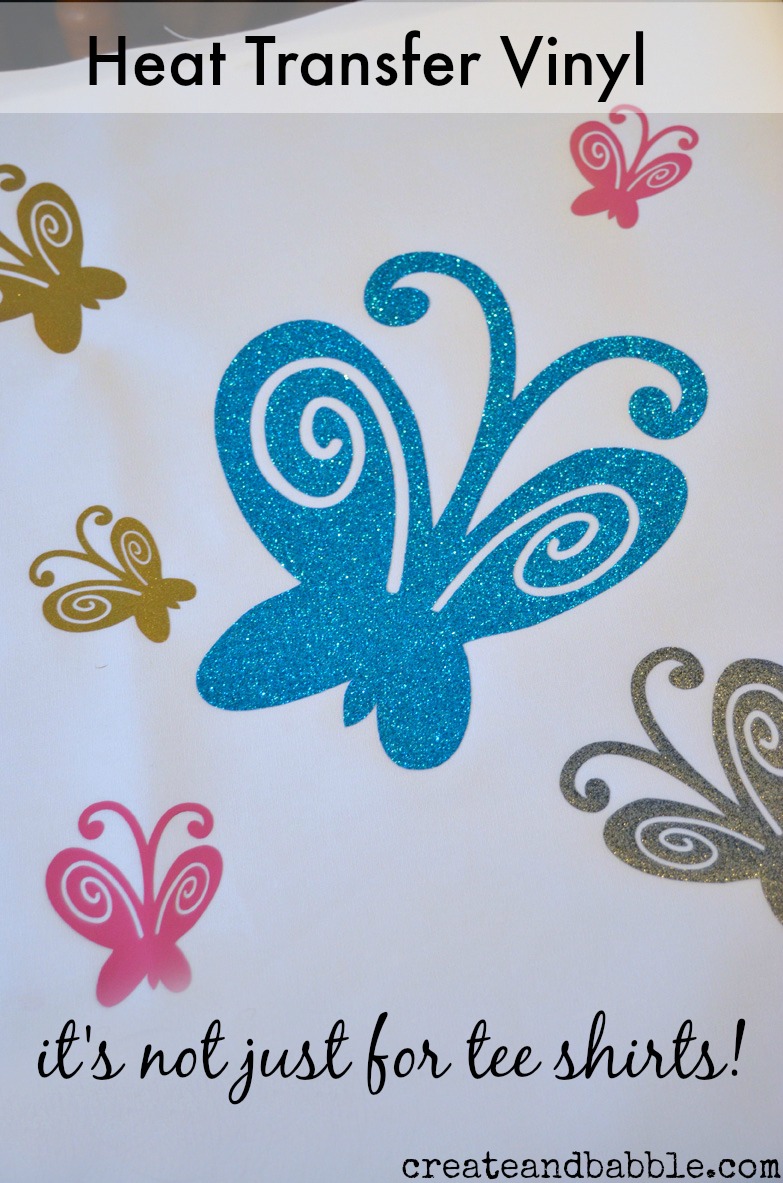 Since I couldn't place my artist's canvas in a heat press because of the frame, I decided to press the design onto white fabric that I'll wrap around and staple on to the canvas.
The baby has recently outgrown the bedside bassinet and has transitioned into sleeping in her crib in her own room, so my daughter asked me to help her makeover the baby's nursery. Of course I'll be sharing all the projects with you here.
I used the 3 butterflies file from the Silhouette online store to make this baby nursery wall art.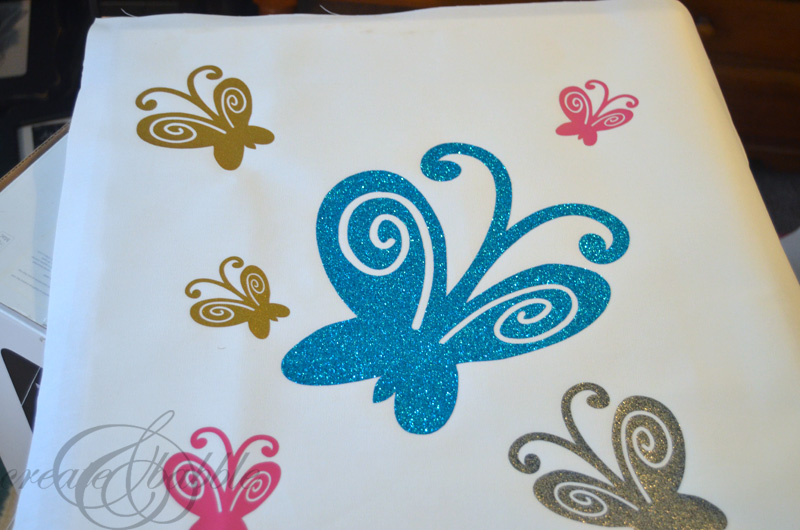 I'm not sure how the whole butterfly theme got started, but we're going to keep it going ; )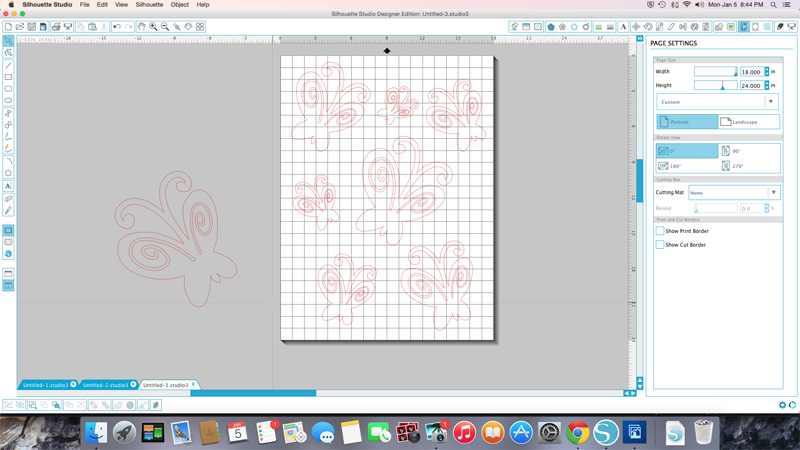 In Silhouette Studio, I made the page the same size as the canvas so that I could get an idea of how many butterflies I would need, and also what size to make them.
I cut out a few different sizes of the butterflies so they would fit on the scraps of heat transfer vinyl that I had.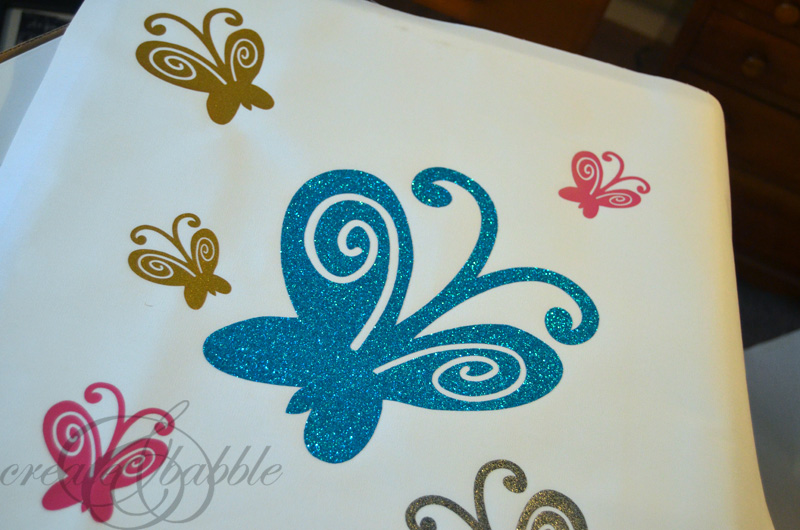 I'd show you the finished product, but it seems that I've run out of staples! But I think you get the idea.
Lessons learned:
make sure you have ALL the supplies you need before writing a blog post about a project.
heat transfer vinyl is NOT just for onesies and T-shirts – although I'm sure I'll be making plenty of those!
I hope you'll follow along to watch the remodel of my granddaughter's nursery coming soon.